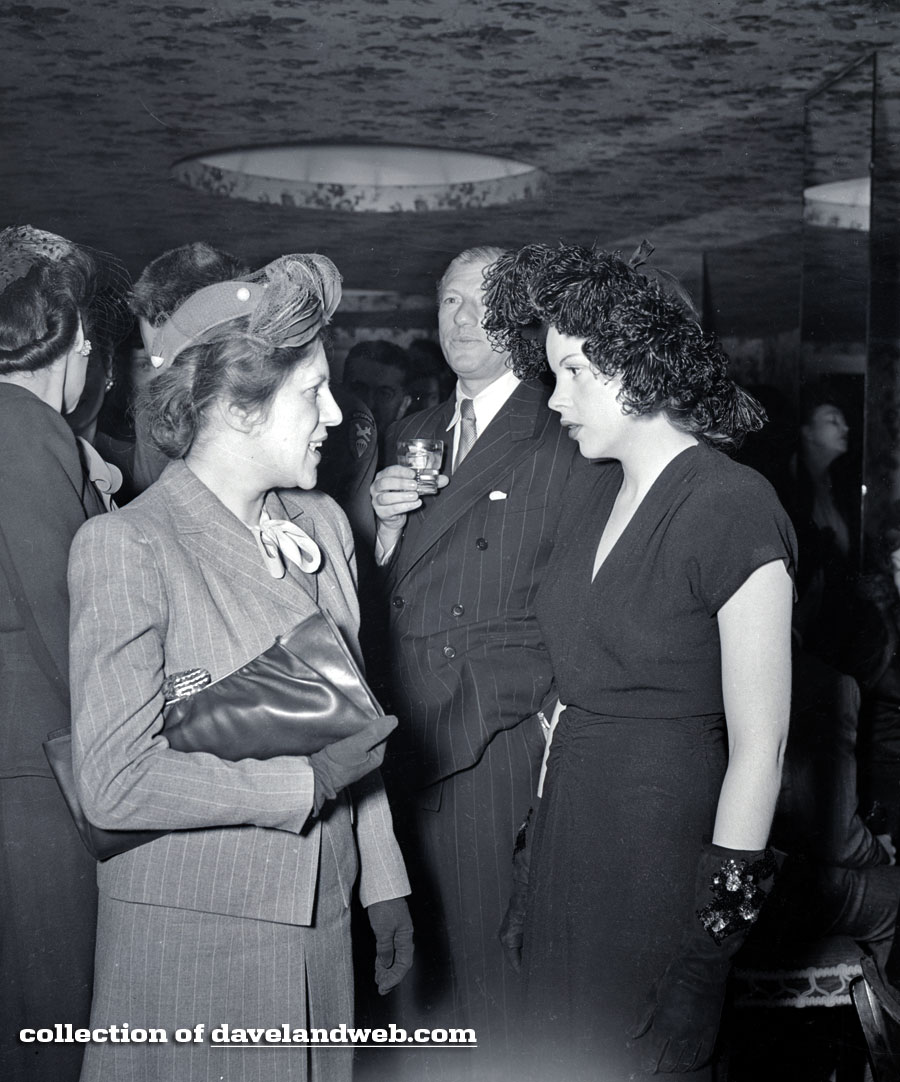 Judy Garland is seen here talking to a reporter at a party thrown in her honor at the Sherry-Netherland Hotel in New York City circa 1945. Judy was in town to promote her upcoming film, "The Clock," starring Robert Walker. Here are two contemporary shots of the Sherry-Netherland: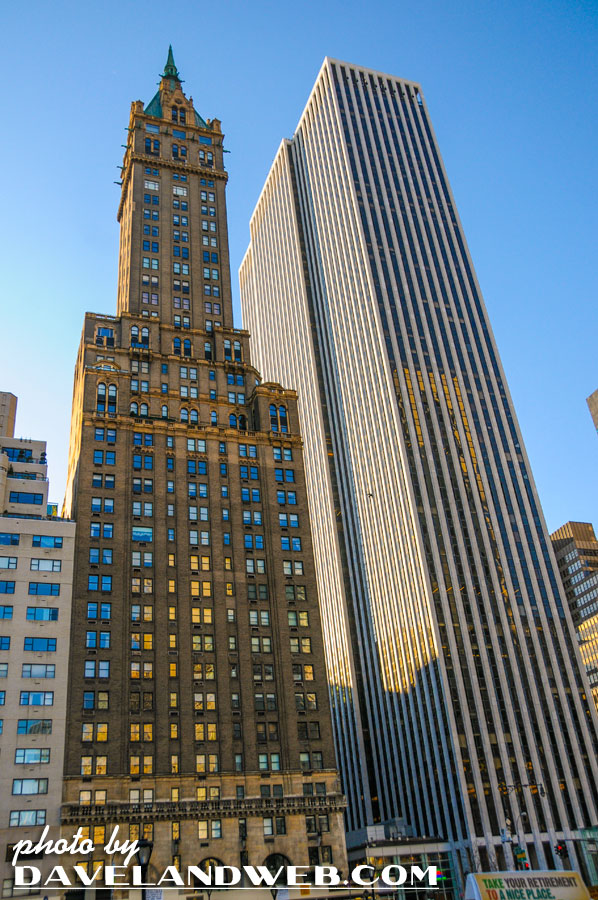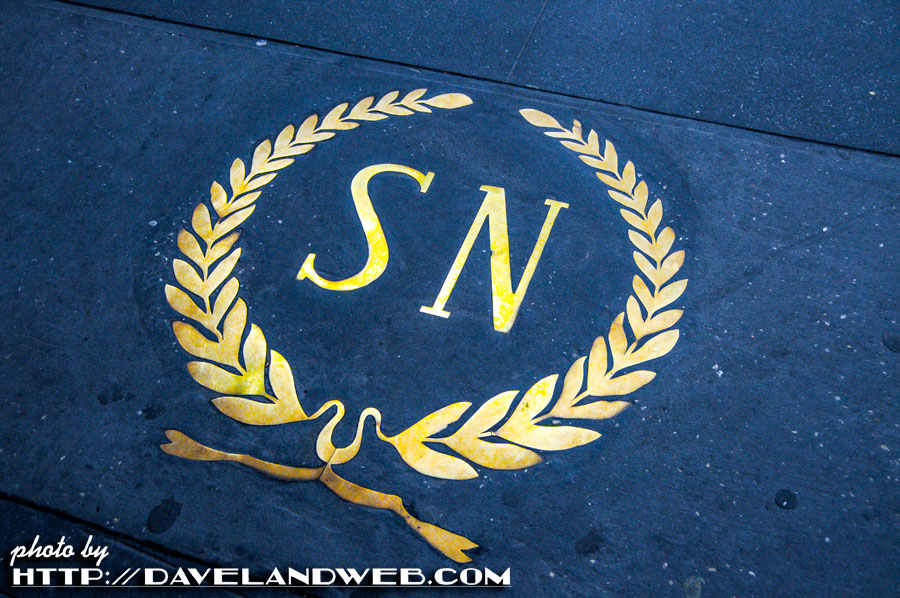 "The Clock" was directed by Vincente Minnelli, who had recently married Garland. This lesser known film was a dramatic departure from the musicals Judy had been cranking out for the last five years. The story takes place during a 48 hour time period and covers the whirlwind romance of Judy's character (Alice Maybery) and Walker's (Corporal Joe Allen). The two decide to get married and find it challenging to do so before his leave from the war (WWII) is over.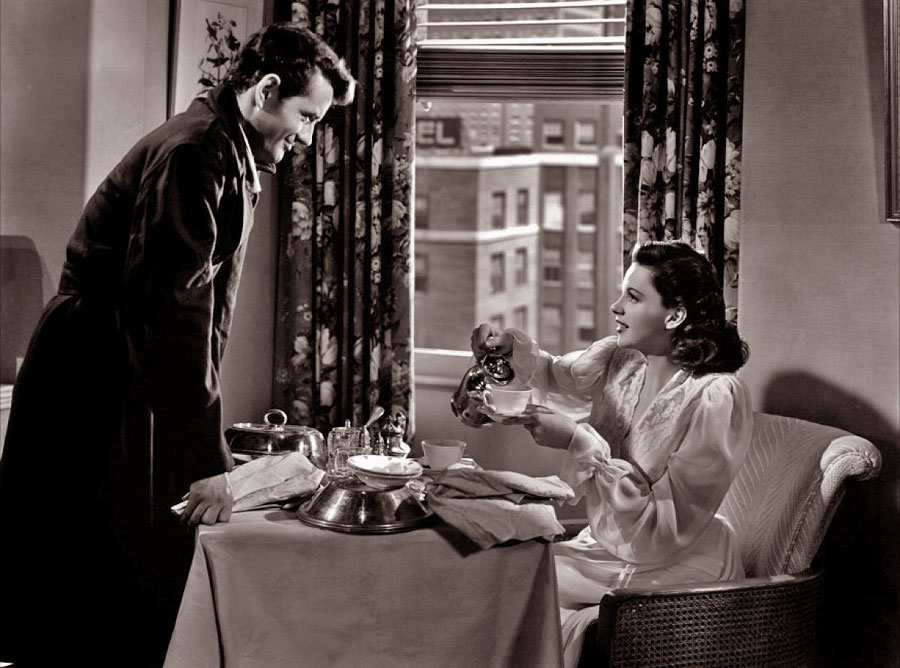 Because World War II had not yet ended, filming on location was not considered cost-effective. These two photos show MGM's version of Penn Station on their soundstages in Culver City, recreated at a cost of $66,000.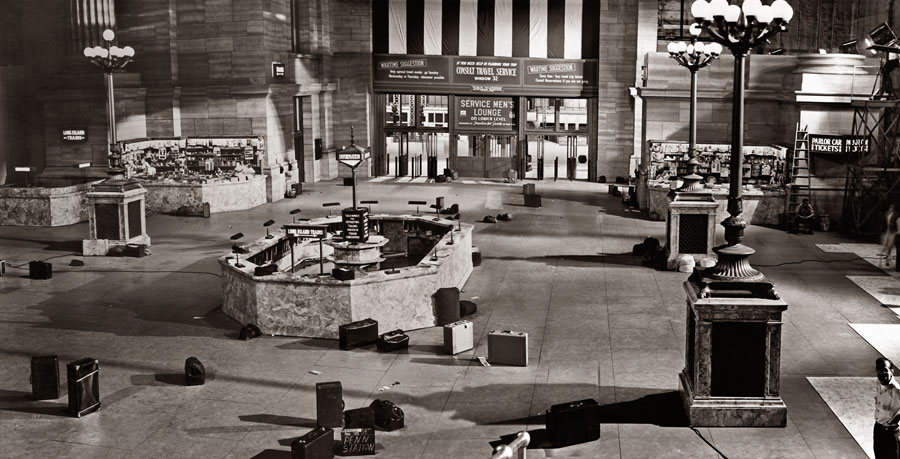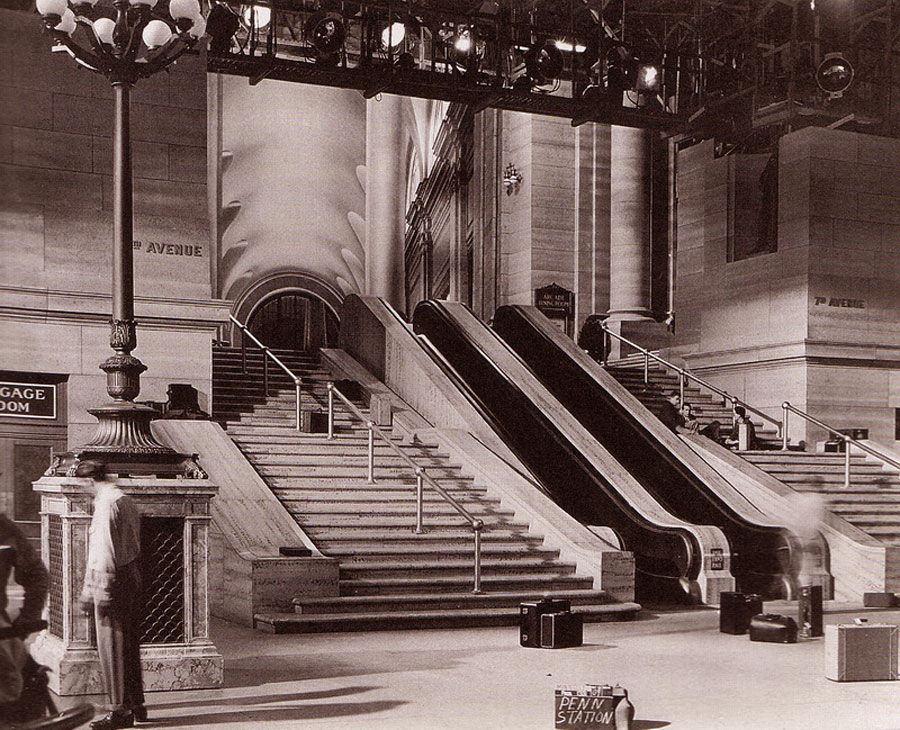 See more Judy Garland photos on my
Judy Garland web page.