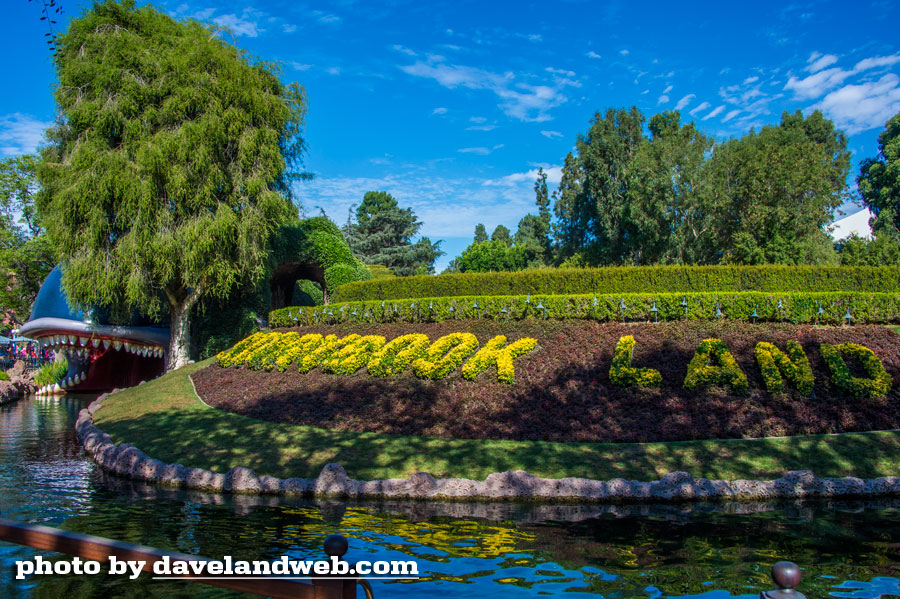 The next area on my photo checklist was the Storybook Land attraction. Having read about Rob Fendler's work at restoring some of the original buildings from the original attraction, I was inspired to go back and get some more detailed shots of what is currently there.
Photos of Monstro are not difficult to come by.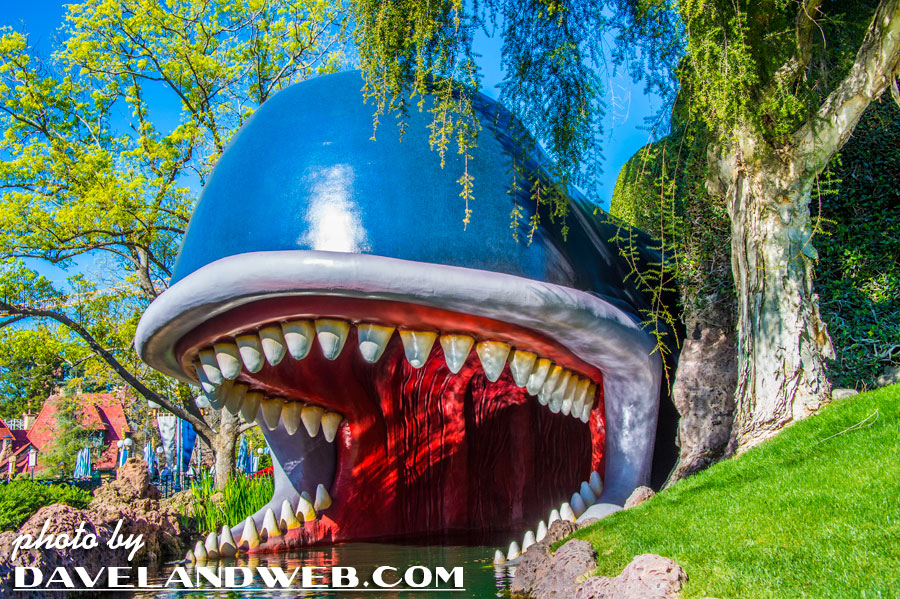 However, when I saw this vintage image, I was startled. Rarely (if ever), do you have a shot taken backwards from the boat. This one is from the 1960's: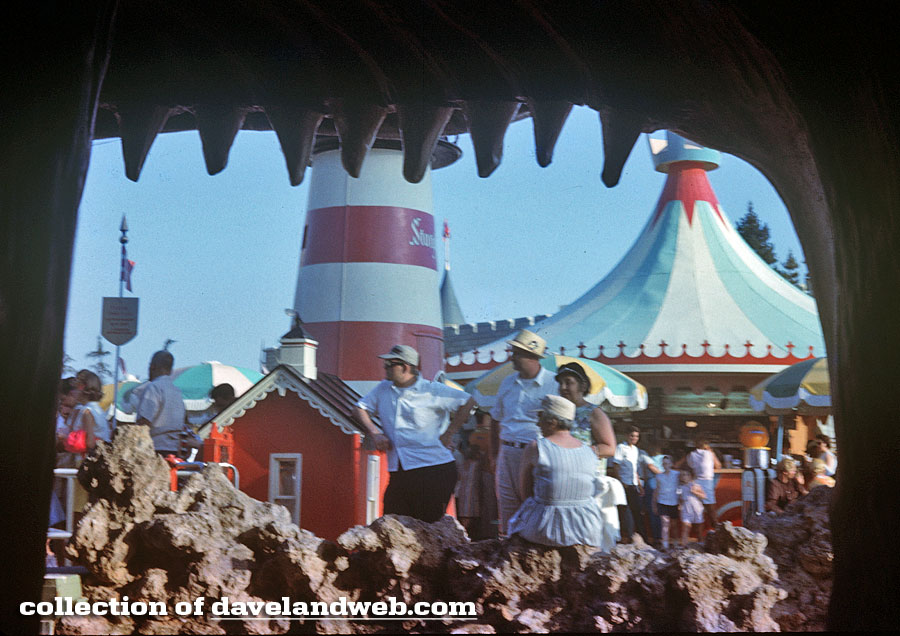 My intention was to duplicate the shot, but on this journey, there were too many people in the boat and I was seated in the wrong section to get an unblocked view. Next time! Instead, I photographed a detail previously unnoticed by me, which is this little guardhouse atop the bridge: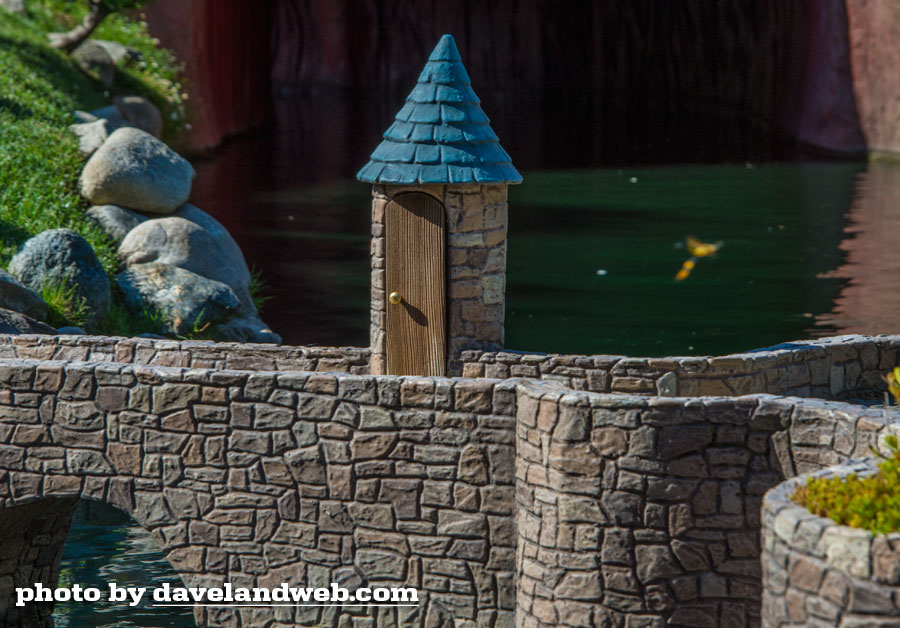 And then the home of Fiddler Pig: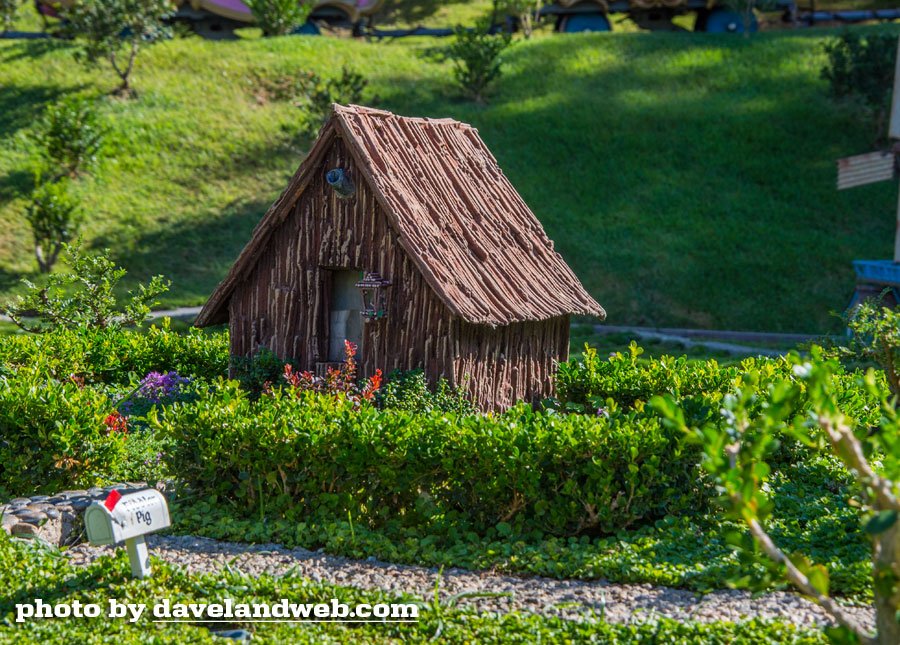 Reaching Peter Pan Park, I noticed that the golden Peter Pan statue had disappeared.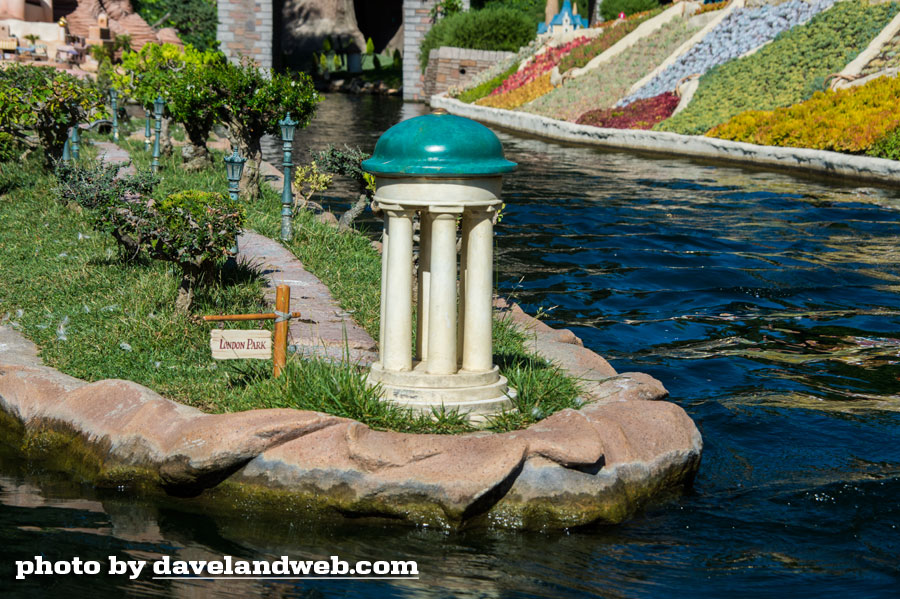 The village of Agrabah came into view next. I understand the legal need of the railings that are cropping up all over the park, but not only are they not visually pleasing, they make a sad statement about the lack of personal responsibility that people are willing to accept today.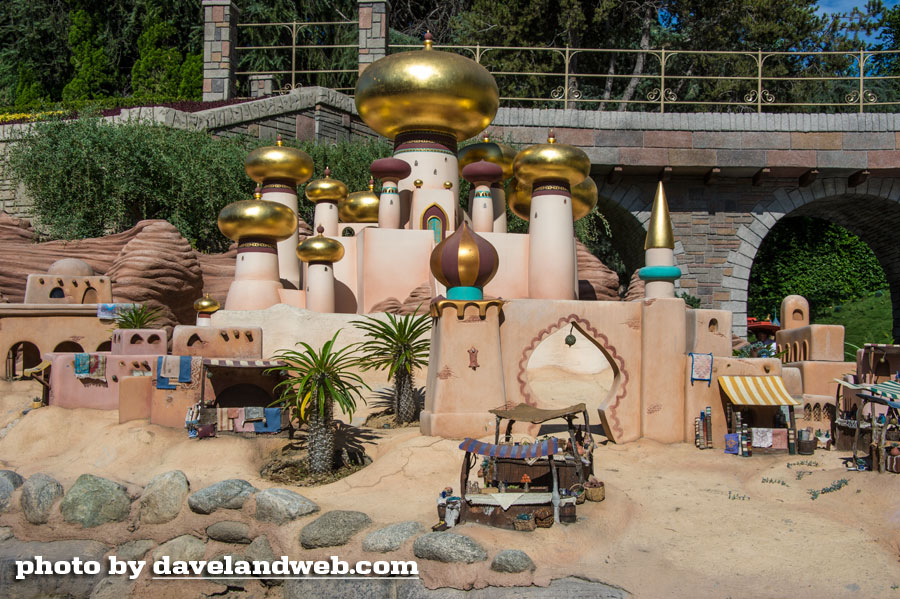 The treasure glistens in the cave: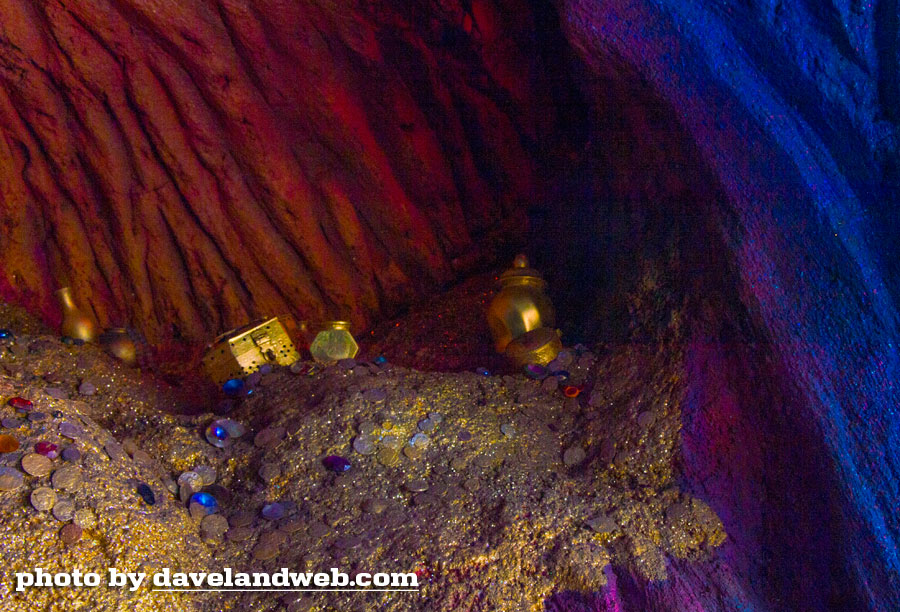 Leaving the darkness of the cave, I quickly snapped one of the Dwarf's cottage: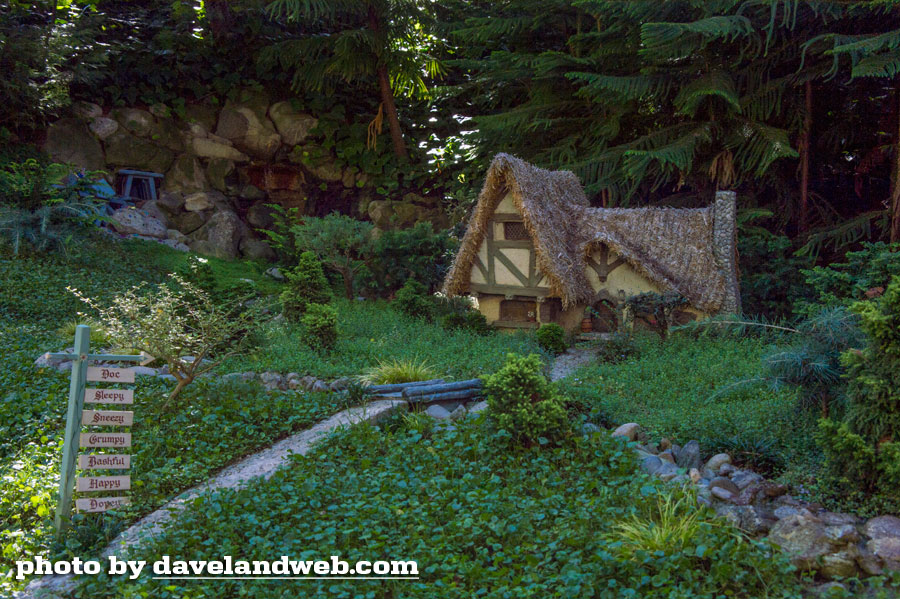 And then I reached my destination: Cinderella's Castle and the village below.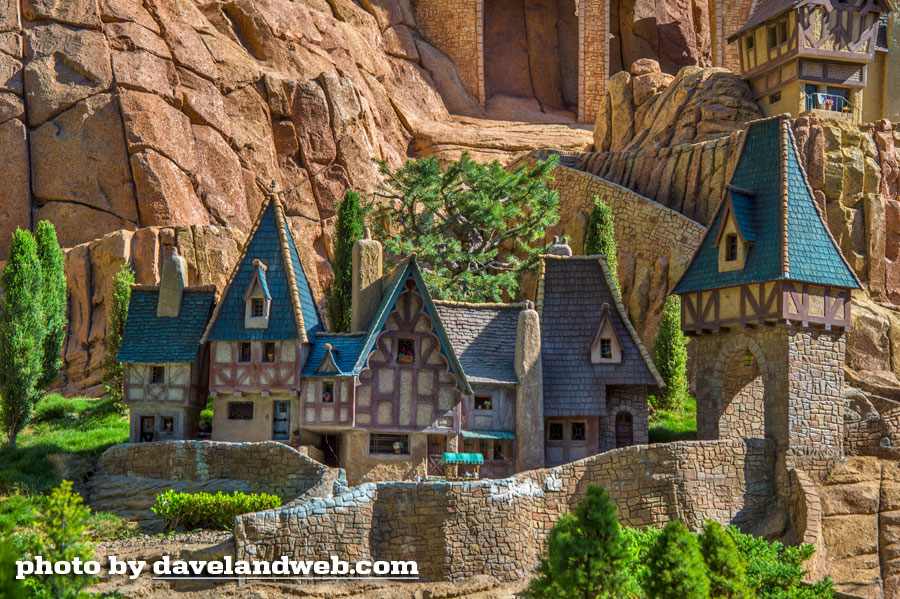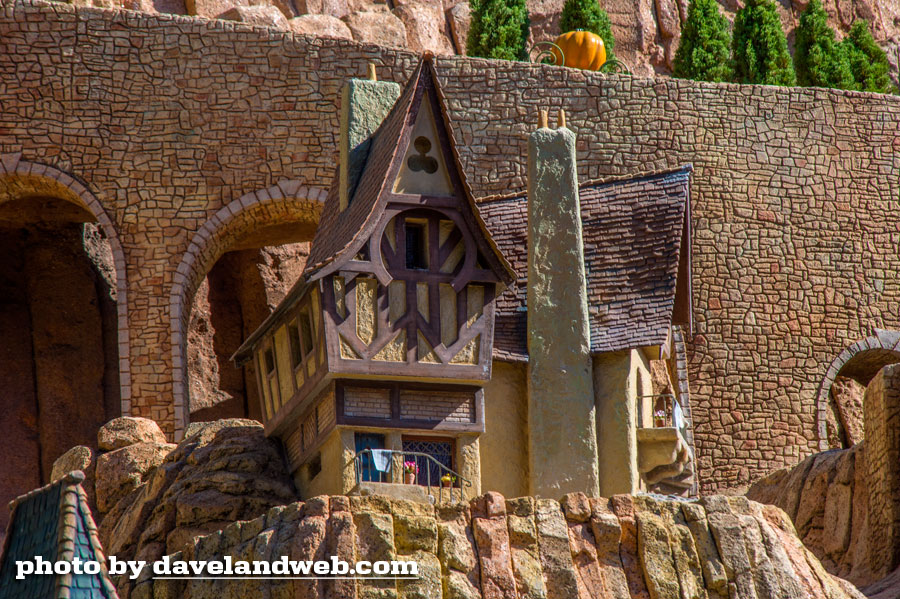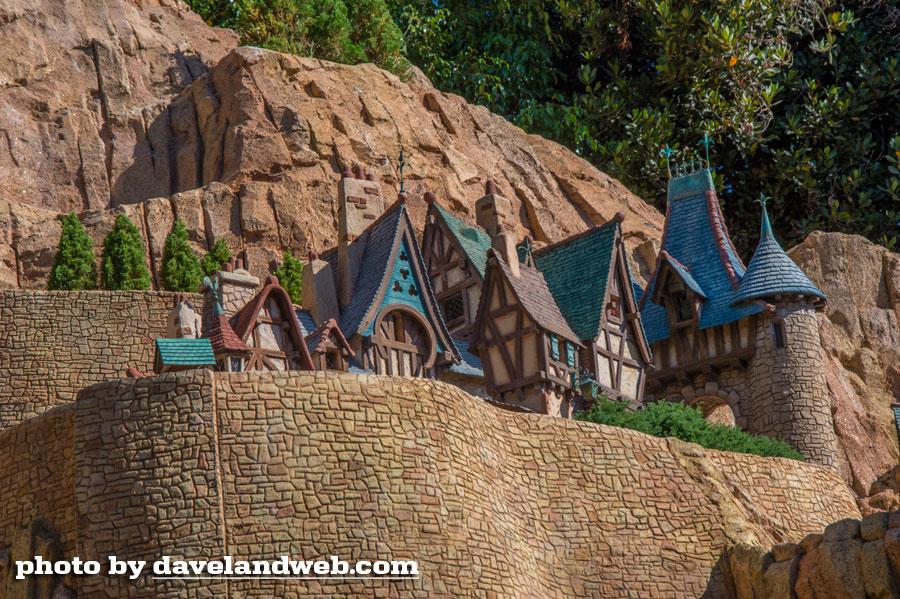 A few from Alice's Village: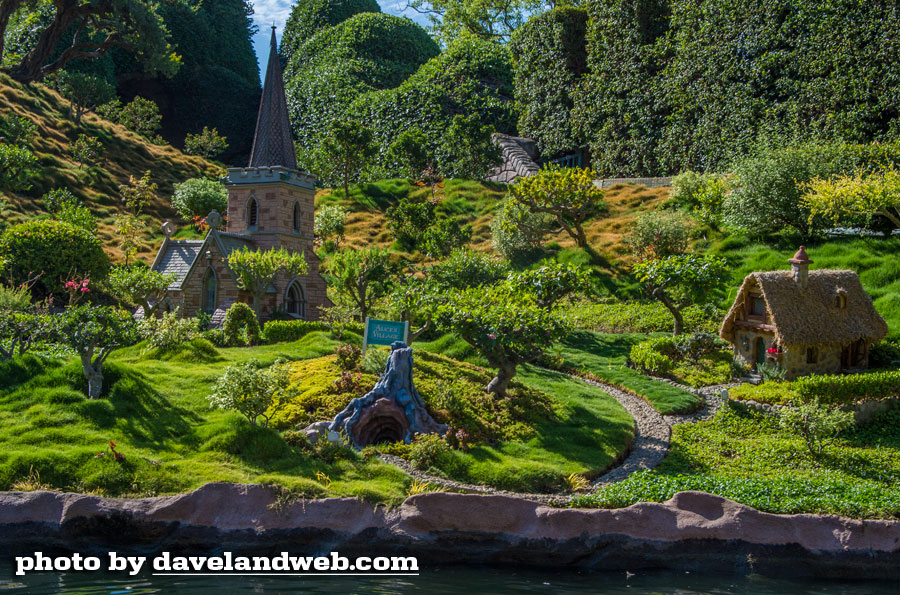 Gepetto's Village, with the Matterhorn looming seamlessly in the background: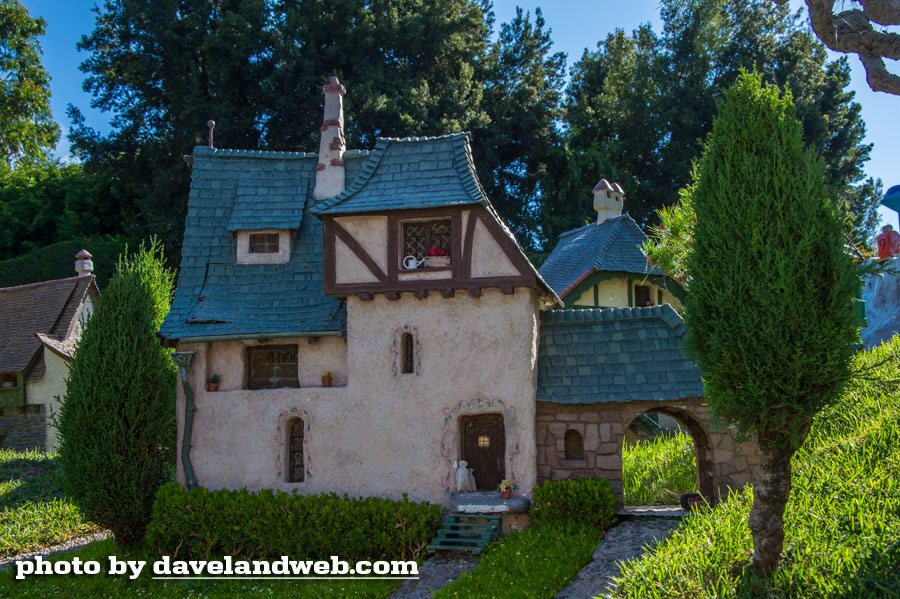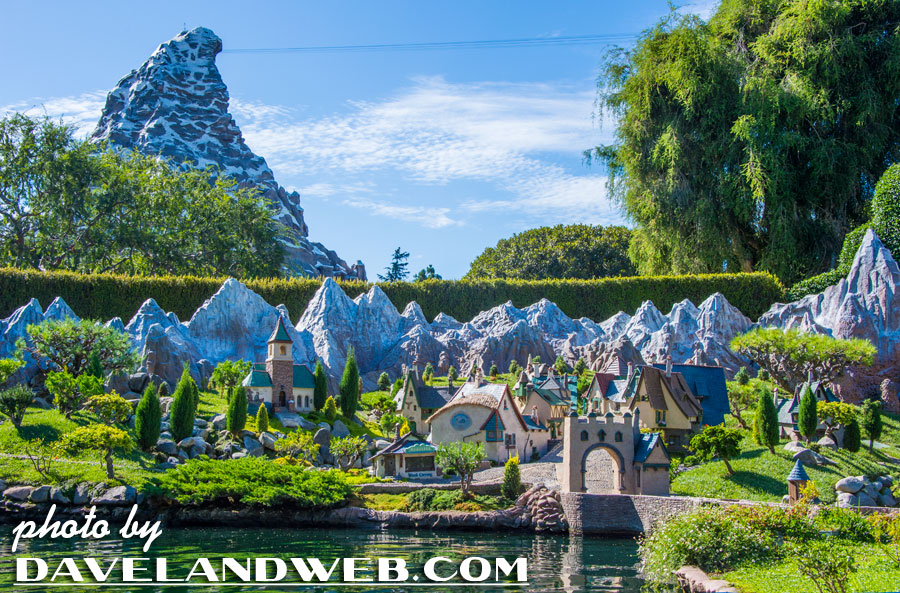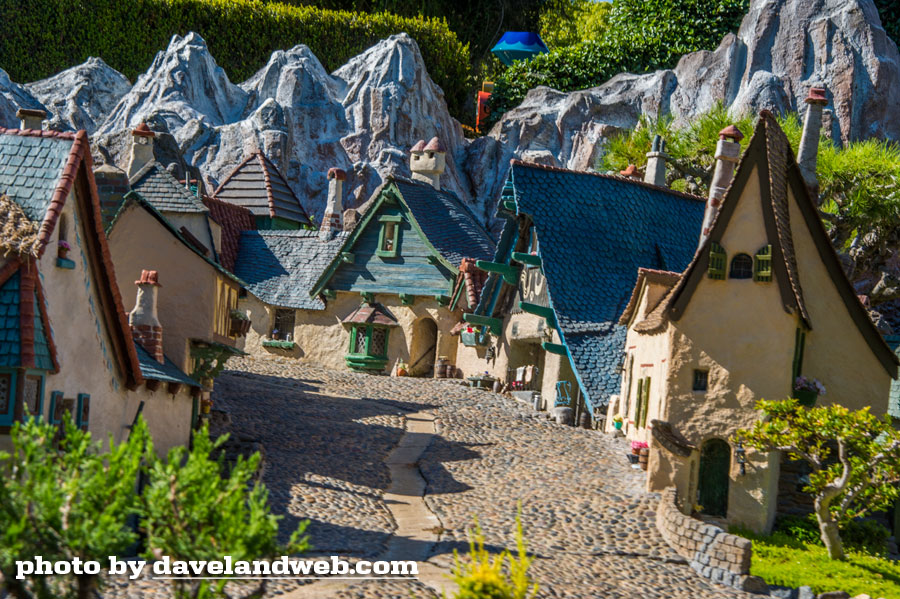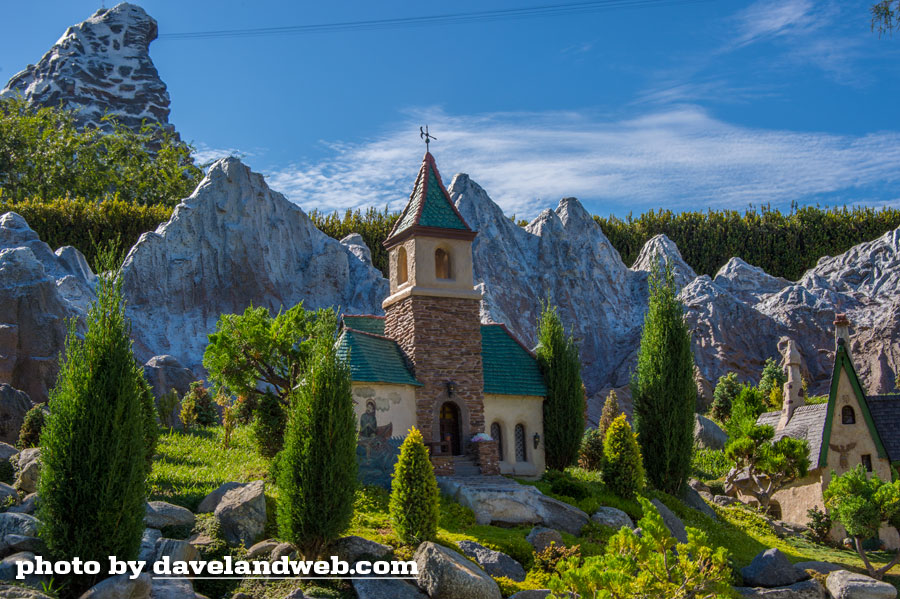 My last shot was this one of Prince Eric's Castle, from the Little Mermaid: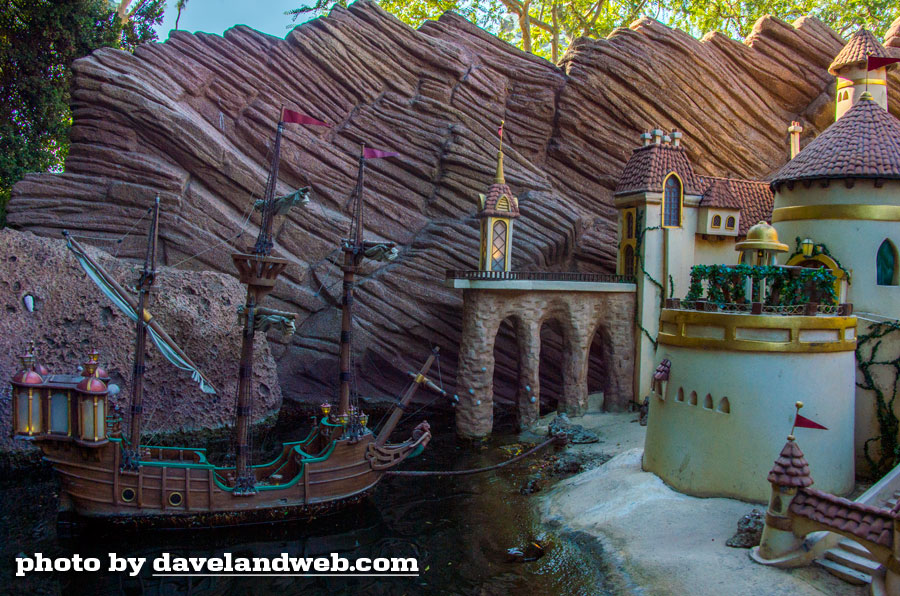 I really have to give props to Disney for continuing to keep up the quality on this attraction. Even though the buildings have been replaced and changed over the years, the amount of abundant details remain. This is the type of thing that separates Disneyland from the competition.
See more vintage & current Disneyland Storybook Land attraction photos on my
Storybook web page.