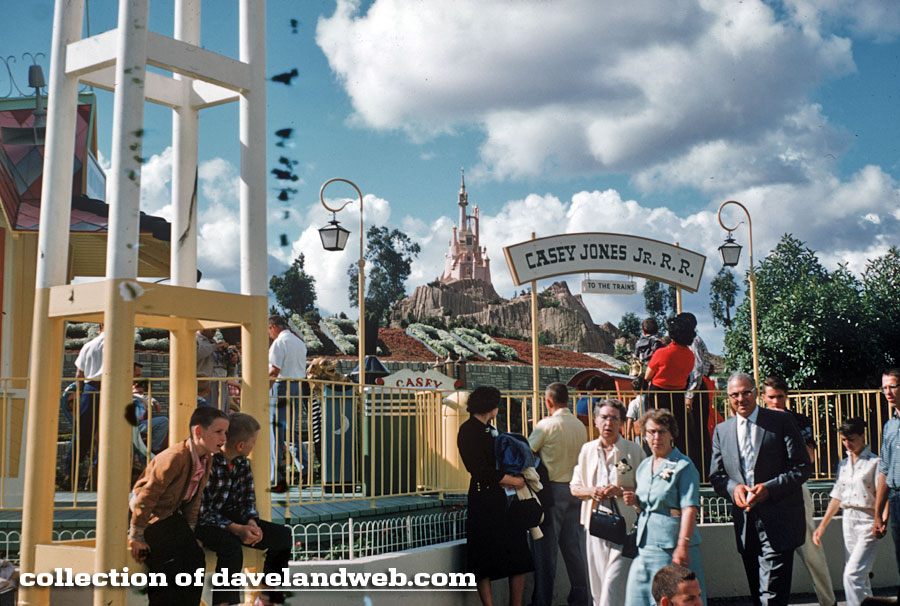 The Casey Junior attraction is one of the most charming hidden gems of Disneyland. In this September 1958 image, you have a wonderful overview of the entry area to Casey, with the Cinderella Castle from Storybook Land towering over the background. One of the Skyway towers provides a place of rest for these weary young guests. I love seeing the mix of young and old in these vintage photos.
Here is a closeup from March 8, 1956, showing the hanging sign above the queue for Casey: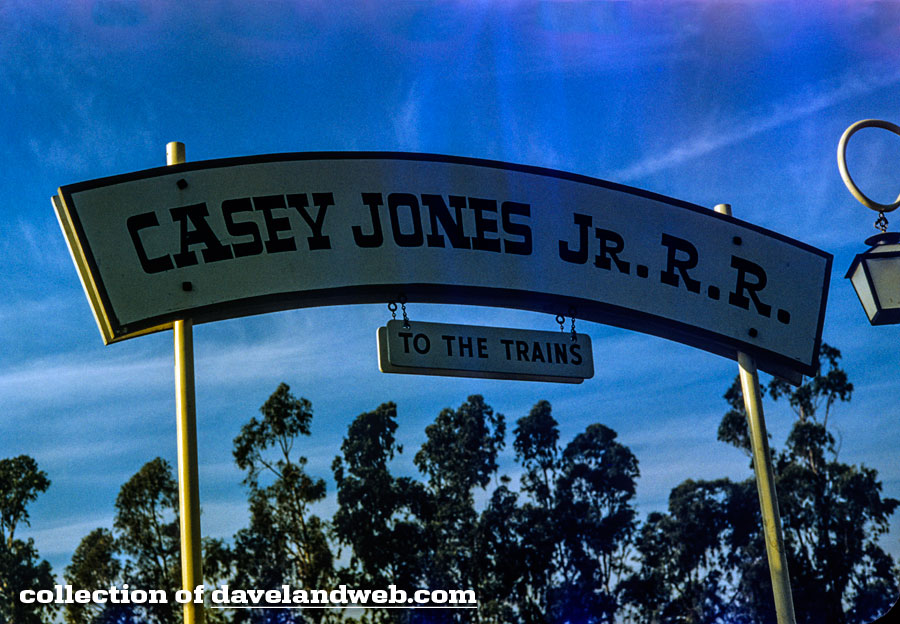 From the same day, the photographer also gives us an overview of the area, featuring the Casey Junior Ticket booth.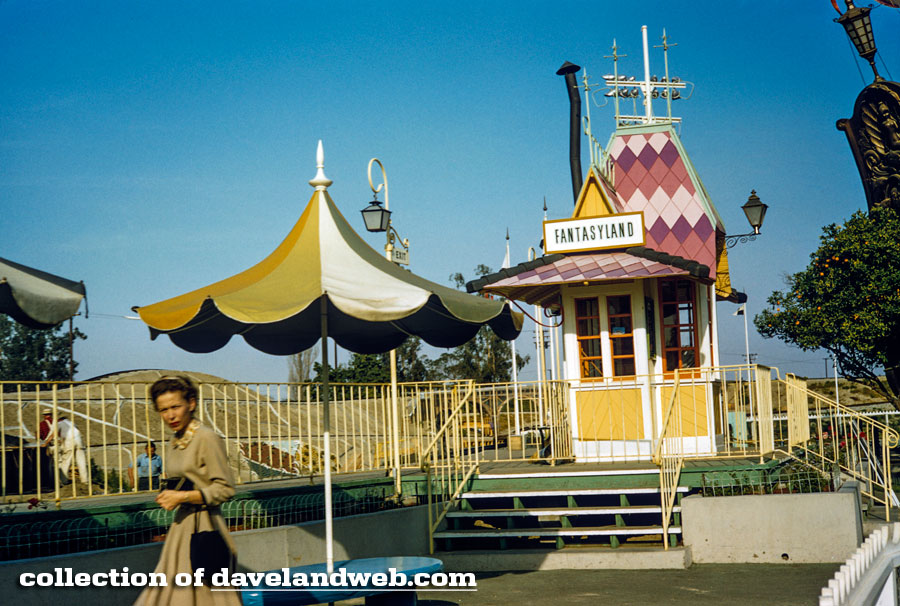 Zooming in, you can see that Storybook Land is still going under its magical transformation from a mud-laden canal ride into a tranquil view of the miniature lands where Disney's classic animated characters reside.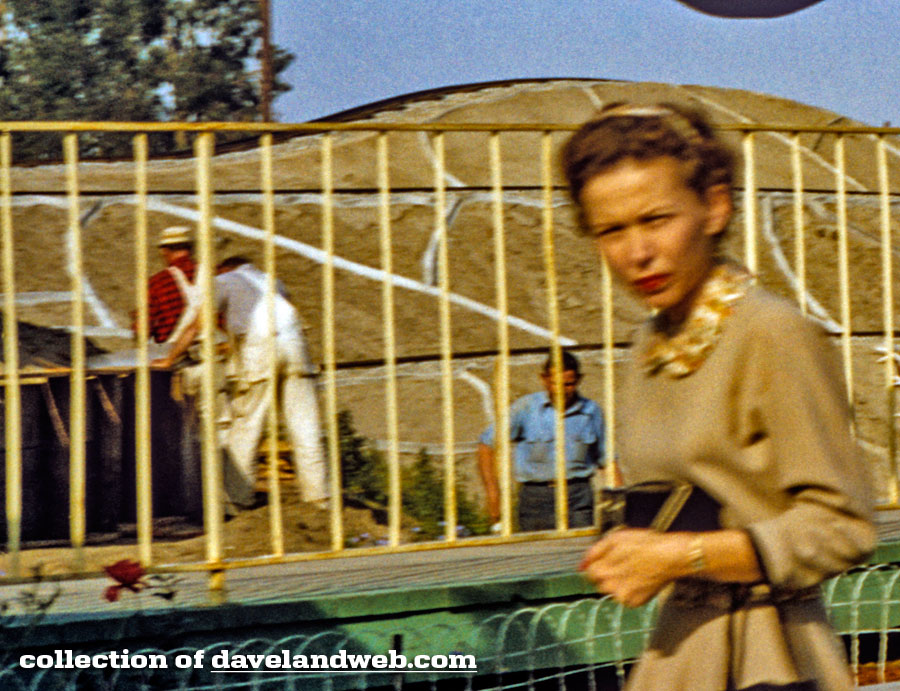 A few contemporary shots to show how the same area and signage look today: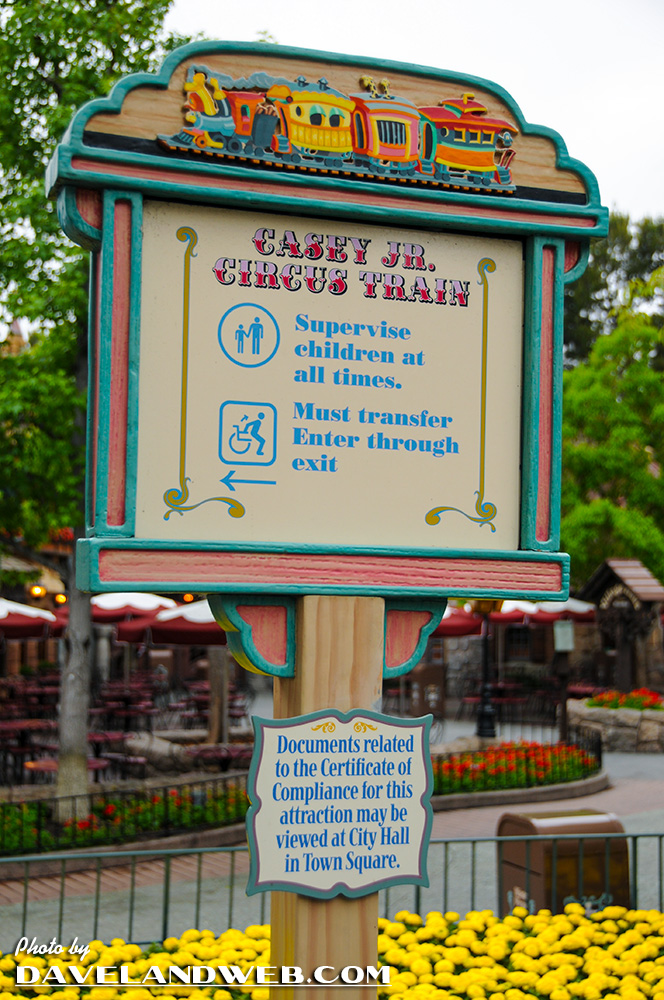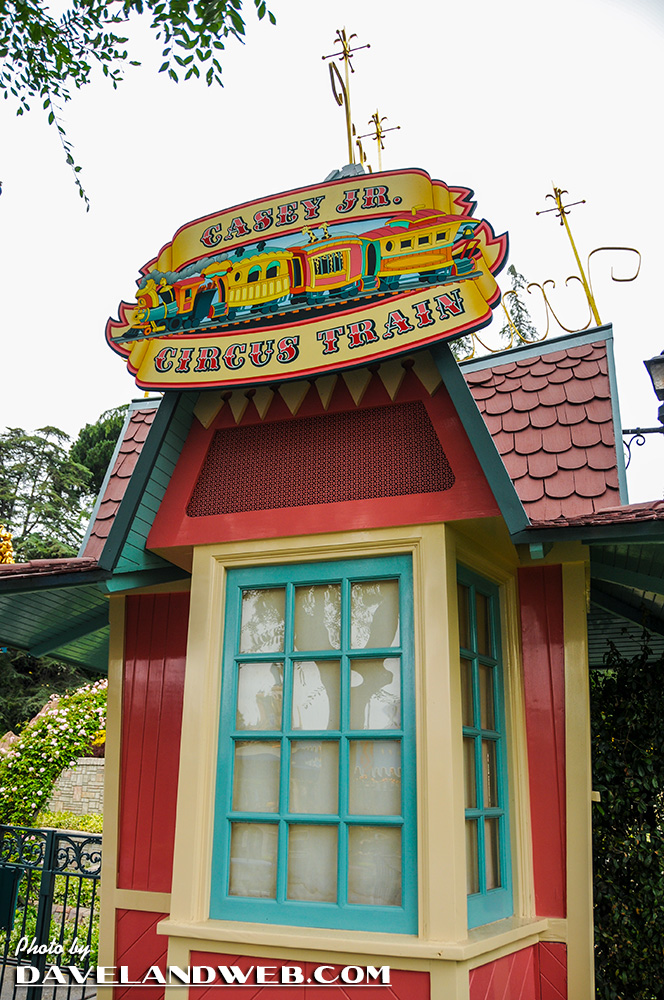 Gone are the Skyway supports, but the little Ticket Booth still stands, carefully tended to so that guests of yesteryear can see this quaint structure and smile with fond memories.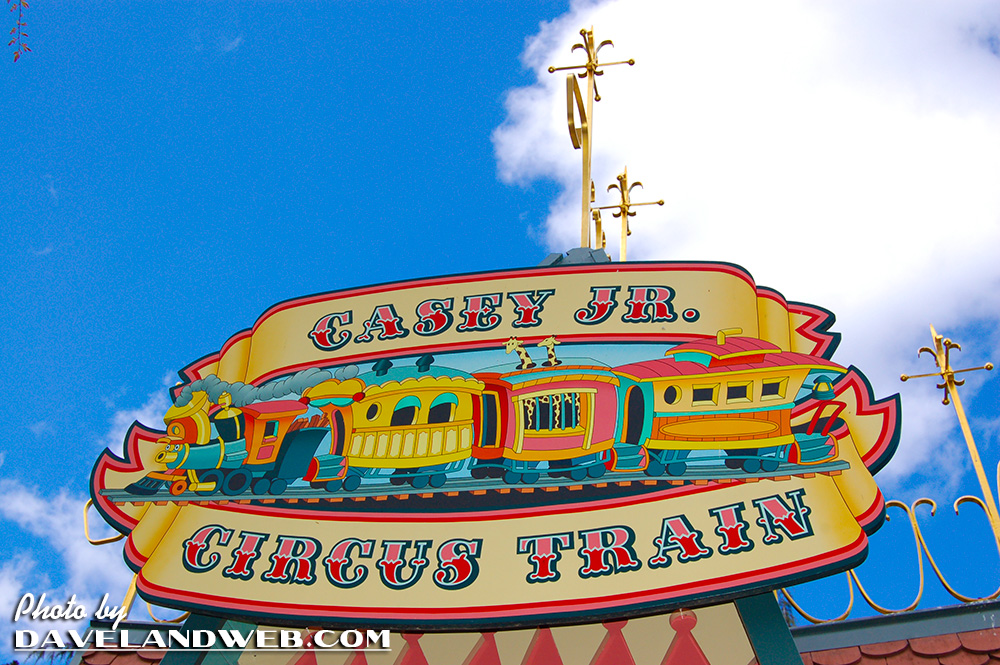 See more vintage & current Disneyland Casey Jr. photos on my
Casey Jr. web page.