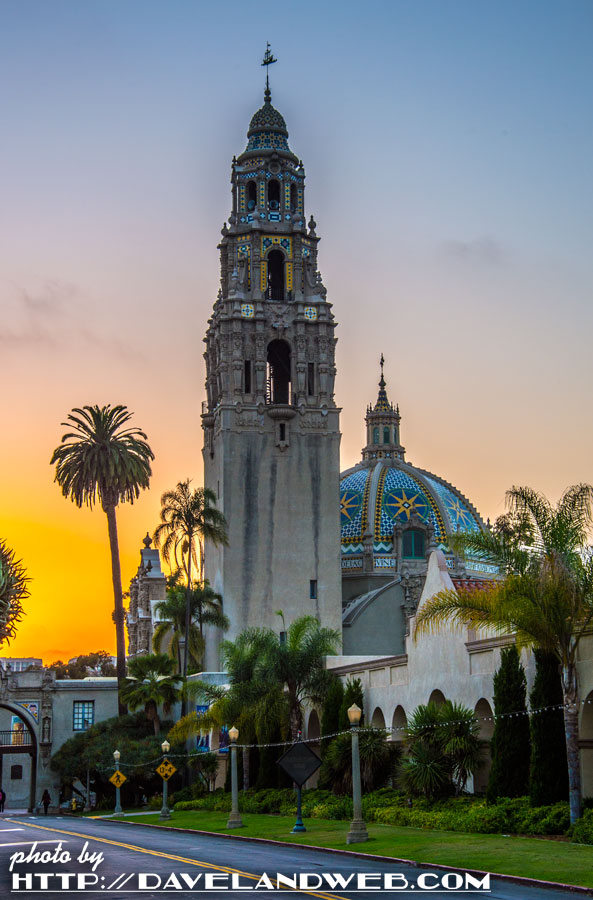 San Diego is best known for its weather and beaches, attracting a plethora of tourists each year. The true jewel of the city is actually Balboa Park, 1200 acres of landscaping, museums, theaters, and a zoo, situation just minutes from the downtown area. I was attending an art opening the other night and decided to take my camera along, knowing that I would most likely be able to catch the park at the edge of sunset.
My first two photos show the California Building/Tower which houses The Museum of Man. Built for the 1915 Panama-California Exposition, this structure was designed by noted architect Bertram Goodhue.
It is one of my favorite buildings in the park, one that I painted many moons ago for a local architect.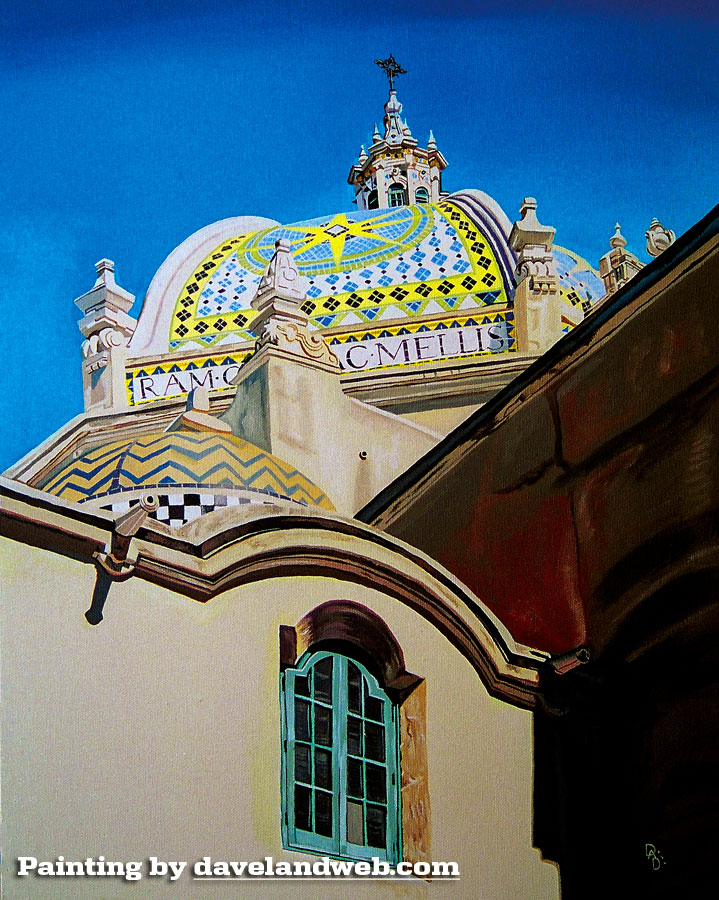 The San Diego Art Museum might be recognized by sharp-eyed "Citizen Kane" buffs, as it can be seen in a few of the shots that represent Charles Foster Kane's estate of excess, Xanadu.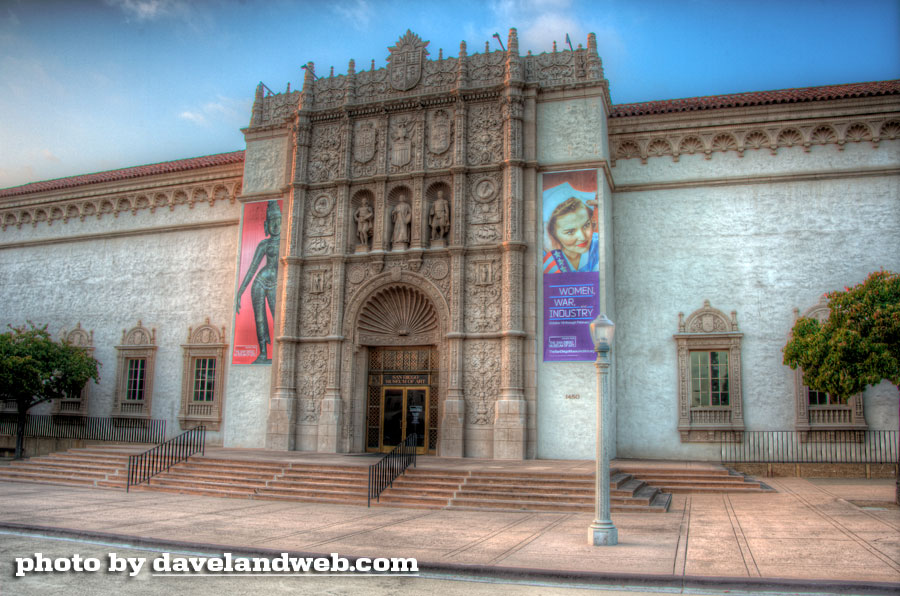 Zooming in to the top of the building, you can see the statues of Diego Velázquez, Bartolomé Esteban Murillo, and Francisco de Zurbarán, famous 17th Century Spanish artists: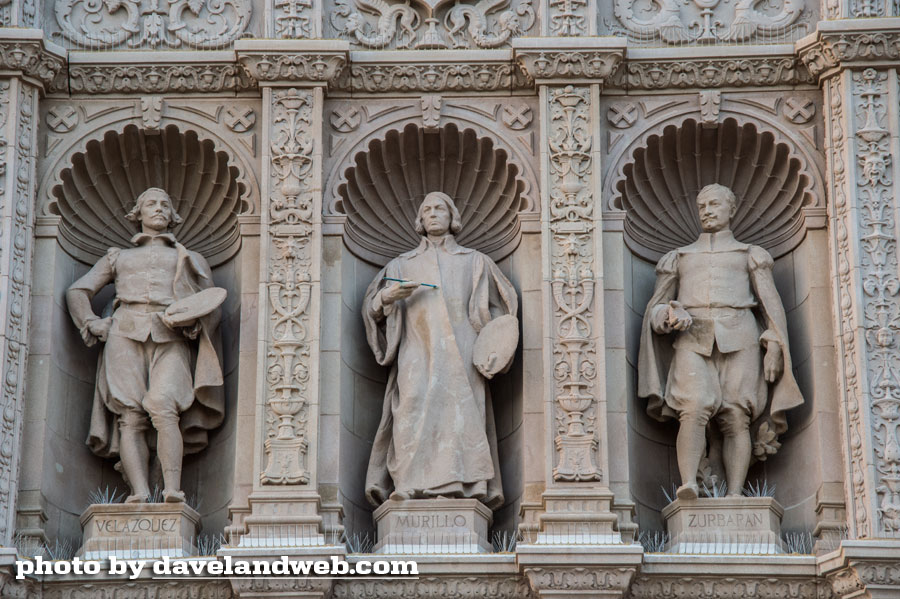 The original statues now reside in the Panama-California Sculpture Court, a hidden treasure I discovered while I was shooting that night. Amazing where a camera can unexpectedly take you.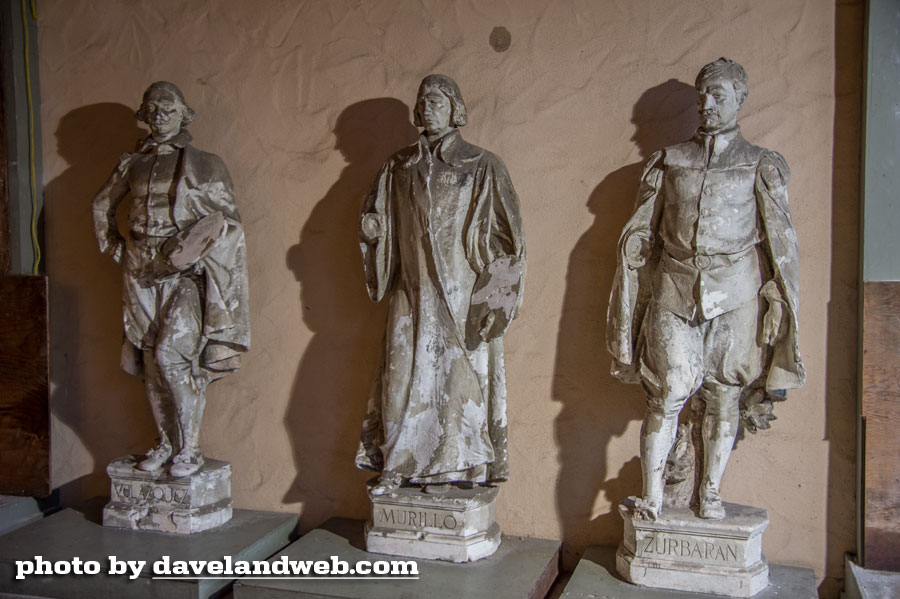 The court also contains a few other sculptural gems, like this one titled "Religion," sculpted in 1915. It stood at the top of the Exposition Building, which was reconstructed and is now known as Casa del Prado.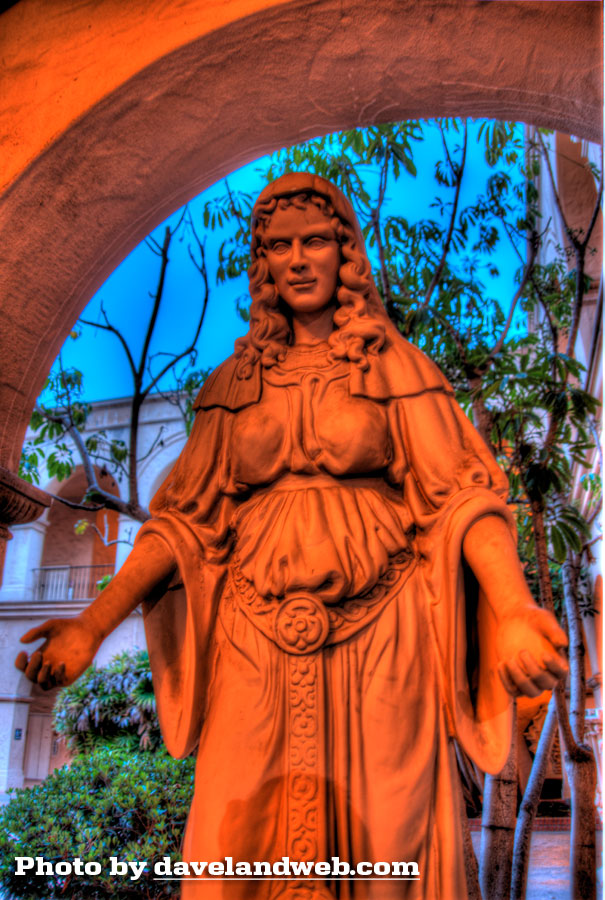 Here is how the building looks today with the newly cast version on top: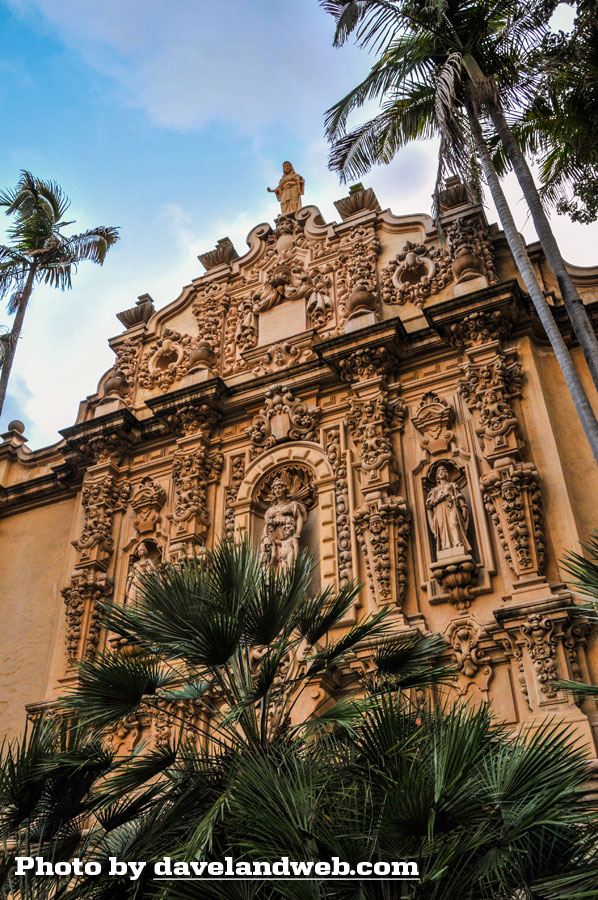 This one looks as if it has been frozen in sleep, just awaiting the right magical word to awaken it.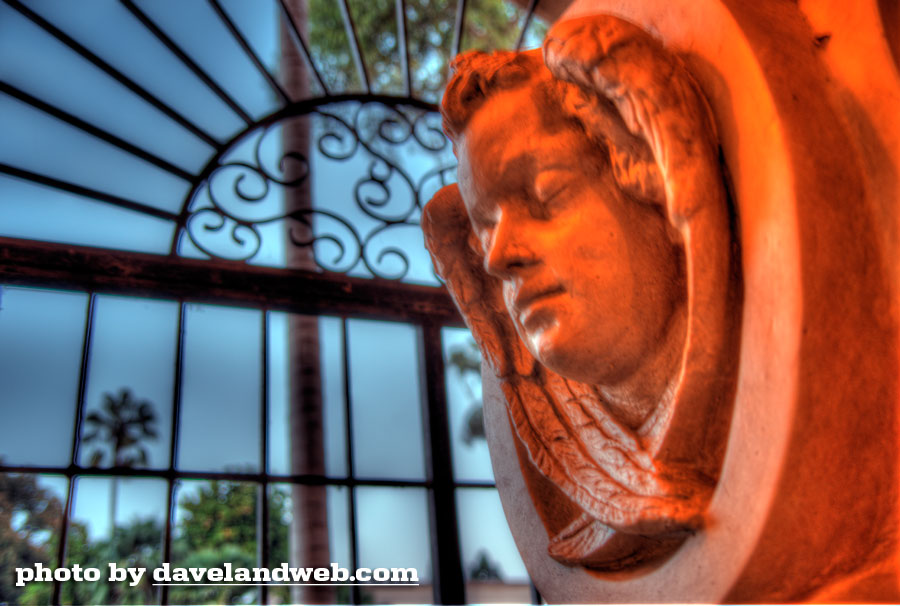 A face only a mother could love, this Grotesque Mask was also from the Casa del Prado.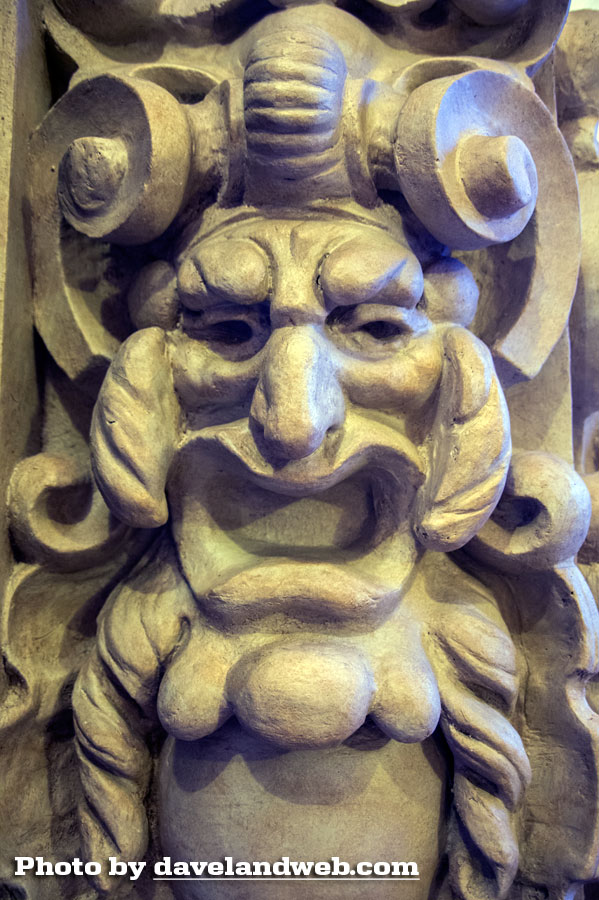 This scary open-mouthed sculpture can be found on the Museum of Man. My twisted sense of something draws me to these frightening visages.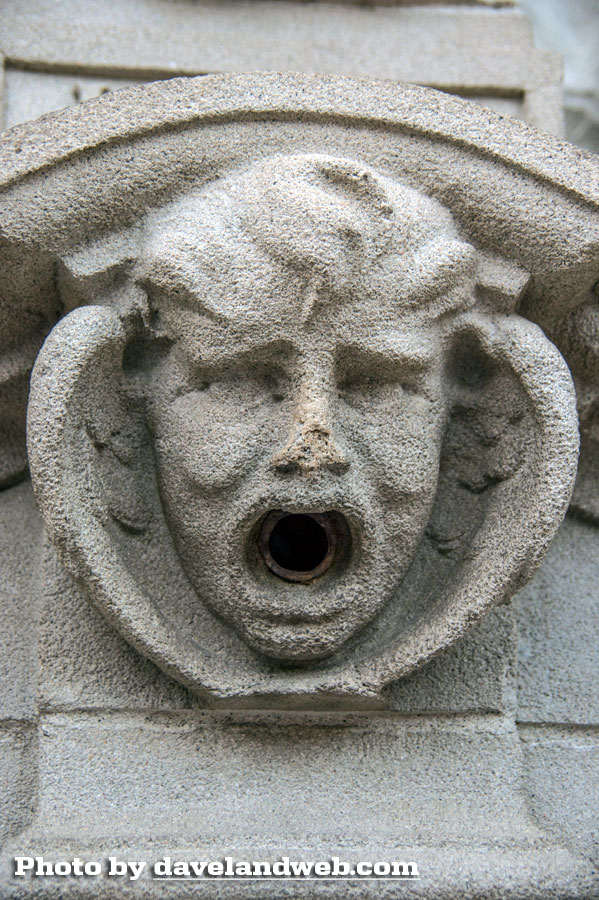 I have always been fascinated by hallways, especially by the way the light (natural or artificial) dances in between the arches.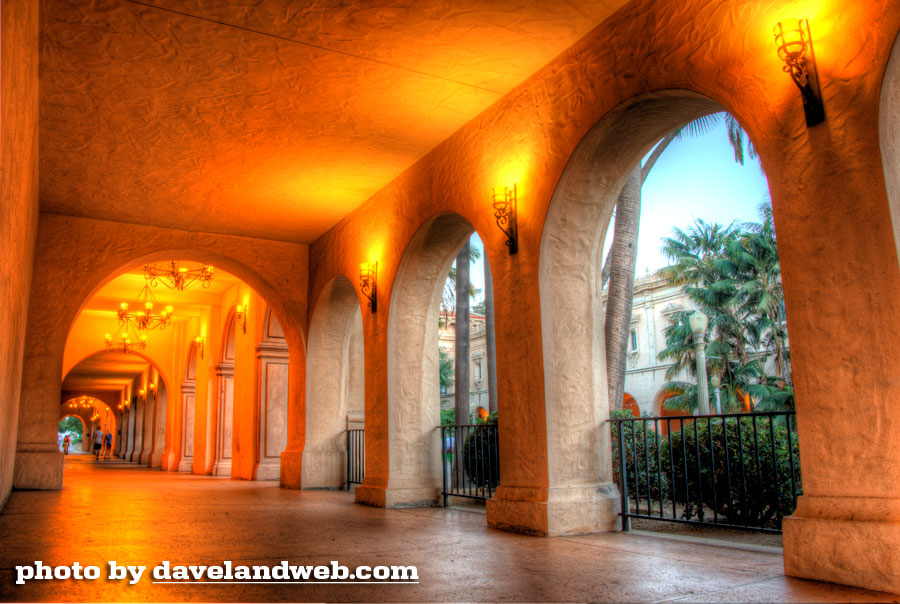 Follow my Daveland updates on
Twitter
and view my most recent photos on
Flickr
. See more vintage & current Balboa Park in San Diego photos on my
Balboa Park web page.