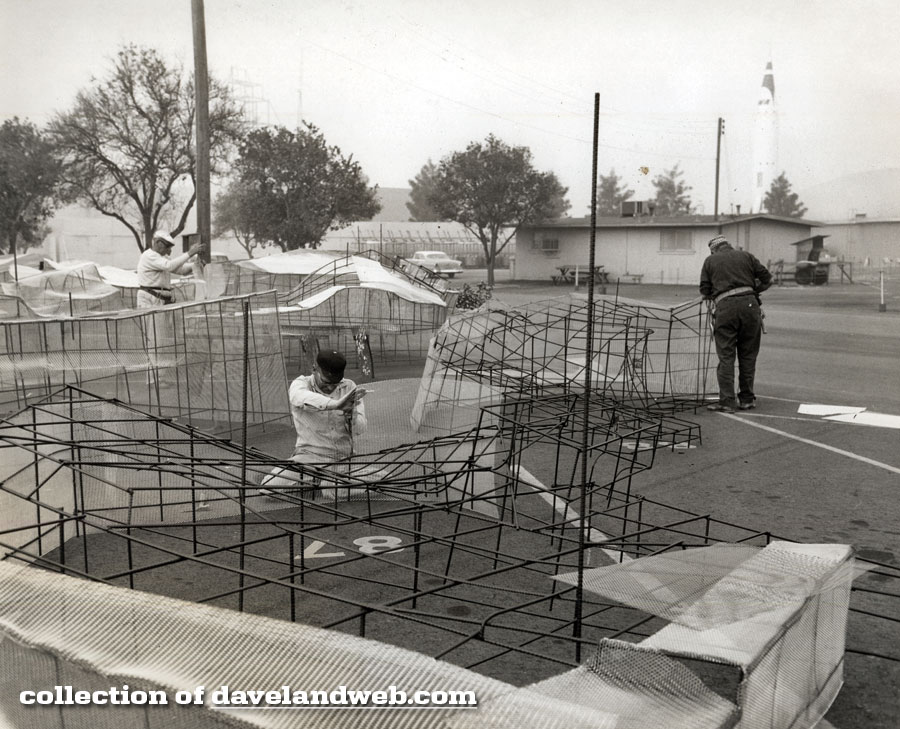 In part two of my Labor Day Spectacular, I will be concentrating on the glorious Summer of 1959 additions. Can you imagine that the Matterhorn ever began this way? Talk about breaking a project into its smallest pieces! On the right-hand side, you can see the Moonliner in the distance.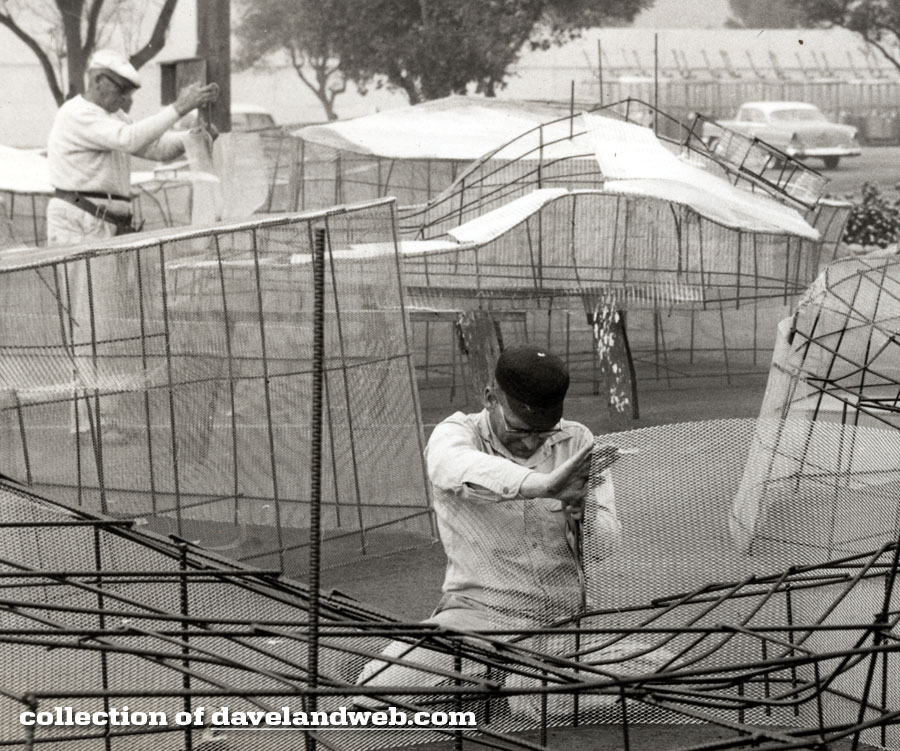 Here is the skeleton of this mammoth man-made mountain: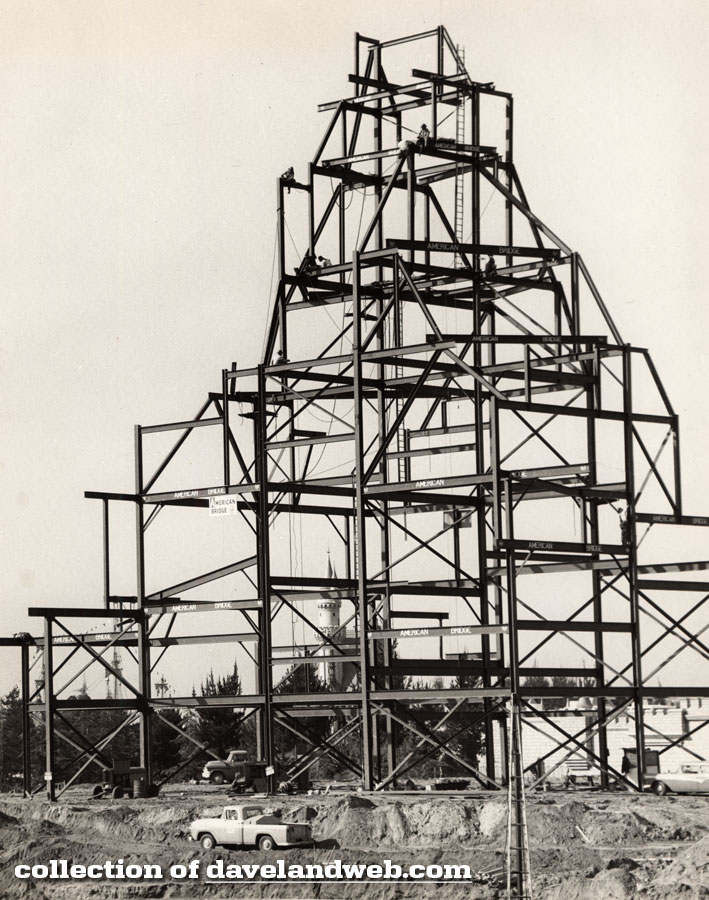 I am getting dizzy looking at this closeup; not a job I would want to do: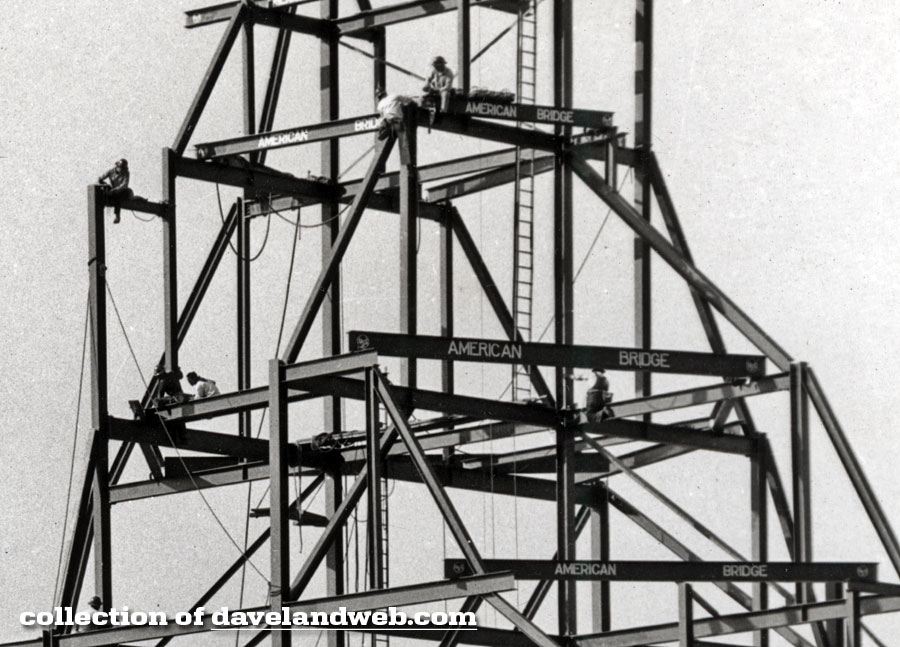 Two consecutive Matterhorn construction shots, with corresponding detail shots: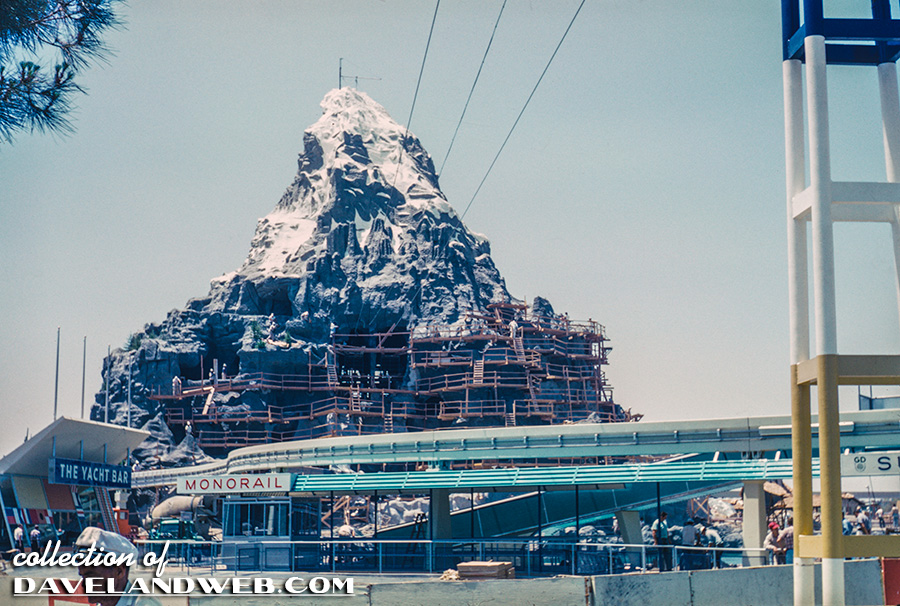 The small green trees on the mountain stand out: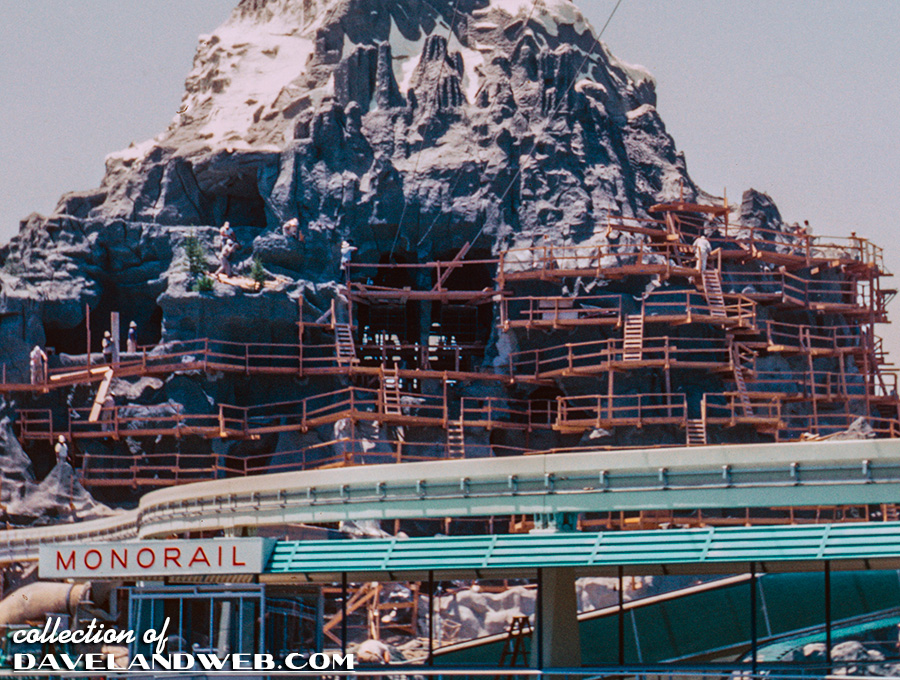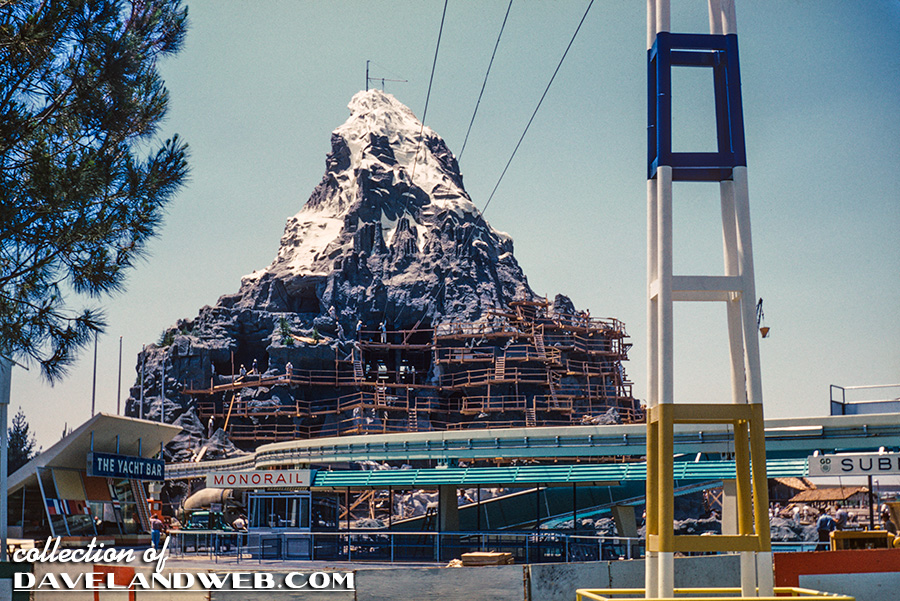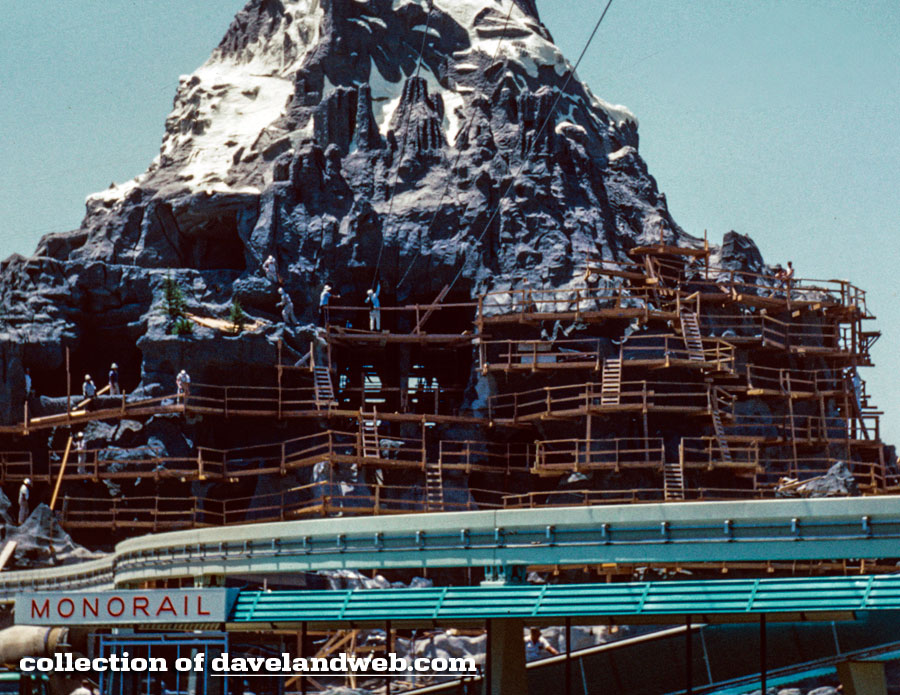 The view from Central Plaza: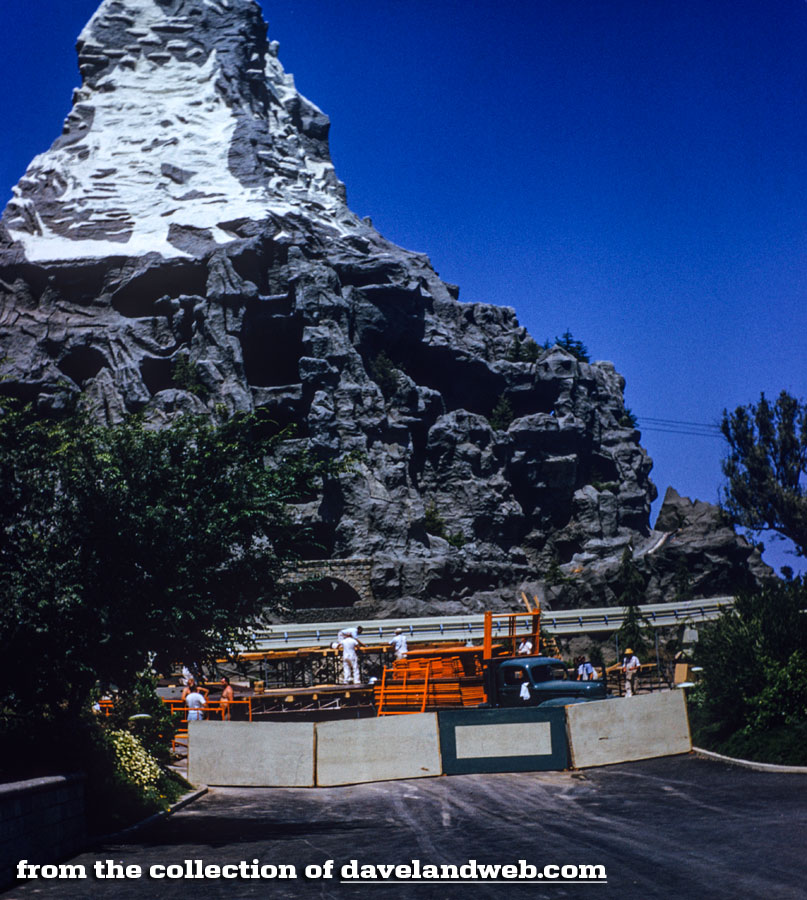 The vantage from Frontierland: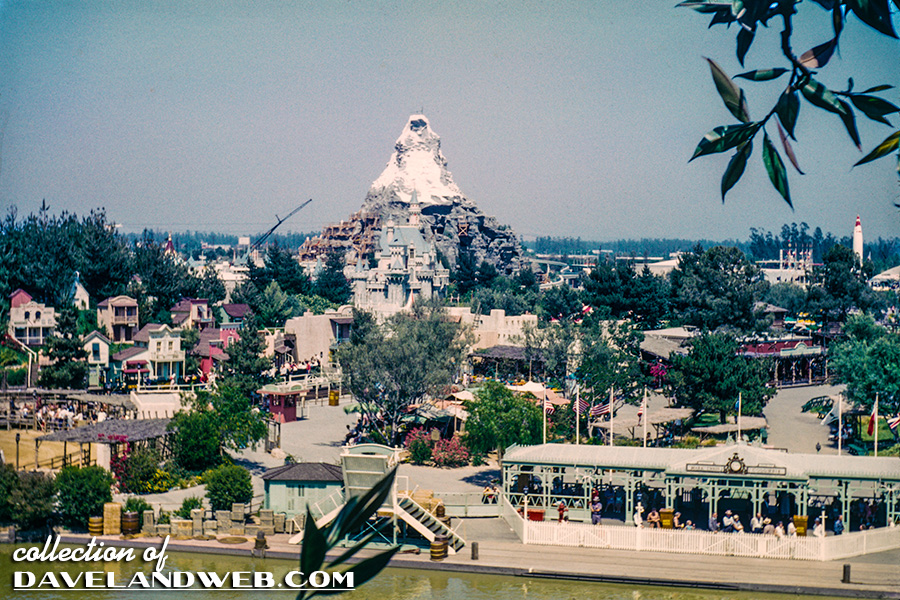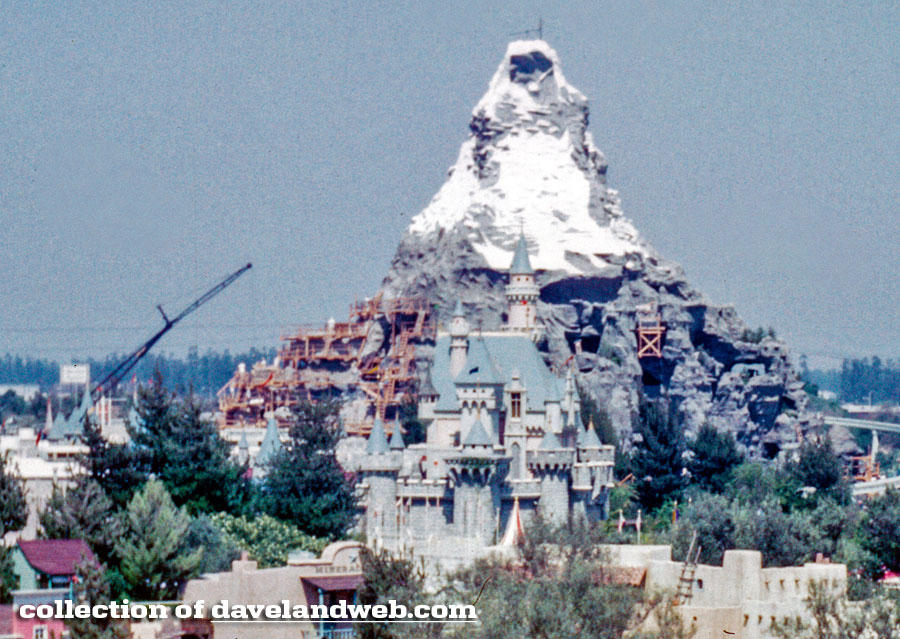 Back in Tomorrowland, the Matterhorn looms over the House of the Future: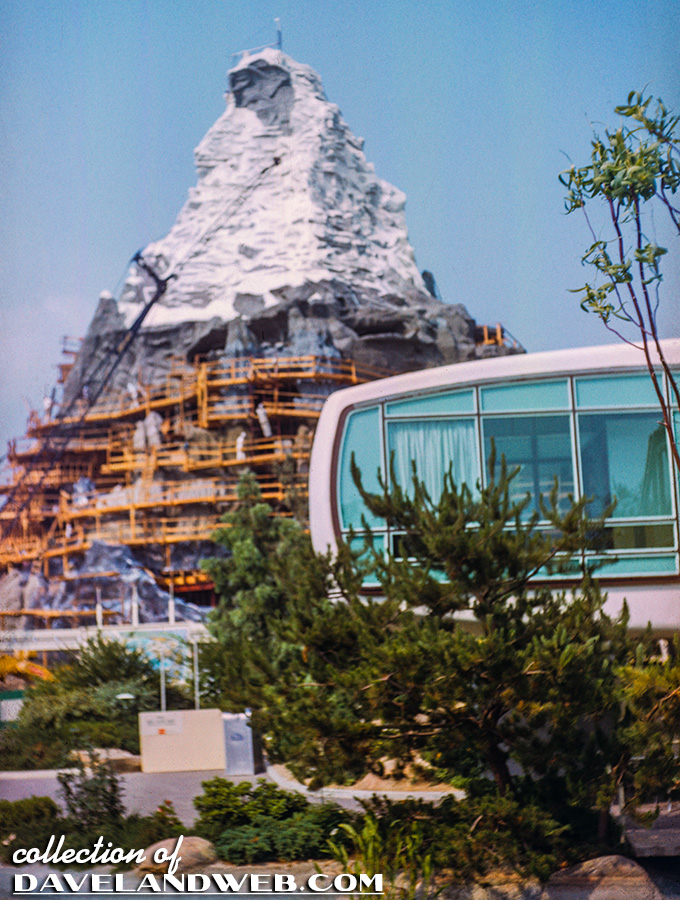 Pulling back to see the construction of the Submarine Lagoon: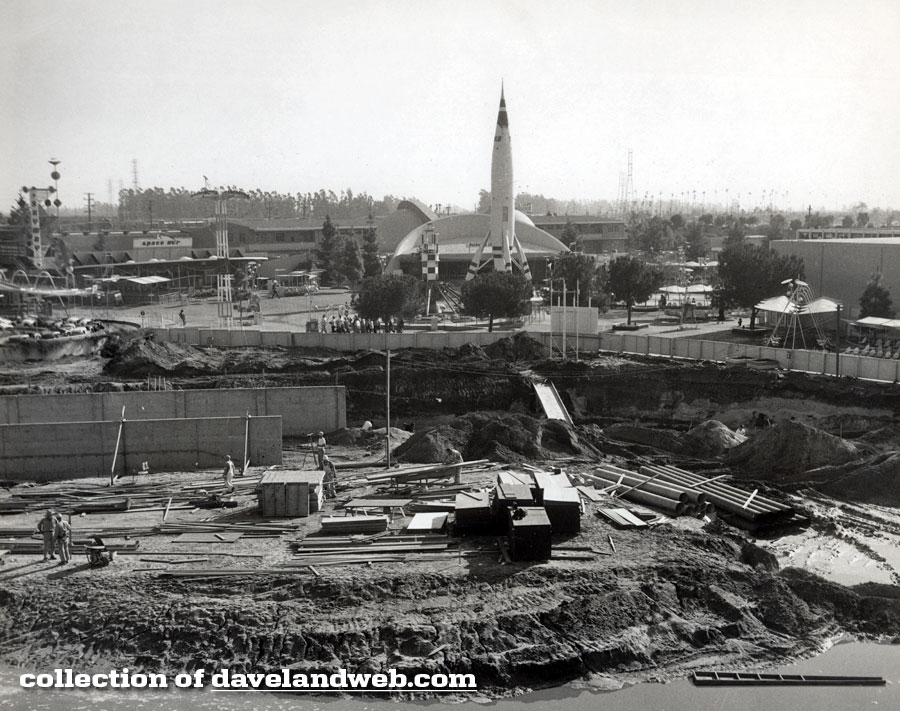 Guests enjoying Tomorrowland while workers get down to biz on the other side of the fence: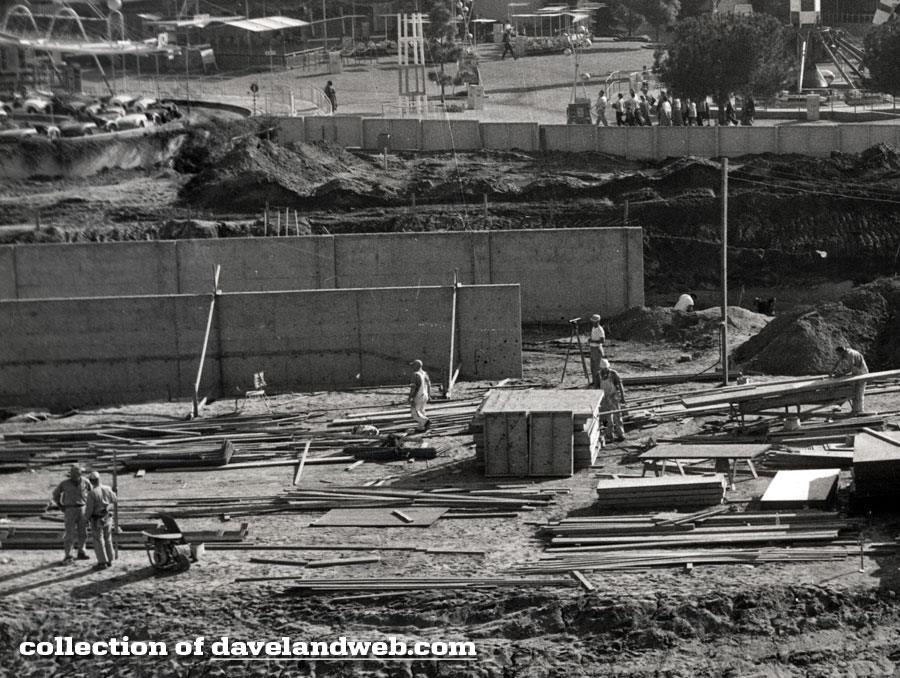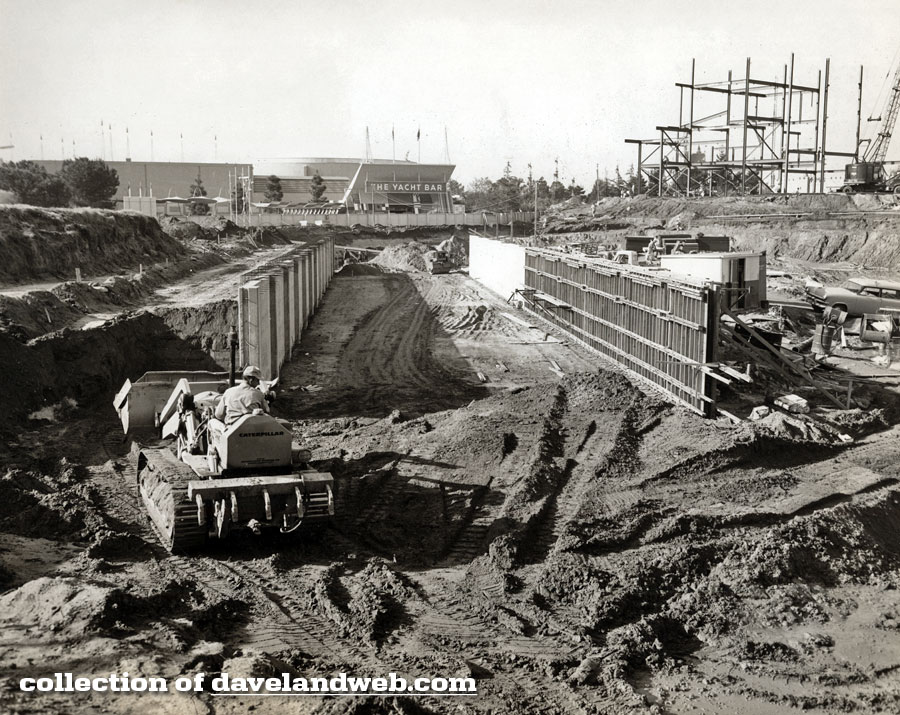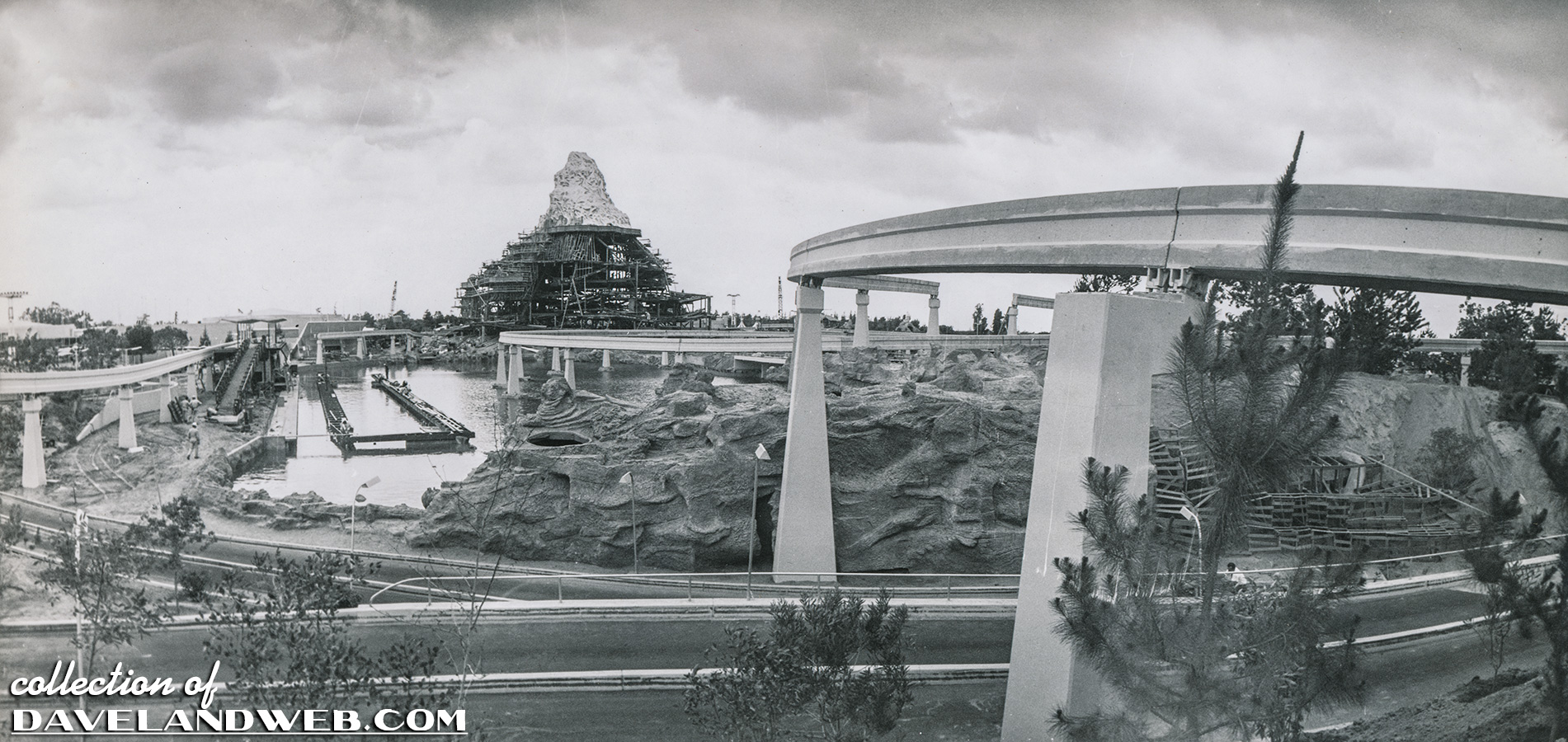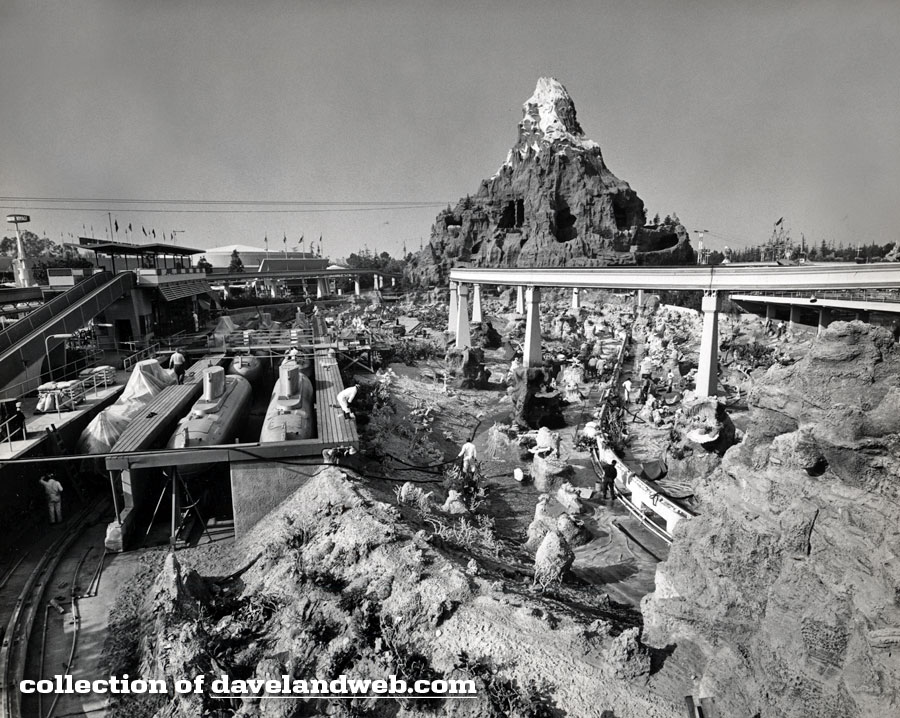 Zooming in to see the workers: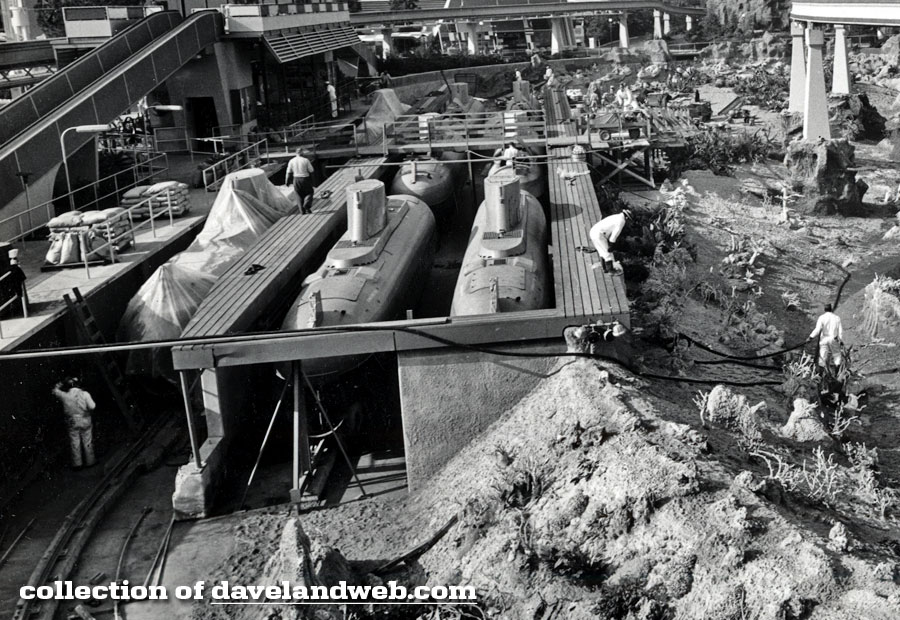 Hard to imagine all of the work that these cast members did to make this a reality that we still enjoy today.
See more Disneyland Construction photos on my
Construction web page.