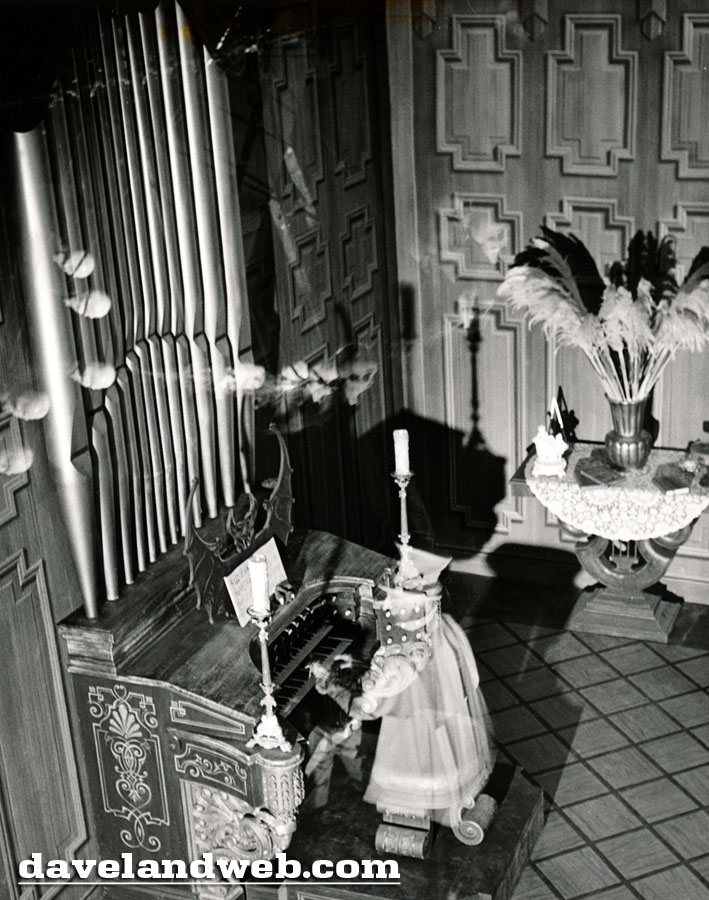 Here's a publicity still of the organist from the Haunted Mansion ballroom, making good use of Captain Nemo's instrument. From the accompanying caption:
HORRIFYING HARMONY — Phantom organist strikes up a terrifying tune, which fills the grand ballroom of the horribly-humorous Haunted Mansion at Disneyland. After more than 10 years of research and development, the foreboding abode is now open as Disneyland's 53rd (and newest) major attraction.
Here's still there today, entertaining guests as they pass him by in their Doombuggies: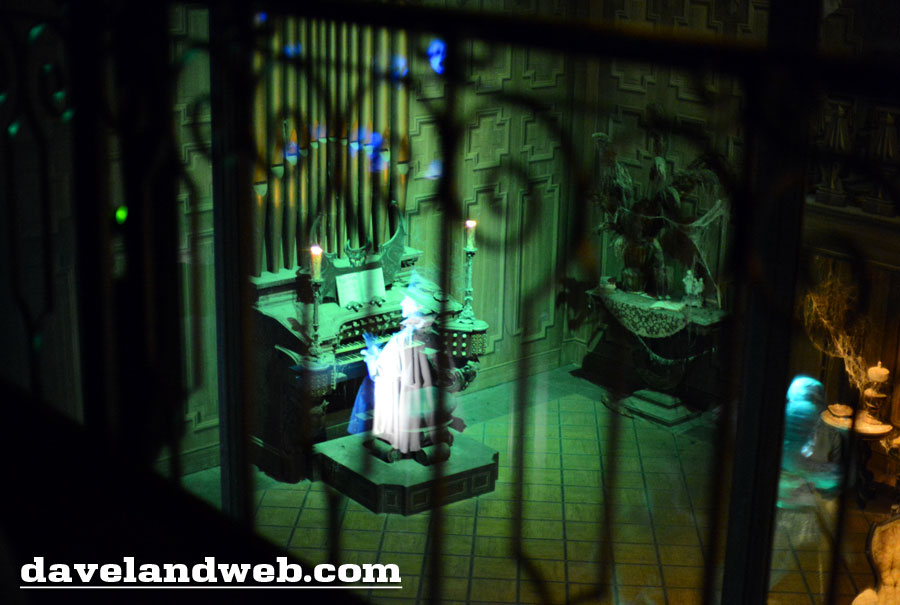 Follow my Daveland updates on Twitter. See more vintage & current Haunted Mansion photos on my Haunted Mansion web page.