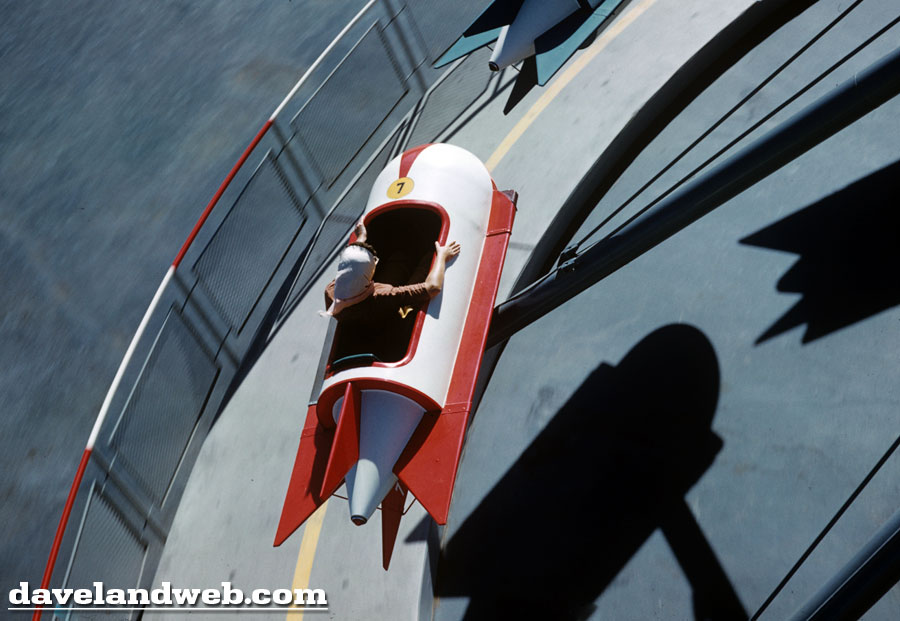 Scarf-gal is clinging tightly to her Astro Jet rocket as it circles around Tomorrowland. In shot #2, the Clock of the World provides a wacky welcome to all who enter Tomorrowland. Today, that wacky welcome (and a traffic bottleneck) is brought to you by the Astro Orbiter. If rumors are true, the Orbiter is destined to either be removed or returned back to its original site. Either way, it will be nice to have the entrance to Tomorrowland cleaned up again.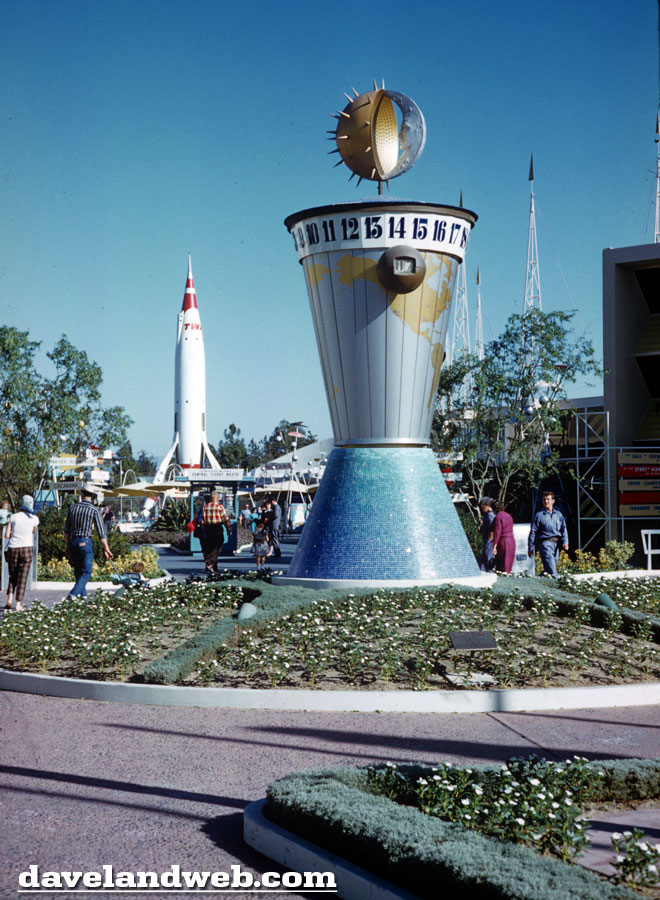 For have also included a closeup of the Moonliner and various signage.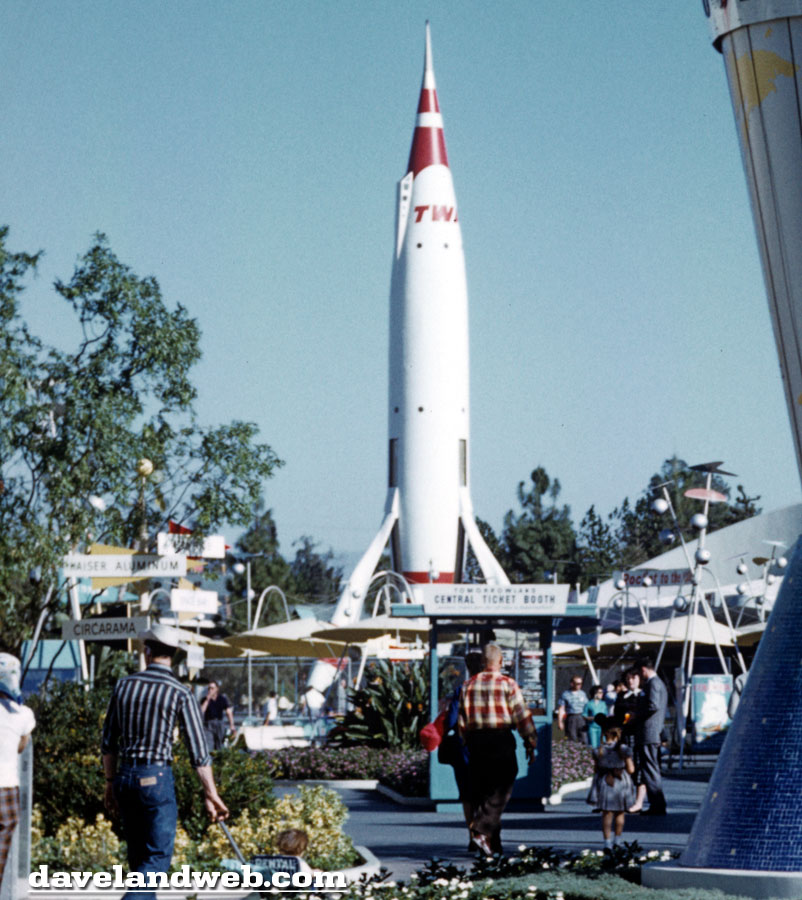 For those of you that didn't read CoxPilot's comments yesterday (fantastic as always), here is a comparison photo of the General Dynamic signpost and the stage for the Yachtsman that was eventually attached to that signpost: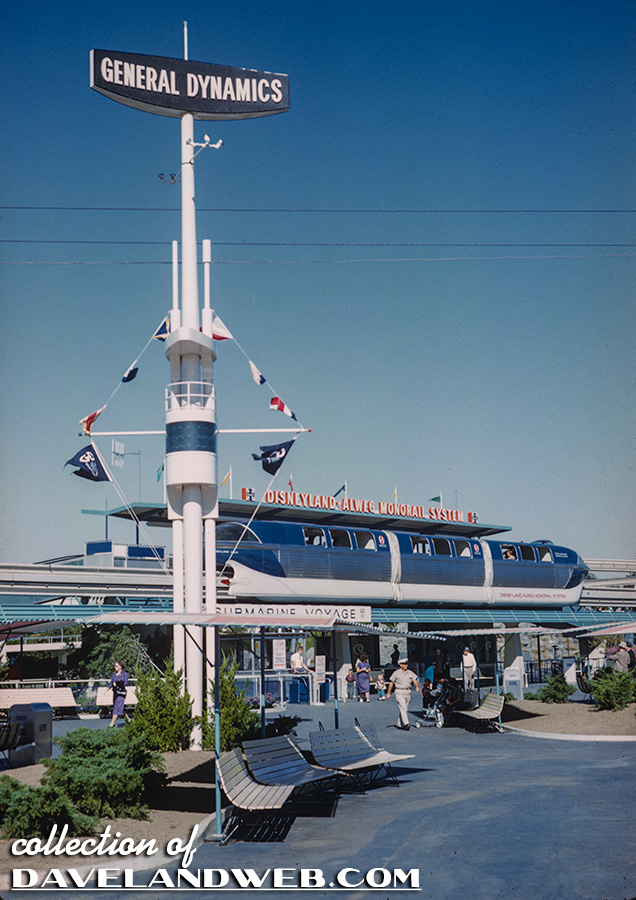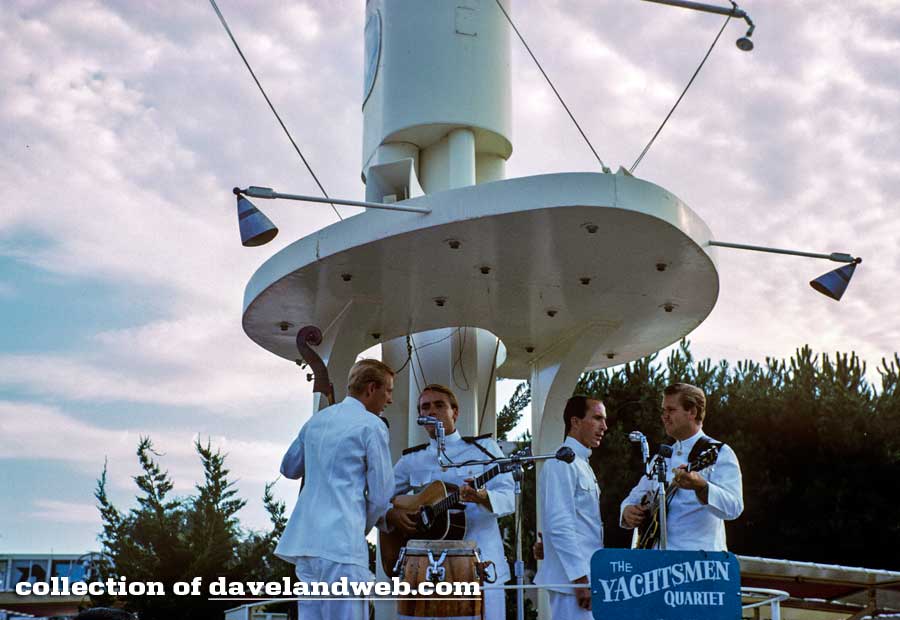 Tomorrow we visit other lands in this series. See more vintage & current Tomorrowland photos at
my regular website
.