In what might possibly cause a bigger commotion than the recent small world uproar, the changes that have been leaked about the "new" Great Moments with Mr. Lincoln show are sure to stir up a fan or two. Just yesterday, the poster outside the Opera House featured a small but significant change: the words "with a special guest appearance" were added. For a few months, the rumor mill had been buzzing that Obama would be added to the show, or possibly George Washington. Nope. Neither.
Thanks to a recent joint venture with Curtis Management Group, the firm that handles the licensing of many dead celebrities, Marilyn Monroe will now be integrated into the park. Back in 1962, Marilyn gave a still famous rendition of "Happy Birthday" to President Kennedy; now, some 47 years later, an audio-animatronic version of Marilyn will do the same thing all over again, but this time to Mr. Lincoln. This photo was leaked to me by an inside source: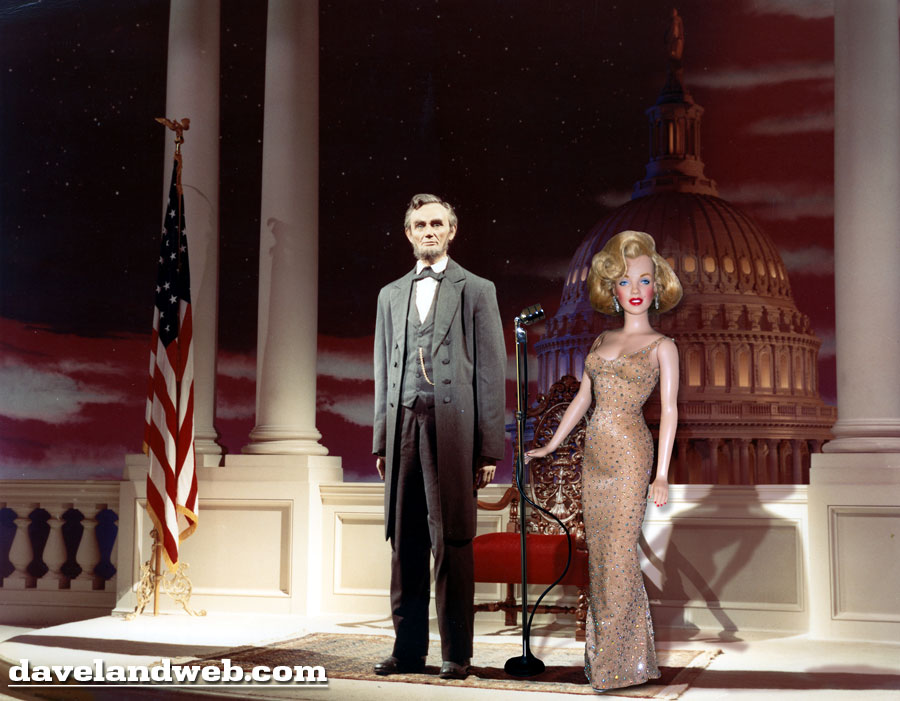 But that's not all; one figure of Marilyn hardly warrants the large sum that Disney paid to be able to use her image. You will also see her pop-up over in Frontierland at the Golden Horseshoe. Here is a recent test shot of that particular Monroe animatronic: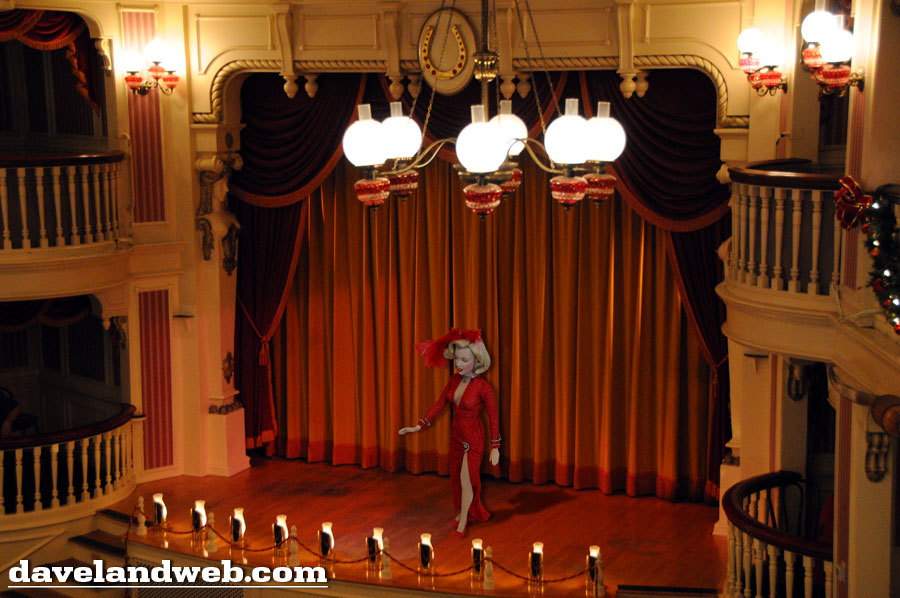 But wait—there's more! For nighttime guests, Marilyn will be appearing over in Tomorrowland, in what will surely be a 1950's fanatic dream-team reunion: Elvis Presley (as portrayed by Elvis impersonator Scot Bruce) and Marilyn Monroe. Test audiences ate it up, but only after they signed very strict confidentiality agreements: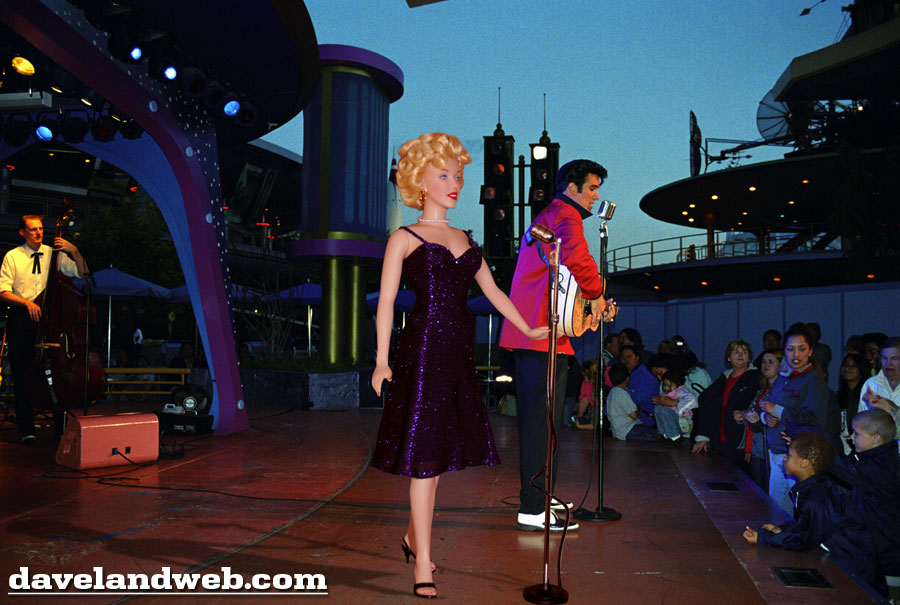 Naturally, the old guard fans who can't bear change will ask the question, "What does Marilyn Monroe have to do with Disney?!?" Recently unearthed photos from the archives have shown that Marilyn did indeed visit Disneyland back in the 1950's. Here she is waving to other guests as she poses in front of the Mickey floral: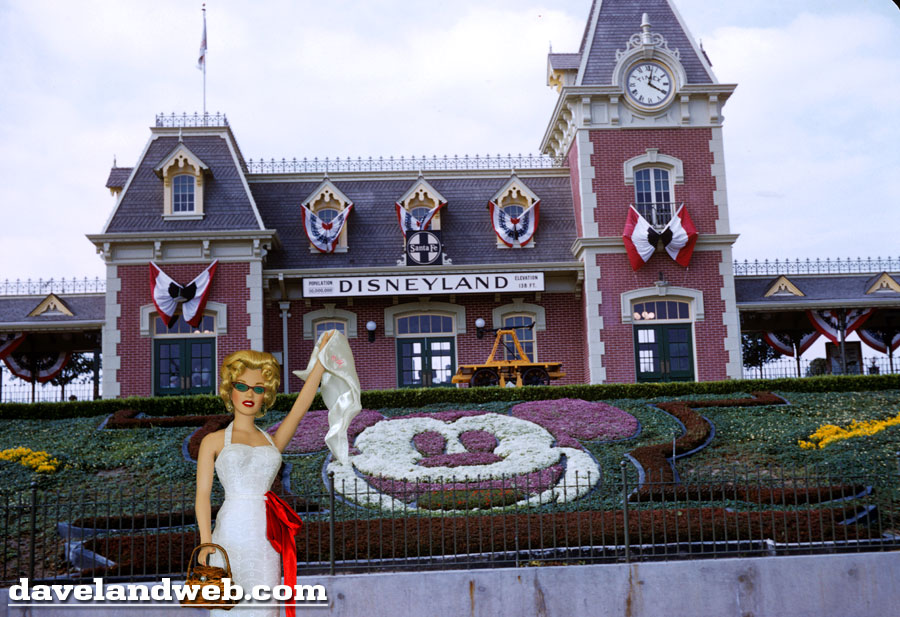 And here she is enjoying a spin on Dumbo: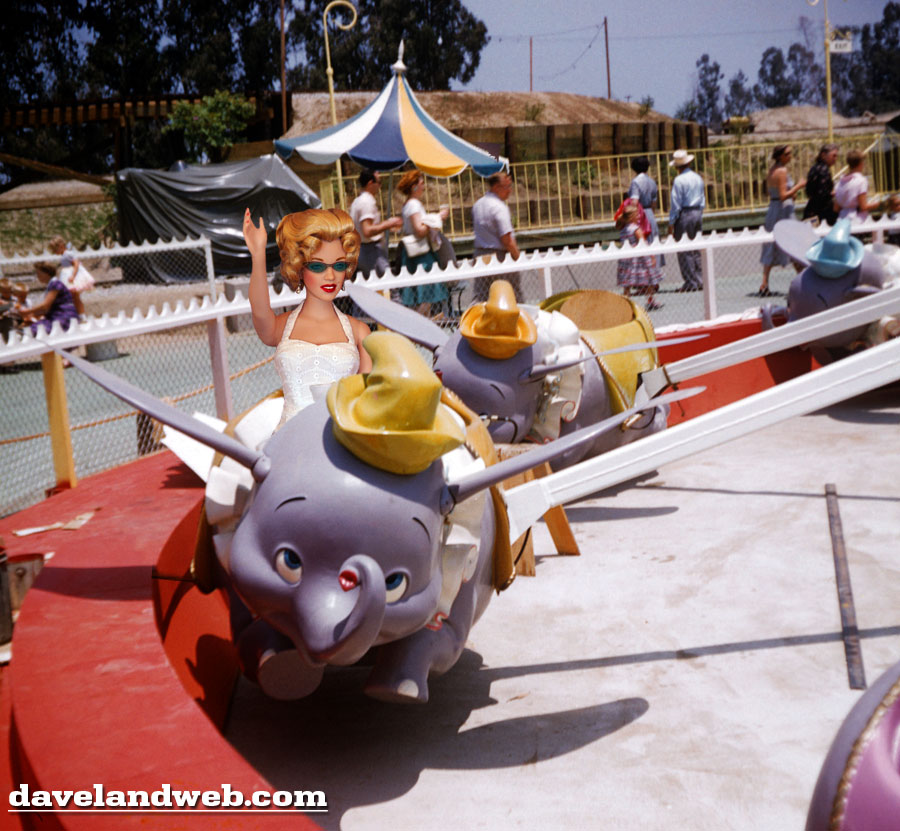 Apparently, in an effort to appeal to adults, Walt was in conversations with Marilyn about doing a live-act in Tomorrowland. Although she thought it would be fun, at the time, Marilyn's schedule did not permit it. Now, thanks to the wonders of audio-animatronics, Walt's original idea can now be a reality.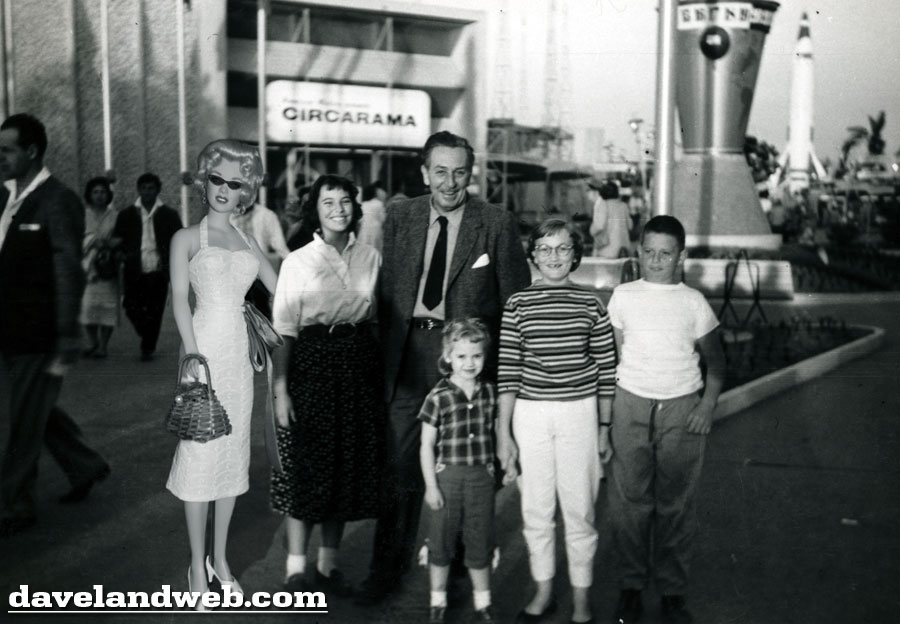 See more vintage & current Disneyland photos at
my regular website
.