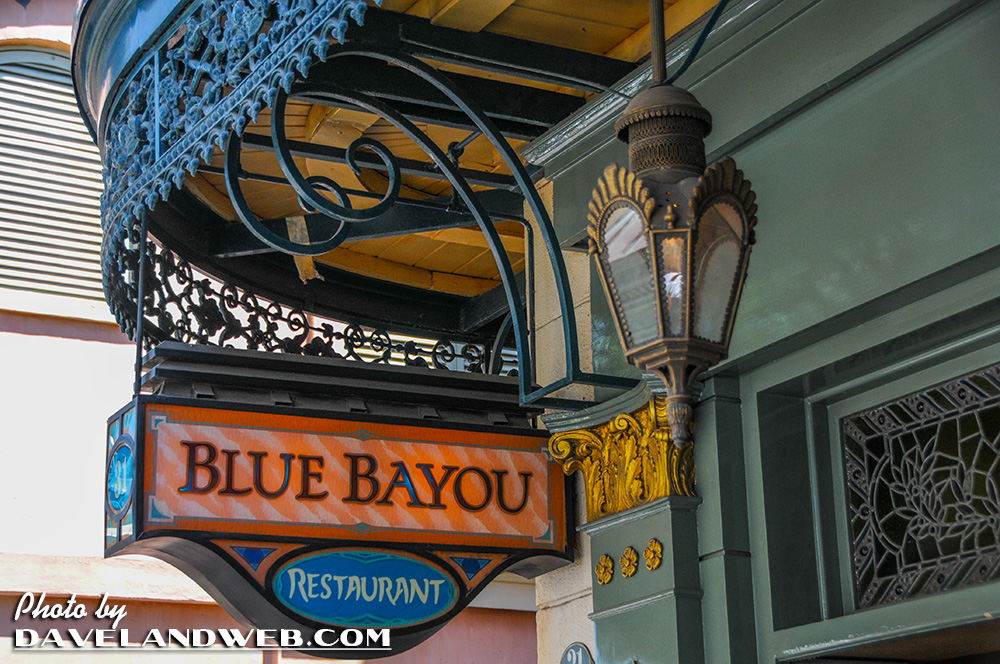 The Blue Bayou restaurant was an overwhelming favorite in a poll I posted here awhile back. Unlike most of the other restaurants in the park, it is very difficult to get a seat on the spur of the moment. It is probably the most special restaurant experience in the park next to Club 33, which is unattainable for most guests. What makes this place so darn special? The biggest reason is the atmosphere. Even the waiting area is themed and beautifully appointed in accordance with the New Orleans area in which it resides.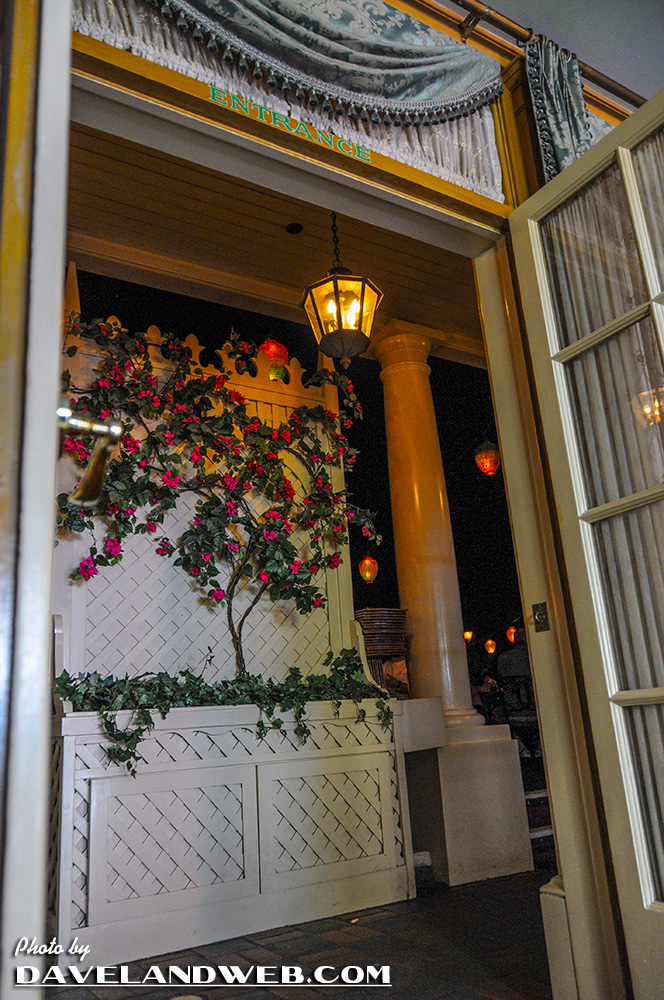 Once you walk into the restaurant, you lose all sense of time. It is perpetually dark in the Blue Bayou, lit only by candles and the green glow of fireflies.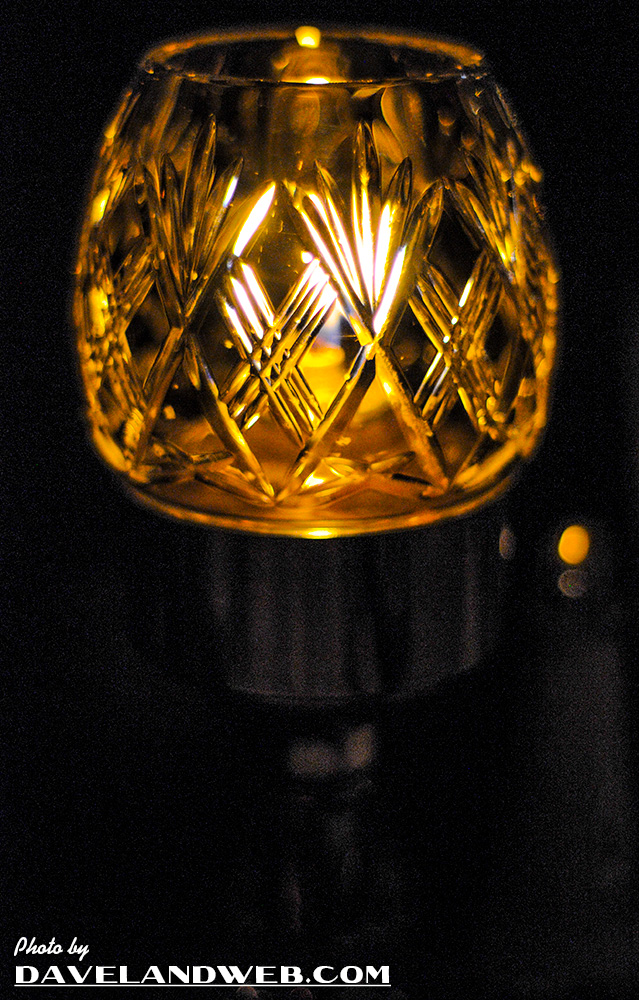 The seating area actually faces the Pirates of the Caribbean attraction, and guests float by as you eat your meal.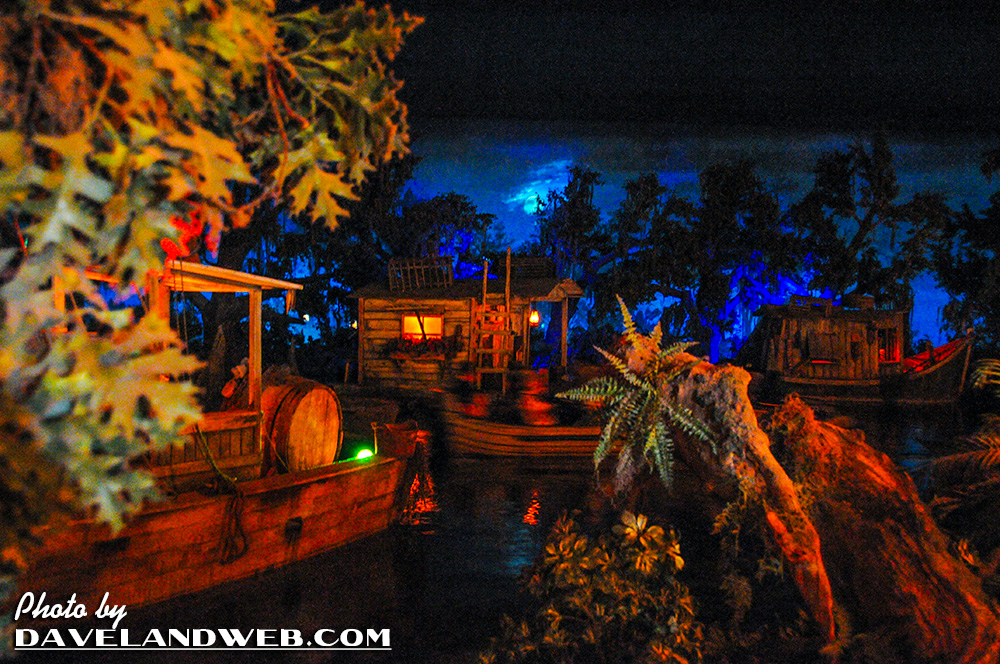 I love the Chinese lanterns that hang overhead; one of these days I'm going to find a set for my backyard!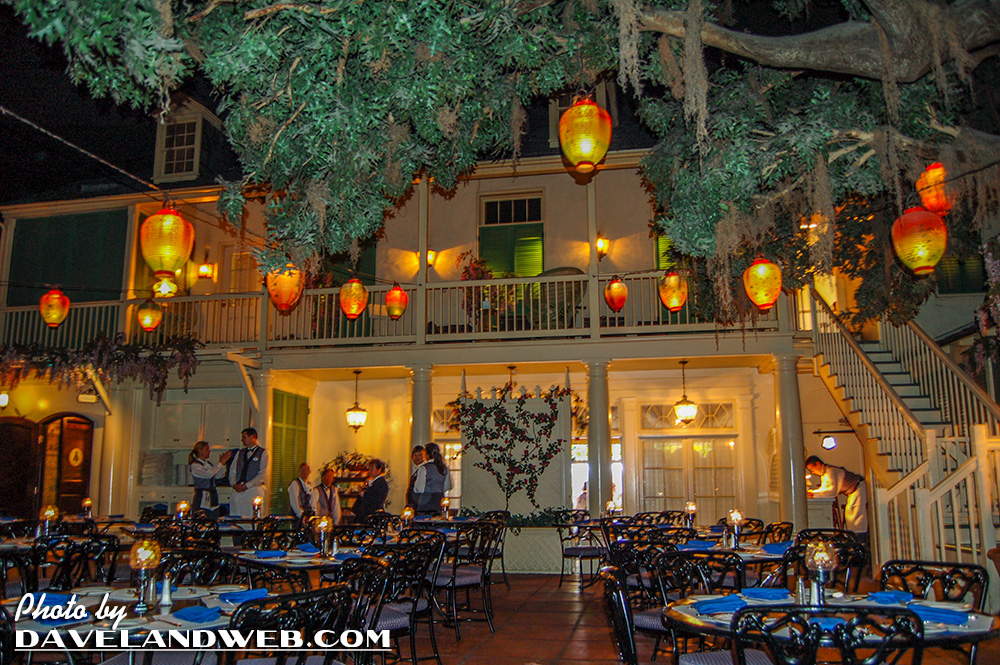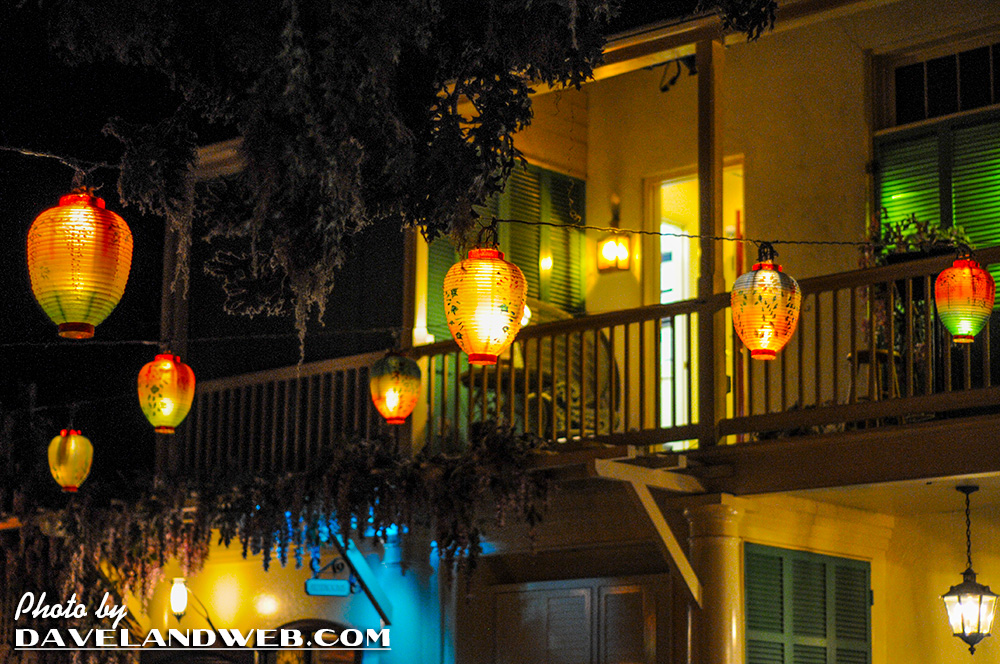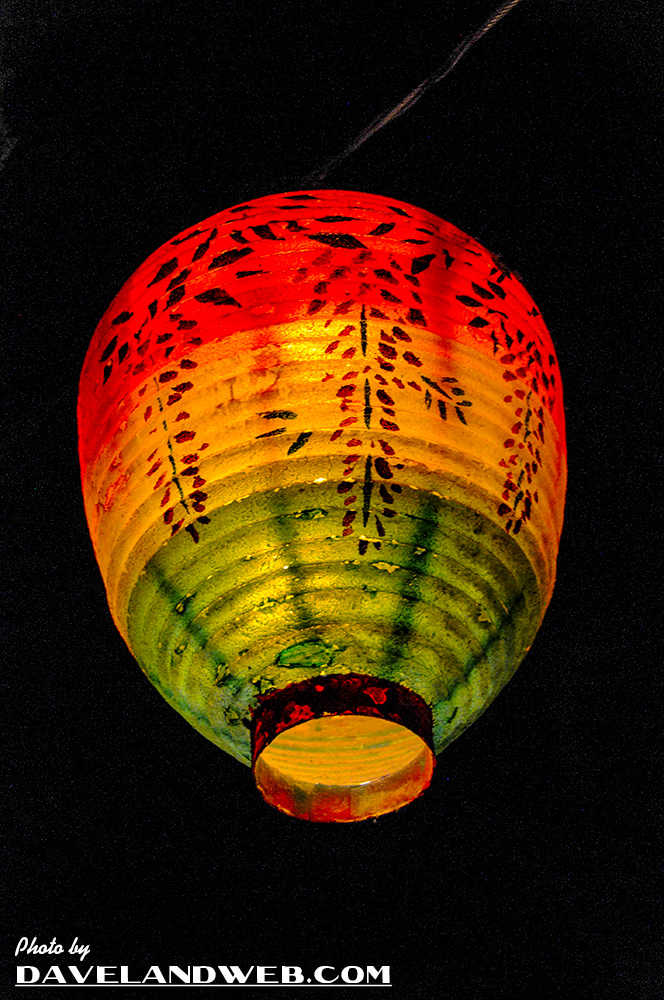 Here is an early publicity shot (obviously posed) from the restaurant's early years.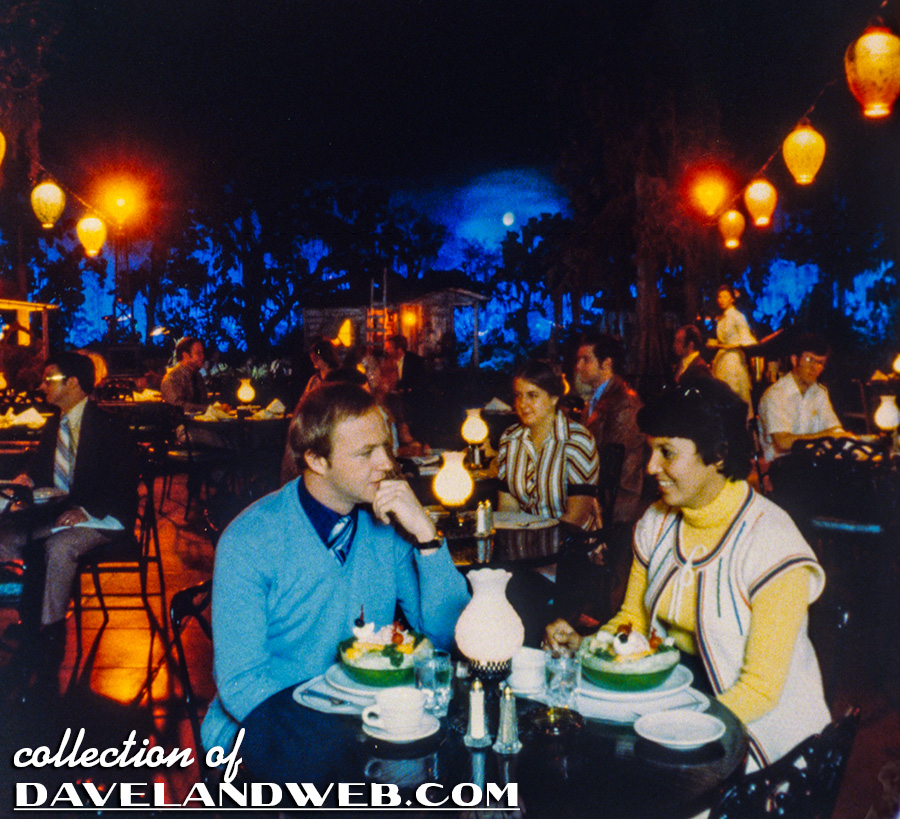 The service is also excellent here. Guests usually have approximately 2-3 waitstaff per table, between the waitress/waiter, staff serving bread, and staff busing the tables, keeping them clean between courses. Besides quantity, the staff here is usually of a much higher caliber than I have noted in other restaurants at the park. Across the way, Cafe Orleans serves very similar food, however, the staff is usually not as polite or attentive as the ones at the Blue Bayou.
And the food? It's not as good as what I've enjoyed at Napa Rose, but it is probably the best in the park. The notorious favorite is the Monte Cristo, which is basically a real artery clogger but tastes so good going down!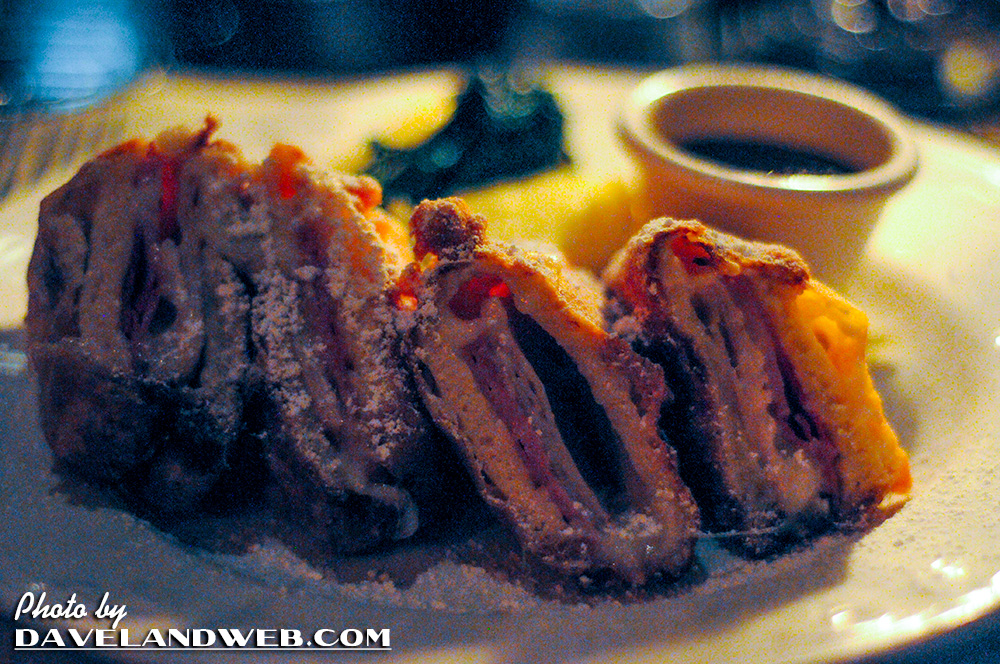 Once you eat one of these babies, expect to be lethargic and in a food coma for the rest of your day at the park. I have noted on my last trip though that the portion seemed smaller (but still plenty to fill you up, as the previous portion was huge) and it also seemed to be less fried...are they trying to make this classic more healthy?!?
Desserts are often themed here according to the season, but none compare to an offering from long ago: The Fried Cheesecake. Oh how I miss that delectable concoction!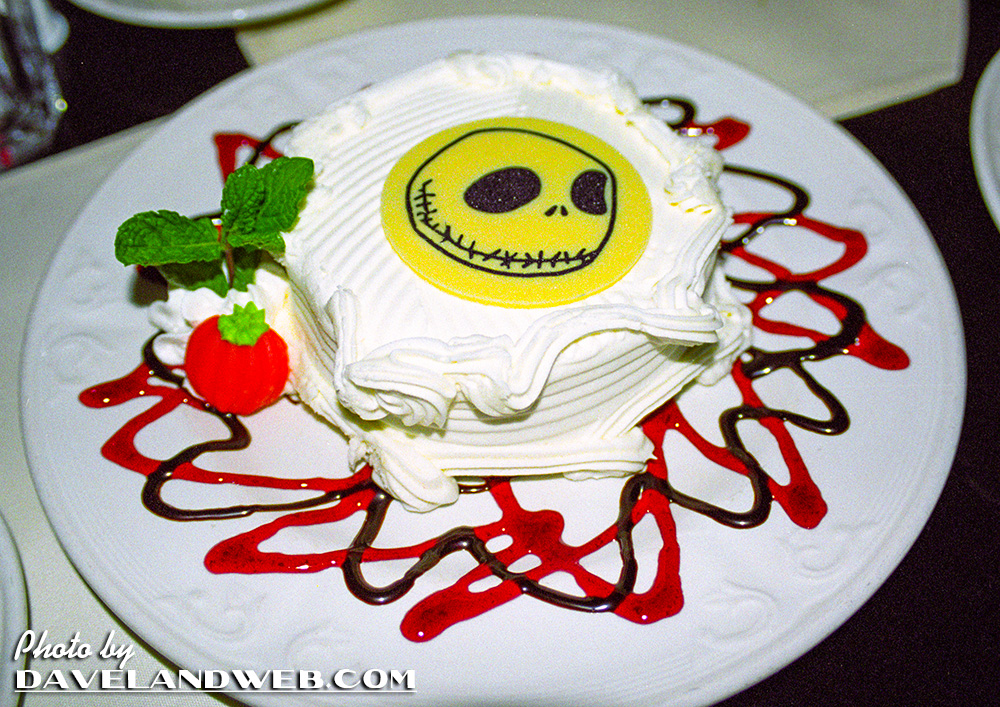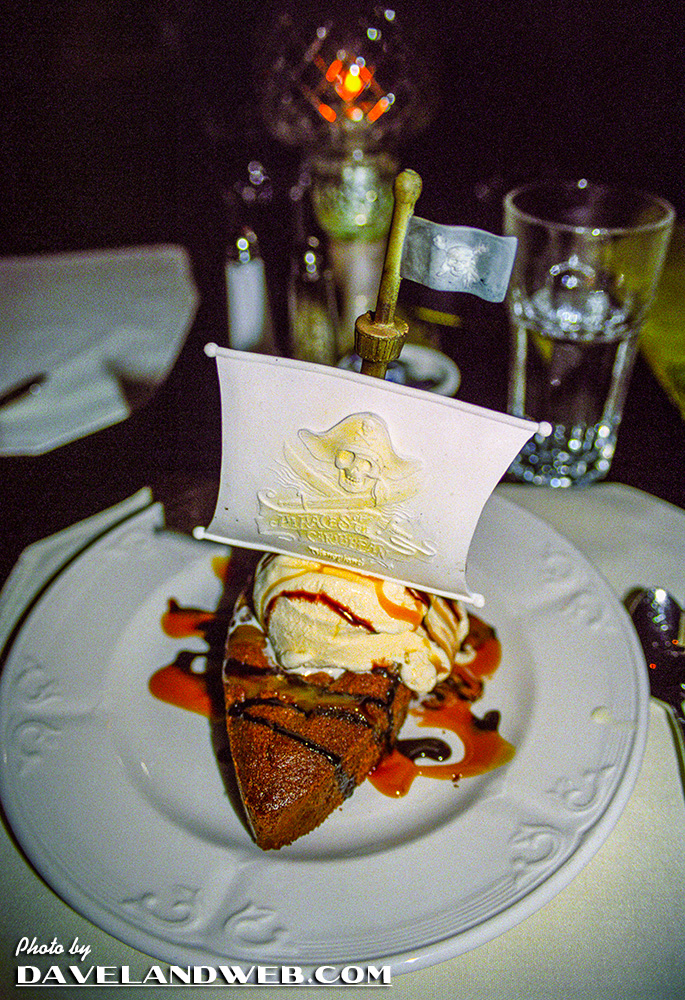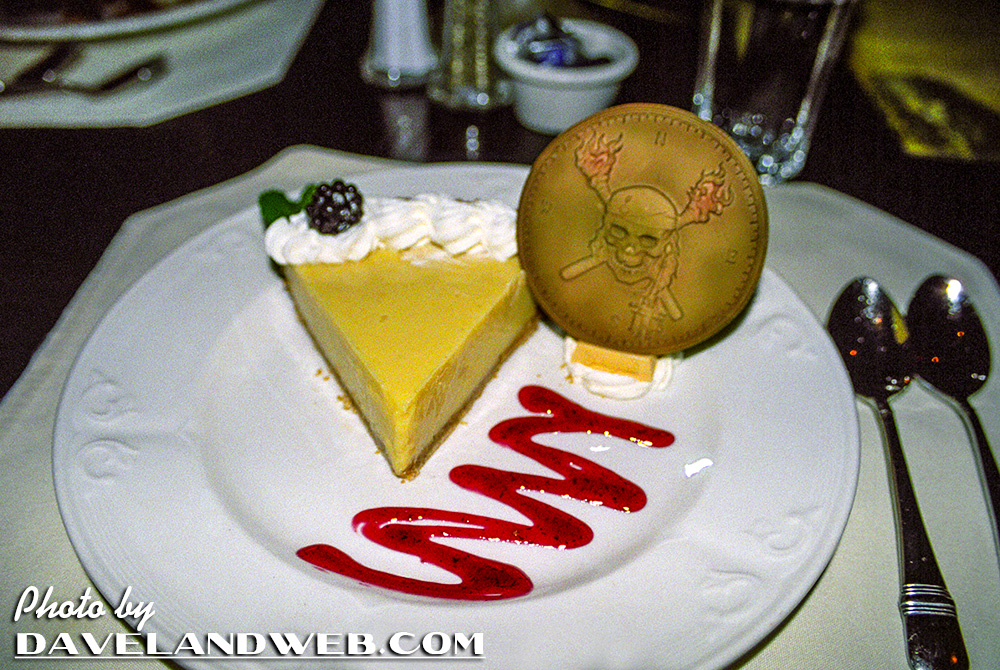 One more vintage photo before closing today's post, this one from August 1976: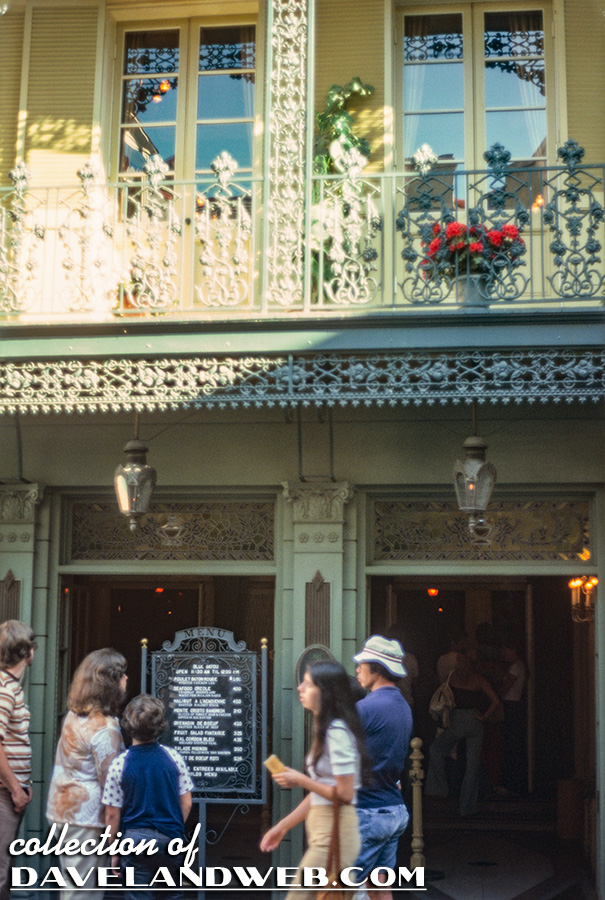 Prices have changed just a bit!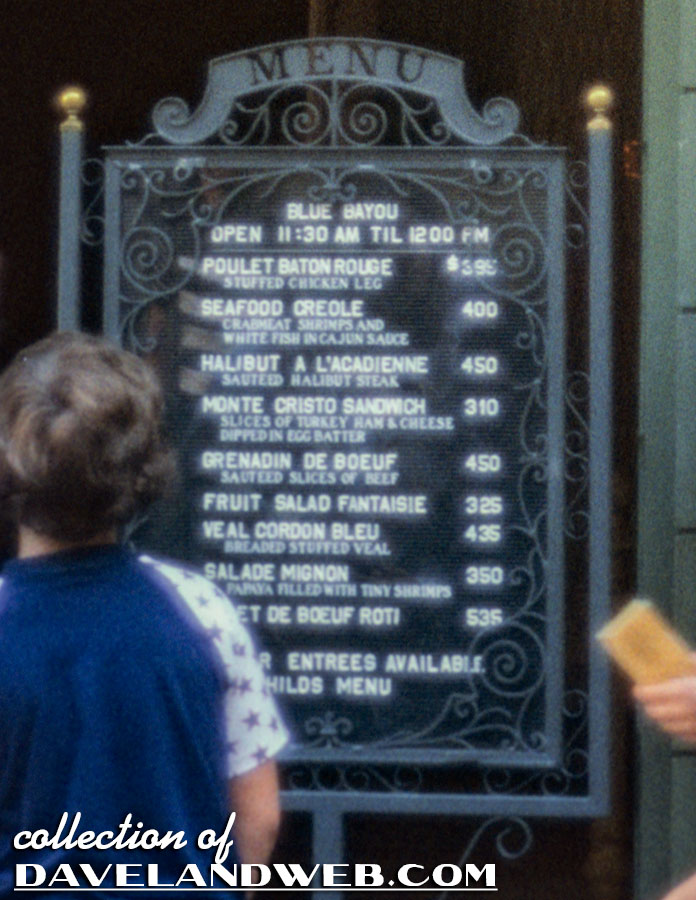 See more vintage & current Blue Bayou photos at
my regular website
.