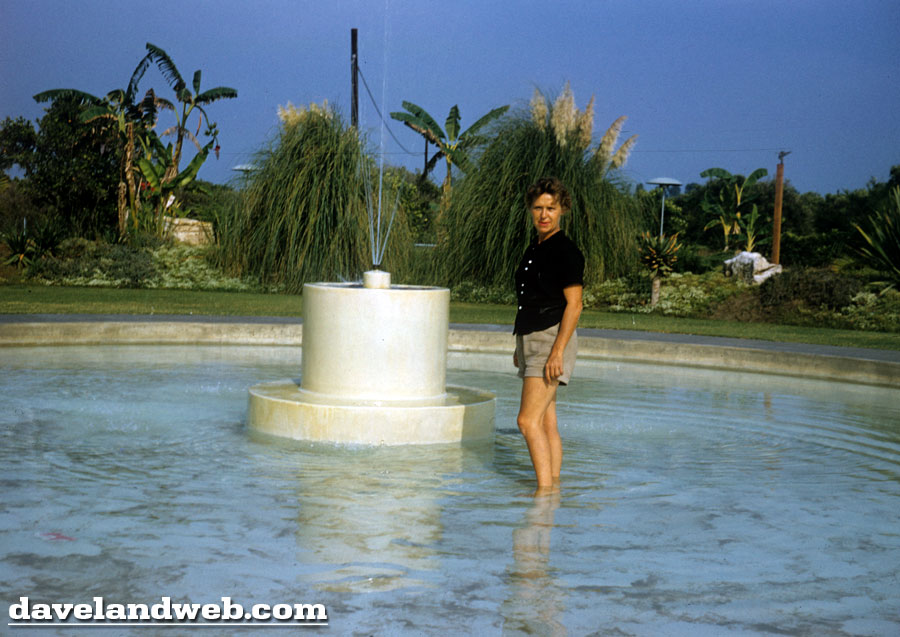 I goofed. There were two images from the Burly Women series that I forgot to post; so, without further adieu, here we go. Shot #1 appears to be in a fountain, and something tells me that people aren't supposed to be playing around in it, but who am I to enforce the rules? Everyone knows I don't ask for permission, I just ask for forgiveness. The last (I promise) shot is another look at the grounds and the pool.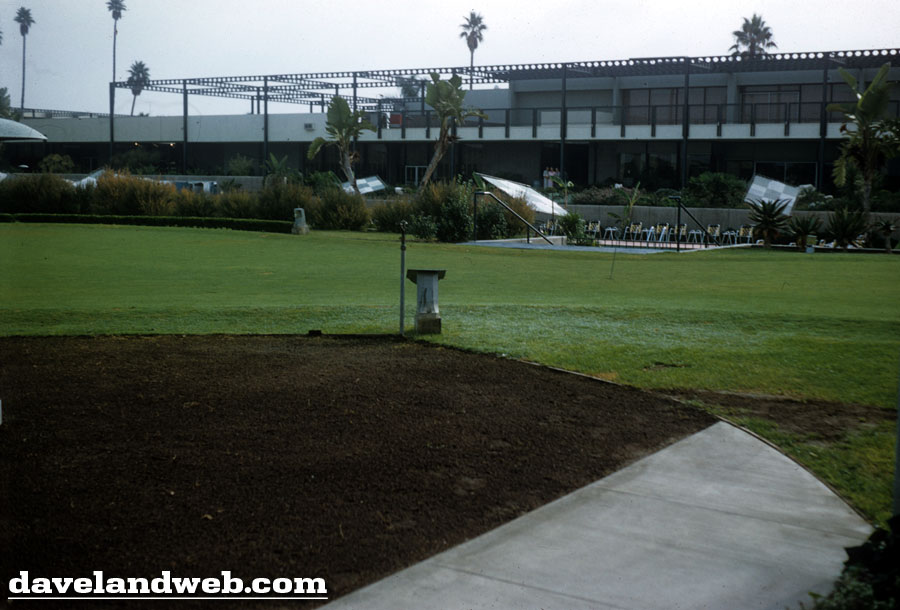 On a totally unrelated note, I have an interior shot of the Upjohn Pharmacy on Main Street U.S.A., circa April 1959.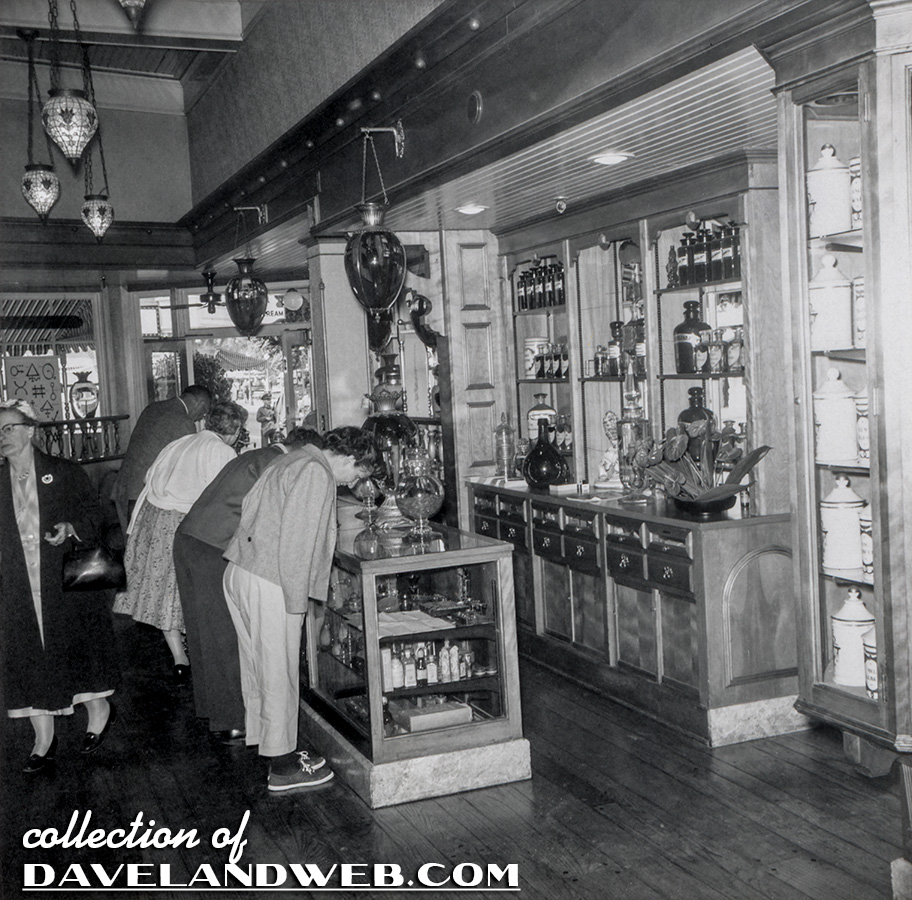 As always, it's the details that I enjoy checking out. Outside the door, you can see the awning for the Carnation Ice Cream Parlour, and a young man in what appears to be a military uniform.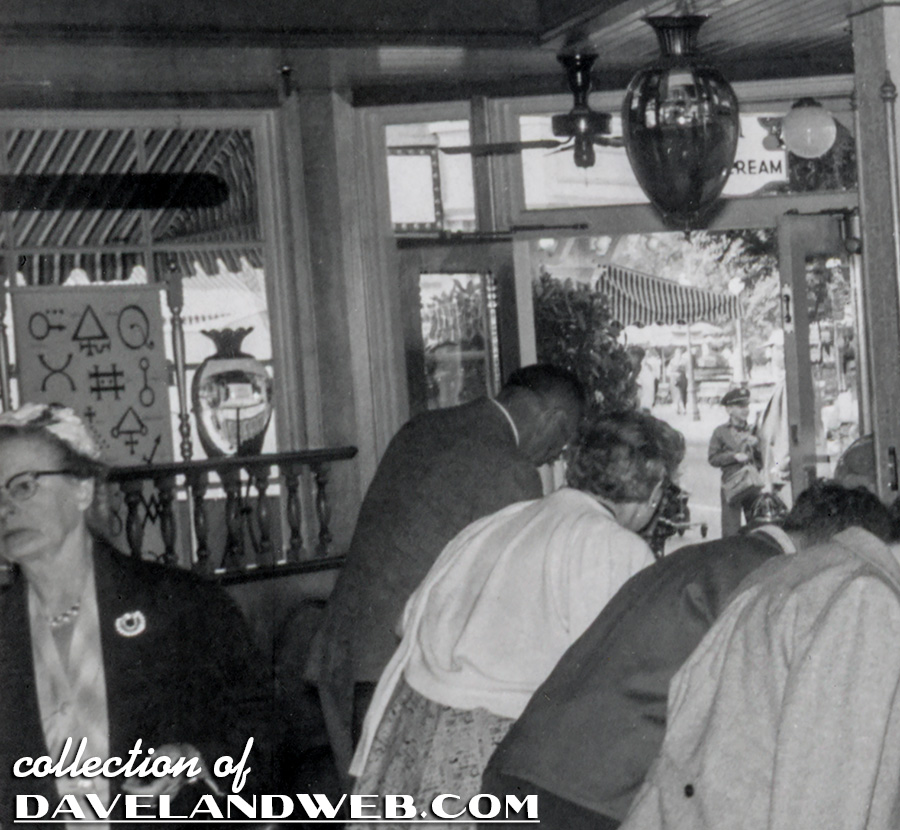 Good interior shots are often hard to come by, so I dig it when I find 'em! See more Disneyland Main Street, U.S.A. photos at
my website
.