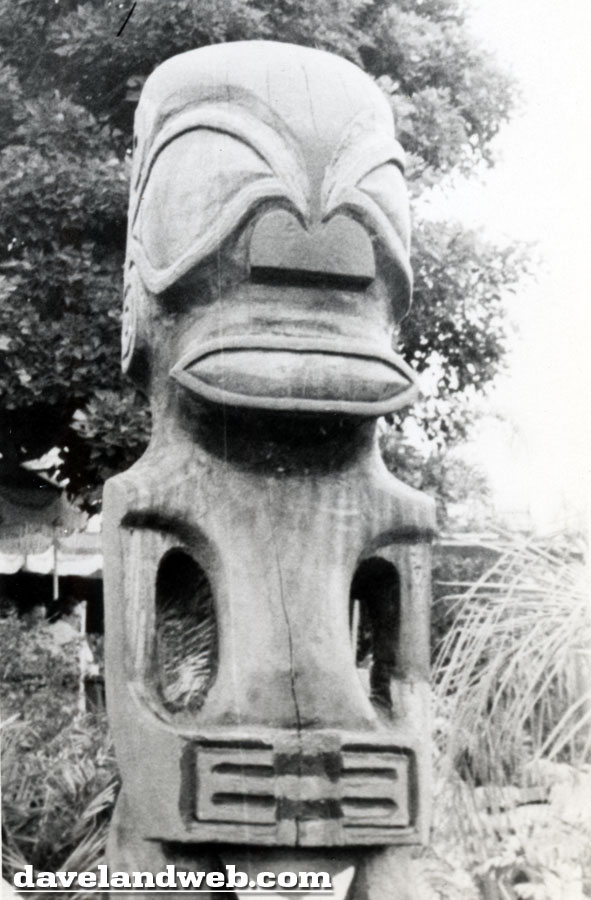 3 more from yesterday's batch to finish off this short series. First image is a closeup of a tiki statue from Adventureland. Here are two shots of the same statue that I have posted previously so that you can see it in color. It would appear that he moved around a little bit during the early years of the park. Sadly, I do not believe he is there anymore.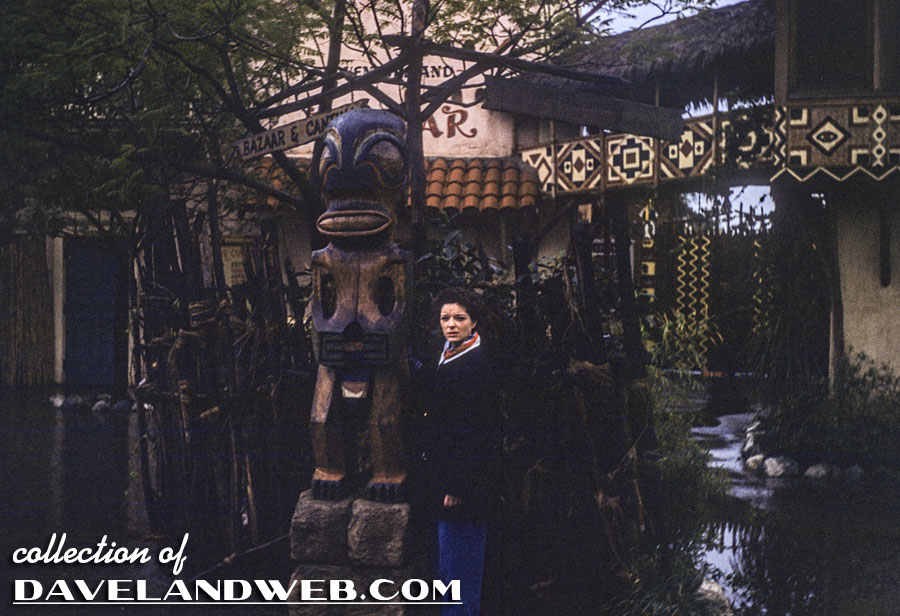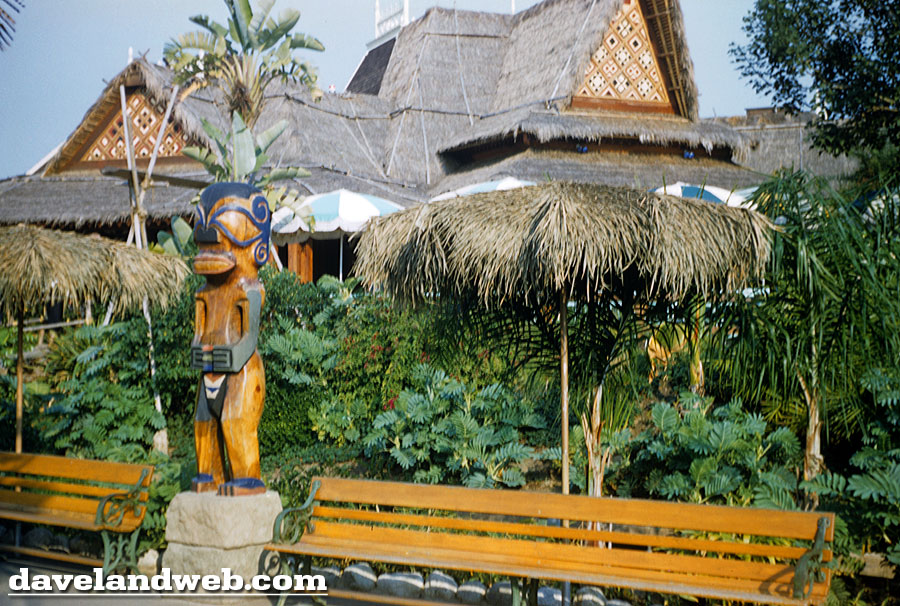 Another figure that is no longer in the park is the Chicken of the Sea Mermaid, who formerly graced the Pirate Ship Restaurant in Fantasyland.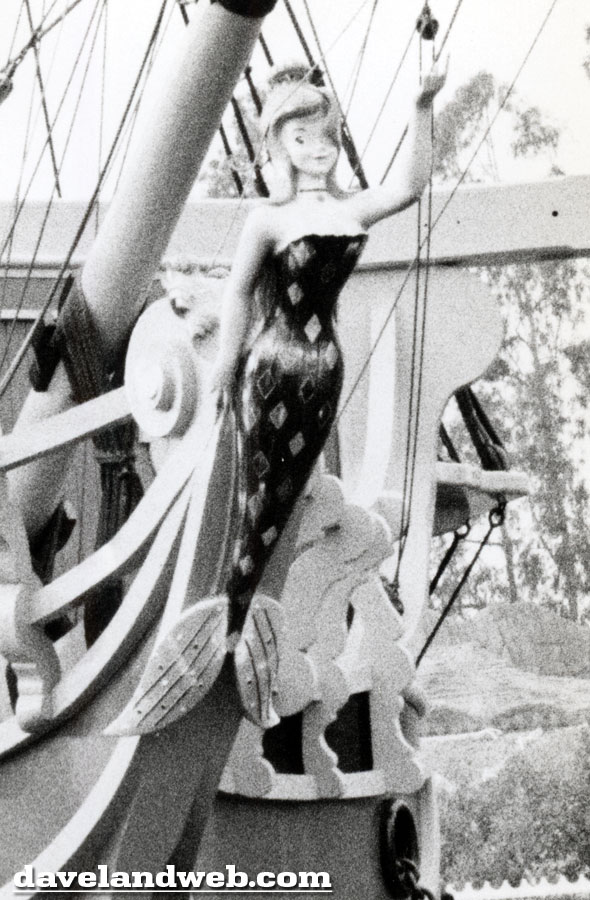 And just when you thought you'd escaped ol' Vesey, here is on the Mark Twain, leading the band as they tour the Rivers of America. As Major pointed out yesterday, he sure got around the park.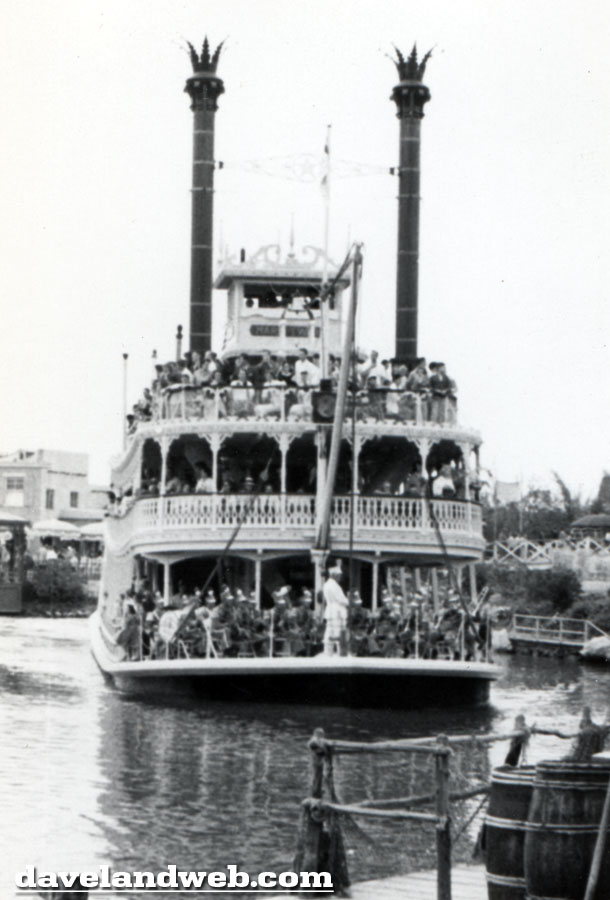 See more vintage & current Disneyland photos at
my regular website
.