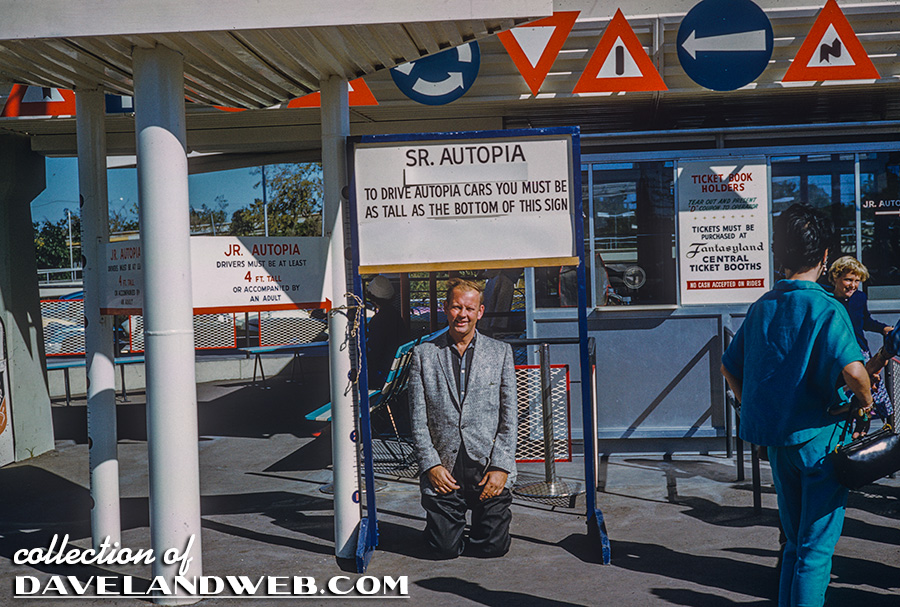 At the time these photos were taken, guests had a choice in Autopias; unfortunately for our photographer, he was probably just a little too big for the Junior Autopia. Can you imagine taking the time for a goofy shot like this today? You'd probably be run over by angry guests. Scarf-Gal seems to be having a blast in her jaunty little Autopia car.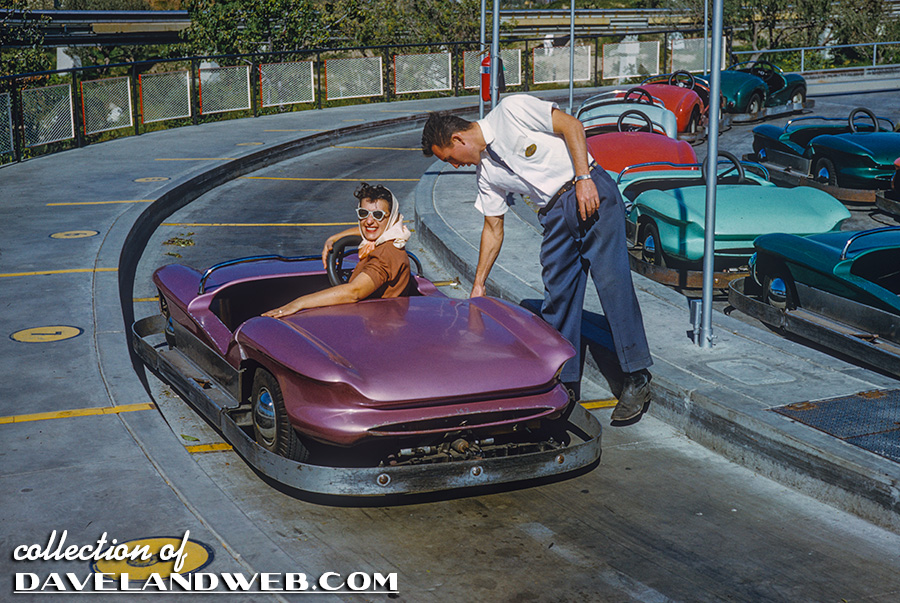 In this closeup, you can see the badge of this tie-wearing cast member who is assisting Scarf-Gal: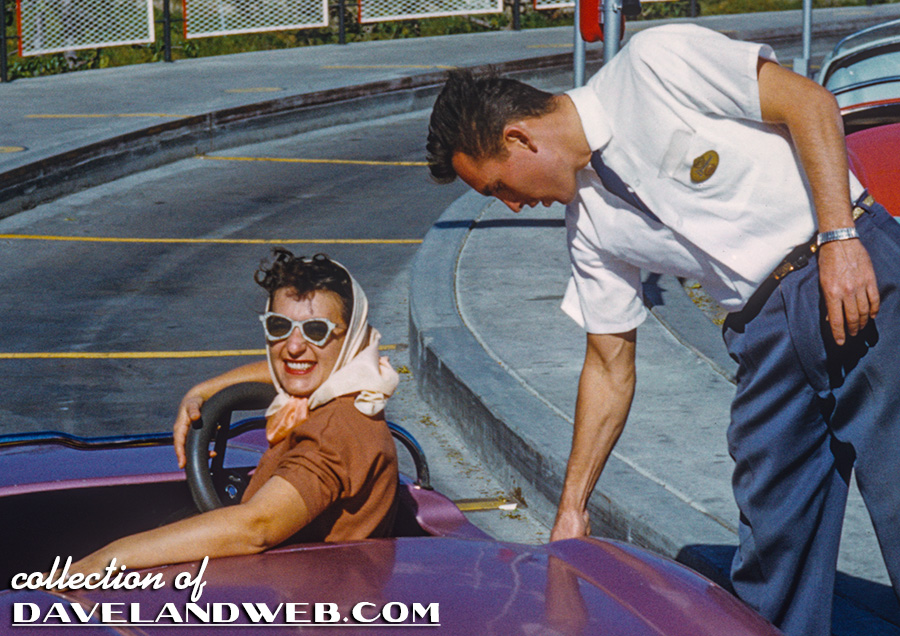 A beautiful blue Monorail is zooming over the Submarine Voyage lagoon. At this point, the Monorails were less than 6 months old.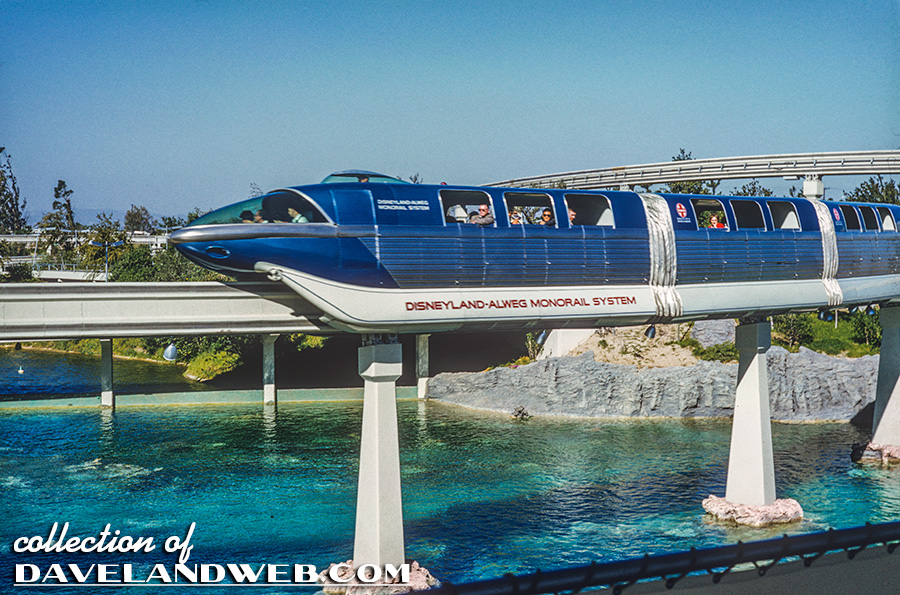 The General Dynamics sponsorship for the Subs is far from subtle here!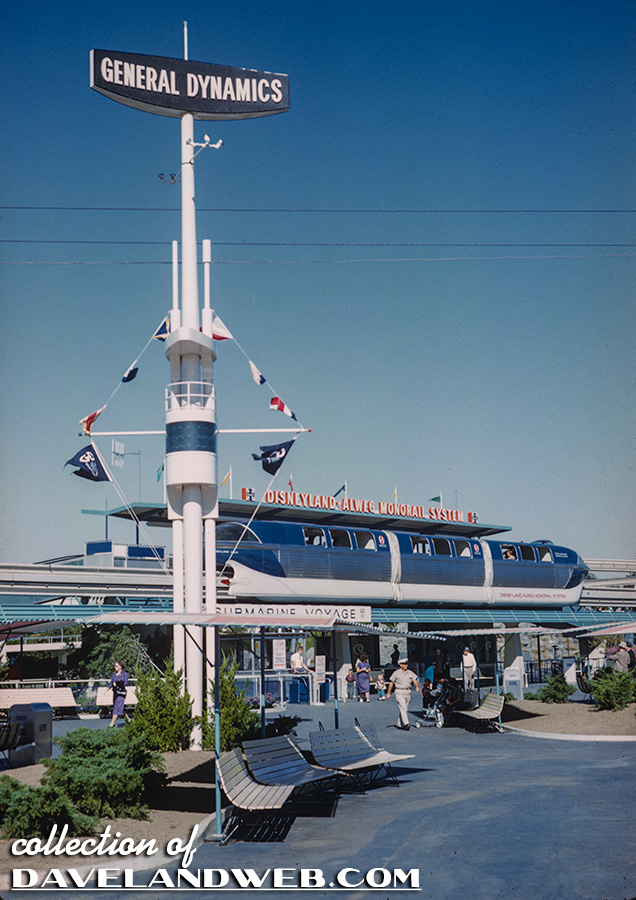 Scarf-Gal actually looks a little seasick as she gets back to dry land from her voyage on the Skate sub.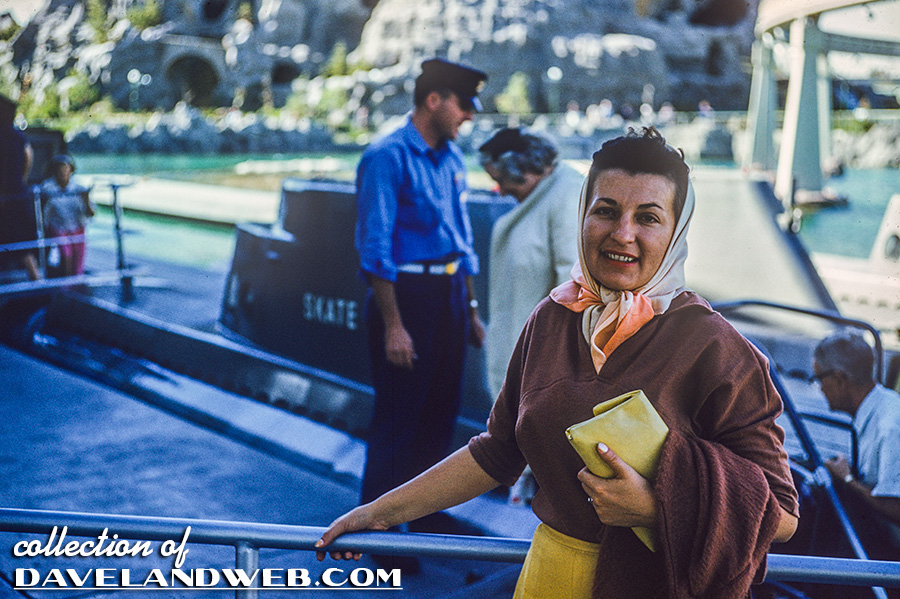 More to come tomorrow! See more vintage & current Tomorrowland photos at
my regular website
.