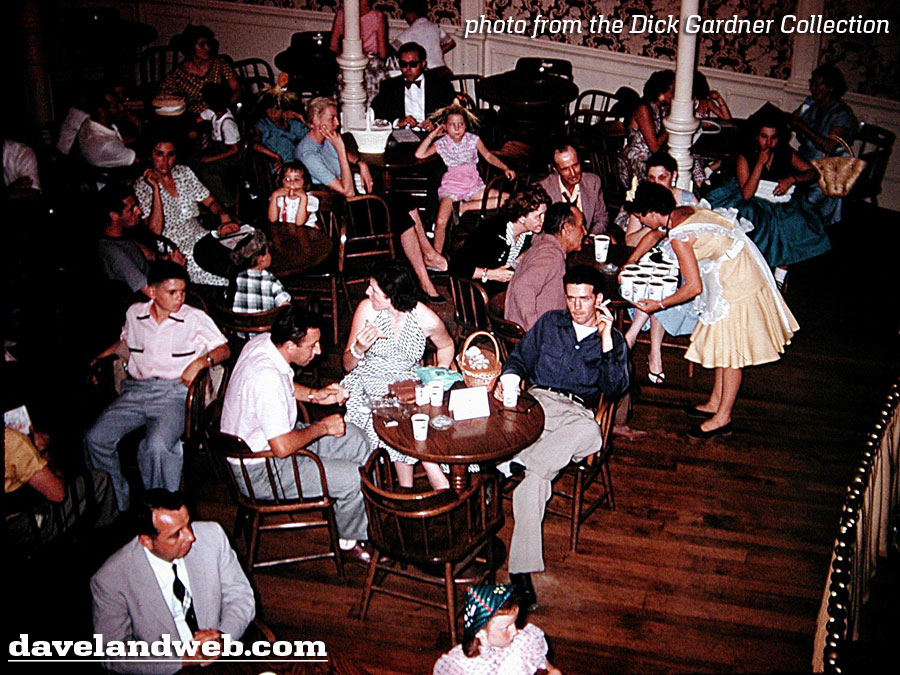 Dick Gardner was stationed in San Diego with the Navy back in 1955; fortunately, he took a lot of BEE-YOU-TEE-FULL color photos of Disneyland while he was in Southern California. He has graciously allowed me to post his images for all of you to drool over. Today, I present 7 gorgeous interior shots of The Golden Horseshoe. Grab a Pepsi and let's get going! Here's a cool one of Wally Boag doing his balloon act. Sitting in the box next to the stage is none other than Ward Kimball, wearing his Firehouse 5 getup.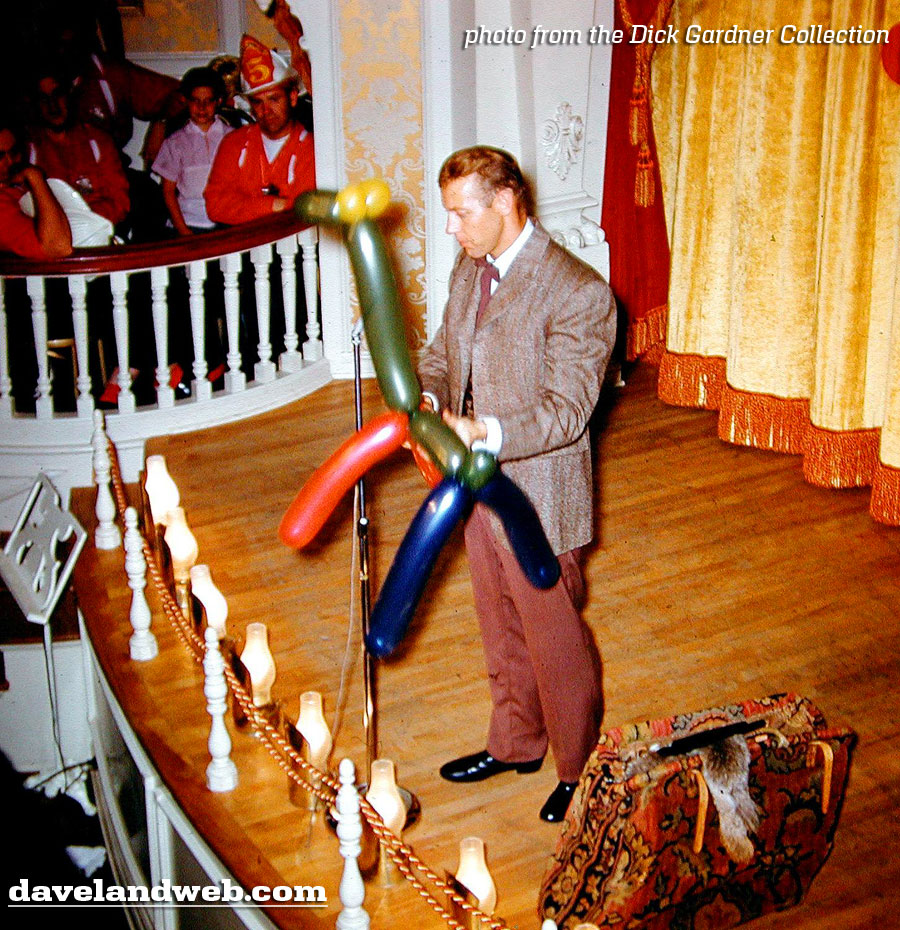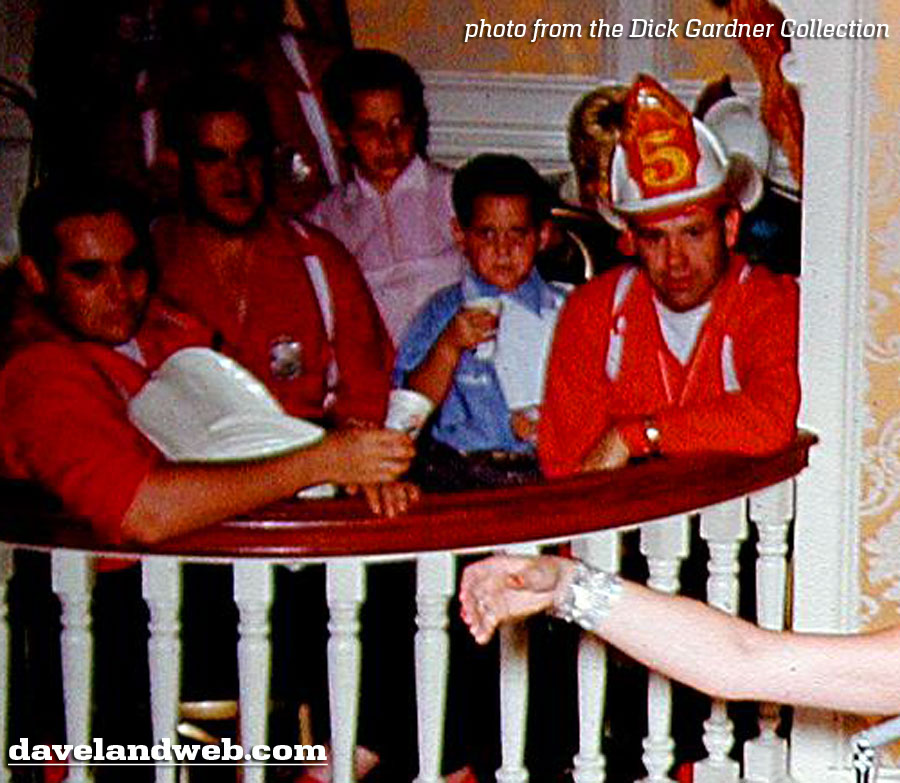 Those Can-Can girls sure had a leg up on the competition (oh, that hurts it's so bad!)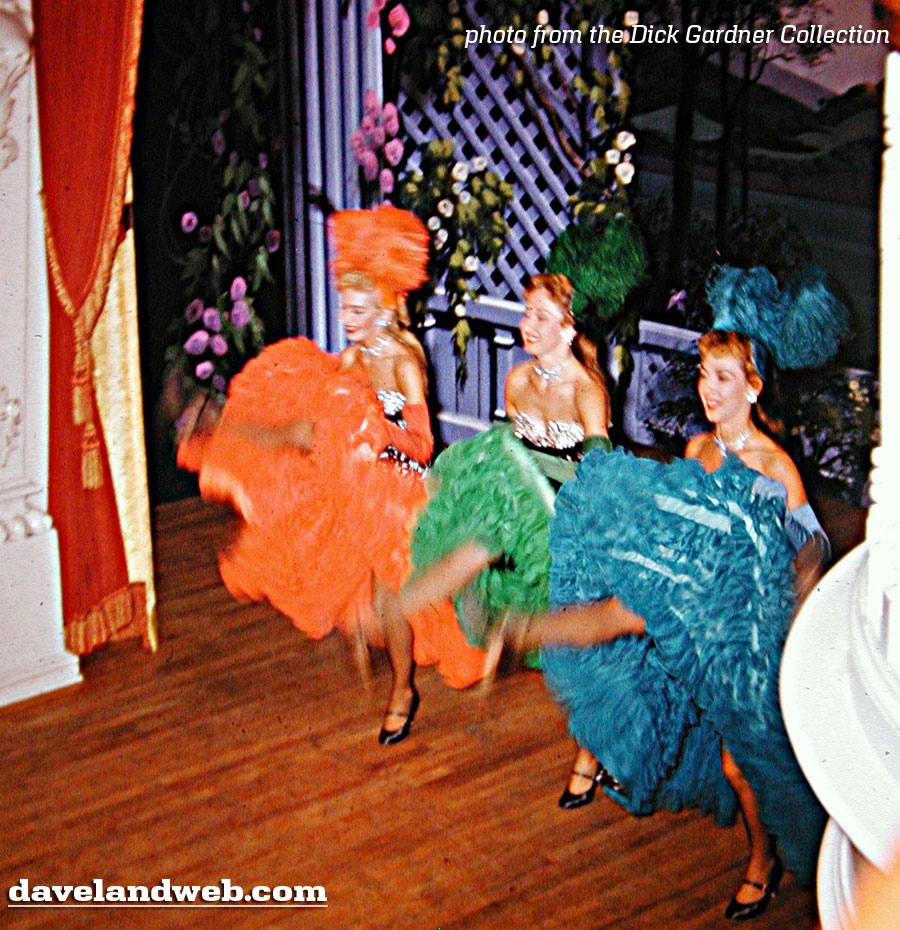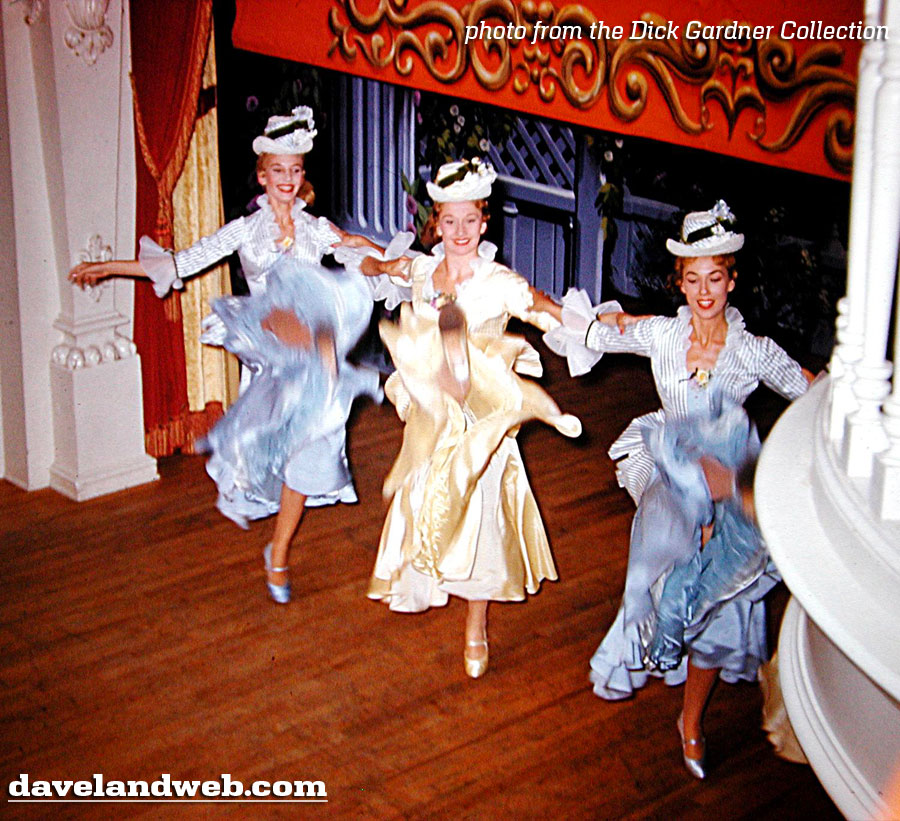 Judy Marsh out front, and Ward Kimball can be seen again in the alcove: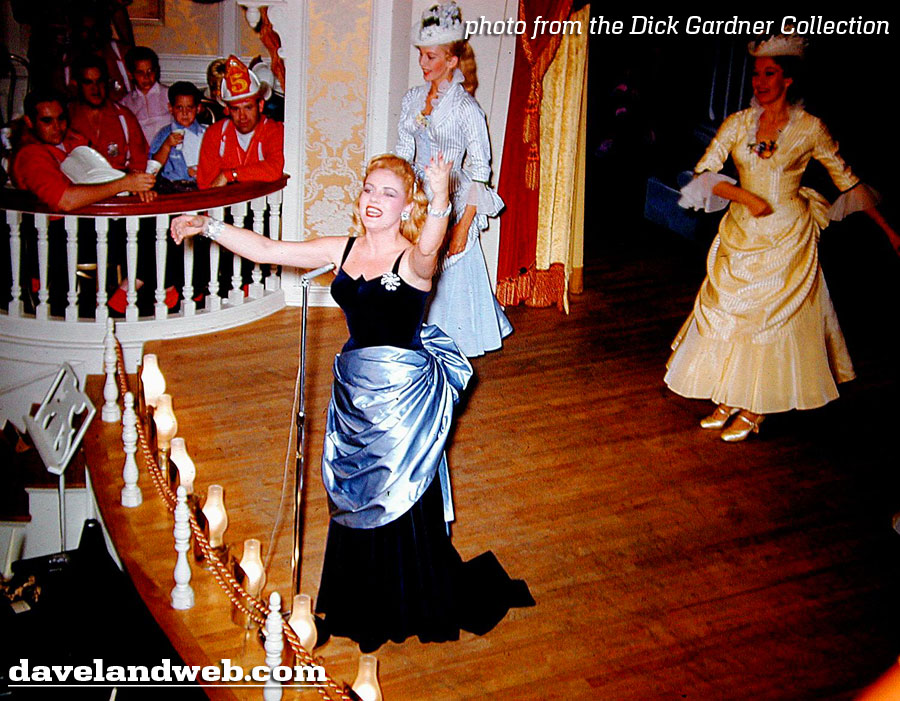 Donald Novis, Irish Tenor, is at the microphone: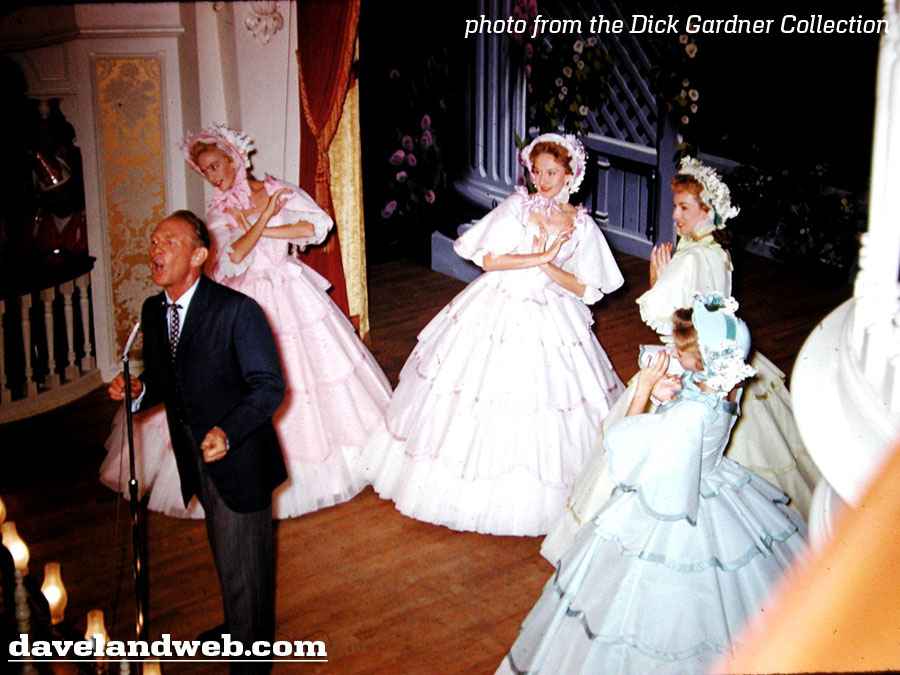 Wally looks like he means business in this photo...MONKEY business that is; Judy Marsh is center and Donald Novis on the far right: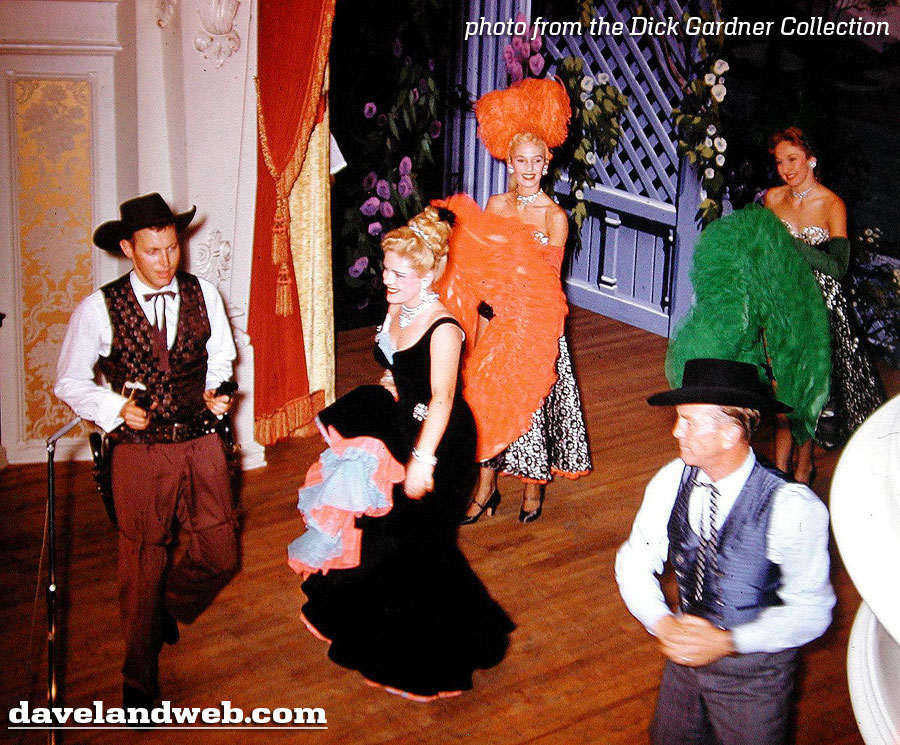 See more vintage & current Golden Horseshoe photos at
my regular website
.