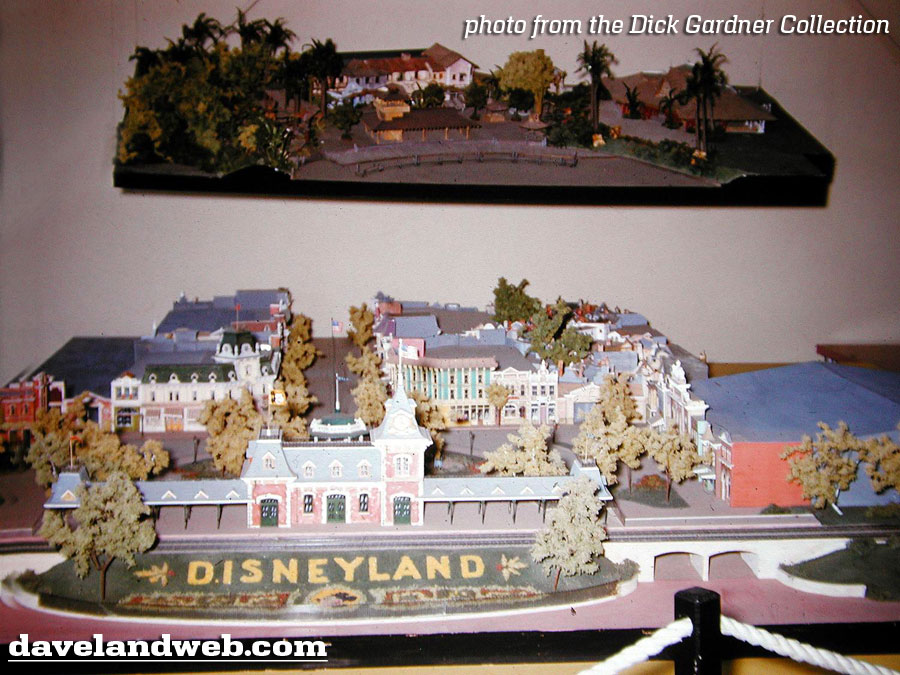 Today is all Main Street, starting off with a color shot of the Main Street model that I posted (in bw) many moons ago. Nobody was able to comment on where it was at the park, and in this photo, it appears to have a model of the Jungle Cruise dock hanging ominously above, suspended by thin wires.
Town Square looks positively golden in shot #2; the Opera House has yet to come into its own.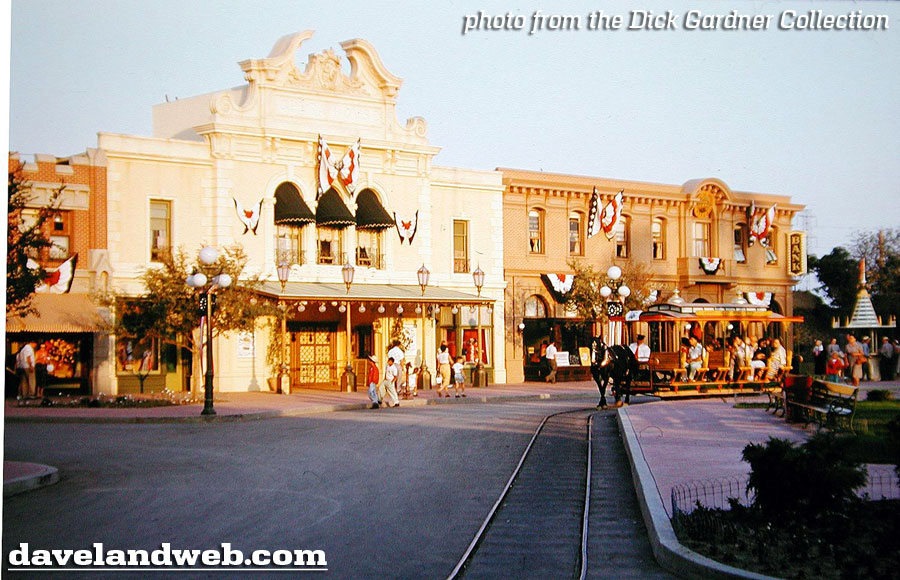 Looking up Main Street towards the Castle, we see the drinking fountain that everyone loves to comment on!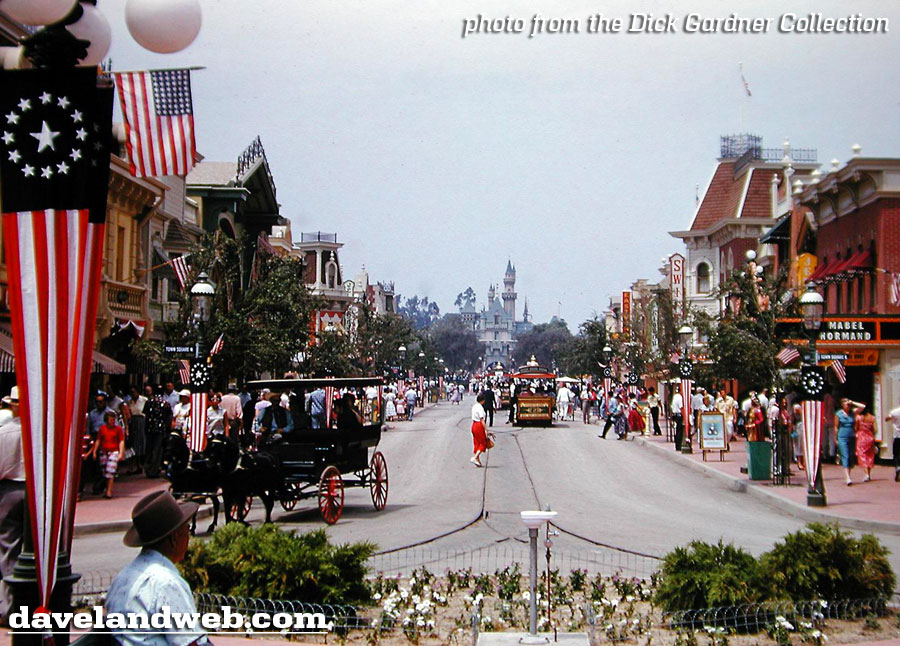 And before we head up Main Street to Central Plaza tomorrow, I leave you with this shot of the Swift Market House: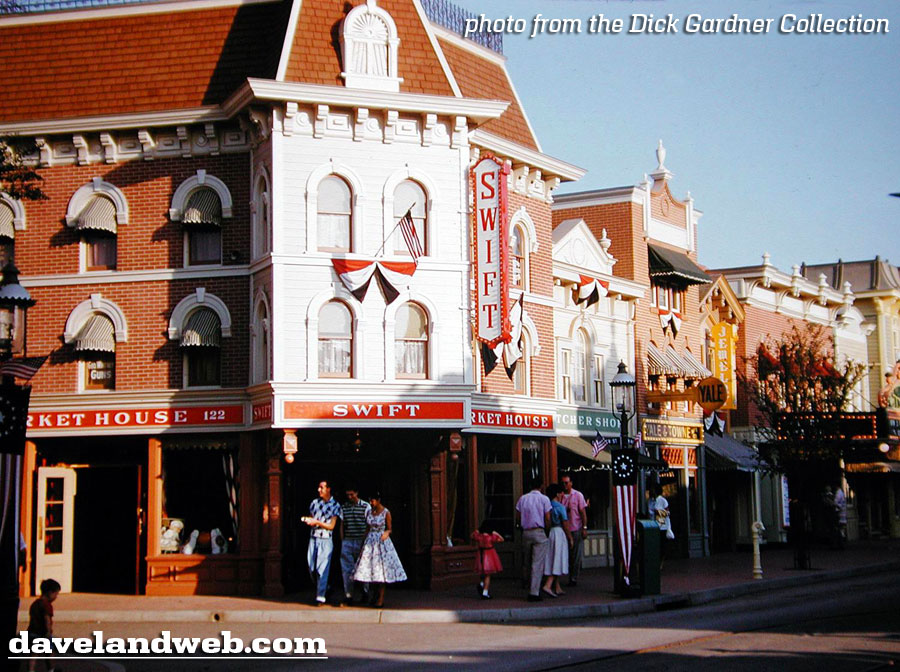 See more vintage & current Main Street photos at
my regular website
.