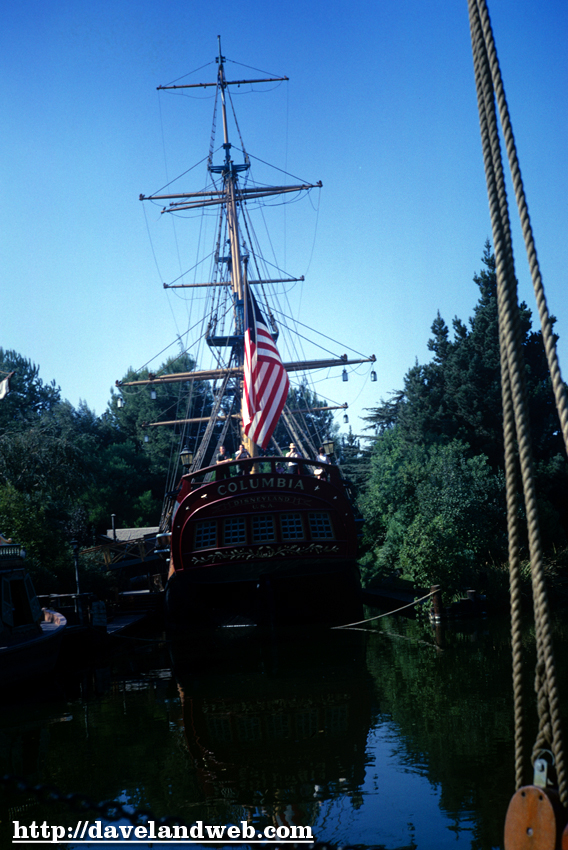 I have a hard time guaging what posts will stir up discussion, other than Tomorrowland, which appears to be a guaranteed comment-fest. The lack of discussion on Nature's Wonderland yesterday was a surprise, but then again at this point, how many different things can you say about the 100th photo you've seen of an attraction? Thanks to Brian for letting me know that there is still someone out there! Today's post will be focused on our double-daters on the Rivers of America, with #1 showing the venerable Columbia. In shot #2, we can see that Castle Rock on Tom Sawyer's Island appears to be safe from the Yippies.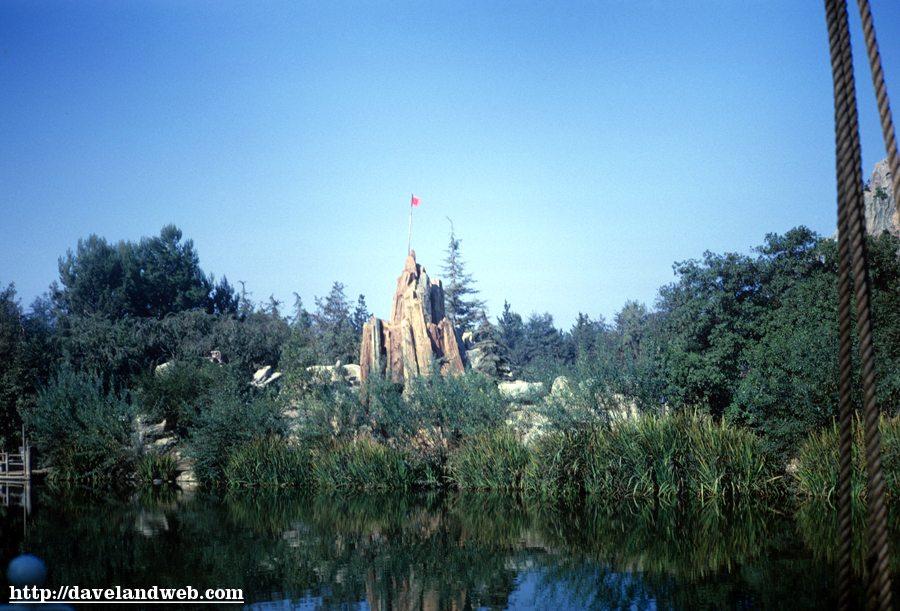 #3 shows the canoes and entrance to the Indian Village, which has now been swapped out with Critter Country...ugh.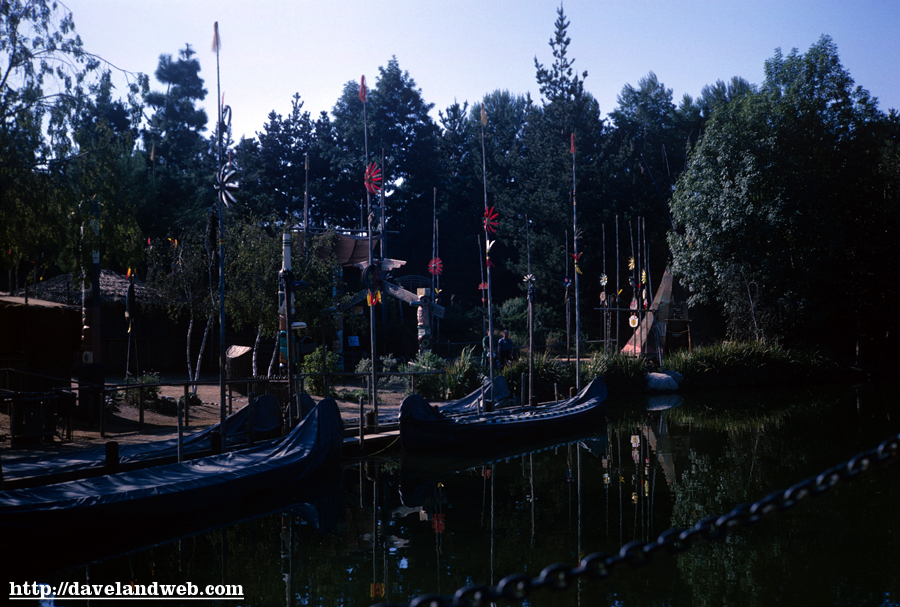 Back to the Rivers, we have my favorite lost attraction, the Burning Cabin, for all of you who are just as twisted as I am, I have included a close-up of the settler, who has assumed a lot of positions over the years.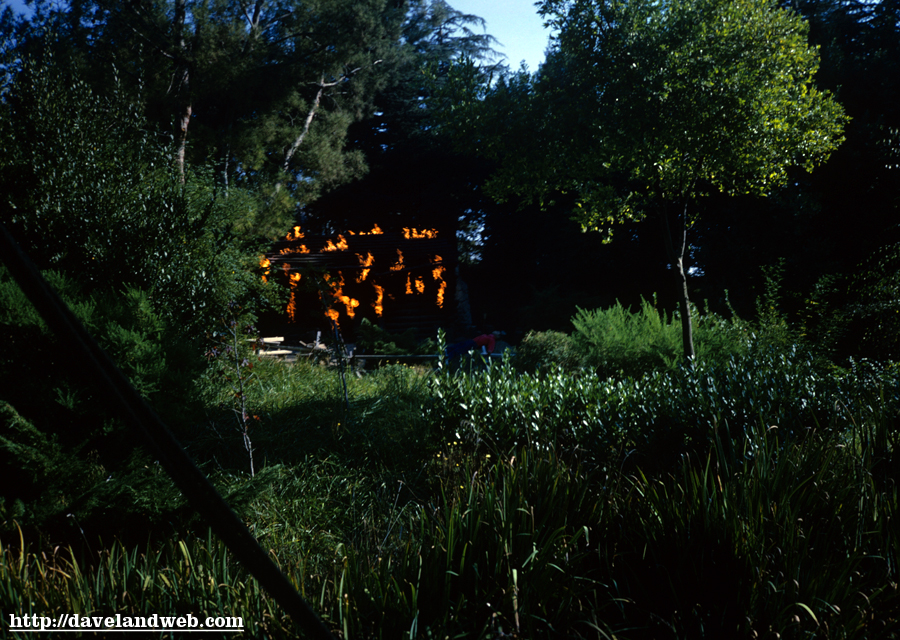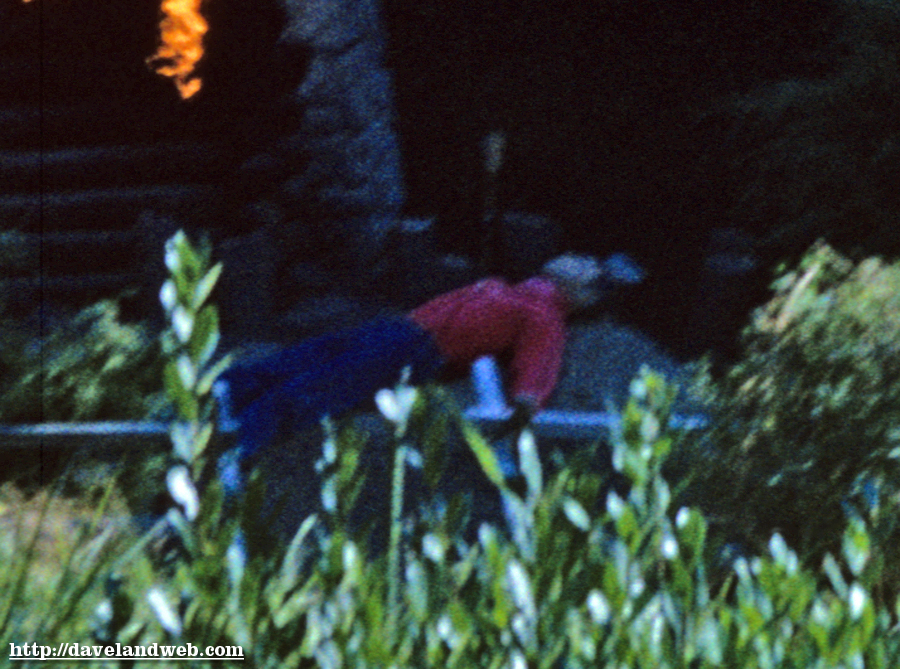 This poor stiff has been on the River for years, constantly waving at passersby.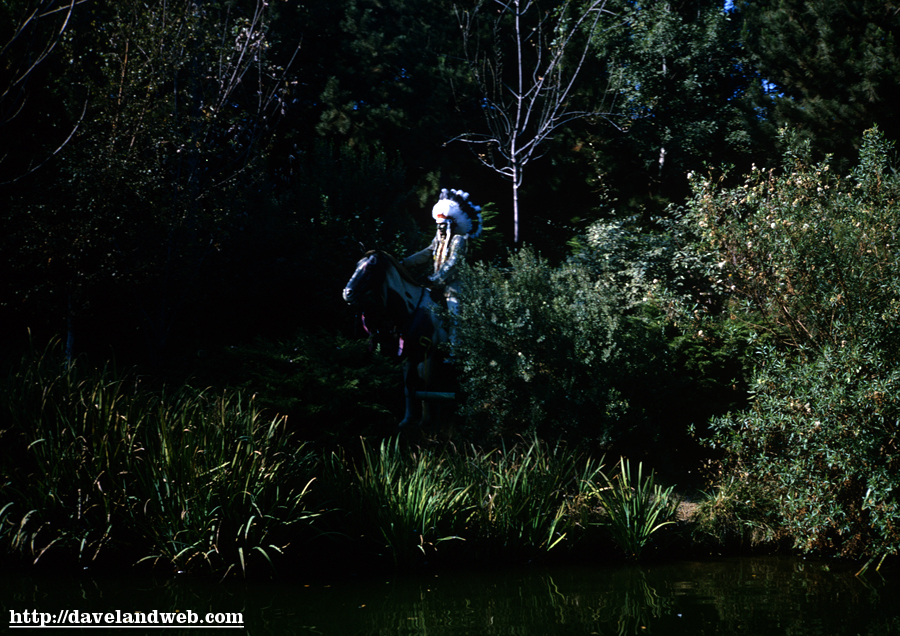 It's back to shore with a view of the Mark Twain/Columbia dock: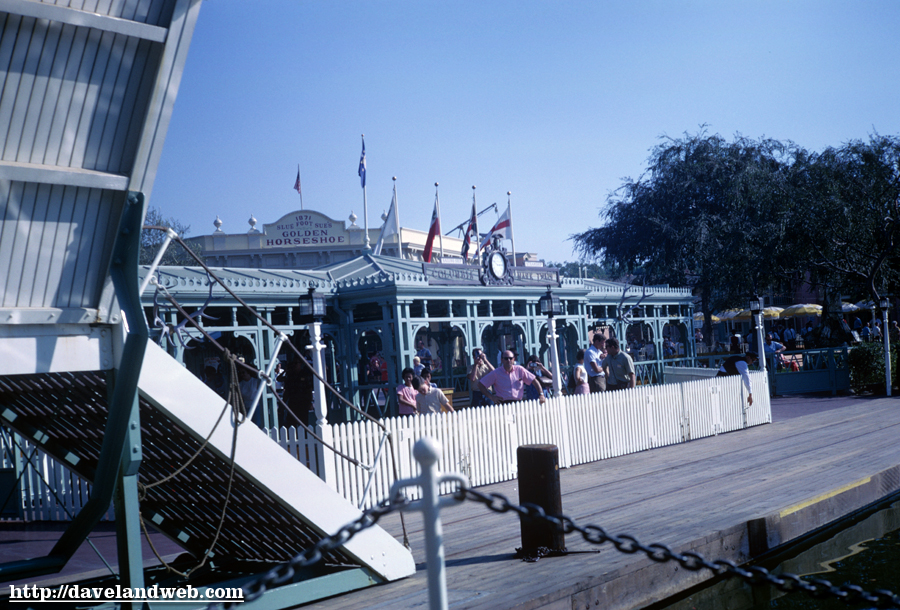 A Rivers of America post wouldn't be complete with one of the Mark Twain, so here's one that also includes a closeup of the Disneyland Band playing on board: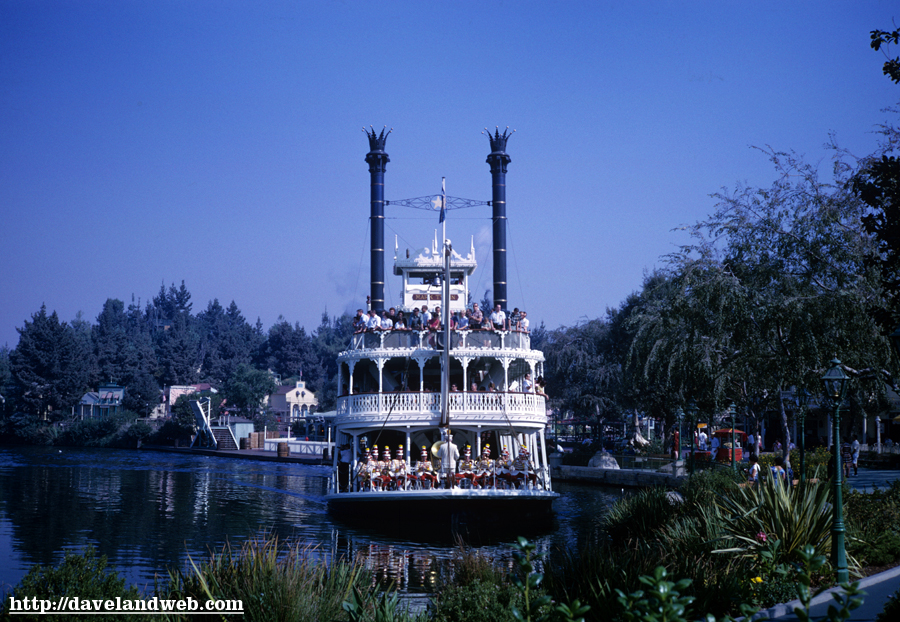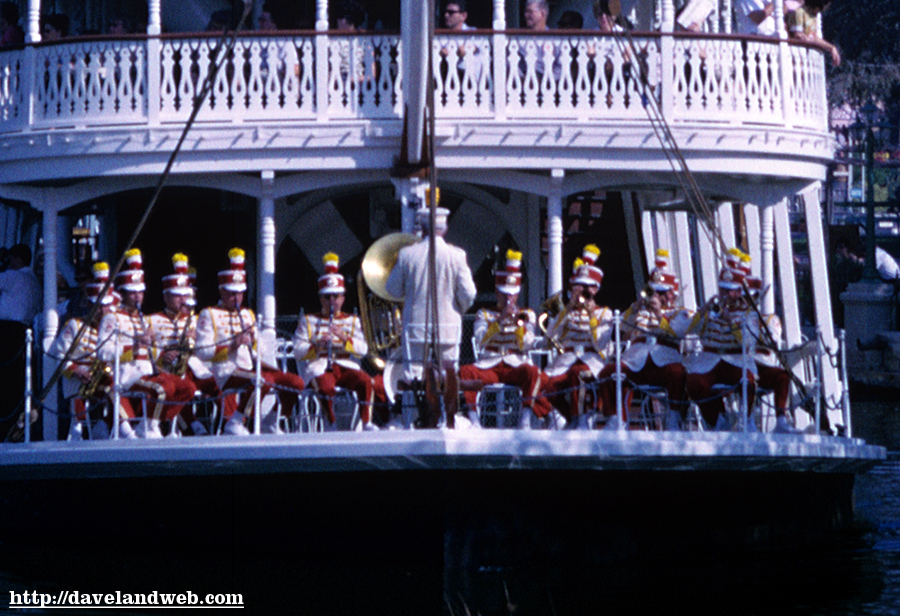 Last one for today is one of the 3 out of our 4 guests at the park, again out of focus with a nice clear background:
See more vintage and current Rivers of America photos at
my website
.