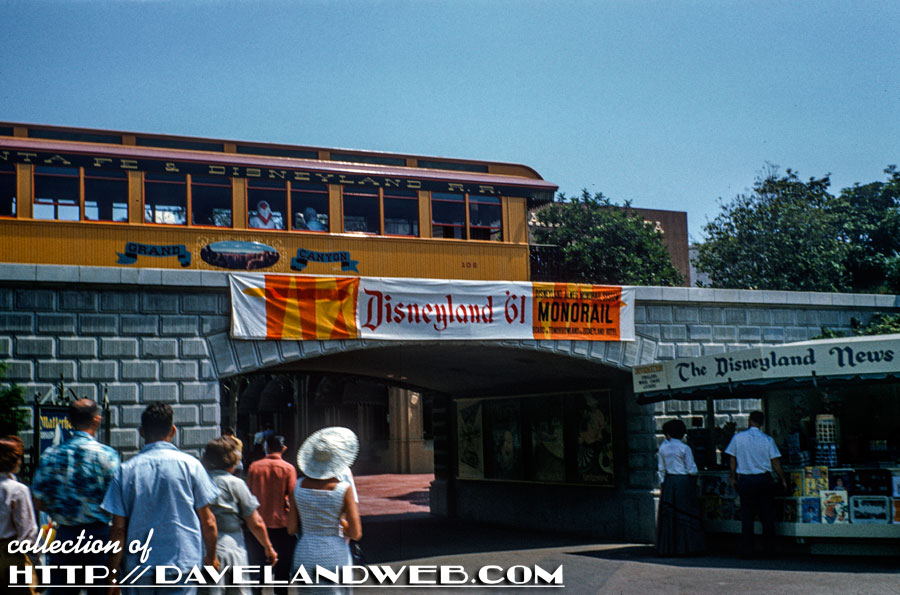 It's June 1961 in this first image and guests are scurrying through the Disneyland Railroad underpass to get to the GOOD STUFF! But let's slow down and take a look at what's in this photo; it's purty durn good on its own. The Grand Canyon Passenger Car is up top on the tracks; it would eventually be converted into the Lilly Belle VIP Passenger car which still makes the Grand Circle Tour around the Park.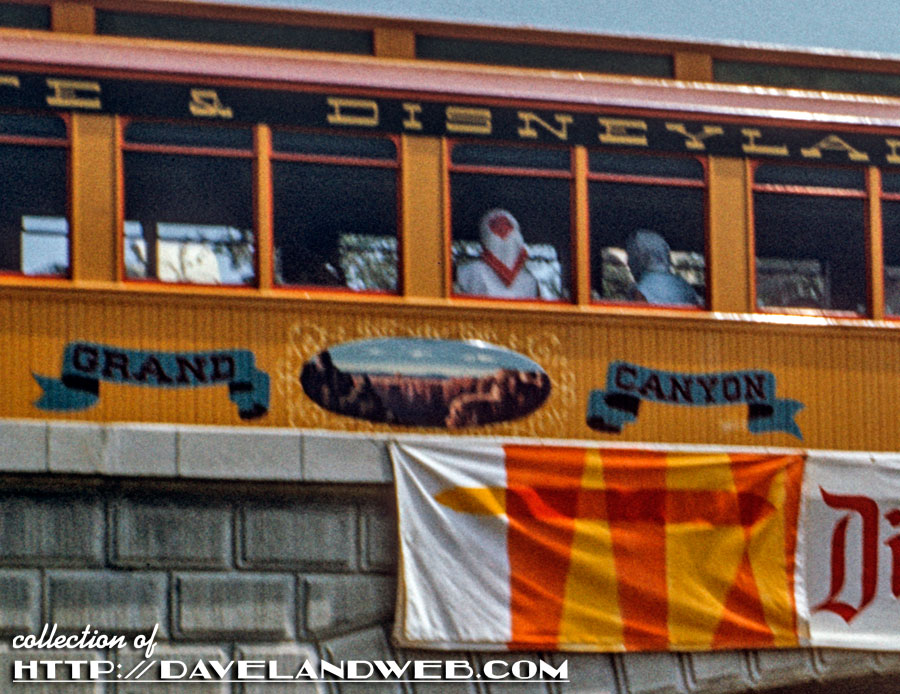 Over at the Disneyland News Stand there are all kinds of cool things: a Main Street employee in her turn-of-the-century dress, Annette Funicello on at least two different publication covers, and perhaps a TV tray on the right? What do YOU see?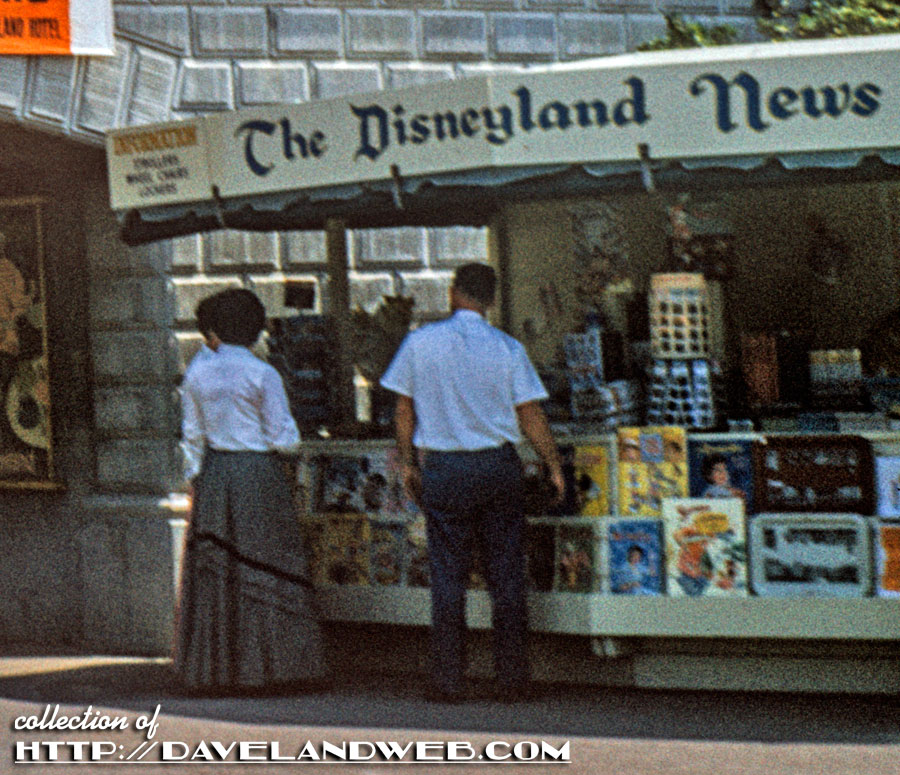 I also bought this June 1961 Frontierland image, hoping I'd be able to get some interesting detail out of the shadows of the Shooting Gallery. Alas, not so.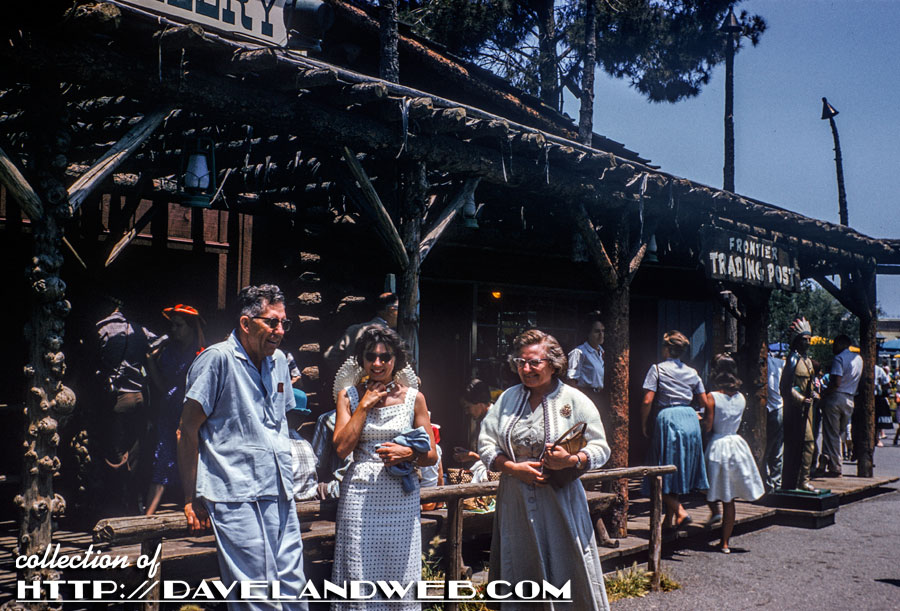 See more Disneyland entrance photos at my
main website.