Melissa (aka "The Colonel") recently gifted me this 1940 shot of Shirley at home, playing her Steinway piano. The Baby Grand was sold at the 2015 "Love, Shirley Temple" Theriault's auction. Here's the catalog description:
SHIRLEY TEMPLE'S BABY GRAND STEINWAY PIANO WITH PERSONAL INSCRIPTION FROM STEINWAY

5' x 10 1/2'. Having luxury walnut Chippendale case, the Steinway L model baby grand piano has original lyre and pedals, traywork, soundboard and ribs, bridges, pinblock, tuning pins, and key tops. The piano has Steinway serial number of 299183 and was produced in 1939, according to Steinway records. Included are the original bench and various photographs of Shirley Temple at the piano.
NOTE:
this picture accompanied the auction, but it is obvious that it is much earlier than 1939; based on how she looks I would guess 1935.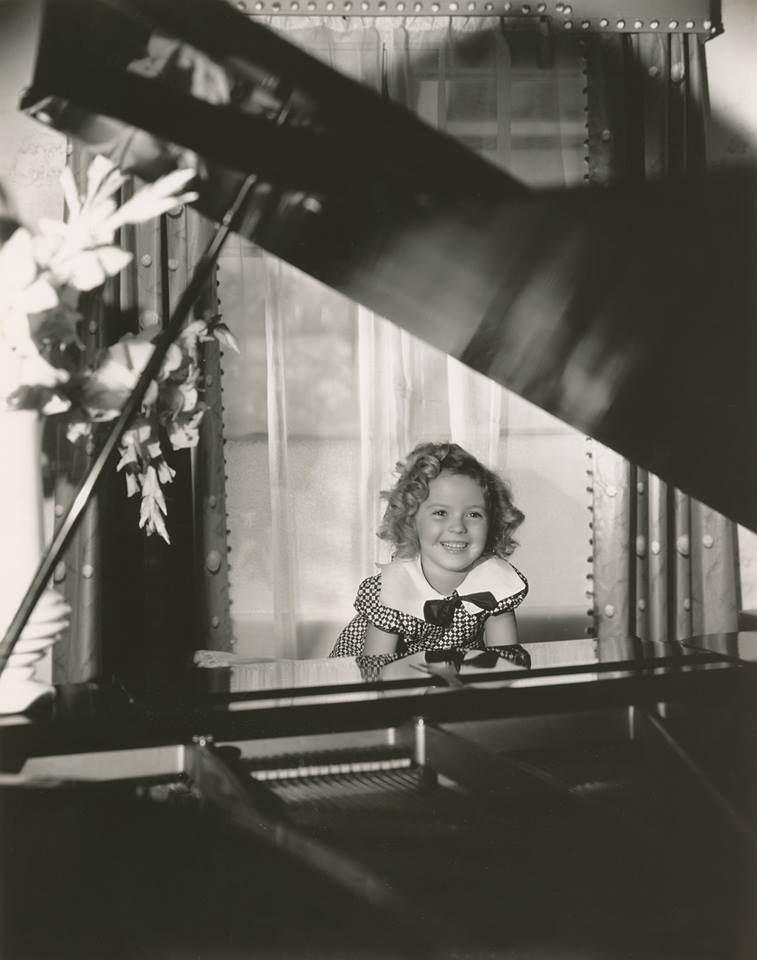 The piano was a gift to her from the Steinway company in 1939, and features an inscription plate reading "I hope dear Shirley that you will like this piano as much as the Steinways like you! And that's a lot! Theodore G. Steinway 1939".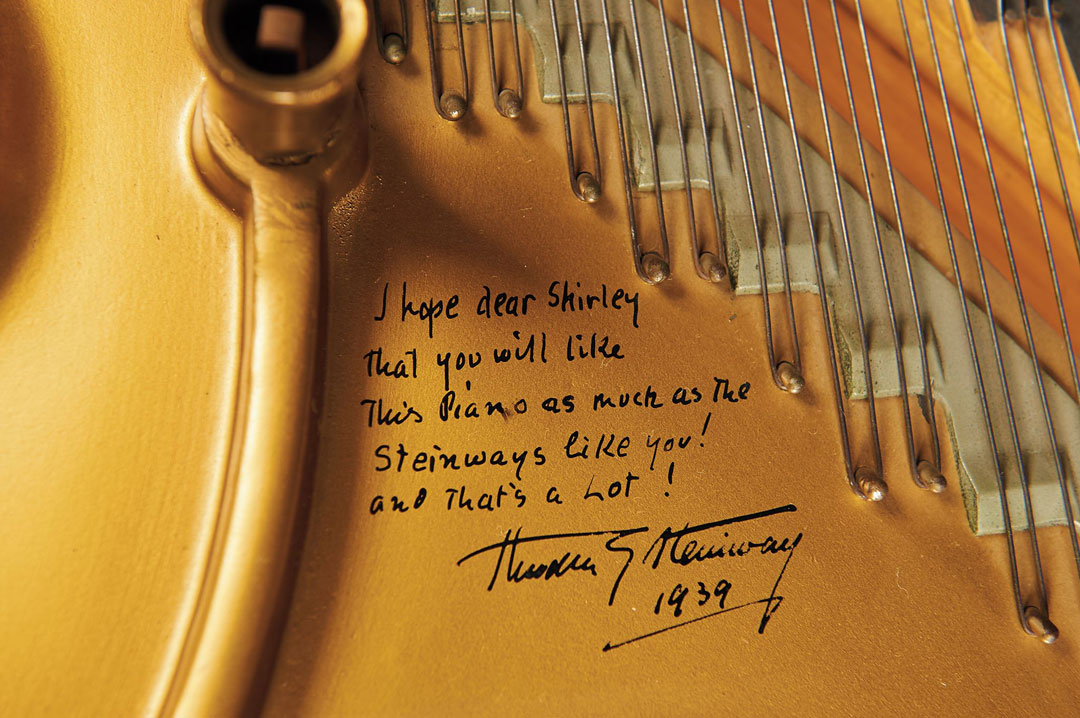 Presale Estimate: 30,000+
Realized Price: $45,000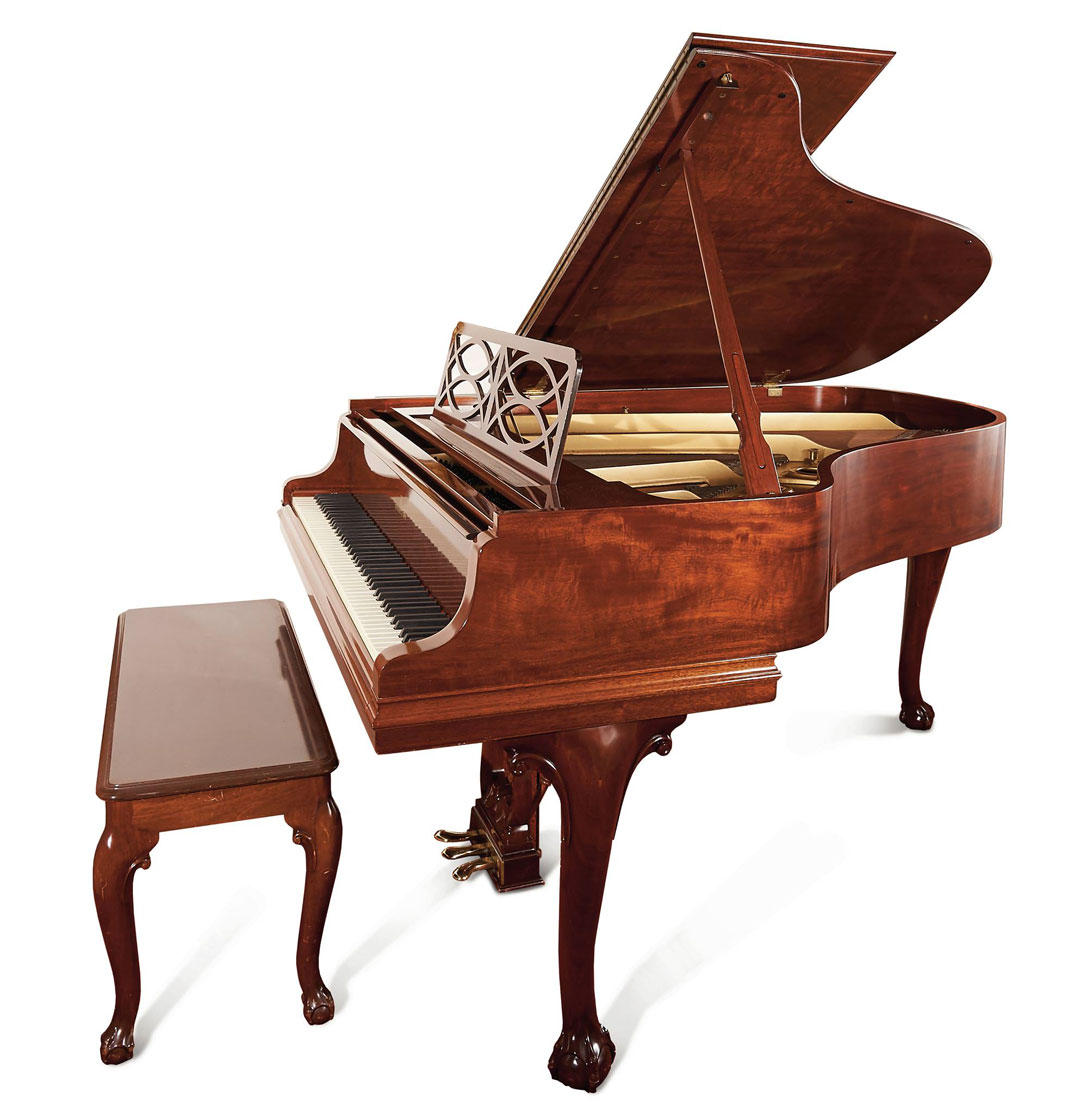 Here are a few 1944 shots I found of Shirley at home at the piano: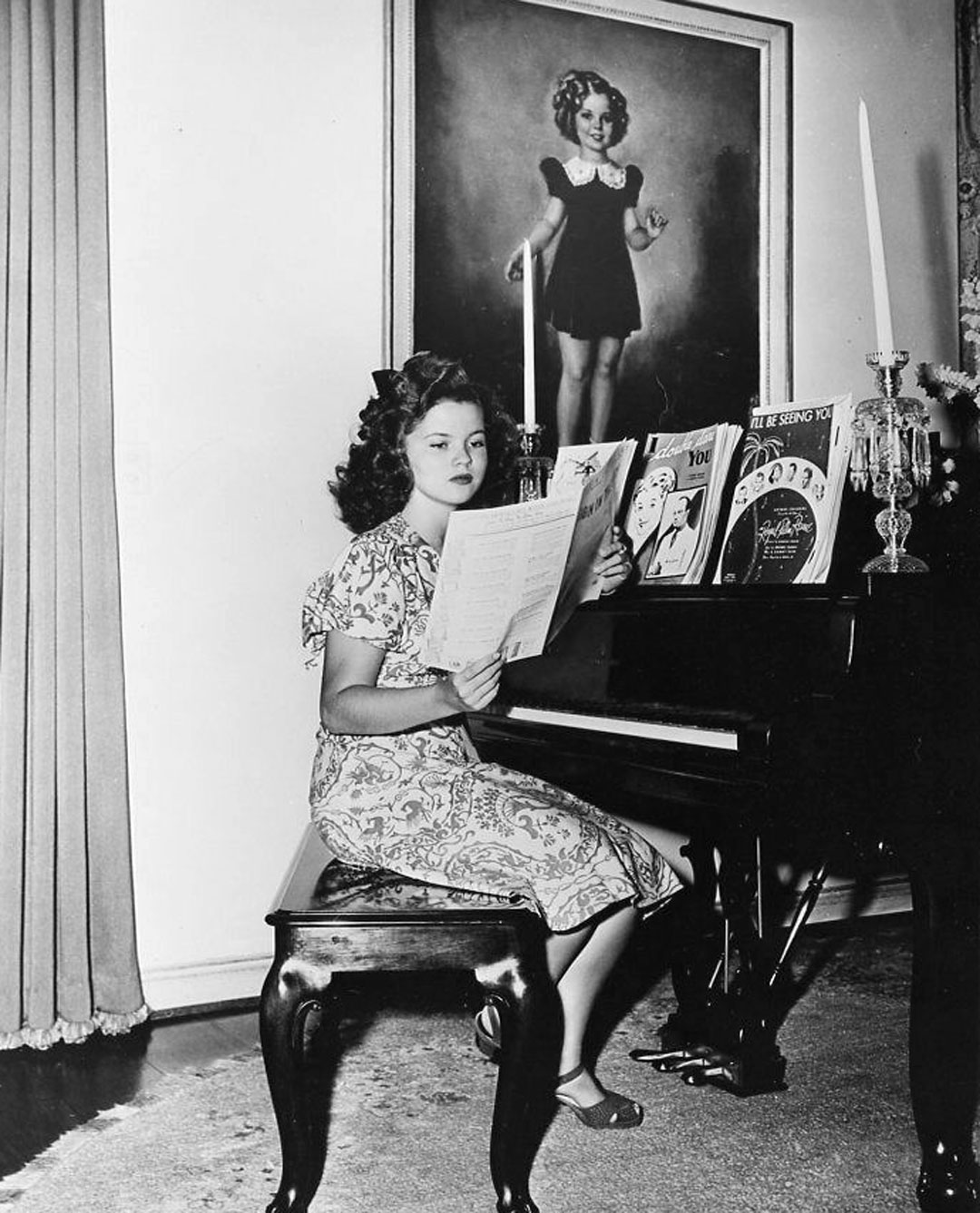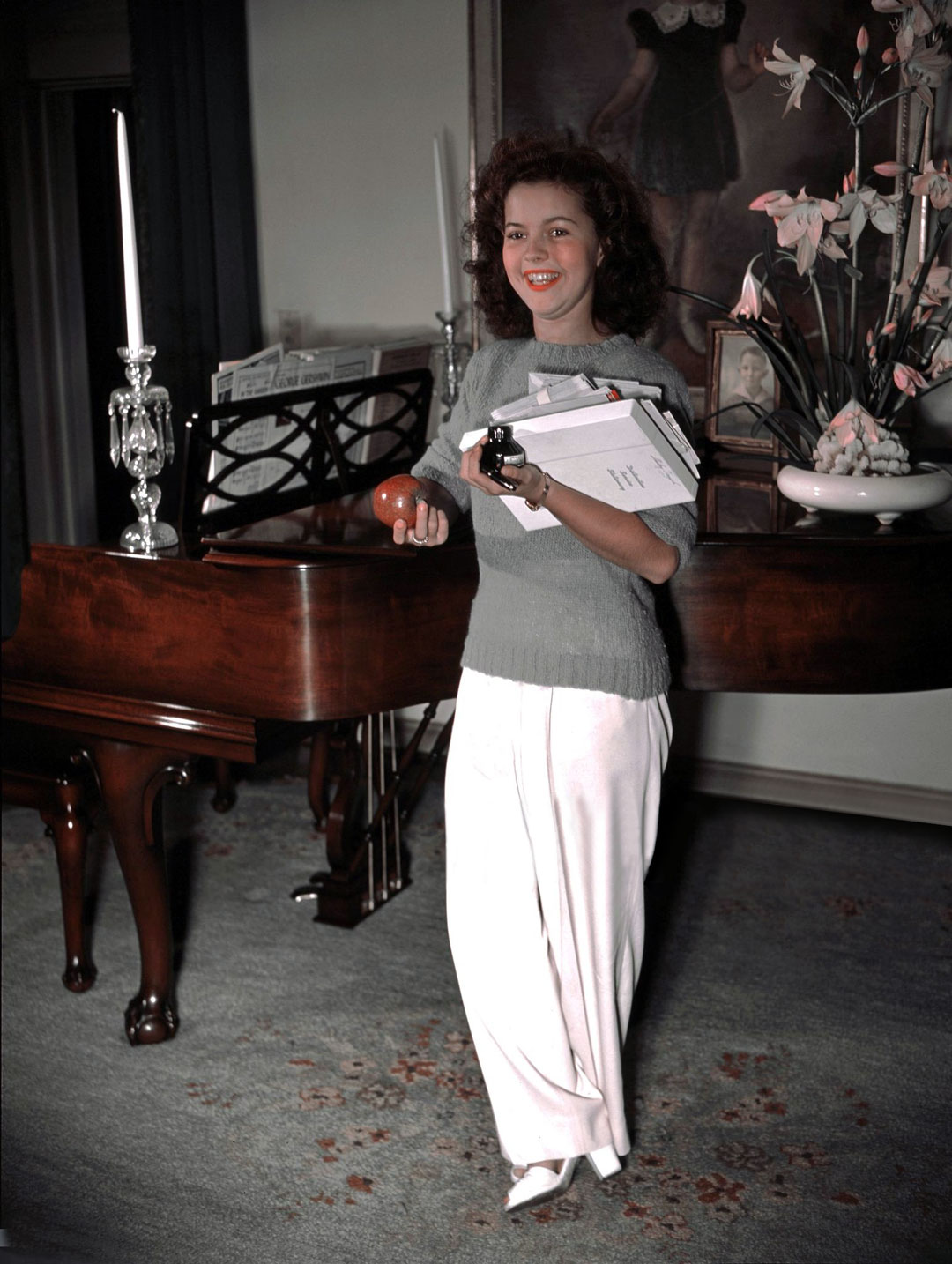 Answering fan mail; note the ink well for her refillable pen at the lower left of the shot.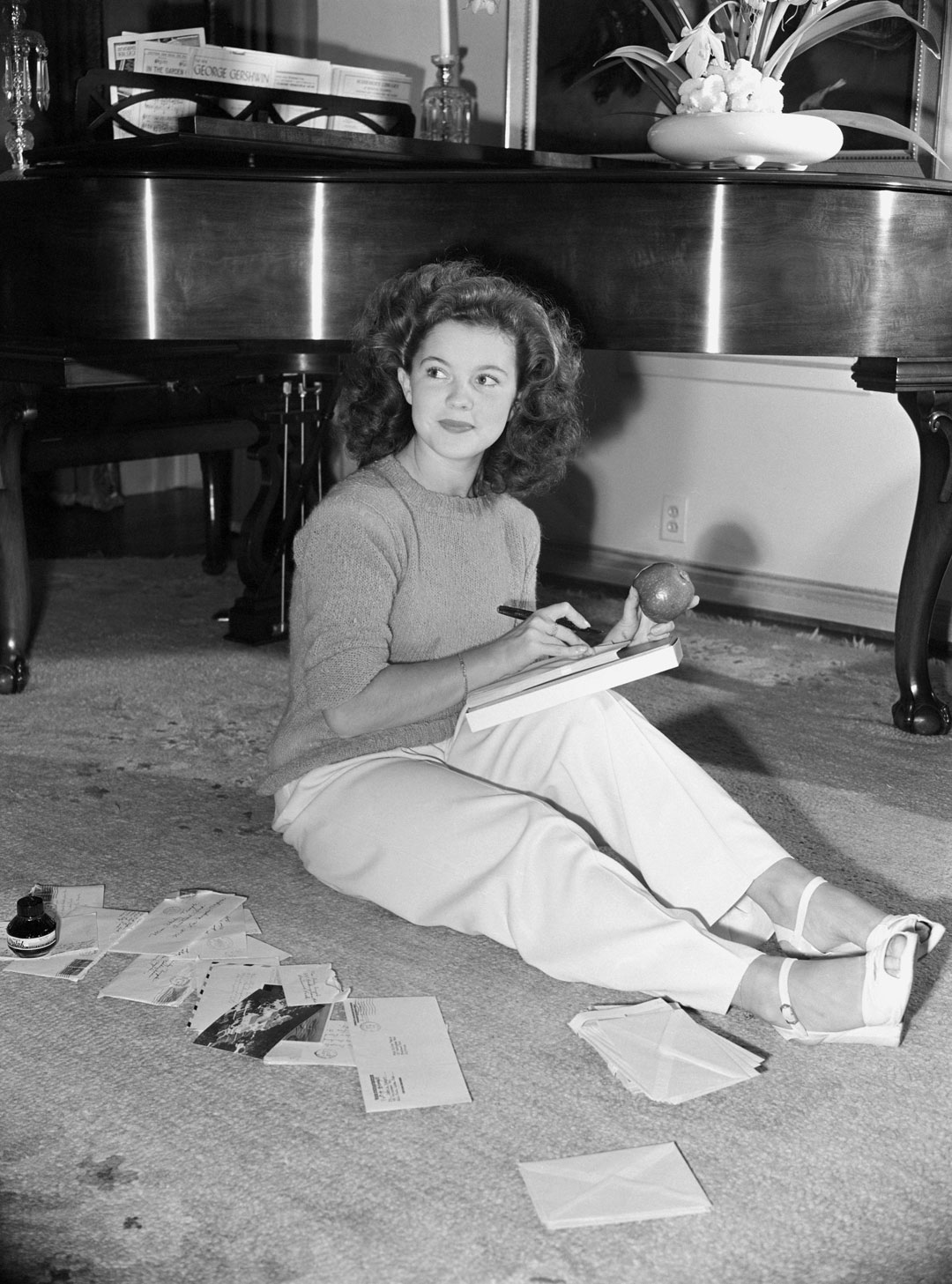 See more Shirley Temple photos at my
main website.
Follow my Daveland updates on
Twitter
.