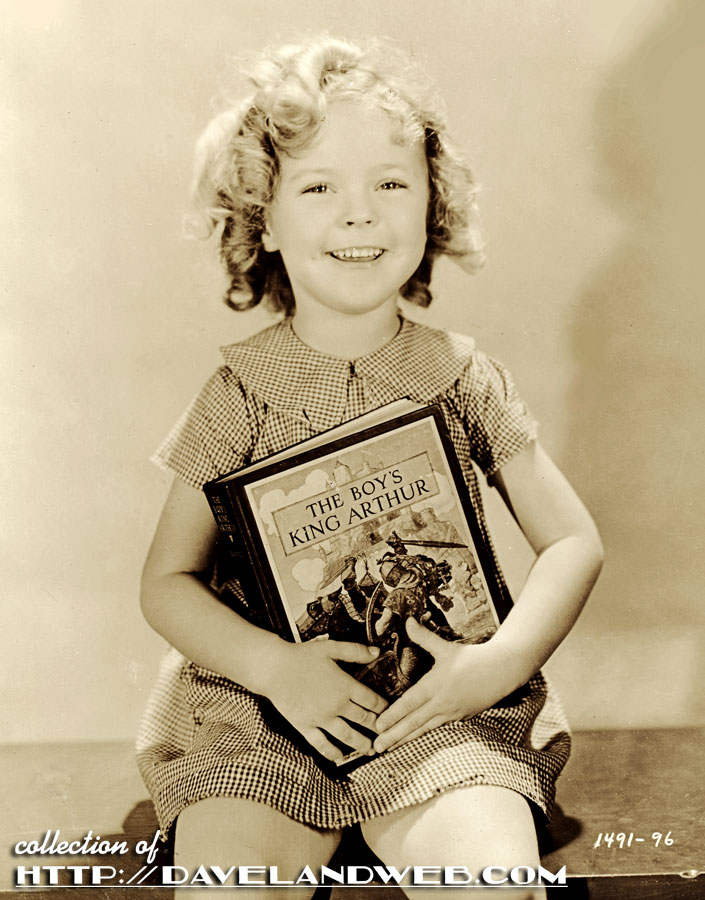 In the 1934 Shirley classic "Little Miss Marker," the 1880 book "The Boy's King Arthur" by Sidney Lanier is a large part of the movie. Marky (played by Shirley) loves to have it read to her, and she renames all the people she meets after characters from the book. Many of the publicity stills show Shirley holding the book. In 1917, N.C. Wyeth, one of my very favorite painters, did the illustrations for Lanier's book.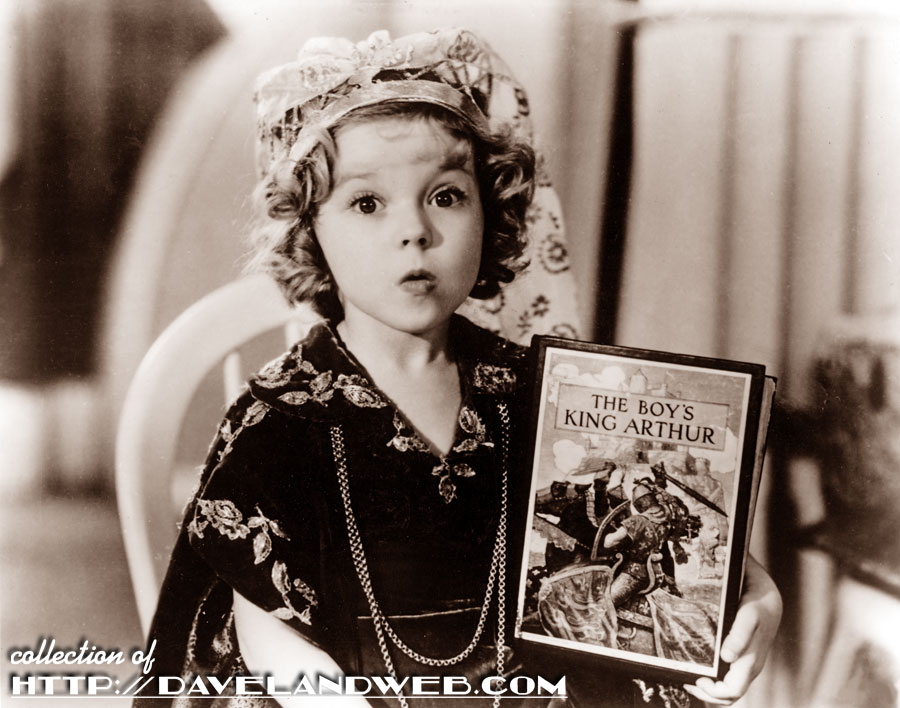 Through the magic of Photoshop, Shirley is now holding my vintage edition of this book: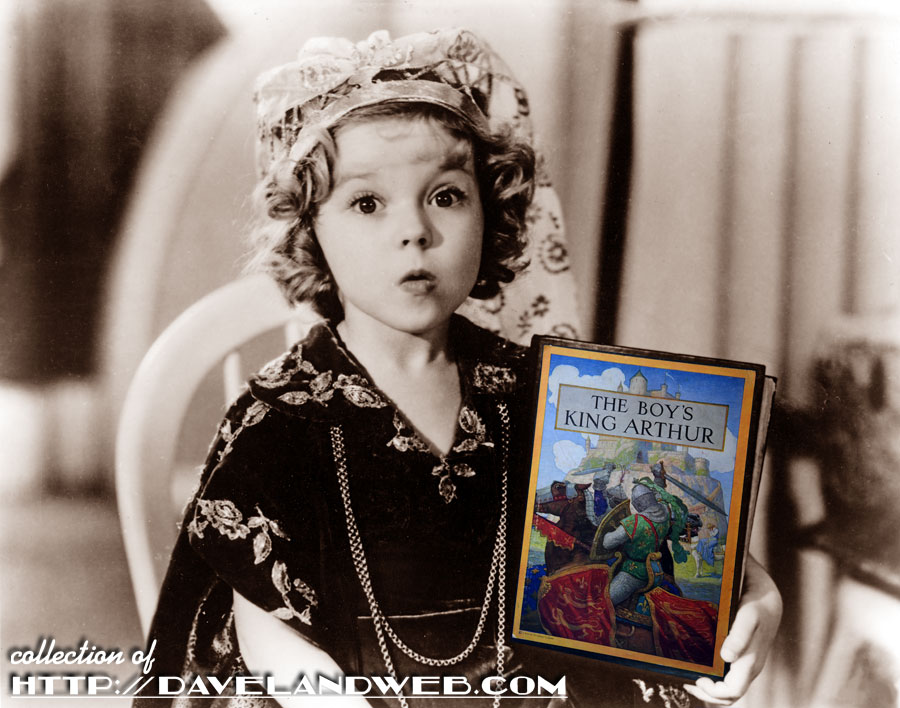 For the 1936 re-release lobby card, artists did a pretty nice colorization of the black and white photo: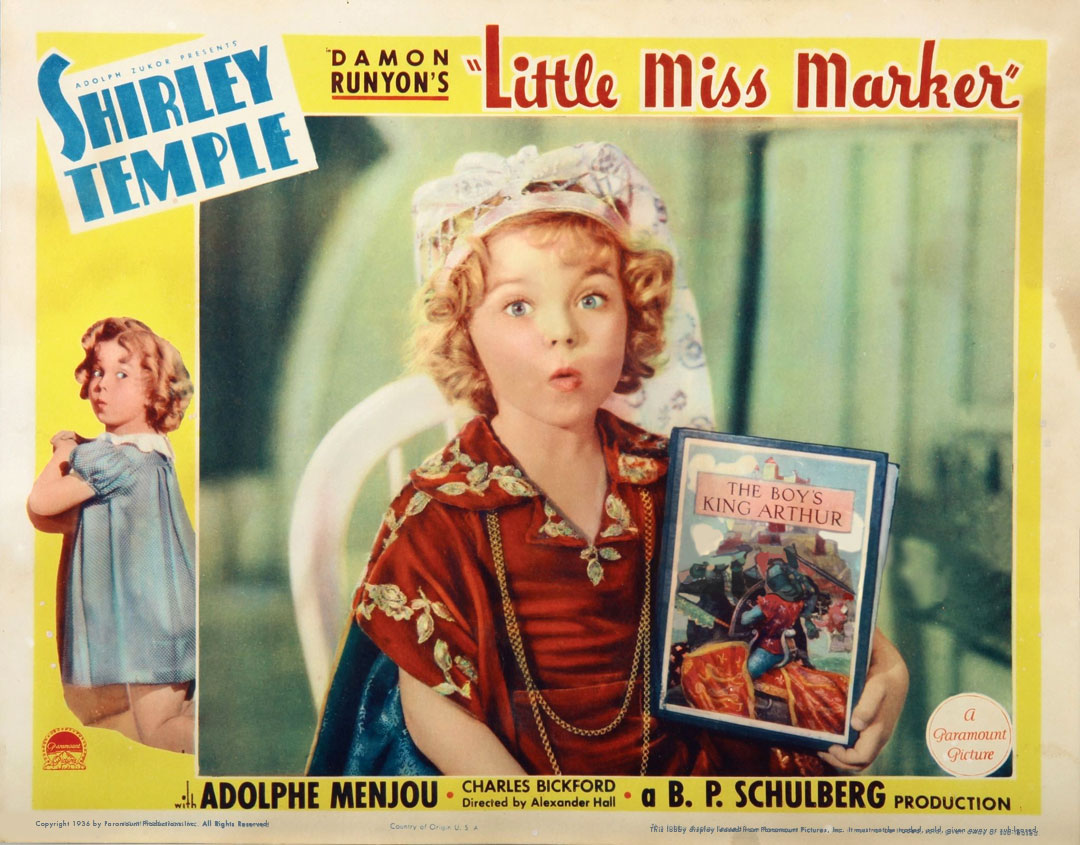 Here's a clear shot of the cover of my 1933 edition; this could very well be the same edition that Shirley used in the film.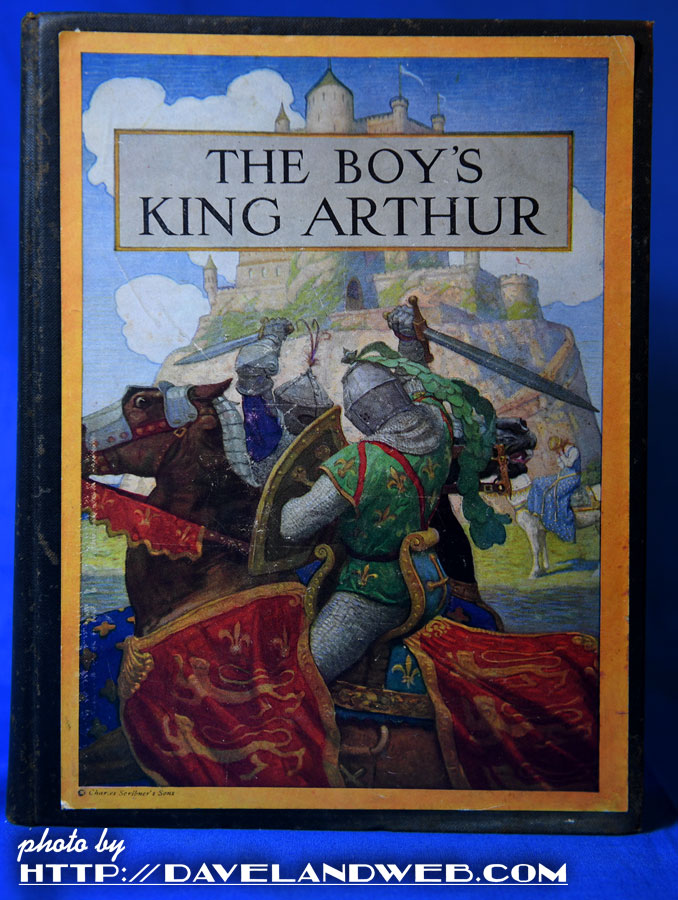 The title page: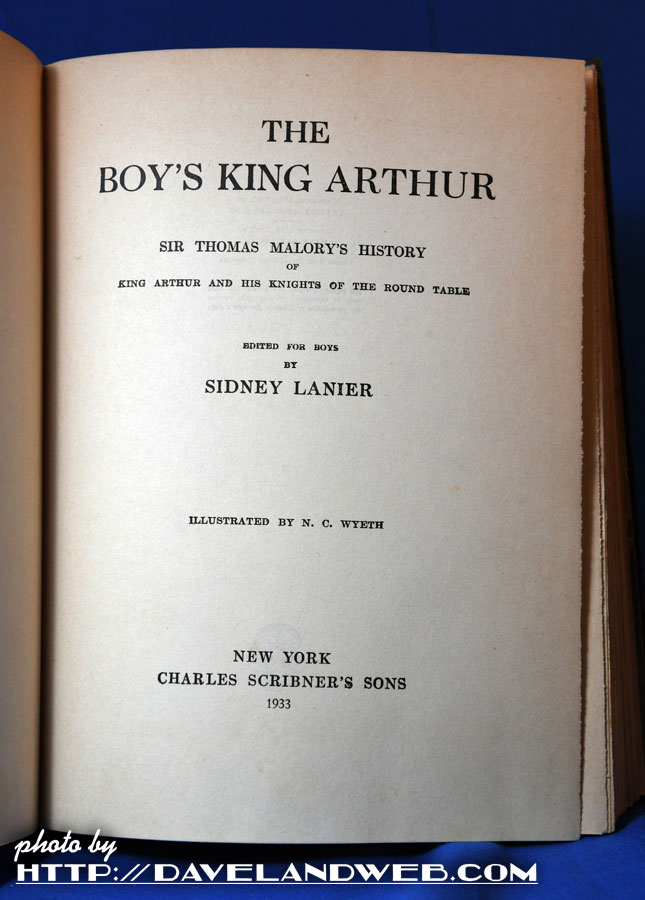 The title page illustration by N.C. Wyeth: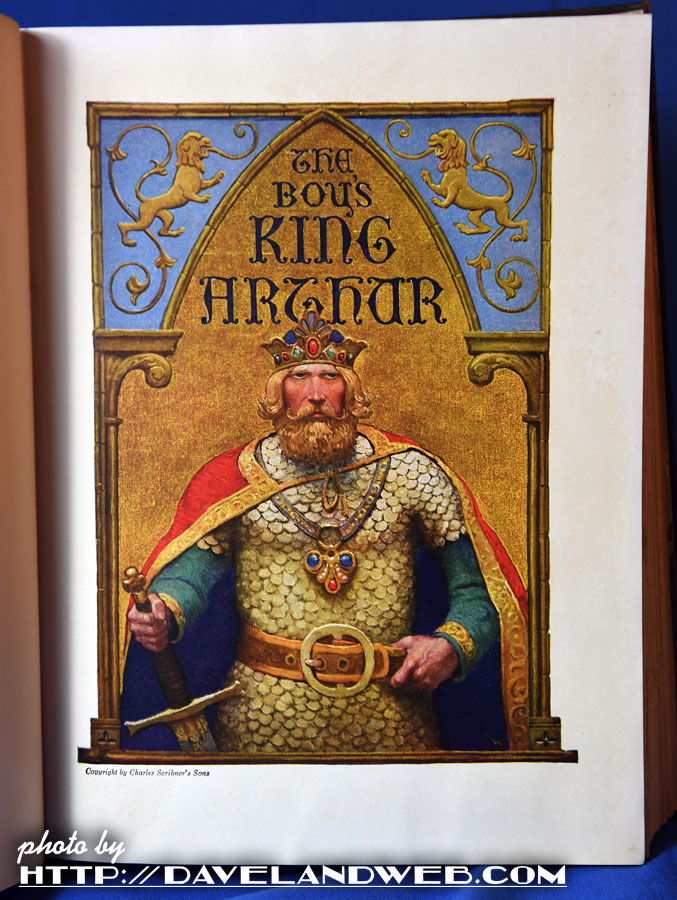 This original 1917 Wyeth painting for the book (39 1/4" x 31 1/4") sold in 2019 by Heritage Auctions, fetching $615,000. Yowza!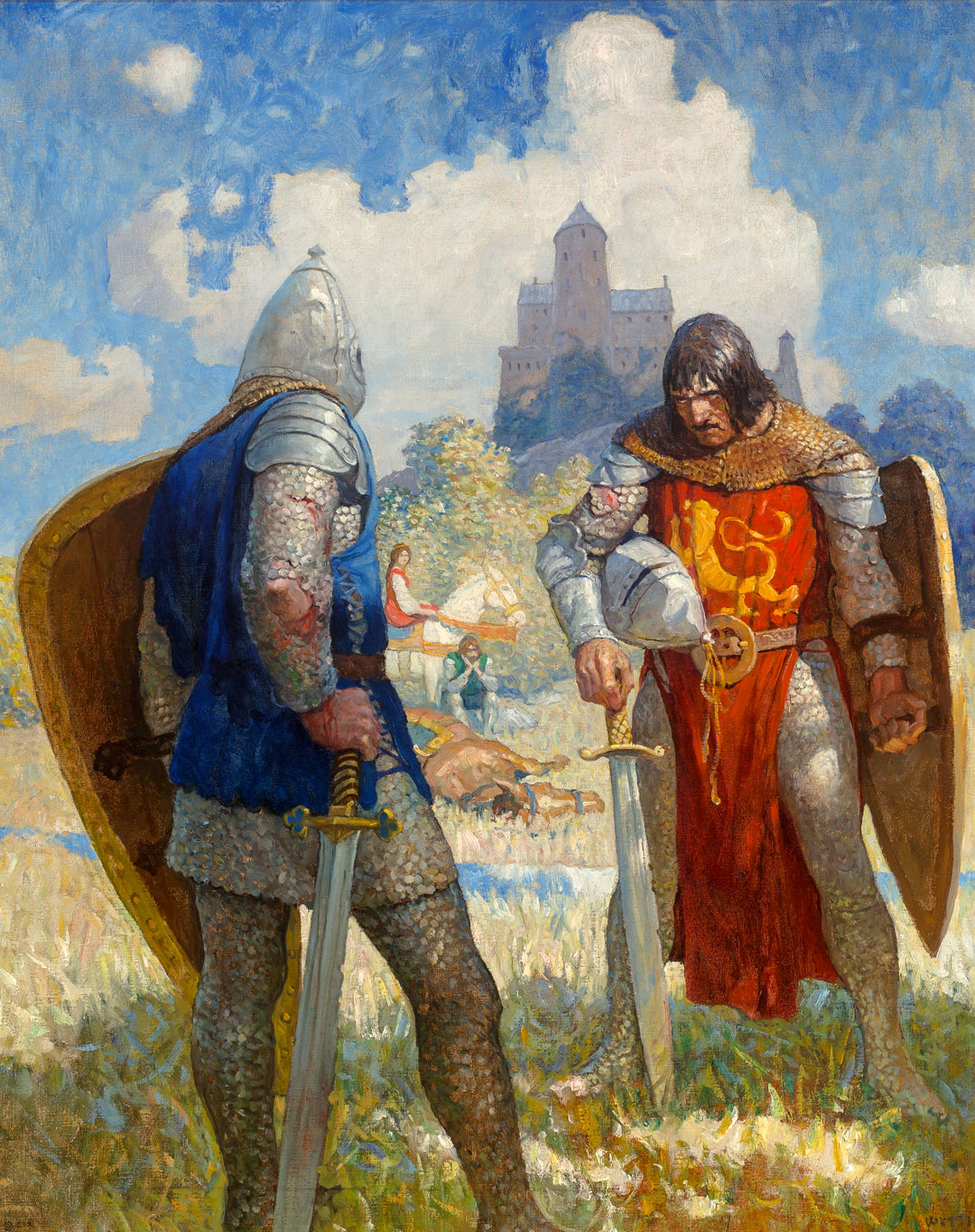 Towards the end of the film, Marky's friends throw her a King Arthur party, where they dress appropriately for the characters she has dubbed them.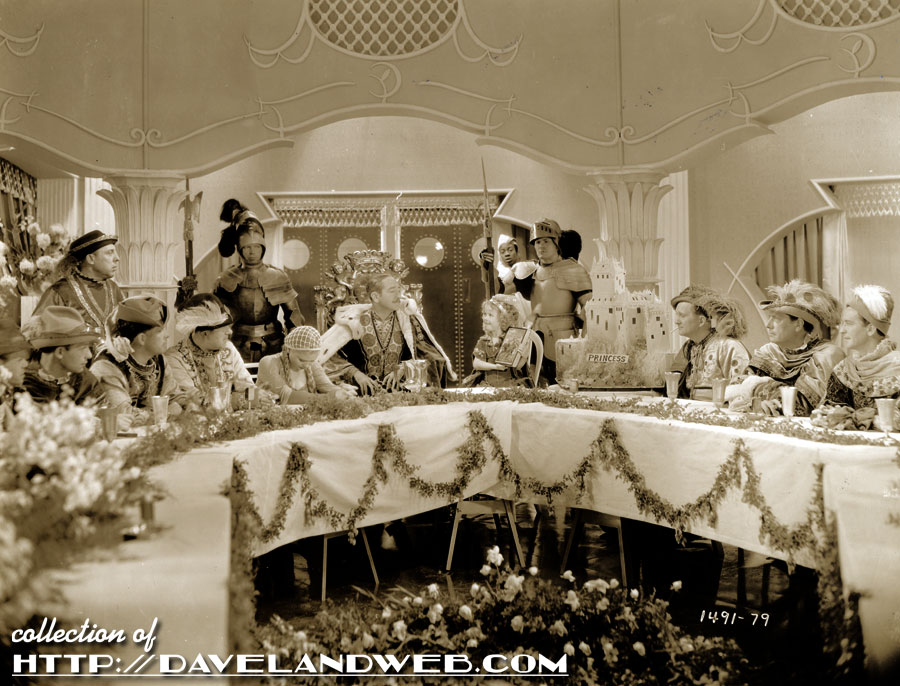 Naturally, the book finds its way into her pretty little hands: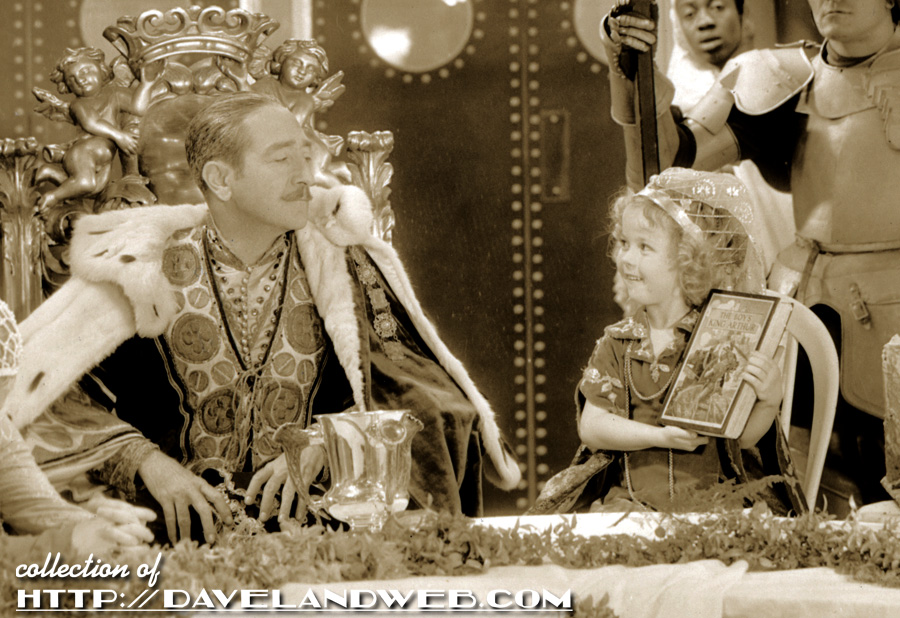 See more Shirley Temple photos at my
main website.
Follow my Daveland updates on
Twitter
.