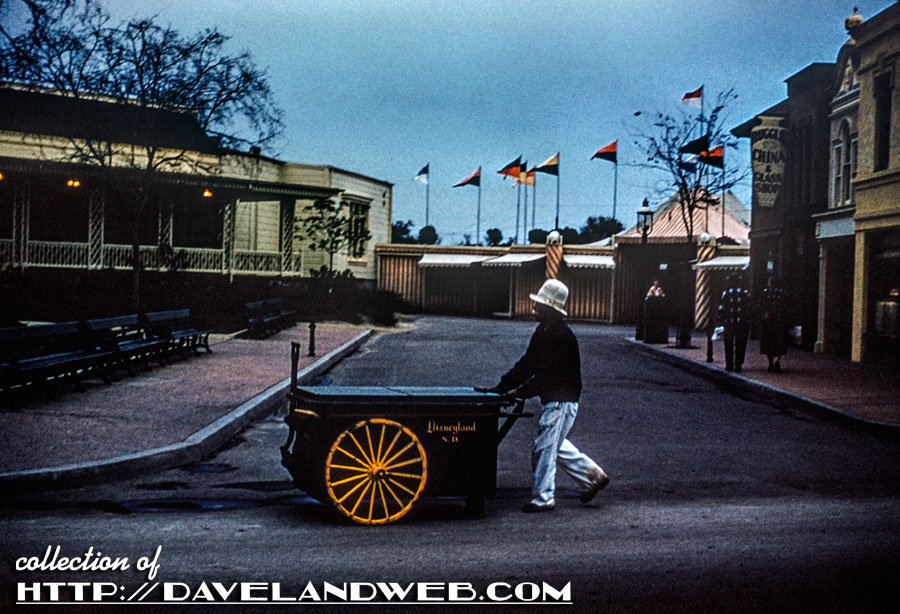 I was excited to receive this first image when I purchased it; granted, it looked a little dark, but I figured I could bring out some detail. Unfortunately, the seller (who took his sweet time in shipping it), also chose to use the word "original" when he listed the slide instead of marking it a "duplicate," which the slide holder clearly states. It's still a cool shot of Trinidad pushing his cart down Main Street towards Central Plaza. Note the Ruggles China and Glass Shop on the far right.
What's that little tent in the alleyway next to the Red Wagon Inn? Not knowing the date of this dupe, it's hard to say exactly. It could be the Disney Artists Exhibit, which was basically a sale of old Disney animation cels...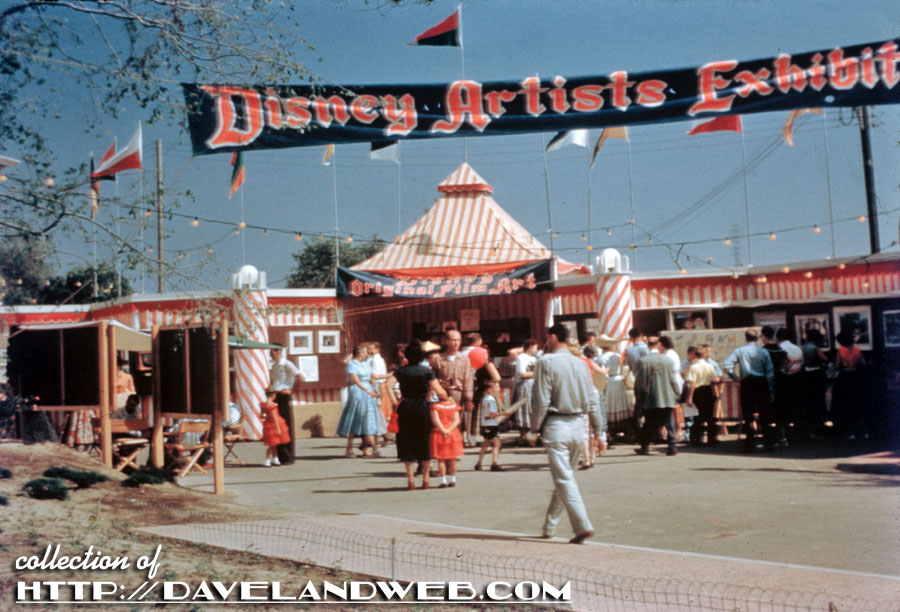 Or it could be the promotional area for Edison Square, which never came to fruition.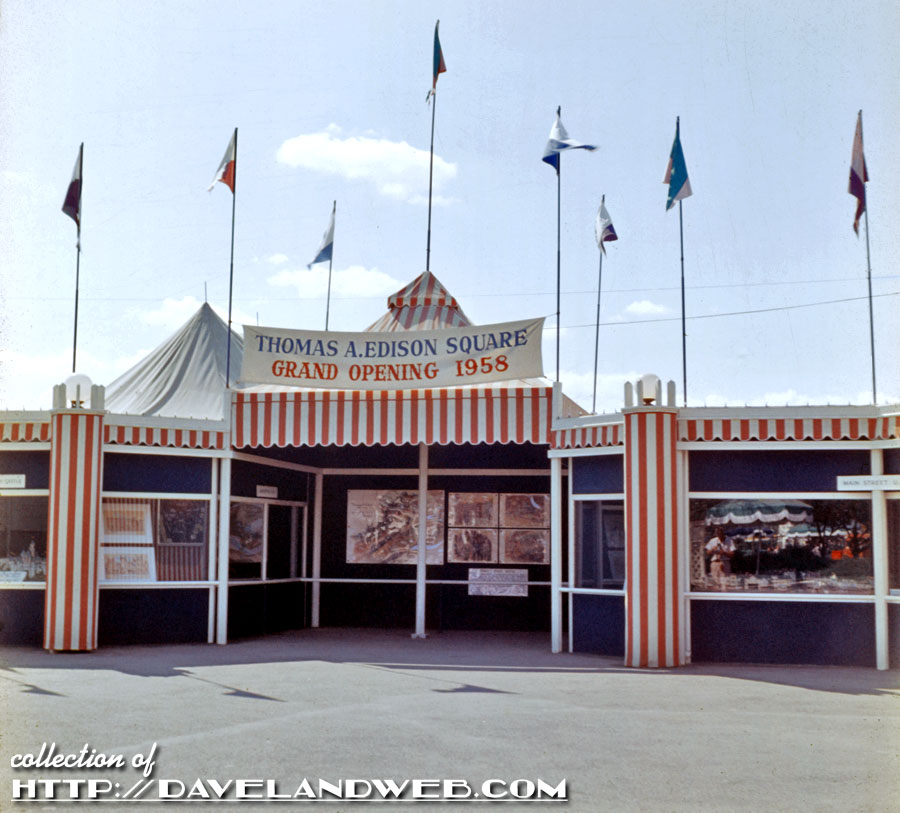 Today, it's where you go for First Aid.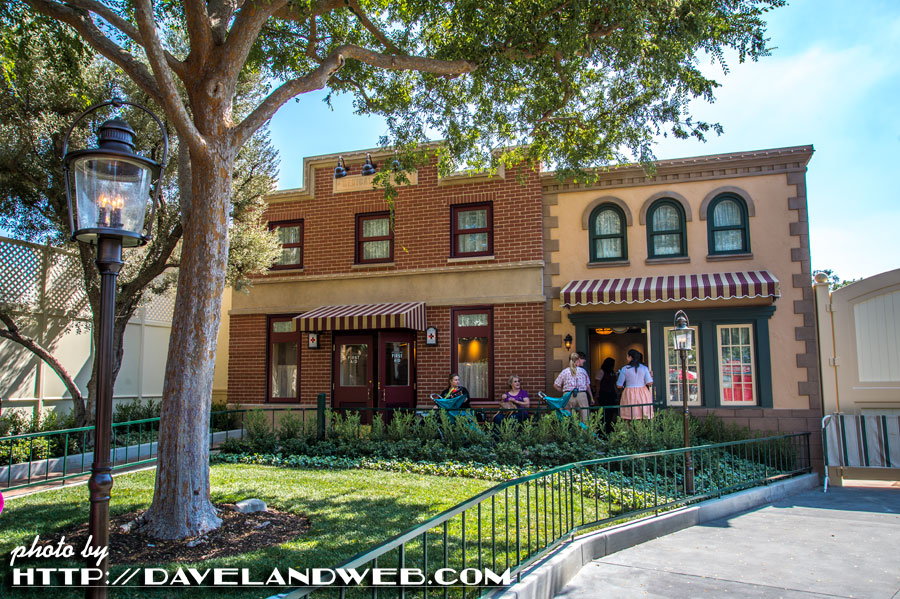 See more Disneyland Central Plaza photos at my
main website.
Follow my Daveland updates on
Twitter
and view my most recent photos on
Instagram
.