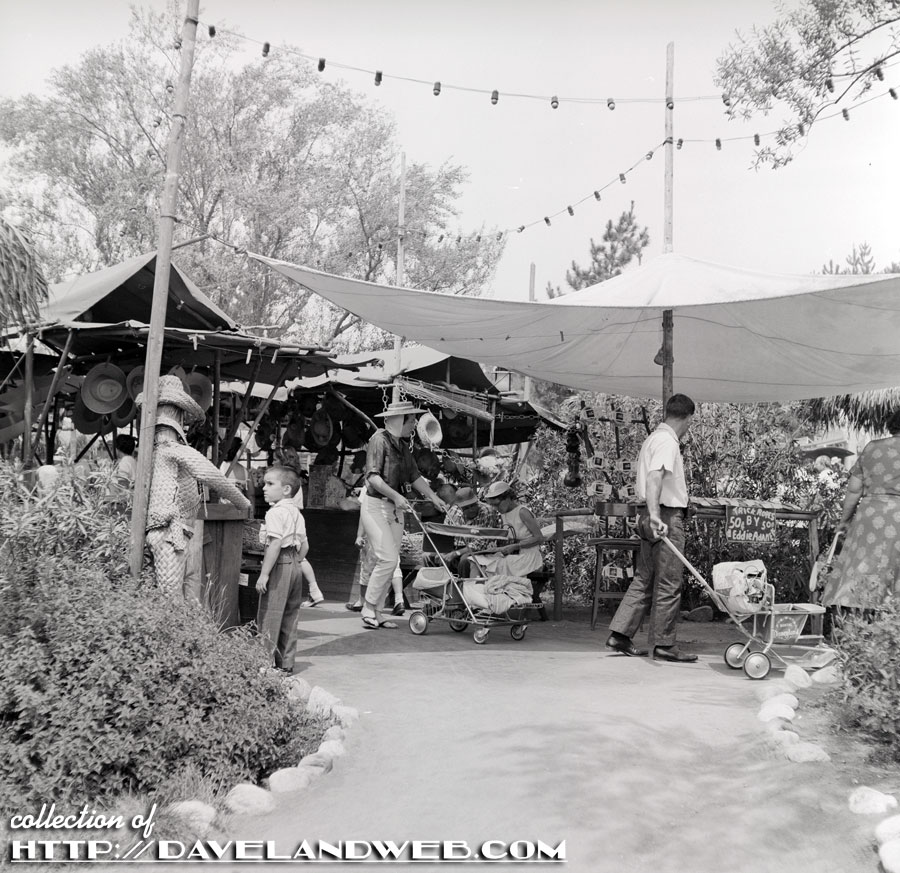 I love it when I am able to acquire a good sharp negative. Typically you can see a wealth of details in just one image. This Summer 1959 shot is of the Zocalo marketplace in Frontierland. I love the look on this little boy's face as he tries to figure out the scarecrow merchandise stand.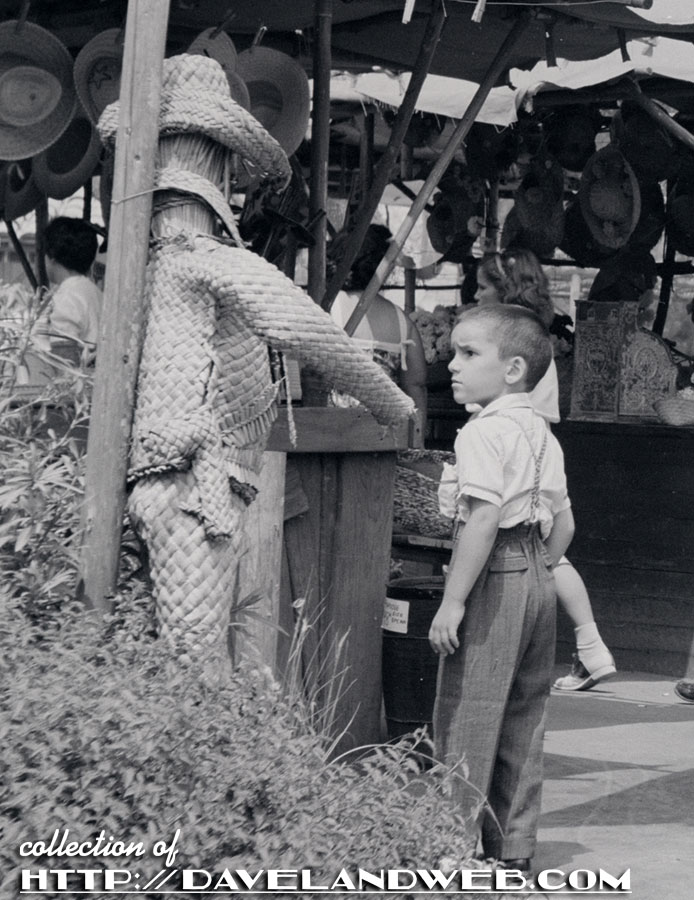 This couple is planning their next move at the Park; keep in mind this was before Fast Pass, apps, and all kinds of other technical diggery-dos were available. They're using their brains and a Park map. AMAZING!!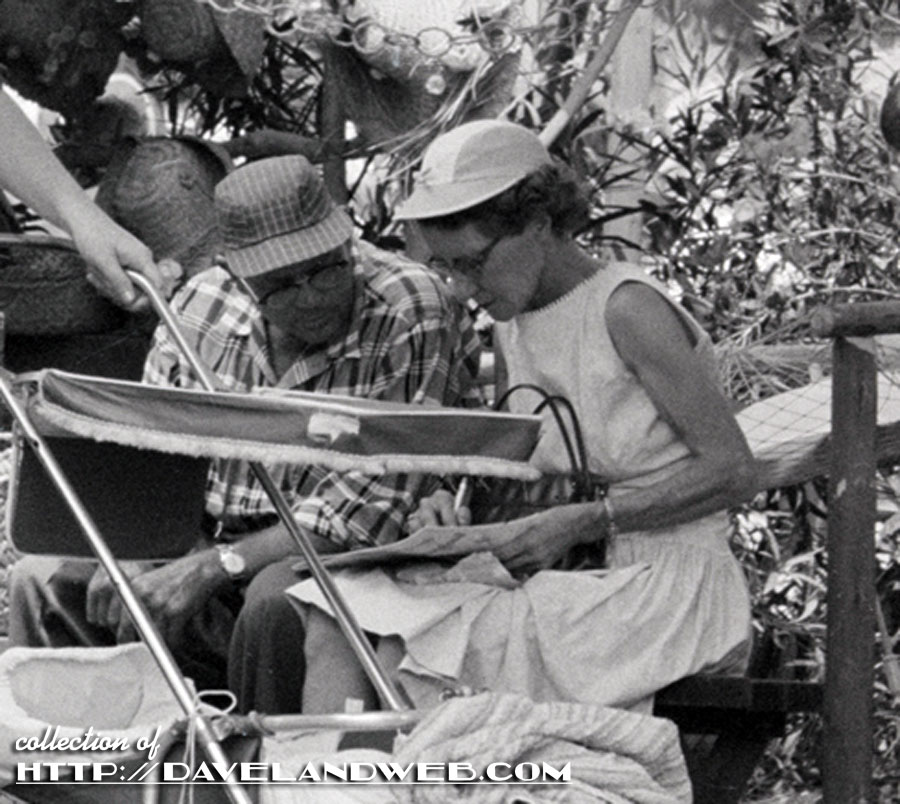 This third detailed view shows Eddie Adamek's trick rope stand. Only fifty cents; what a value! Looks like Eddie was on break, as well as comedian/writer/actor/banjo player/rope lasso expert supreme Steve Martin, who worked here for a short while. Steve gave a few other great details about this photo:
It's across from the Mine Ride, in fact, you can make out a few Rainbow Ridge buildings in the far right background. We were serenaded daily by the Trio Gonzales, whose music gazebo was just adjacent. Eddie got moved from the Blacksmith shop when it was converted into the Fritos restaurant. The sign is clearly hand-made by Eddie; it's not up to Disneyland standards. El Zocolo was owned by a great guy named Chris Porteas (sp?), who also owned Davy Crockett's arcade as a leasee.
Steve also still remembered the creepy scarecrow merchandise stand. It obviously made quite an impression on people back then!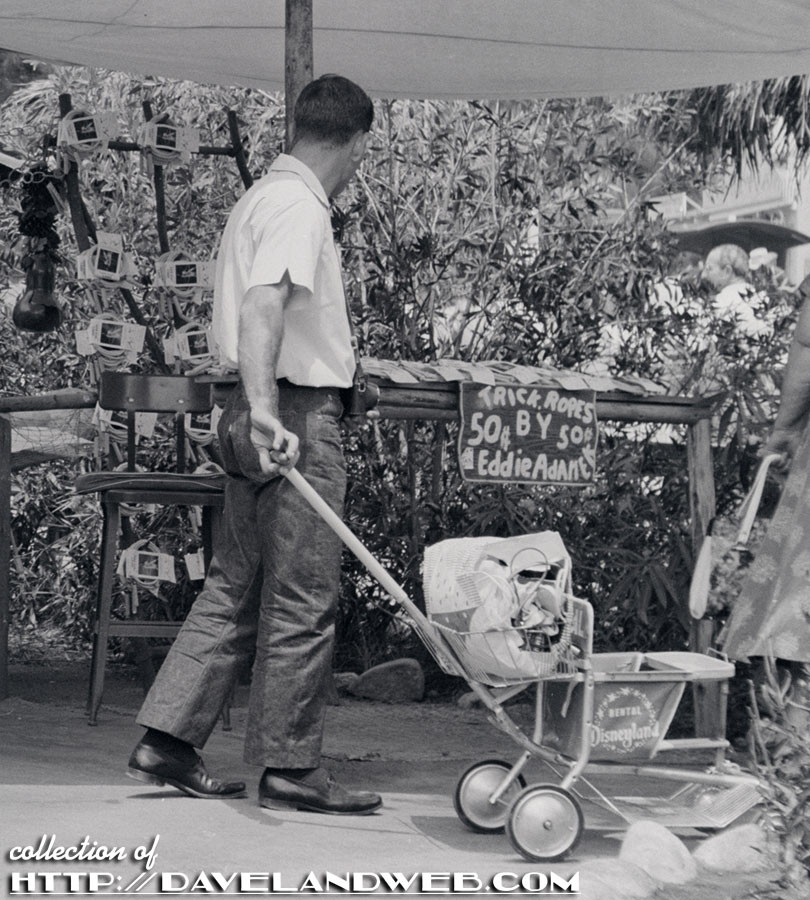 If you wonder what the package looked like, wonder no more: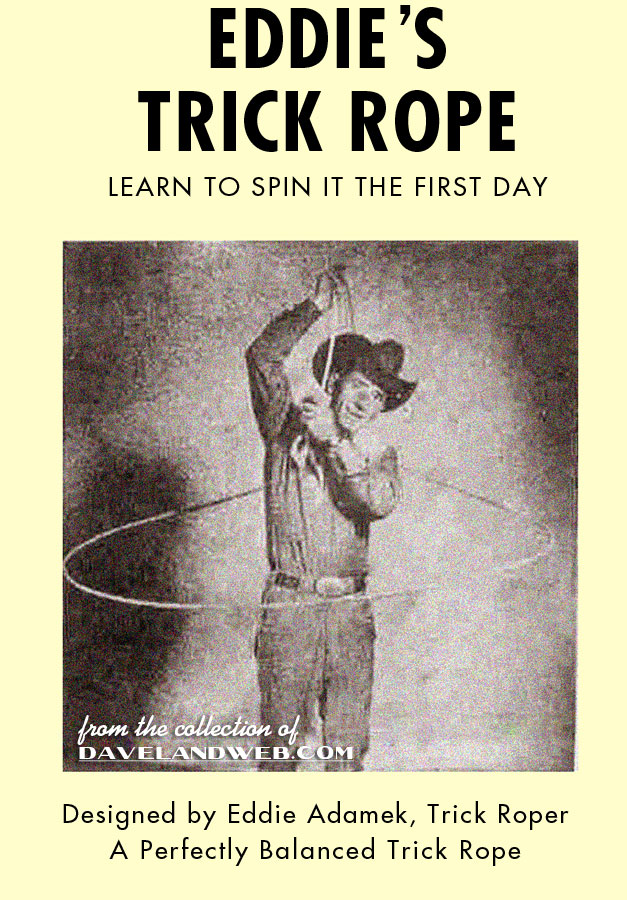 In this September 1958 shot, you can see the Gonzalez Trio stand with Eddie's stand in the back: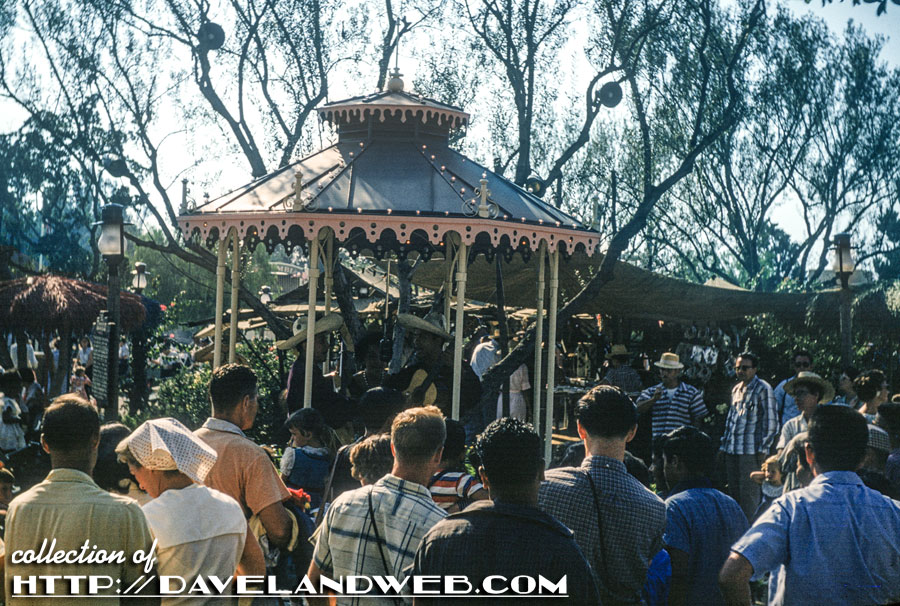 Zooming in, you can see the back of Steve Martin selling the ropes: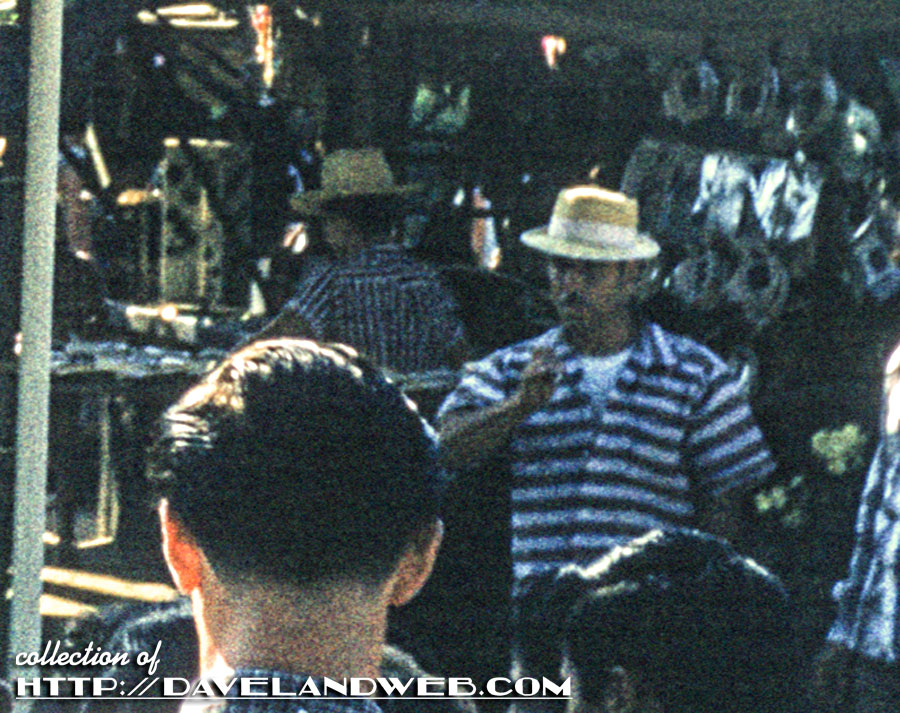 This 1956 image shows Eddie's original location in the Blacksmith shop: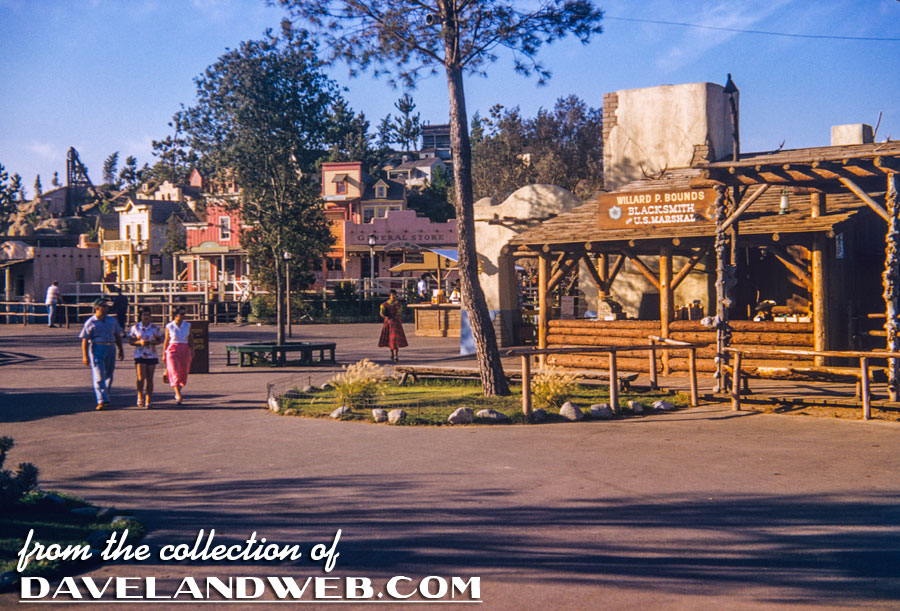 Here's a vintage 1957 view of Eddie himself when he was still at his original Disneyland location: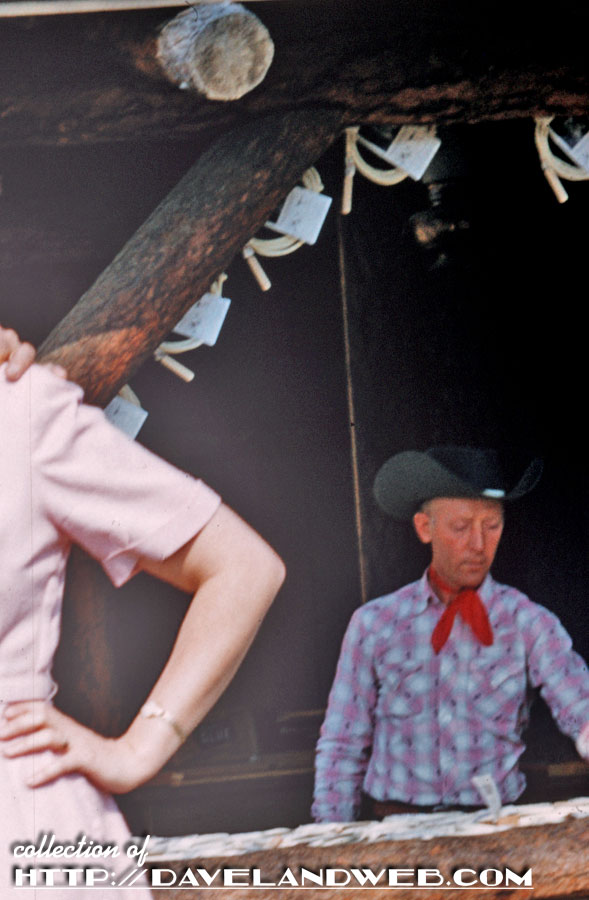 Two more later day images of Eddie that Steve supplied: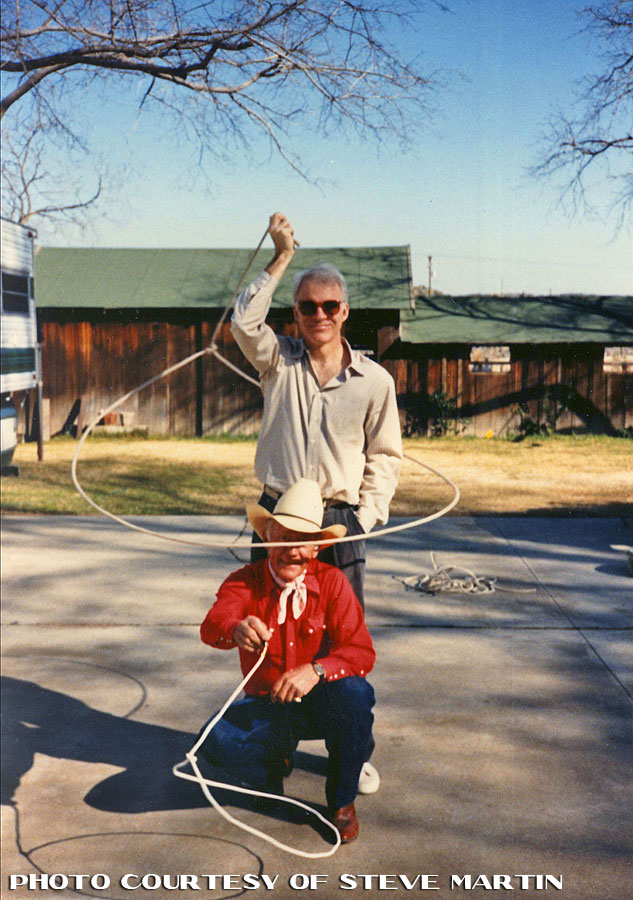 On another note, welcome to a new decade! I hope 2020 is a great one for you!
See more Disneyland Frontierland photos at my
main website.