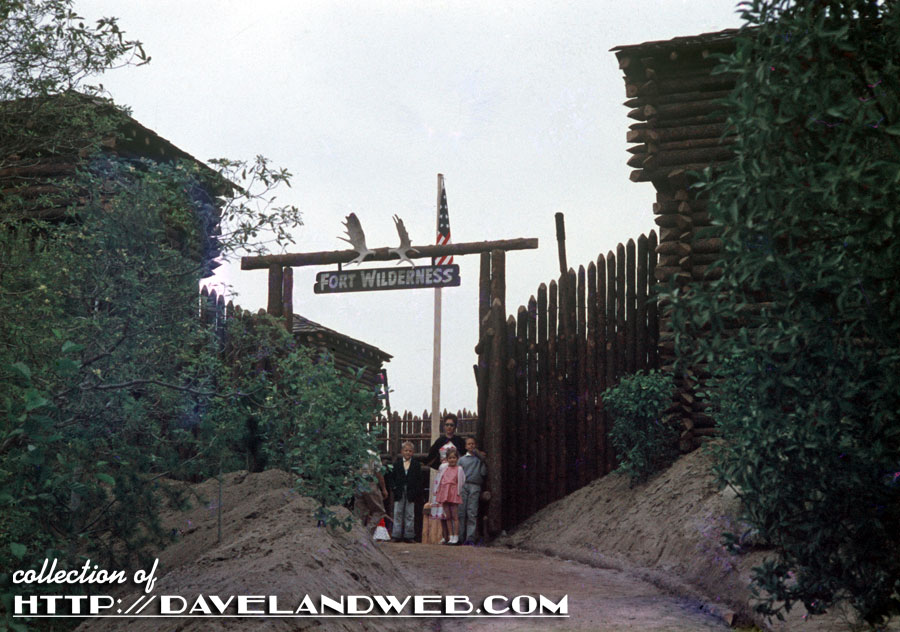 Friday is Fort Day, or at least at Daveland! Enjoy a rare inside view of Disneyland's Fort Wilderness, which once was a place of exploration. Image one is from June 20, 1956, about one month after the Fort first opened. Look at that family; I'd say they were satisfied with their visit and rated the Fort 2 thumbs up for fun!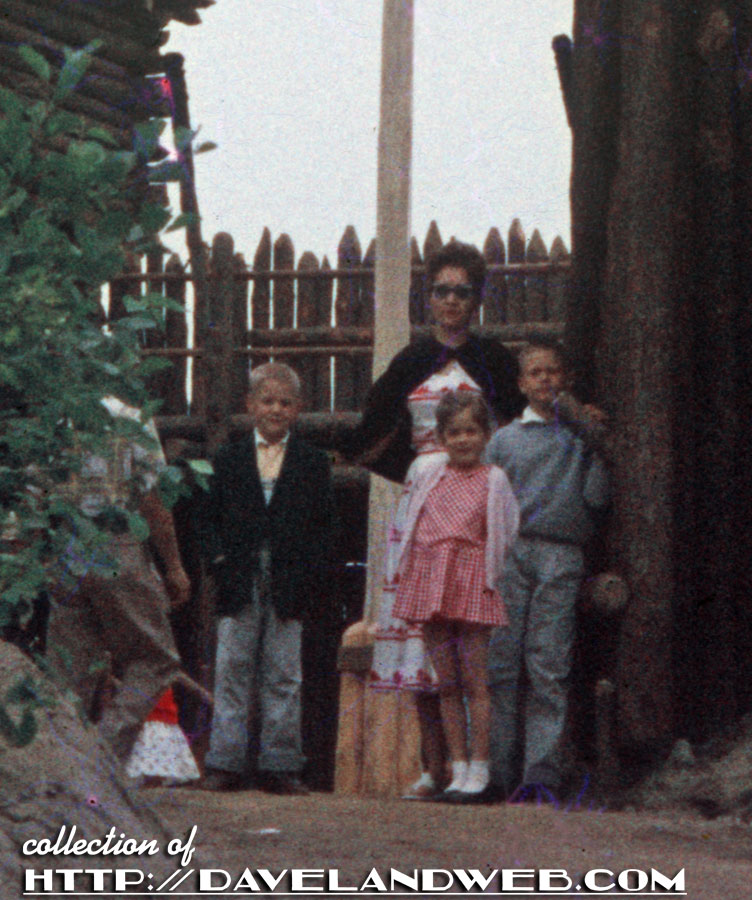 An early 1956 inside view of the Fort: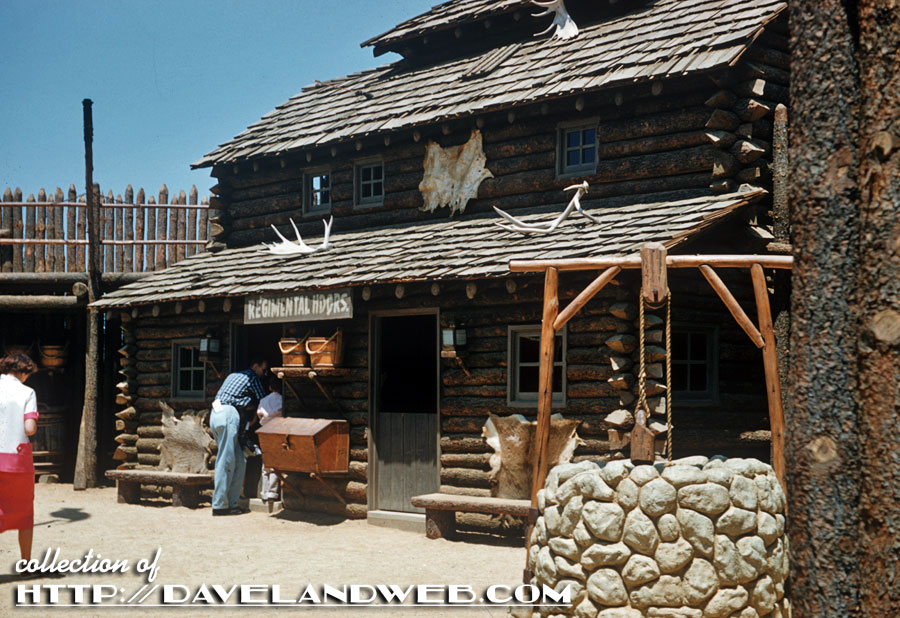 This one was shot from the Columbia as it navigated the waters of the Rivers of America: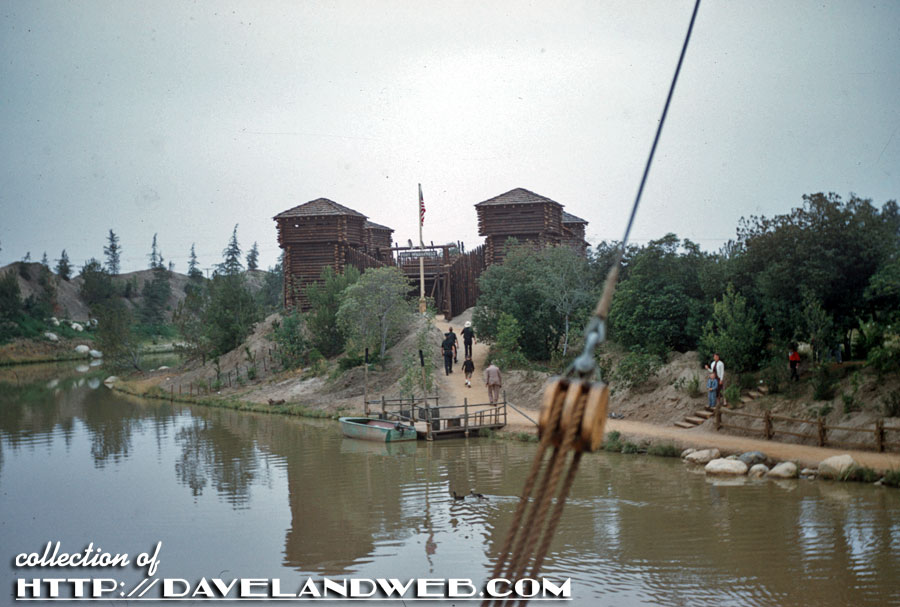 Zooming in to the party about to enter the Fort: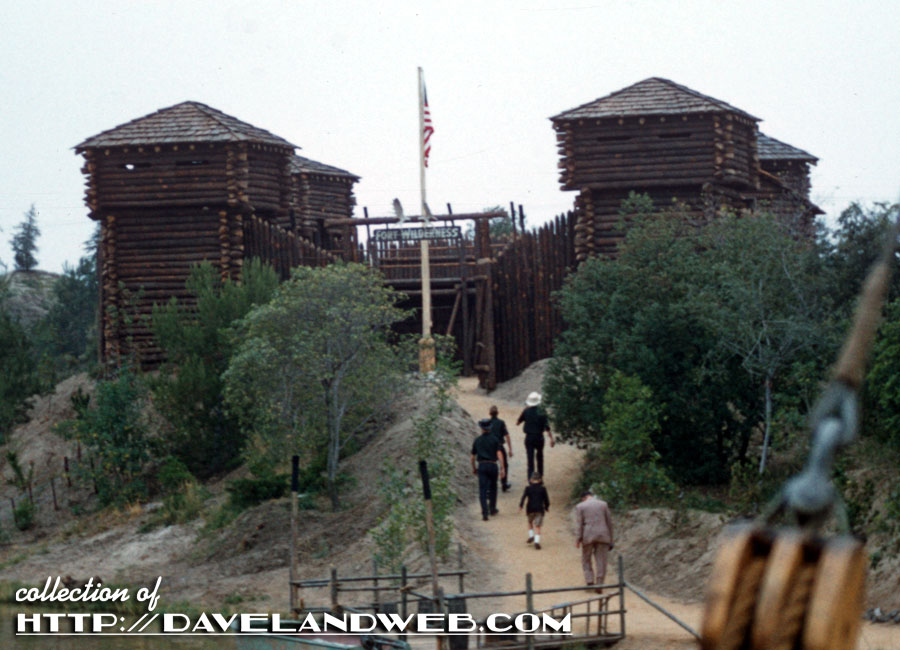 An undated 1950s exterior shot; note the Mark Twain smoke-stack on the right side of the shot: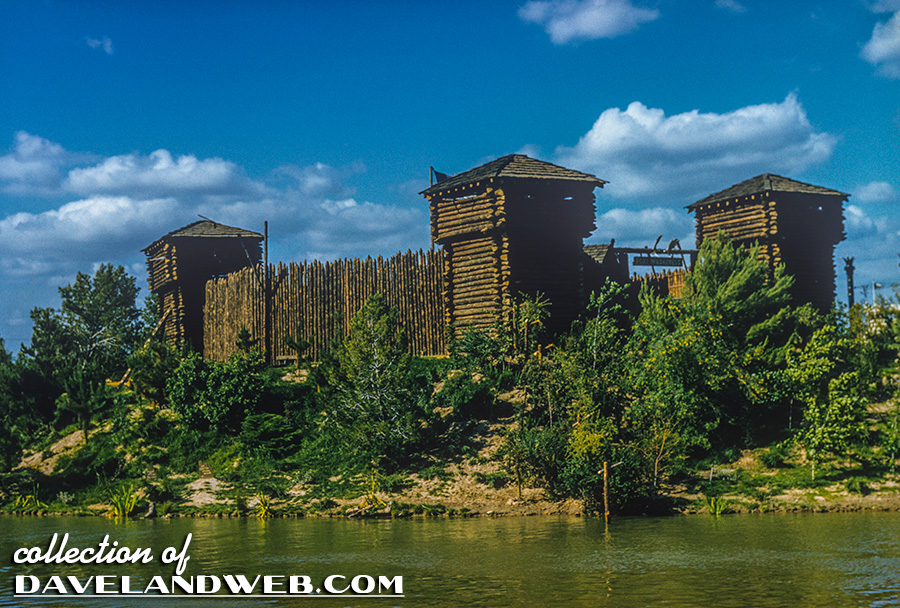 A little groundskeeping work being done in this 1957 image; it takes a lot of work to look this rustic!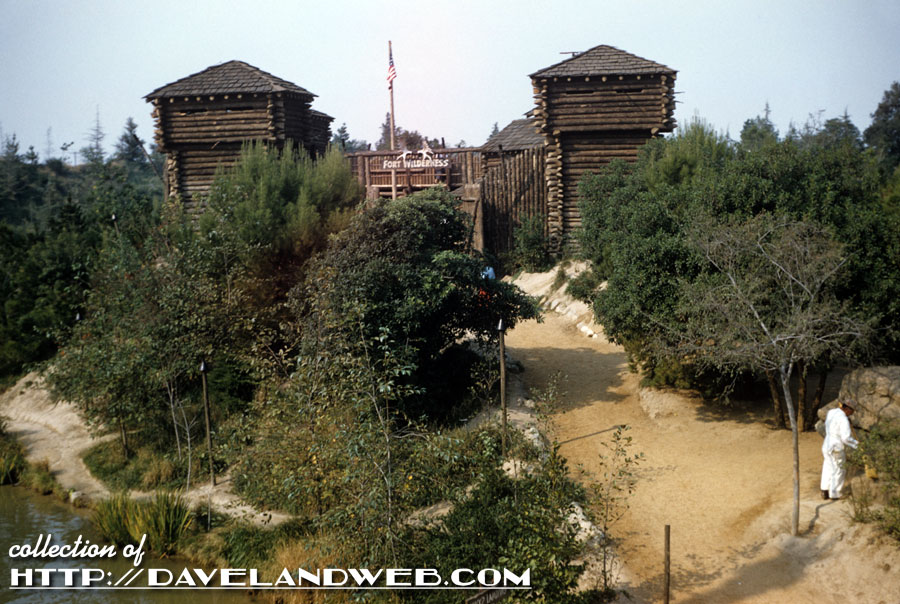 A 1957 interior shot: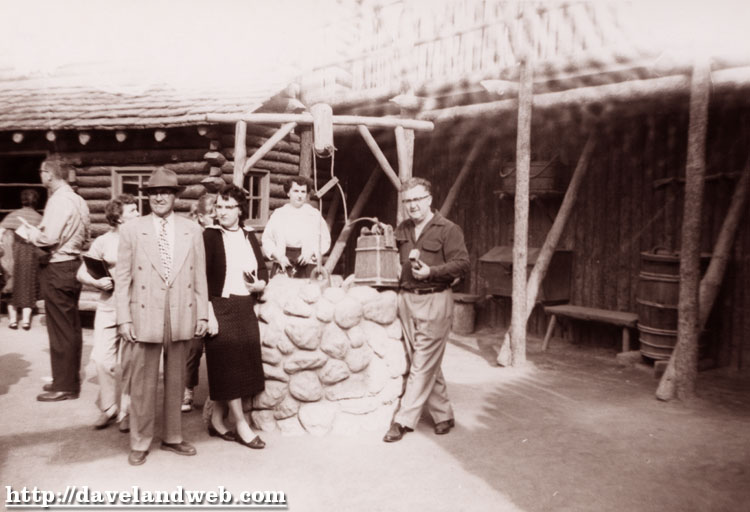 1957: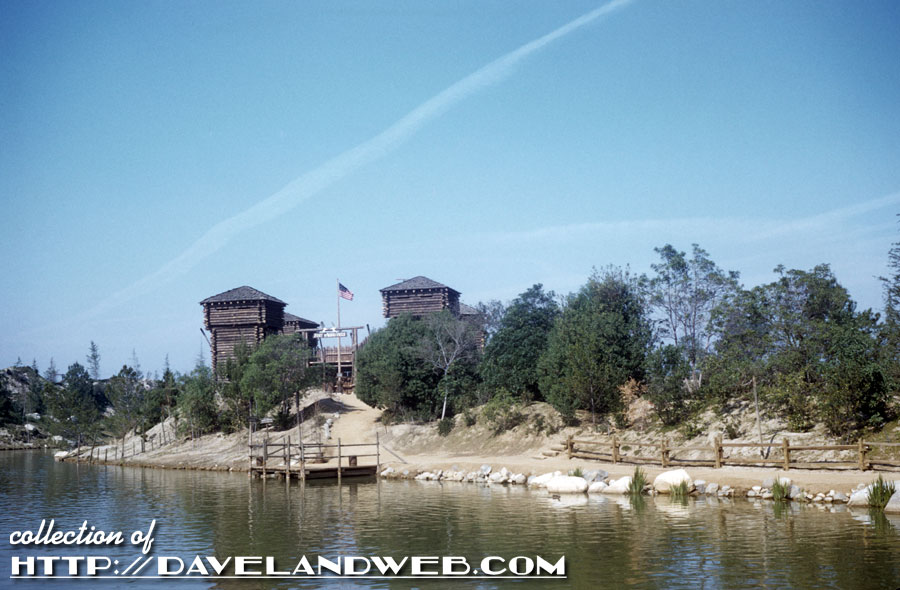 ...and of course a detailed view of the dock and entrance area: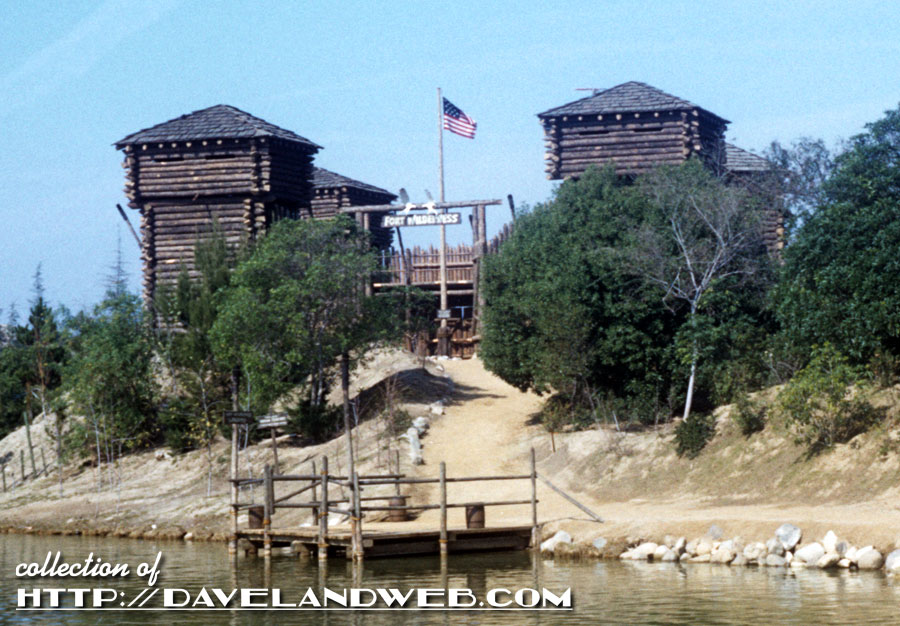 From March 1957; looks like some additional trees are awaiting to be planted.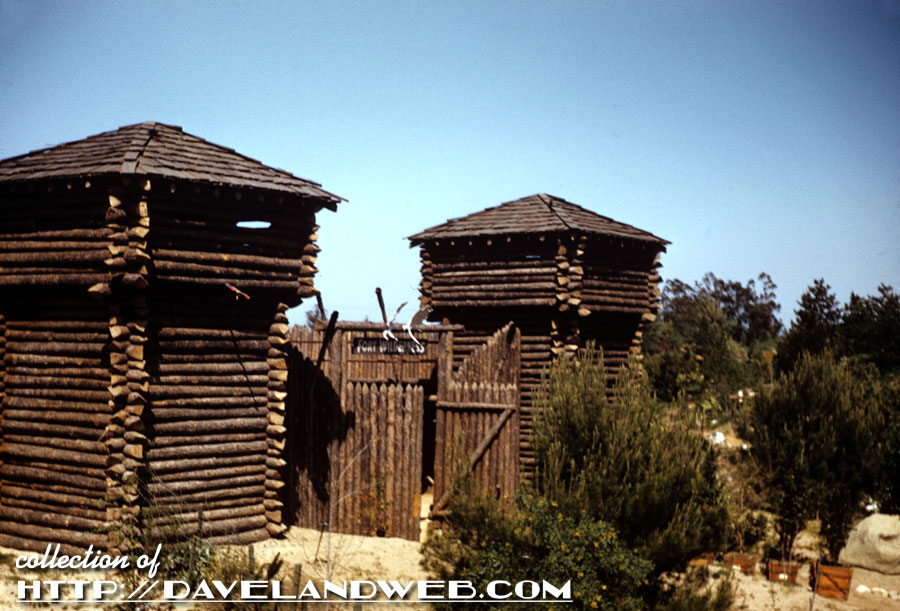 April 1958: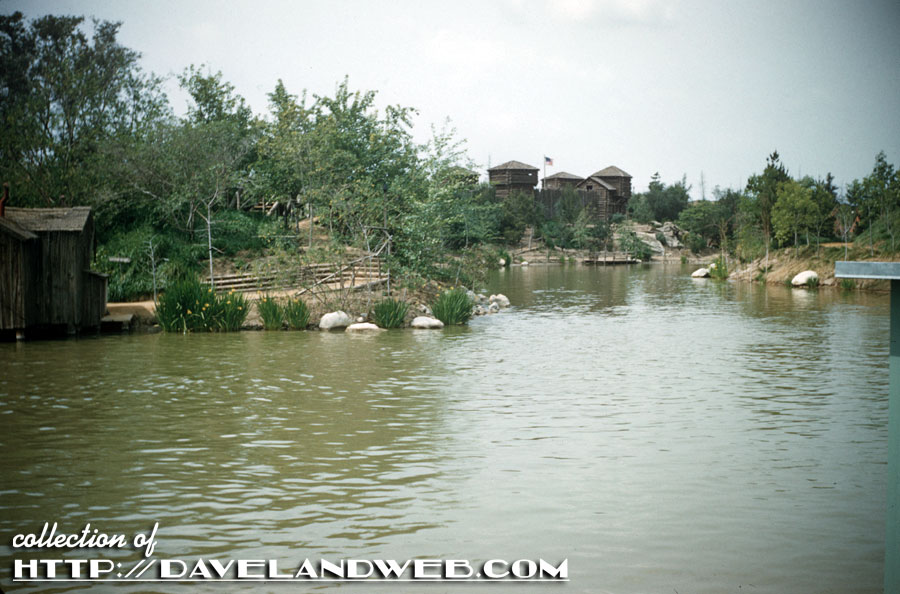 Also 1958: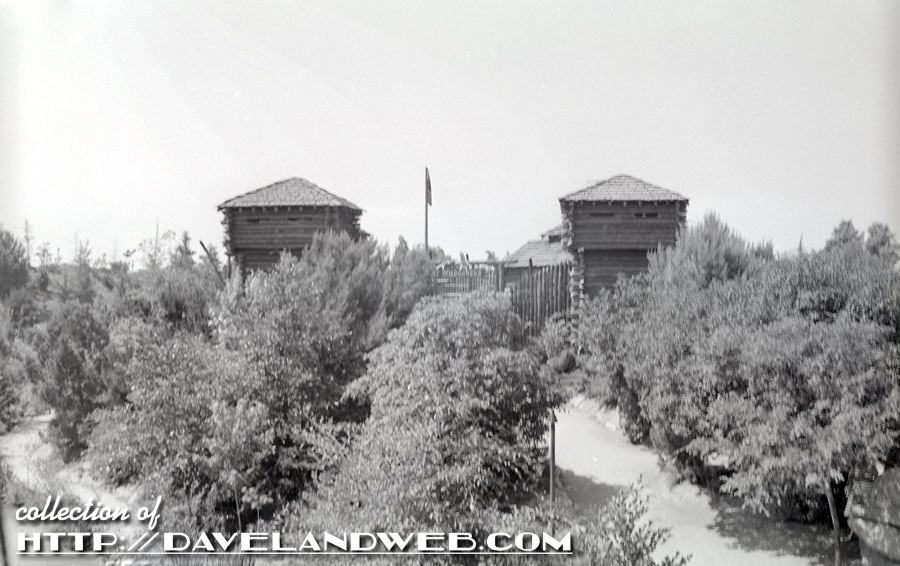 The Fort closed in 2003 and has not been reopened to the public since. A variation of the Fort (which looks like something from Home Depot) still exists, but is just a shadow of its former glory.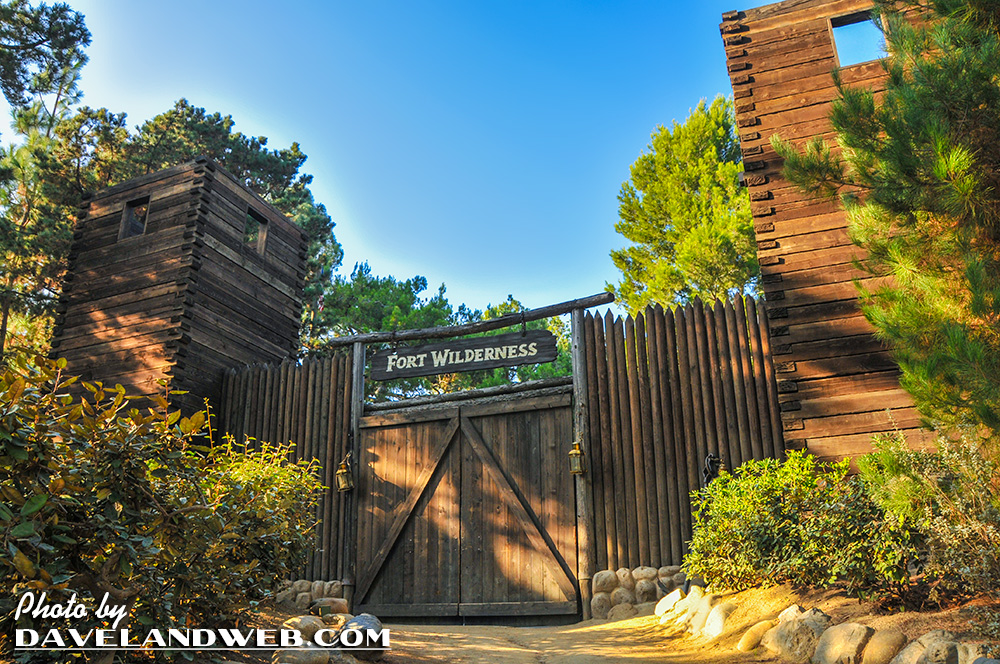 See more Disneyland Fort Wilderness photos at my
main website.
Follow my Daveland updates on
Twitter
and view my most recent photos on
Instagram
.