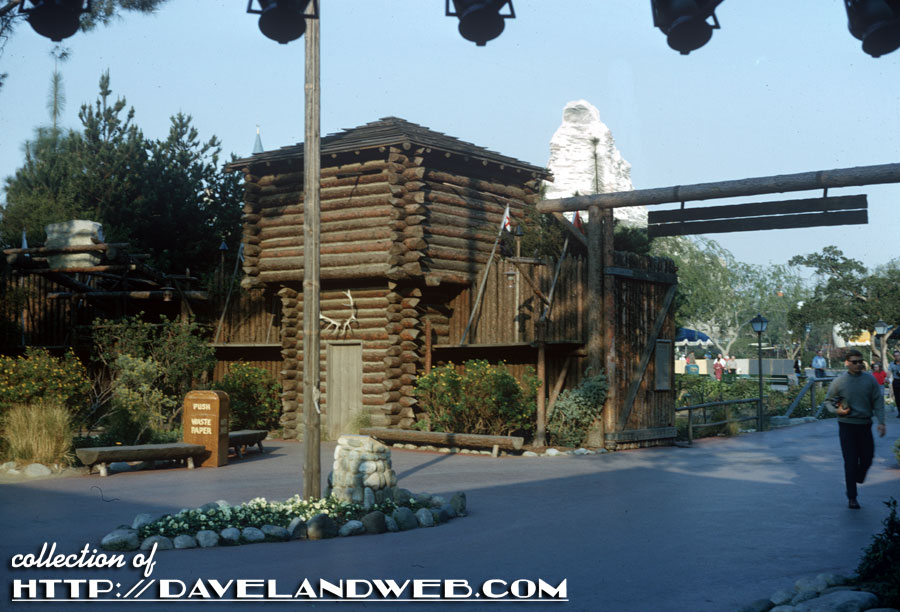 This February 1965 image brings up so many questions for me! If you look closely at the detailed view on the left, what the heck is that? Well, apparently Walt wanted his Frontierland to be authentic and ready for battle! It appears that there was a spring contraption inside the gates to Frontierland, ready to launch a giant boulder against the enemy. Perhaps parents with a triple-wide stroller, or maybe someone who left their gum on the pavement. Whatever the reason for it, I do not believe this boulder is still there.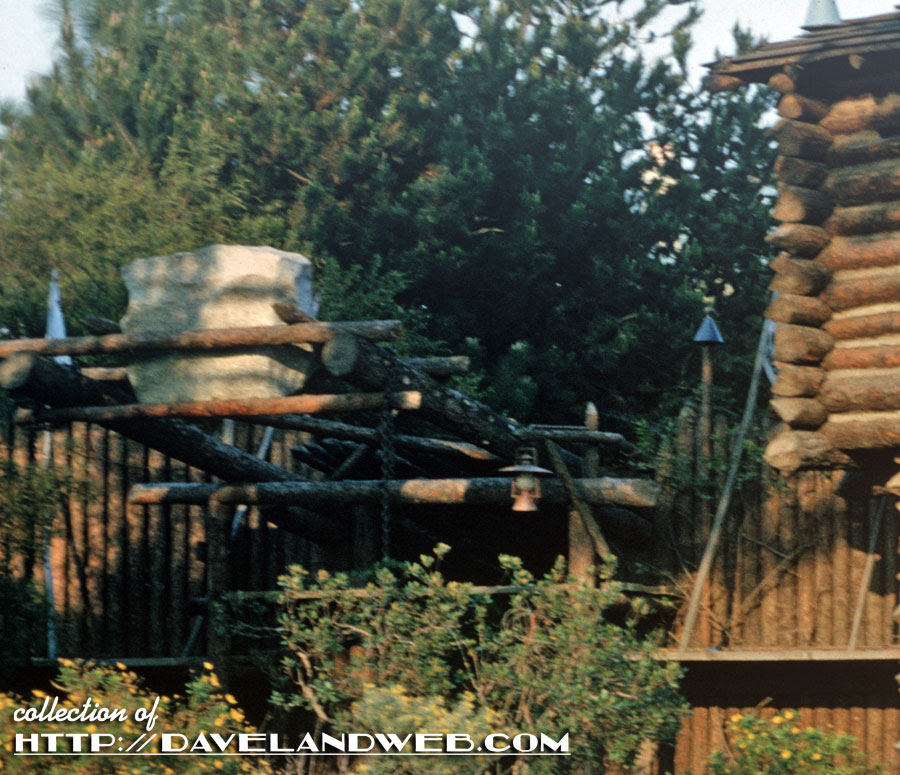 This 2011 shot shows no boulder or springy contraption, just some "ammo," flags, ladders, and lanterns. What I really want to know...did that contraption actually work? Boy, that would have been more fun to watch it in action than seeing the drawbridge get lowered.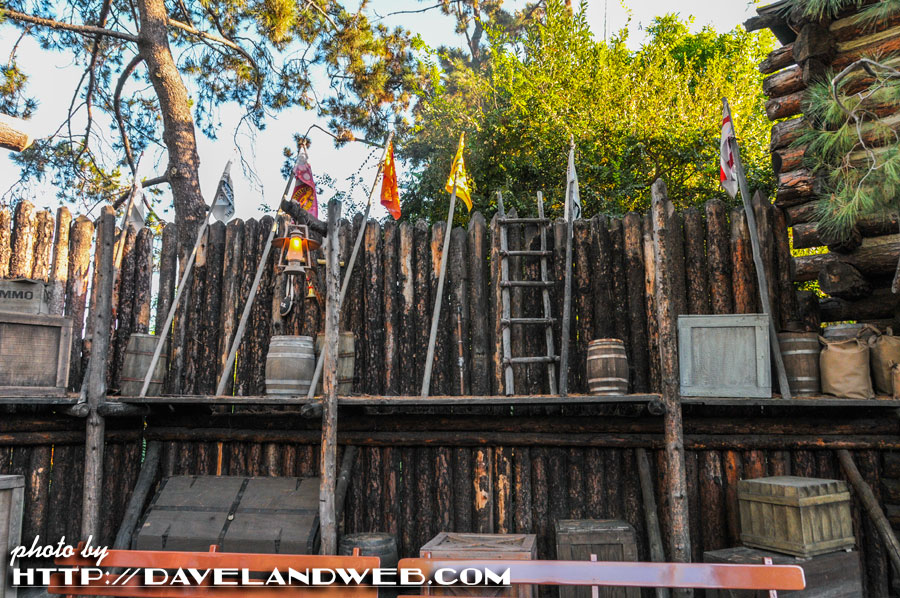 Zooming into the right side of the shot, it appears that there is some construction going on in Central Plaza. Not sure for what; it's too early for "New" Tomorrowland.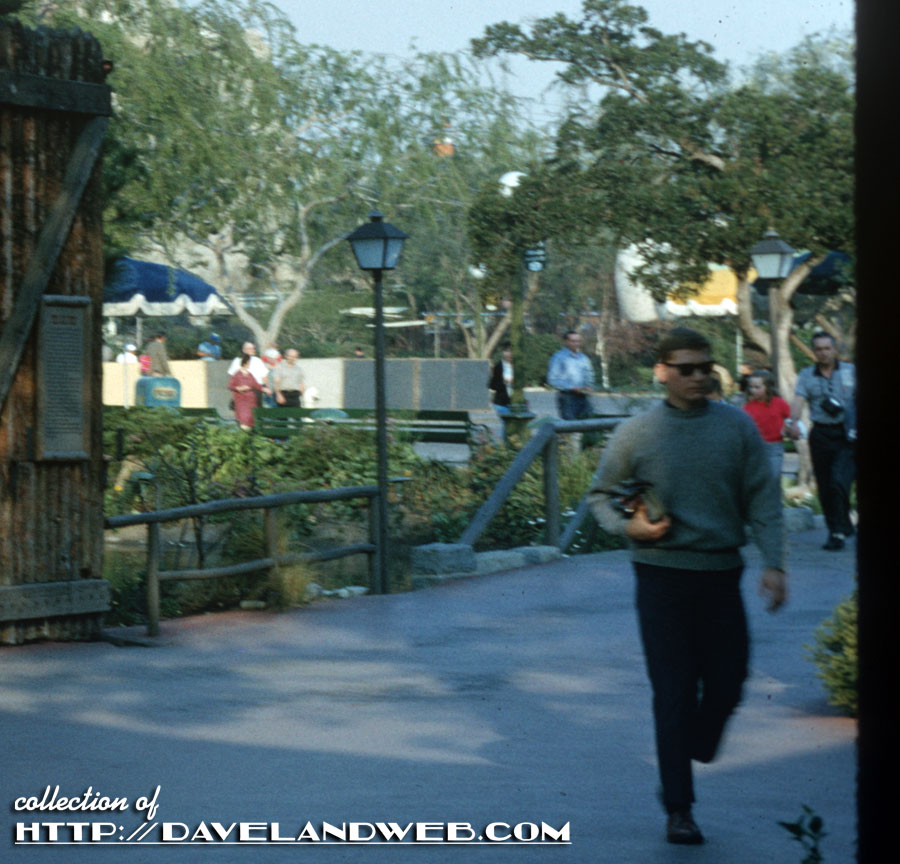 See more Disneyland Frontierland photos at my
main website.
Follow my Daveland updates on
Twitter
.