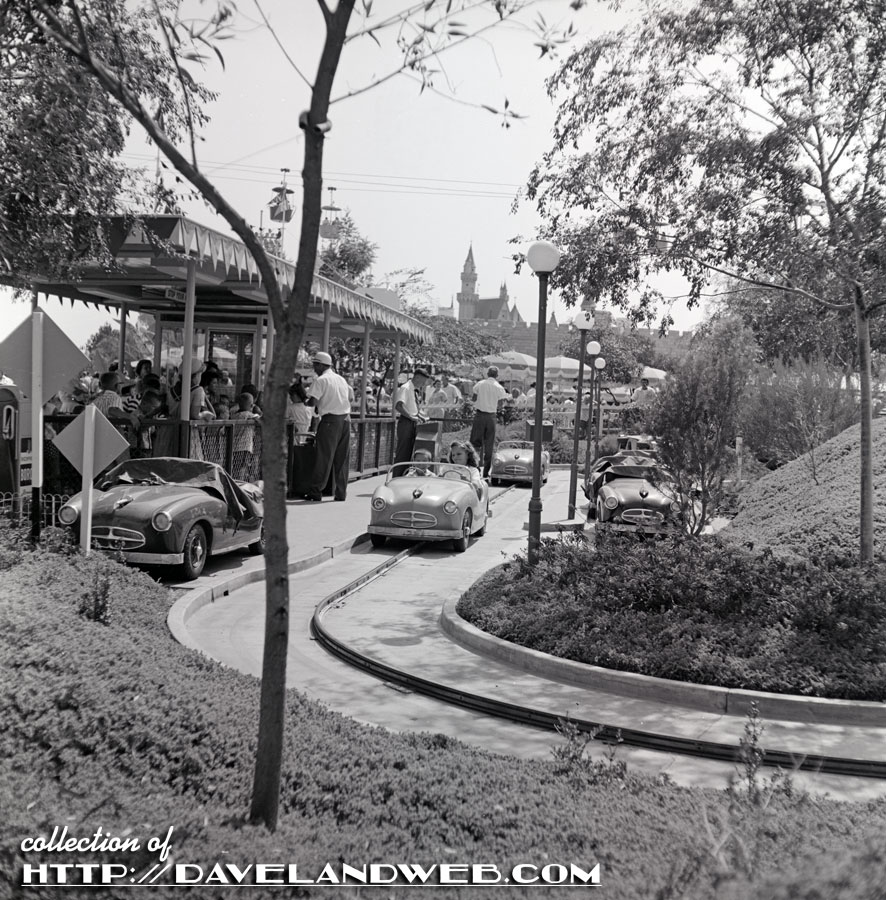 Hard to believe, but at one time Disneyland had three Autopia attractions: the main one, the Junior Autopia, and the Midget Autopia. This summer 1959 image yields a few fun detailed views. You can just see this little girl smugly pulling rank on her younger brother and loving it!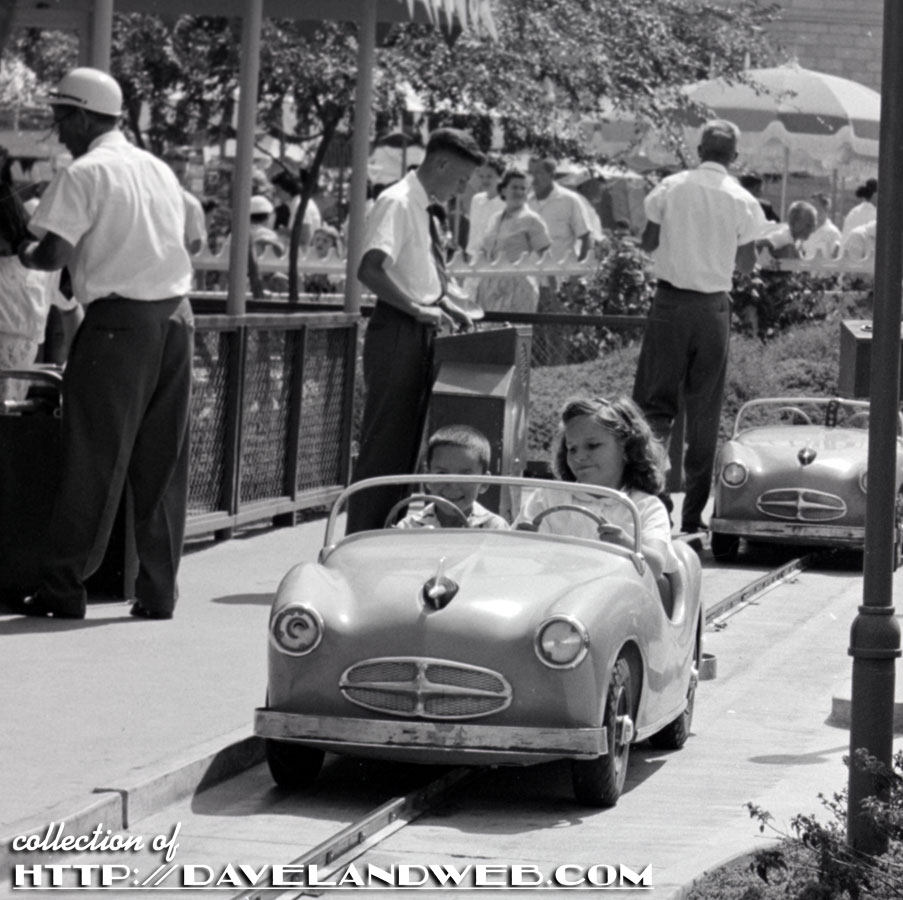 Looks like a broken headlight!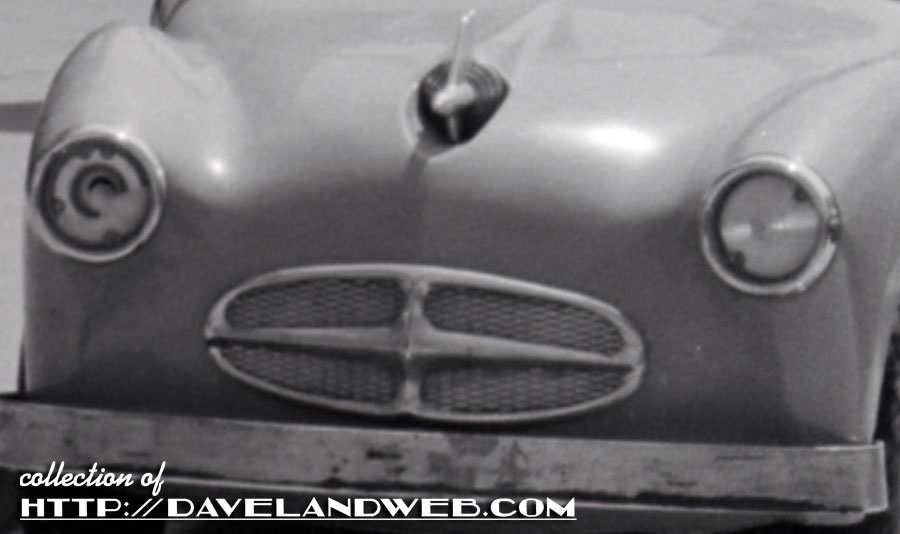 A vehicle under a tarp, waiting to be put into circulation: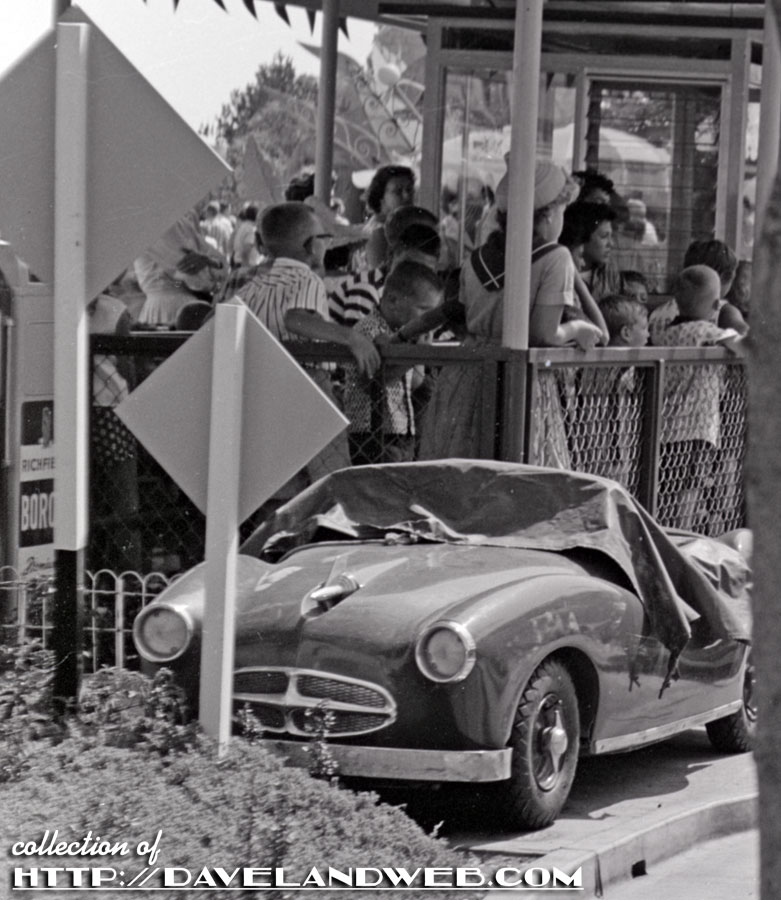 A previously posted trio of color shots from February 1960. I am pretty sure these girls were the inspiration for the "Redrum" twins from "The Shining."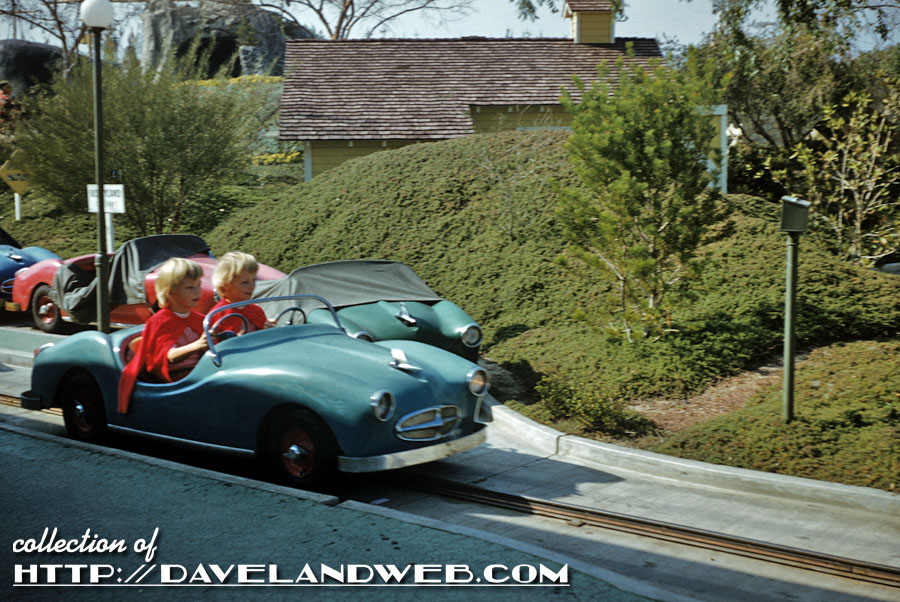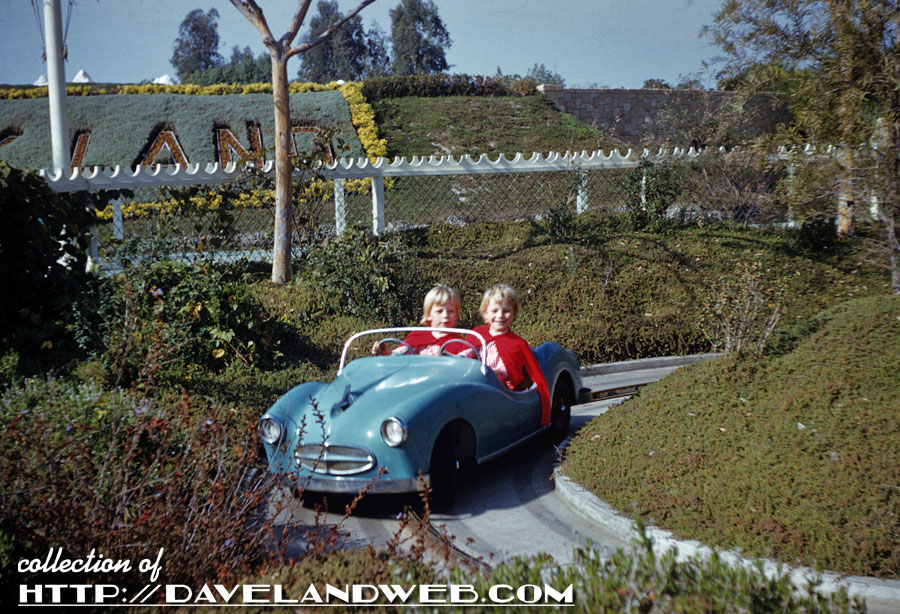 There they go, cruising off into the depths of evil and depravity.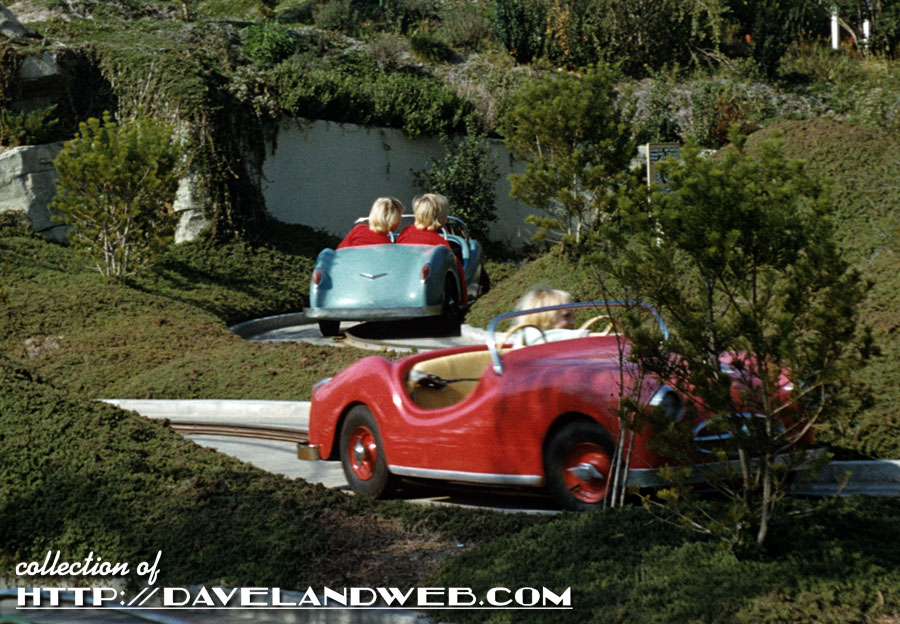 The Midget Autopia went away in 1966, and was donated to Walt's home town of Marceline.
See more vintage Disneyland Midget Autopia photos at my
main website.