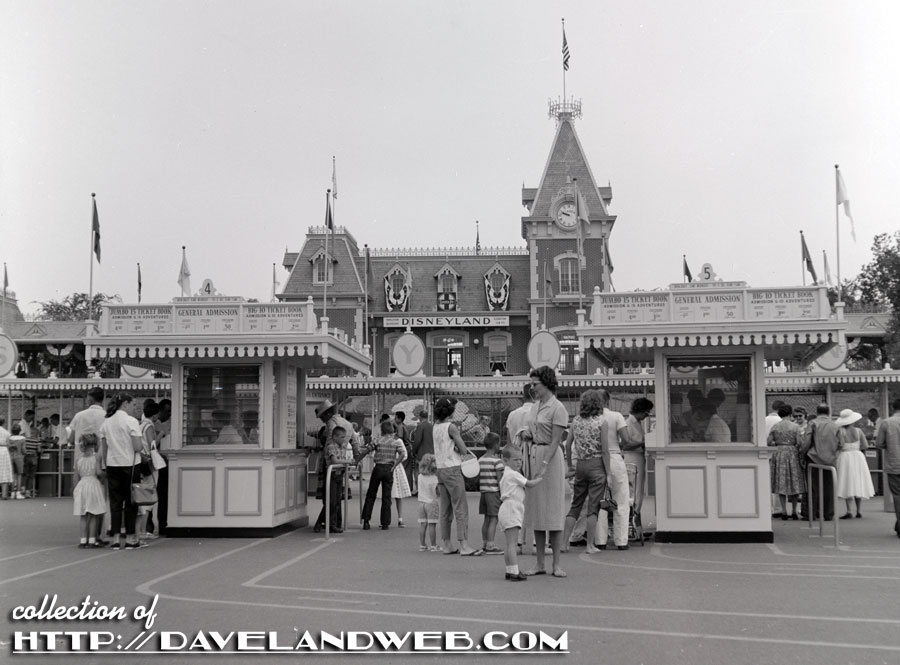 Two more negatives from my black and white 1959 (I believe) set today, beginning with the entrance to the Park. Gotta' zoom into the ticket booth to see that FABULOUS prices! People of today, try not to faint...yes, $1.25 for general admission.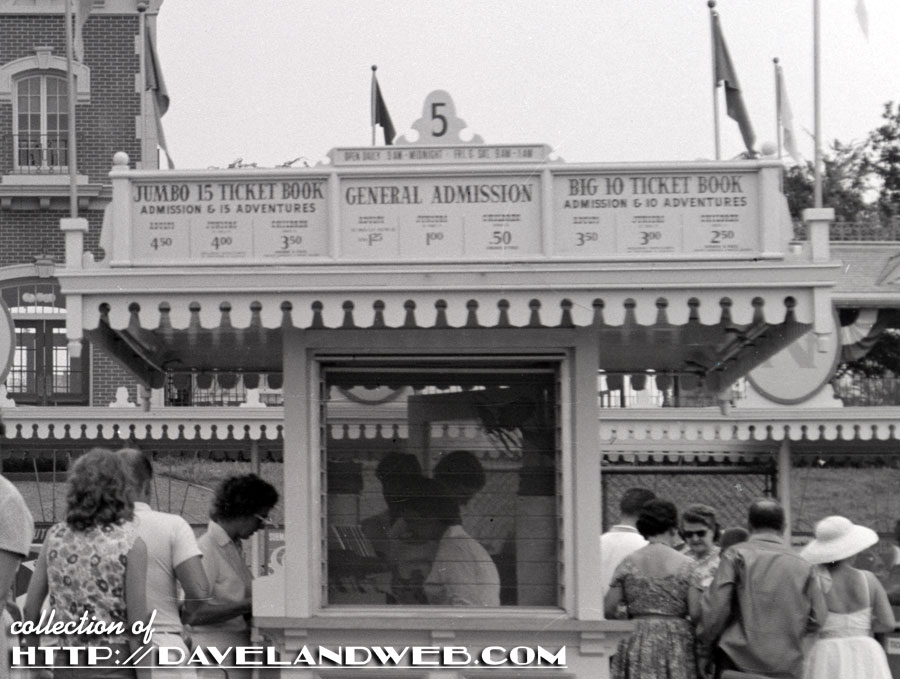 Looks like 15,000,000 for the Main Street Train Station population figure; I wonder if they ever update the elevation? Does global warming change that, too?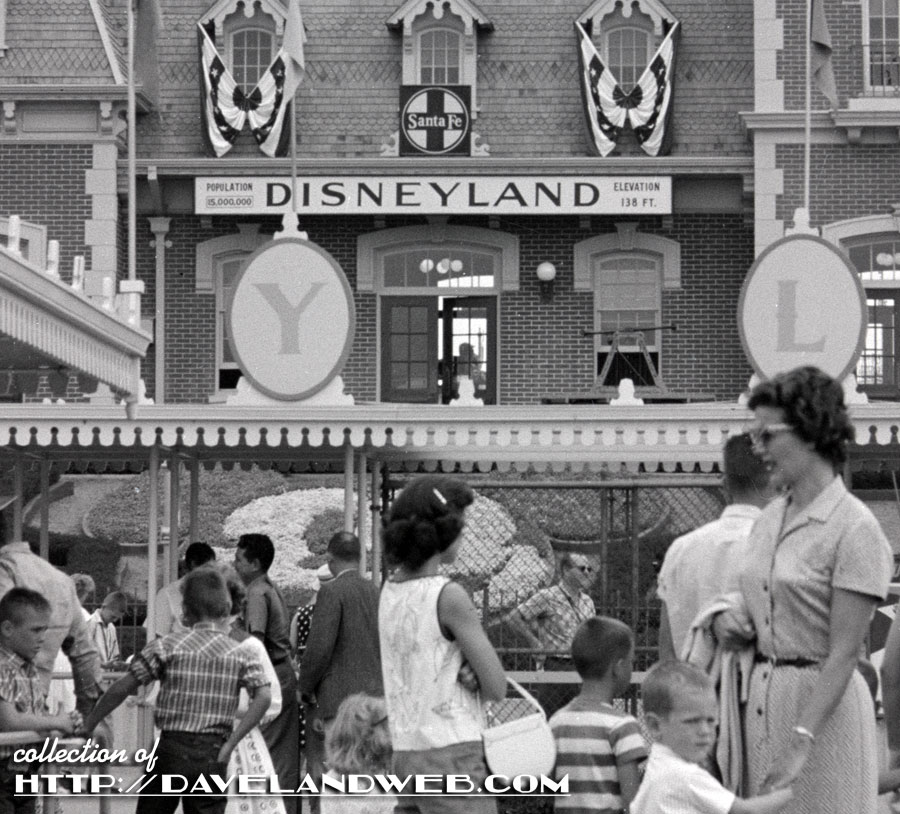 Moving over to Town Square, a great shot of City Hall...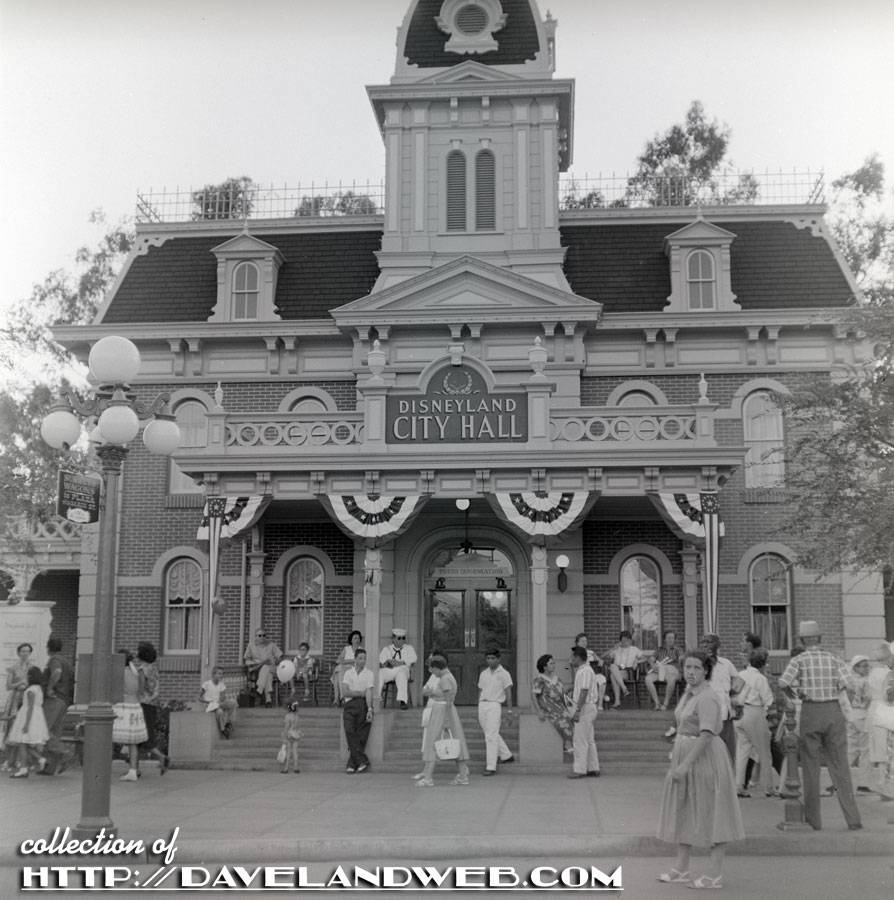 …and those
historic doors that I posted about recently
. Guests just seem to be content hanging out here. A sailor doing some people watching, another guy taking a little smoke break (in Town Square?!?), and a few women taking a load off their feet.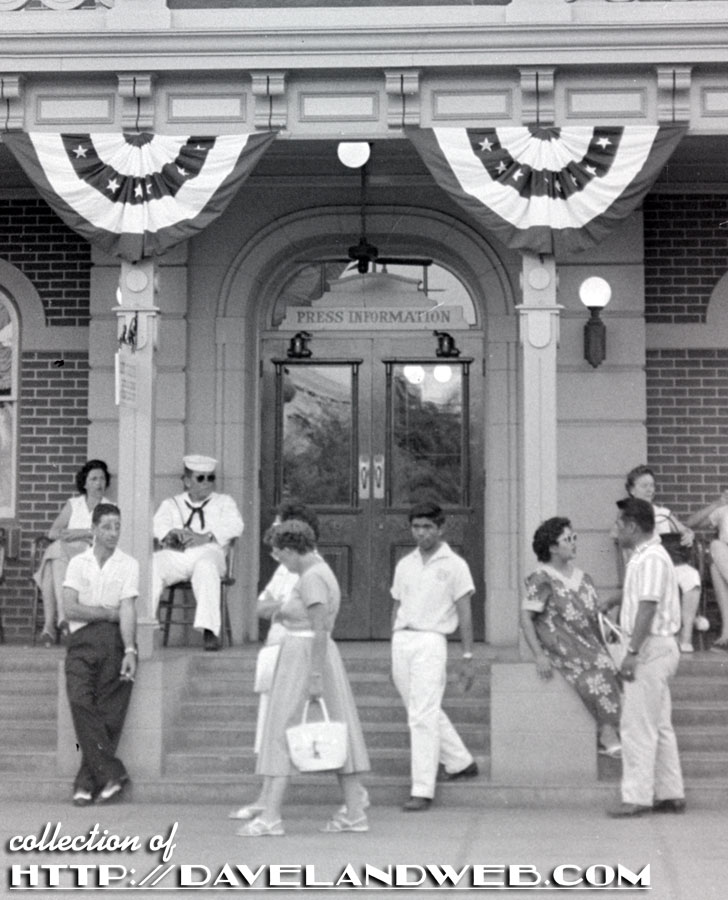 See more photos at my
main website.
Follow my Daveland updates on
Twitter
.