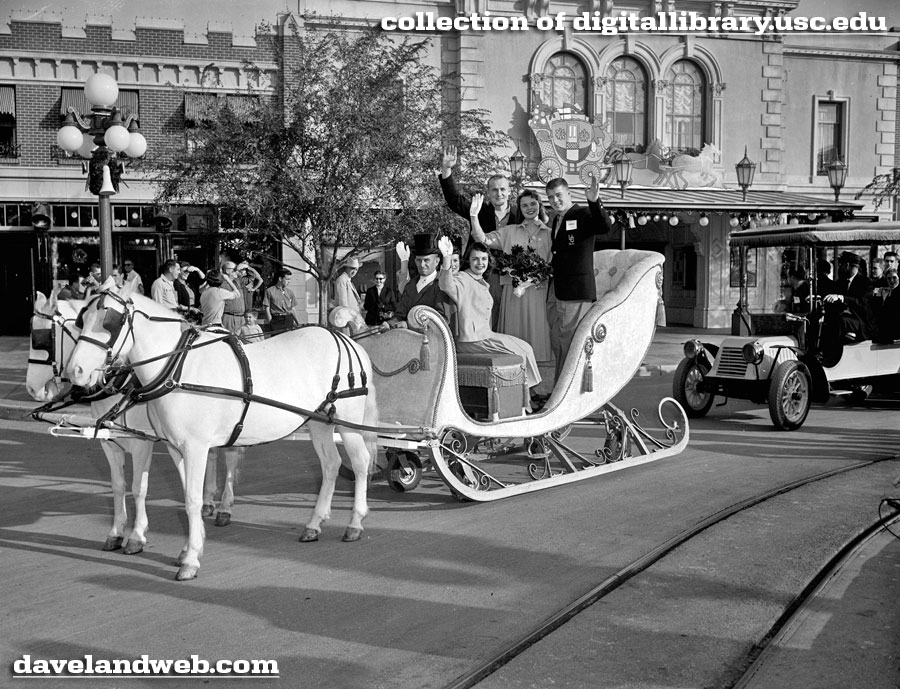 Fifty-six years ago today on January 1, 1958, the annual Rose Bowl game pitted The Ohio State Buckeyes against the Oregon Ducks (also known as the Webfoots). Although Oregon lost the game (10-7), at least they had a day of fun at Disneyland. Thanks to these photos from the
USC digital archives
, you can see the Oregon team as they toured the park on December 23, 1957.
On the left is Jack Crabtree, Oregon's quarterback that was named the Rose Bowl Player of the Game. He was one of only two players in Rose Bowl history from a losing team who won the award outright. Next to Jack is Tournament of Roses Queen Gertrude "Trudy" Wood.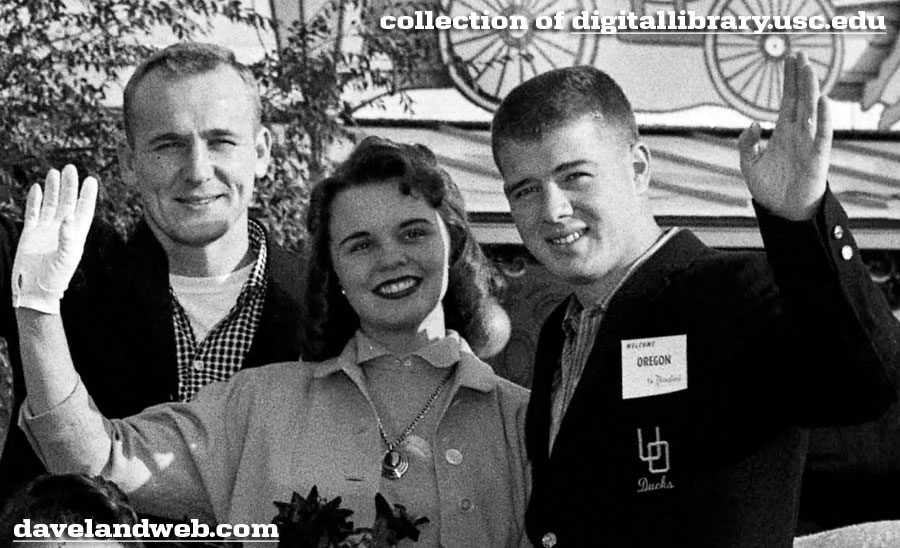 Trudy is all smiles as she is being helped by one of the players.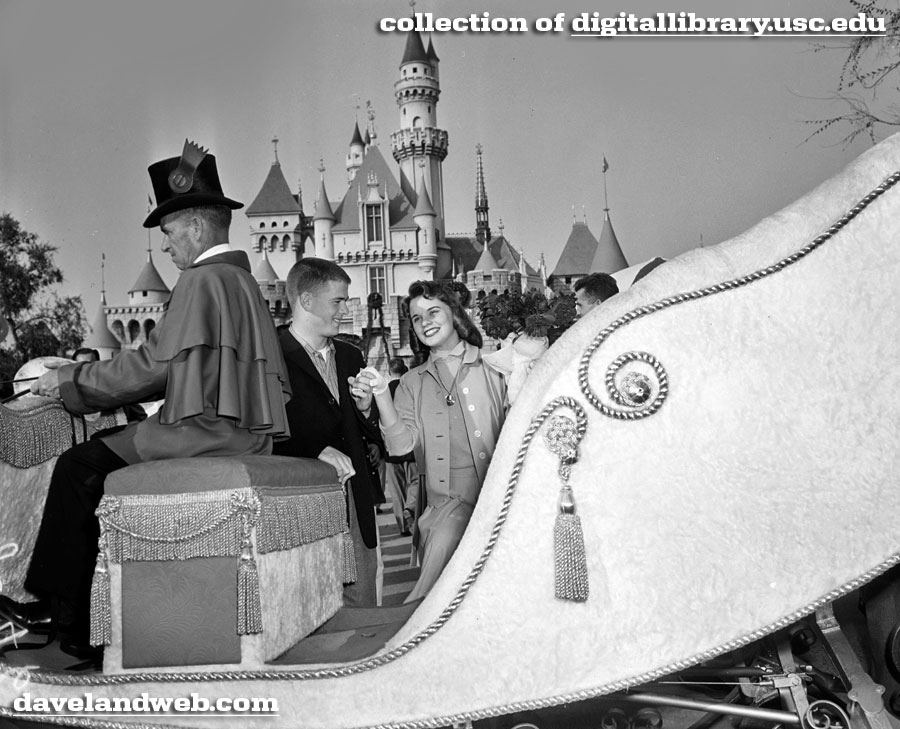 Queen Trudy and her court pose with the Ducks in front of the Castle.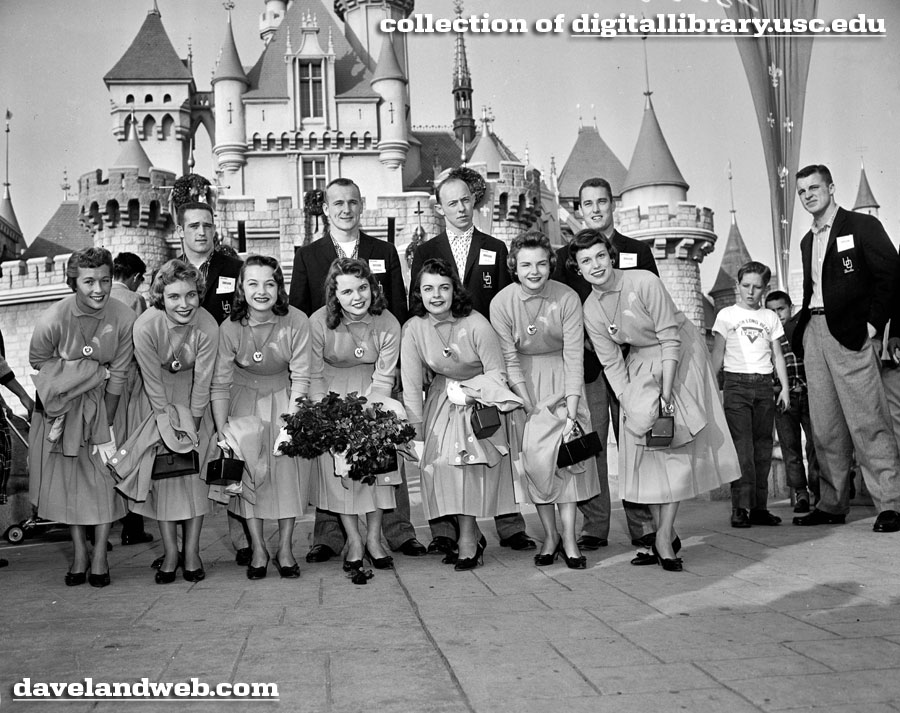 Note the matching necklaces and bracelets that the girls are wearing.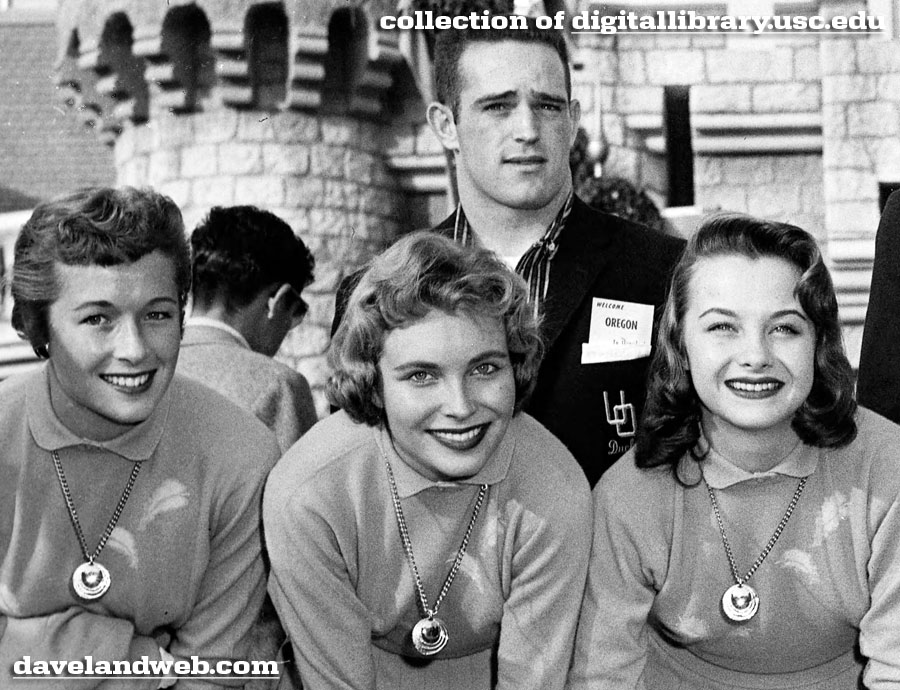 The best part of the photo is the little boy with the North Long Beach YMCA t-shirt on. His expression is very Beaver Cleaver. "What are all those dumb girls doing here?!?"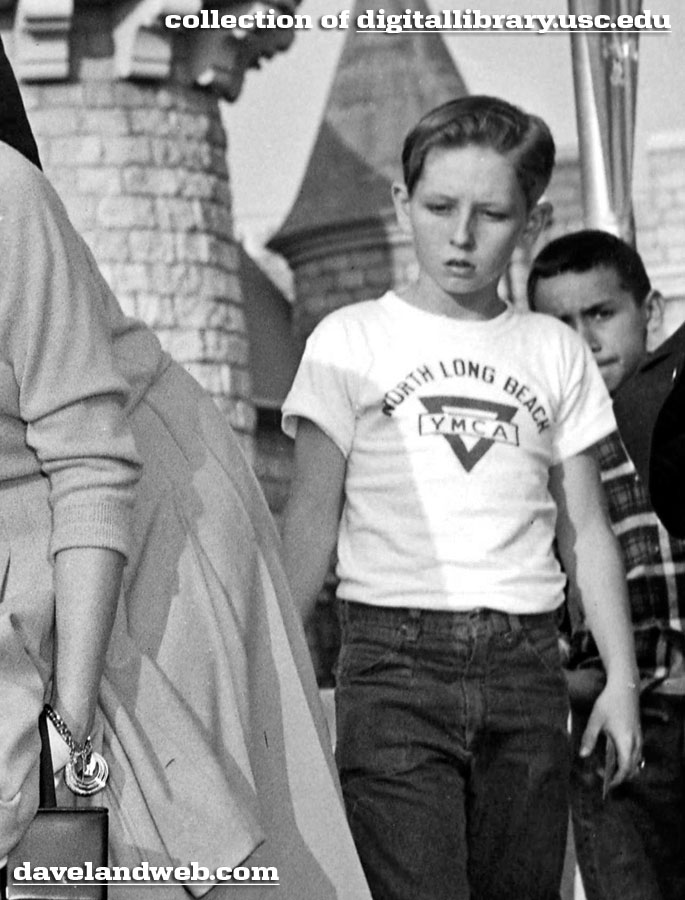 Oh Trudy...don't let any of the cast members see you precariously posed on the back of the Casey Jr.!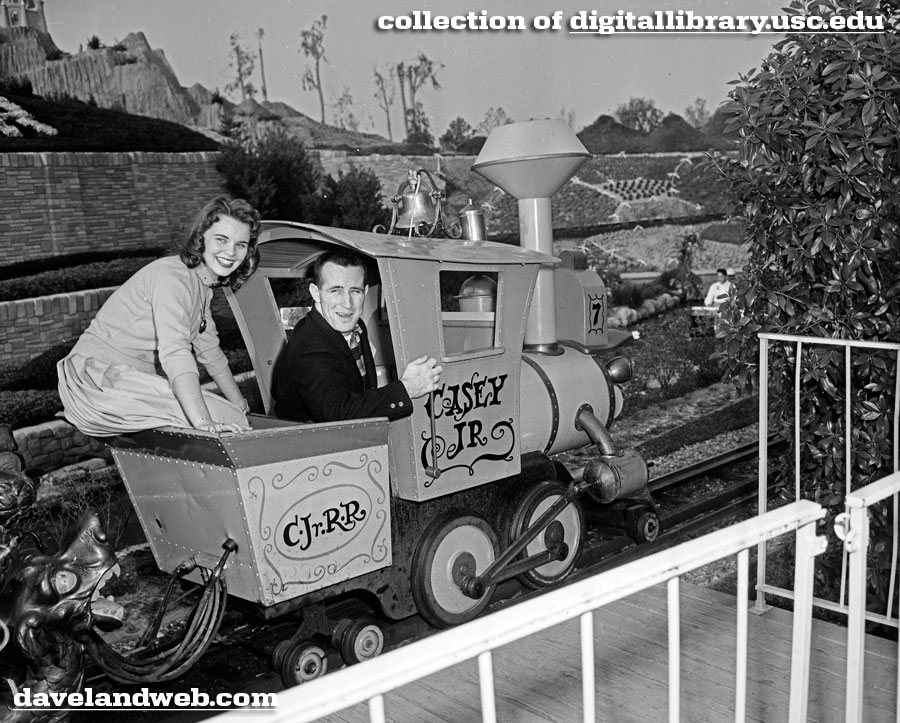 Soaring off to Neverland aboard Peter Pan's Flight: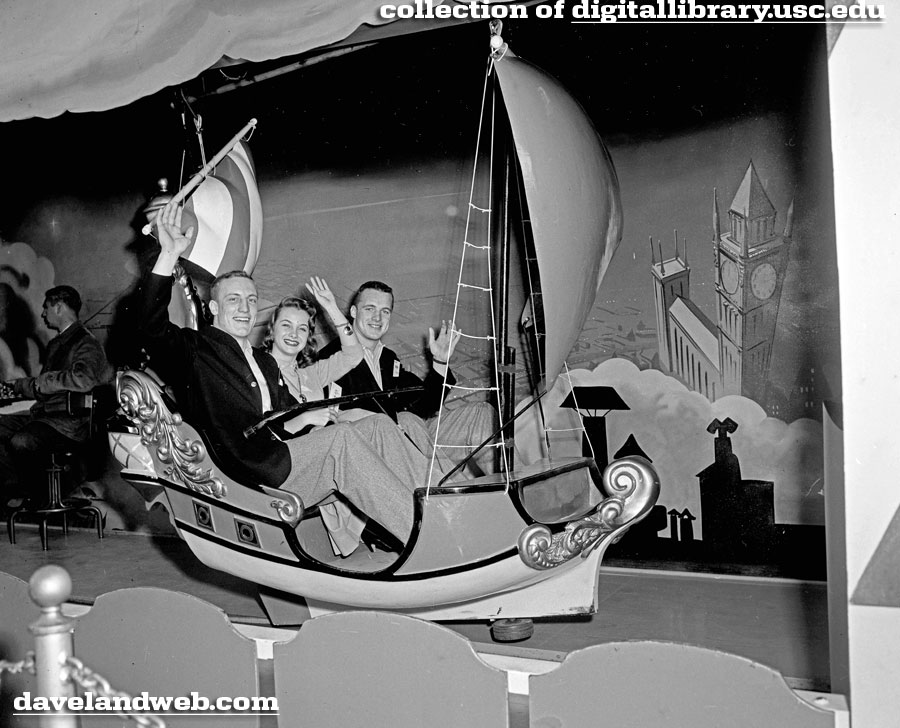 All smiles and waves from the E.P. Ripley. I sure hope the one guy got off the train before it started moving! This would be a Disney attorney's nightmare.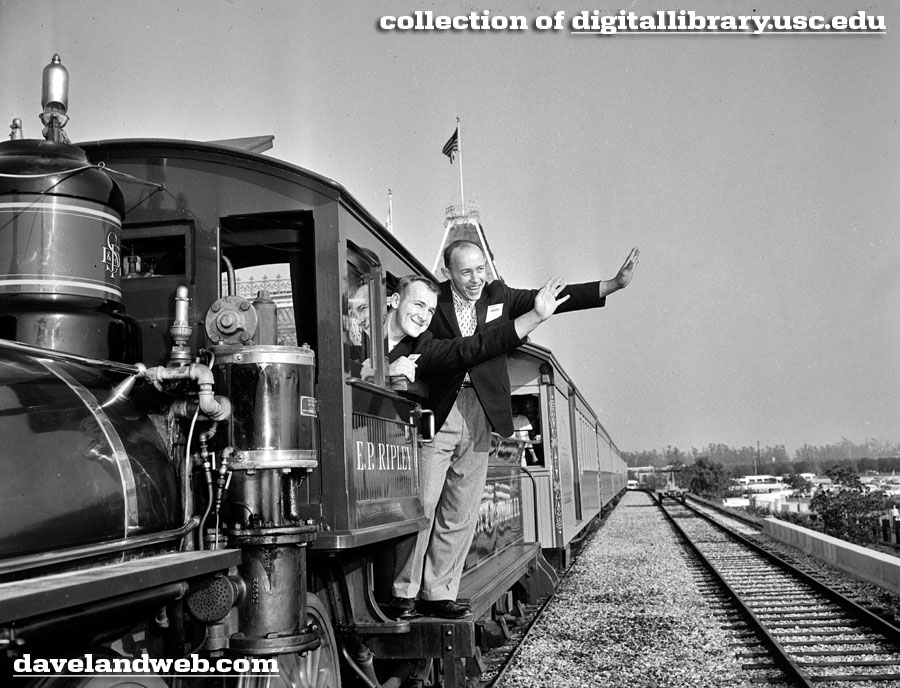 These poor fellows were left behind and forced to use the Kalamazoo Handcar for the Grand Circle Tour.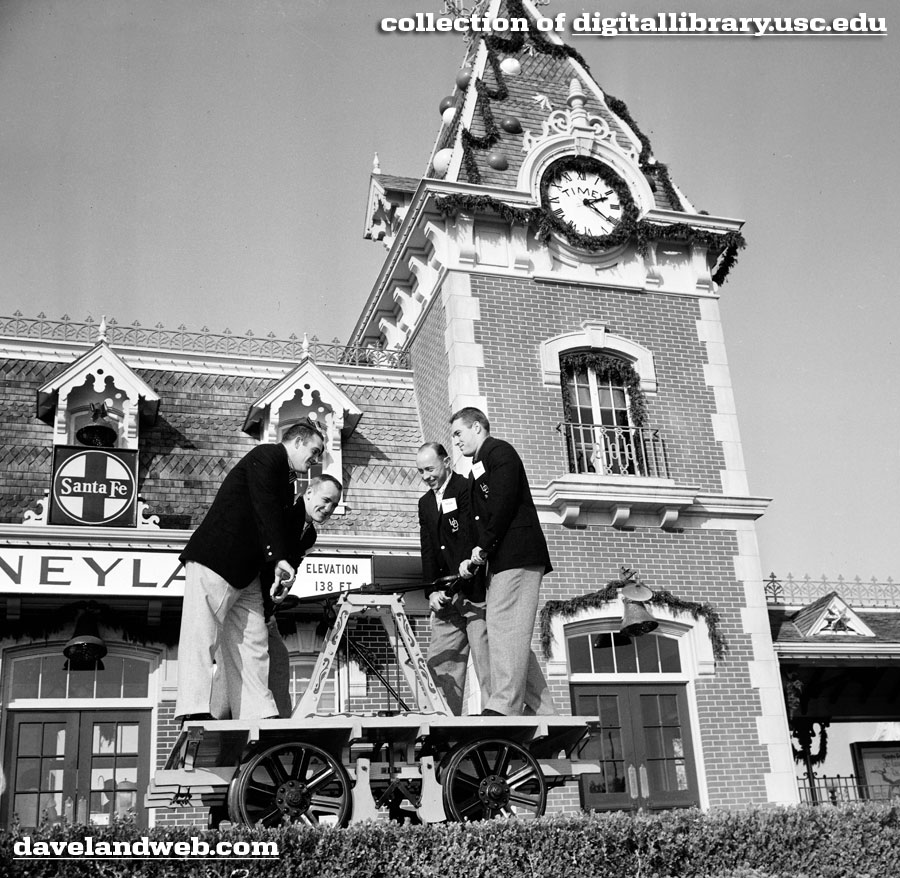 Perhaps this is why Oregon lost; they were too pooped to pass.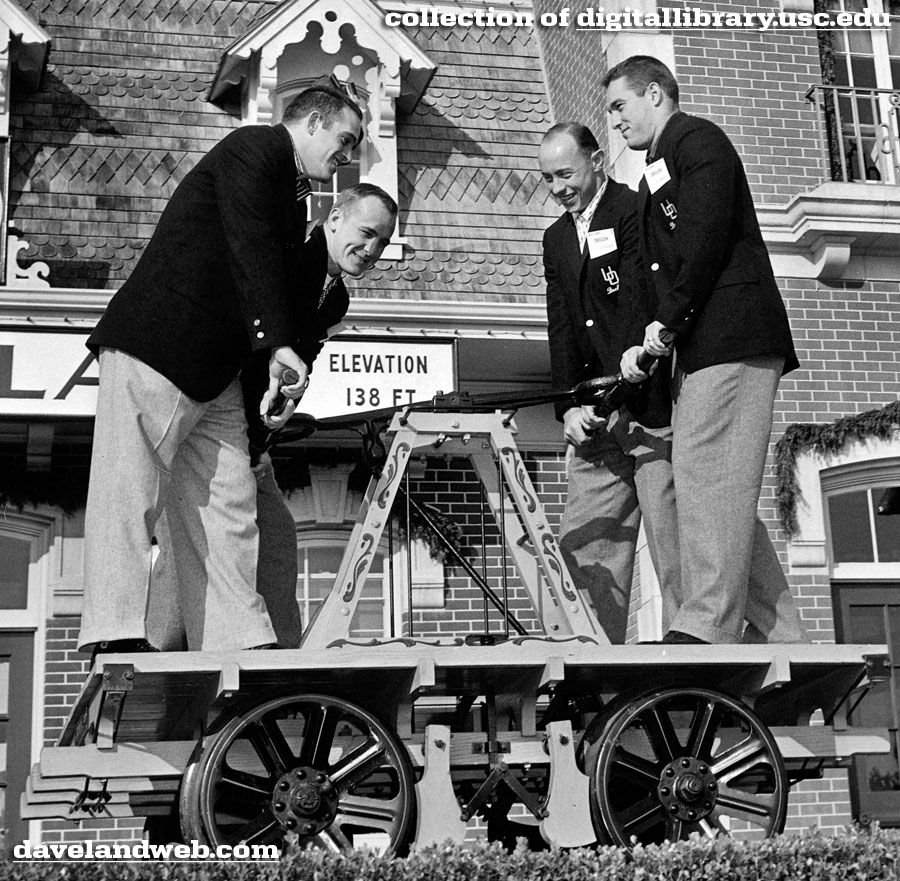 See more vintage & current Disneyland photos on my
main website.
Follow my Daveland updates on
Twitter
and view my most recent photos on
Flickr
.