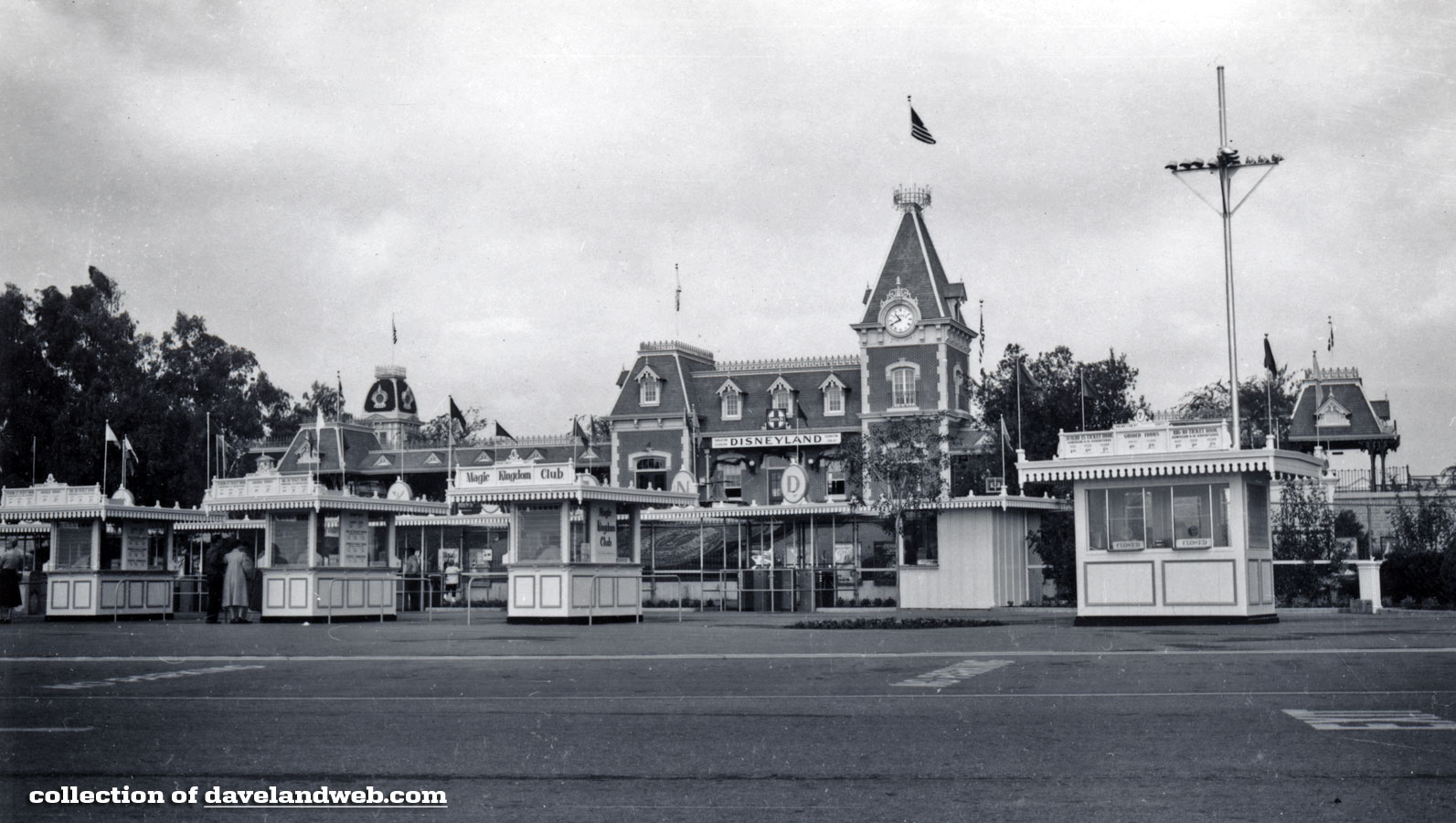 It's Christmas at the Park, circa December 1959, and the garland is strewn along the Main Street Train Station. At the entrance, you can see the special ticket booth for the Magic Kingdom Club, which was the forerunner for an Annual Passport program. It was begun two years earlier and allowed organizations to purchase memberships for their employees, encouraging families to visit the parks by giving them discounts.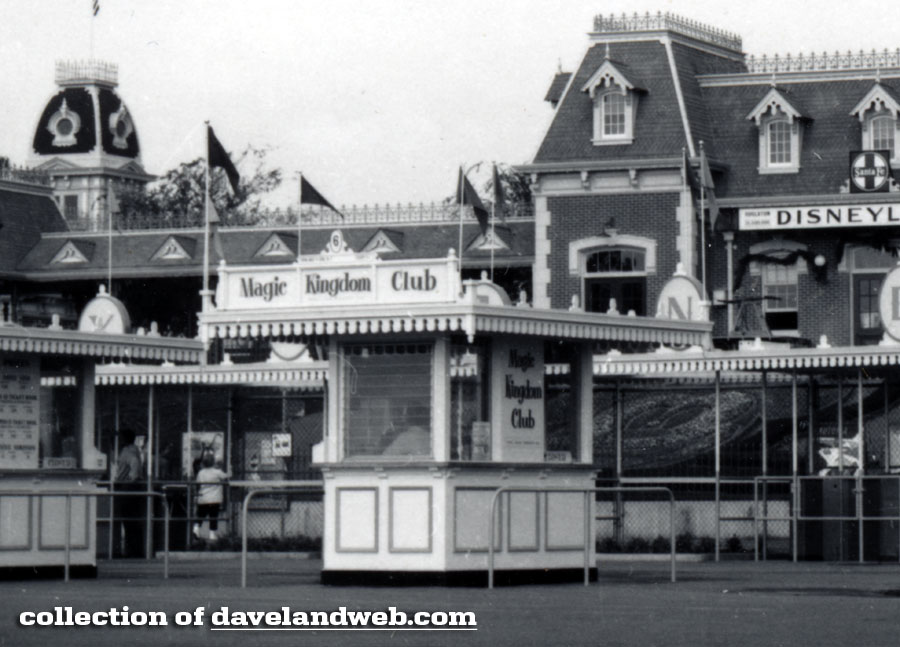 According to the Main Street Train station, attendance had reached 18,000,000. That's 4.5 million per year! The Kalamazoo Handcar is featured prominently in front, above the Mickey floral. During my last visit, the handcar was not on display.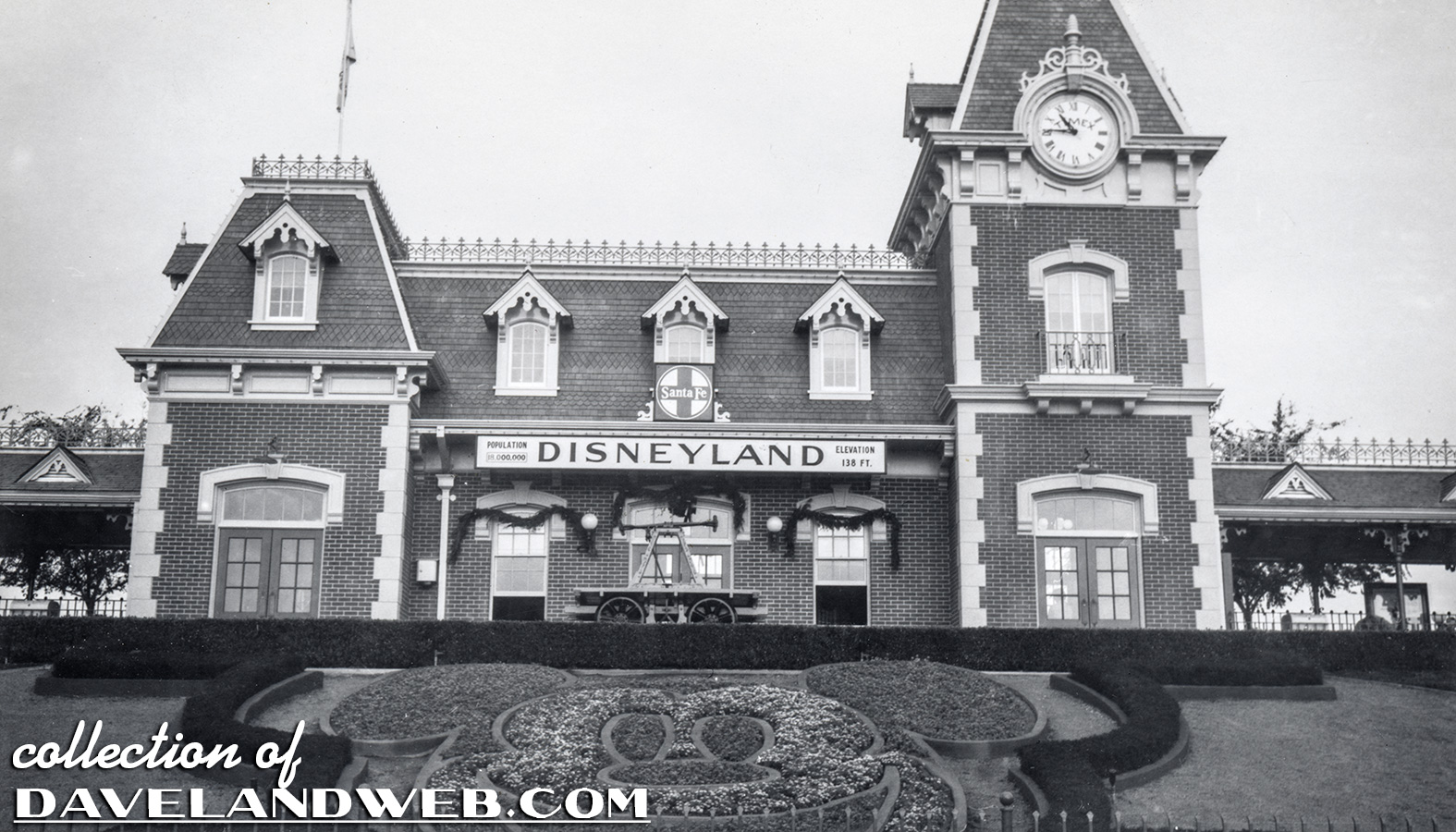 Strolling further into the park to the Main Street Cinema, guests could have stopped to watch the 1912 D.W. Griffith short, "The Girl and Her Trust" (mistakenly titled on the marquee as "A Girl...").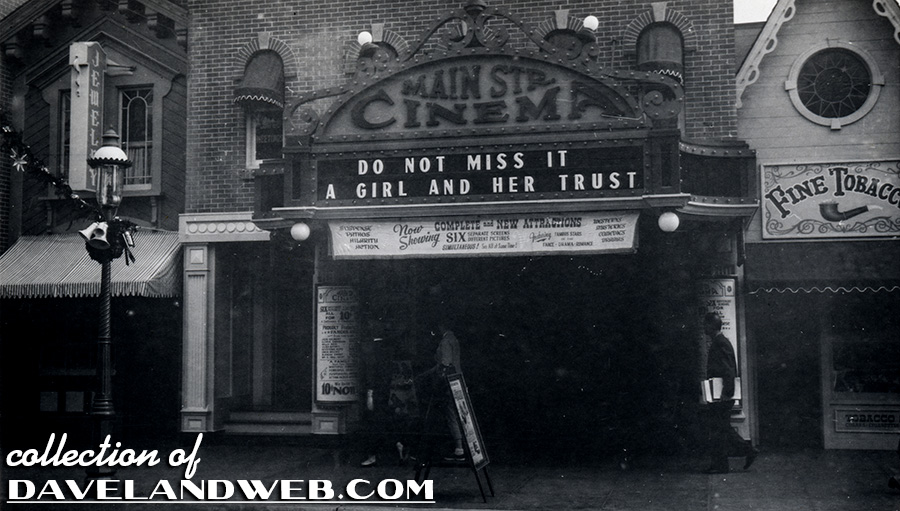 Interested in seeing it? Here it is:
Today's post drops you off at the Castle, with the Carrousel Ticket Booth just visible through the entry.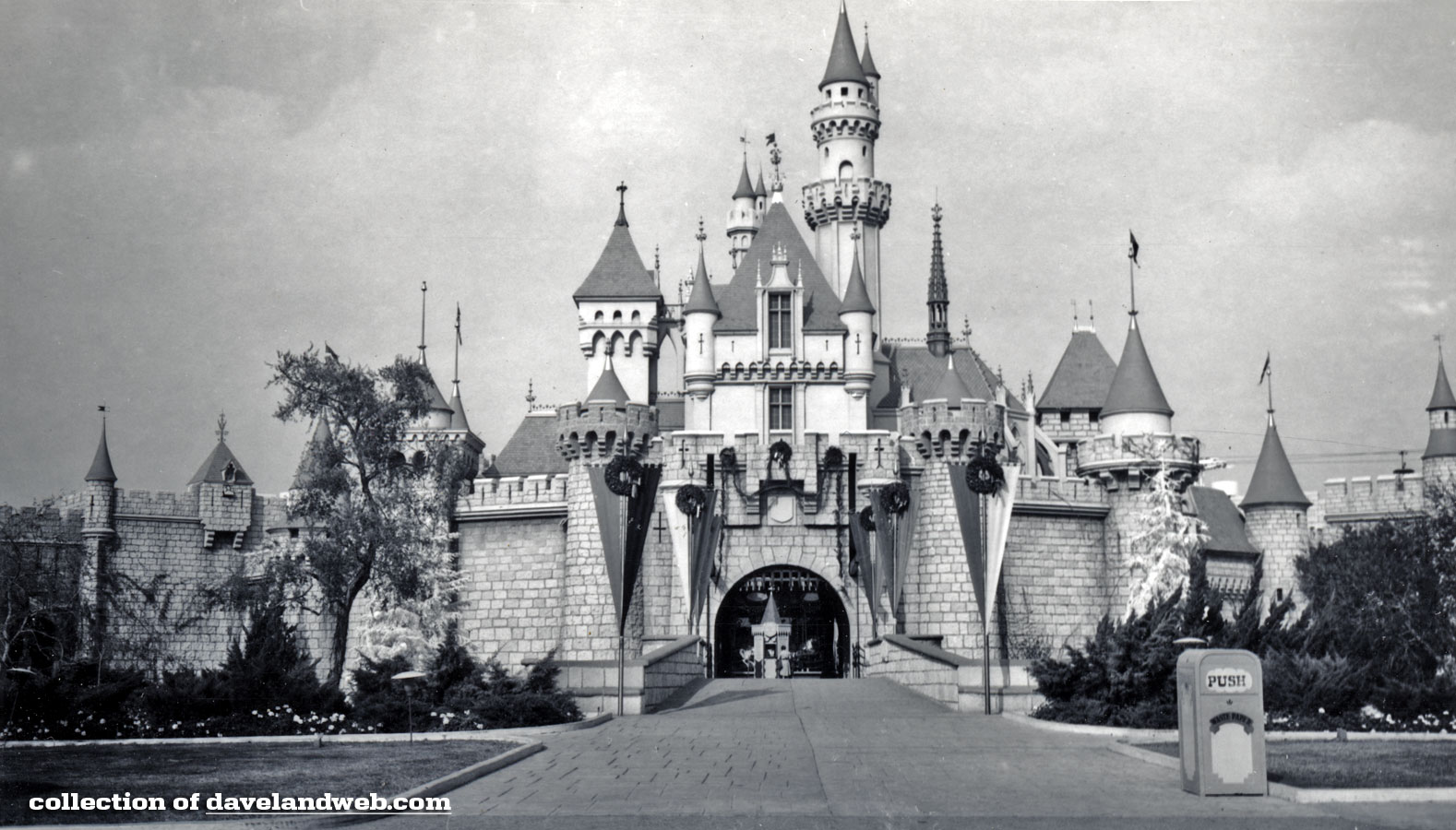 See more vintage & current Disneyland photos on my
Disneyland web pages.