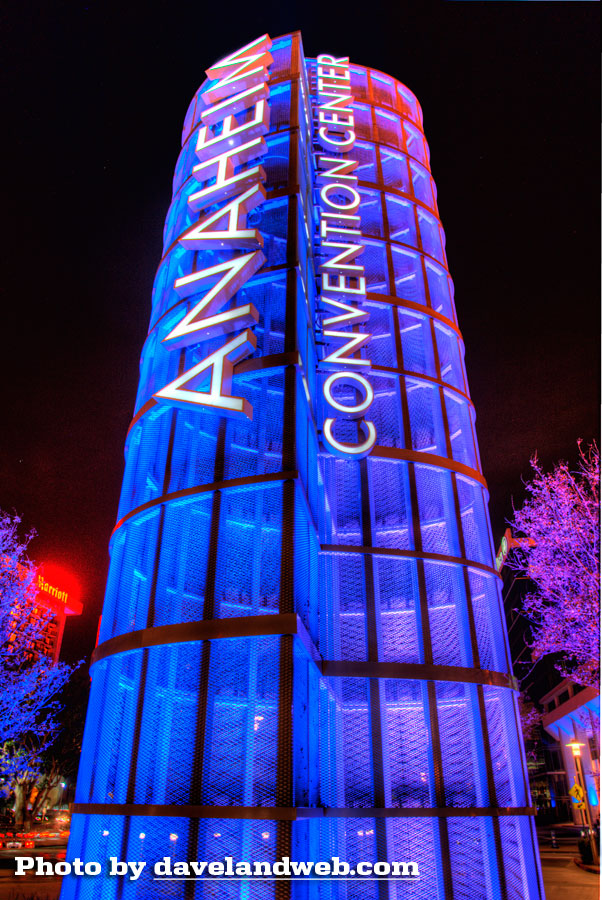 I spent the night in Anaheim after shooting the PeopleMover wedding since I had another photo shoot the next evening up in Santa Monica (details to be revealed at a future date!). I did my usual research of hotels in the area; the prices around Disneyland fluctuate like the stock market. Surprisingly, of the places I checked (that I would be willing to stay at!), the Hilton near the Convention Center was the best value. It had been years since I had stayed there, and I was pleasantly reminded what a fantastic choice it was.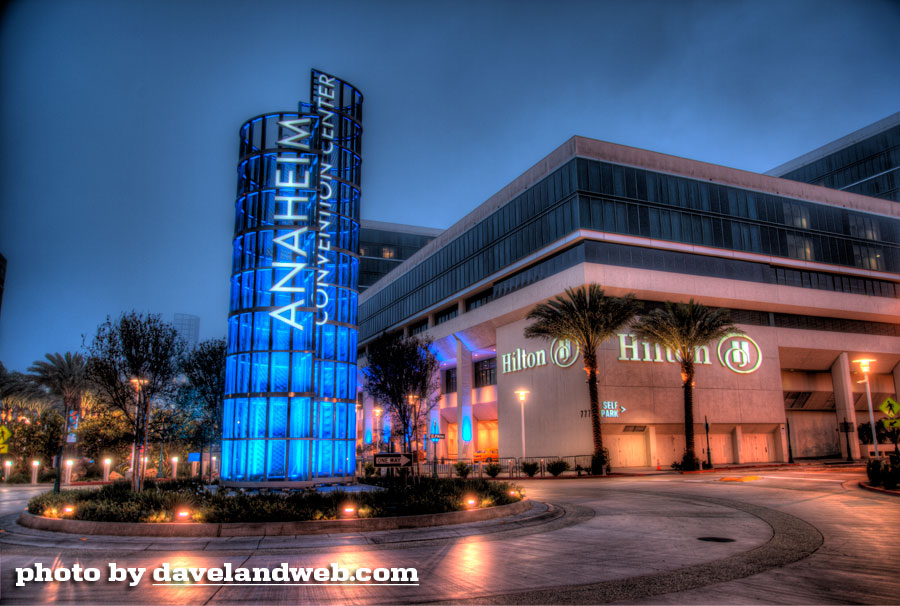 The area around the Hilton is nicely designed and landscaped, especially at night.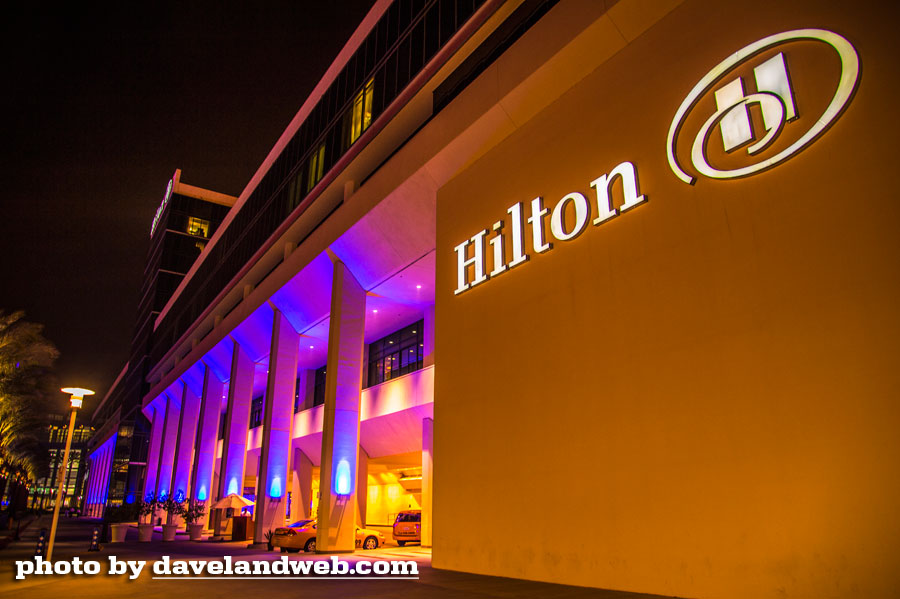 After the wedding, I grabbed a quick bite in the food court and crashed on my comfortable bed for a few hours.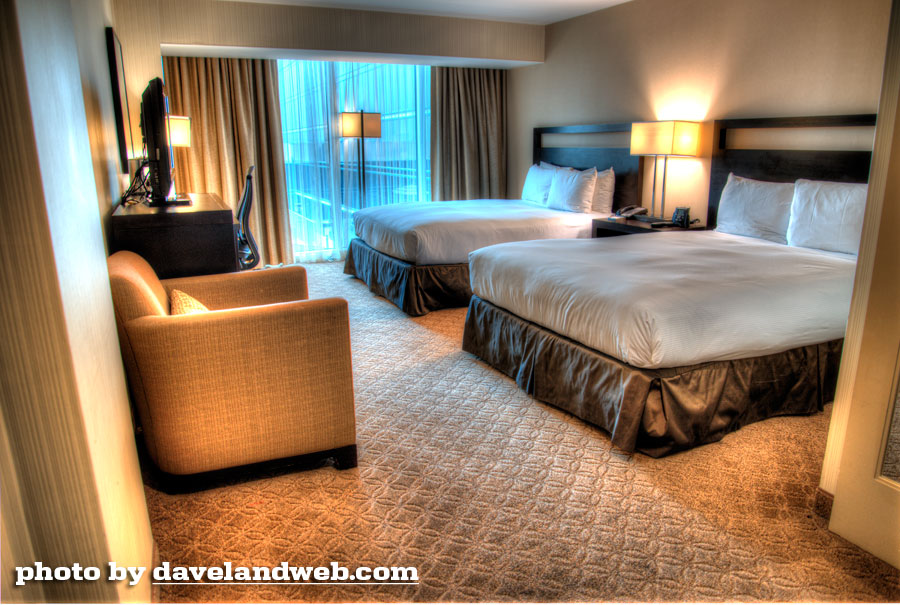 When I woke up, I toured the property and snapped these photos of the hotel and the nearby Convention Center.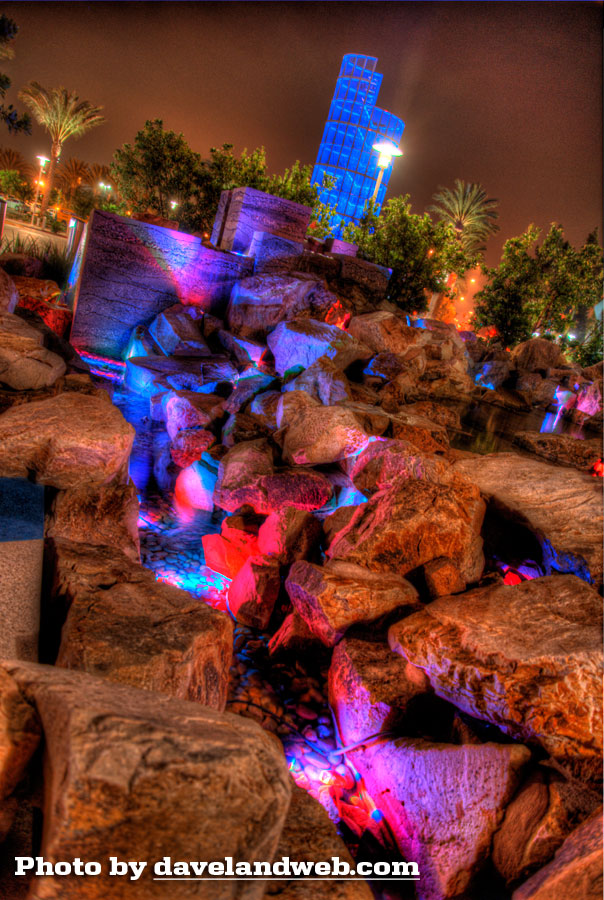 The lighting leads your eyes towards the Convention Center at the end of the walkway.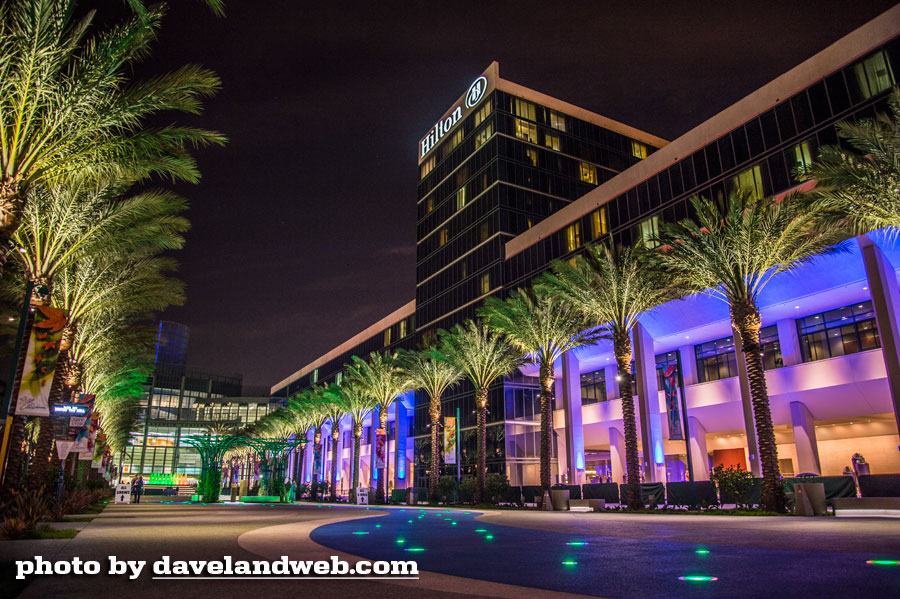 The fountain in front of the Convention Center changed colors throughout the evening, giving a low-key performance that echoes the World of Color which is only a few blocks away.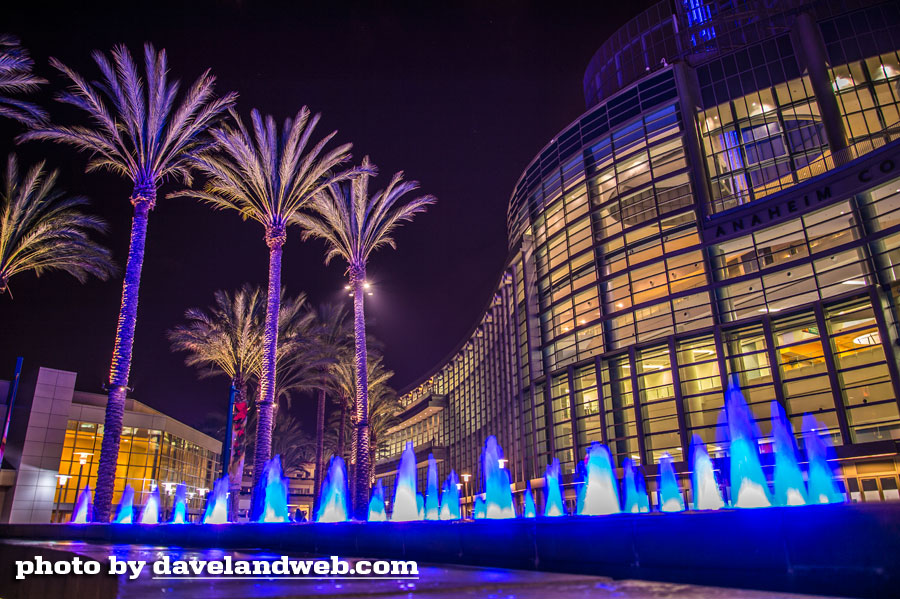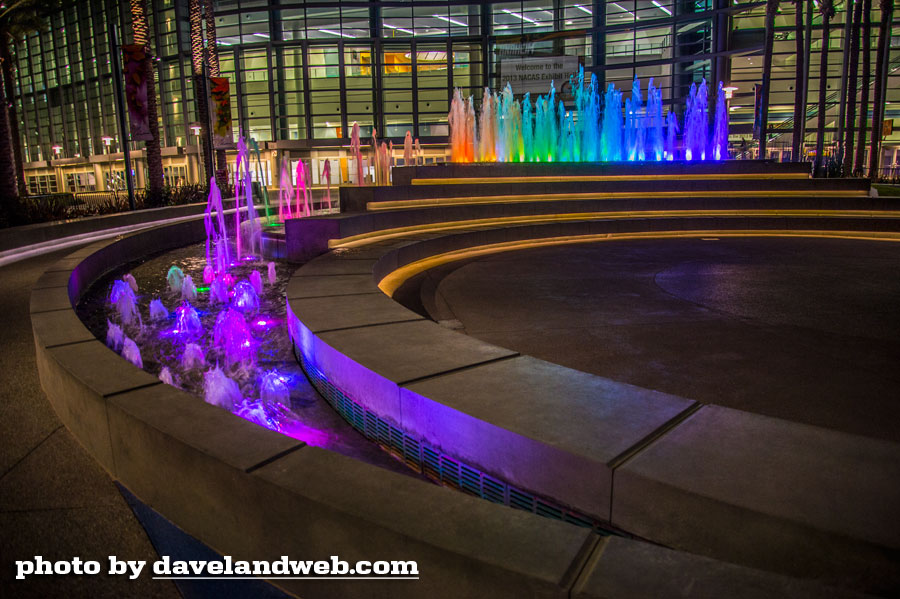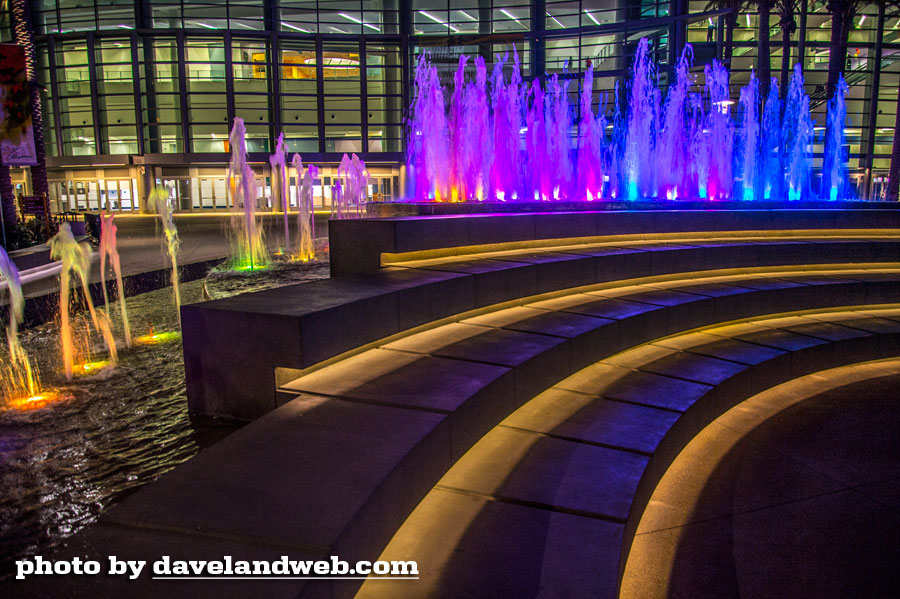 Back inside the hotel, the lobby is sleek and full of energy.

I had to wait until the next morning to get a shot of it when it wasn't teeming with guests recapping their conventions over a tasty beverage.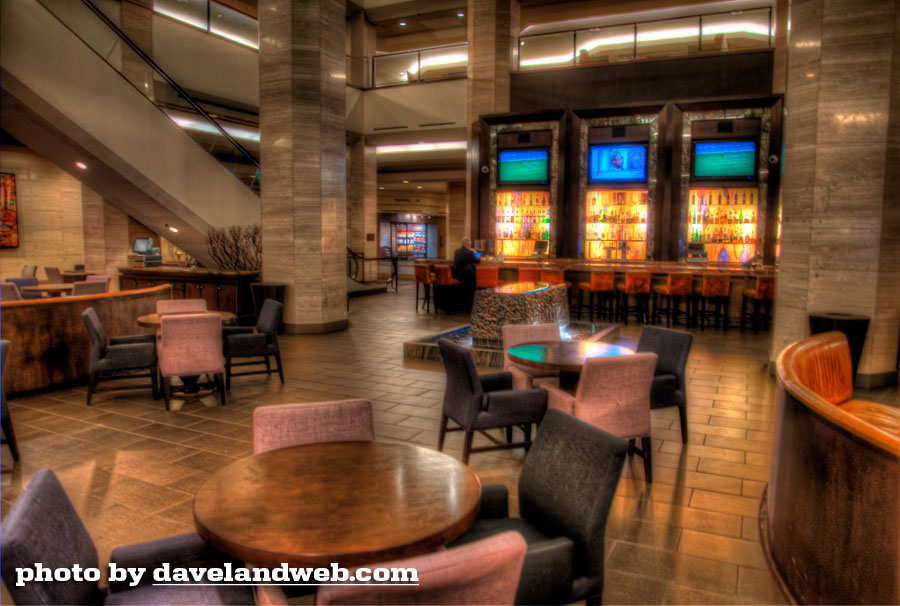 Mix is the name of the in-house restaurant. My breakfast the day I checked out was tasty and affordably priced, served by a waitress who gave just the right amount of cheerful attention.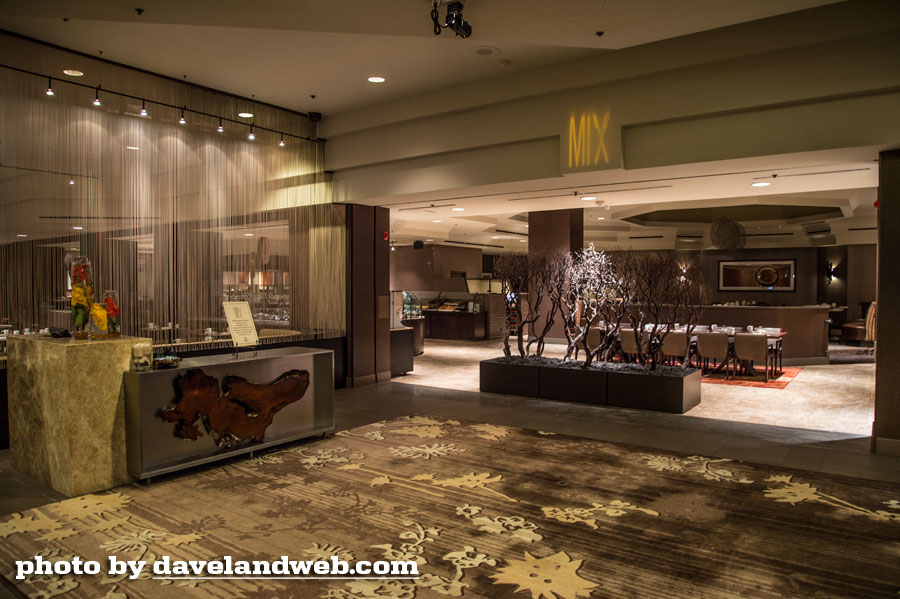 The design details are perfectly executed, whether its the chime-inspired light fixtures outside of the elevators: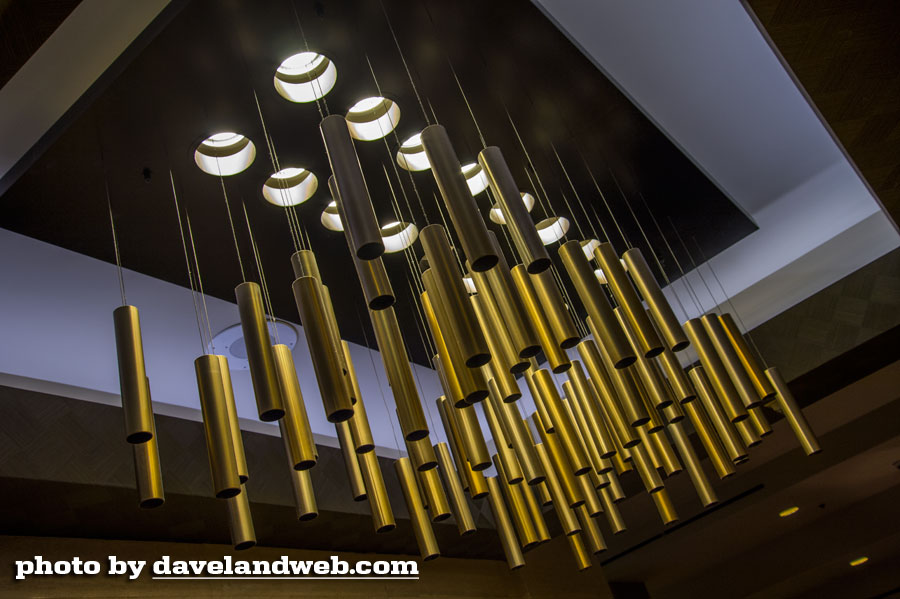 or the shoeshine stand, full of vintage charm: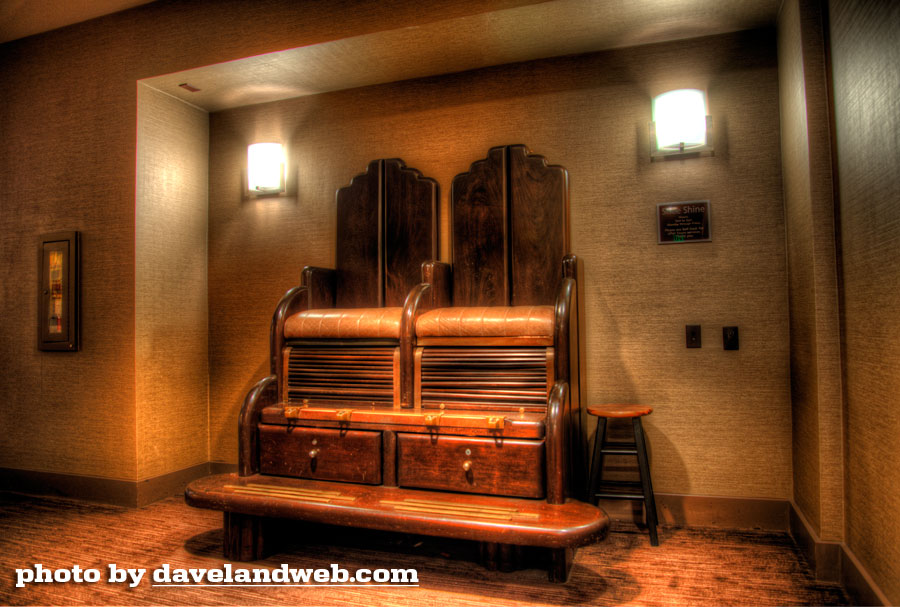 Next time you're in Anaheim, I highly recommend the Anaheim Hilton!
Follow my Daveland updates on
Twitter
and view my most recent photos on
Flickr
. See more Anaheim Hilton & Convention Center photos on my
Anaheim Hilton web page.