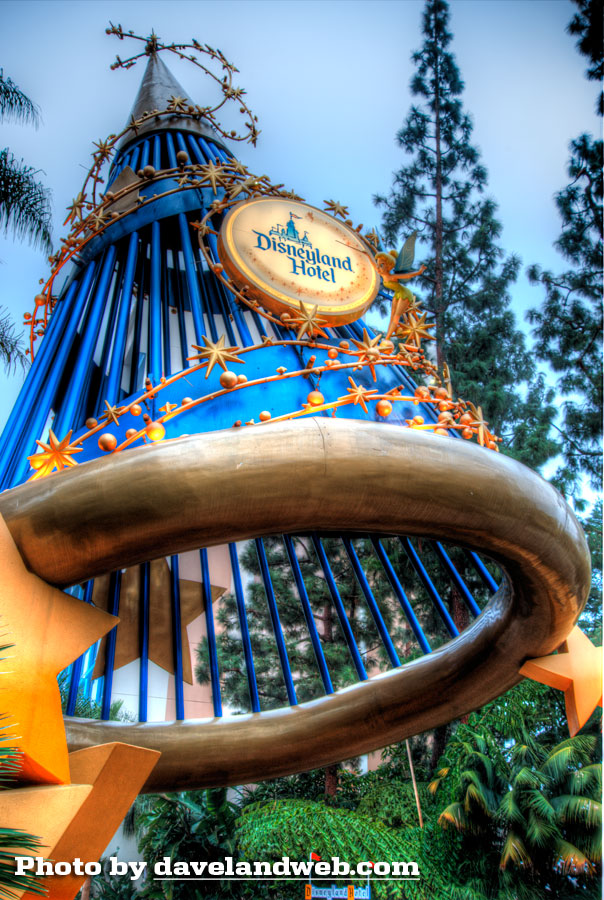 The morning after the wedding, I got up early to stroll around the Disneyland Resort property. It was still slightly dark and a cloud cover was hanging over the area. It appeared that all of the updating to the Disneyland Hotel was complete, making the property look contemporary while still honoring its past.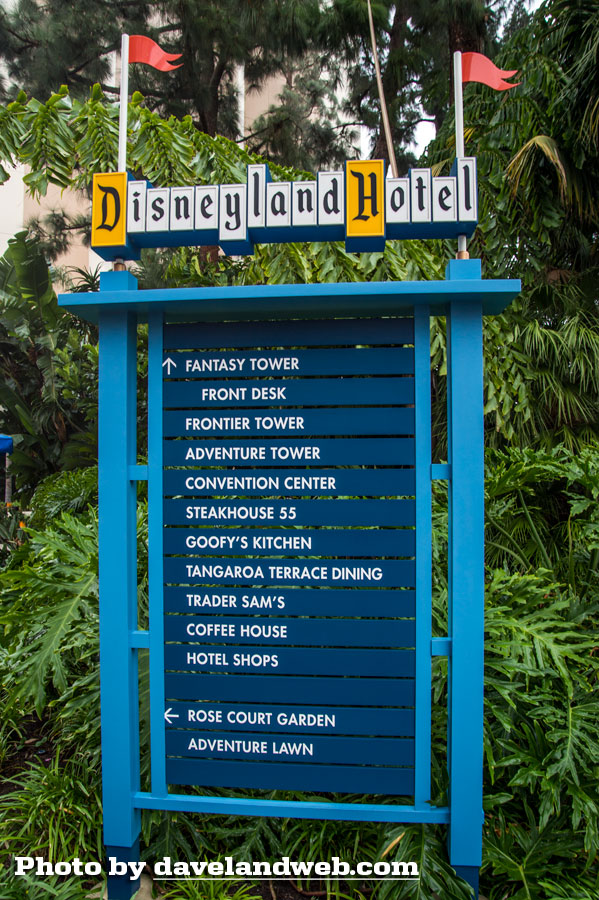 Some kind of training was occurring at the Disneyland Hotel's pool: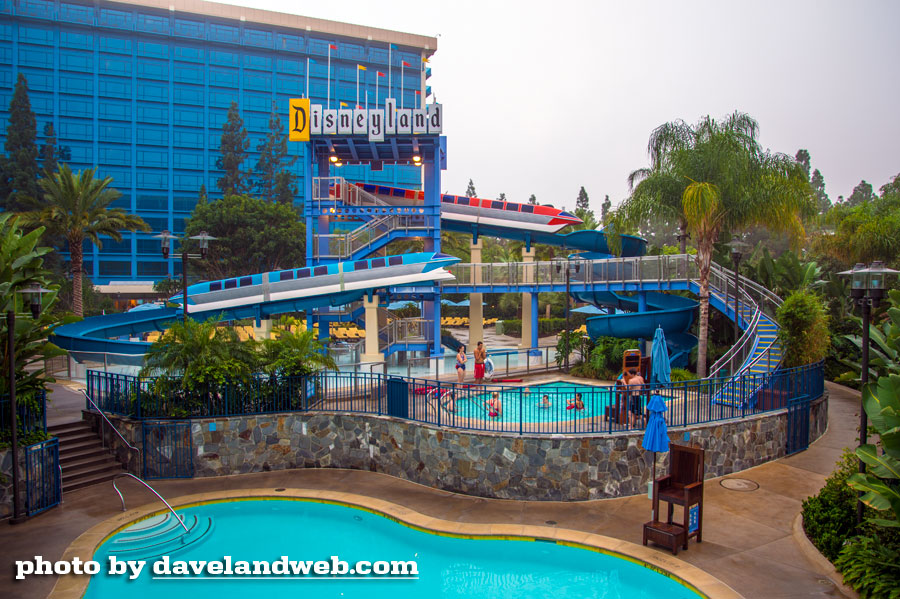 A panorama showing the pool with the Fantasy Tower in the background. I really dig the reflective blue glass on the outside of all the towers.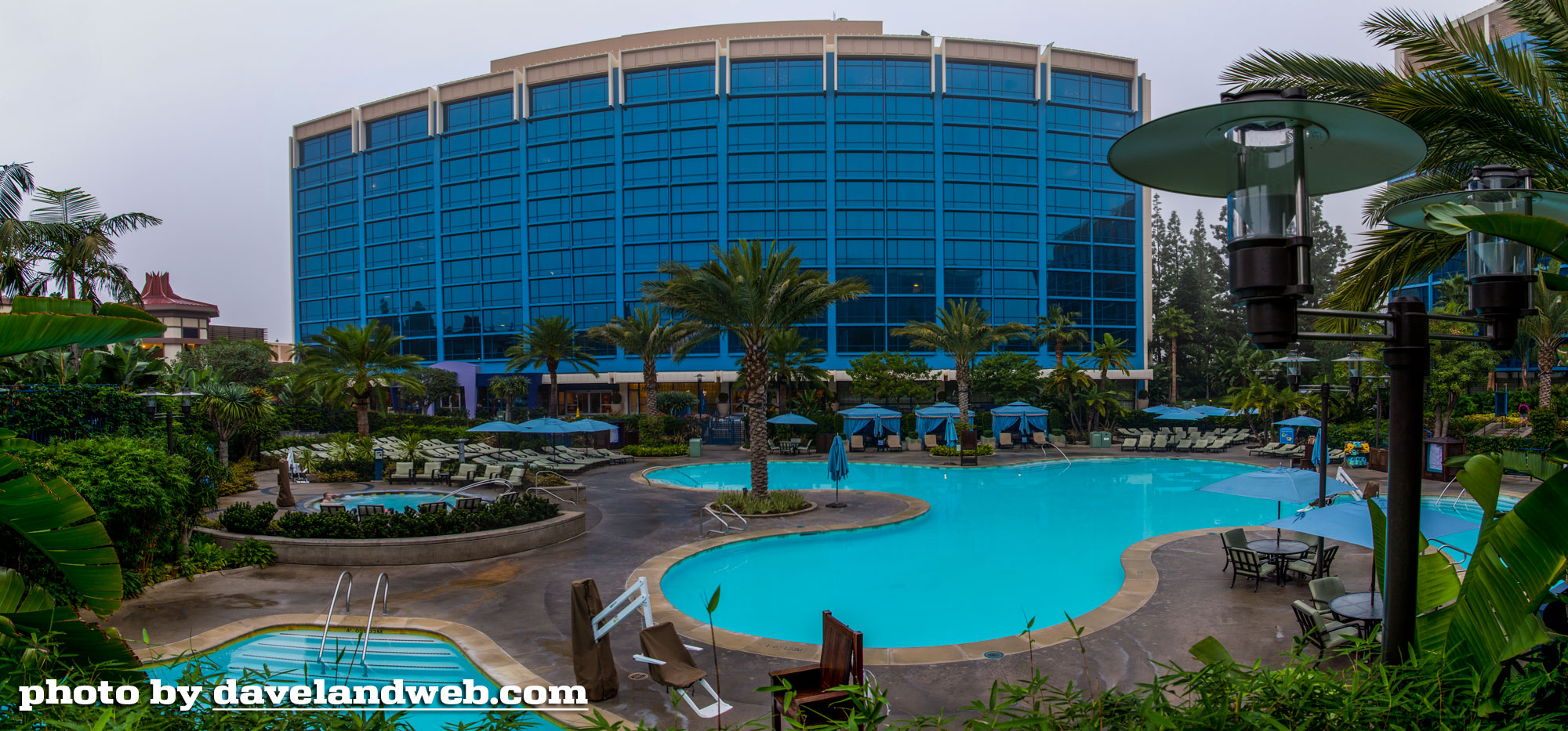 The path/bridge between the Tangaroa Terrace Restaurant and Goofy's Kitchen that arches over the pool: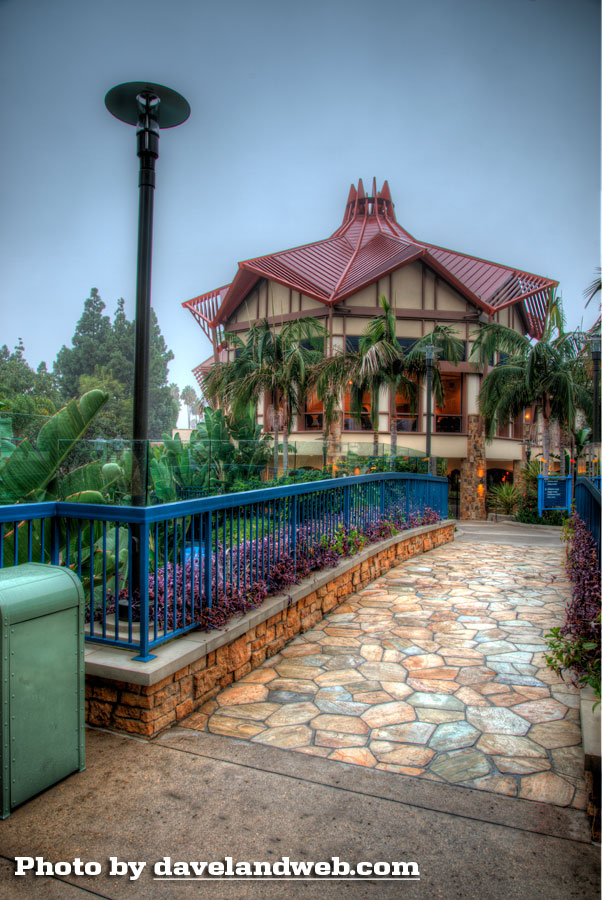 Inside of the Frontier Tower is (appropriately) this very cool scale model of the Big Thunder Mountain attraction, which is still being refurbished until February 2014: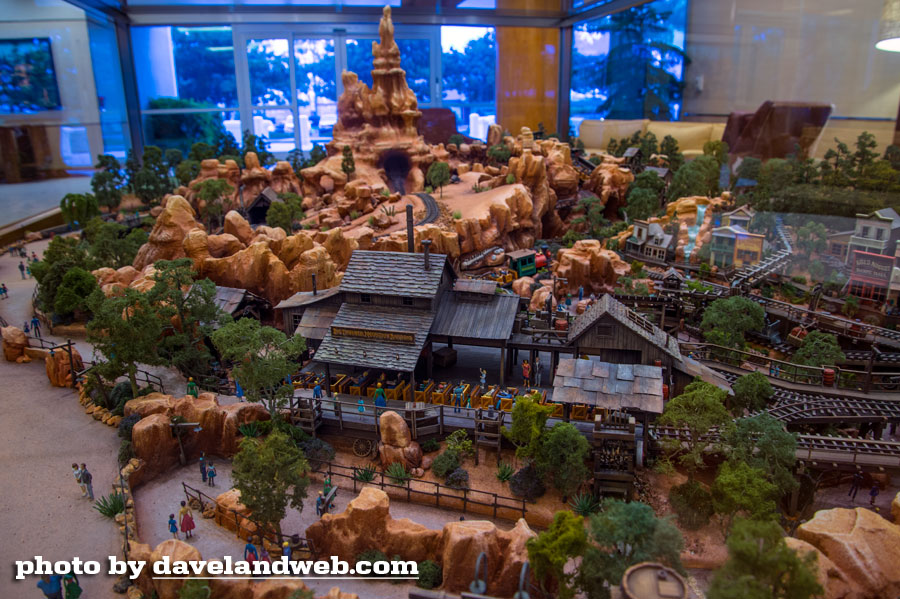 A nice overview of the remaining Rainbow Ridge buildings: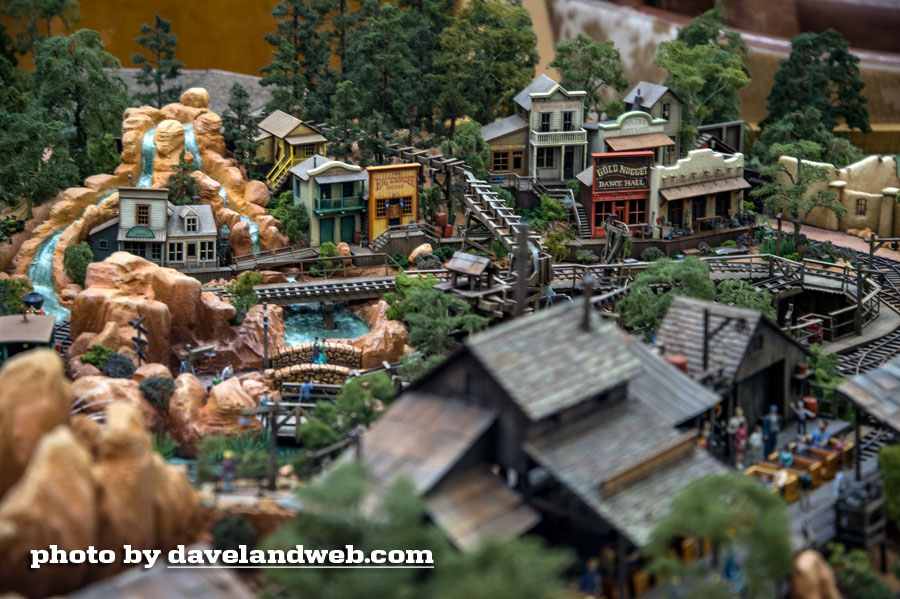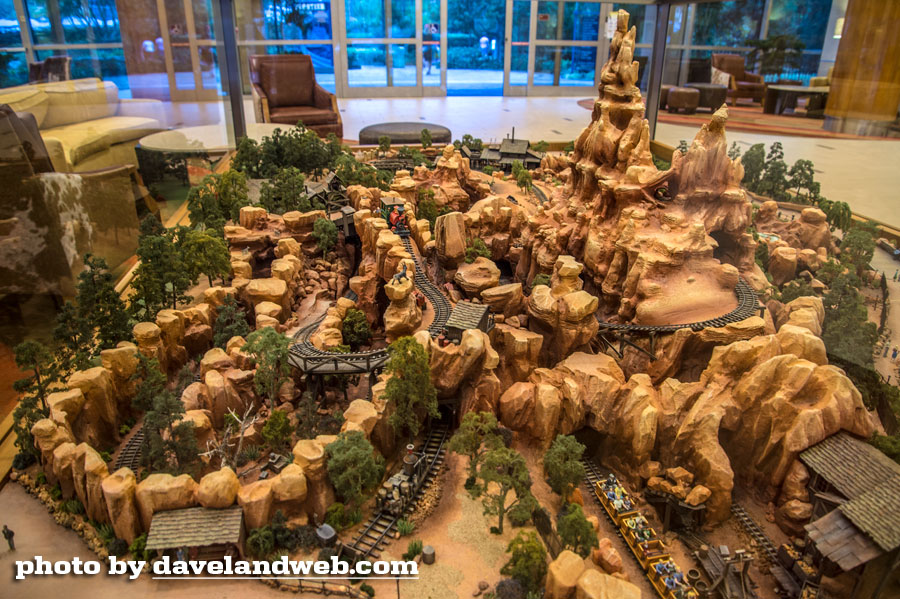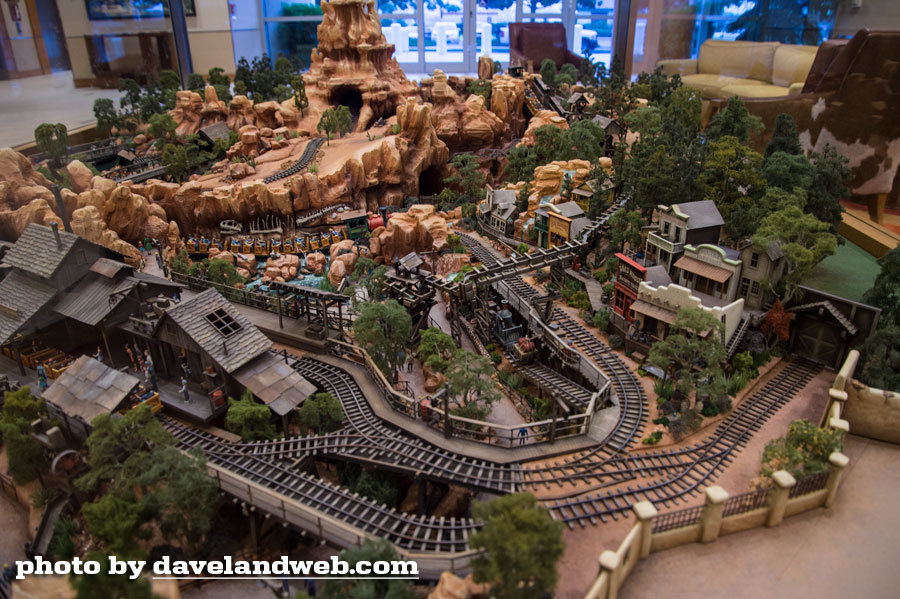 This fireplace near the Adventure Tower provides a fairly intimate outdoor living room for those who are lucky enough to snag it on a cool Southern California day/night: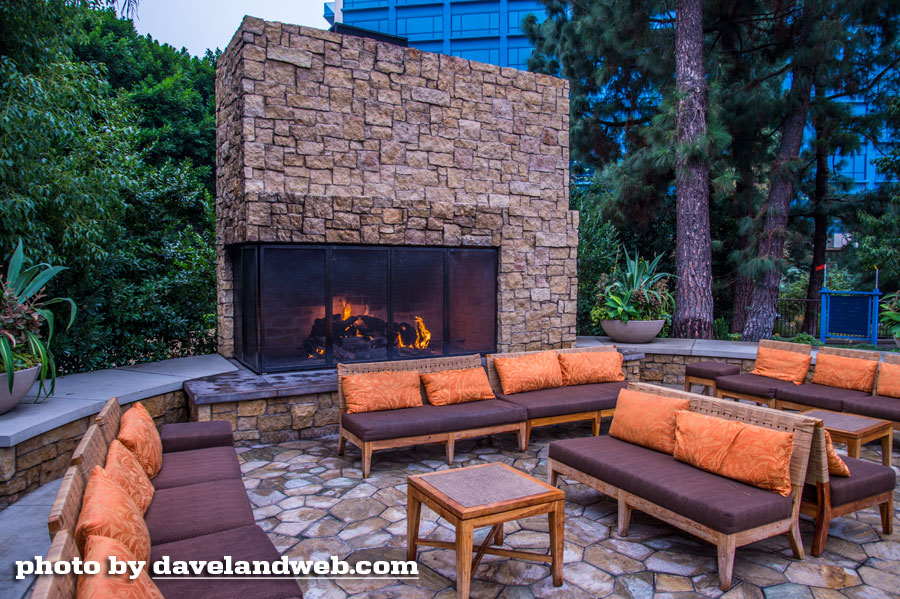 Overall, I love the new design of the remodeled Disneyland Hotel. Where it falls short when comparing it to the Anaheim Hilton are in the price and the relaxation factor. Too often when I have stayed there, the noise level at the hotel and property restaurants really detract from the overall experience. Still, this is what one should expect when visiting a Resort that caters to the younger set. Adding more adult-only areas (an extra pool, a lounge, and a more adult-themed restaurant besides Trader Sam's) would help give more options to guests who aren't there for the kiddies.
See more vintage & current Disneyland Hotel photos on my
Disneyland Hotel web page.