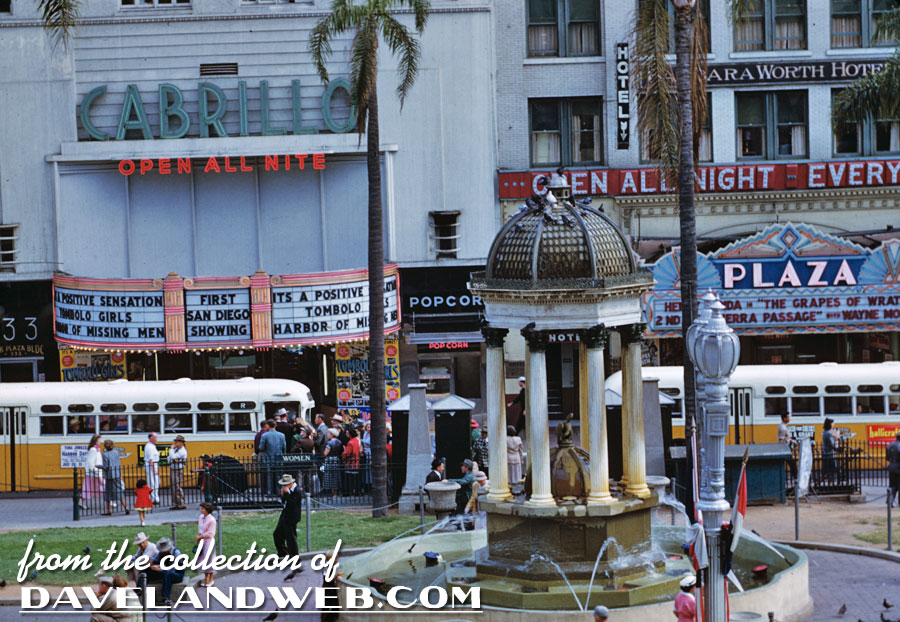 Today's post takes us to San Diego in the 1950's. The first shot shows the historic fountain that is located across from the U.S. Grant Hotel in the downtown area.
This contemporary shot from a few years back shows the same view from an upstairs window of the U.S. Grant, taken by me when I stayed at the hotel one evening. The area behind the fountain was converted into Horton Plaza during the 1980's. Mercifully, these funky storefronts have since been removed. The fountain is now behind construction walls while the city is working to turn this area into a public park. I am not sure how this will be successfully accomplished, as the last few years have seen this patch of land taken over by drugged-out vagrants and the homeless. How do you keep out the less-than-desirable element while enticing the general public? Unless there's a velvet rope with bouncers, I can't see how you would pull this off.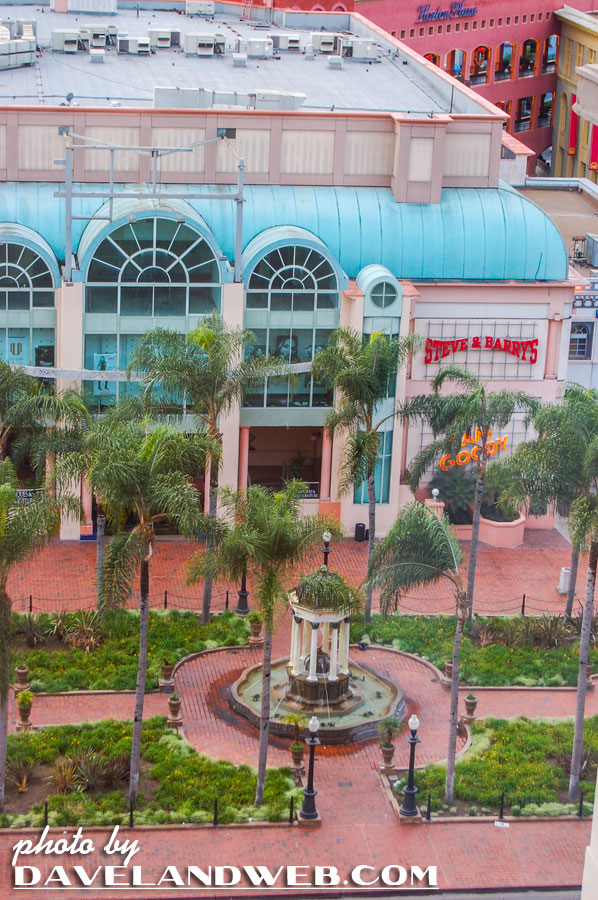 Moving on, here are two vintage 1950's consecutive shots showing the U.S. Grant Hotel: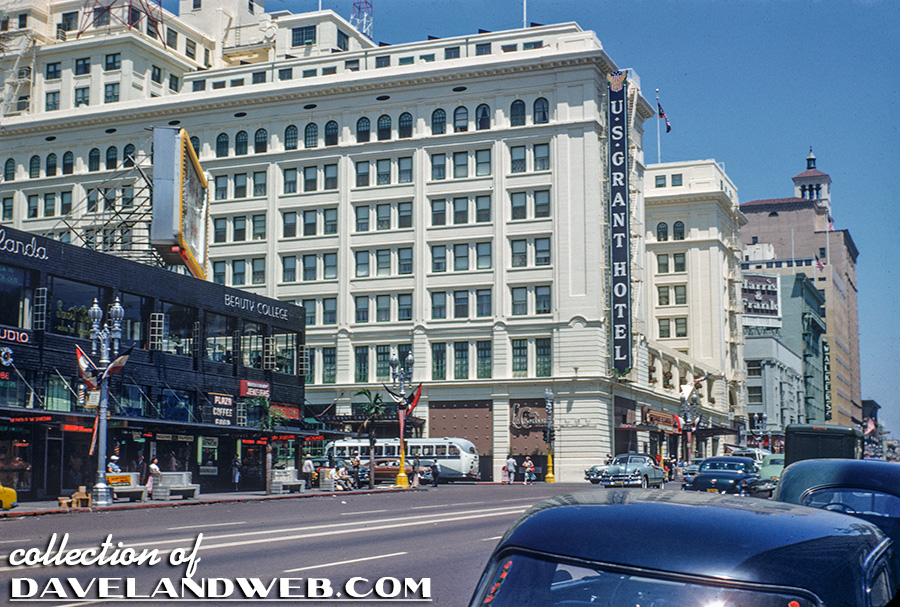 When you think of cool and sexy, buses rarely come to mind. Still, seeing the retro vehicles in the background of this photo in the flesh would probably encourage me to ride public transportation more than I do!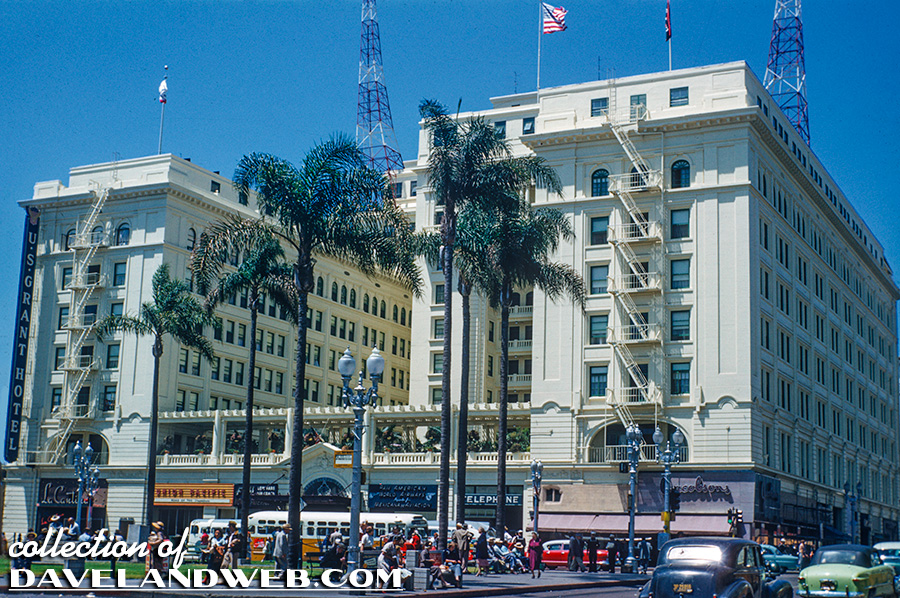 The last two shots show the fountain again, being enjoyed by visitors to the downtown area: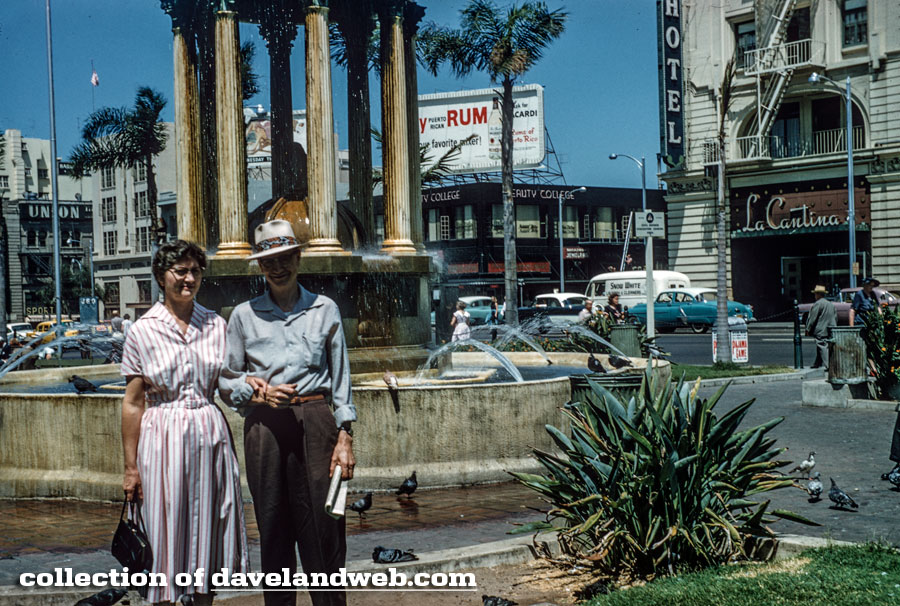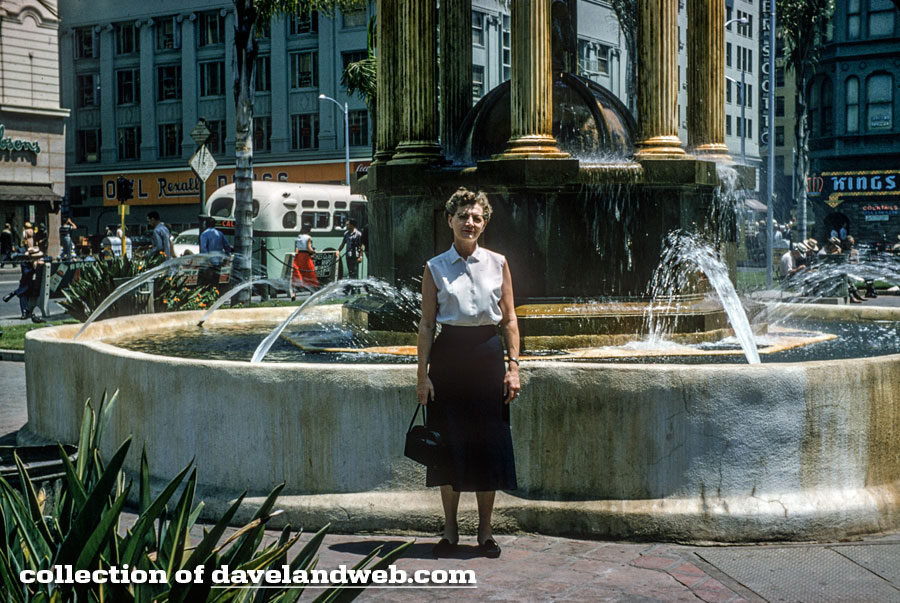 One of these days when the park construction is finished, I'll head back downtown and shoot some contemporary corresponding comparison photos. So much to do, so little time.
See more vintage & current San Diego, California photos on my
San Diego web pages.