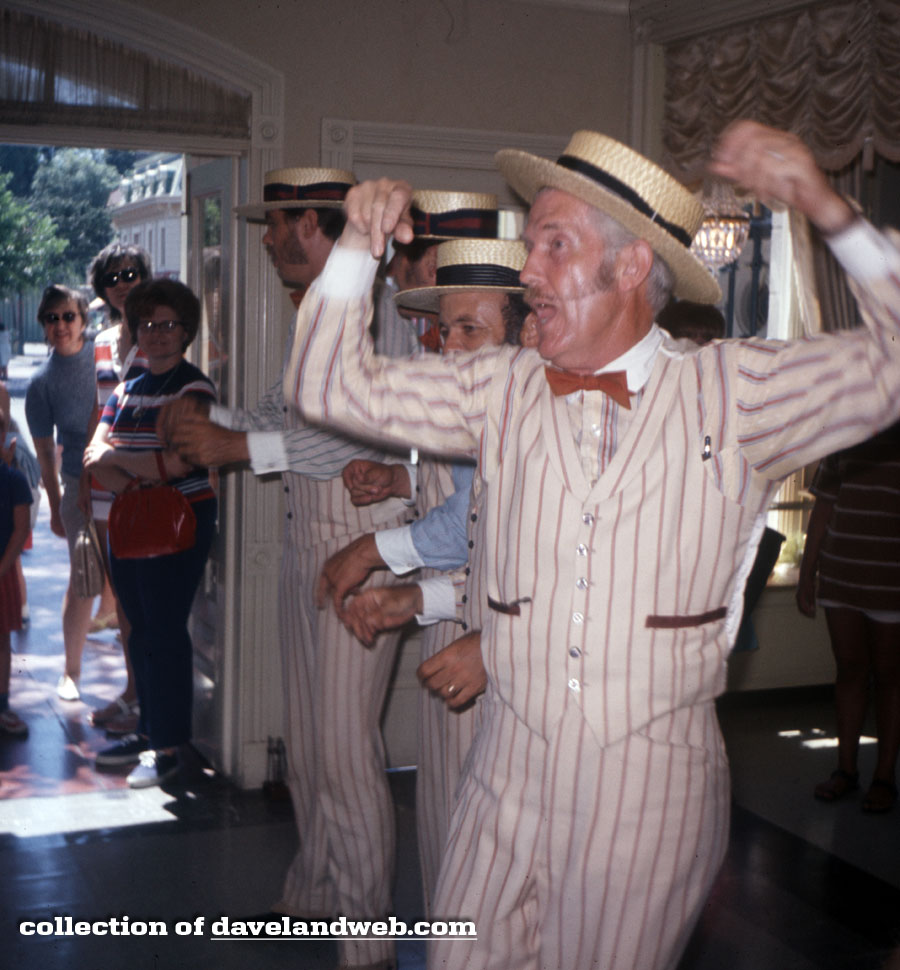 Just a quick trio of images as we slide into the weekend with today's post. These three images are from July 1971. I purchased them because of the first one shown, which has the Dapper Dans performing on Main Street. It appears that the Market House is visible diagonally across the street. That would make this interior the Carnation Ice Cream Parlour. Not sure if that's correct, but if so, it's just another reason of why I like this shot, since vintage interior shots of Main Street are hard to come by.
Although not quite as unique, the other two consecutive images in the bunch are nice views of the Horse-Drawn Streetcar, first in Central Plaza: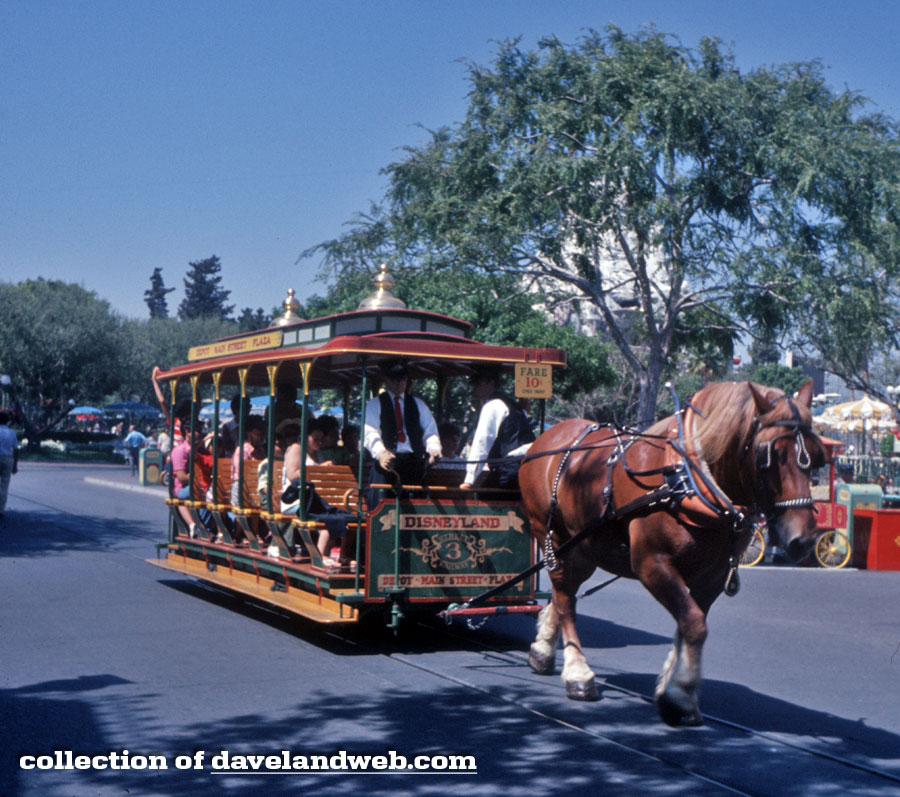 and then heading towards Town Square: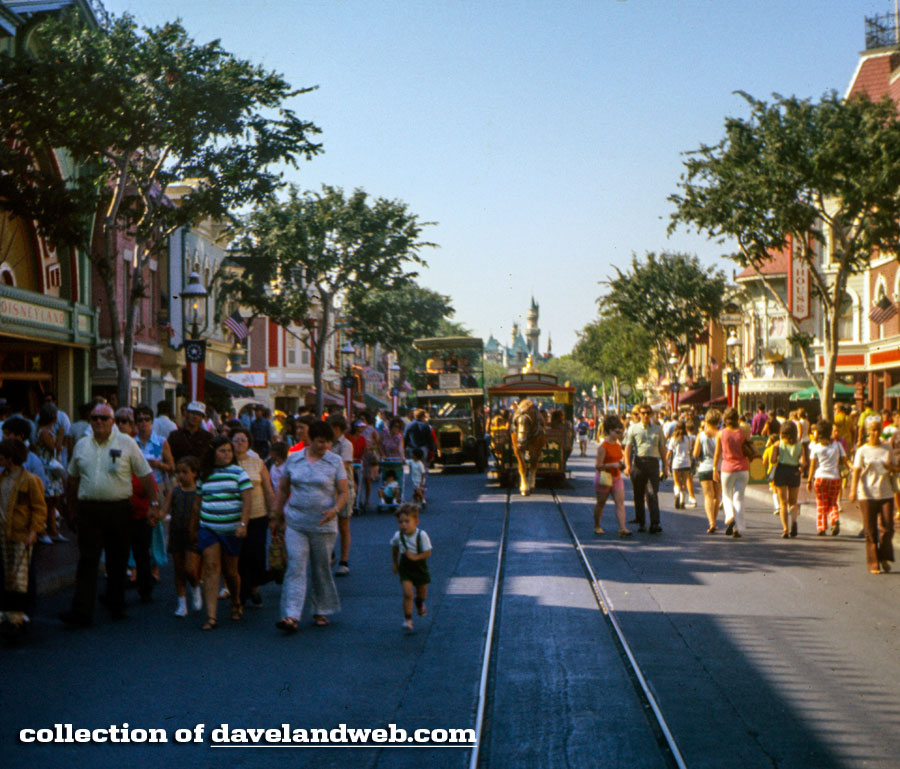 Anybody out there able to confirm/deny the location of the Dans in the first shot?
See more vintage & current Disneyland Main Street, U.S.A. photos on my
Main Street, U.S.A. web pages.