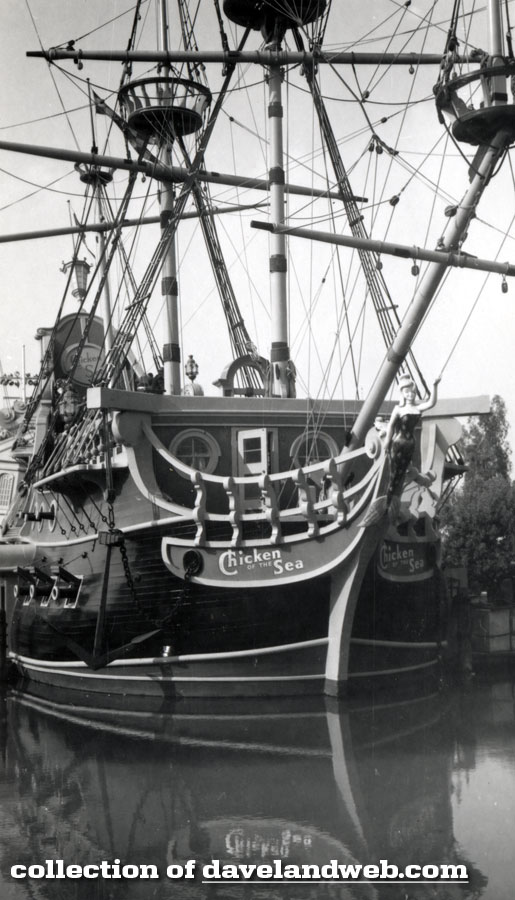 Crossing over into Fantasyland, our December 1959 photographer only took one shot there. Apparently only the Chicken of the Sea Pirate Ship impressed him, or he was just being careful of not wasting his roll of film. Regardless, he got two nice shots of both sides of the Matterhorn, starting with the Fantasyland side (which also captures the recently christened Monorail):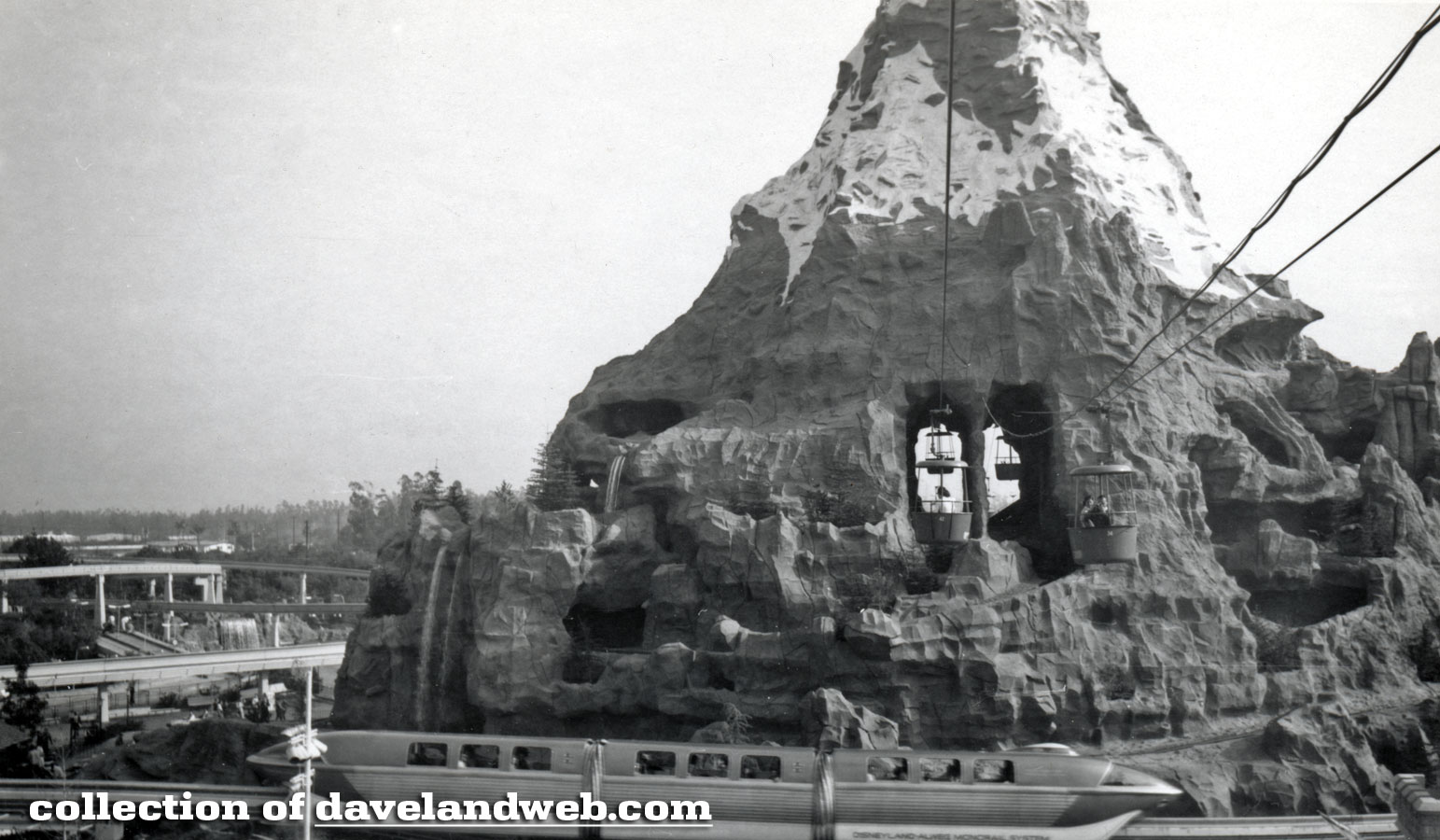 and the Tomorrowland side, where the vintage round Skyway Buckets are floating through the two openings of the Matterhorn: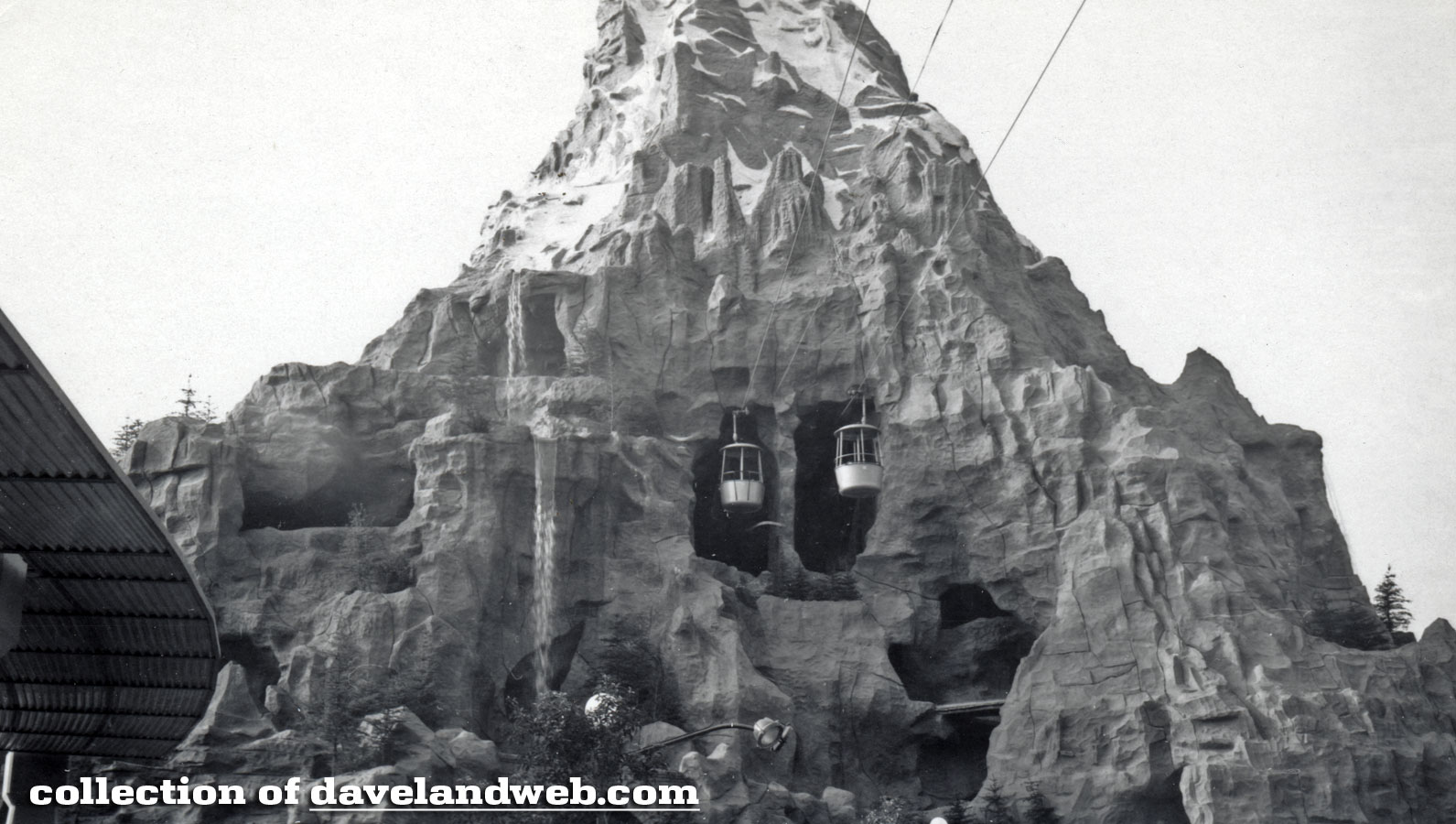 The TWA Moonliner, with the edge of the Flight Circle fence visible at left: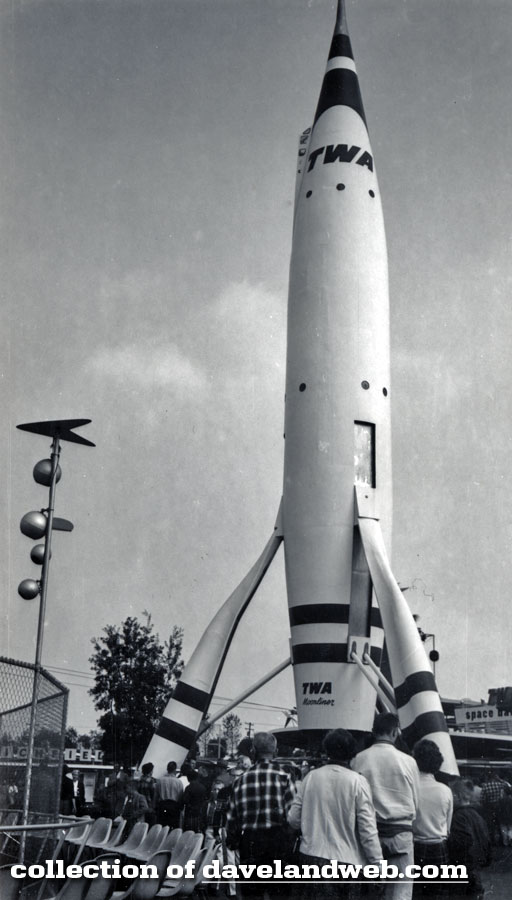 One of the best shots of this batch is the Monorail Station and Monorail; what a beauty!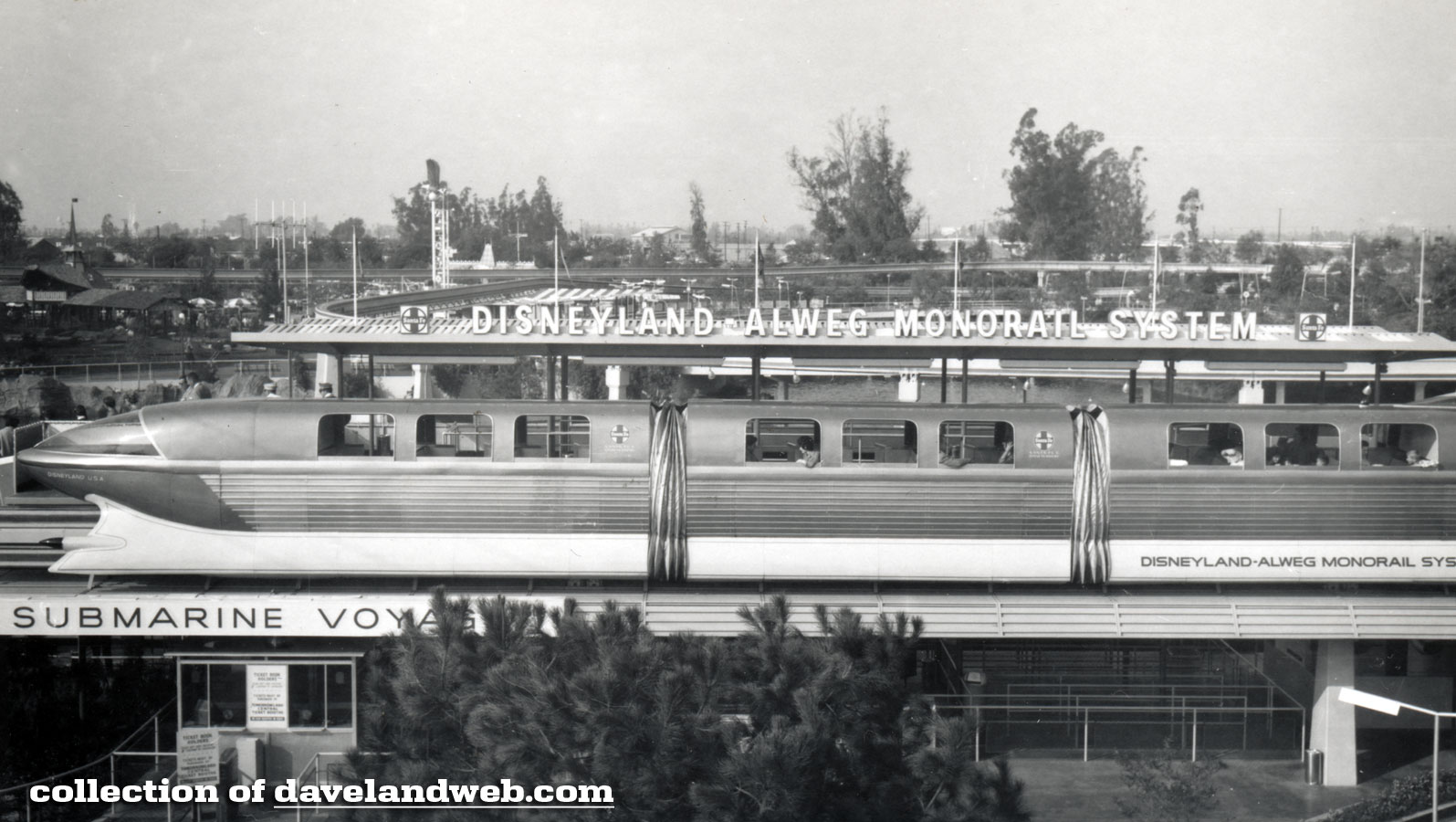 Zooming in, you can see the Ticket Booth for the Submarine Voyage, which was also recently christened when this photo was taken: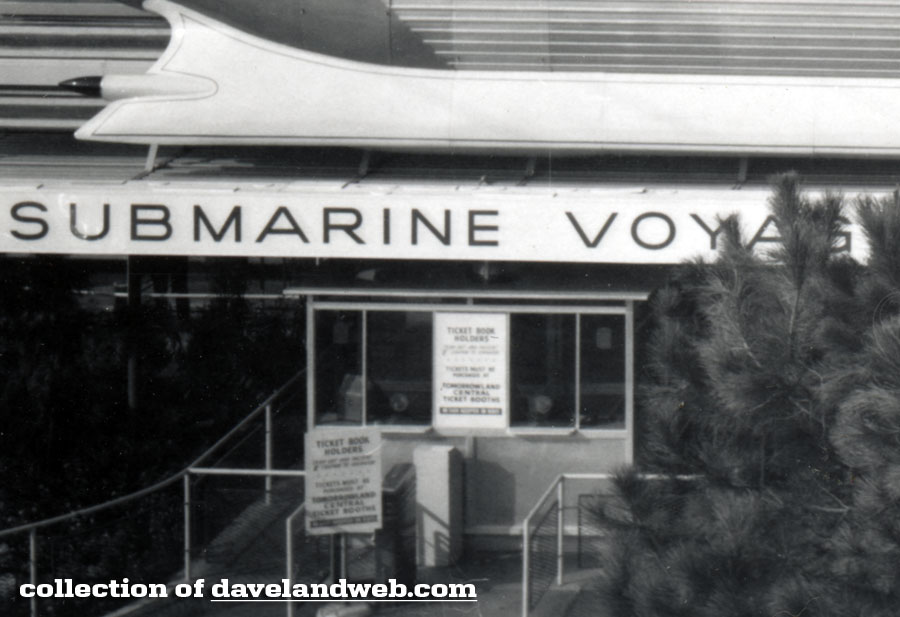 More December 1959 Black & White gems to come tomorrow!
See more vintage & current Disneyland photos on my
Disneyland web pages.