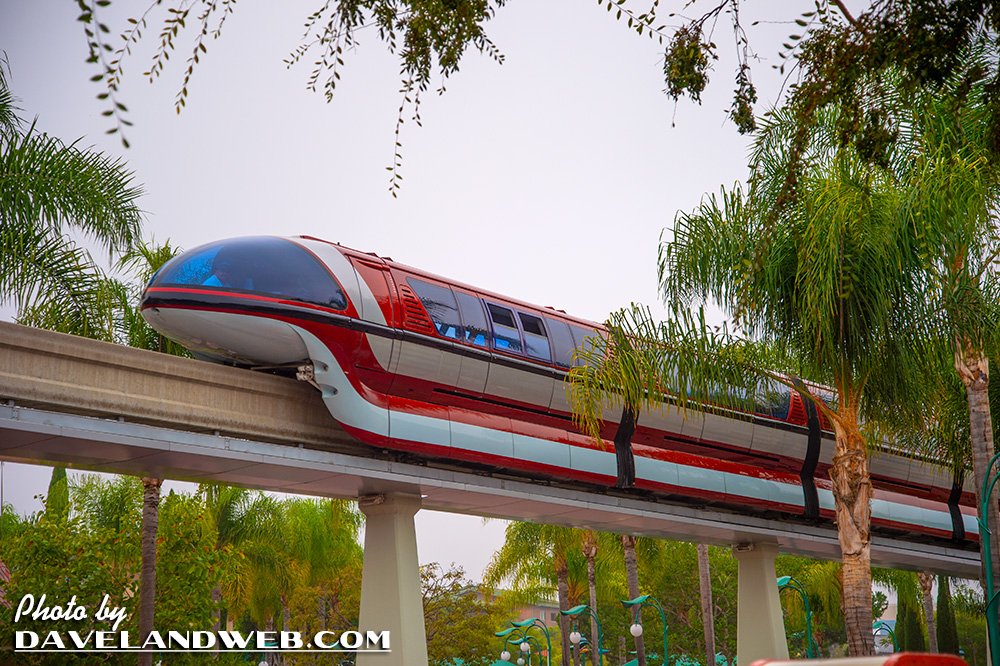 Waiting in line to get in, I saw the Monorail pass by overhead outside the entrance turnstiles. The Mickey and friends gigantic pumpkin heads were placed above the entrance gates again this year: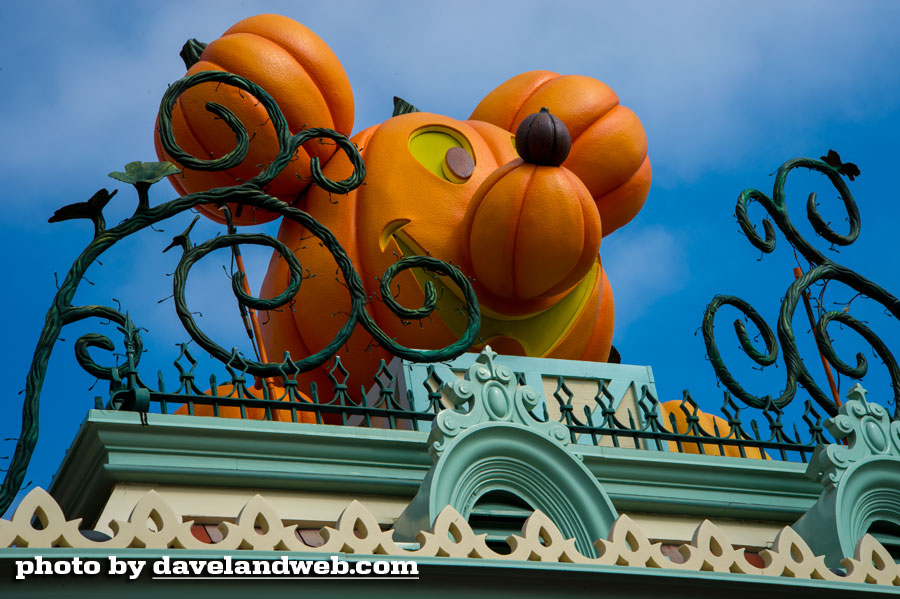 Inside the park, the Fred Gurley was ready to take the first guests on a Grand Circle Tour.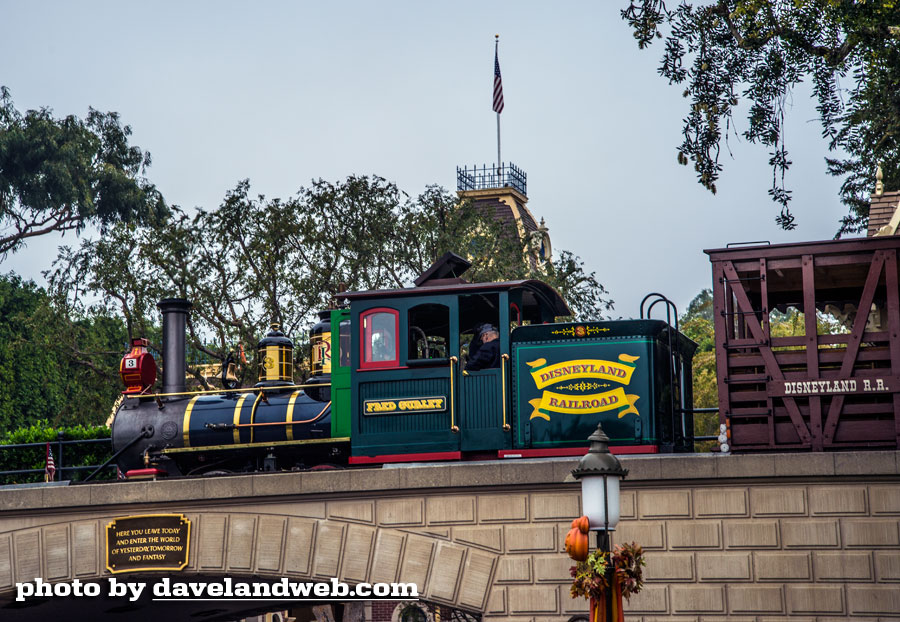 Festive Halloween Bunting was draped all over Town Square: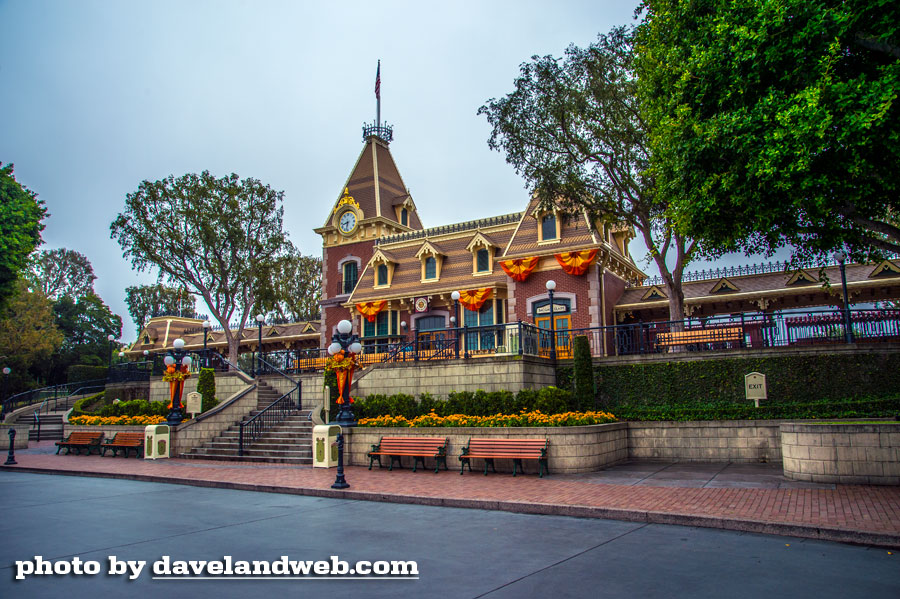 The winking Mickey was a popular photo stop for guests: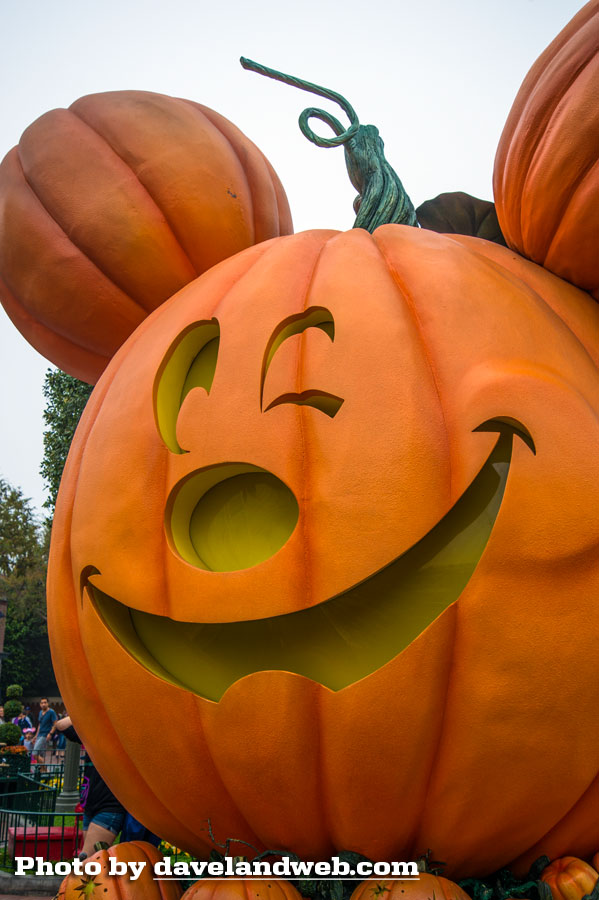 This is the first time I had noticed this Elvis-inspired pumpkin on Main Street, U.S.A.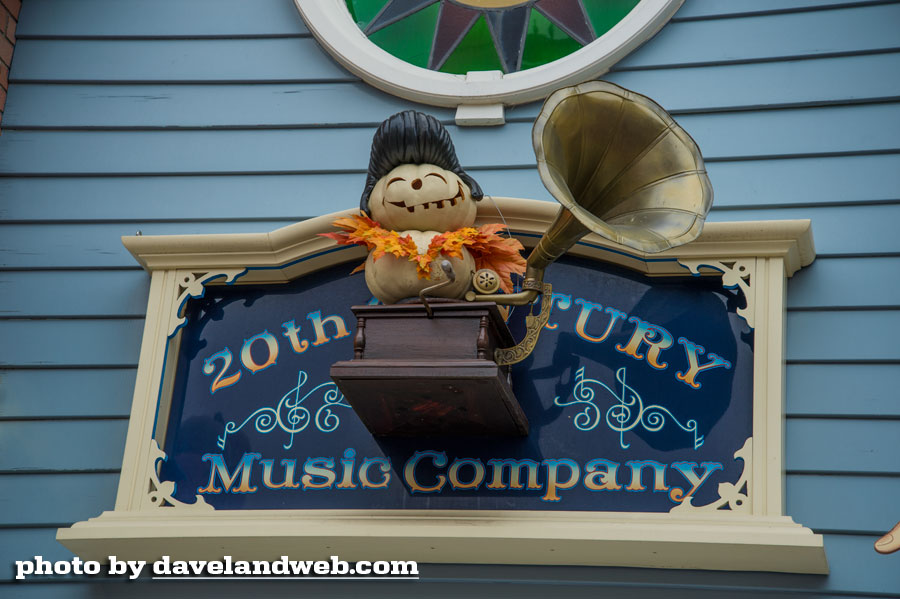 You could find this pair above the Carnation Café entrance gazebo: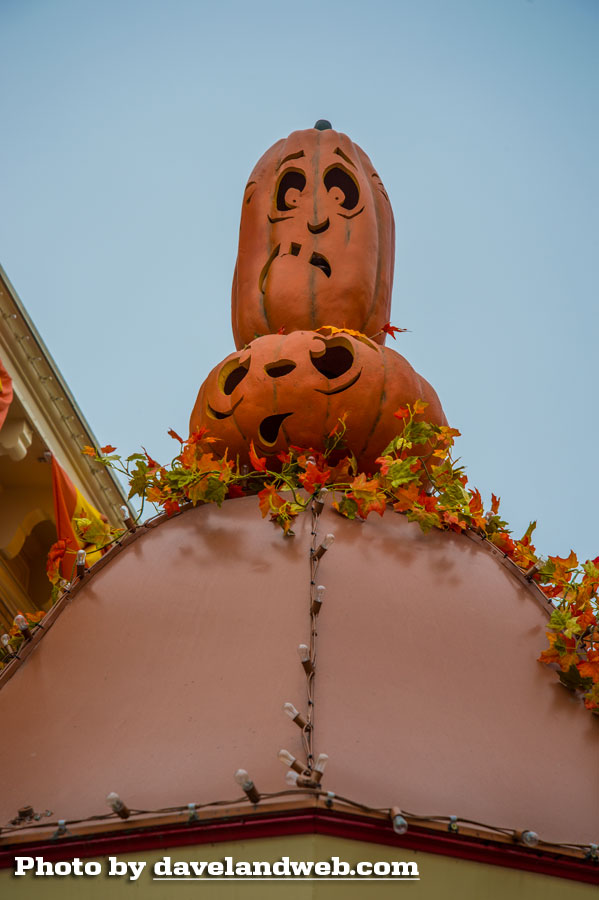 Starbucks was open for business, and I did my best to get some interior shots before the masses swarmed in.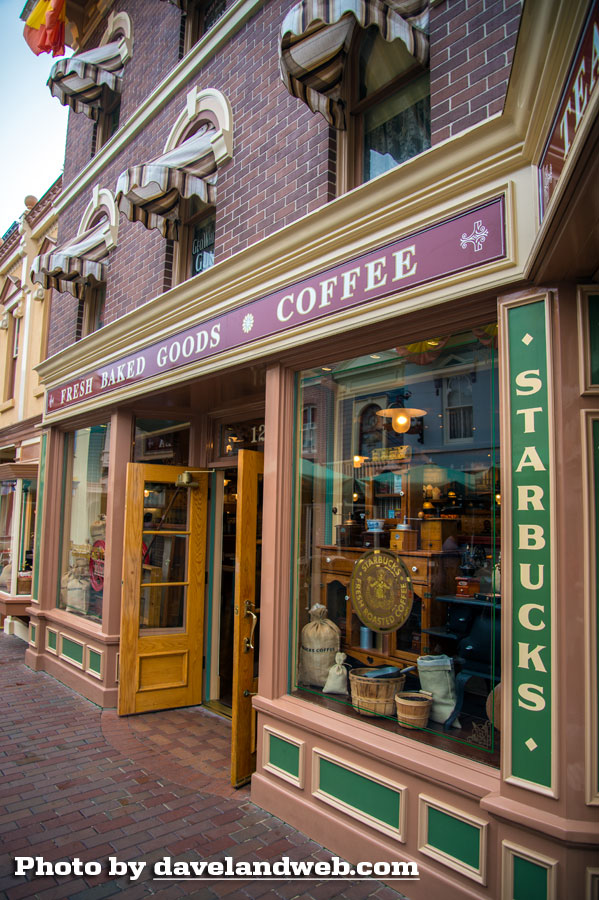 Trust me...they swarmed. I kept thinking that if I returned later, there would be fewer people. Wrong. This was the best opportunity I had all day.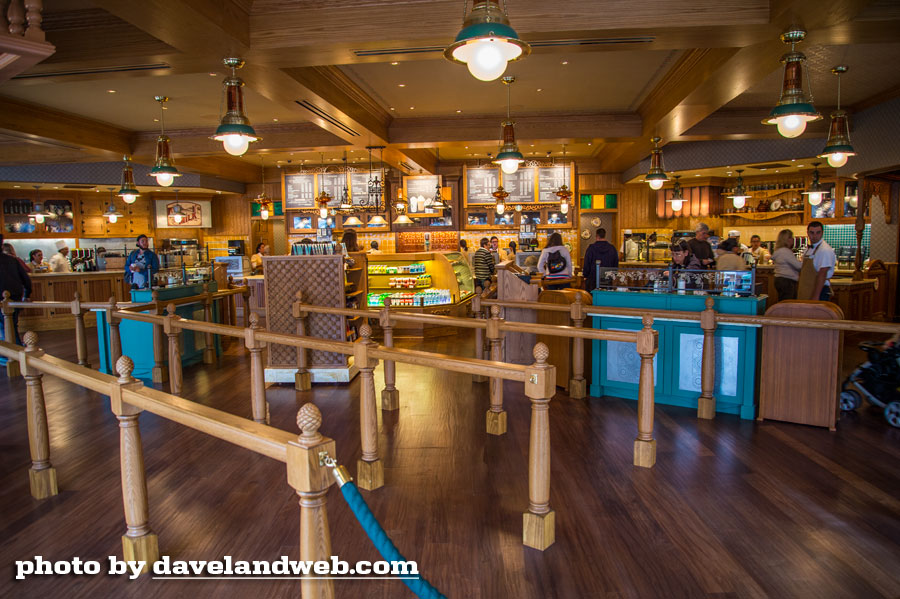 The party lines were still there: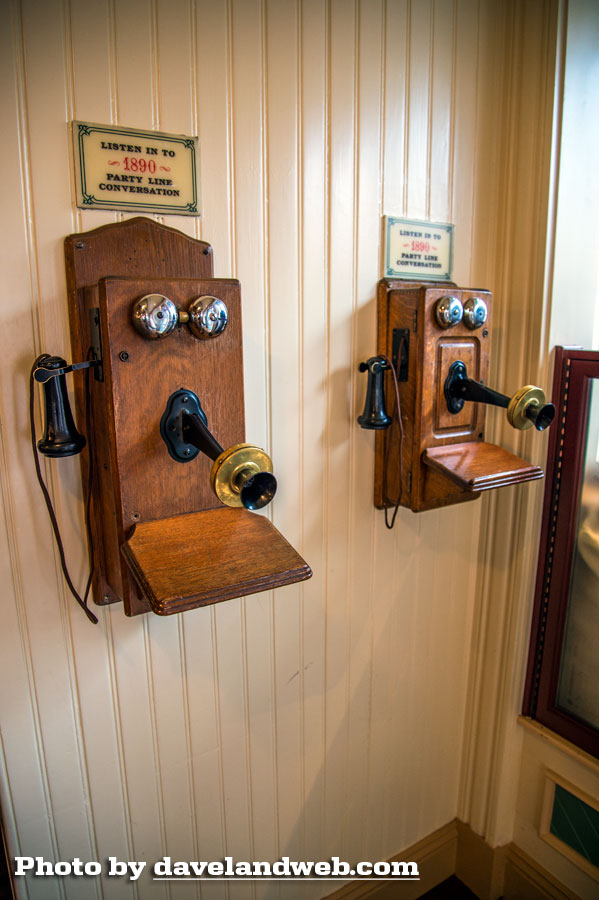 As was the checkerboard: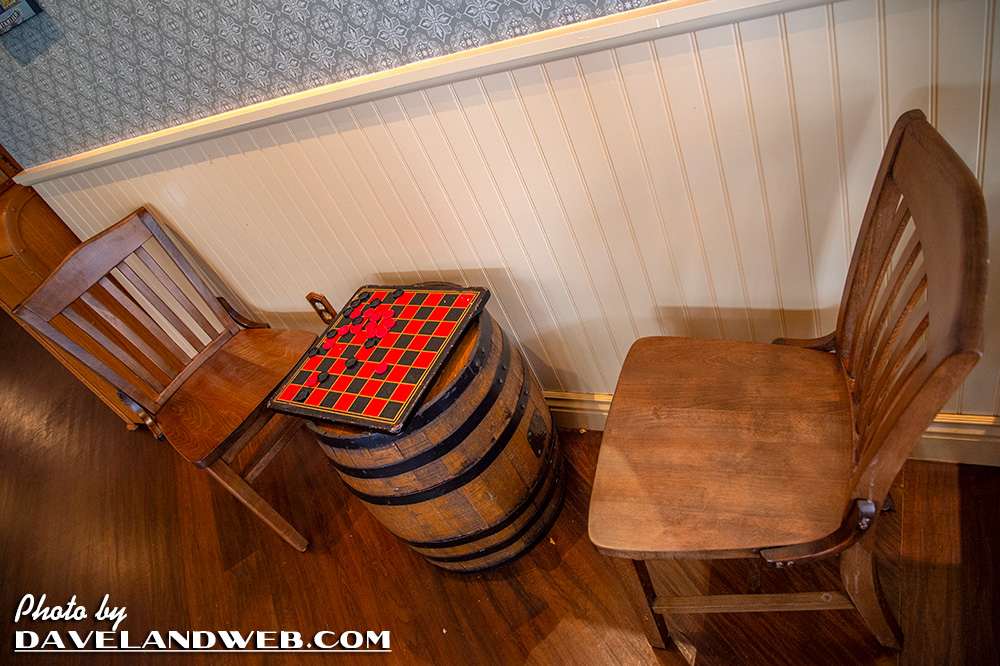 Even the vintage stove:
The difference was that now they seemed more like props that were merely for display, not for use. The chairs by the checkers were constantly full, but nobody seemed to pay much attention to the game board. I did like these Tiffany-style lampshades though: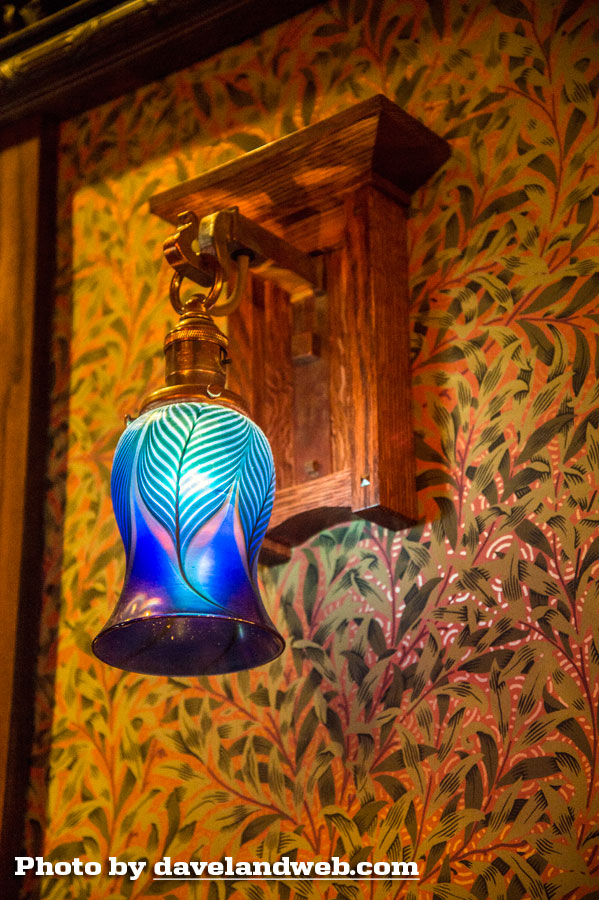 Other interesting light fixtures and semi-vintage looking signage could be found: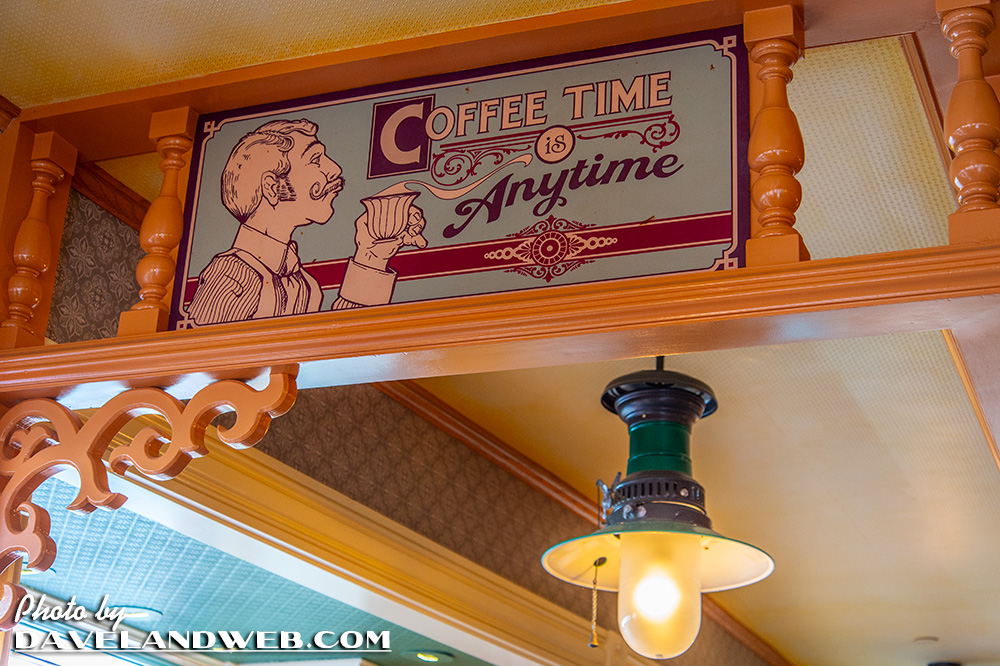 The oddest part of the whole thing was the faux book shop, which looked more like a library.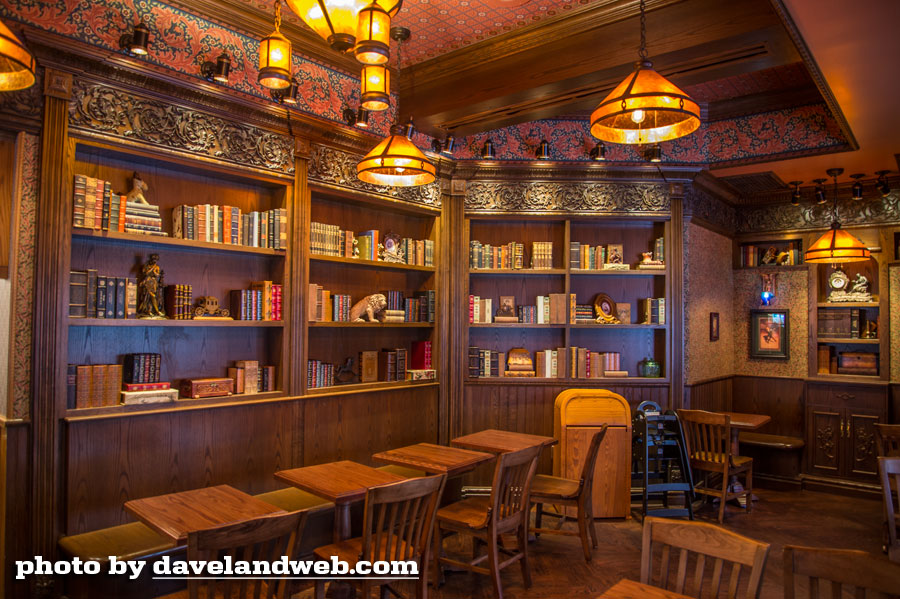 In this dark corner with the vintage phone, there was a very cool looking (possibly) vintage print. Most people would probably not even notice it, as the door next to it is permanently closed.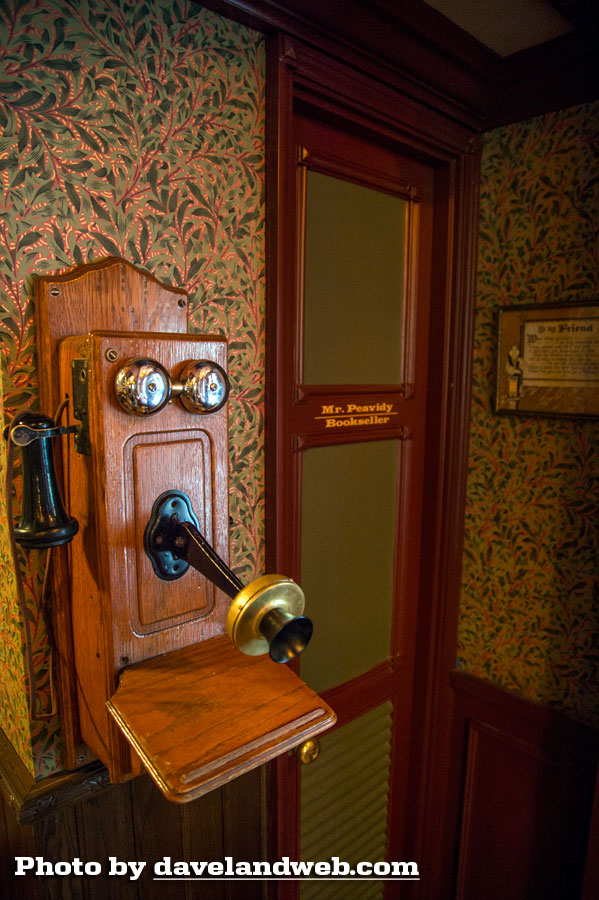 Let me save you the trouble of squinting: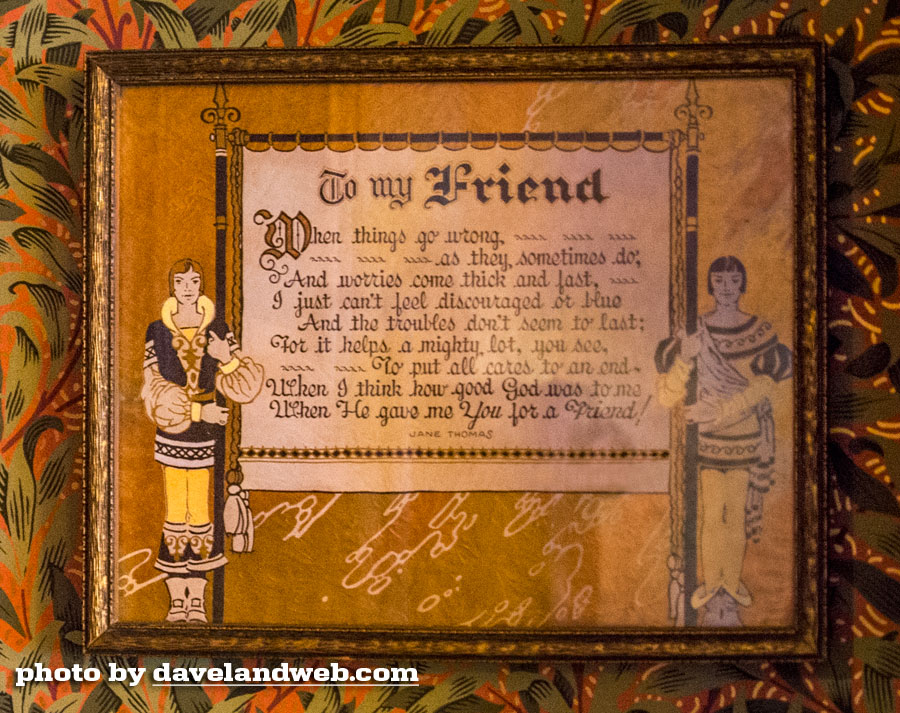 Across the street is the Penny Arcade, which has become the Candy Arcade: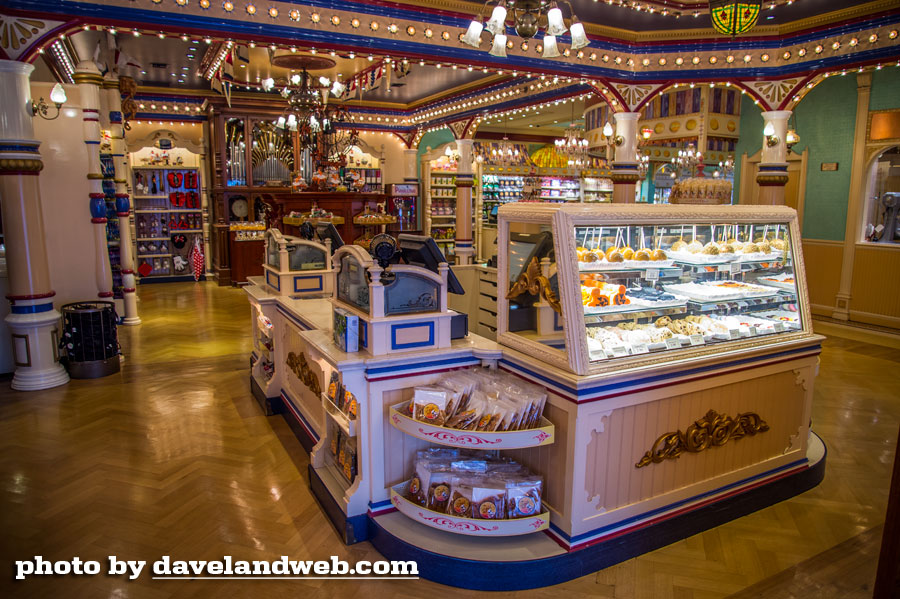 There are still a number of vintage arcade machines, shoved together up front: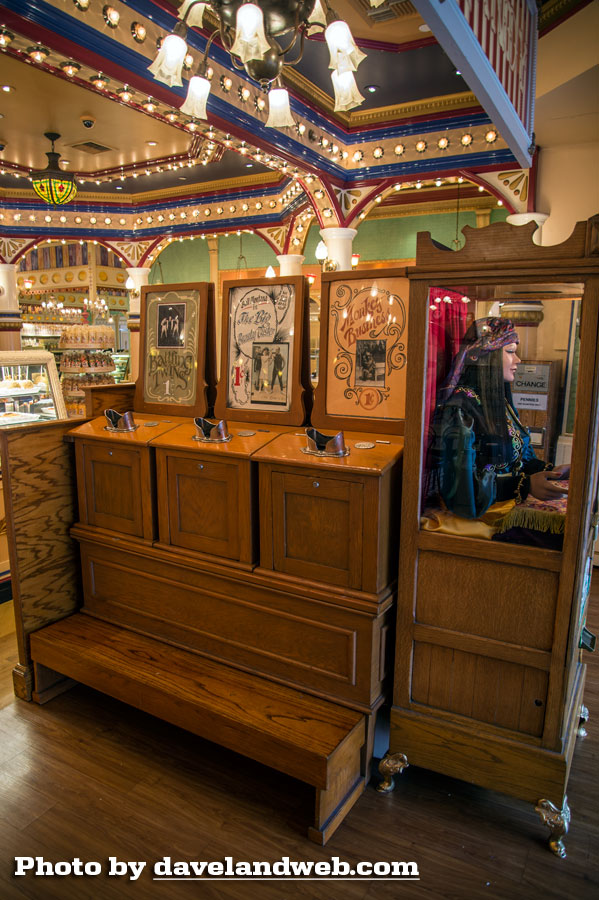 I wonder how many of today's generation even know what to do with these?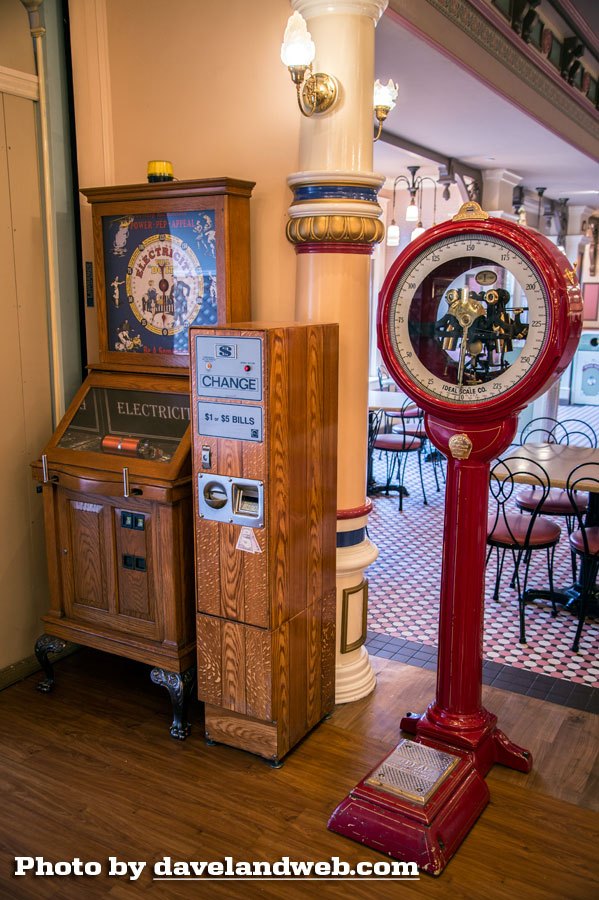 Last one for today is a LAAAAARGE panorama of the Partners Statue in Central Plaza.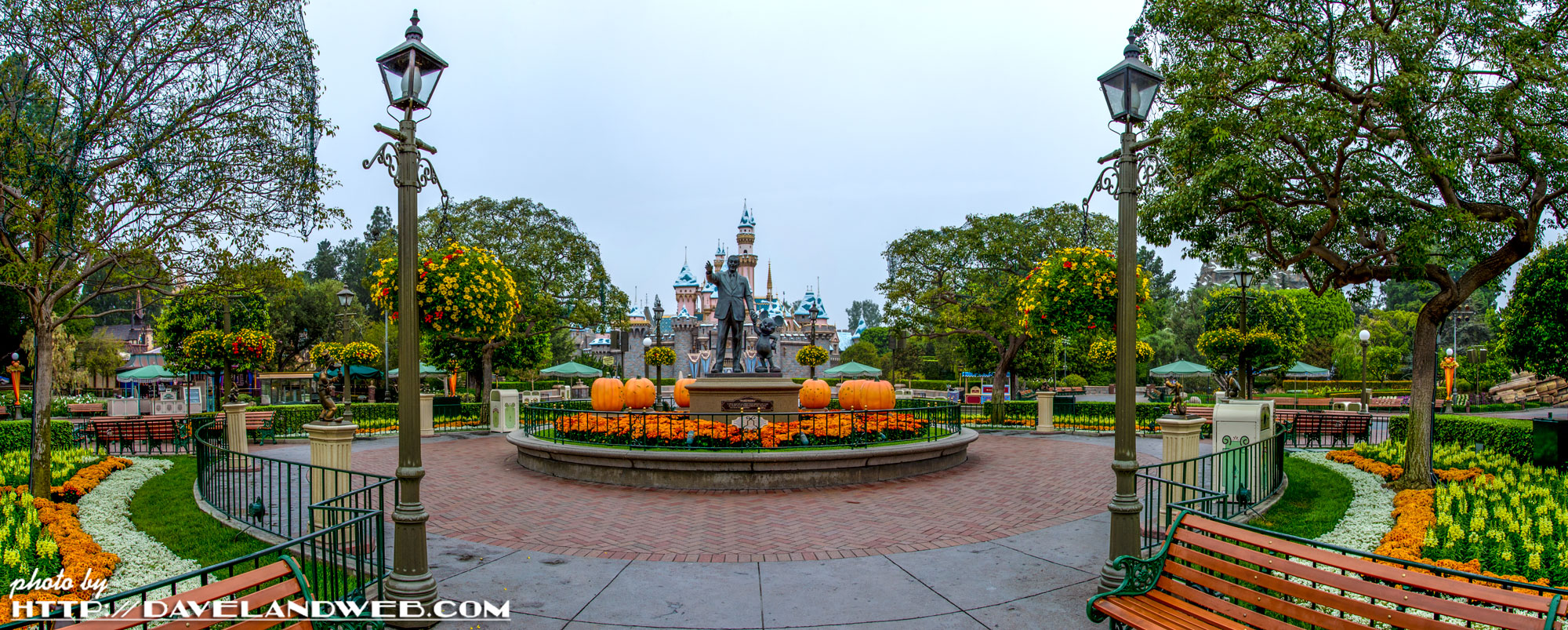 Tomorrow, we'll venture past the rope!
See more vintage & current Disneyland Halloween photos on my
Halloween web page.