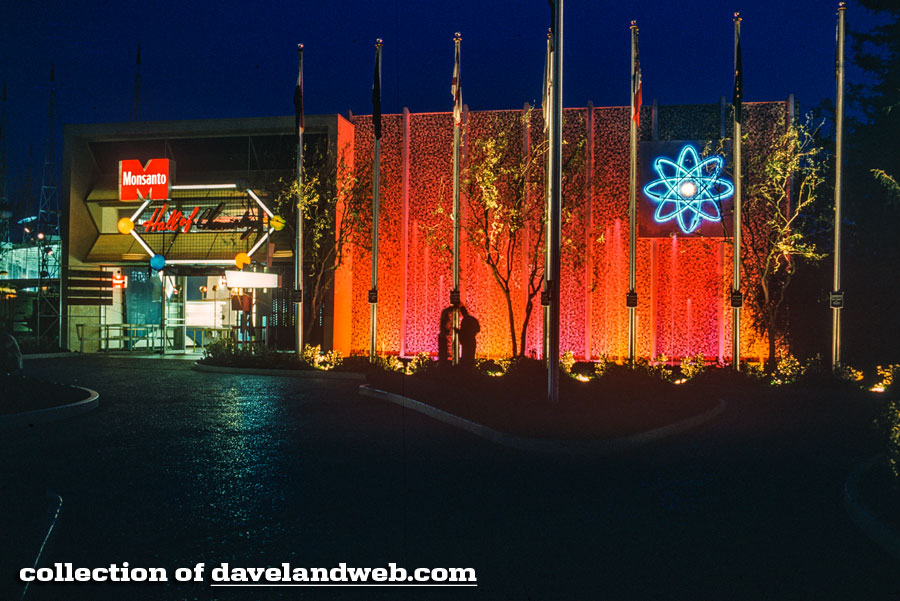 In High School, I hated Chemistry. It was the blot on my Senior Year report card...the one low point of my fairly solid academic achievement. Despite those horrible memories, I was able to tap into my inner joy when I came across this December 1960 photo of the Monsanto Hall of Chemistry, taken by a guest during their visit to Disneyland. It is definitely postcard-worthy, don't you think?
Compared to this 1955 daytime shot, you can see how much of a difference lighting can make in a photograph.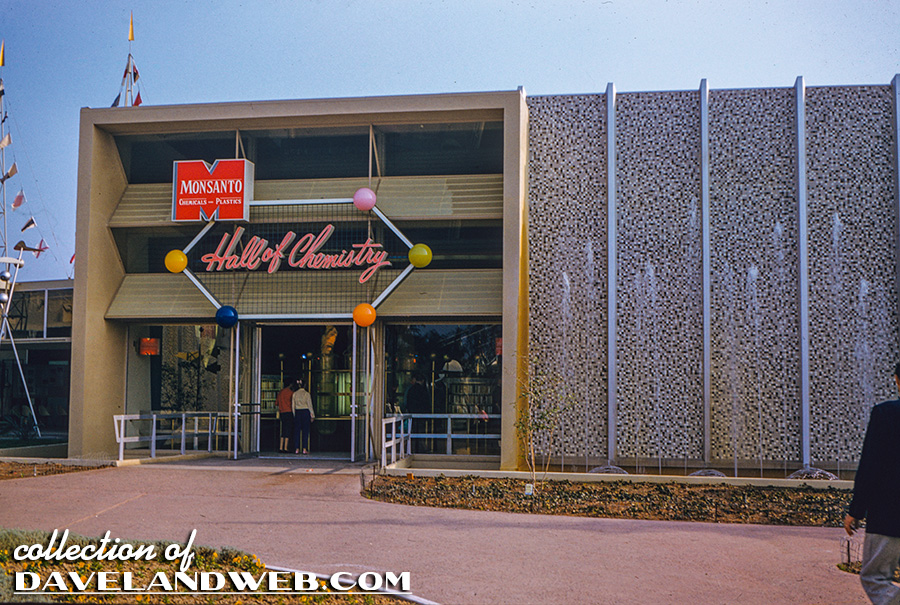 See more vintage Disneyland Monsanto Hall of Chemistry photos on my
Hall of Chemistry web page.