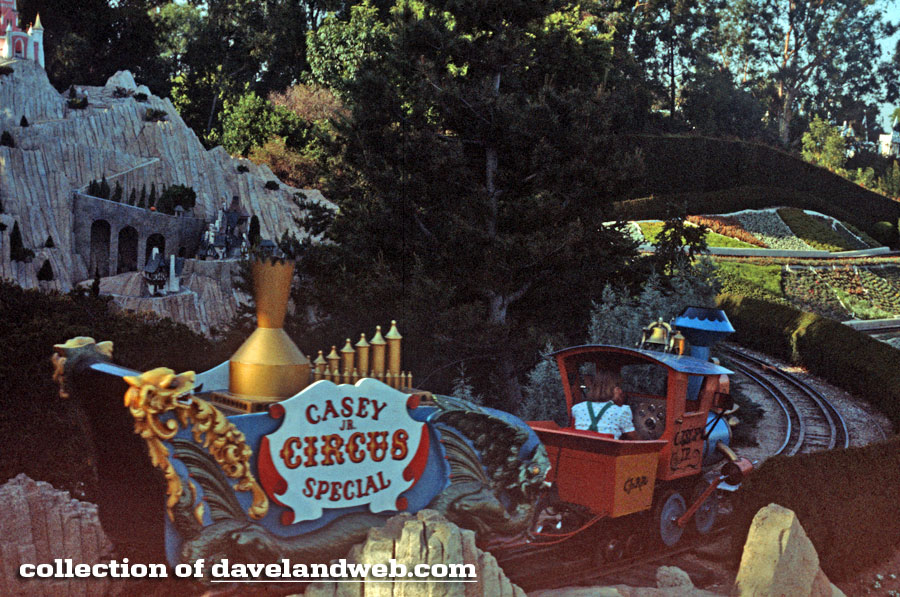 After the Skyway, our June 1980 photographer was all over the place, beginning with Casey Junior.
Less than a year old, one of the Big Thunder Mountain mine trains speeds by: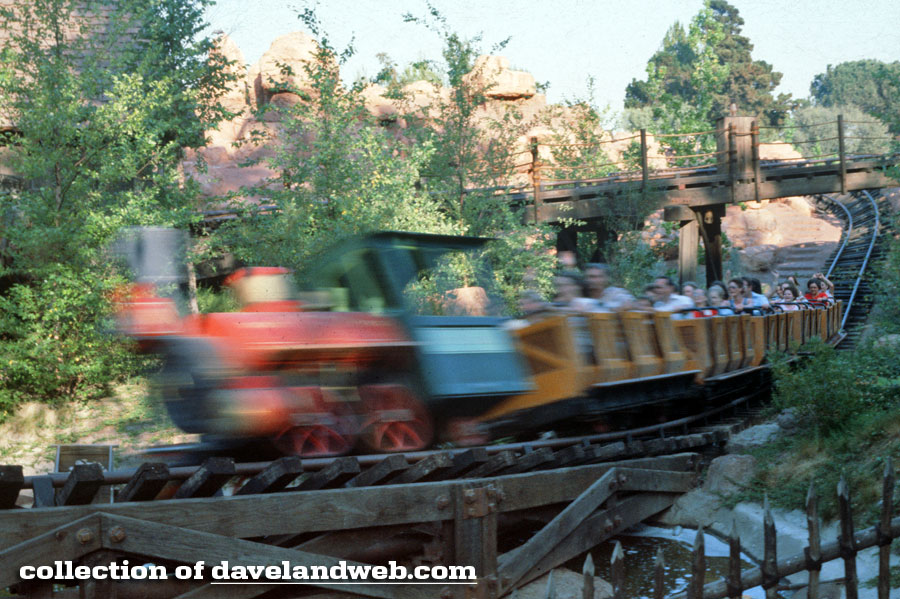 Fortunately, parts of Rainbow Ridge survived the demolition of Nature's Wonderland to grace the new Big Thunder Mountain attraction: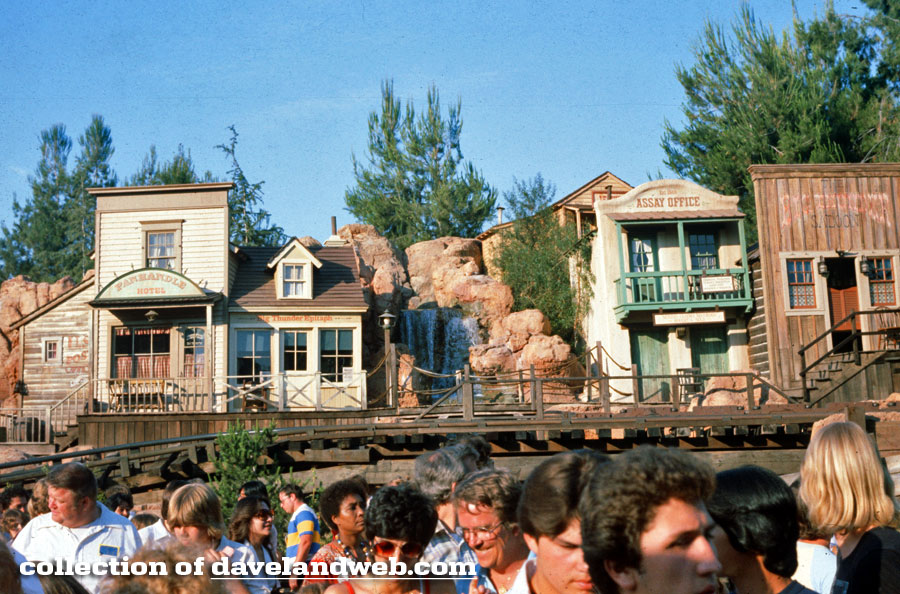 The tip of the Blue Bayou Restaurant sign is visible on the right side of this New Orleans Square photo: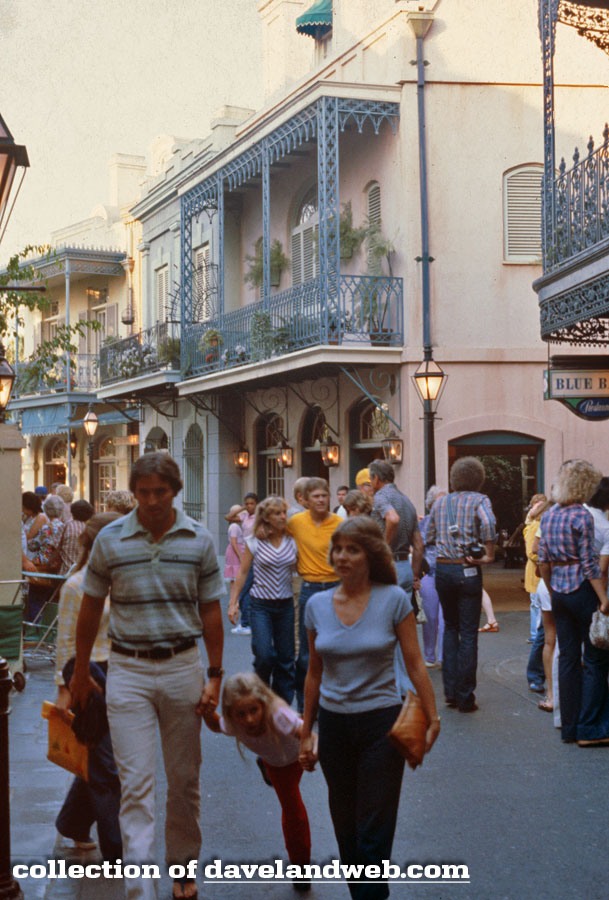 As afternoon begins to fade to night, the pink glow of sunset peaks out behind the Mark Twain.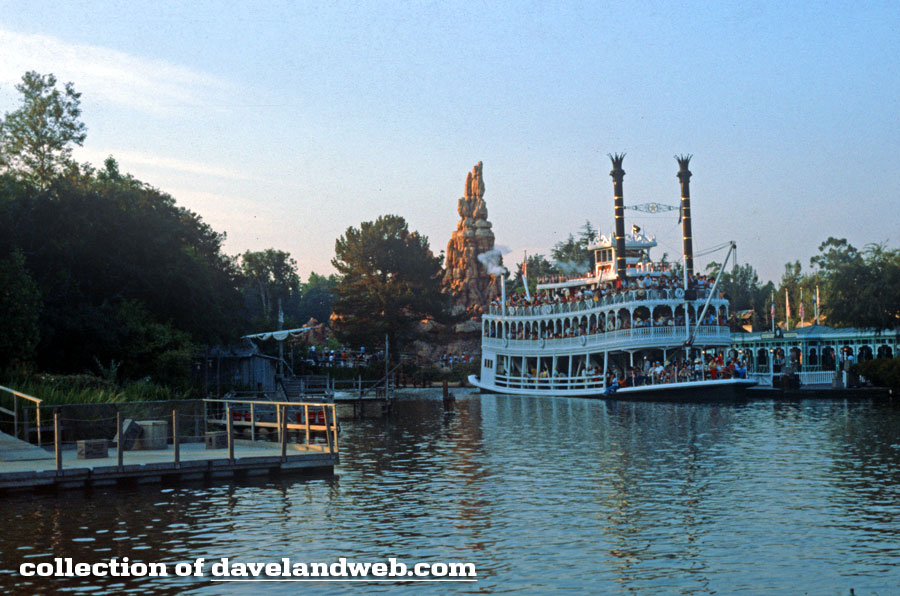 Over on East Center Street, the Firehouse Five entertains guests: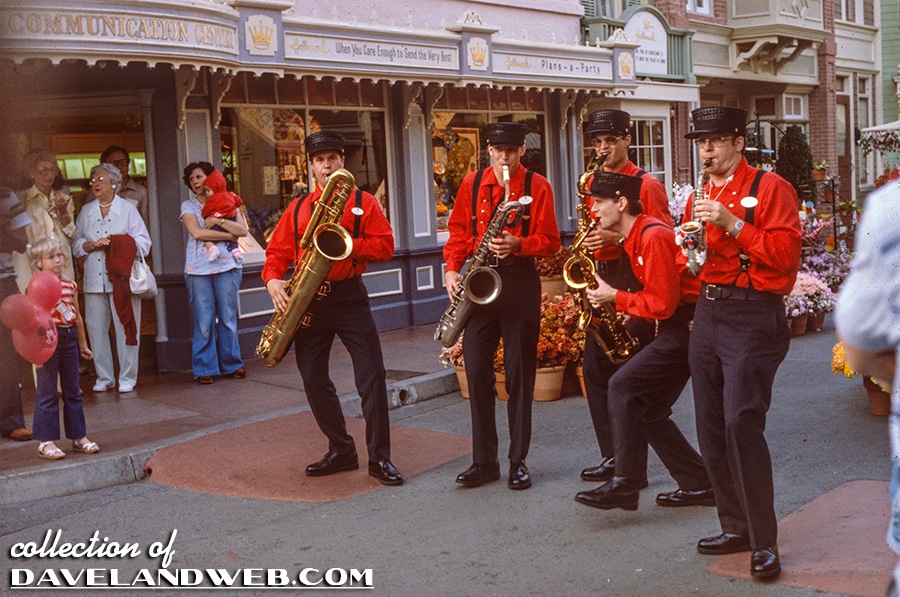 A vibrant Tomorrowland comes to life at night, with this image showcasing the Rocket Jets and The PeopleMover: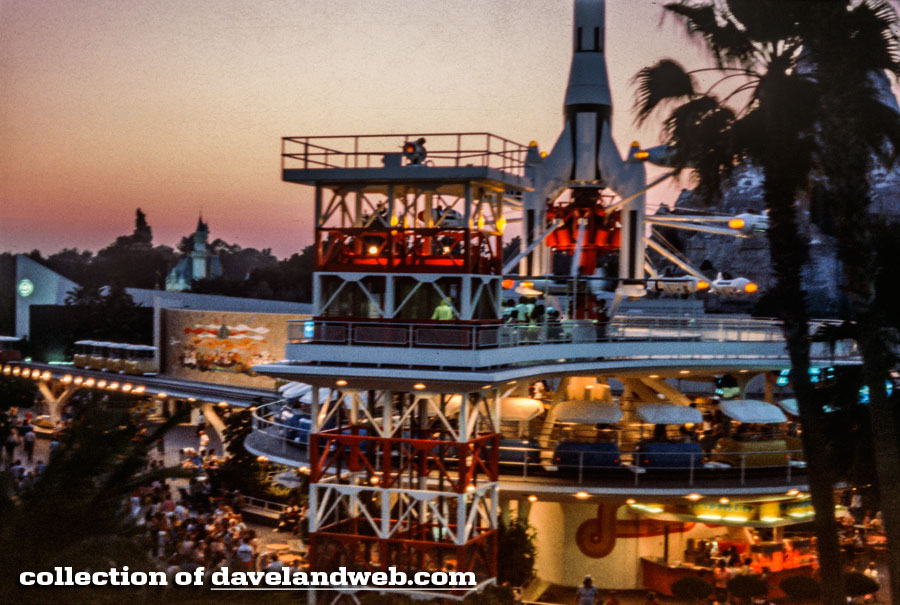 At the Tomorrowland Terrace, guests dance to the music of Papa Doo Run Run. I assume Shaun Cassidy is not part of this group.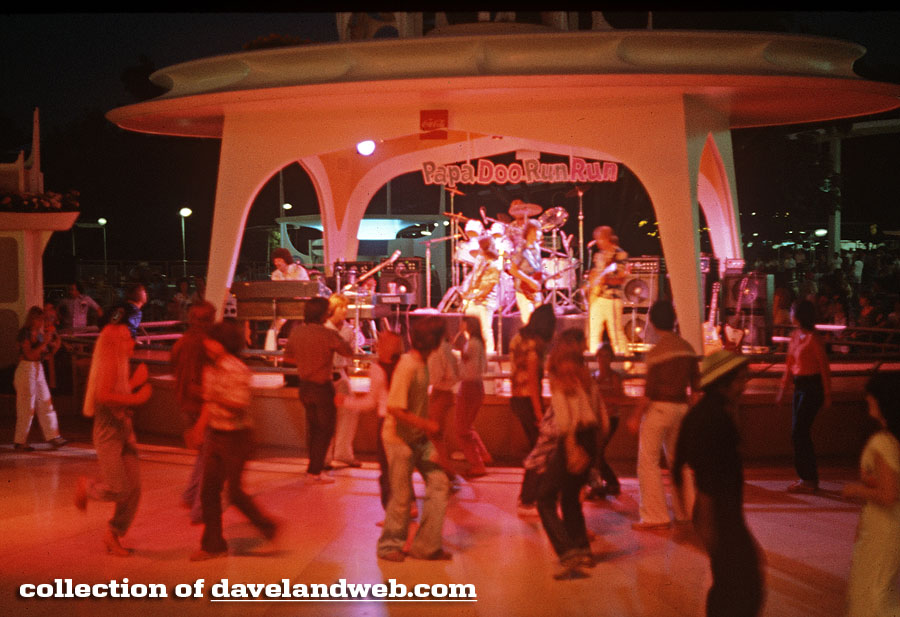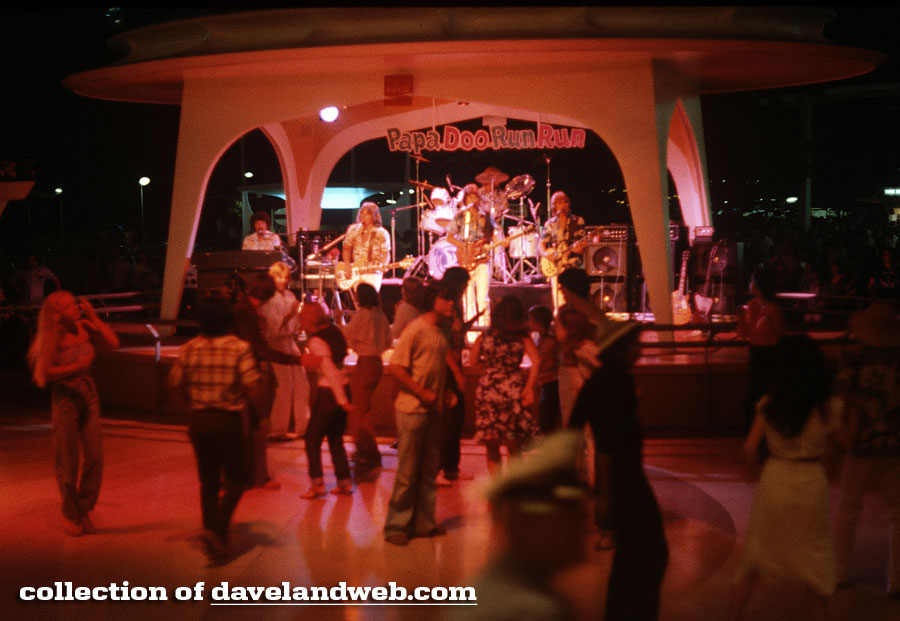 The last few images show the beloved Main Street Electrical Parade.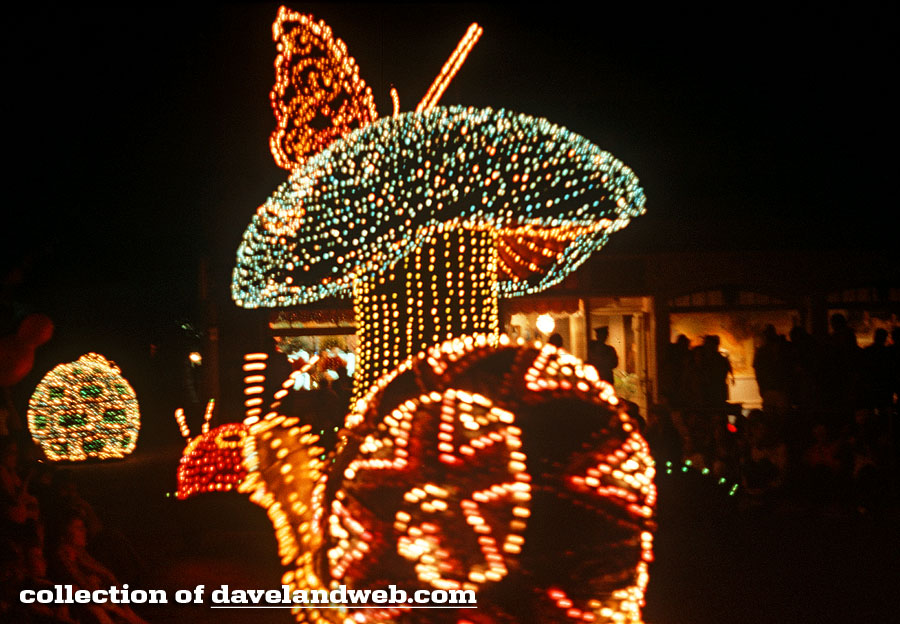 "Baroque Howdown" is beginning to invade my brain.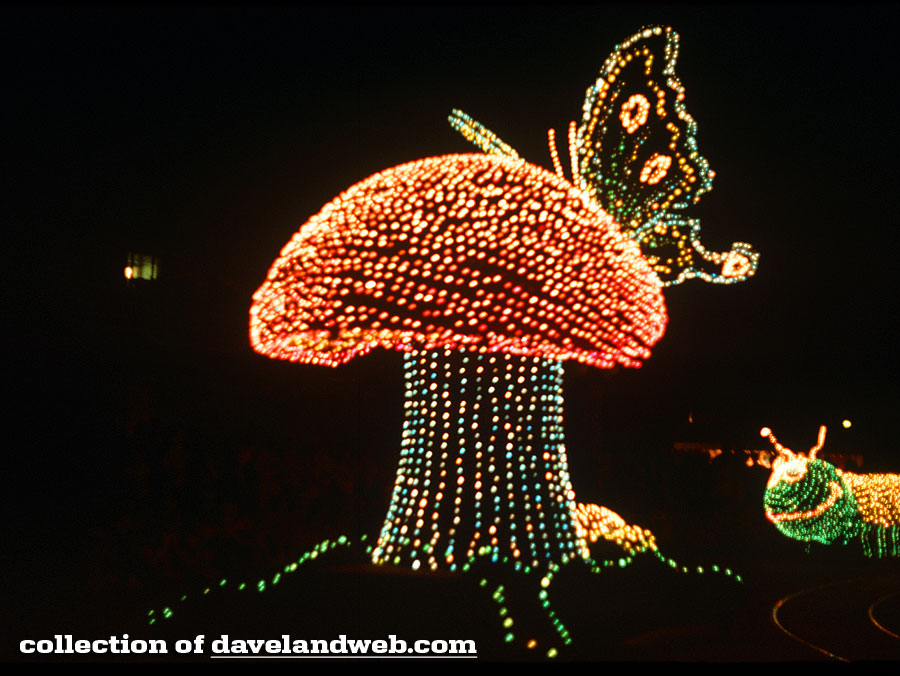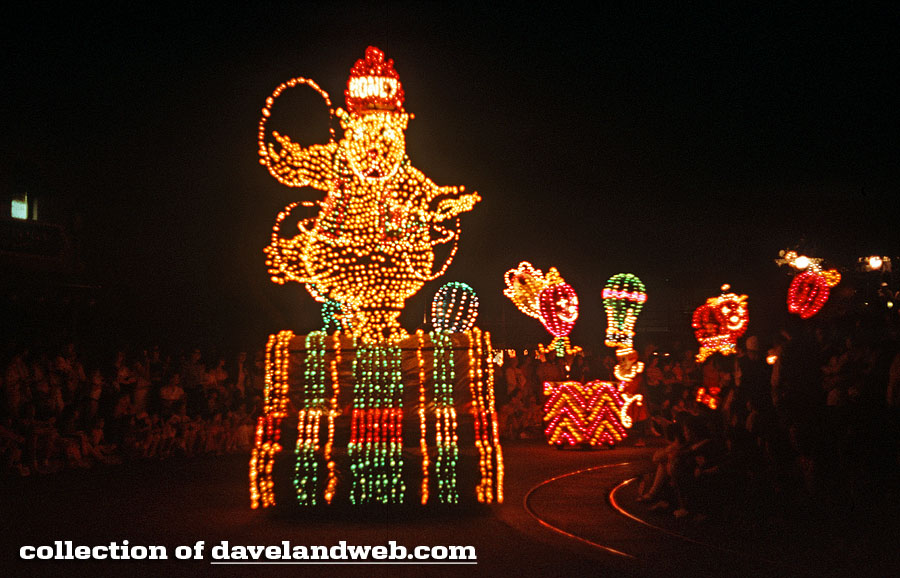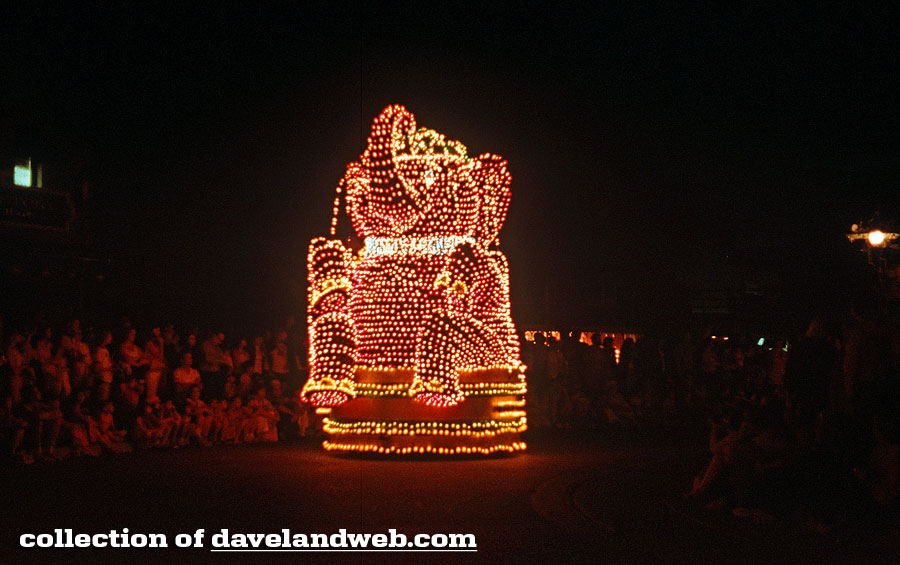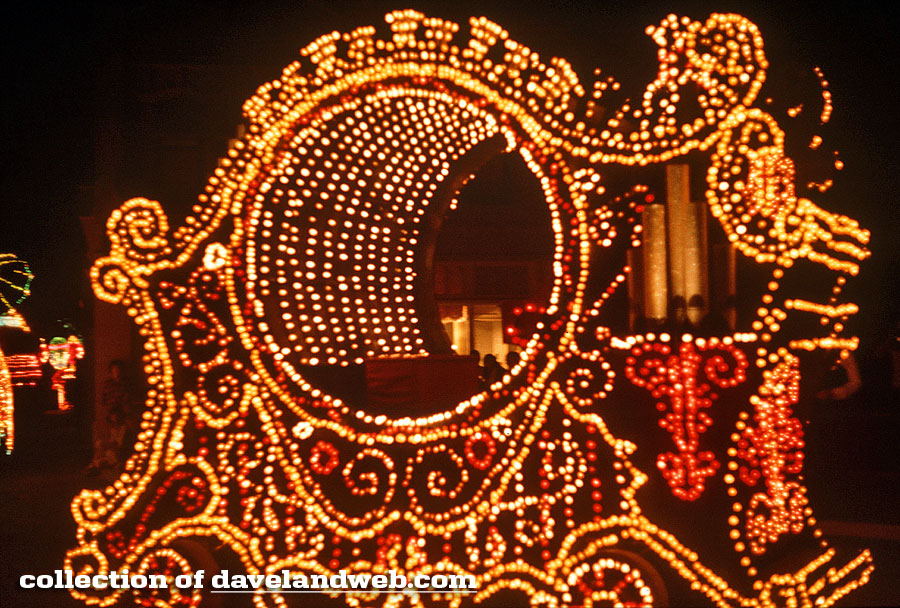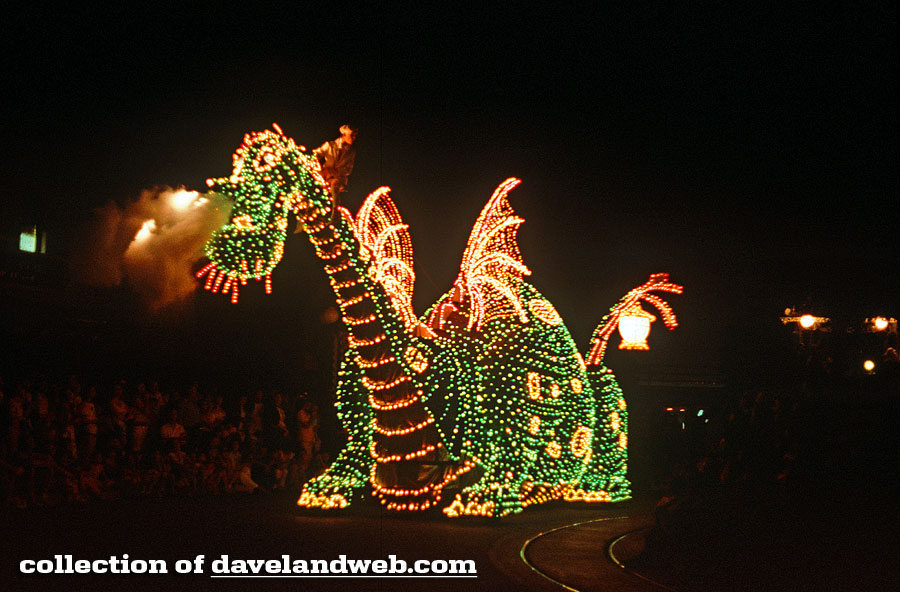 Last one of the set shows the special 25th Anniversary float: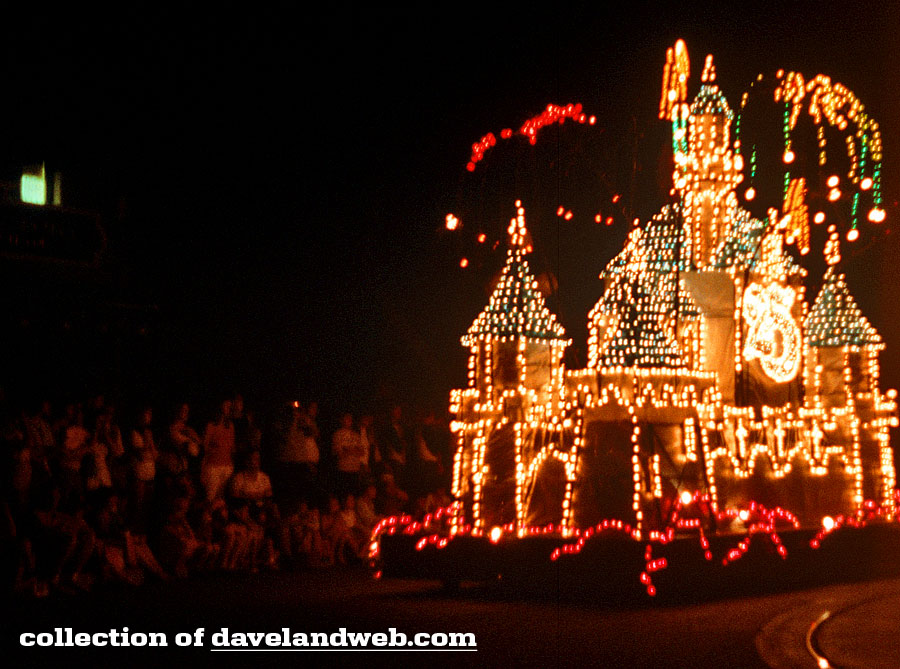 Hope you enjoyed our trip back to the 80's!
See more vintage & current Disneyland Fowler's Harbor photos on my
Fowler's Harbor web page.