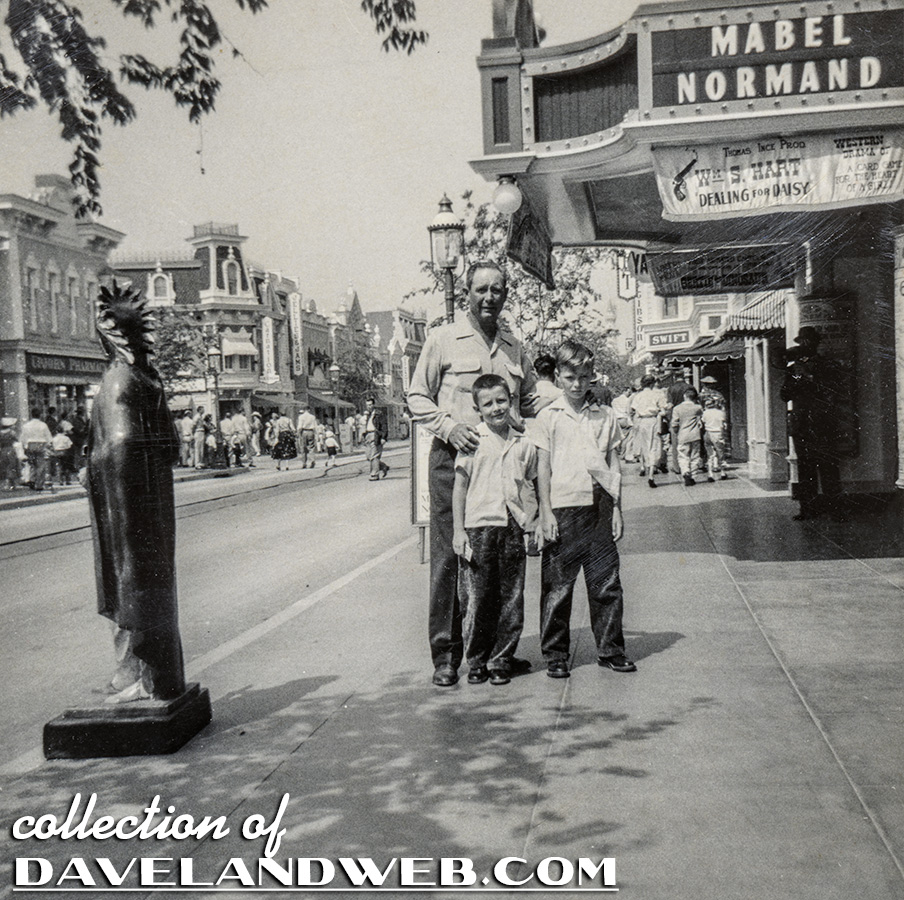 When it comes to Disney and Daisy, normally the duck with a "hair" bow and lashes comes to mind. However, in this April 1956 photo, the Daisy in question is "Dealing for Daisy," a 1915 William S. Hart western.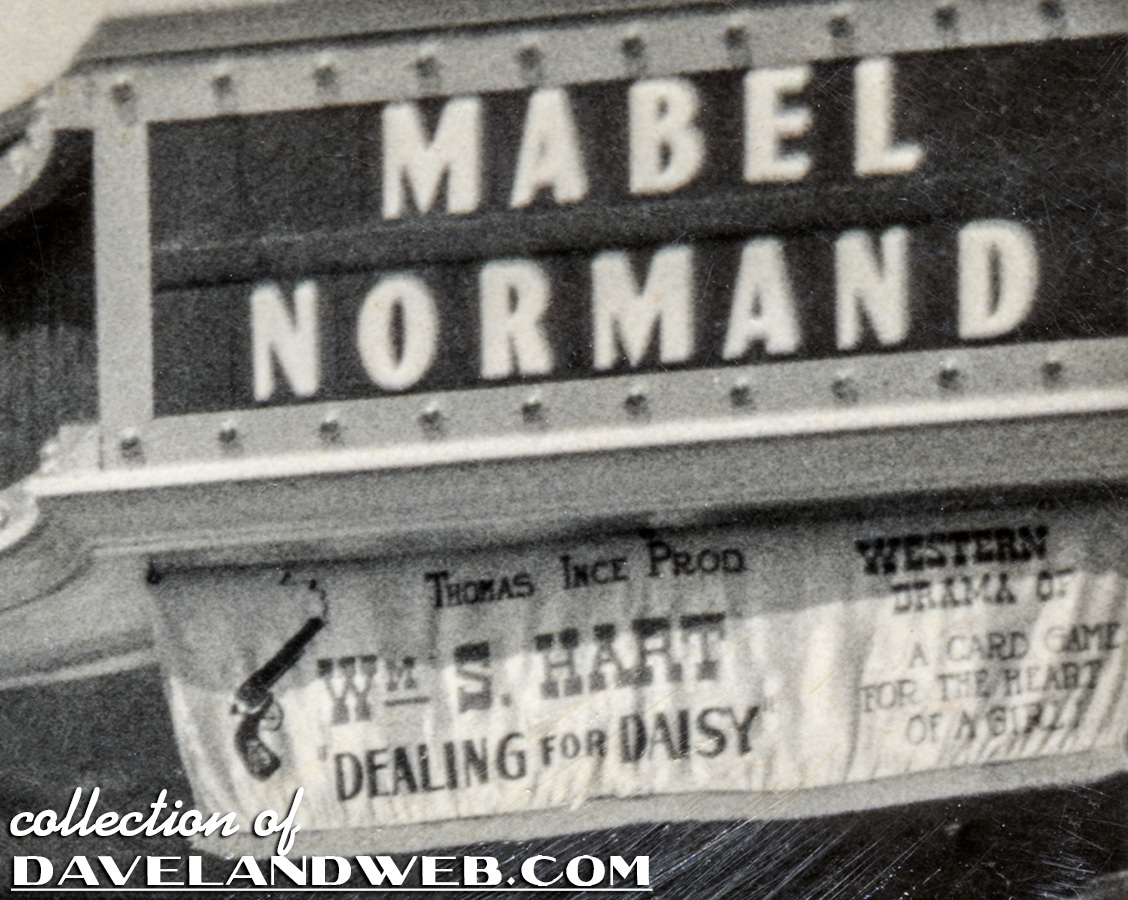 Mabel Normand, a famous silent screen comedienne, is also listed on the marquee. Normand was almost as famous for the numerous scandals she found herself involved in as the Keystone Kop comedies in which she starred.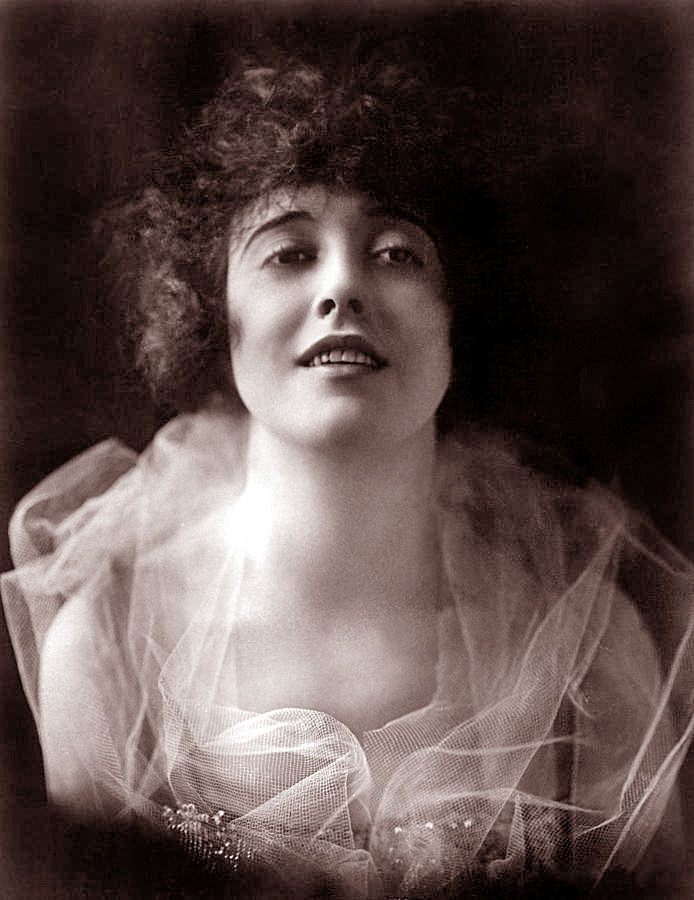 In a previously posted shot, you can see this A-Frame that was positioned in front of the theater, touting the William S. Hart film.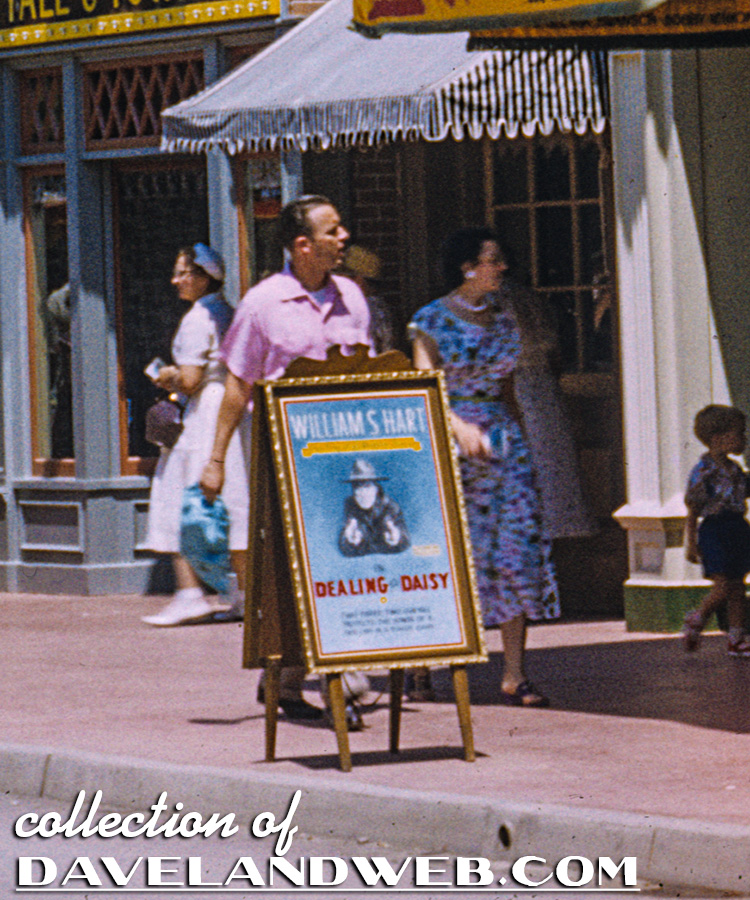 As a consolation for those who had expectations of seeing a different kind of Daisy, here's Daisy Duck herself: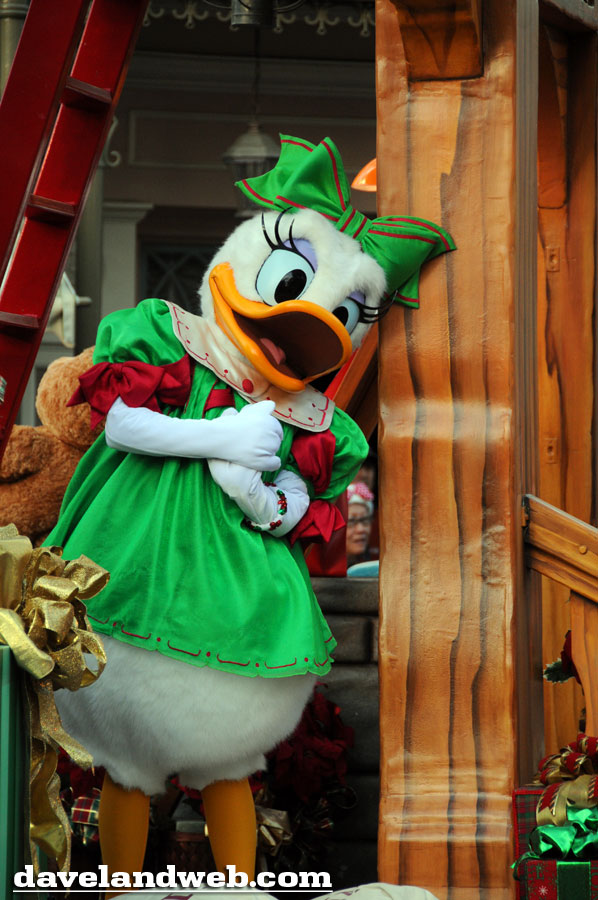 See more vintage & current Disneyland Main Street Cinema photos on my
Main Street Cinema web page.