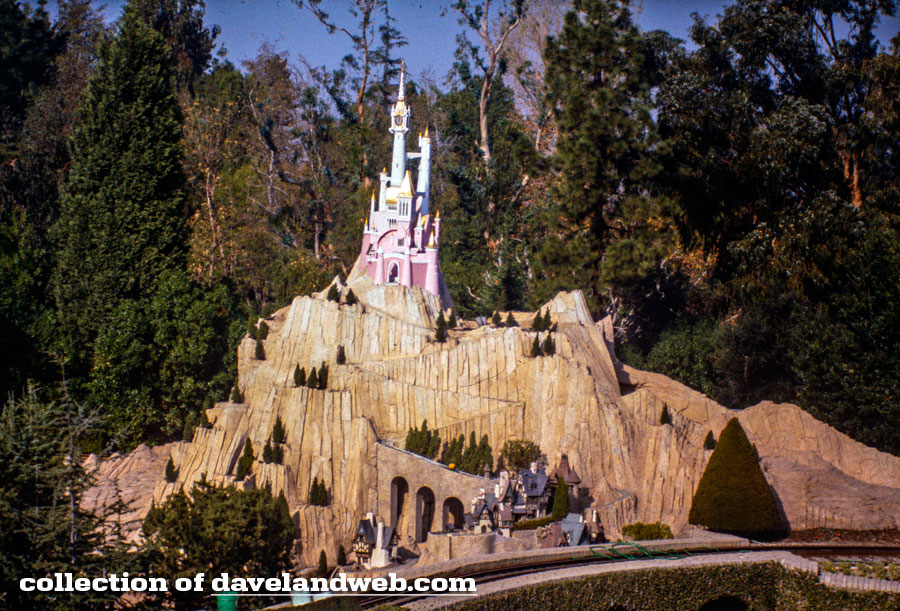 This image came from a batch of December 1982 slides and features the pink Cinderella Castle that towers over the Storybook Land attraction in Fantasyland. Because of its height and color, guests' eyes are naturally drawn to it, which often causes them to miss the charming village located below. Let's zoom in to fix that. Be sure you take note of the garden hose left out and the pumpkin on the left-hand side of the image; is it turning into a carriage or reverting back to its pumpkin state?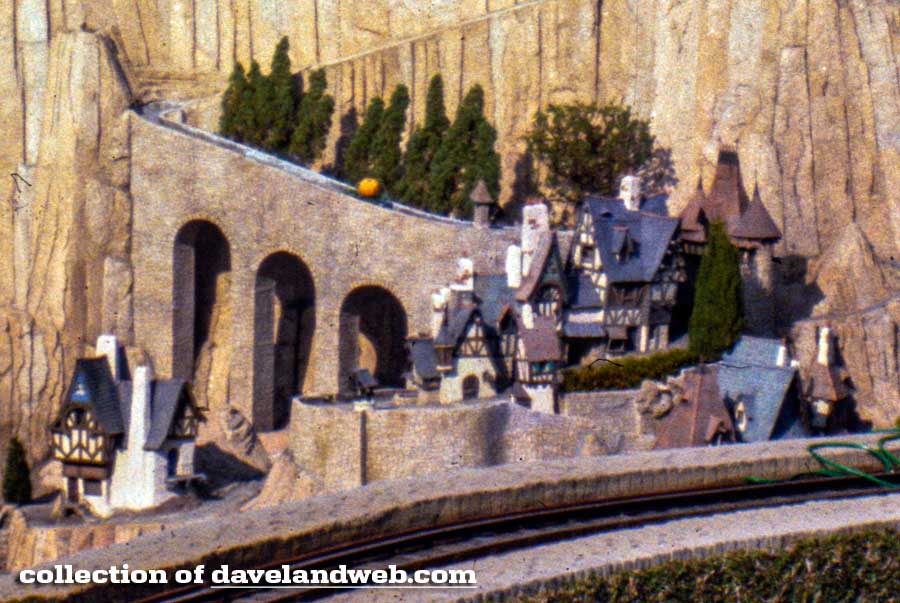 Fantasyland was completely overhauled for its May 1983 upgrade. According to Animation Director Rob Fendler, the village in my photo is not the original one that was constructed in 1956. Constructed of marine plywood and polyurethane resin, those structures were replaced with exact copies built to take advantage of modern fabrication techniques that would help them weather the elements better.
Here's a shot from March 1960 of the same area: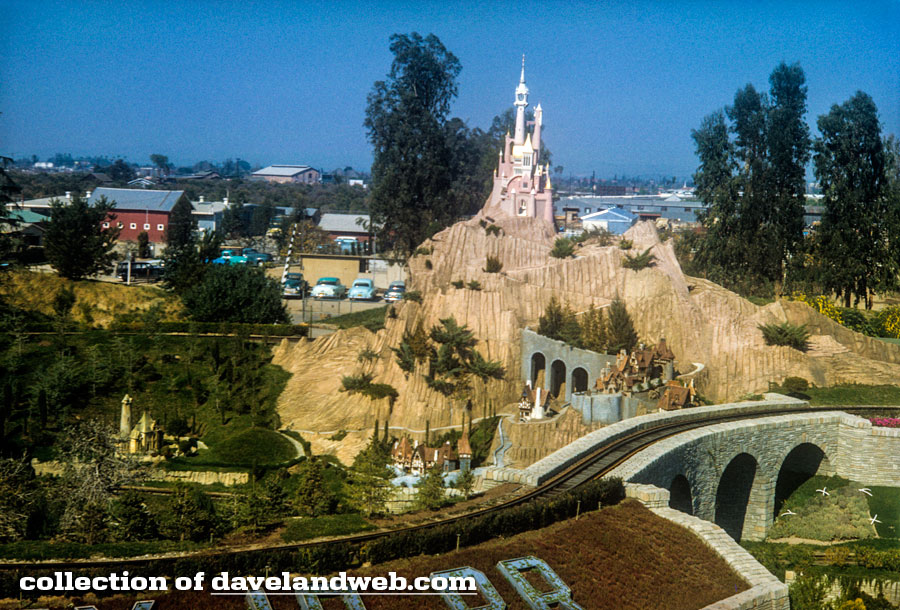 Zooming in, you can see that Imagineers decided to paint the roofs a cool gray rather than keep the original warm brown color scheme: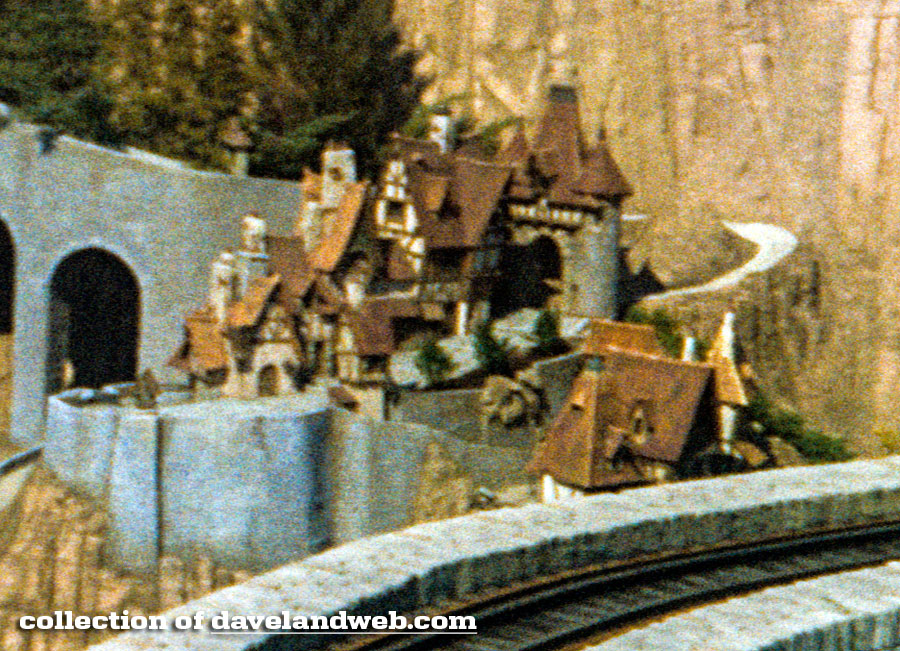 A June 1960 view: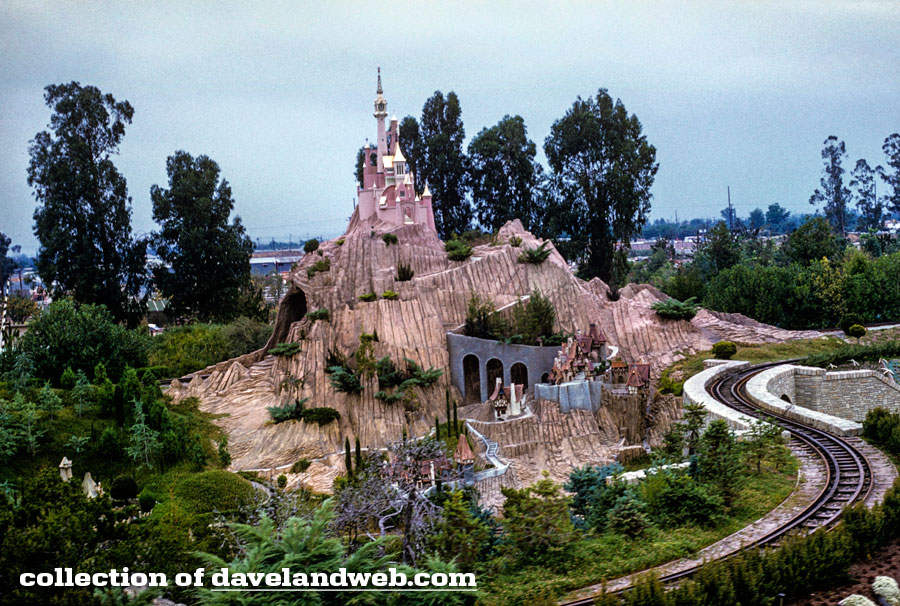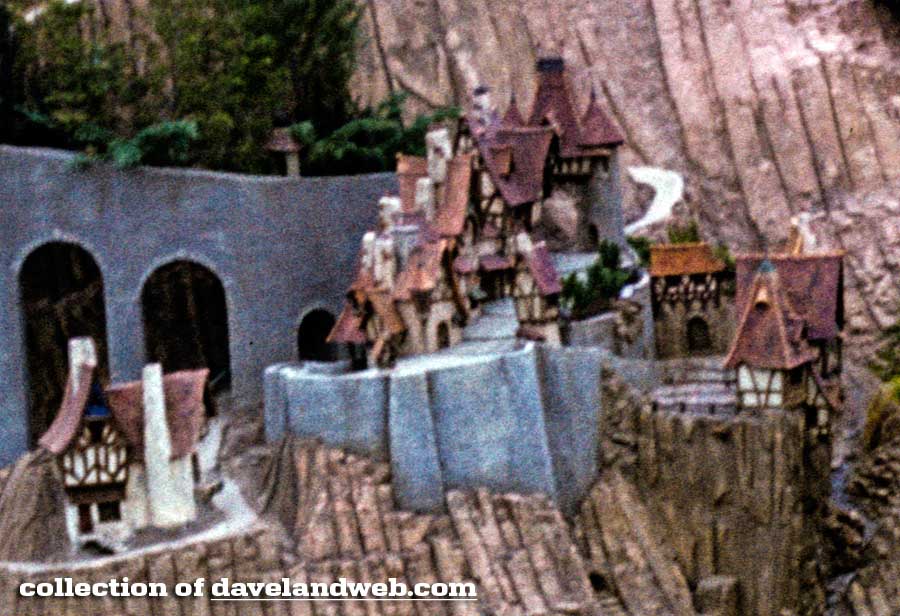 One guest in December 1961 must have really liked this area; they took 3 shots while passing by. I am including a number of detailed views for your viewing pleasure. Enjoy!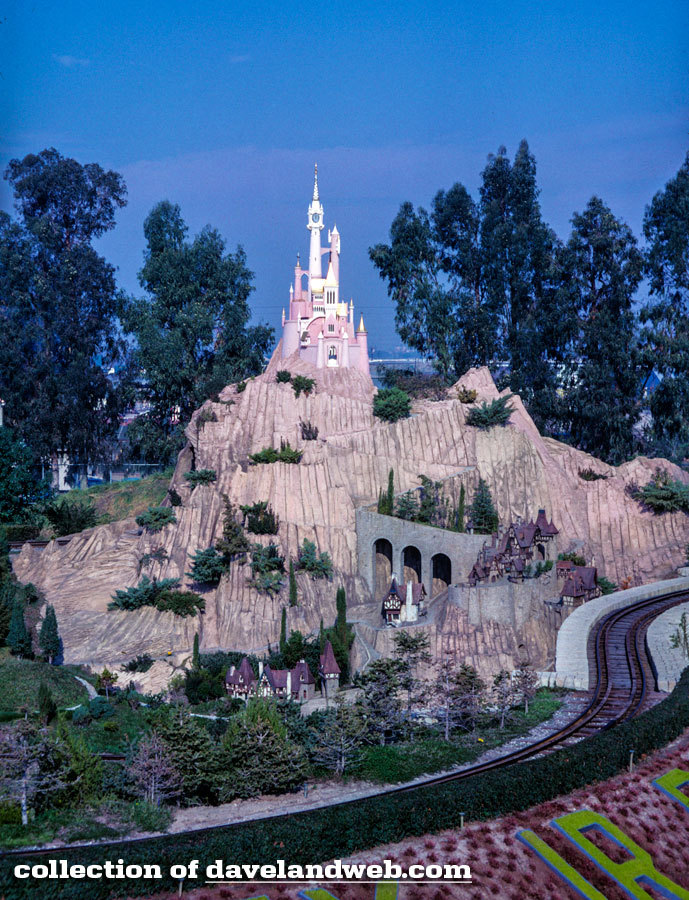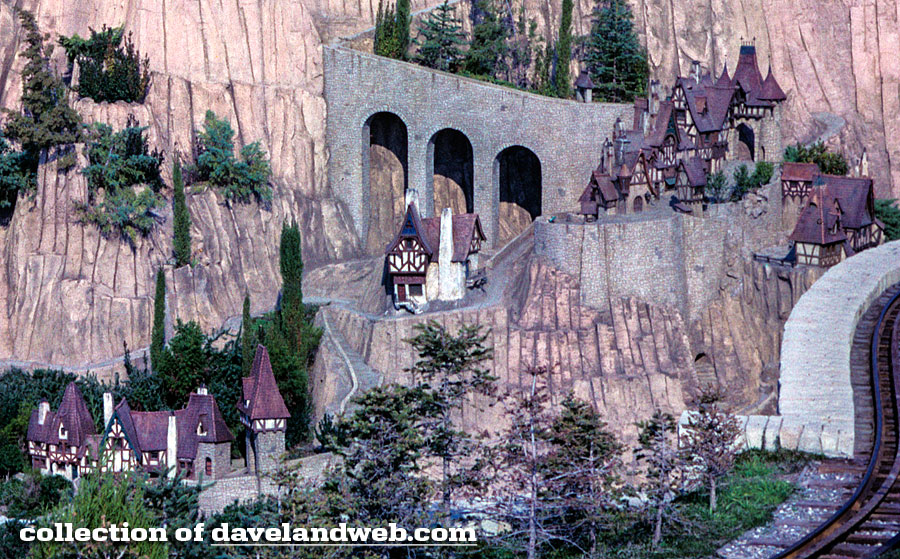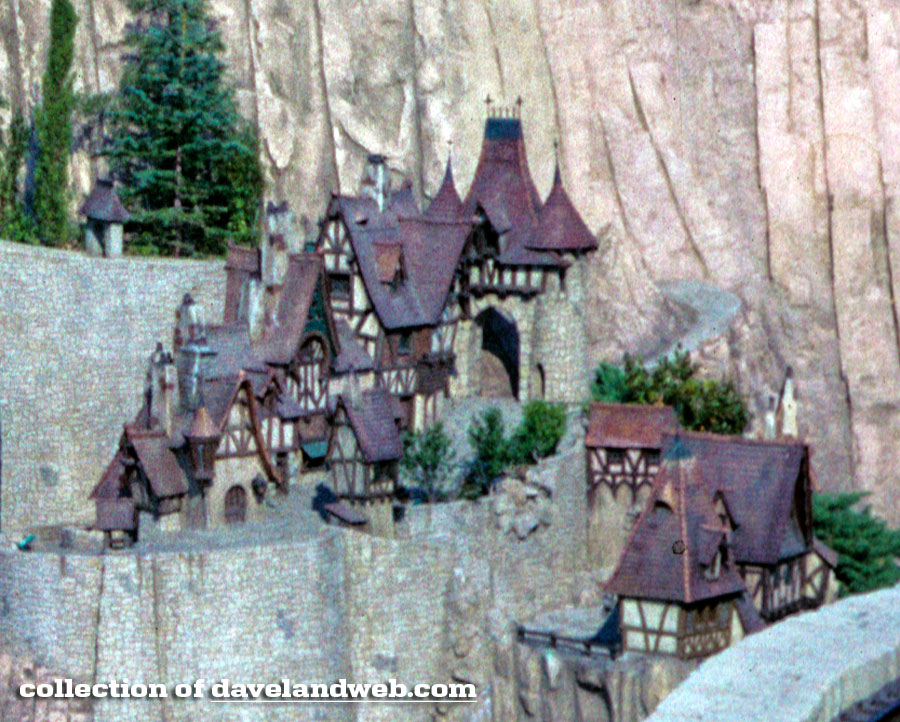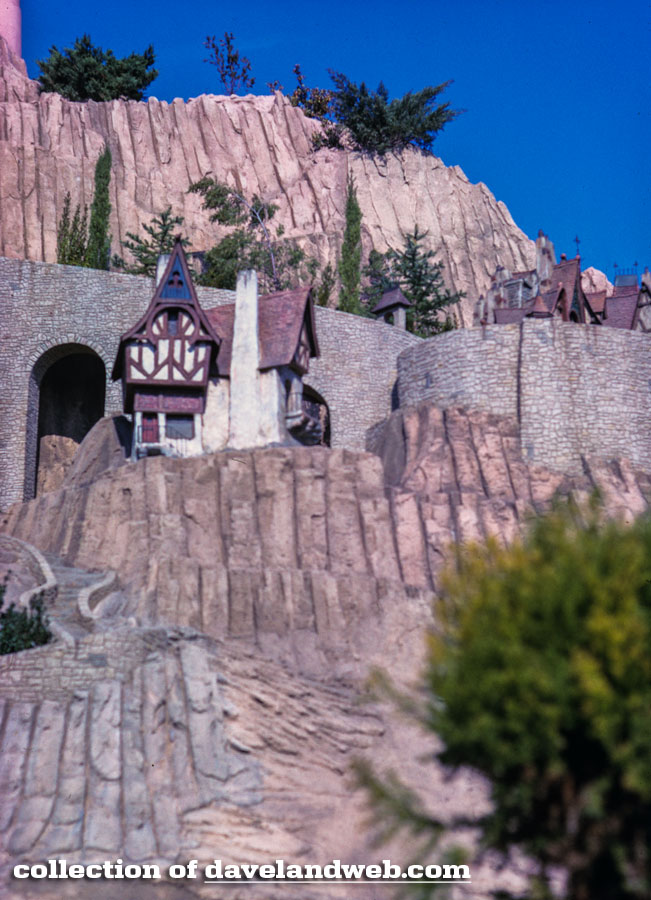 Once again the pumpkin stands out: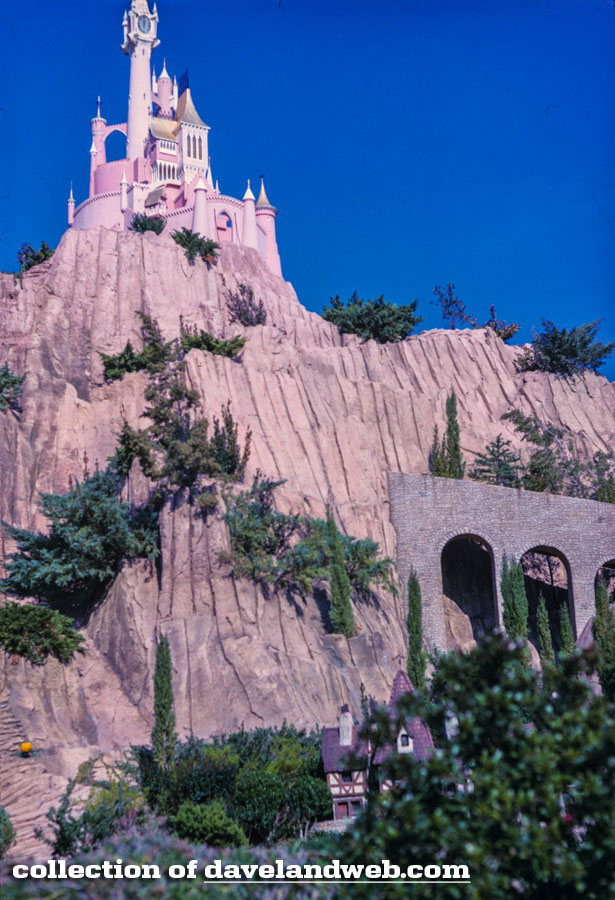 This grainy December 1980 image is the last one in my collection that shows the original structures: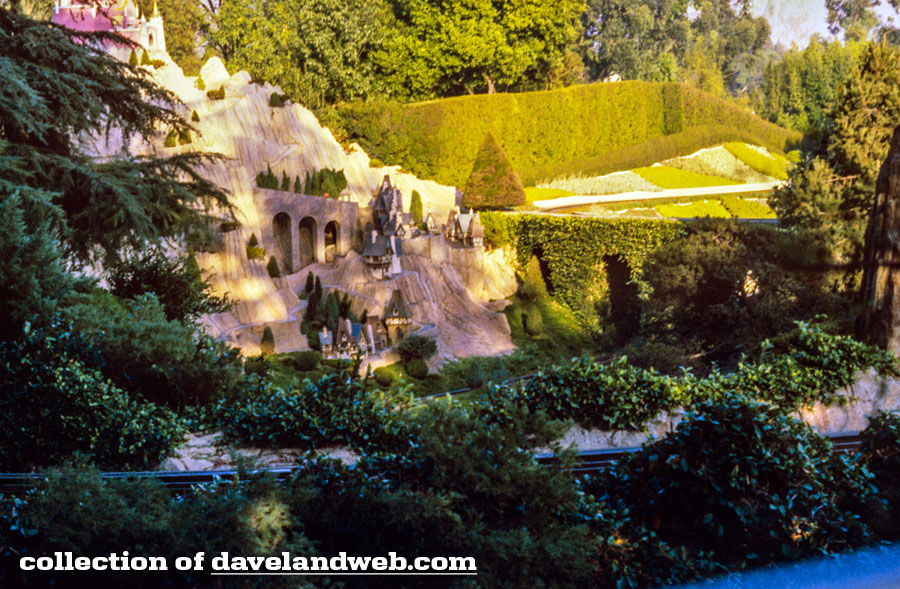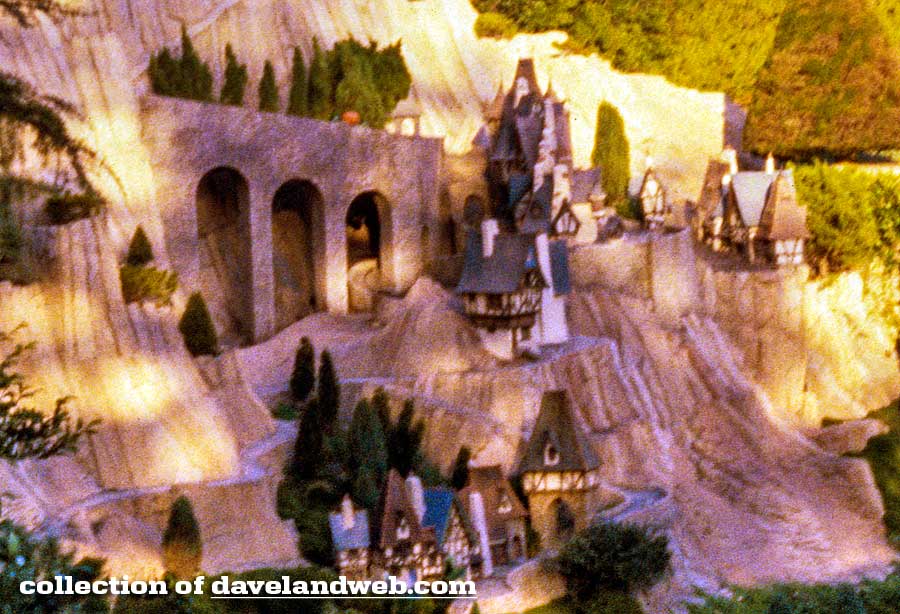 If you're wondering what happened to the original, here's a photo of what remains: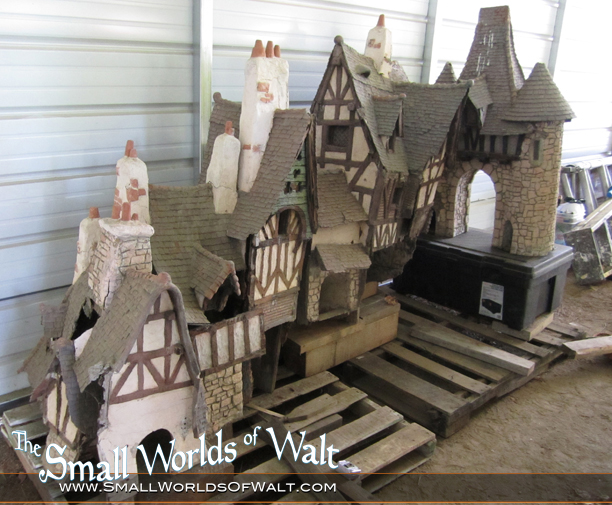 From the now defunct Small Worlds of Walt website comes the backstory:
At 57 years old, the village today is nearly unsalvageable, but it still retains so much amazing detail that it begs to be restored as a piece of Walt Disney's history and a tribute to his love of miniatures. The Carolwood Foundation is now embarking on this careful restoration, preserving as much of the wood structure as possible and rebuilding new sections that have been destroyed or have gone missing altogether. Once completed, the village will become an entirely new exhibit at Walt's Barn in Griffith Park, entitled "The Small Worlds of Walt." The exhibit will educate visitors about scale models and explore the different miniatures, large and small, that Walt wanted to put into his park. Whether its Main Street, Sleeping Beauty Castle, The Disneyland Railroad, Storybook Land or the Carolwood Barn, they are all The Small Worlds of Walt. The Carolwood Foundation needs your help to bring these beloved miniatures back to life. Our hope is that the Disney fan community can come together to fund the restoration and the construction of the exhibit so that these priceless pieces of history can be enjoyed up close for generations to come.
Here's a photo of Rob Fendler lavishing care and detail on the restoration of the original model: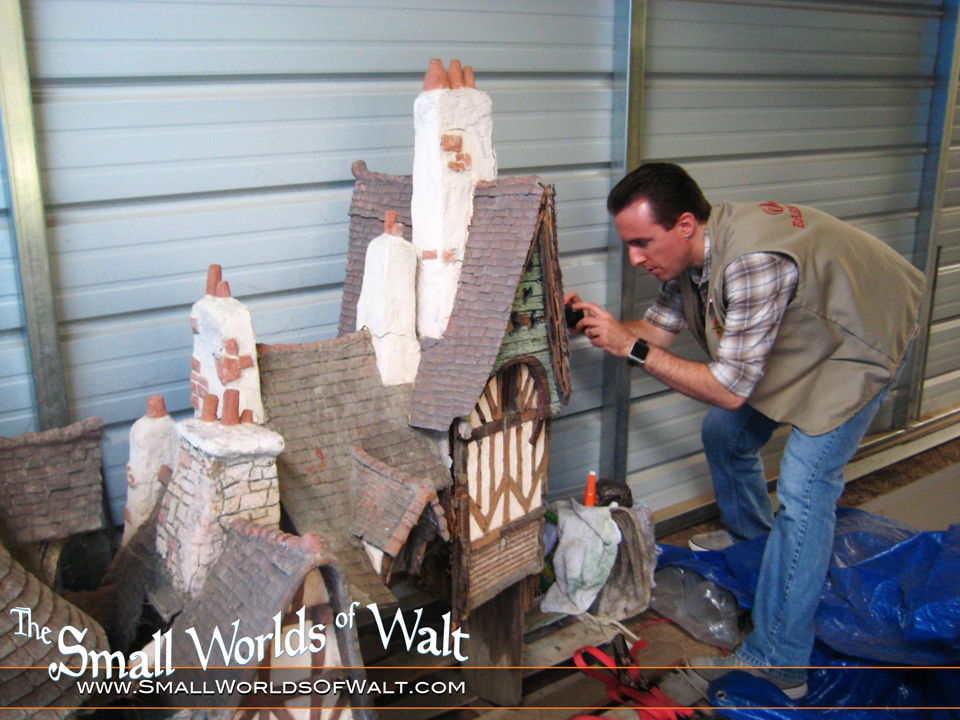 See more vintage & current Disneyland Storybook Land photos on my
Storybook Land web page.