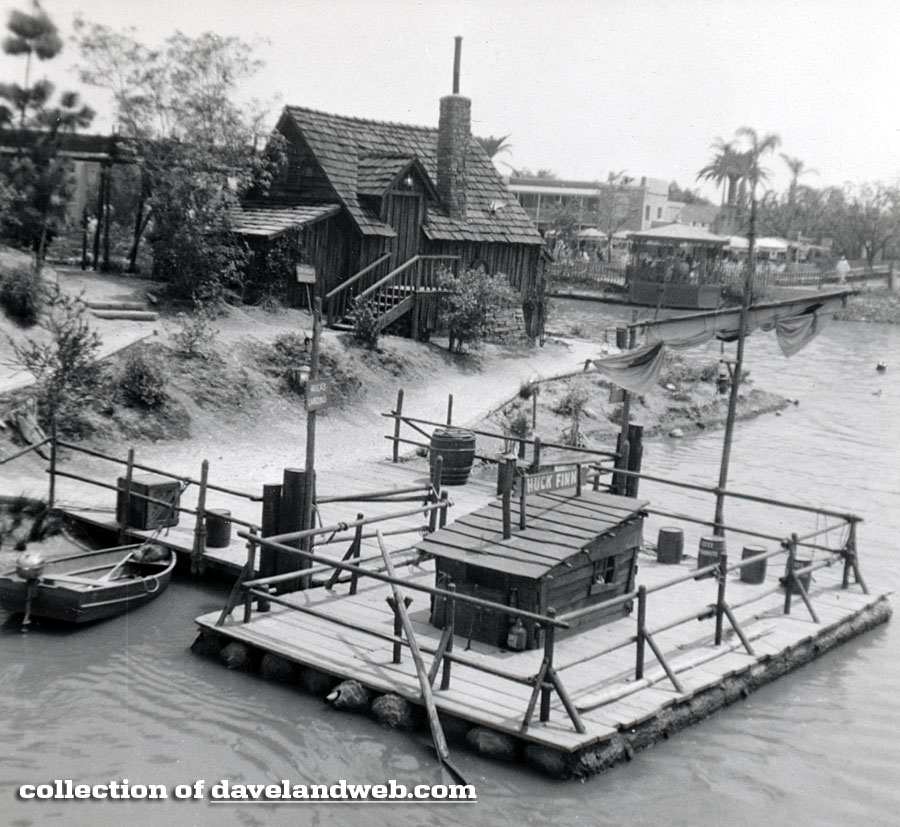 Two photos from 1956, shortly before Tom Sawyer's Island was open to the public. I especially like this view of Castle Rock under construction: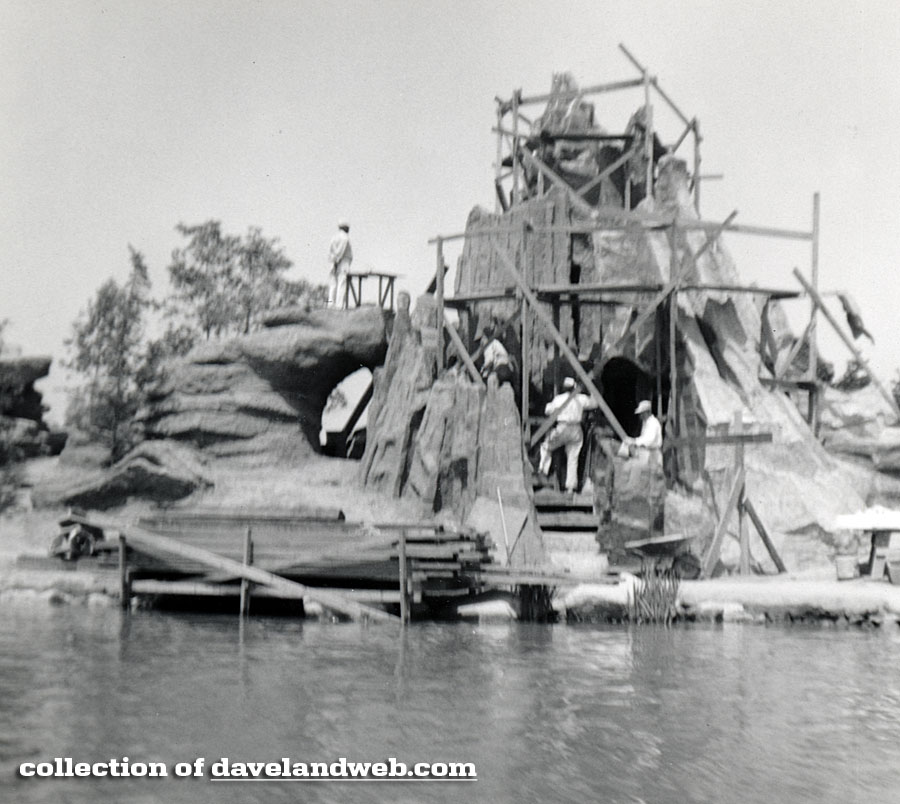 From the original brochure:
A fantastic group of rocks stretches along the ridge of the island…and in this primeval playground you can ride the Merry-go-round Rock…or see-saw on Teeter-Totter Rock. Climb the stone steps to the ramparts of romantic Castle Rock high above the river…descend the spiral steps to the depths of the Castle.

High adventure awaits you beneath Ambush Rock…Relive the days of the river pirates in the Pirate's Den…follow the underground maze to The Dungeon of No Escape!
And the finished product: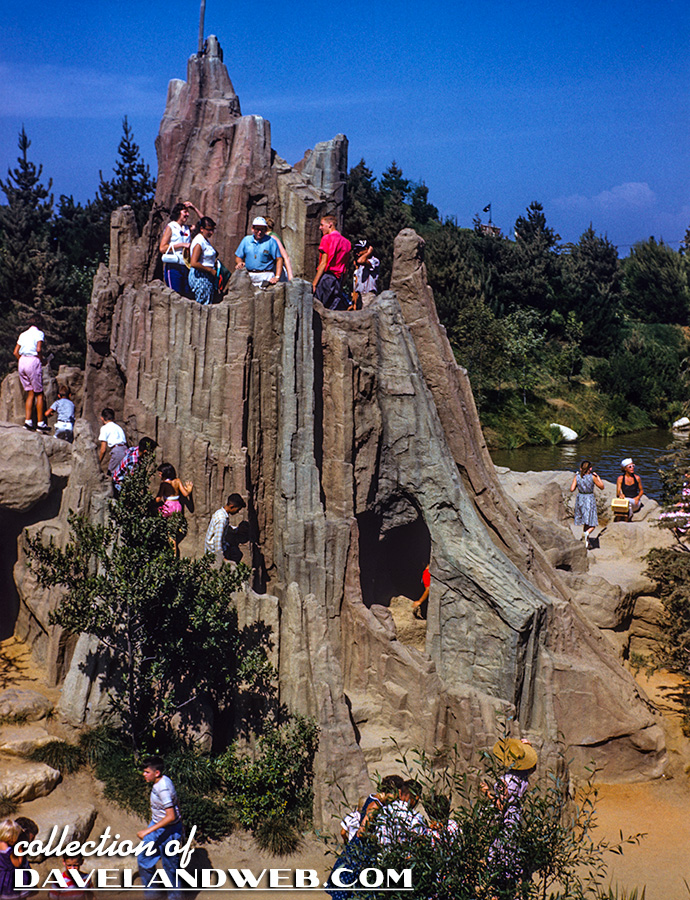 Today, because of all the Pirate trappings and changes forced to make this "castle" safety-compliant, it is almost unrecognizable: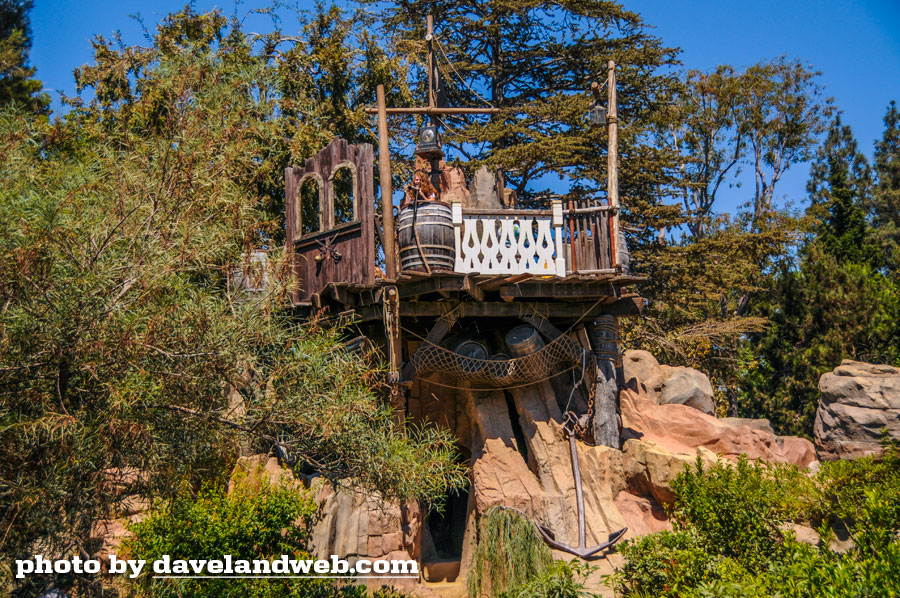 See more vintage Disneyland Tom Sawyer Island photos on my
TSI web page.