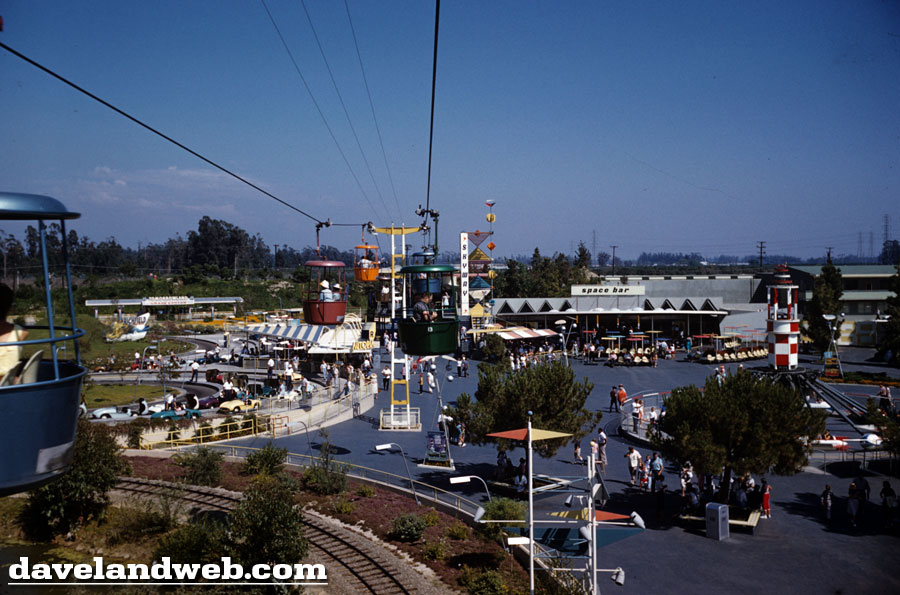 Yesterday, I took you on a September 3, 1958 journey through the Adventureland Classic, The Jungle Cruise. Today's post recreates a ride on the Skyway as our vintage photographer experienced it on the very same day. The first photo (from a different photographer, but the same month and year) illustrates our starting point: The Tomorrowland Skyway station.
On our left side is the Moonliner/Rocket to the Moon attraction: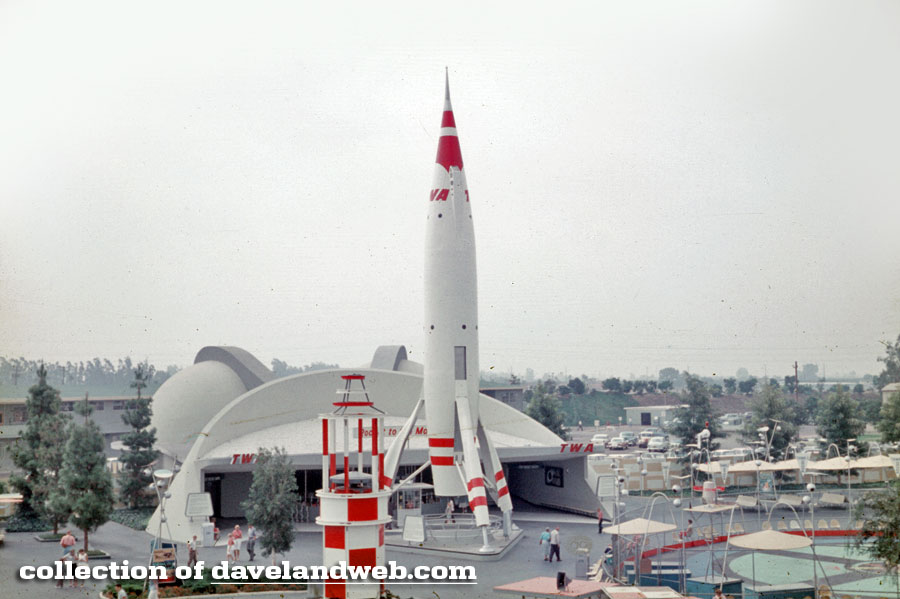 Zooming in for a better look at the entry area: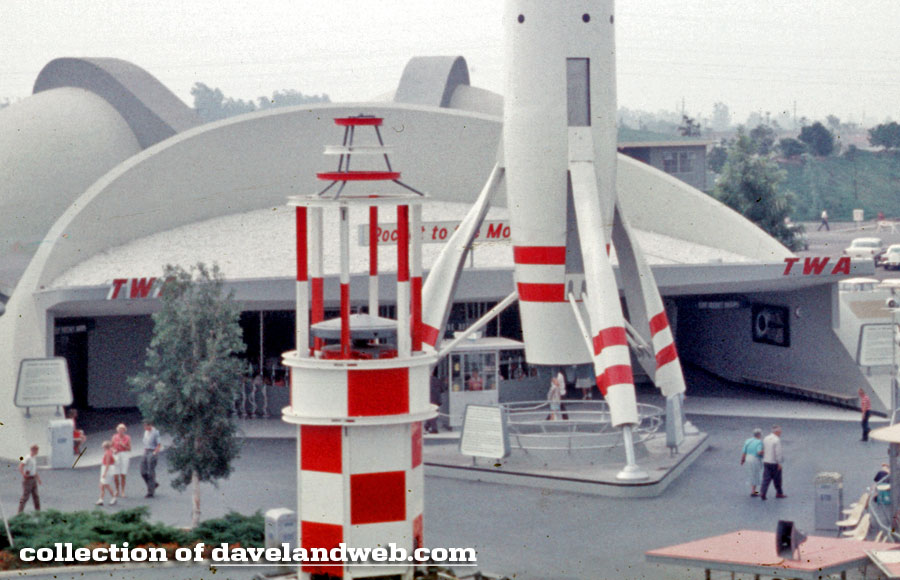 As we continue to sail over Tomorrowland in our Skyway bucket, you can see the top of the Viewliner station in the lower left-hand corner: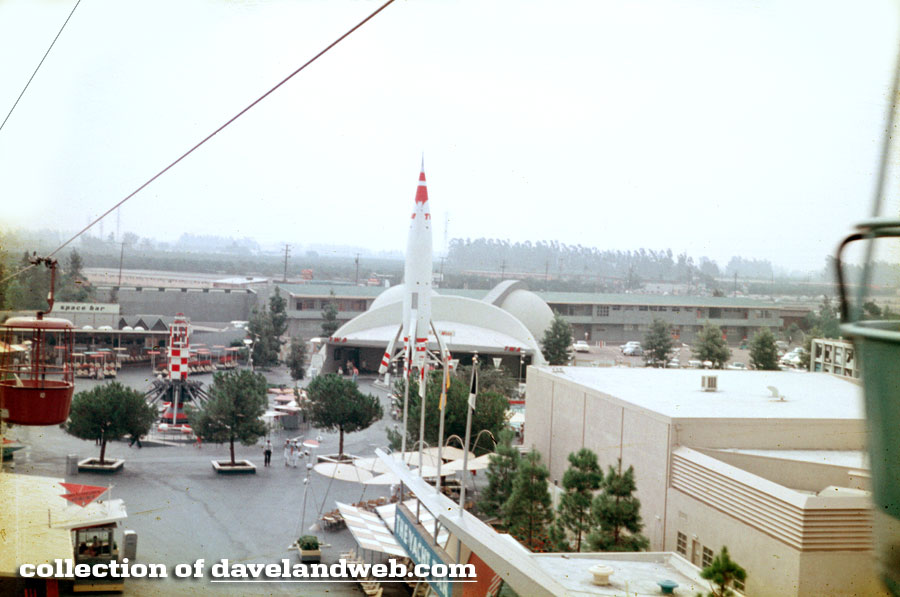 Are you an Autopia fan? Well, then you're in luck! In Fantasyland, younger guests can enjoy the Junior and Midget Autopias!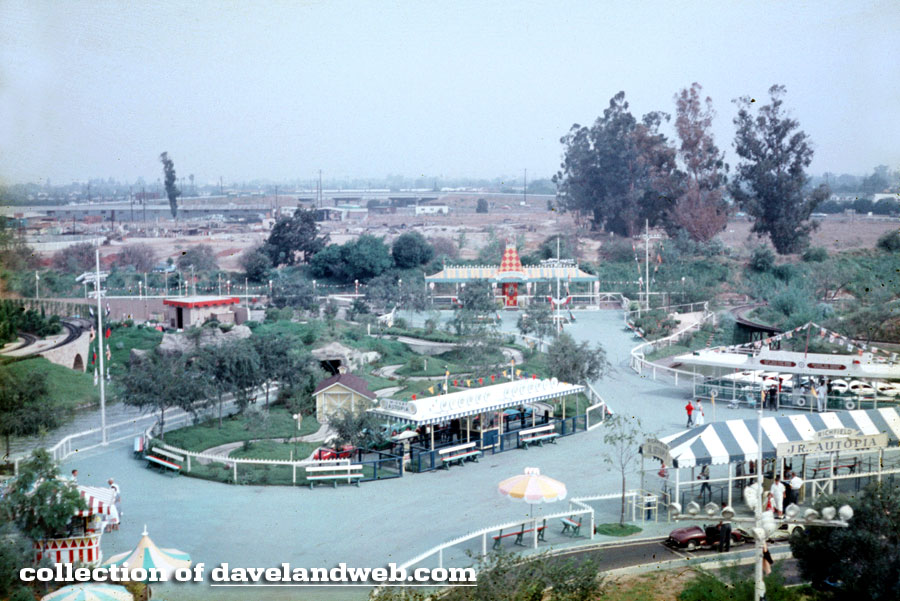 Zooming in, you can see the Motor Boat Cruise attraction in the background: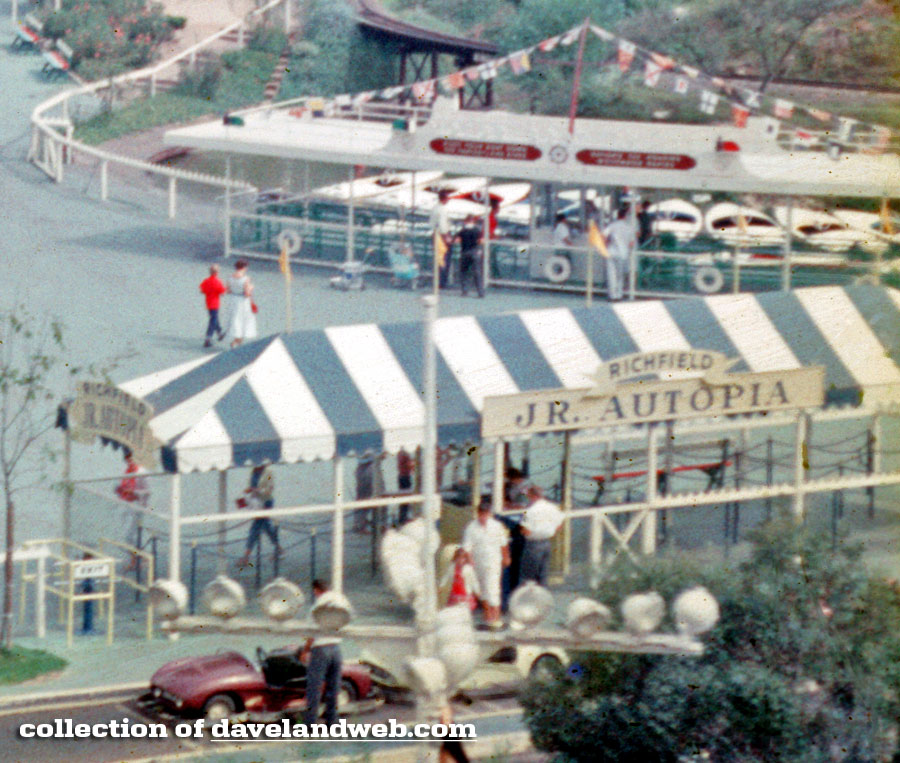 And a better look at the Midget Autopia course: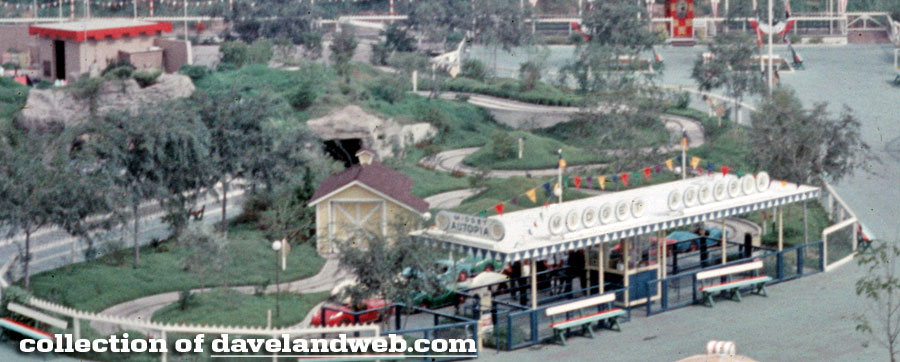 Moving on, we get a birds-eye view of Storybook Land and Monstro, the Whale: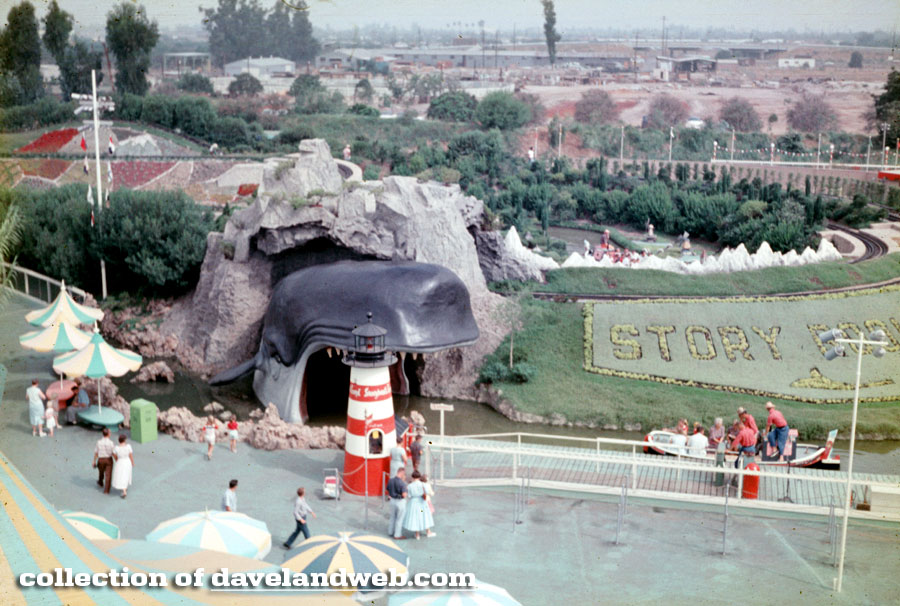 And the caterpillar vehicle from the recently opened Alice in Wonderland attraction: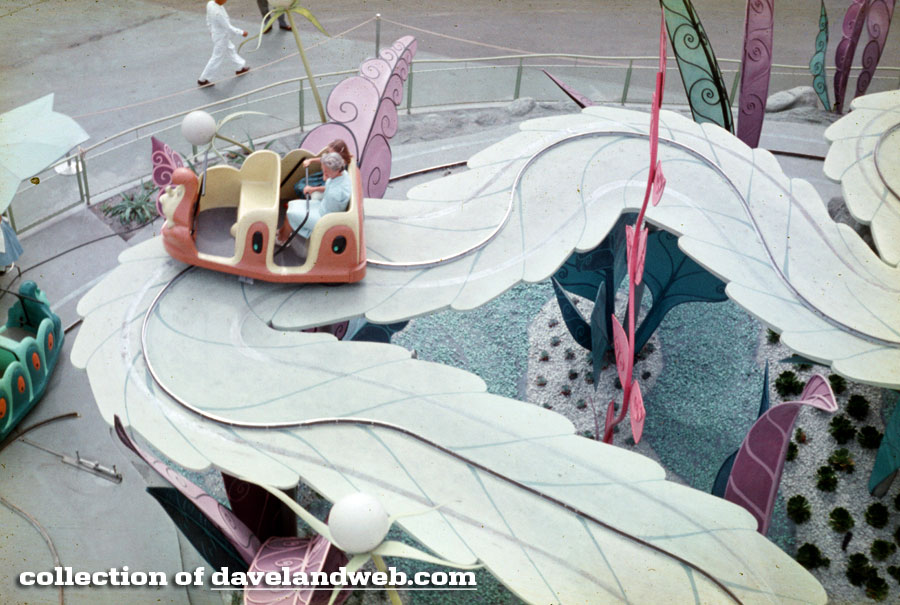 More Alice with the Mad Tea Party: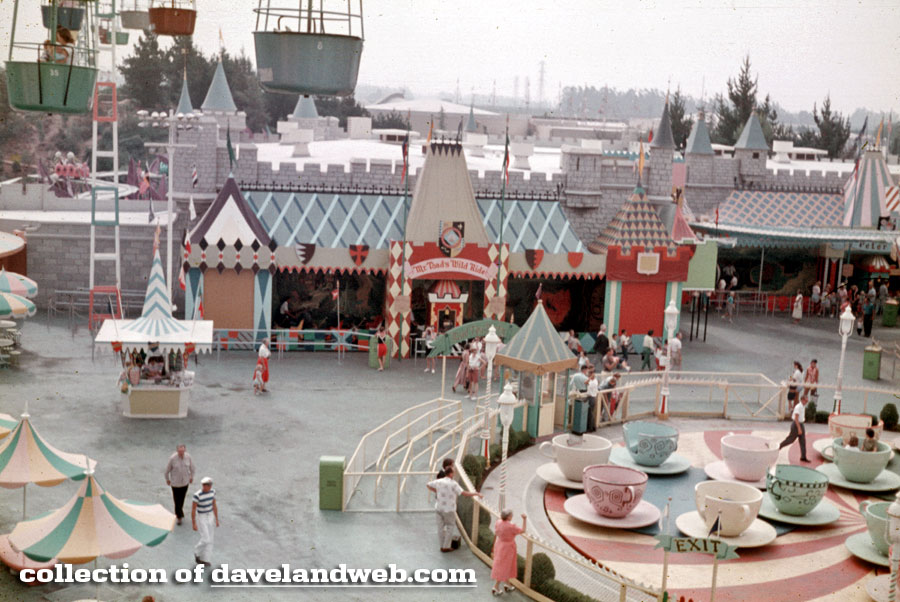 and on the right is Cinderella's Castle: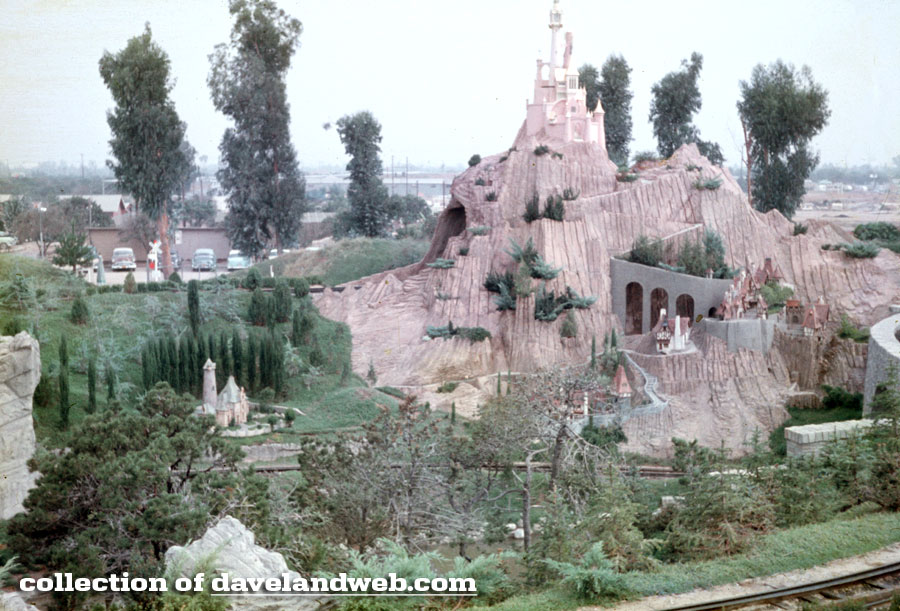 Ta-da! Our journey has ended and we have landed at the Fantasyland Skyway Station: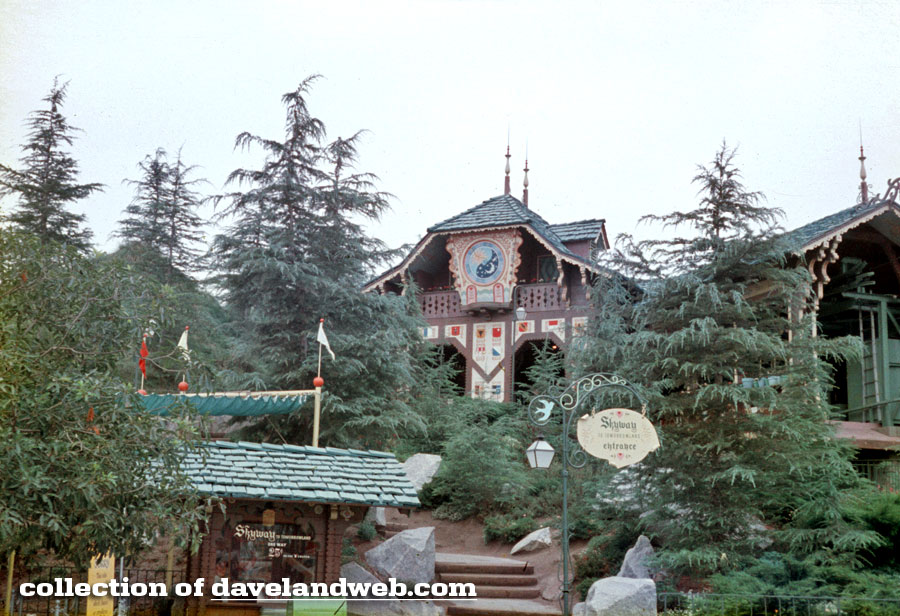 In case you'd forgotten, back in the day guests had to buy tickets for each individual attraction. The Skyway was 25¢ per ride or 50¢ for a round trip.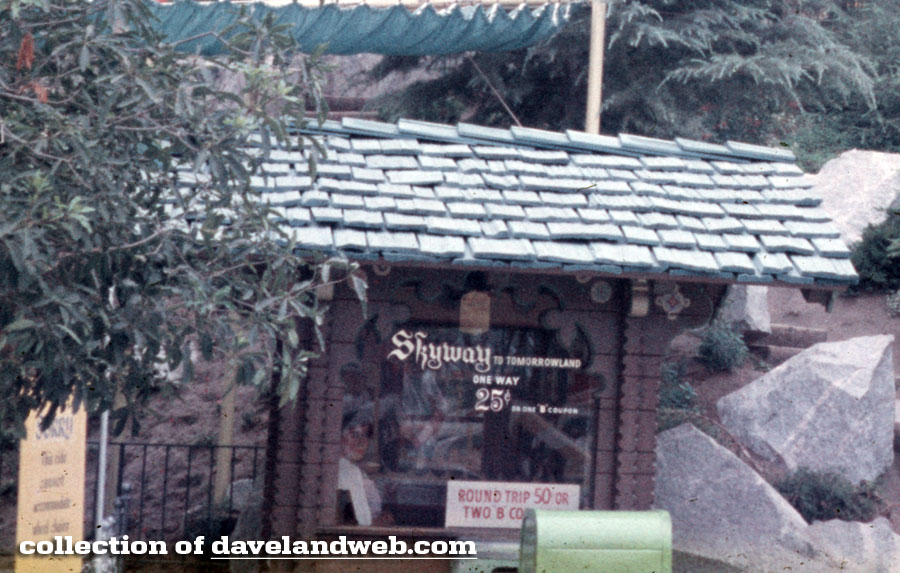 Get your "B" tickets ready if you want to board a Skyway bucket!
See more vintage Disneyland Skyway photos on my
Skyway web page.