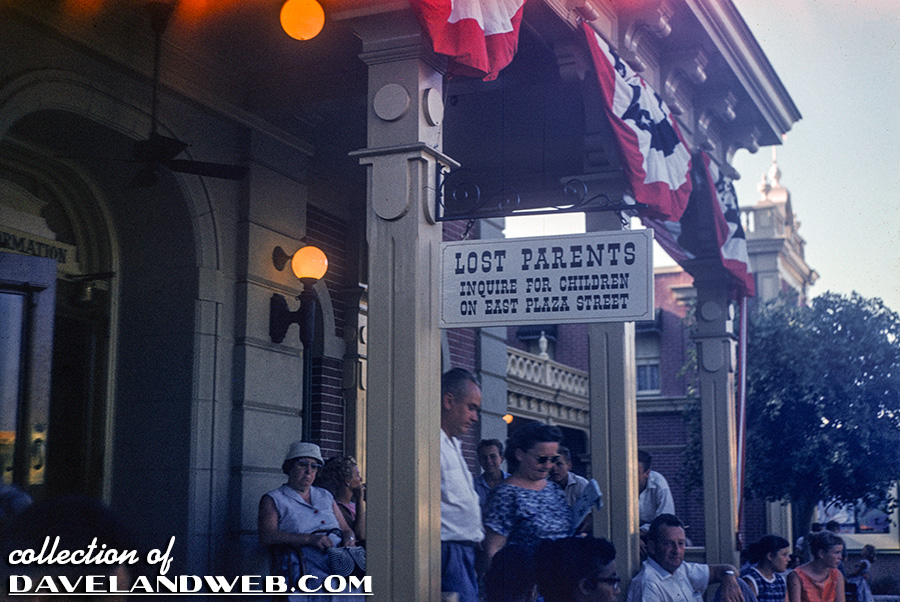 As an adult, I sometimes enjoy getting lost. Often, the result is that I discover something new that I previously would not have stumbled upon. For a child though, getting lost can be devastating. Kudos to Walt and Team for adding a bit of fun to this scary situation, and somewhat lessening the horror that a child might experience when their parents are nowhere to be found...especially at a theme park where there is a sea of unknown people surrounding you. This September 1959 photo shows the original "Lost Parents" sign that hung outside of City Hall in Town Square. Those stupid parents!
And a contemporary shot from 2008 showing the Darlings from "Peter Pan," who now represent the confused parents that managed to lose their children: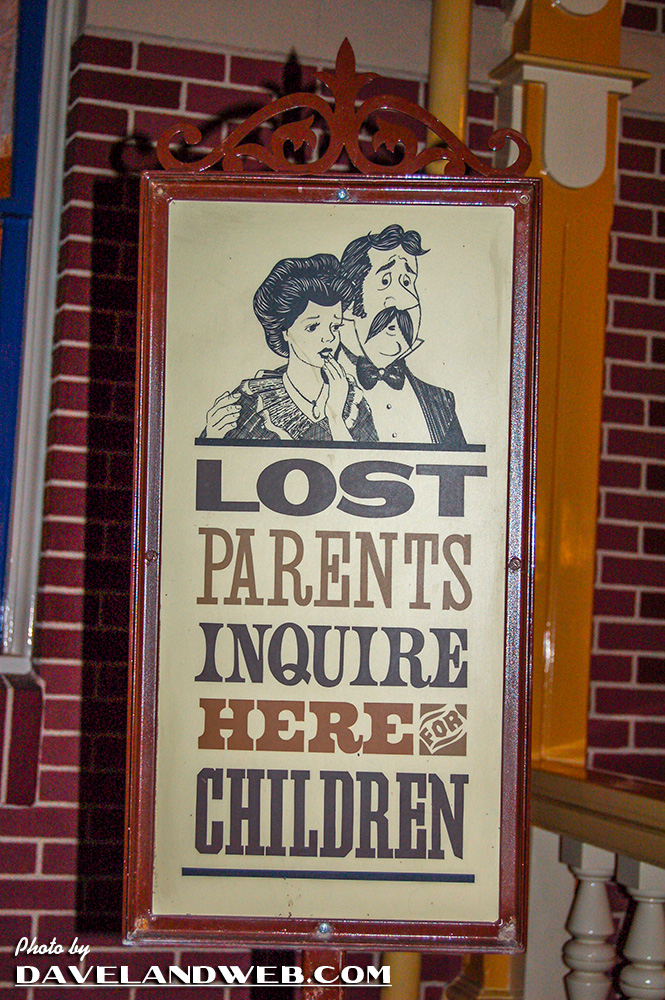 See more vintage & current Disneyland Town Square photos on my
Town Square web page.