The 80's are probably the weakest link in my vintage Disneyland slide collection. During that entire decade, I think I only visited the park once (with my high school band in 1981). I was pretty excited recently to have scored two sets of slides from the 25th Anniversary Year, 1980...especially since each one had some unique views of the park. In this batch, the photographer began his visual journey on Main Street, U.S.A.
Notice the 25th Anniversary Banners in Town Square: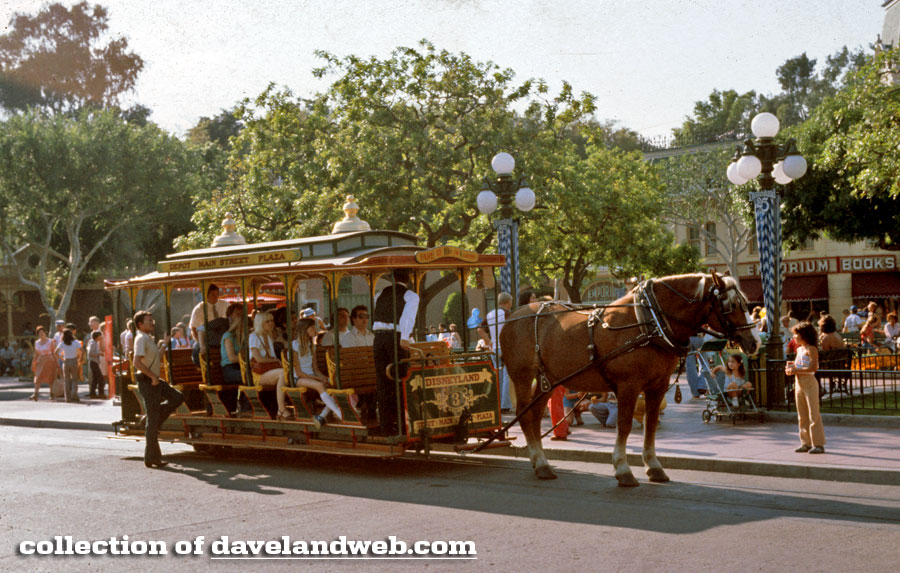 Moving quickly to Tomorrowland, he/she apparently boarded a Tomorrowland Skyway bucket for a soaring journey over the park.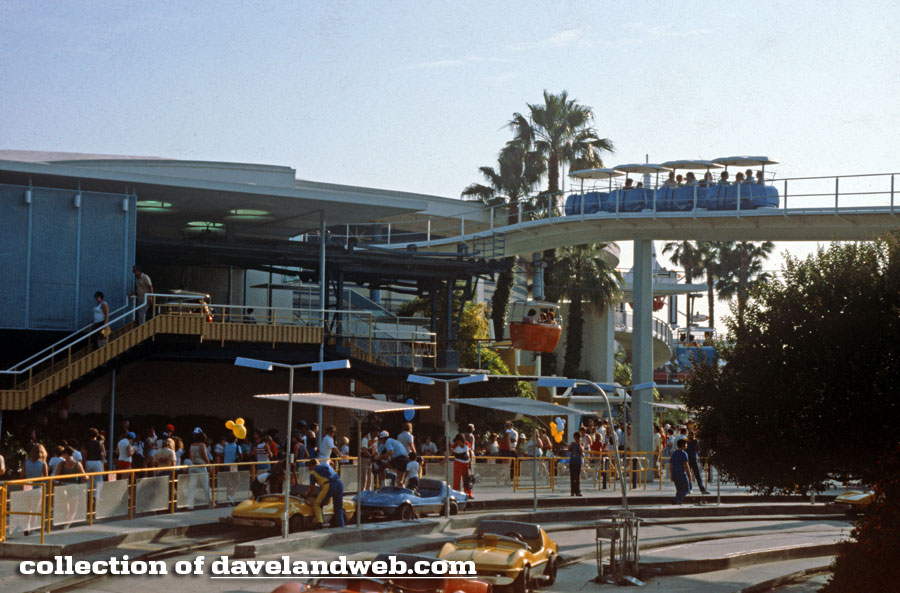 Here, their Skyway bucket approaches the Matterhorn, ready to sail through the recreation of the Swiss Mountain to end up in Fantasyland.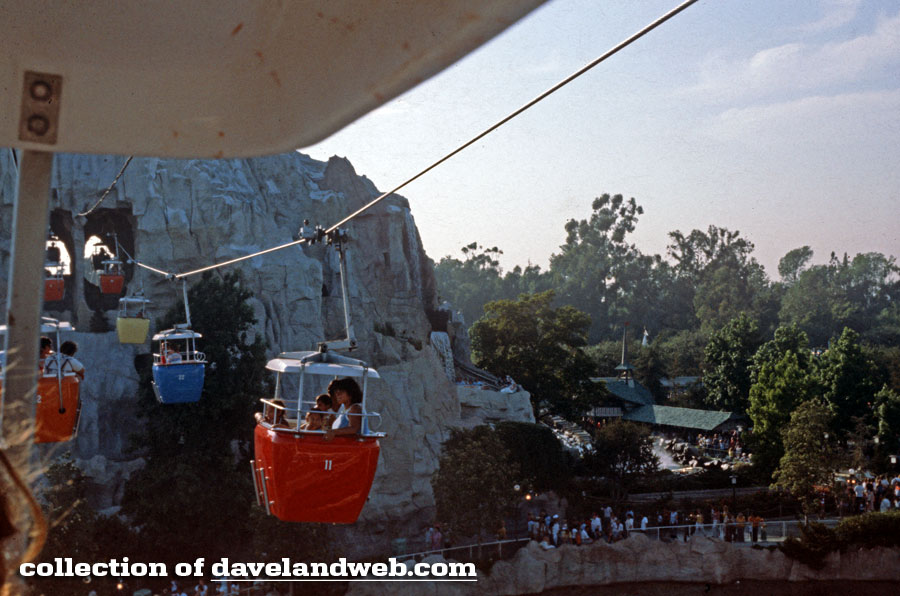 Once emerged from the Matterhorn, we get a view of the small world attraction on the right: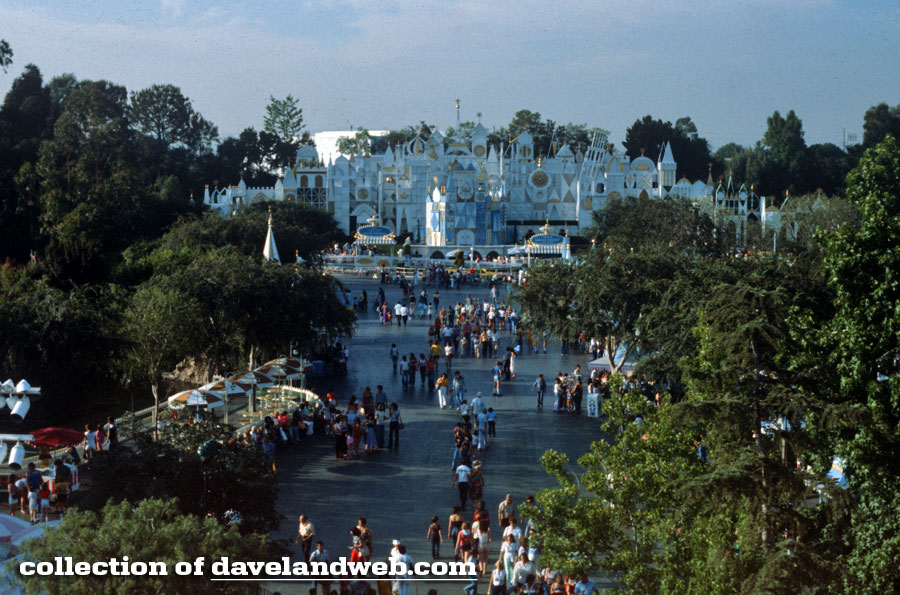 Down below, Fantasyland has its original Medieval Tournament exteriors, and the Teacups have yet to be moved closer to the Alice dark ride.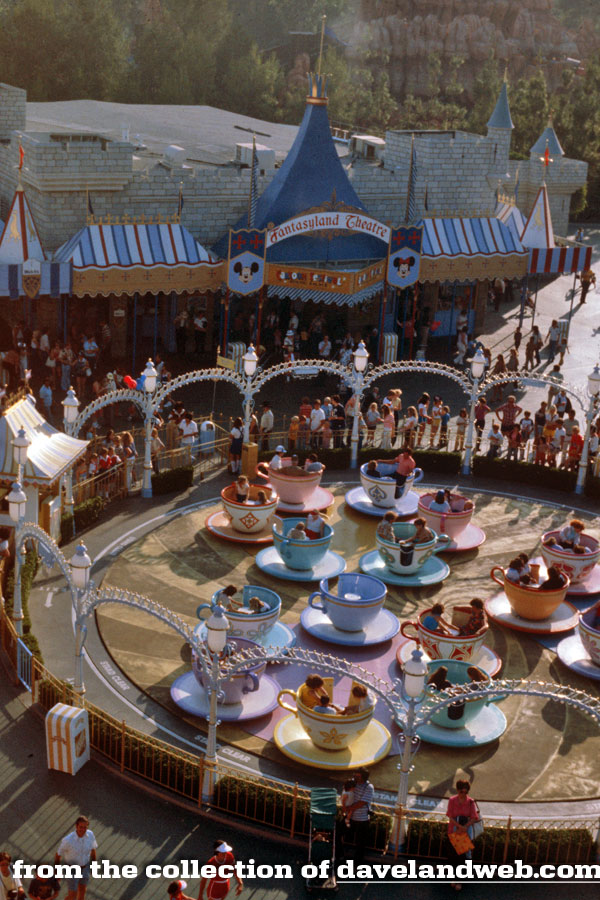 Zooming in, we see that the Fantasyland Theater is still in business, showing cartoons where the Pinocchio dark ride would open in less than a year.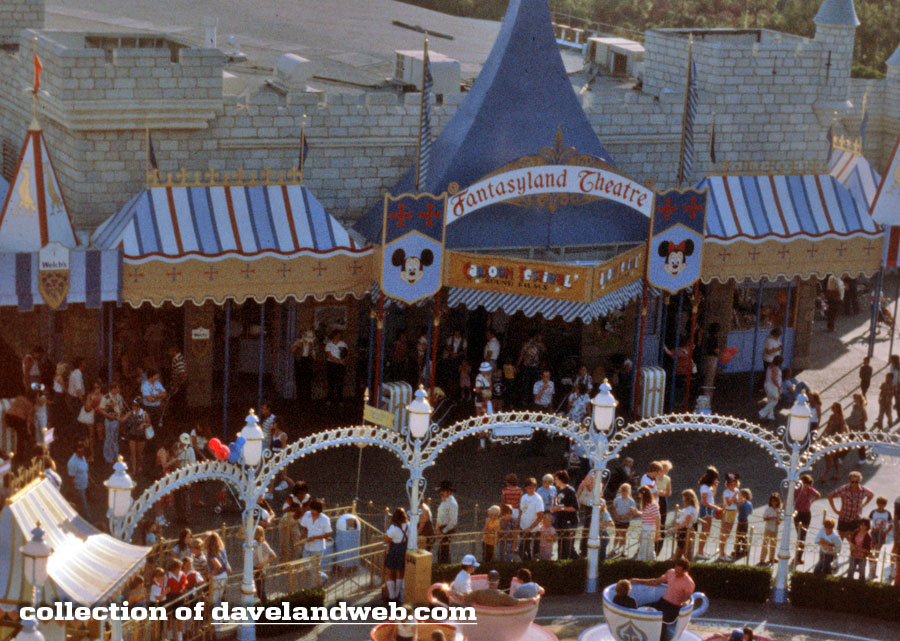 Last one from our Skyway journey shows the Chicken of the Sea Pirate Ship, just a few years before its unceremonial removal from the park.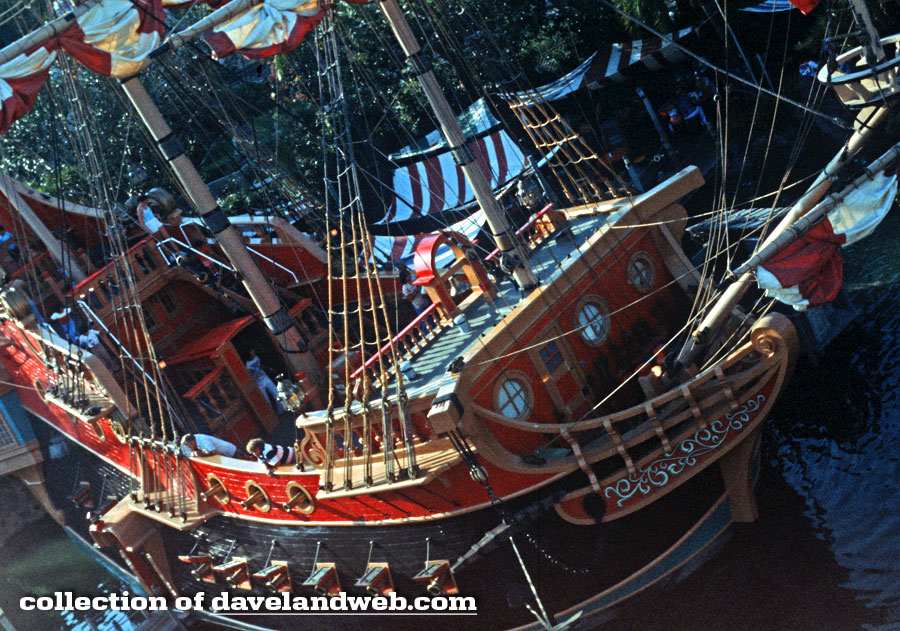 Come back tomorrow for more 1980 25th Anniversary images.
See more vintage & current Disneyland photos on my
Fowler's Harbor web page.