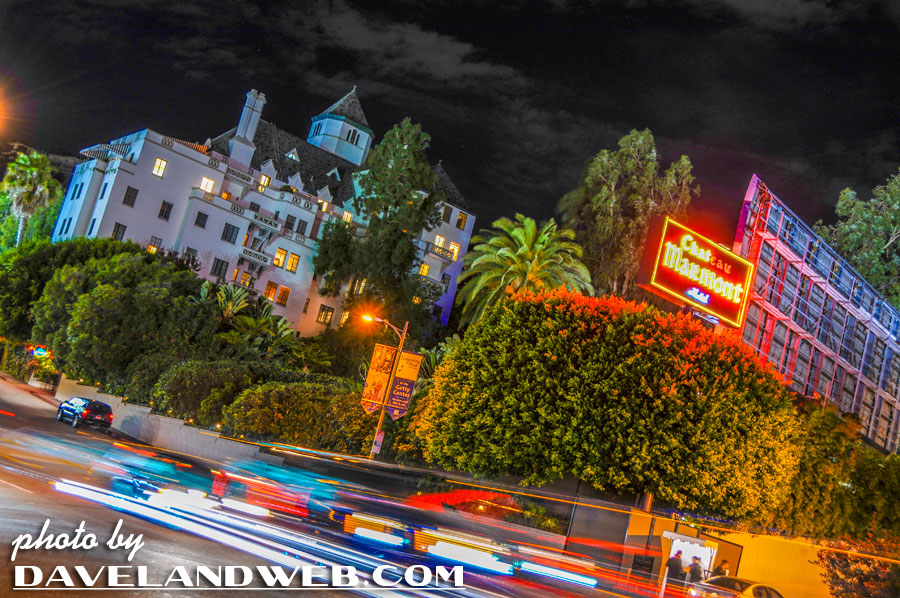 Over New Year's, I stayed at my favorite place in the world: The Chateau Marmont. It is both understated yet grand; evoking a palatial Chateau you'd expect to see in France, it is a hidden treasure right in the middle of Sunset Boulevard.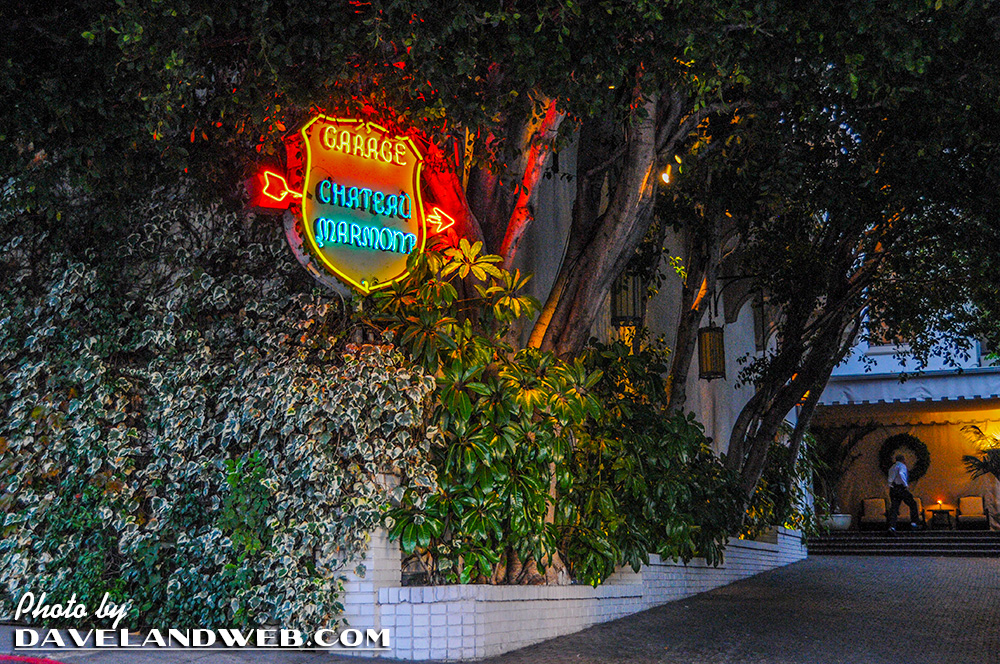 Once you enter the world of The Marmont, you are transported away from the cares of the real world and are transported to a favorite spot of writers, actors, and other artists who "get" what The Chateau stands for. Where else would you enter a hotel through the garage? Just one of the many things I like about this place.
Another fave thing of mine is this large living room adjacent to the lobby; sure, you could eat in the small formal restaurant or outside in the courtyard, but I prefer to eat here. It's almost like a small party with guests here enjoying conversation, eating delicious food, all while sitting in the most comfortable and plush retro furniture. The piano in this area has been played impromptu by many a talented guest. In the past, I have also enjoyed being serenaded by Romulo, the singing waiter who has been a staple of the hotel for years.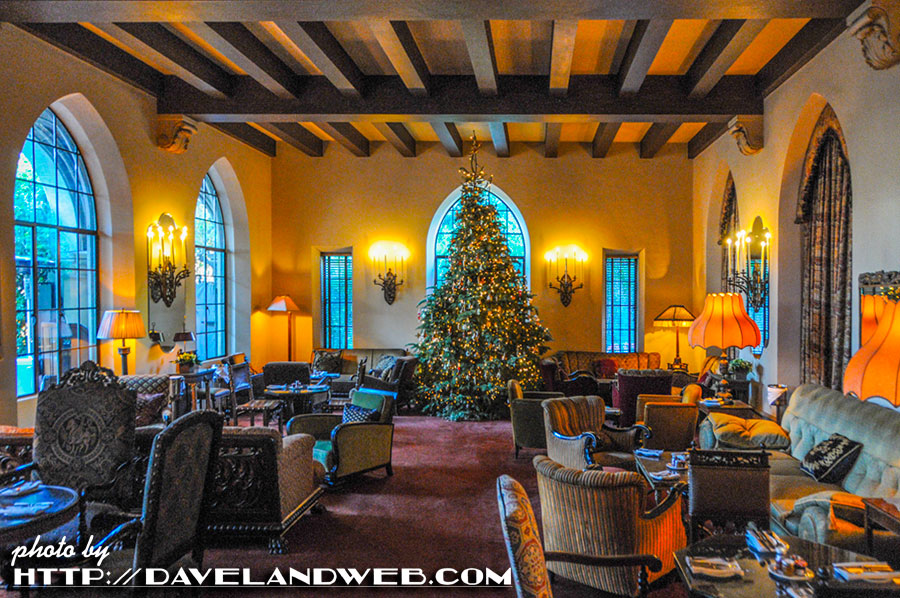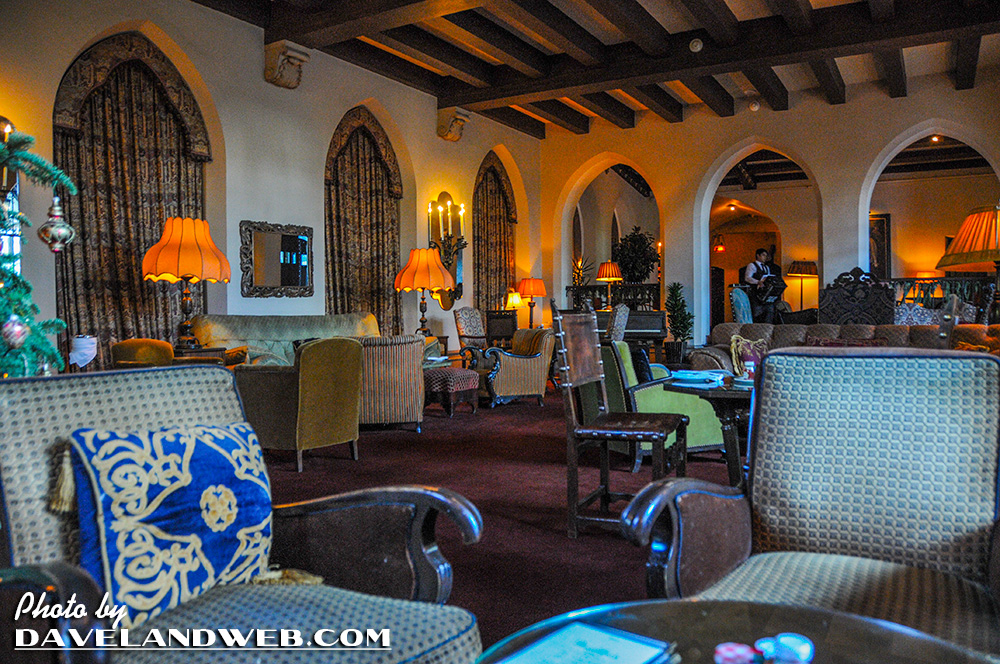 And the rooms...I agree with Billy Wilder. I'd rather stay in a closet at The Chateau than a large suite at the swankiest hotel. Fortunately, my most recent room was much larger than a closet!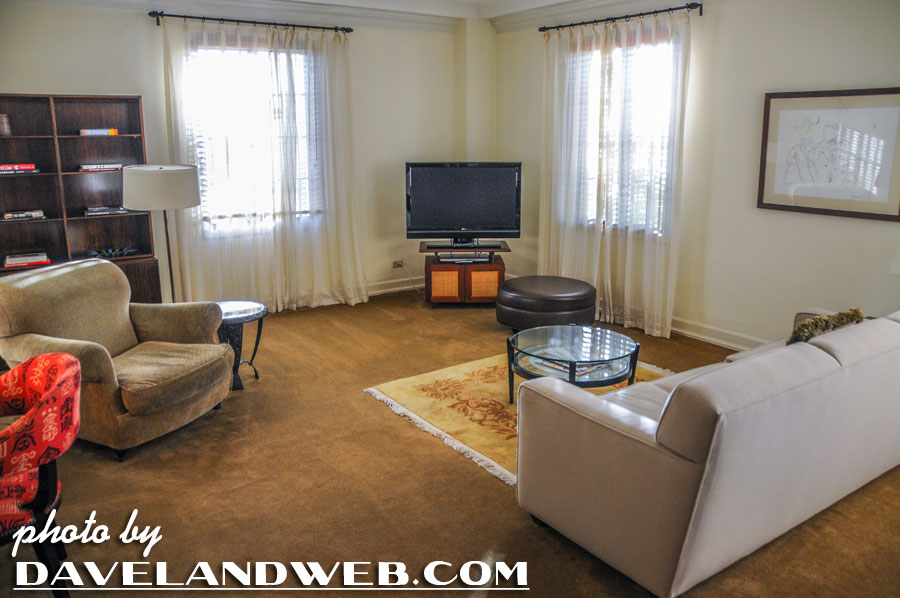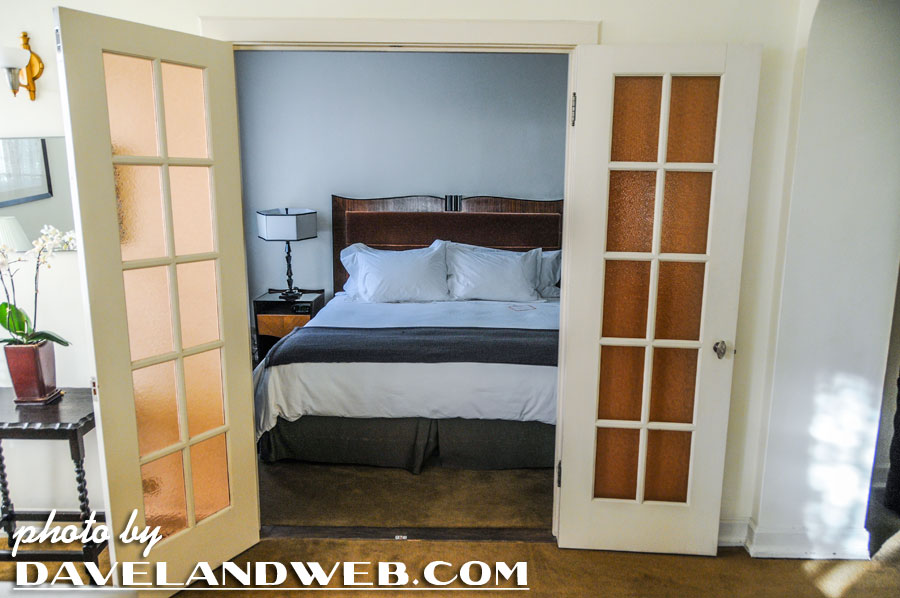 I LOVE the vintage details, appliances, and furnishings that have survived (or appropriately been replaced) over the years: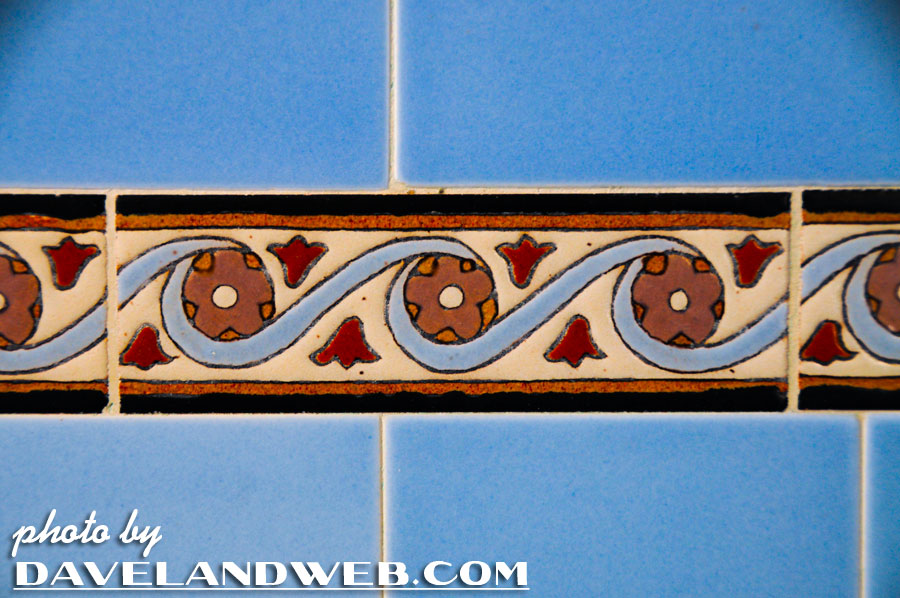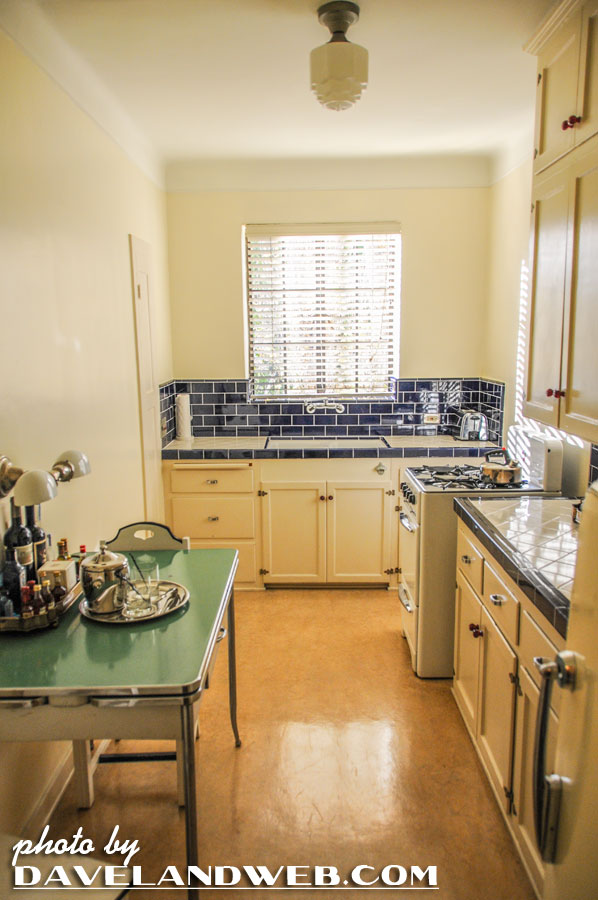 So you can probably imagine that I was pretty excited when I heard that Sofia Coppola was making a film that was set at the Chateau. Checking it out last weekend, I loved seeing my favorite hotel on the big screen, but was less than enthralled by the film itself.
Stephen Dorff plays Johnny Marco, a huge movie star without a lot of direction in his life. The first few minutes of the film show him driving a car around in circles just to drive the point home. He drives around...and around...and around...and around. OK, Sofia...I got the point the first few times. Here Johnny is seen contemplating his life on the balcony of Room 59, where he has been living for some time.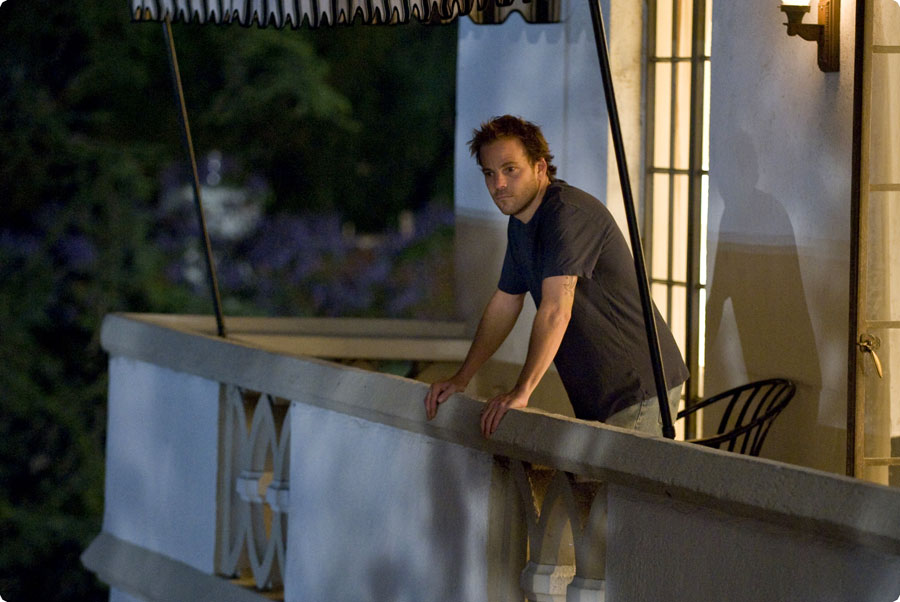 Near the pool, a ping-pong table is usually set up; Cleo and her dad play a little game.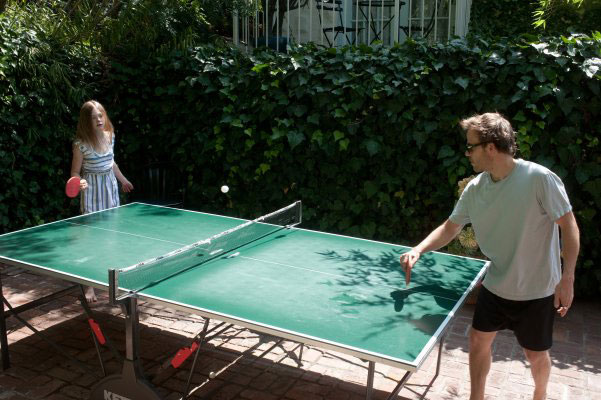 Exiting The Chateau, Johnny heads towards Sunset Boulevard.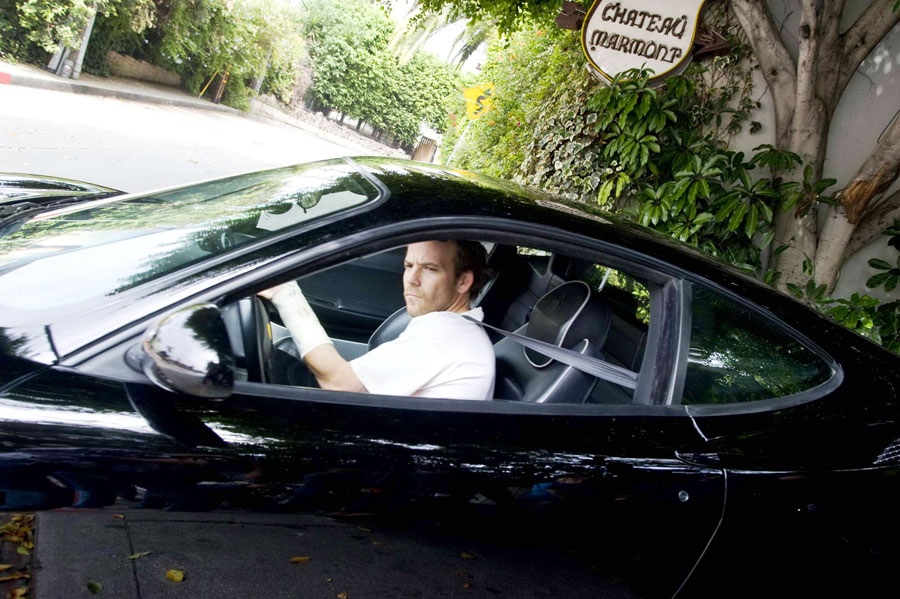 Bonding over dinner in The Chateau's living room are Johnny and his daughter Cleo (Elle Fanning):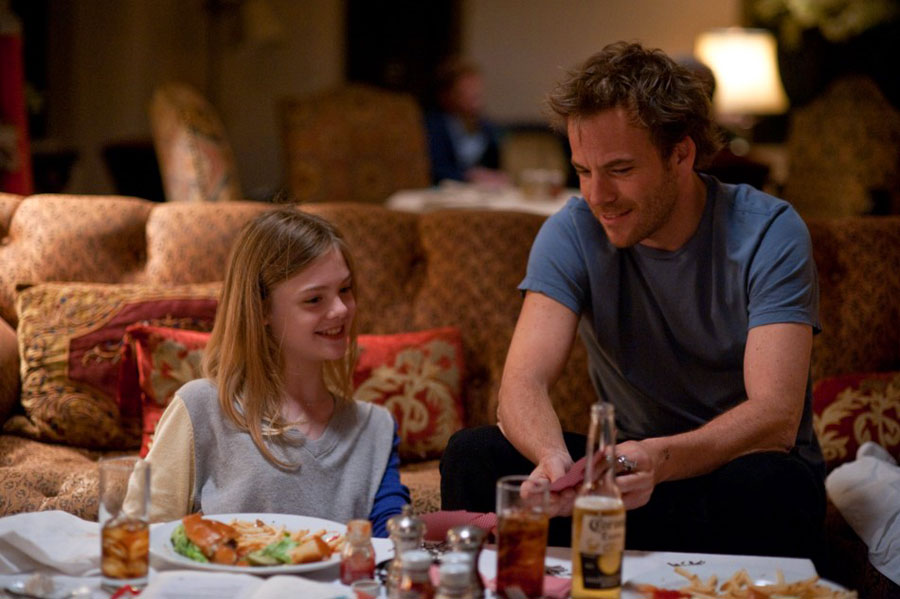 While his Cleo sleeps, he hammers out a tune on the piano:
Lounging by the pool, which seems like it is in the middle of a lush tropical jungle: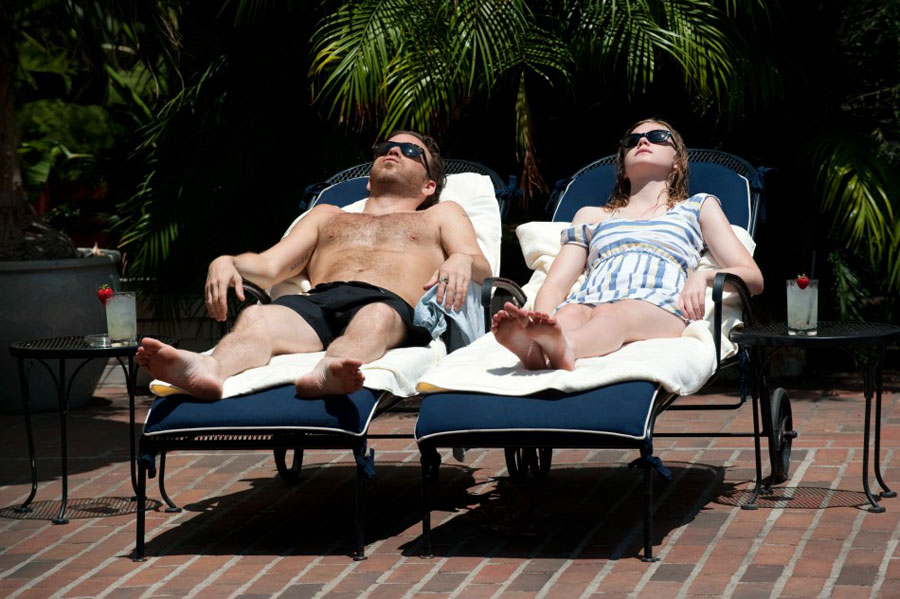 Cleo puts together some eggs benedict for her dad in Room 59's kitchen: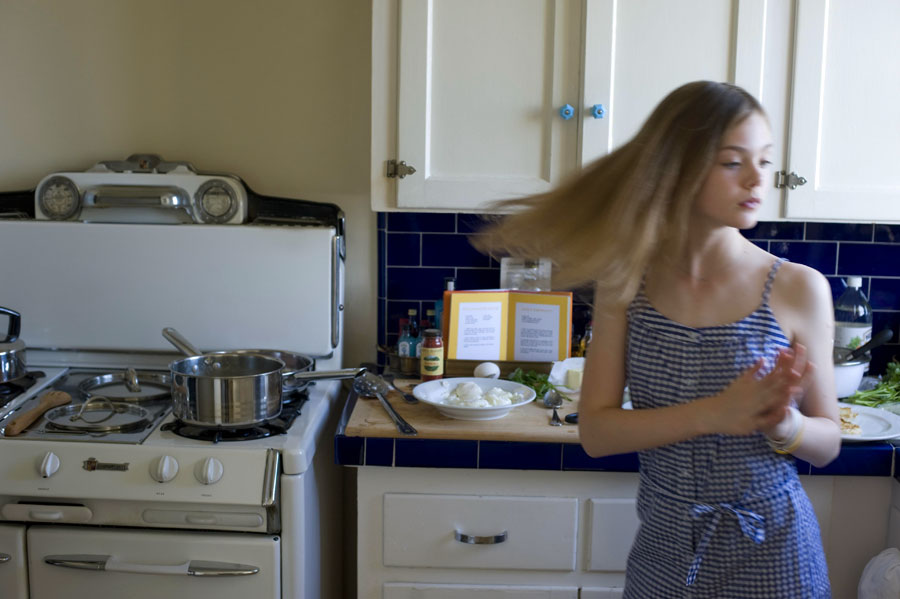 I found myself enjoying the characters, despite the fact (or maybe because of) that there were too many extraneous details and plot points introduced along the way. Overall, the film didn't seem cinematic; it was more like something you'd find on television. The type of effort that would have been better if done as a series. The ending was also unsatisfying; I would have to say that Sofia tries too hard to be arty and alternative without quite having the chops to back it up. Performances: A+. Story: C-. Still, it's a nice time capsule of my favorite place in the world. Here's the review from The New Yorker:
Looking at Stephen Dorff's Johnny Marco, the movie-star hero of Sofia Coppola's new film, we haven't any idea what he wants or what anyone ever saw in him...In scenes of maddening duration, he sits on his bed or on a couch, smokes a cigarette, holds a bottle of beer, falls asleep when two identical blond pole-dancers entertain him, and falls asleep again while nuzzling the crotch of a girl he picks up at a party...The movie is funny in a dryly sardonic way about movie-colony rituals and easy sex, but the funk of a noodling movie star is hardly a revelation of the absurdity of the human condition—or whatever Coppola was getting at.
Another movie also filmed at The Chateau that is much more enjoyable is "Laurel Canyon." Check that one out instead.
To see more Chateau Marmont photos, visit my regular
website
.