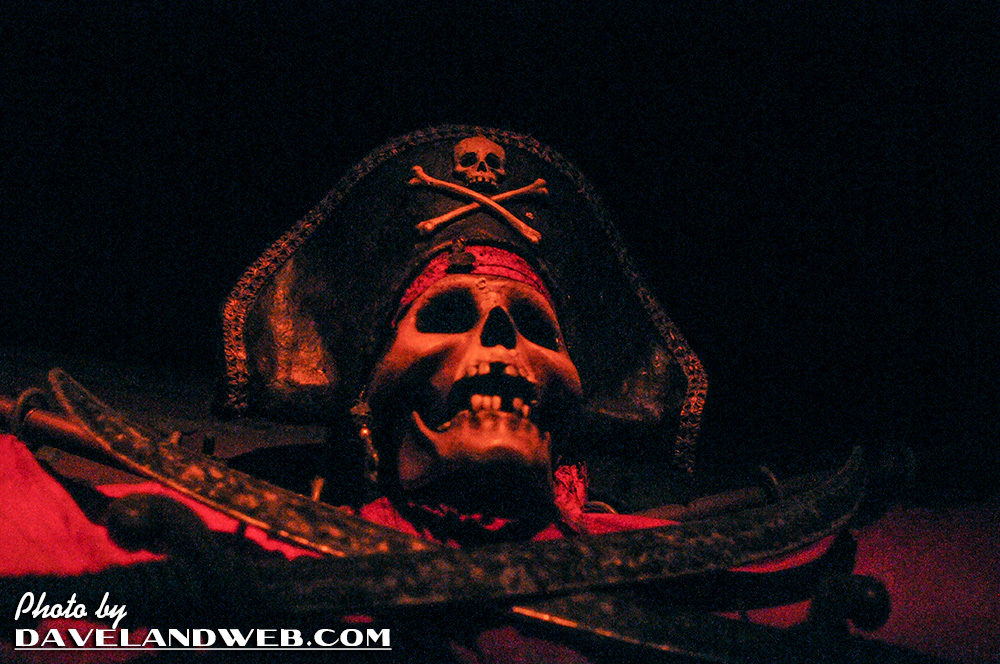 After a fun trip through the mansion, the gang was ready for a little pirate adventure, so we headed over to Pirates of the Caribbean. Not even the warnings of the Jolly Roger could keep us away.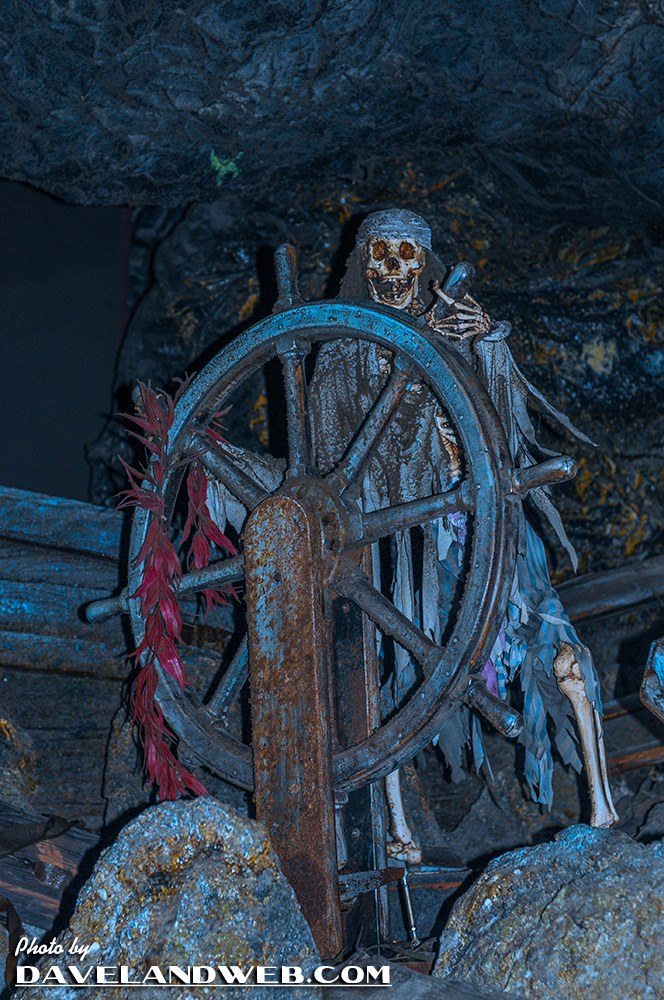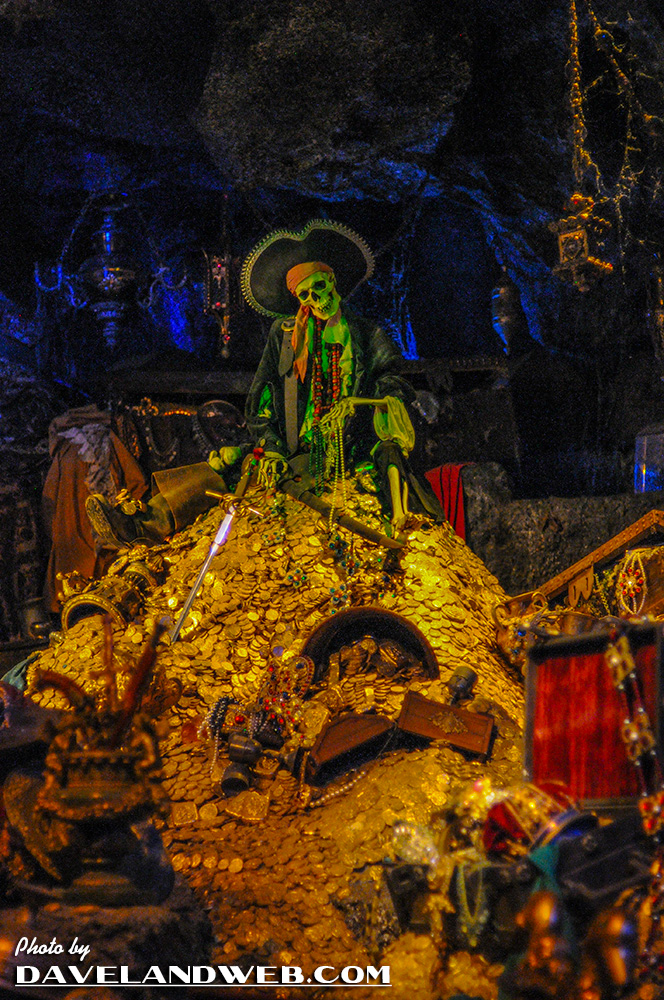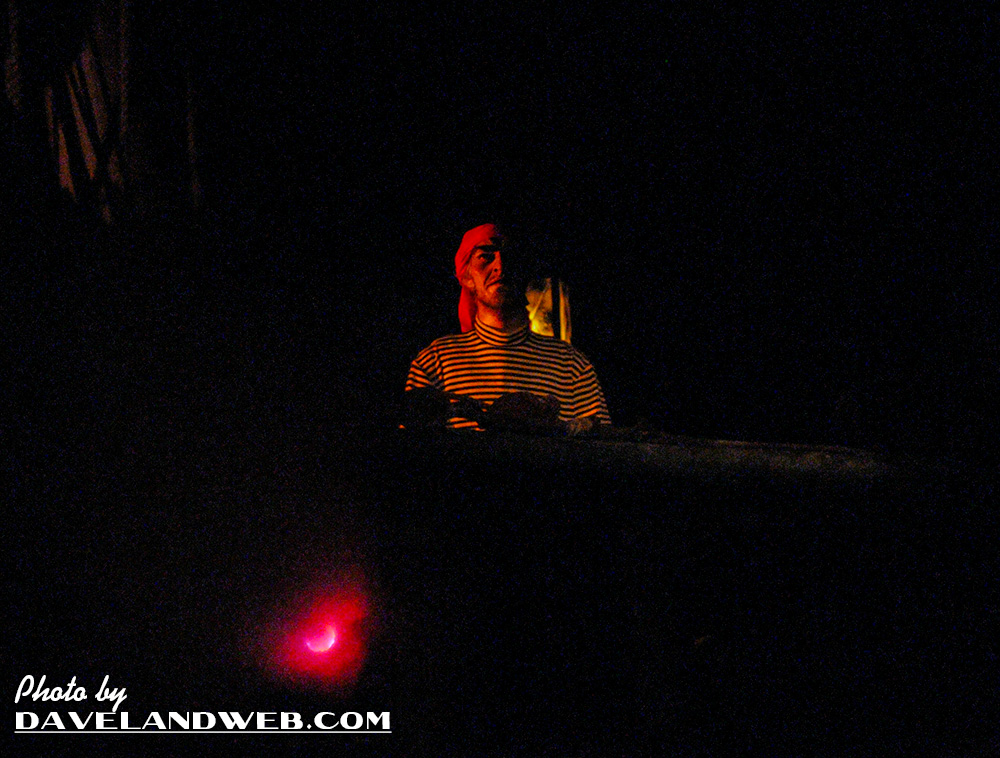 Any sharp-eyed readers know where this painting is located?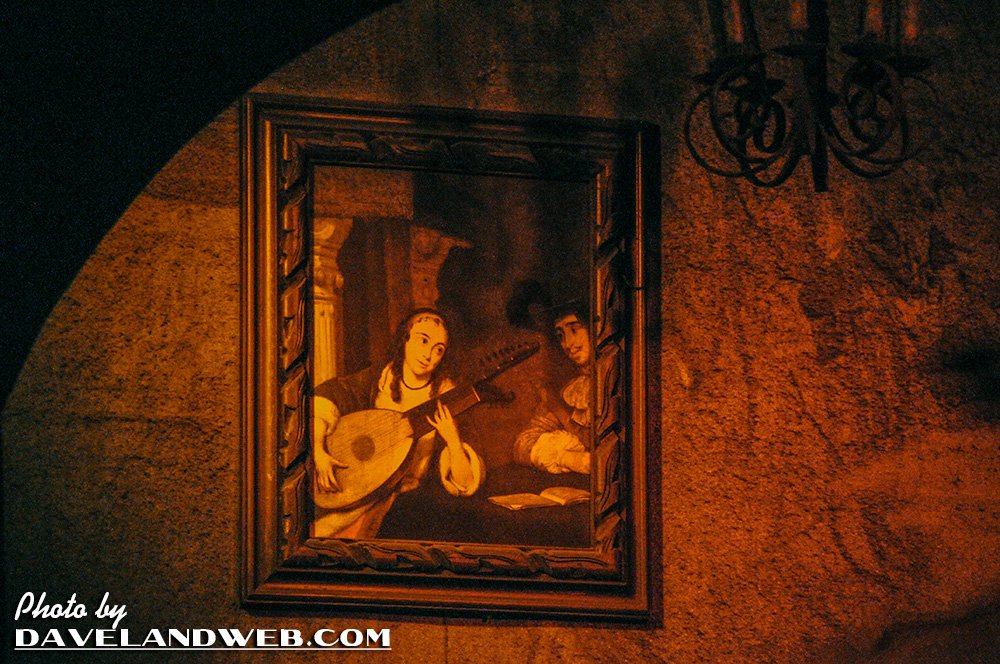 Indiana Jones called to us, and we couldn't resist the invite, especially since the wait was so short. None of us took heed as Sallah asked us to; we just stared into the eyes of the idol.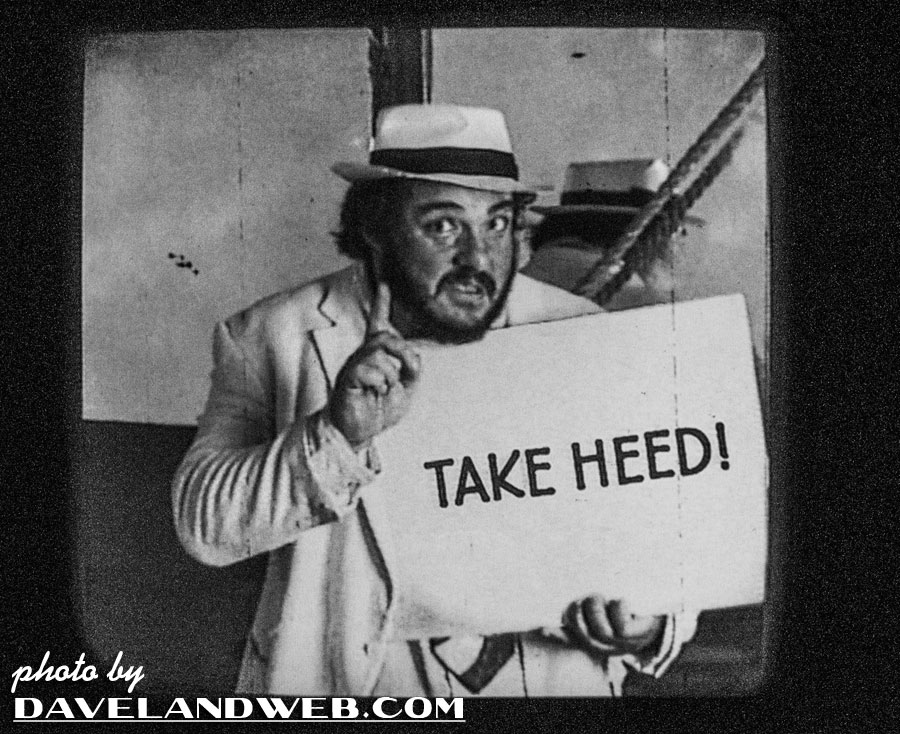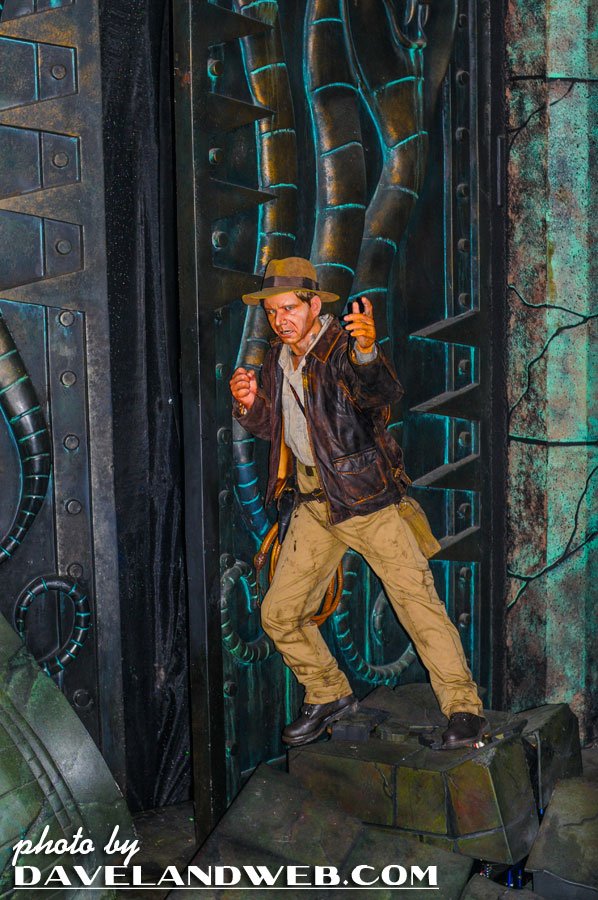 After all that rugged adventure, we decided to take a leisurely journey with The Jungle Cruise. We boarded the Zambesi Miss and set sail for fun: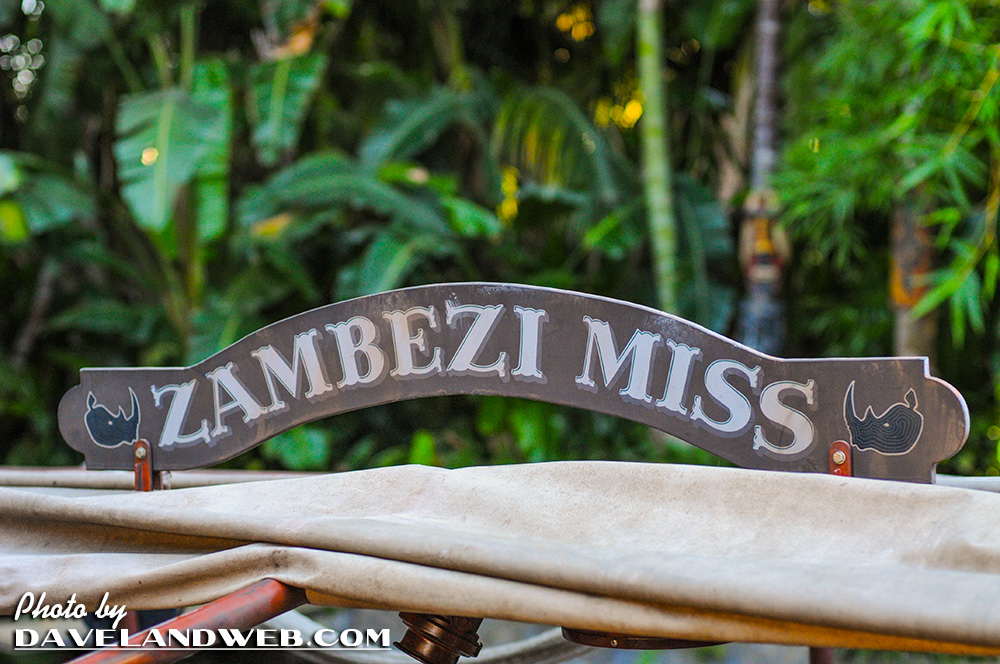 Our skipper, Garian, was excellent—plenty of bad puns to make us wince!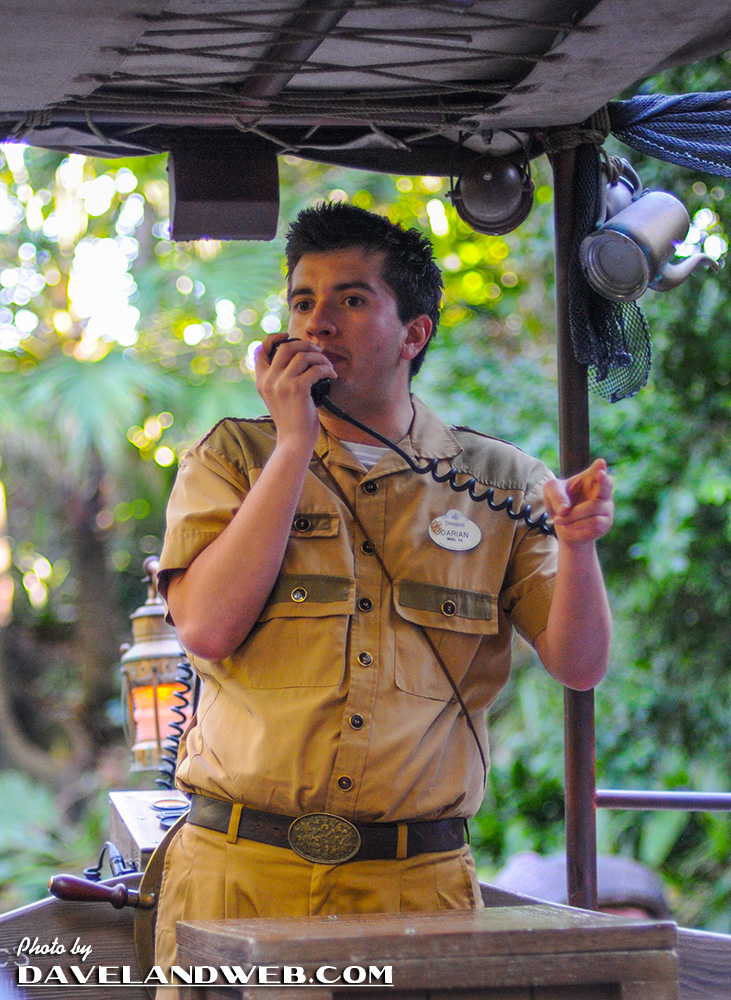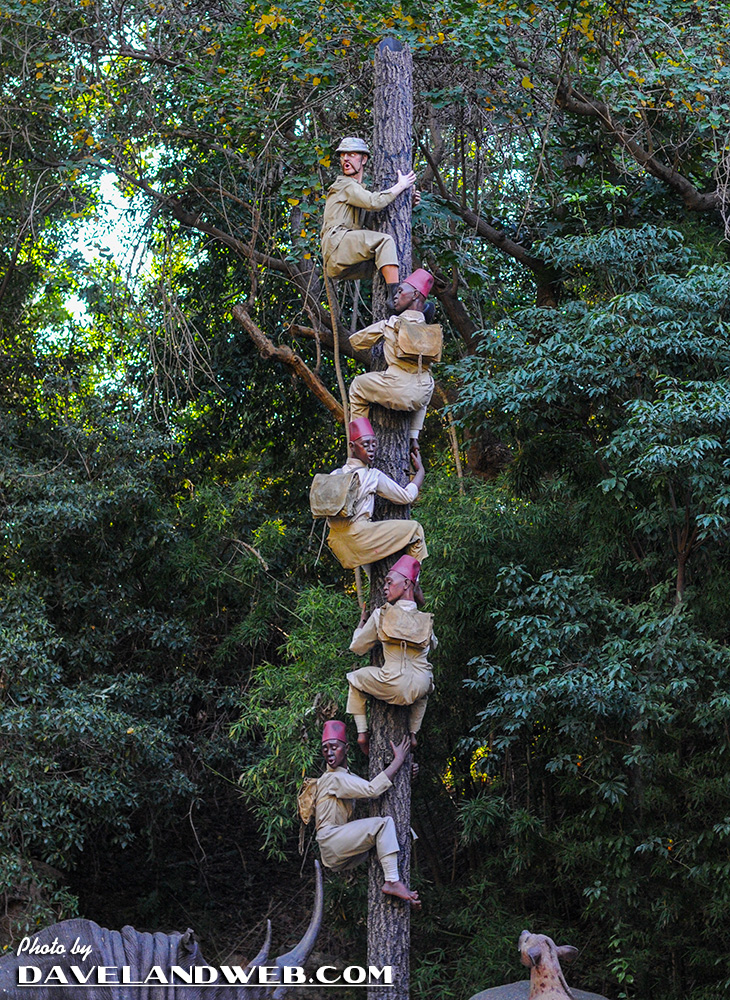 Our time was running short before we had to get ready for dinner, so we decided to cross over to California Adventure. We all craved Dole Whip, but wouldn't you know it had the longest line of any attraction! Our cravings went unfulfilled.
Welcome to Disney California Adventure—check out all the cool signage in the entrance construction zone! I was in hog heaven with these vintage-style graphics.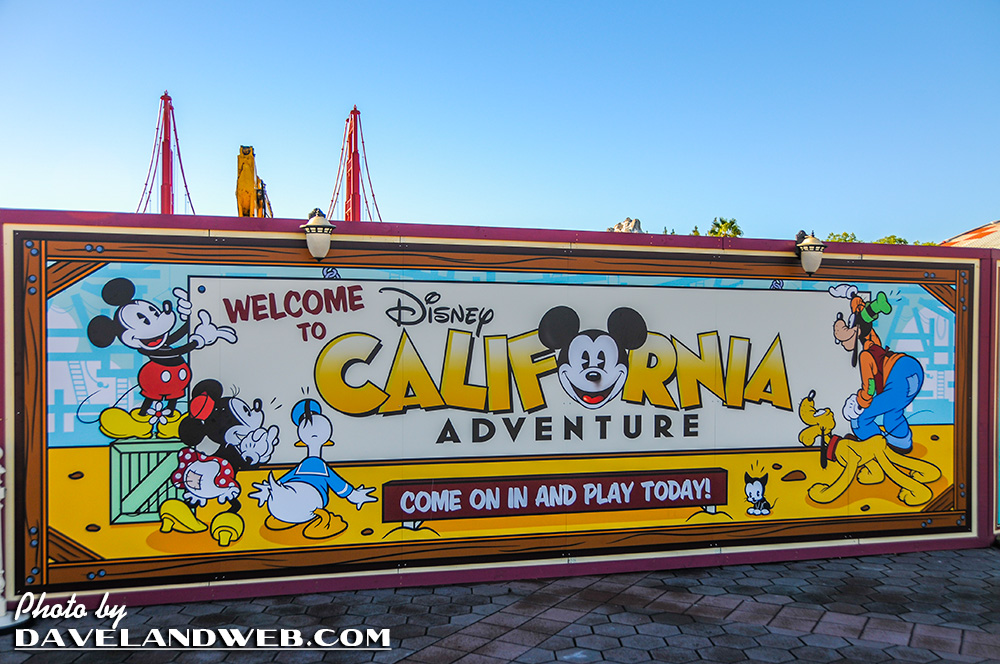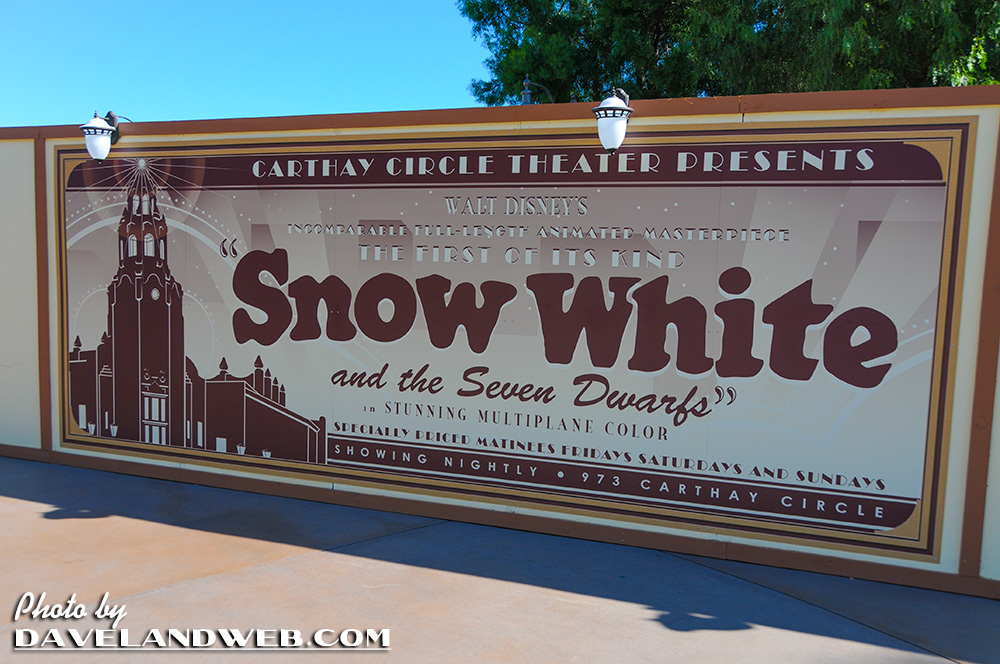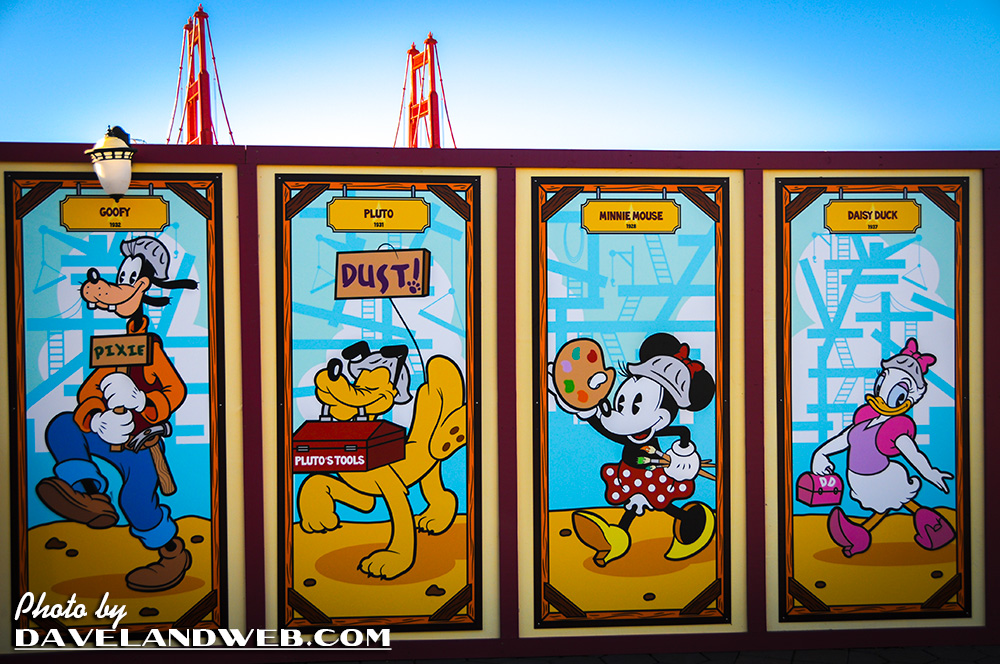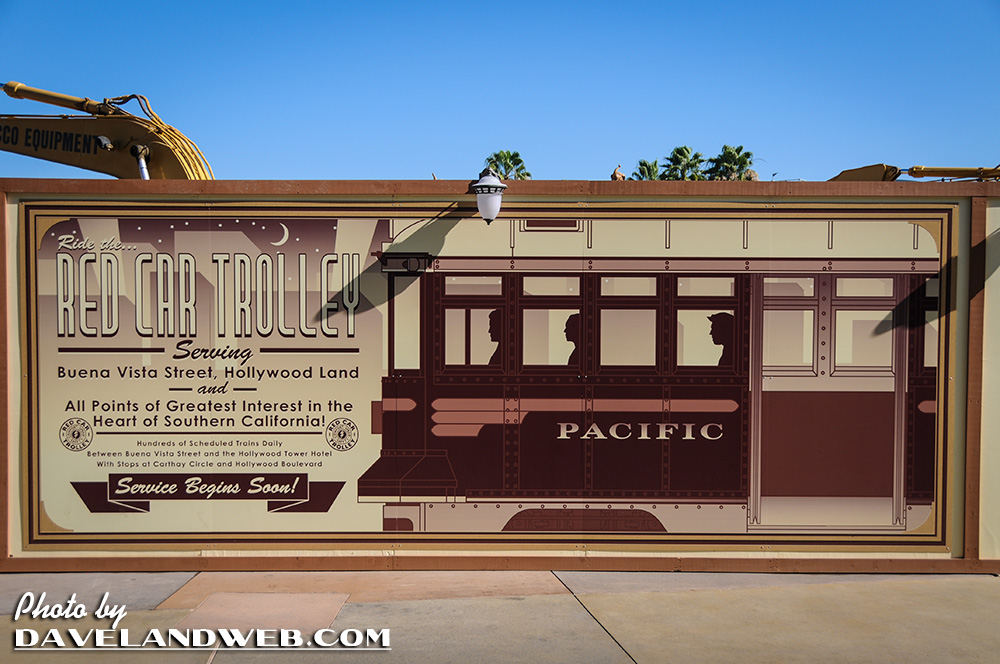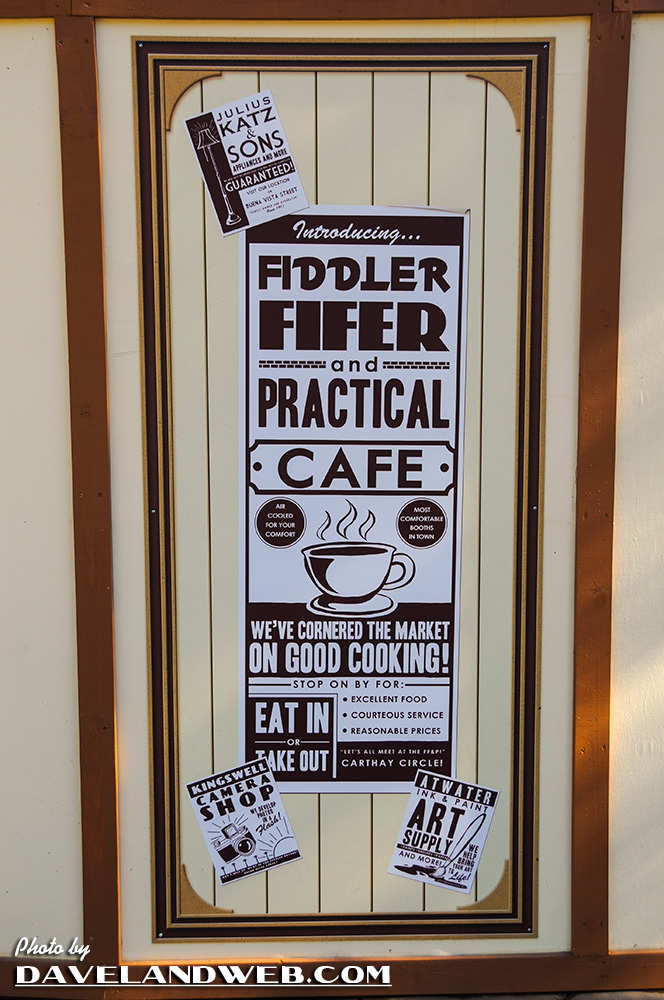 Although the tile murals were beautiful, what will eventually replace them is going to be so much better.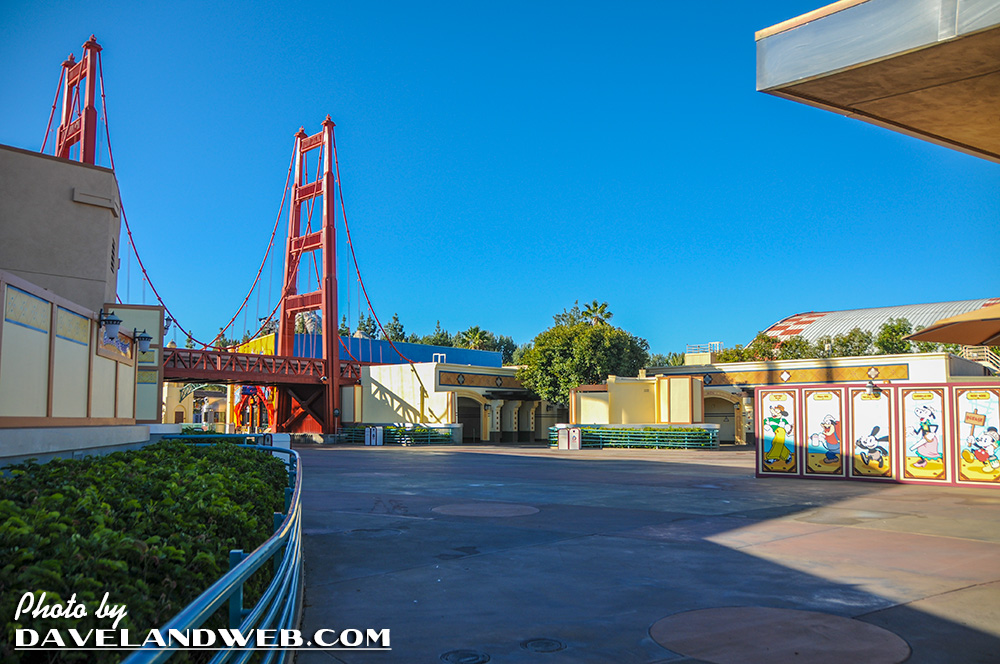 We made a bee-line for The Tower of Terror; Karen had never been on it before and she was ready to give it a try.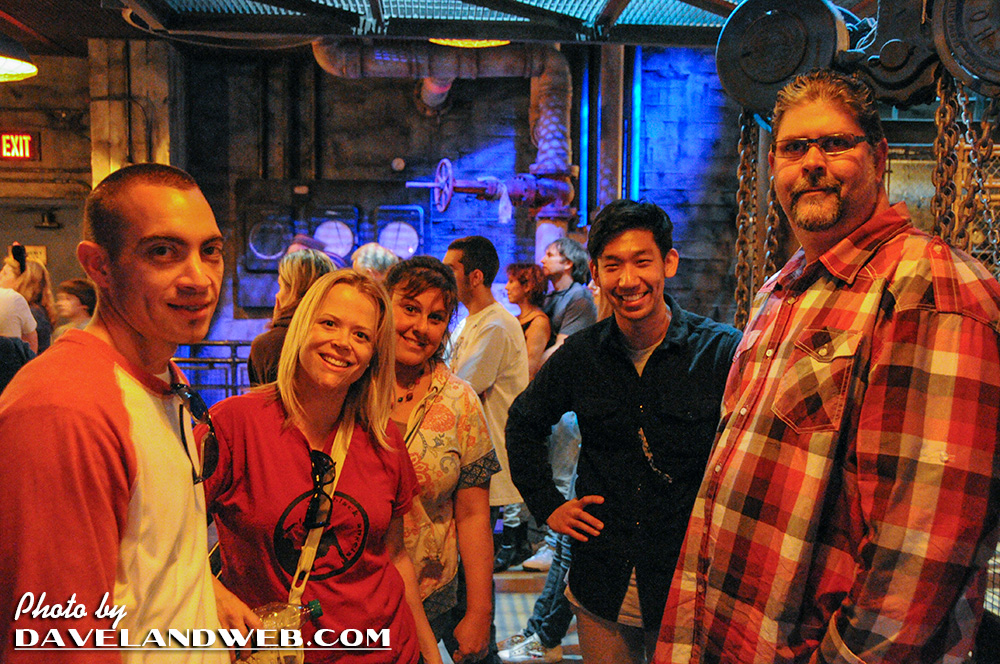 Crazy-hair was the result, but she definitely loved every minute of it.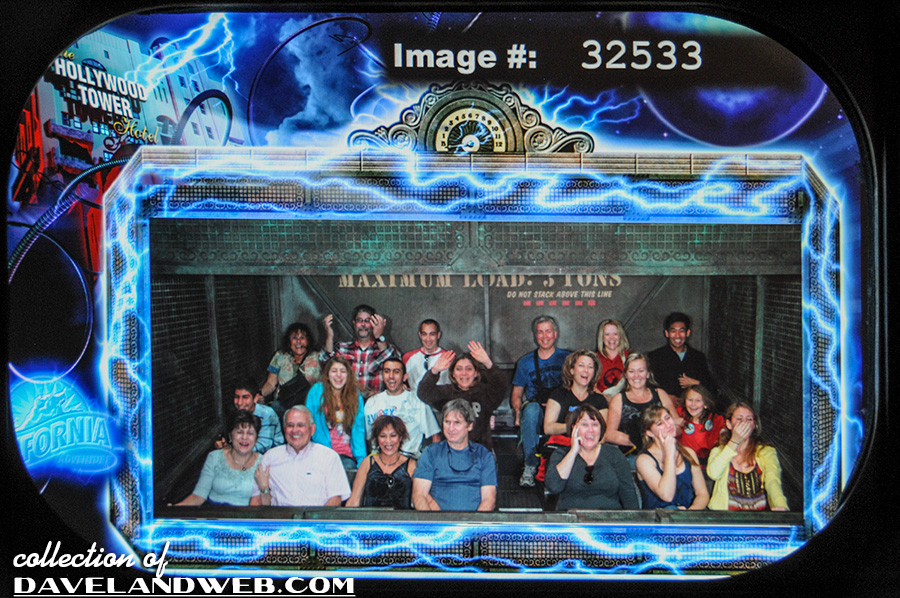 The Toy Soldiers were outside of The Tower; we figured it was a divine message to head over to Toy Story Midway Mania.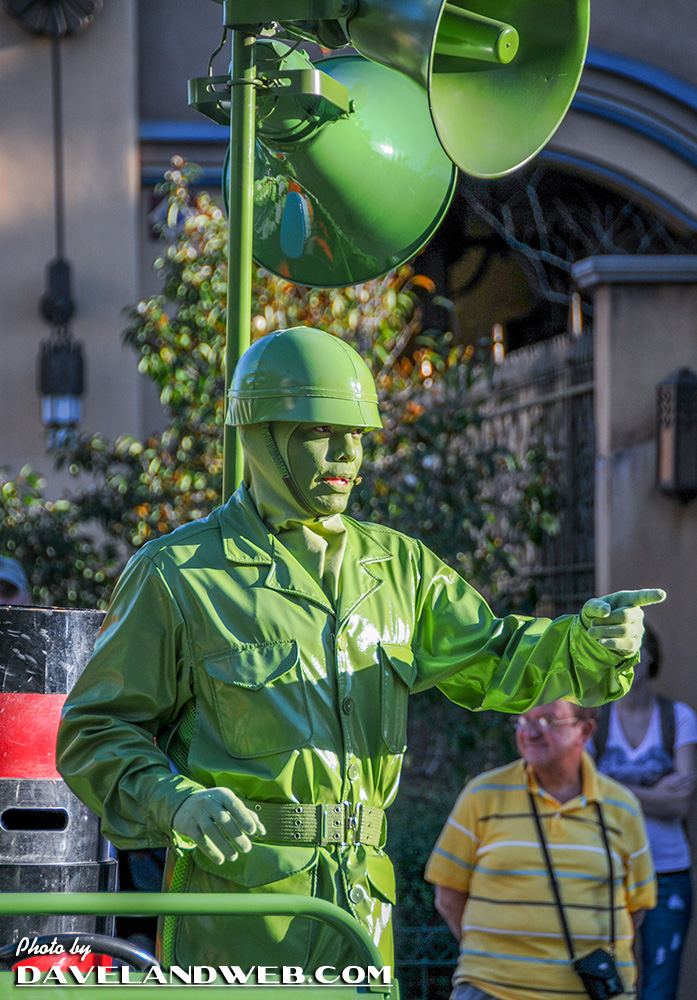 This was our longest line of the day, but with this fun group (and the entertaining Mr. Potato Head), the wait was no problem.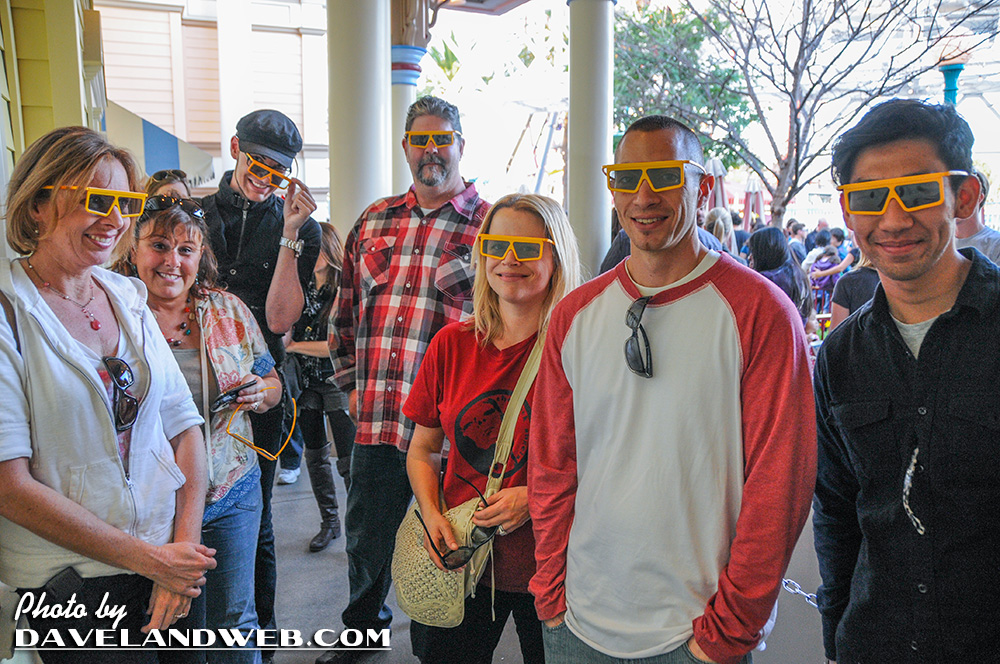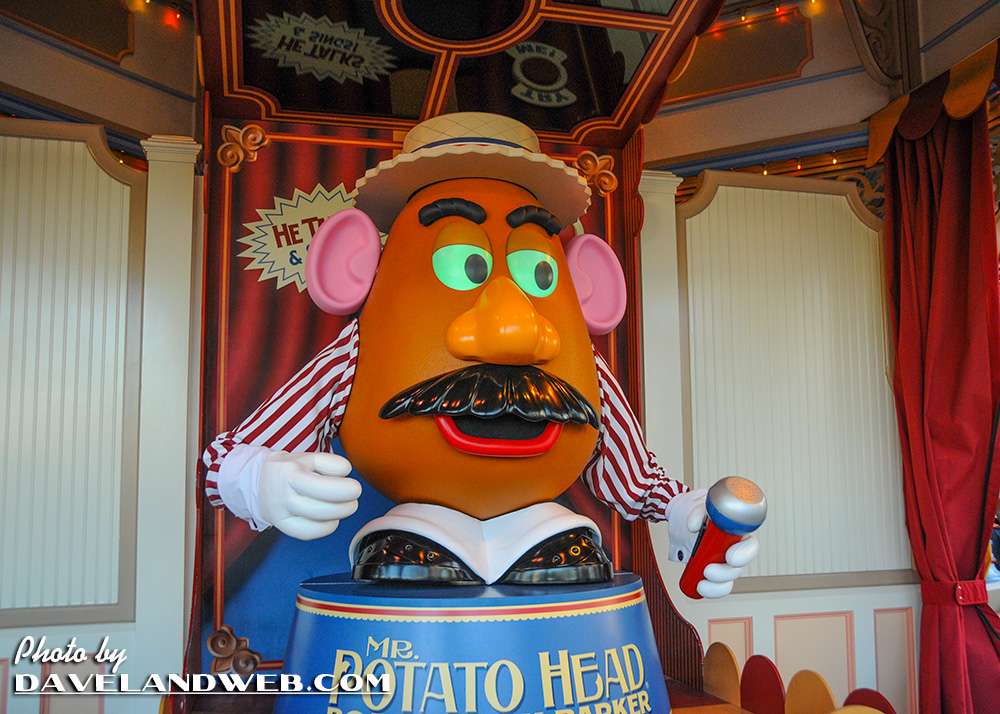 Janet had better accuracy, but I took top honors for the score that day. Boy, was my arm tired!
Laurie & I took front row for California Screamin'; Brennan & Janet documented our ride: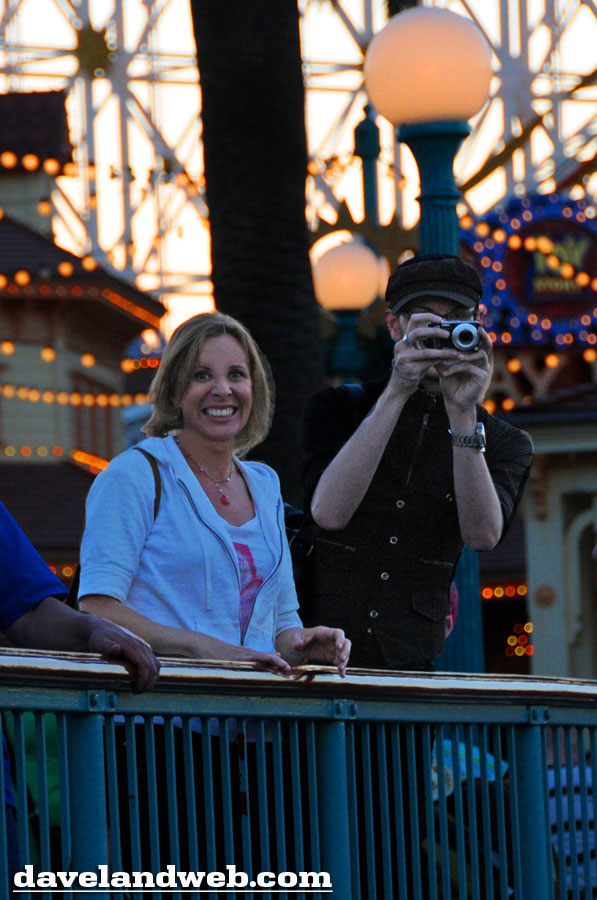 Talk about hair-raising...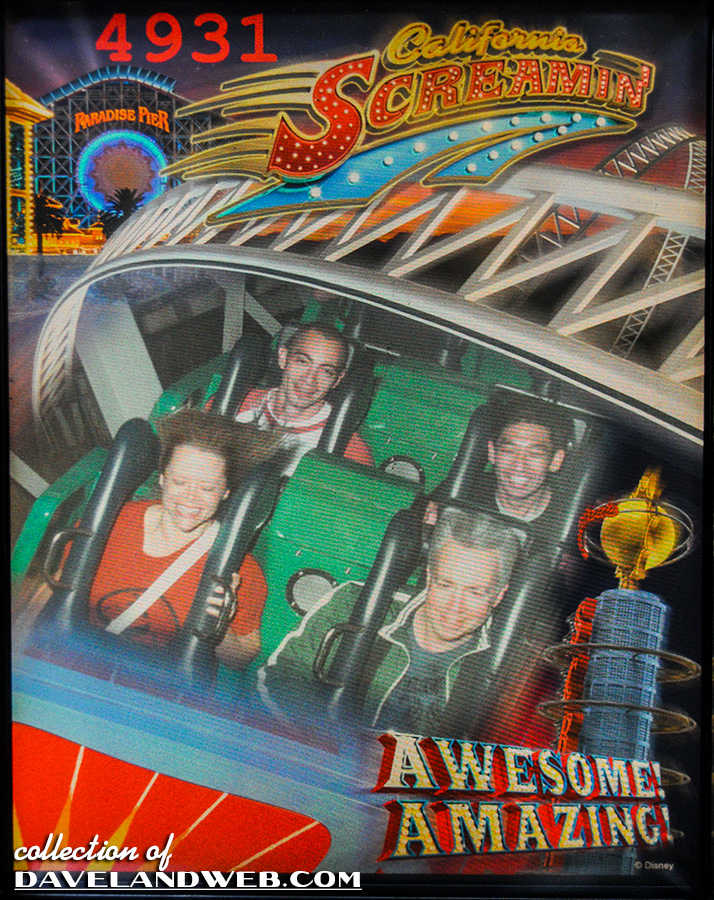 and some awesome views of the park, including Cars Land: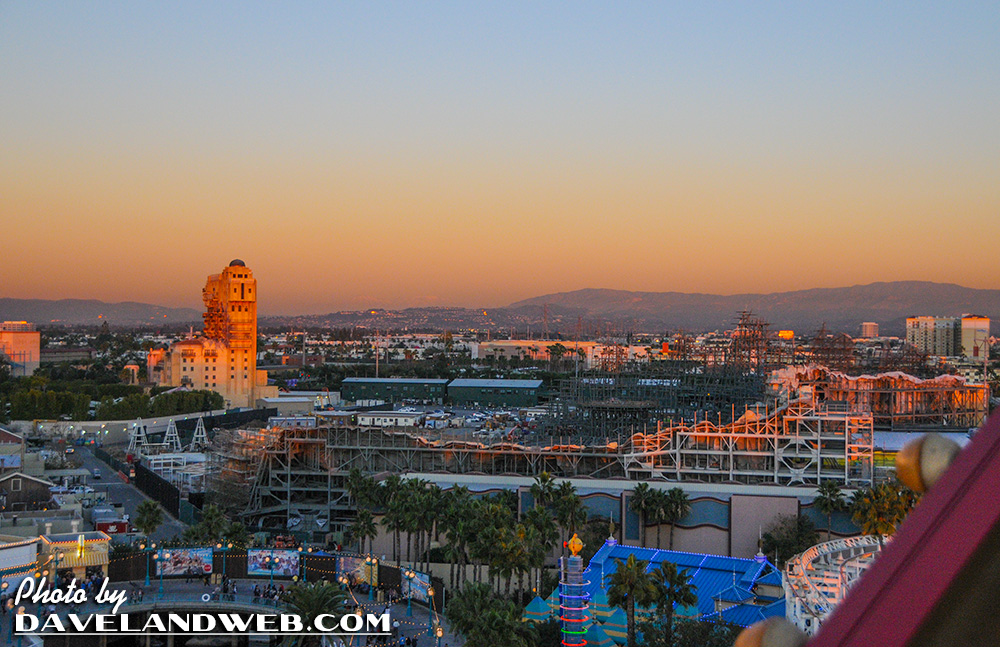 Speaking of Cars Land, here are a few other construction photos of the hottest spot-to-be at DCA: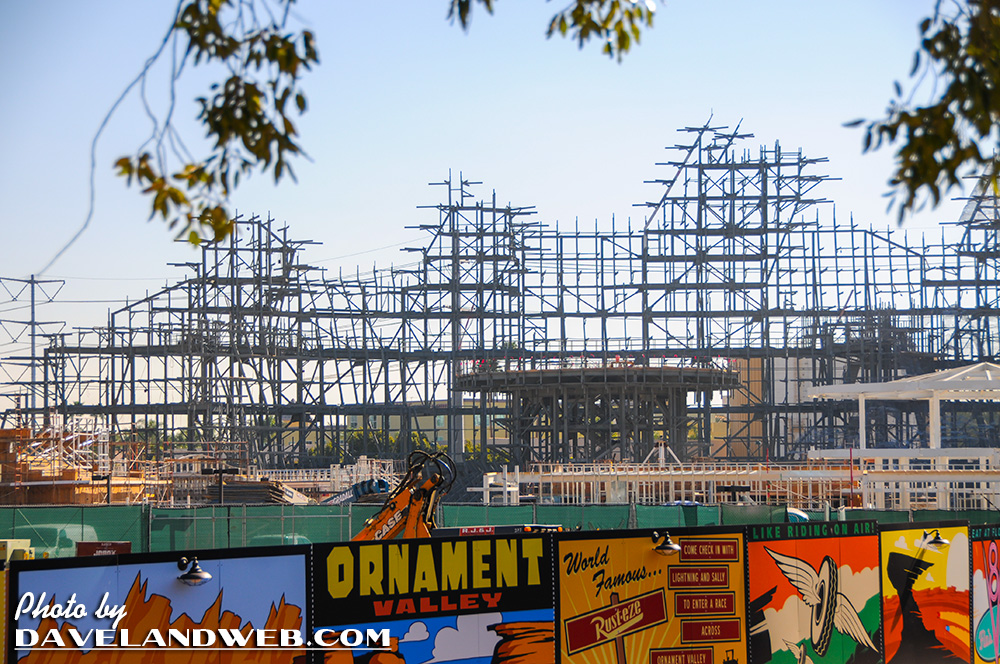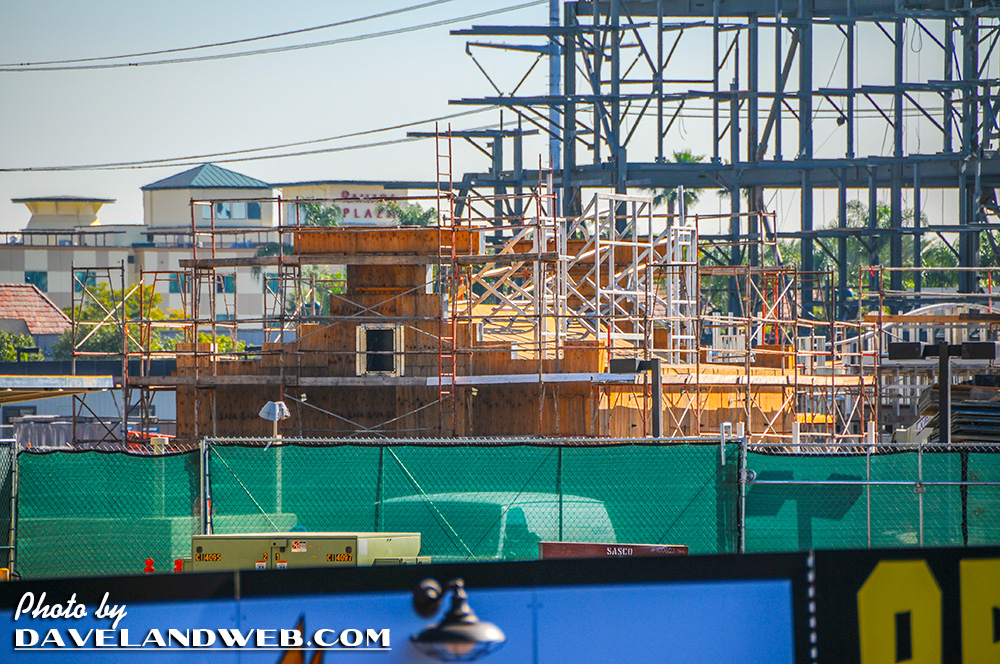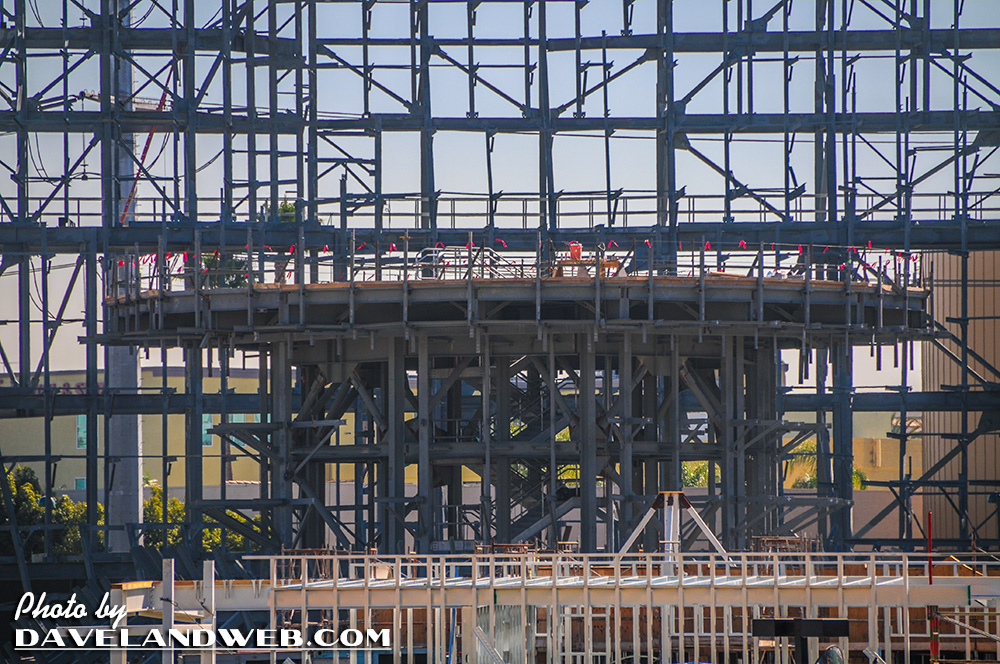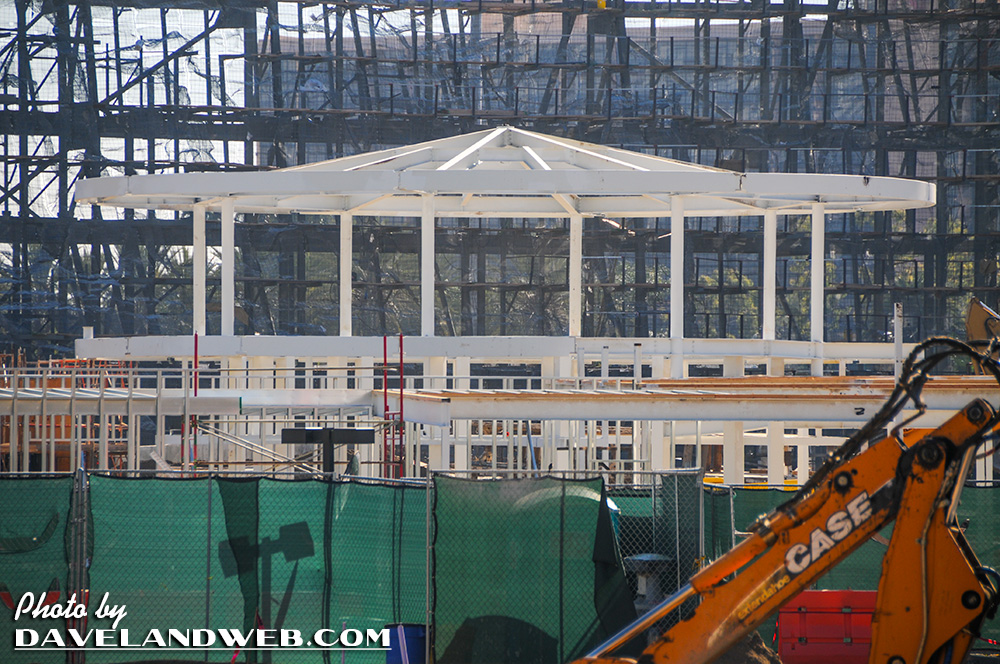 Progress on The Little Mermaid attraction, opening this spring: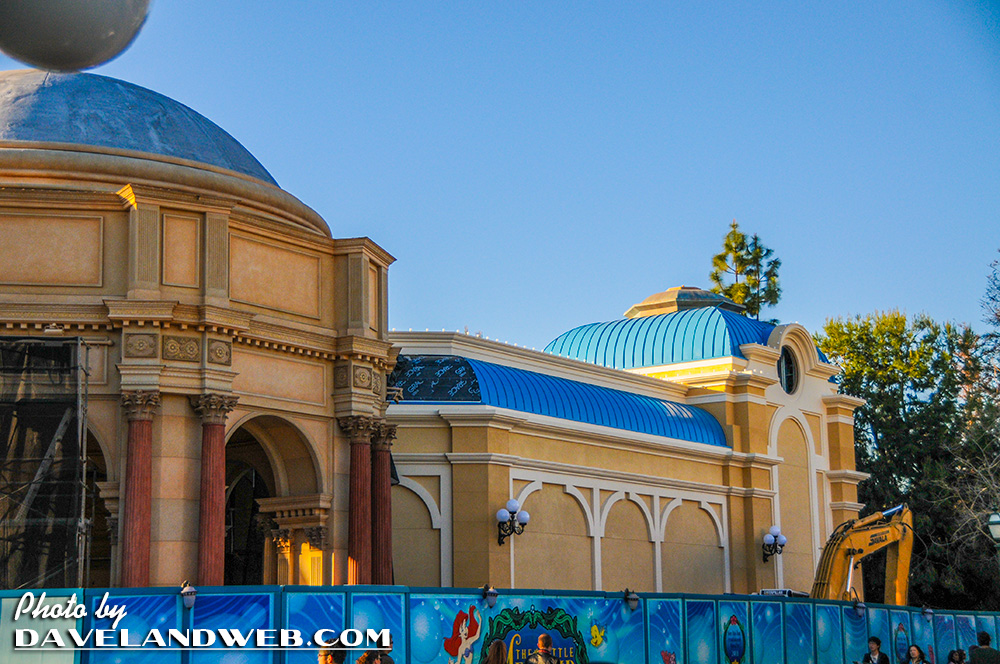 This is the life—the very definition of a f(ph)at cat!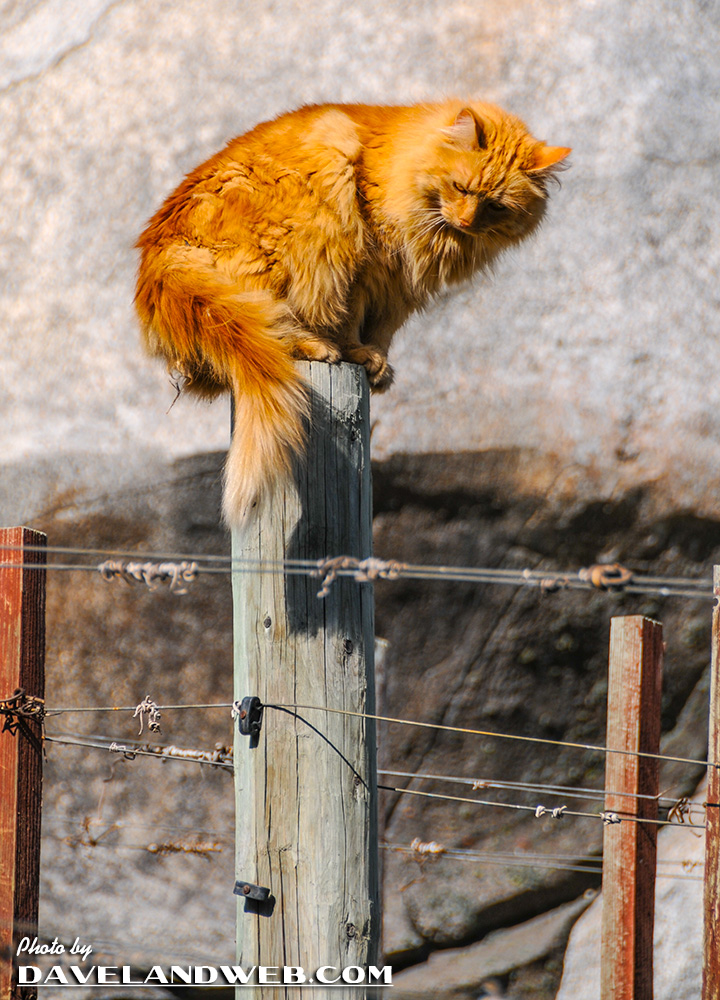 After a fantastic trip on California Soarin', we went back to The Ramada Maingate to get all gussied up for dinner. Stay tuned...more to come!
See more vintage & current Disneyland photos at my regular
website
.
Follow my Daveland updates on
Twitter
.