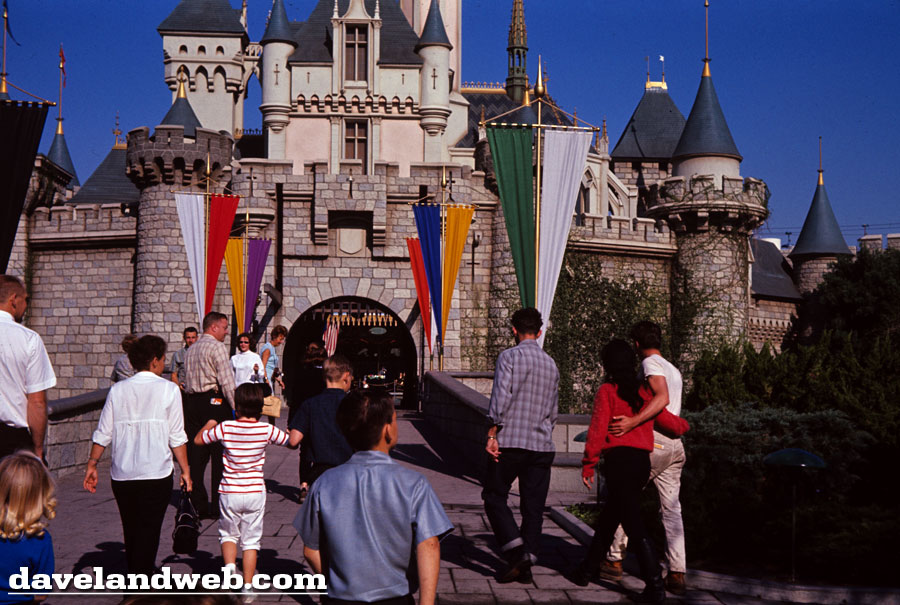 The colors of this 1963 batch literally pop off the page. Looking at the details here, it is interesting to note that the vines only grow on the right side of the castle; today, vines are not seen anywhere. I'm guessing it's a maintenance issue.
A floating restaurant, the top of skull rock, and two tars. All is good in Fantasyland.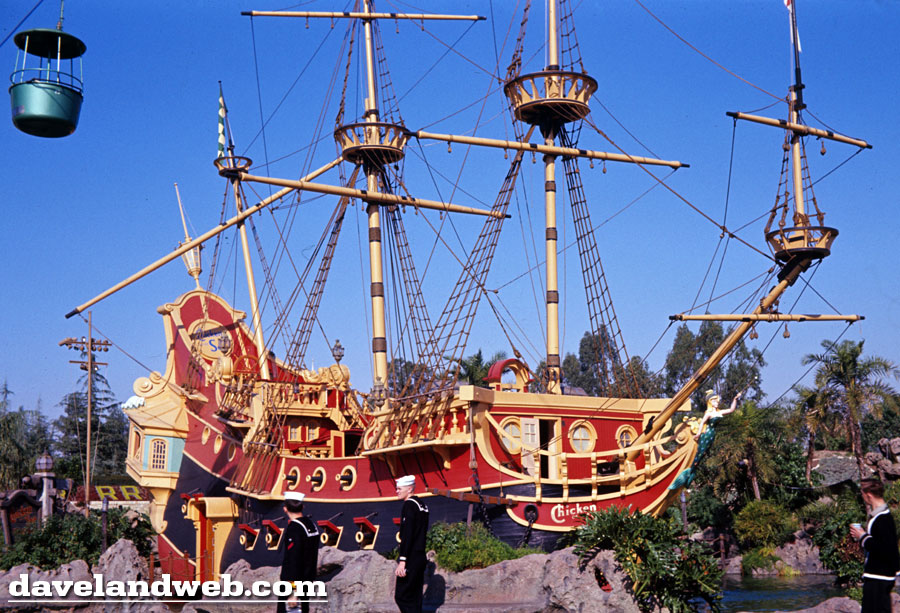 Slurry, an almost black Monstro, and virtually no guests. The perfect day for a visit to Disneyland: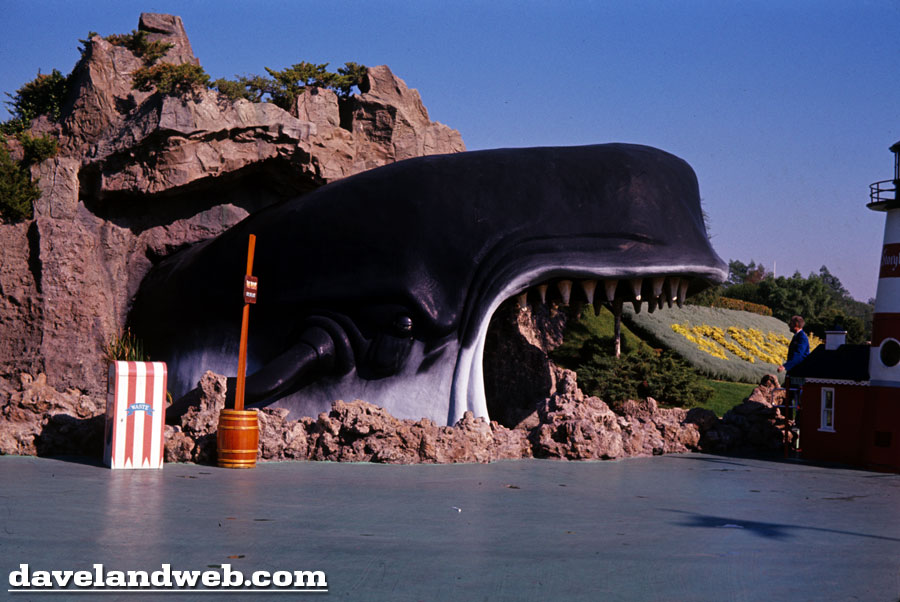 The Mad Hatter is green with envy when he spies this guest's feathered hat that she has recently purchased. Fortunately he has his hands full with a yellow teacup.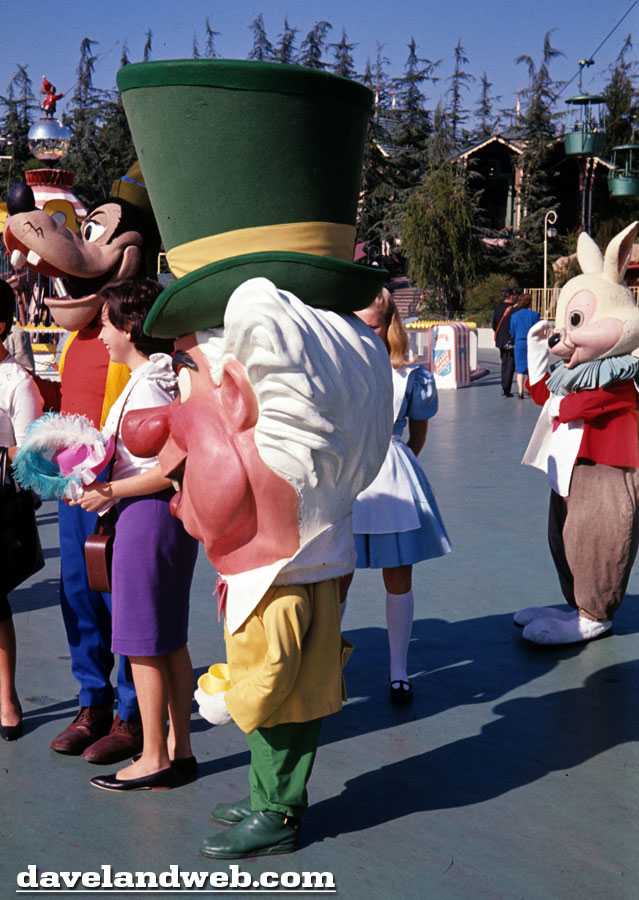 See more vintage & current Fantasyland photos at my regular
website
.