Released on December 31, 1962, "40 Pounds of Trouble" was a remake of the 1934 Shirley Temple film "Little Miss Marker," based on a book by Damon Runyon. For the 1962 film, it was shot on location at Disneyland (one of the few non-Disney movies allowed to shoot on location) and Lake Tahoe. The story is about Lake Tahoe casino manager Steve McCluskey (Tony Curtis), who is taking a break from women (thanks to a bad first marriage), being forced to chaperone his boss Bernie Friedman's (Phil Silvers) niece, Chris Lockwood (Suzanne Pleshette), who also happens to be the headlining talent at the hotel. Wanting to stay on his boss' good side, he agrees to the arrangement as well as taking on five-year-old Penny Piper (Claire Wilcox in her film debut) who has been left as a marker by her father at the casino rather than pay his gambling debt. Steve grows fond of Penny, who thinks that Steve should settle down and get married. She does her best to fix him up with Chris. When it becomes clear that the father will never return, Tony risks a trip to Disneyland for the little girl before he has to break the bad news to Penny.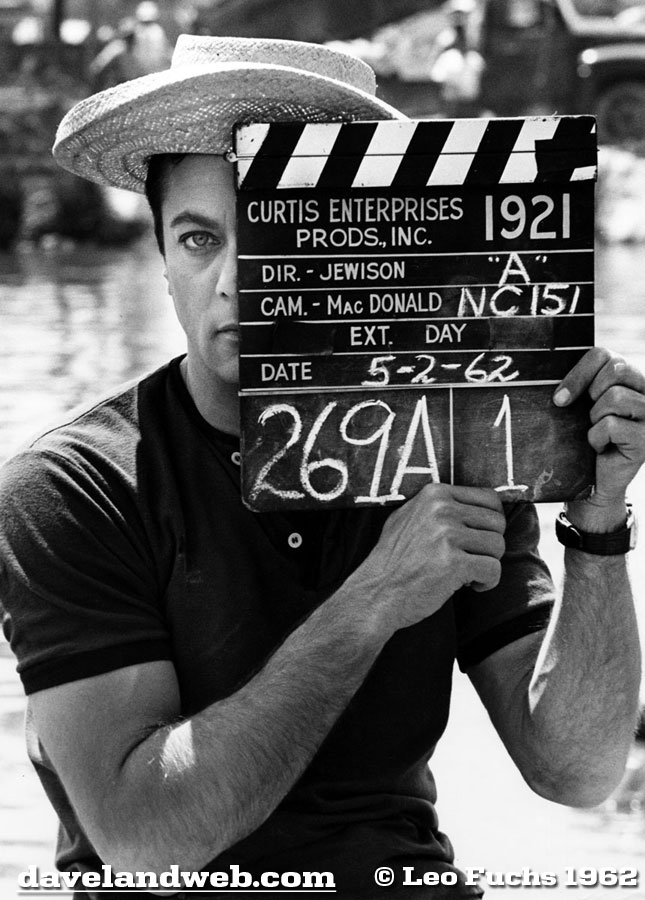 Filming at Disneyland took about a week to finish. Almost 15 out of the film's 106 minutes are shot at Disneyland; it offers some very interesting and rare vintage views of the park circa May 1962 when the movie was being filmed. For nit-picky Disneyland Geeks, you'll note a number of goofs and continuity errors, such as boarding one Fantasyland Dark Ride but actually seeing two or three other ones. In another scene, Curtis makes a phone call from a booth (put in as a movie prop) located on the path between Tomorrowland and Main Street. In the scene where the detective chases Curtis through the same area, the phone booth is gone. When Curtis makes the phone call from the booth near Tomorrowland, the whistle from the steamboat can be heard loudly. However, the steamboat is in Frontierland and normally can't be heard from Tomorrowland.
Canadian Norman Jewison ("Fiddler on the Roof" and "Moonstruck") made his film directorial debut with "40 Pounds." Norman Jewison directed the Judy Garland "comeback" special that aired in 1961, which included Frank Sinatra and Dean Martin, and led to a weekly show that Jewison eventually took over the direction of. Visiting the studio during rehearsal for the special, Tony Curtis suggested to Jewison that he should direct a feature film. Here is Jewison, giving Tony Curtis some direction while standing near Storybook Land: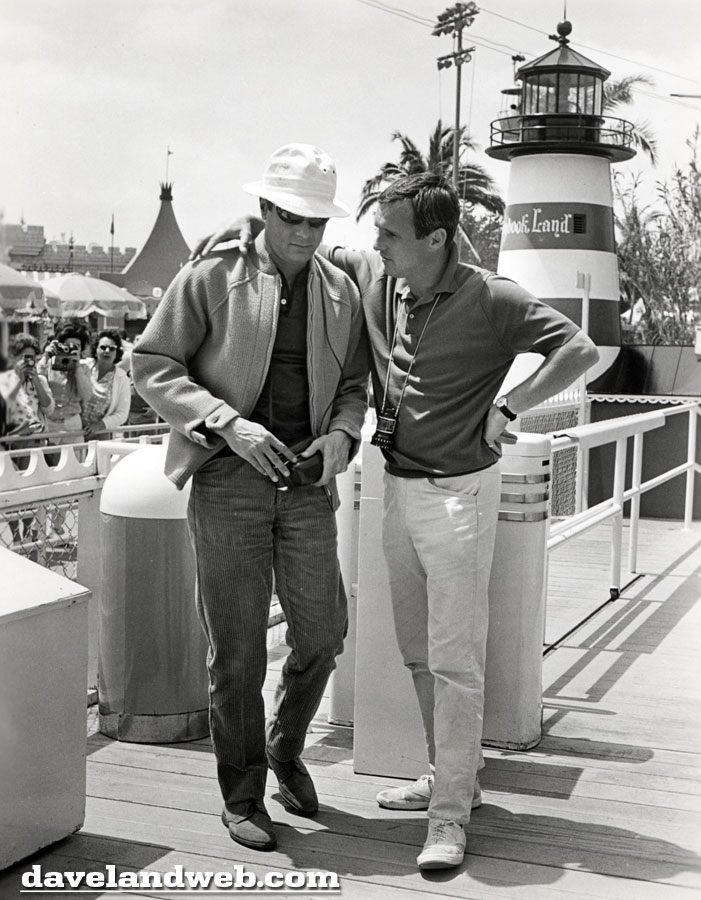 "Forty Pounds of Trouble" turned out to be that feature film. The film was panned when it was released. Bosley Crowther of The New York Times said, "The trouble with 40 Pounds of Trouble is that it is just too hackneyed and dull." Here is his complete review:
'40 Pounds of Trouble': Film Is Witless Remake of a Runyon Story, Blunt Promotion
BOSLEY CROWTHER Special to The New York Times.
Published: January 24, 1963

Every time they remake "Little Miss Marker," the famous Damon Runyon tale about a gambler who inherits a moppet and has to take care of her, they make it a little less charming, a little more commercial and crude. That is evident in "40 Pounds of Trouble," which opened yesterday at the Palace and other metropolitan theaters.

Although no credit is given to Mr. Runyon's sentimental conceit, in which, you will remember, Shirley Temple made her screen debut, it is clearly the inspiration for the slapdash and witless script that Marion Hargrove has knocked together for this bluntly promotional film.

It has Tony Curtis acting as a jazzy manager of a Nevada gambling club who suddenly finds himself the custodian of a left-over female child at the same time that he is wooing the snappy girl singer at the club. This, of course, is the situation in which Little Miss Marker's guardian was.

But, unhappily, Mr. Hargrove's treasury of whimsey and wit is very thin, providing nothing more than labored humor for the goons who have to help amuse the child. And his weak and probably fore-ordained solution for the dilemma is a visit with the child to Disneyland, which is photographed and plugged from every angle — including the angle of salesmanship.

Considering that the first part of the picture is pretty much an illustrated plug for Harrah's Club at Lake Tahoe, Nev., where much of it was brightly photographed, one might reckon it a television picture, with obvious commercials built in. And considering that its first-time-out director, Norman Jewison, is straight from television, it's no wonder that it has a video look.

Mr. Curtis, Suzanne Pleshette as the singer and Claire Wilcox as the baby-talking child are as banal as spot-commercial hawkers of headache tablets or crunchy breakfast foods.

The trouble with "40 Pounds of Trouble" is that it is just too hackneyed and dull.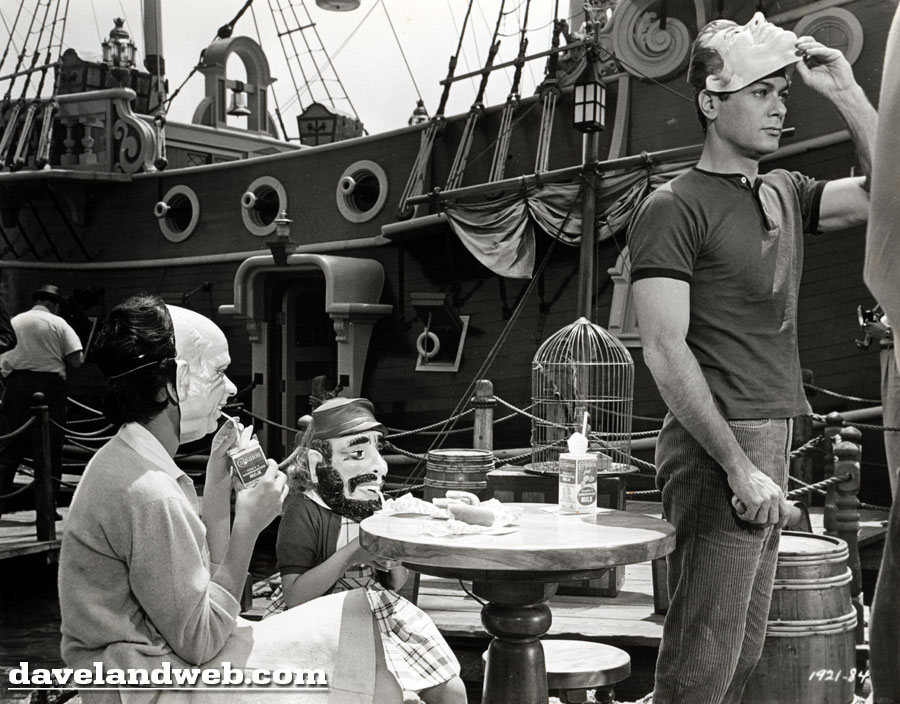 In this shot, you see the rafts from Tom Sawyer Island front and center: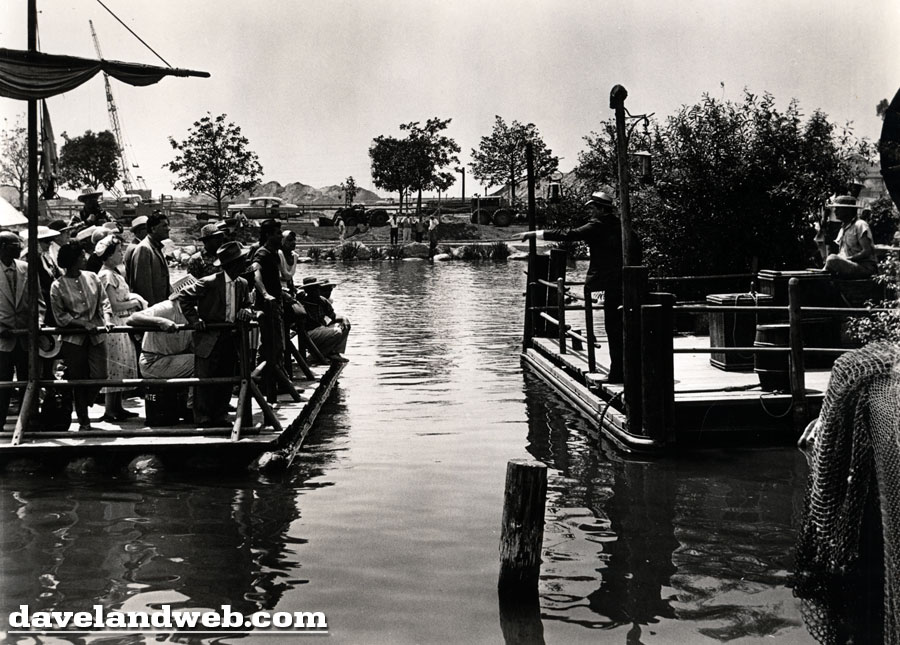 In the background, the construction for The Haunted Mansion has begun with the clearing of the area: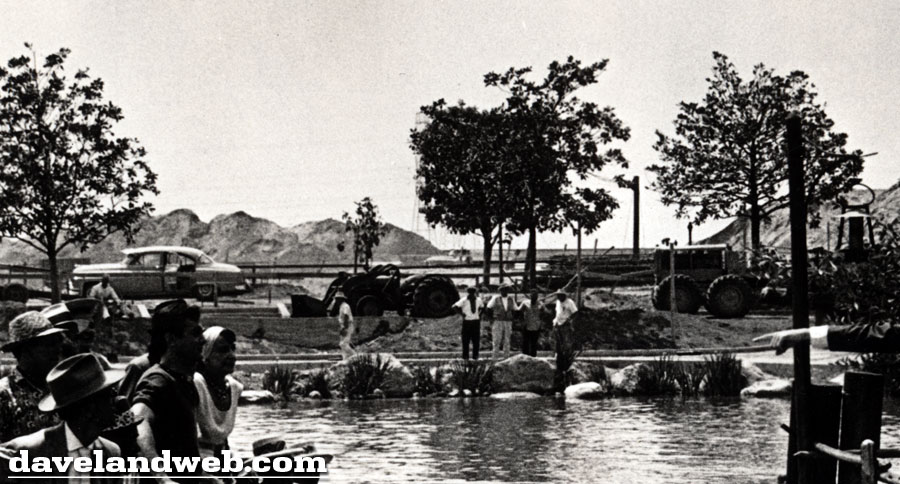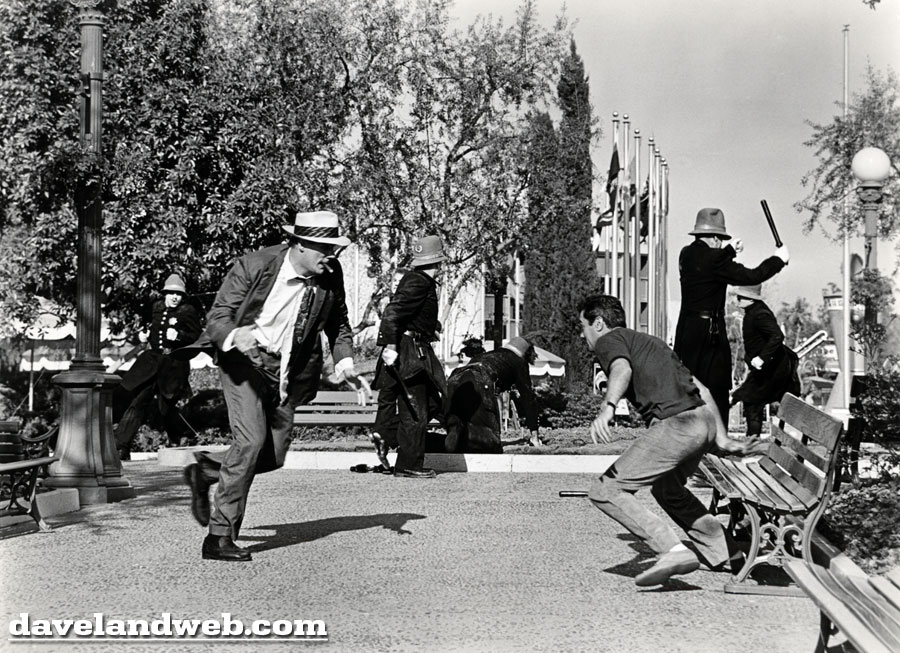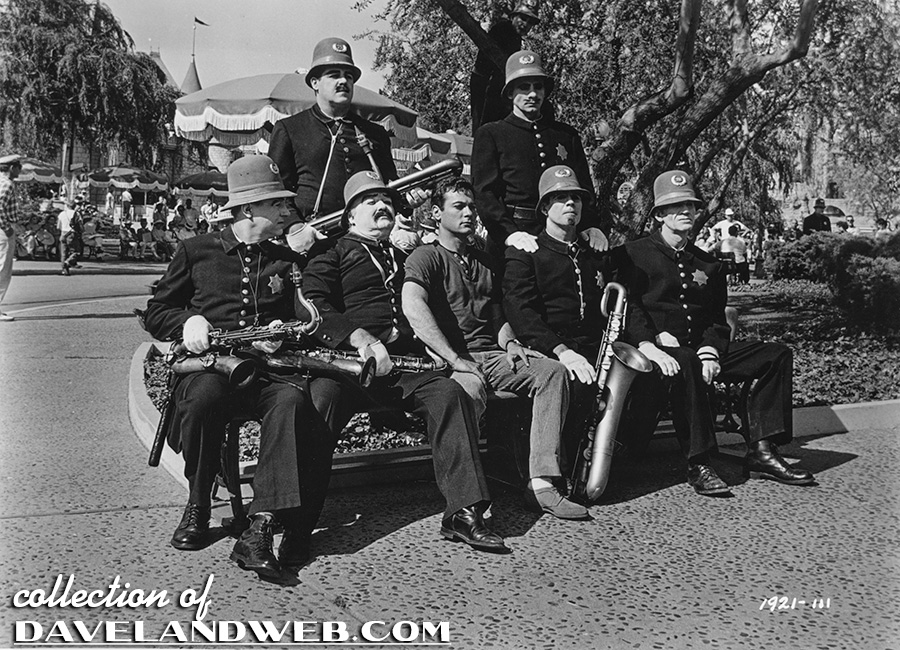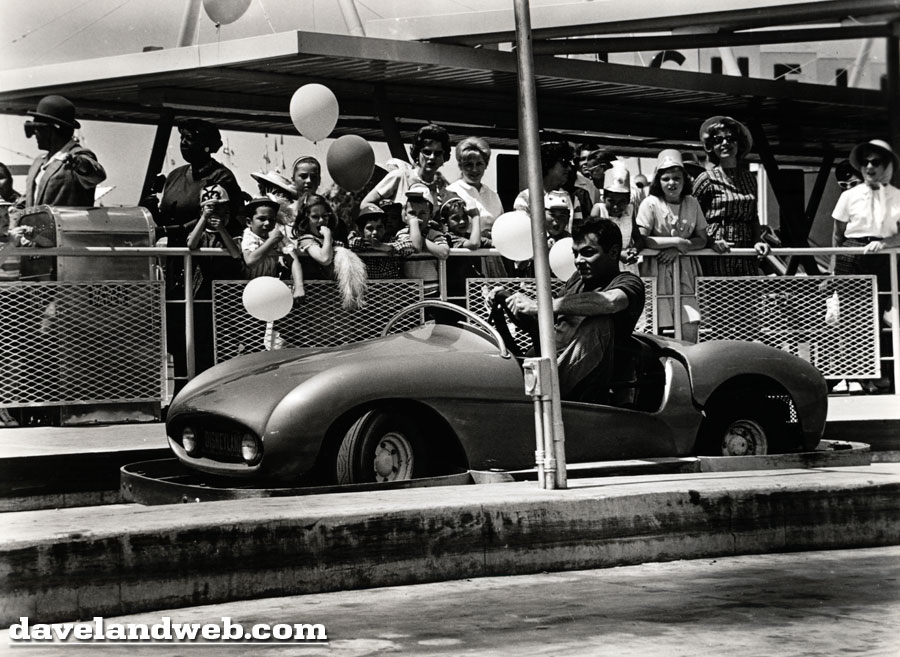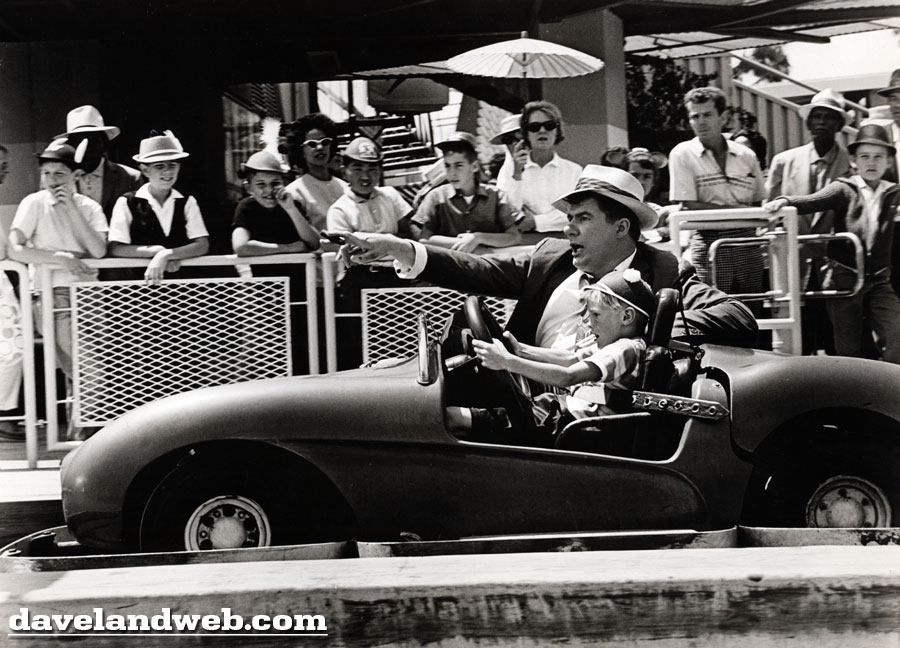 See more "Forty Pounds of Trouble" photos at
my main website.