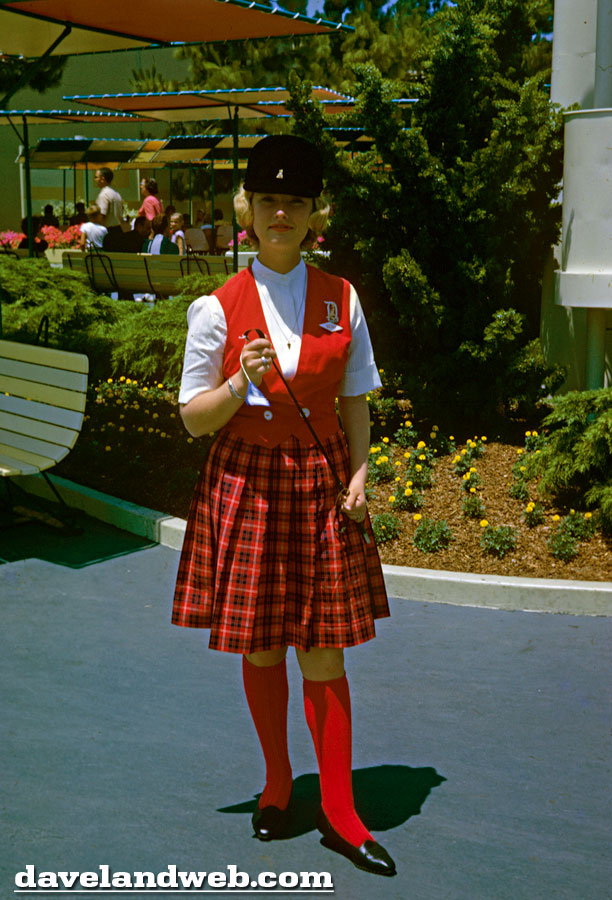 I'm sure Becky, our Disneyland Tour Guide on June 28, 1963 is a sweet girl and all, but let's face it...there's something a little intimidating about the riding crop that the Disneyland Tour Guides carry!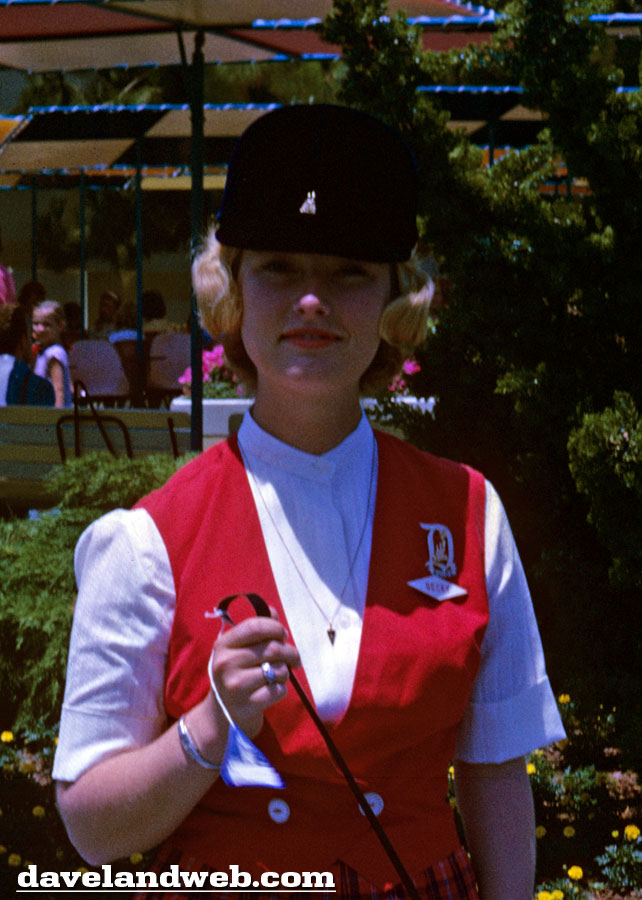 Over at The Flight Circle in Tomorrowland, there's a crowd gathered round the fence.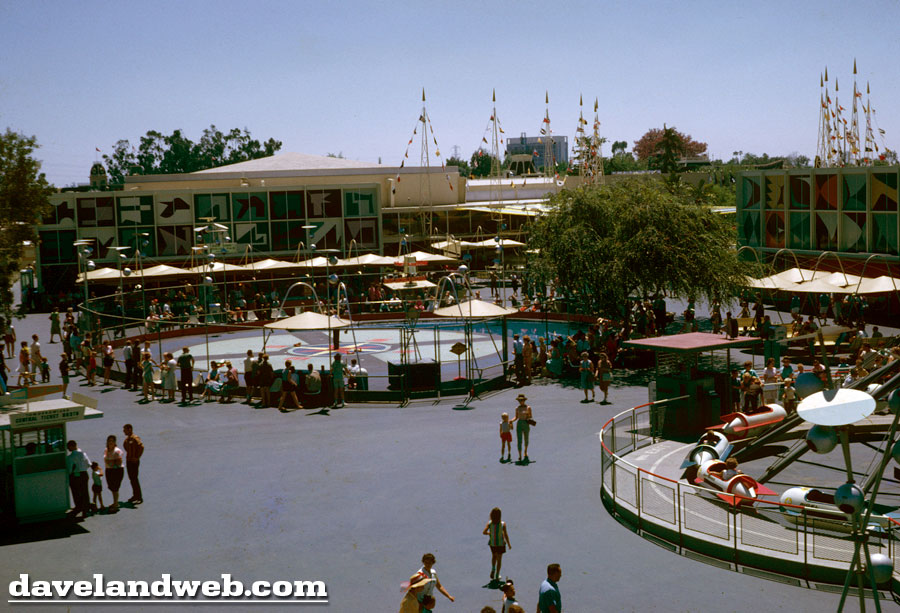 I am looking forward to Cox Pilot's identification on the two gents working here: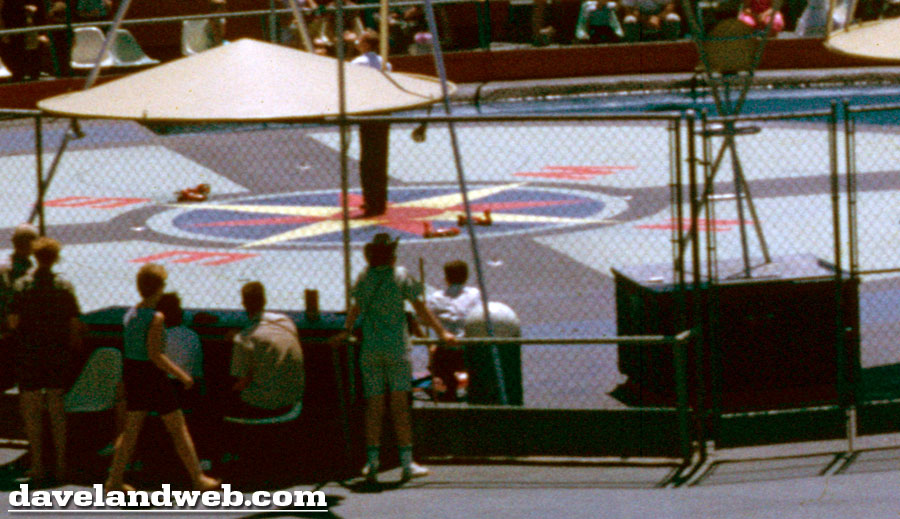 Ah, the cool Blue Monorail...so sleek in all its 1950's styling!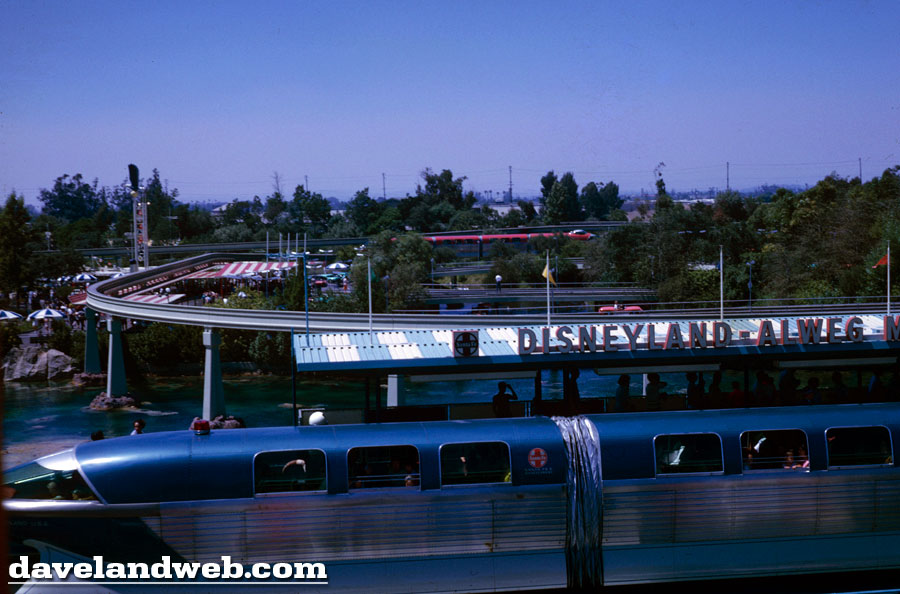 I am zooming into the Santa Fe logo for the simple reason that I can.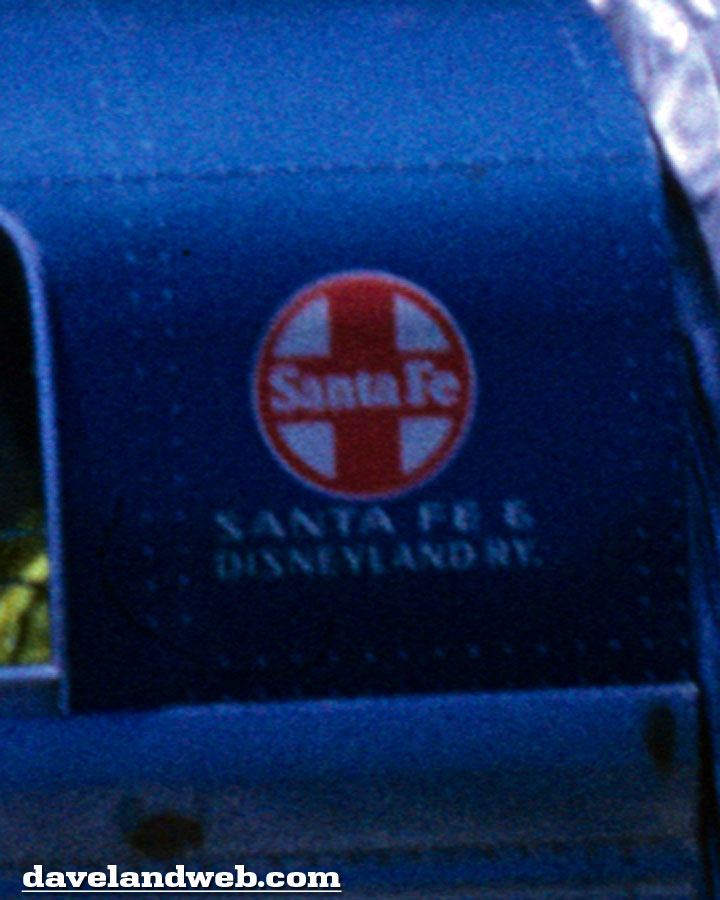 To see more vintage & current Tomorrowland photos, visit my regular website.