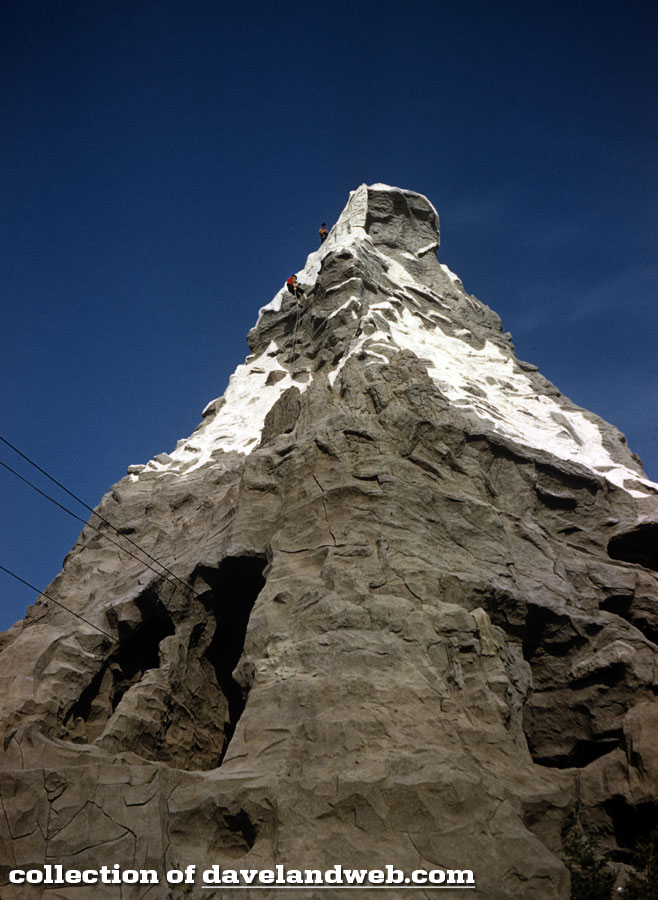 I can't remember whether I posted this first image or not, and quite frankly, am too lazy right now to do the research. What I do know is that I've never posted this closeup view of the climbers: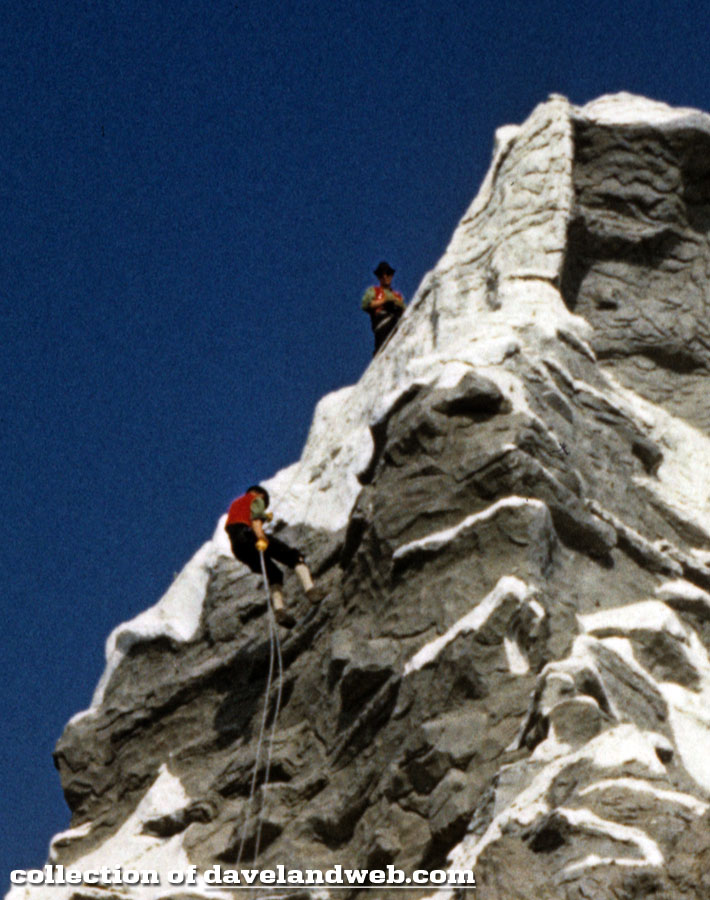 Today, I received an email from Jim Crary, the man standing atop the Matterhorn in this photo. He was kind enough to share the following memories with me about his years at the park: "Dick Erb and I, both 15 years old at the time, were climbing at Tahquitz Rock late spring of 1959. Chuck Wilks, the Sierra Club member who was hired by Disney to place the "pitons" in the side of the mountain, was climbing that morning too. He asked us if we wanted a summer job on the Matterhorn. Well duh...The next issue to overcome was to actually be able to do it. Our soon to be boss, Chuck Corson, told us, "Boys if you can climb it, the job is yours." On a warm June afternoon, Dick and I reconnoitered for a route. We climbed over the fence erected to keep all out and were about 20' off the ground when accosted by the Disneyland police. We found out that no one told them what we were doing and that we were supposed to take the ride's elevator to the inside platform and begin from there. Nice start to a summer's job! Our purpose as climbers was to provide something to watch for the folks waiting hours in line for the attraction (some times the sign read 4 hours from this point). So 9 times a day, 6 days a week all summer long and on the weekends between summer 1959 and summer of 1960. Dick quit before the 1960 summer and was replaced by Jeff Winslow. I worked that summer and retired too. The only other things I can remember of interest that I can put in print are the 4 hours hanging by rope waiting to repel for Nikita Khrushchev and a time I sprained my ankle and was carried to the infirmary by the Chip and Dale characters." As a "bonus," here is a photo of one of the first supermodels, Twiggy, riding in a Matterhorn Bobsled for her June 1967 TV show, "Twiggy: Why?"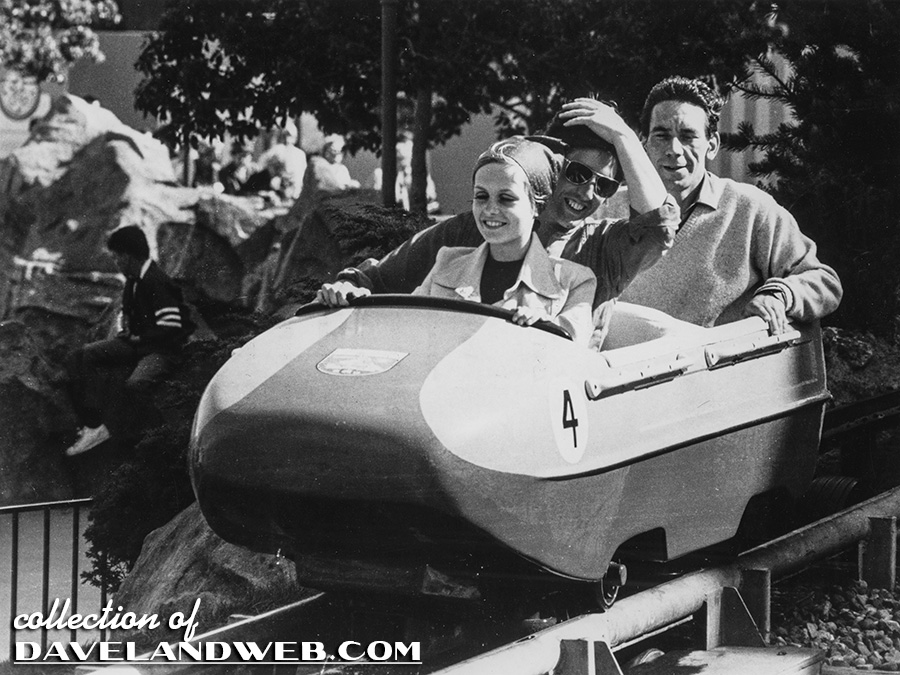 Meanwhile, I have finished the 2nd of 2 paintings for the Golden Horseshoe Event tonight; it is a painted reproduction of the original Golden Horseshoe poster: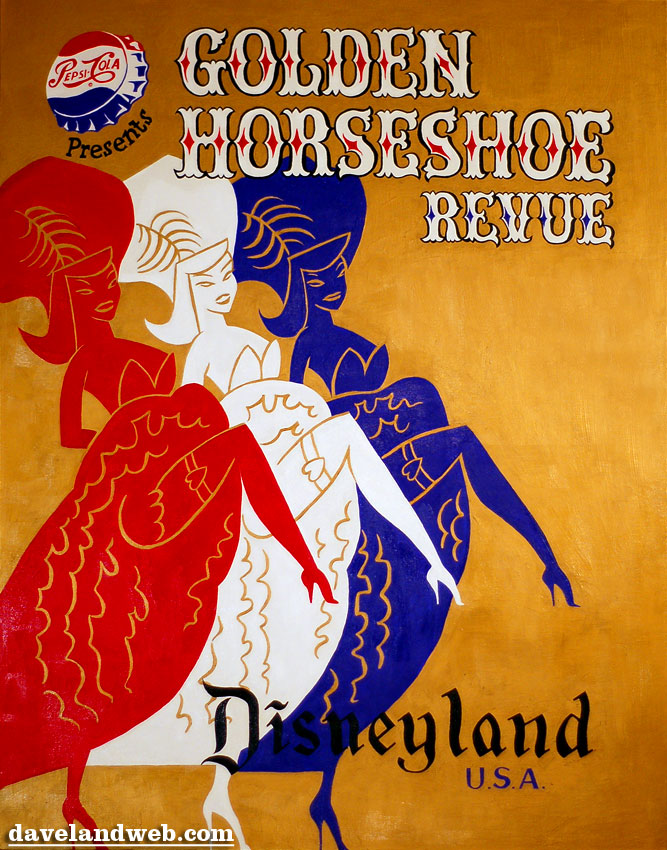 To see more vintage & current Matterhorn photos, visit
my website
.