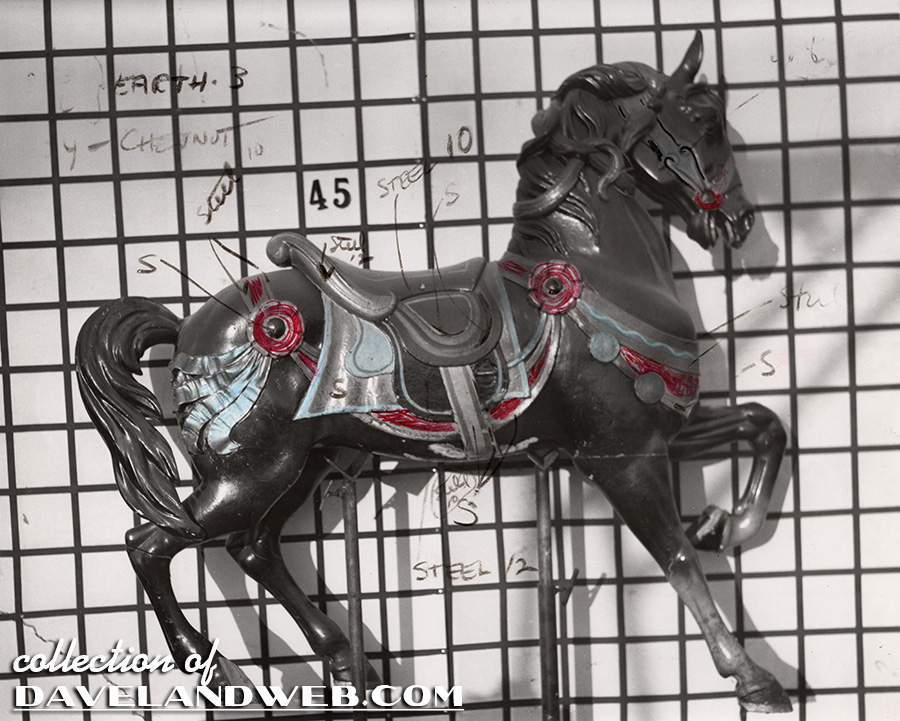 These shots are of the original King Arthur Carrousel horses and detail the color scheme that Disney came up with for their "refurbishment" before they became a permanent part of the Carrousel (don't forget to use 2 "r's" when you refer to the one at DLand!).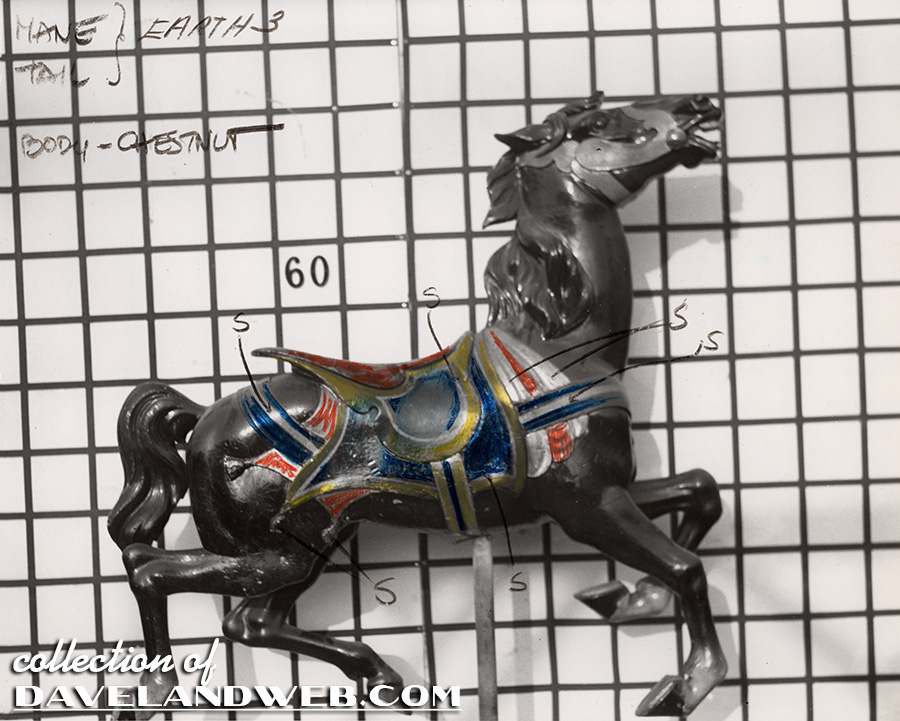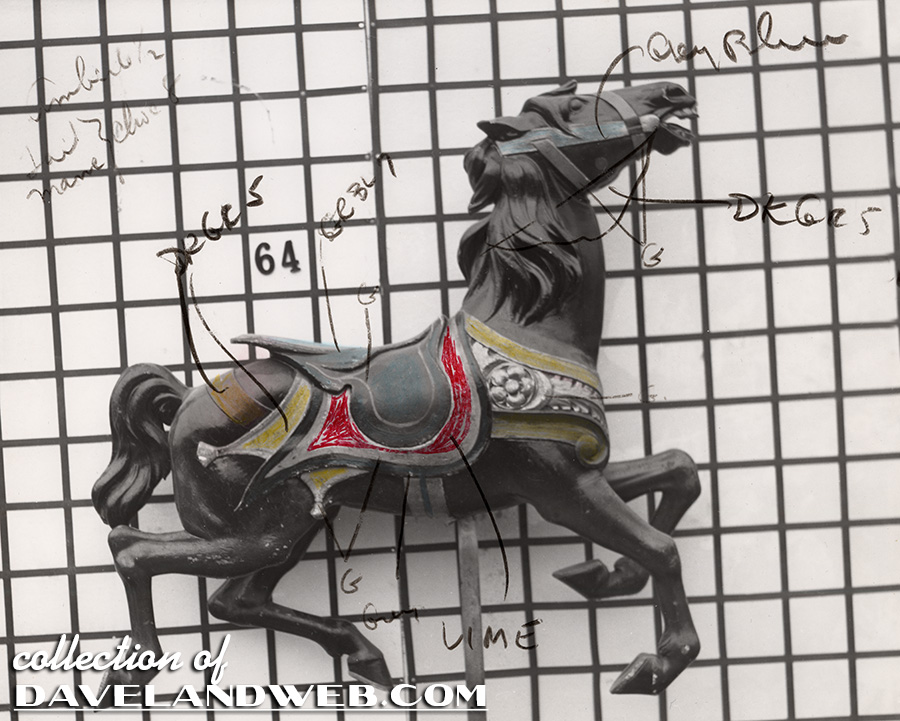 It would be interesting at some point to compare the horses from 1955 with the color scheme of the ones use now...but it's just not going to happen today, folks. However, as a consolation prize, here are some current photos of the Carrousel, which feature the Pearly Band: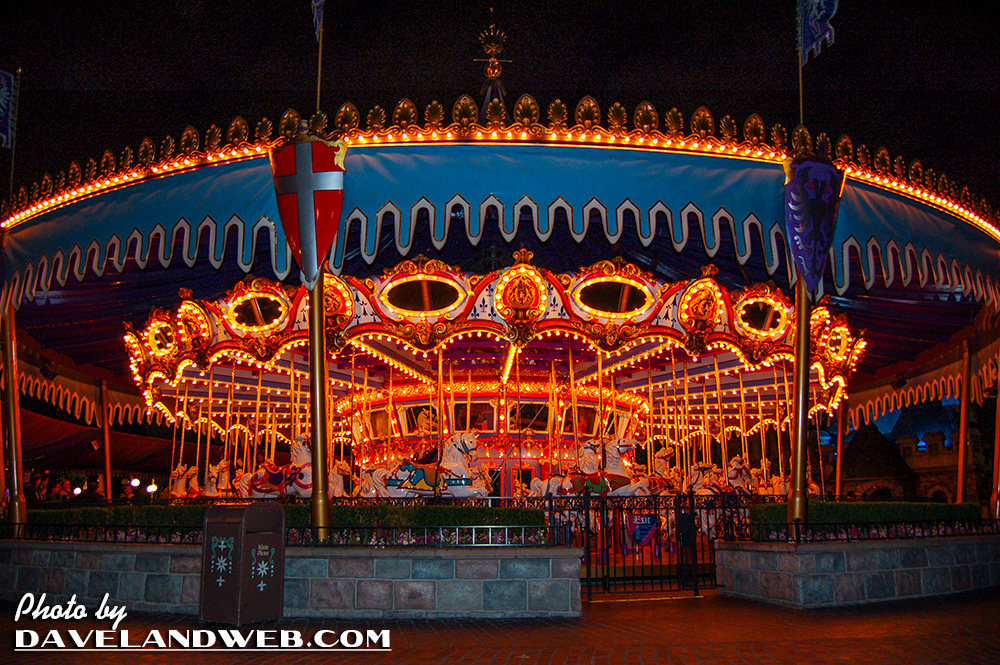 Unfortunately, it does appear that the "new" House of the Future will be along the lines of the Innoventions House at EPCOT, and will actually be built INSIDE Innoventions in Tomorrowland. Although an improvement over what is there now, it does not seem like it will be as revolutionary as the Monsanto version from the 1950'as.
FOR THE EXPERTS:
anybody know anything about these images for a caricature from Hamburger Heaven? A reader has sent these in to me and is asking for assistance in learning about their background.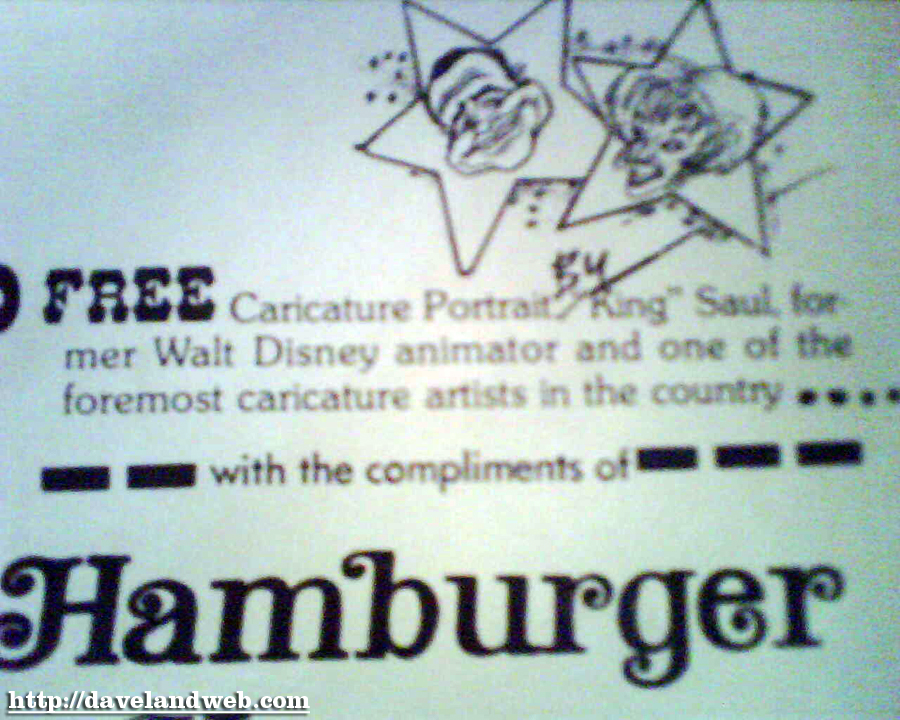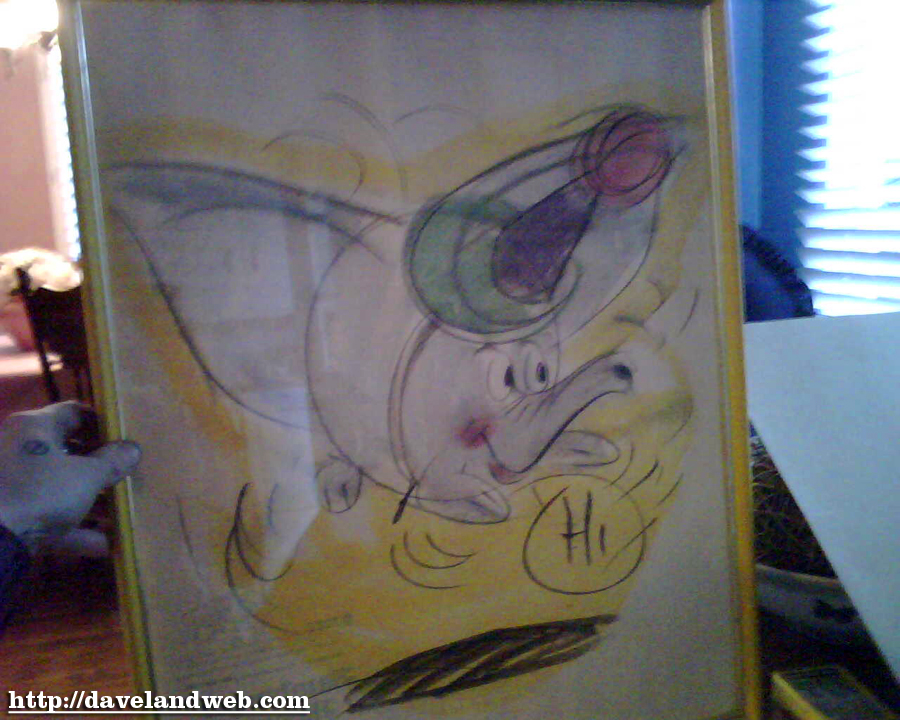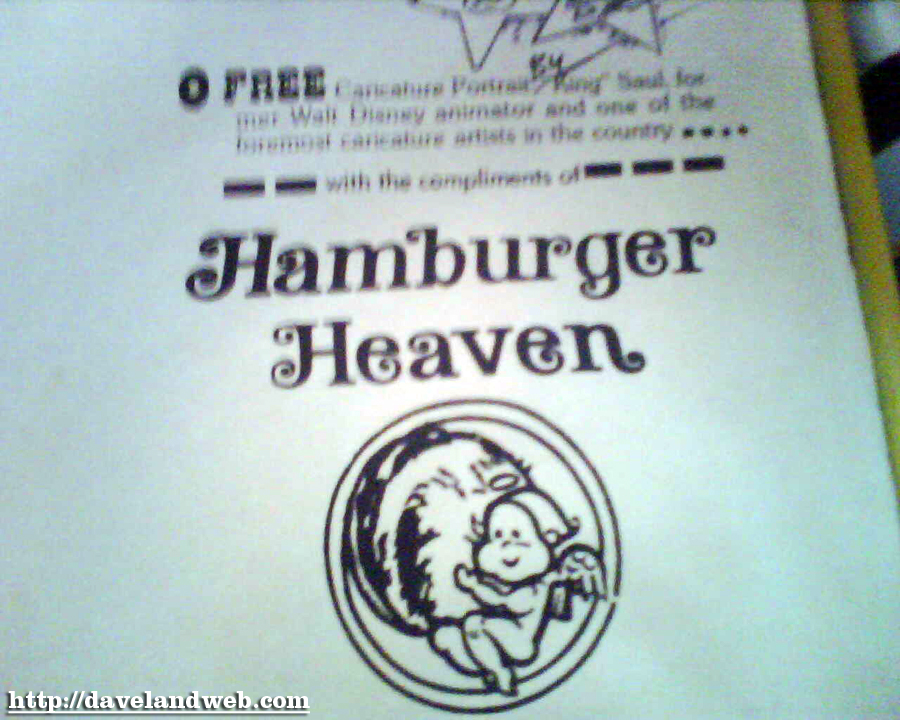 See more vintage and current Disneyland Carrousel photos at
my website
.