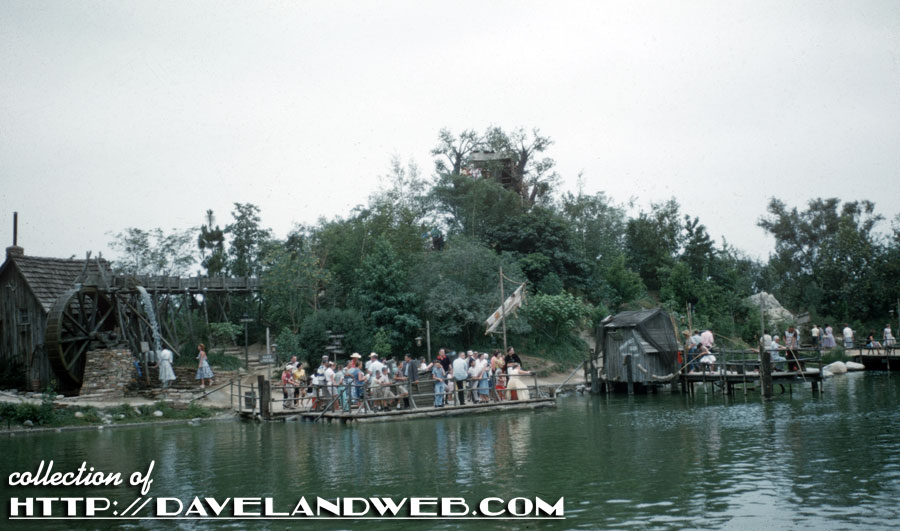 You were probably thinking about a tropical island. Not here at Daveland; instead, let's visit Tom Sawyer's Island. There's so much more to do there. In this 1958 image, you can zoom in and see guests actually fishing at Disneyland…for real live fish! Just stick that in your purse until we get home, mom.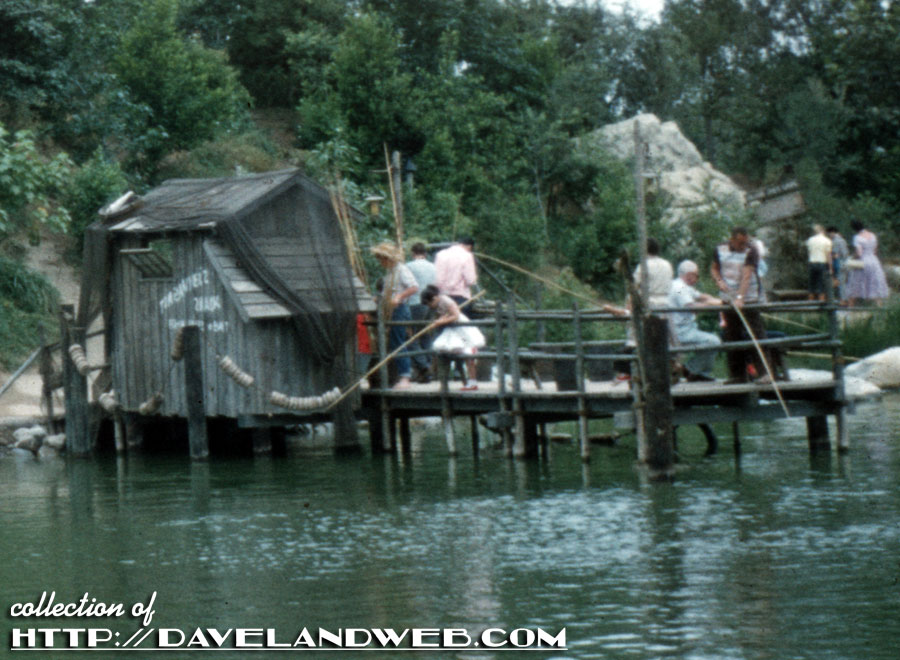 Another detailed view shows guests on the raft that transported them back to the Park.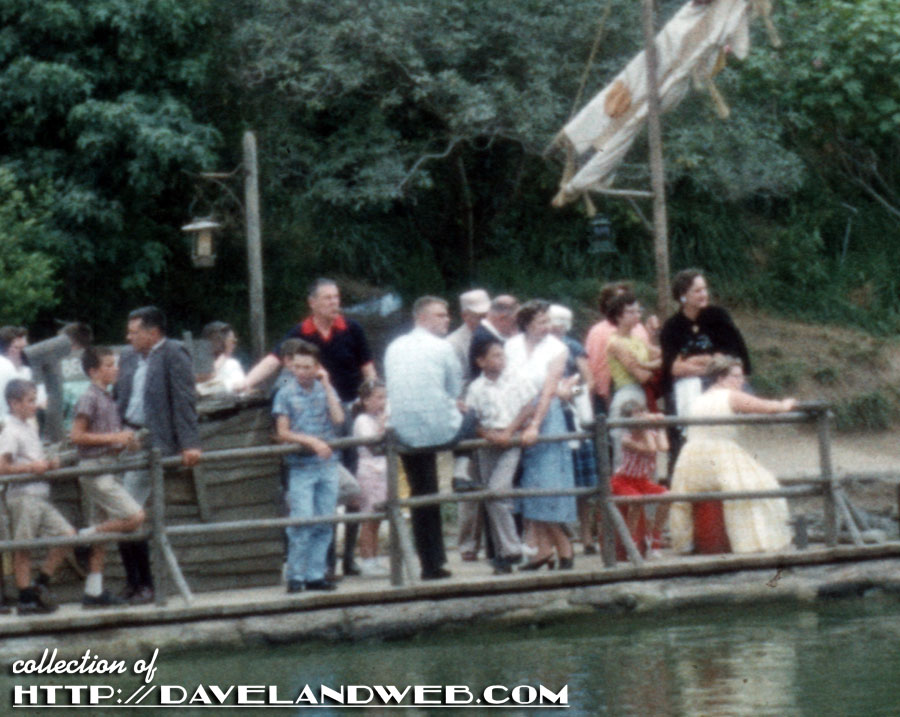 One year earlier in December 1957 shows a Keel Boat on the left…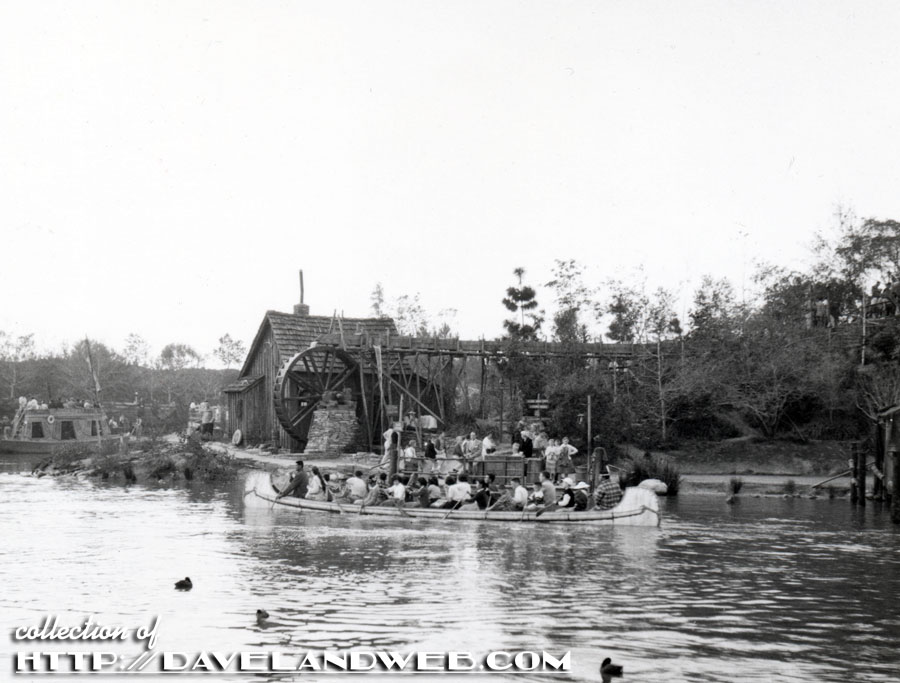 and guests paddling a canoe. Chop, chop! You've got to get all the way around the Island, folks!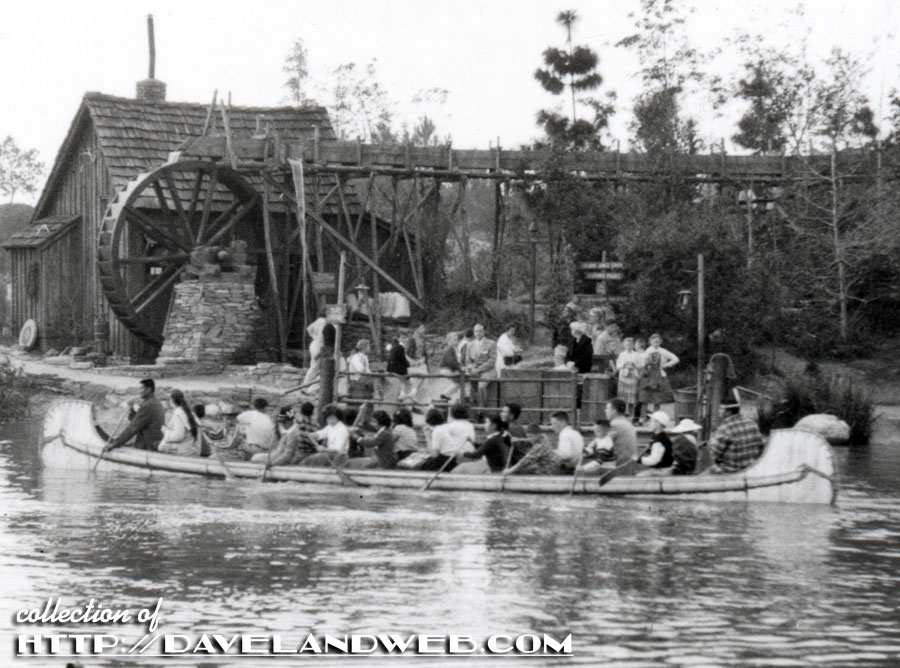 Also from the same December 1957 photographer comes this second view of the Island showing the fishing pier…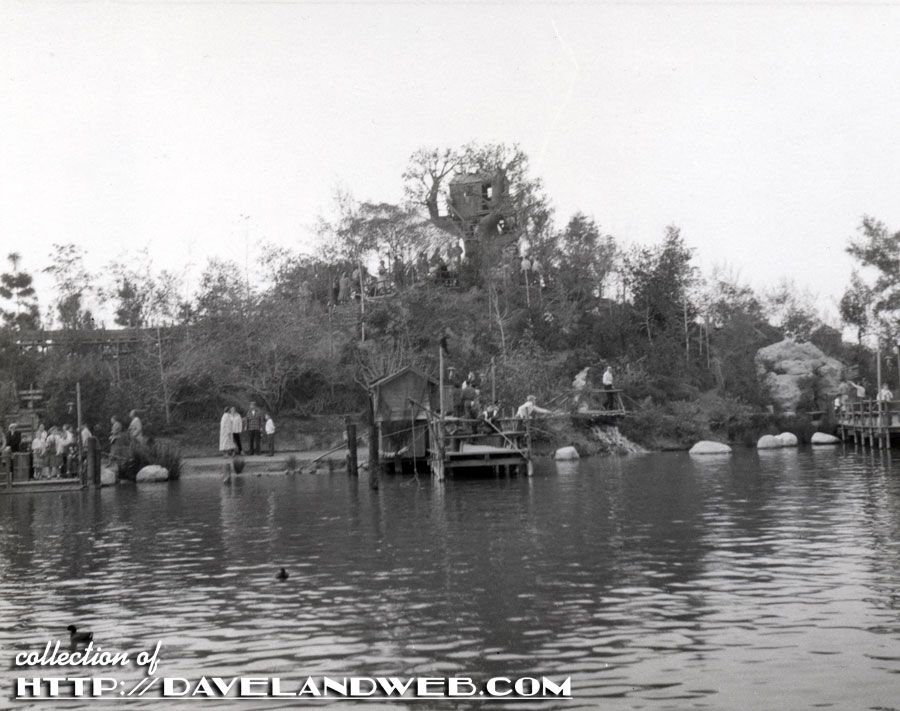 and Tom and Huck's Tree House. What little kid didn't enjoy climbing up to the top of that?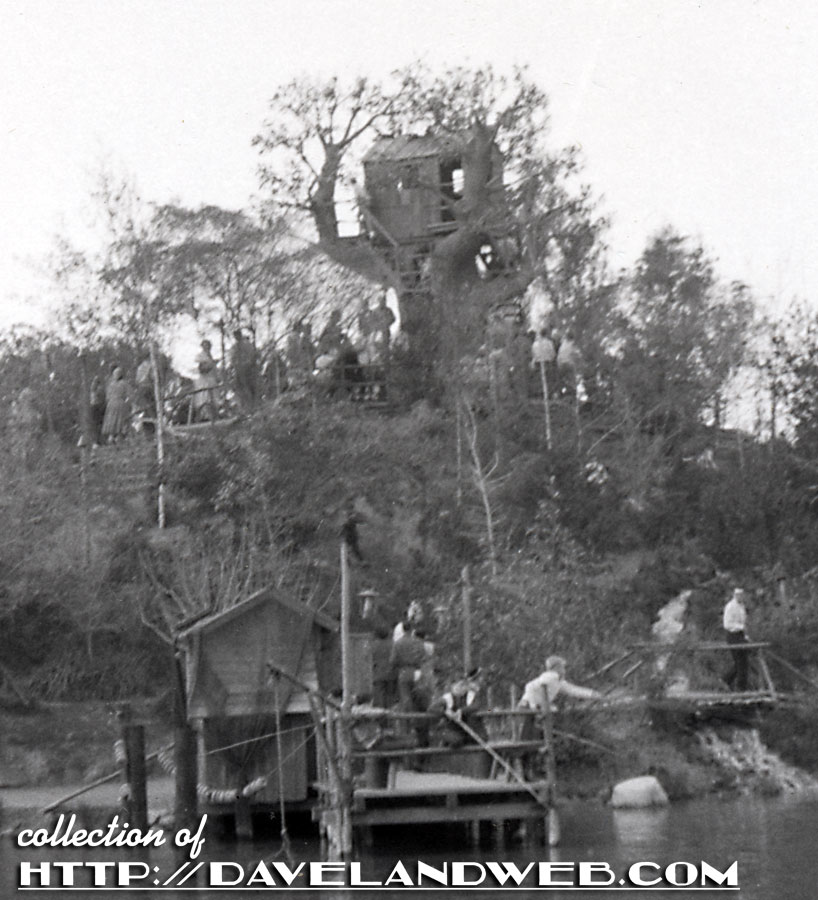 Want to know what you could see from there?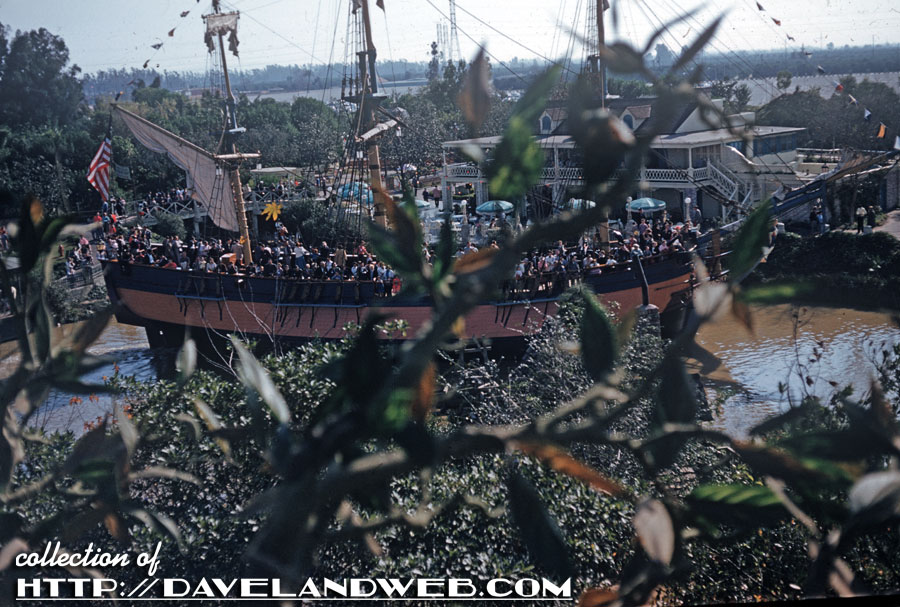 In December 1958 you could view the Chicken Plantation Restaurant. Is it time for lunch yet?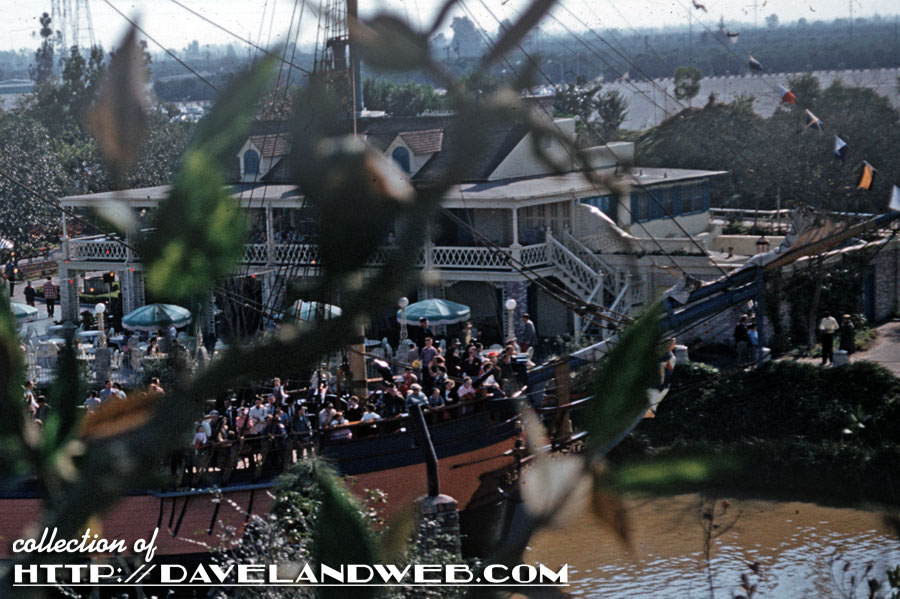 See more Disneyland Tom Sawyer Island photos at my
main website.