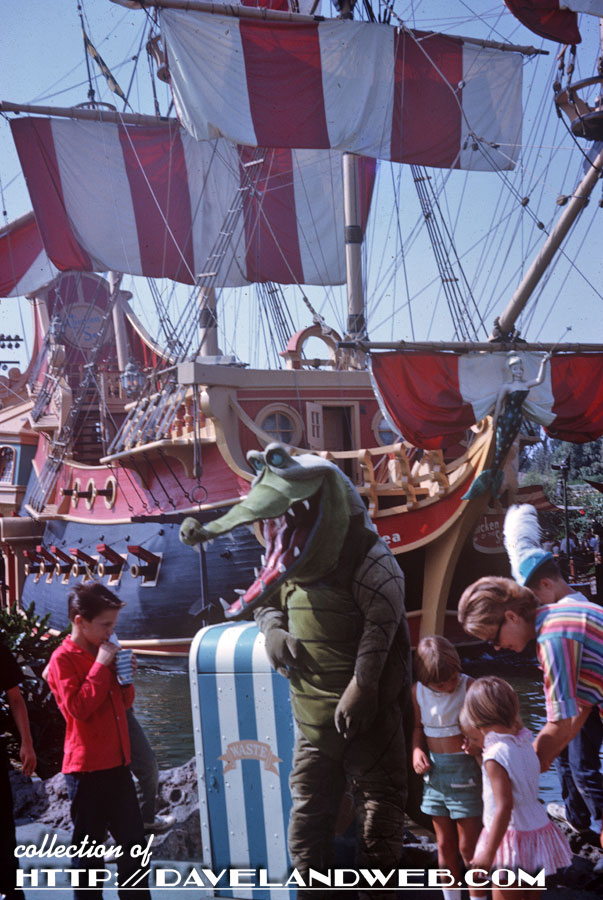 The Crocodile from Peter Pan is not a character you see frequently walking around the Park. This recently acquired September 1962 shot shows Captain's arch nemesis hanging around Fantasyland near the Chicken of the Sea Pirate Ship Restaurant.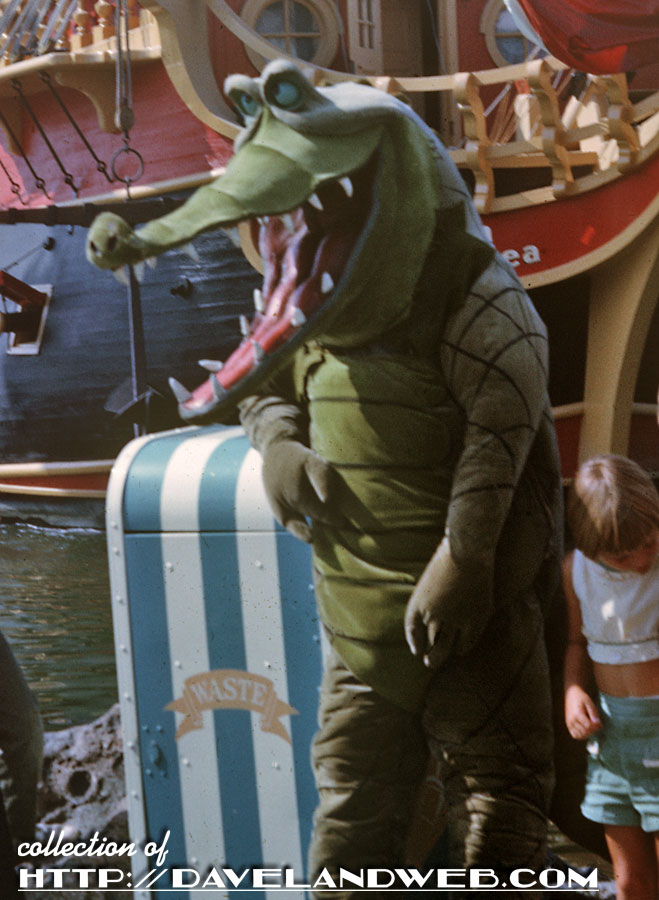 Digging back through the archives I also found this shot from July 1962 which includes Peter Pan: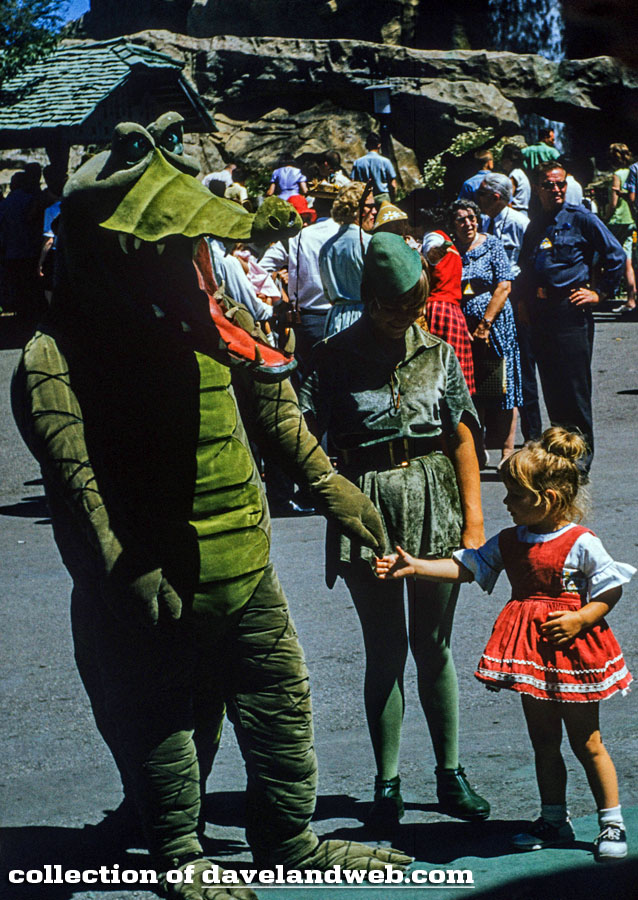 The Crocodile was also part of the show "Fantasmic!" on the Rivers of America: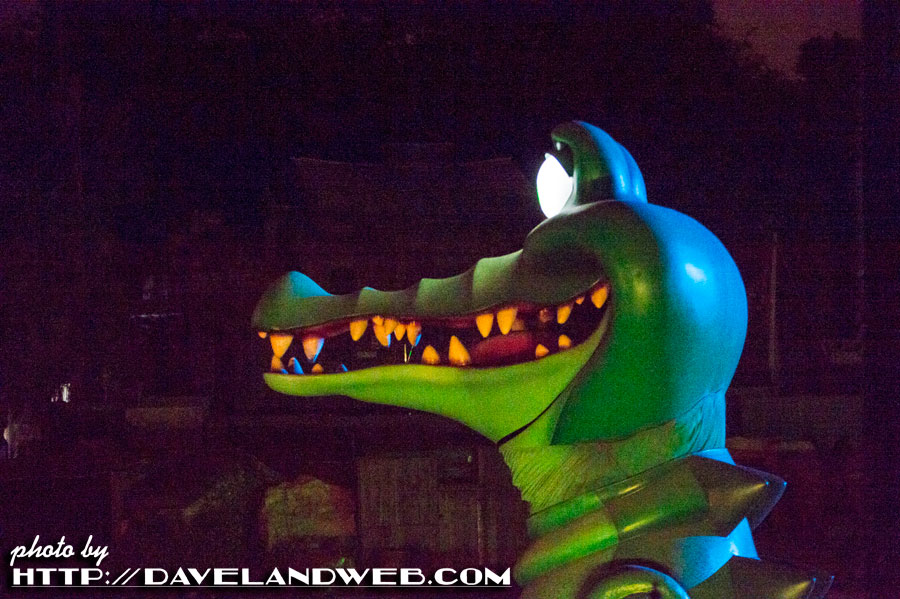 I captured this daylight shot of the croc awaiting the night to fall: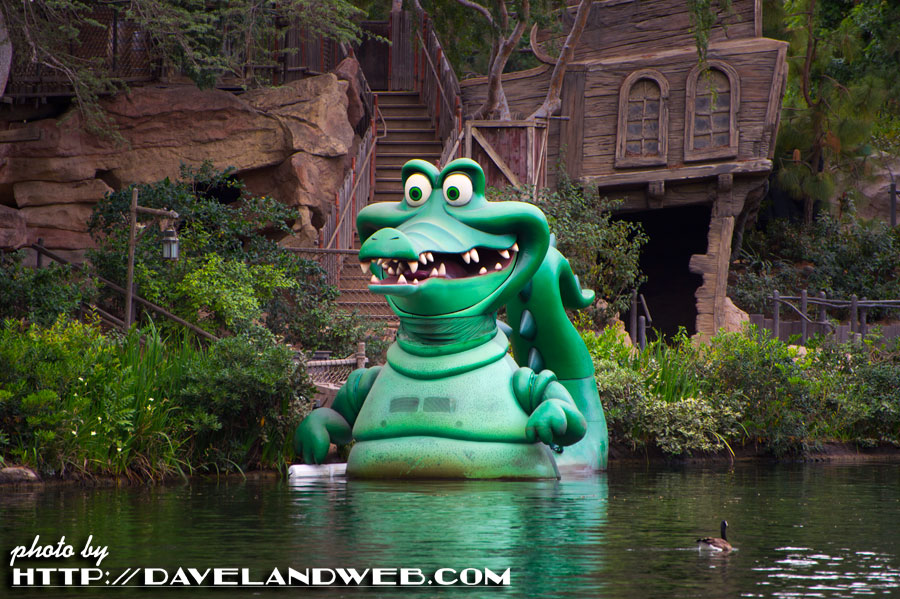 While looking through my collection I came across this previously posted March 1968 gem of Mr. Smee: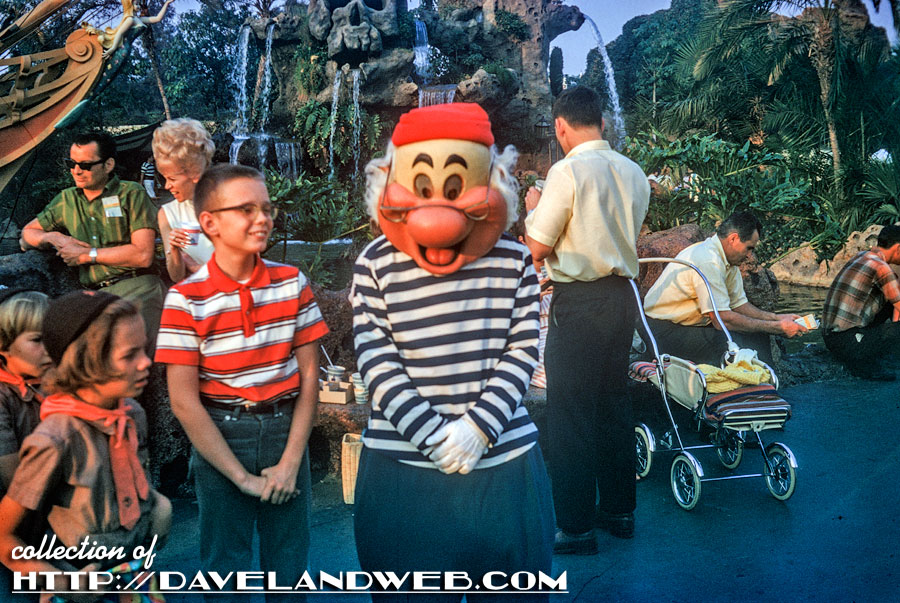 The highlight for me though is the lady with towering bouffant hairdo in the background and the nails for days!