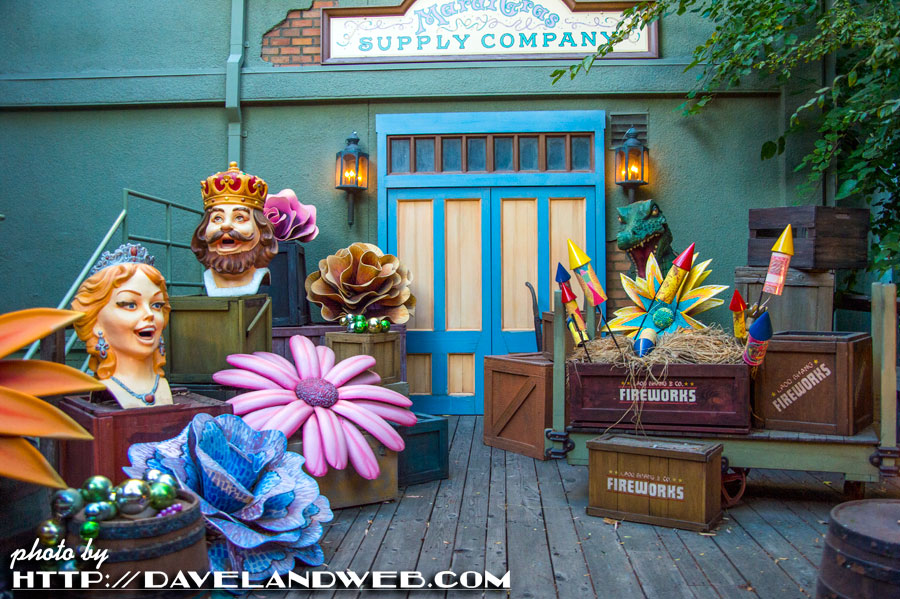 Welcome to New Orleans Square! To experience the attractions here, it's best to board the train at the Main Street Train Station and head to the first stop, which is Frontierland/New Orleans Square. As you approach the station, you know you're in the right place as you see the decor from the Mardi Gras Supply Company. This is one of my favorite stations at Disneyland, as the detailing is rich.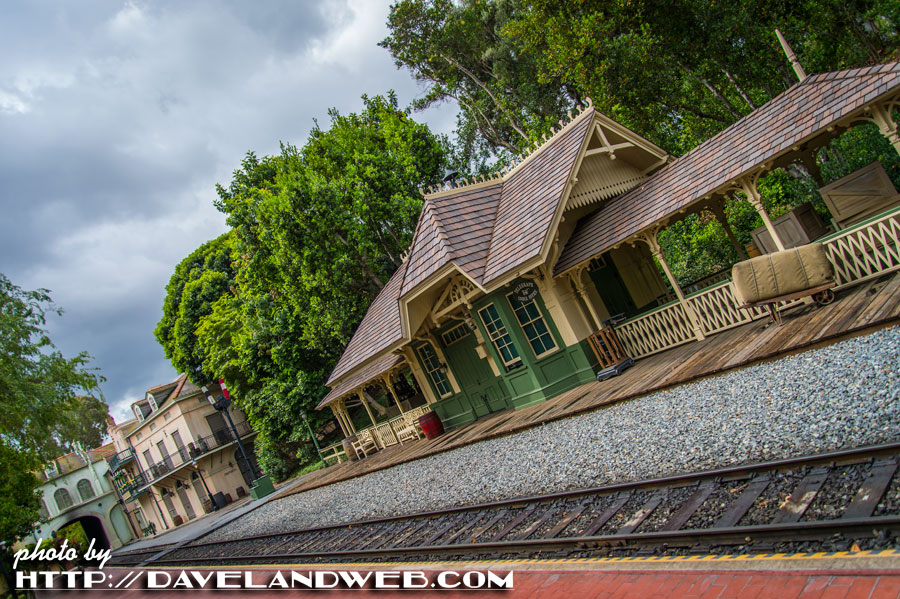 Tired? You can always hang out and relax at Magnolia Park while the kiddies run wild.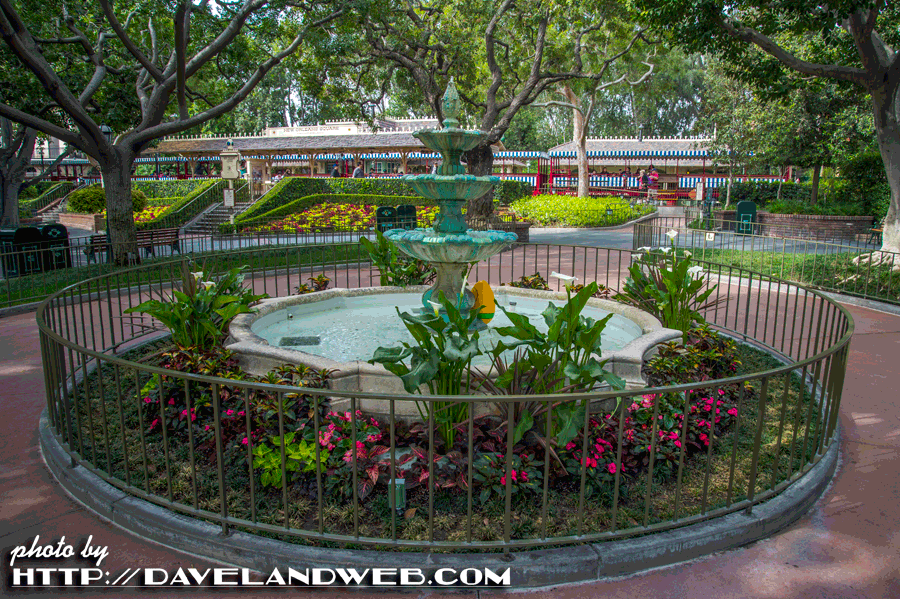 Into history? Take a moment to read the plaque purporting this to be the anchor from a pirate ship commanded by Jean Lafitte.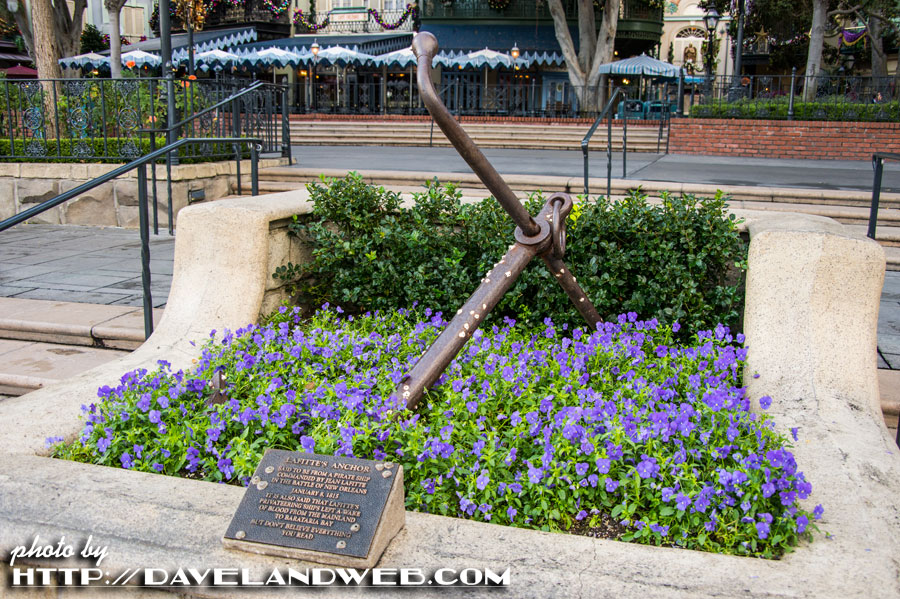 Want to know your future? Consult with Fortune Red: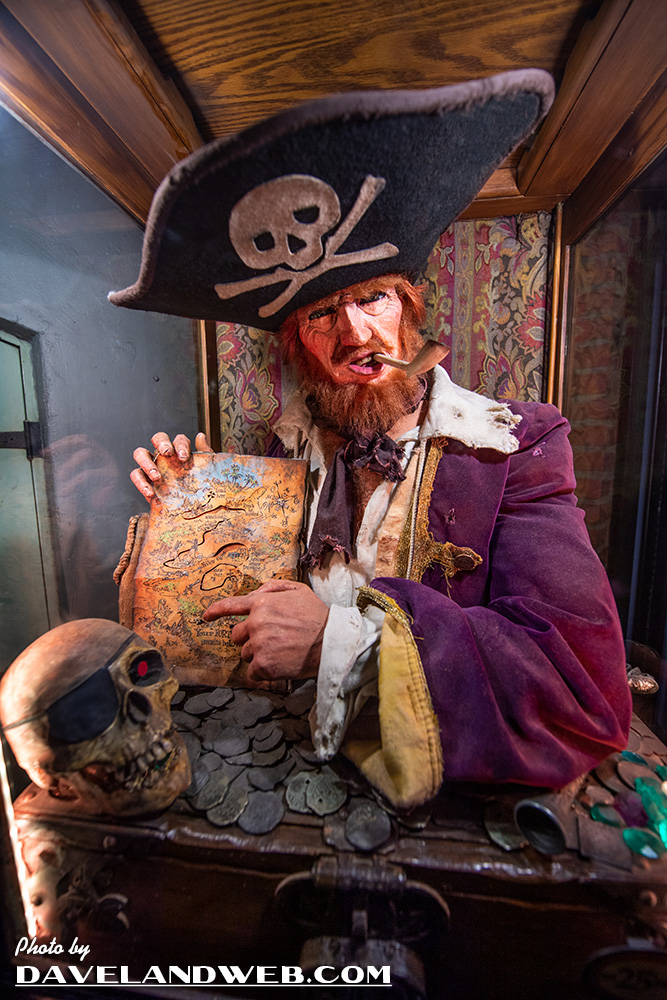 Shopping in New Orleans Square was once a unique experience. Slowly as the years went by, the antique shops and other unique places were replaced with emporiums of plush. You can still shop at Cristal d'Orleans, but many of the items here can also be found on Main Street. Sigh.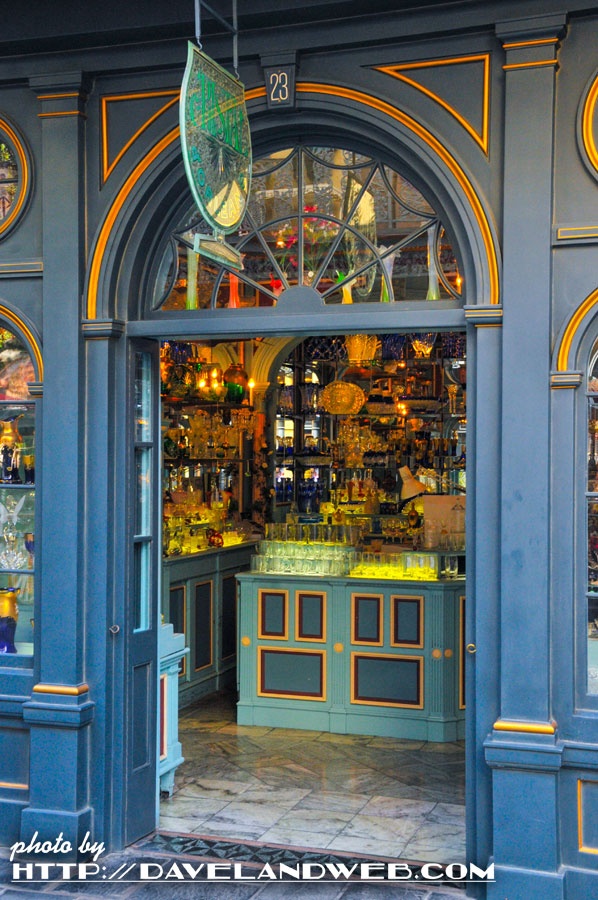 Two of my favorite Disneyland attractions are located in New Orleans Square. It was typical of me to run to this area as soon as I crossed the turnstiles to experience them both, beginning with the Haunted Mansion: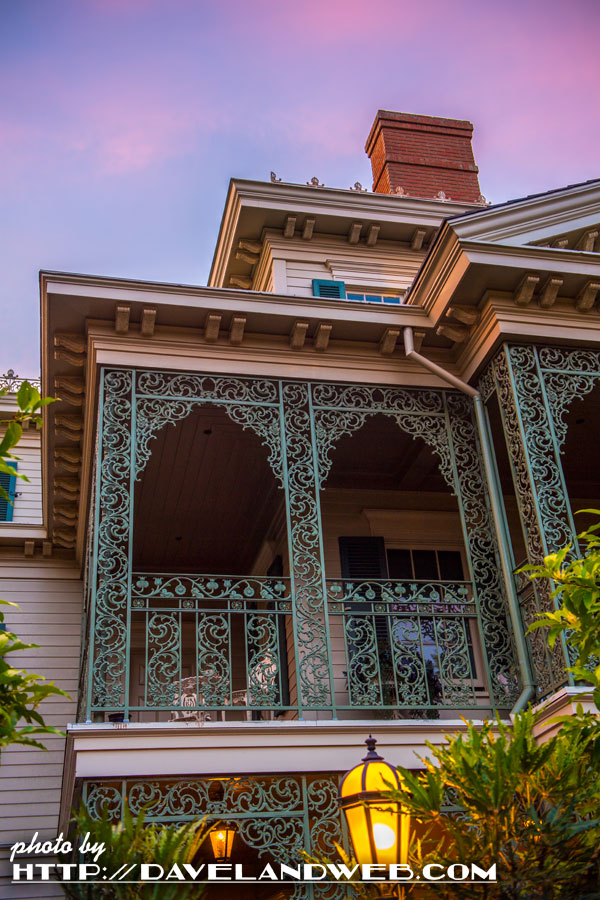 The Hitchhiking Ghosts, perpetually looking for that ride into eternity: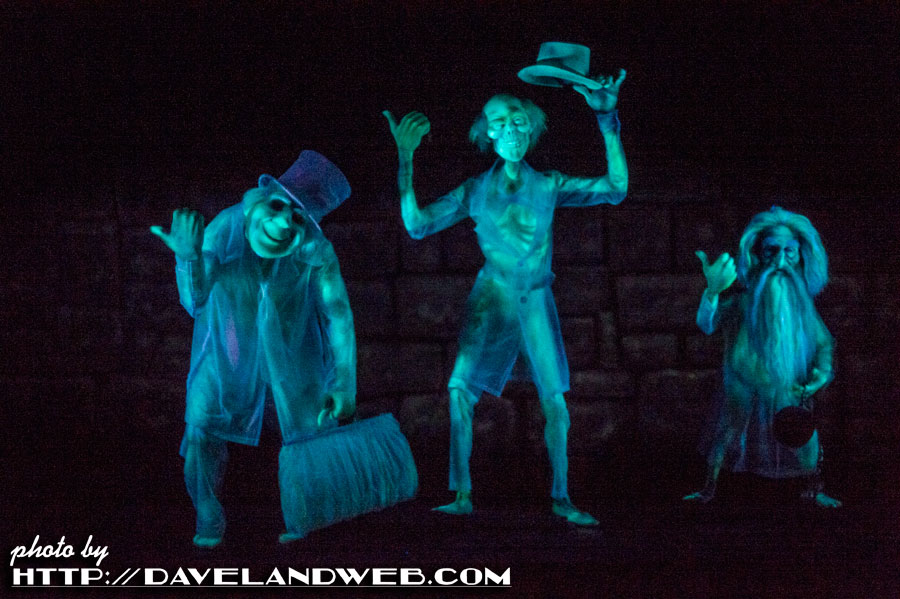 Down the way you can find my other fave attraction, the Pirates of the Caribbean: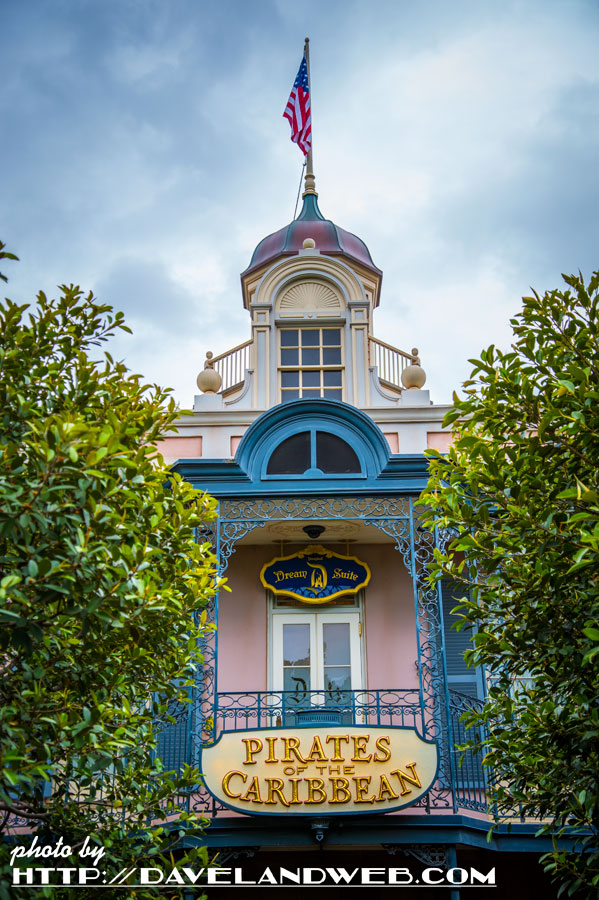 I have yet to experience it since the Red Headed Wench was replaced with her gun-toting lookalike.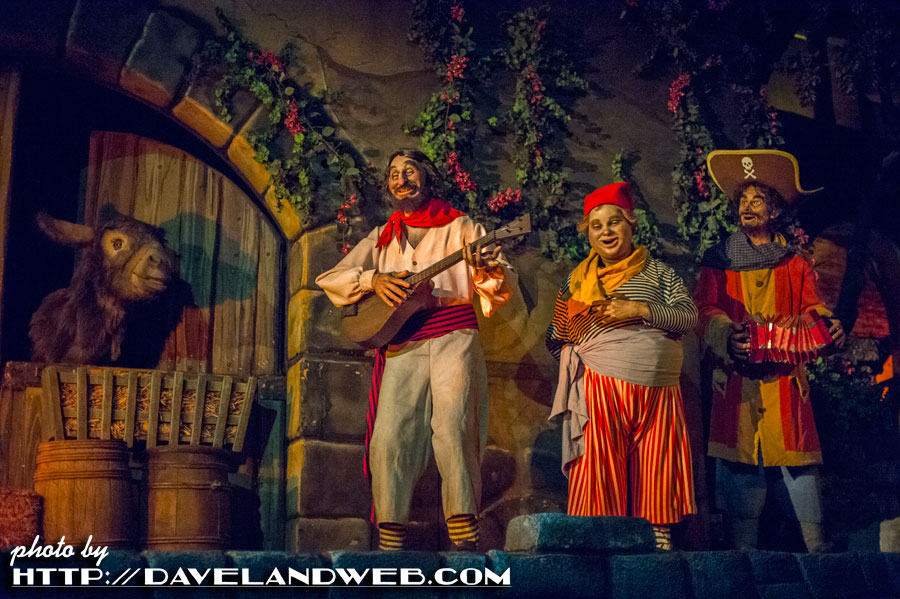 As requested, here's a side-by-side comparison shot of the Castle/Central Plaza at Disneyland…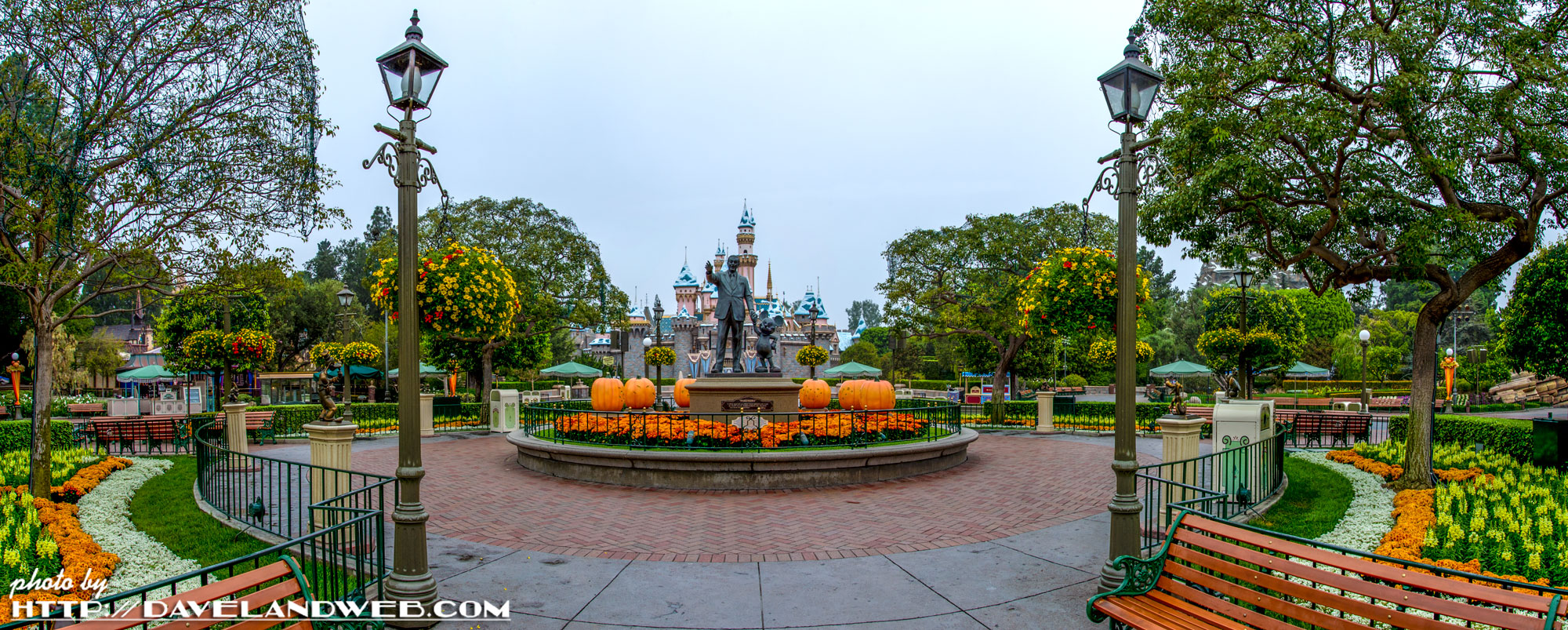 and New Orleans' Jackson Square: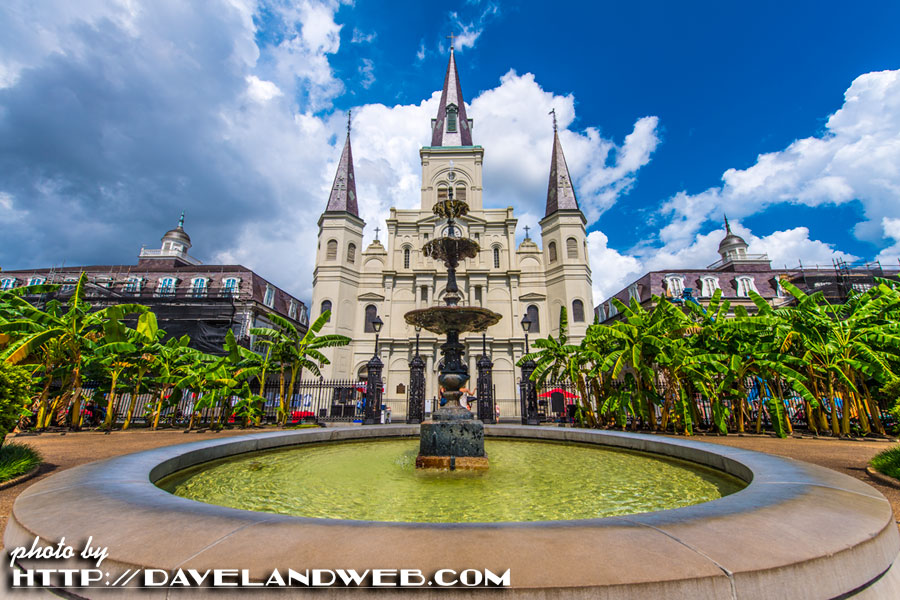 Come back Monday and see what there is to do at Disneyland's real-life counterpart!
See more Disneyland New Orleans Square photos at my
main website.